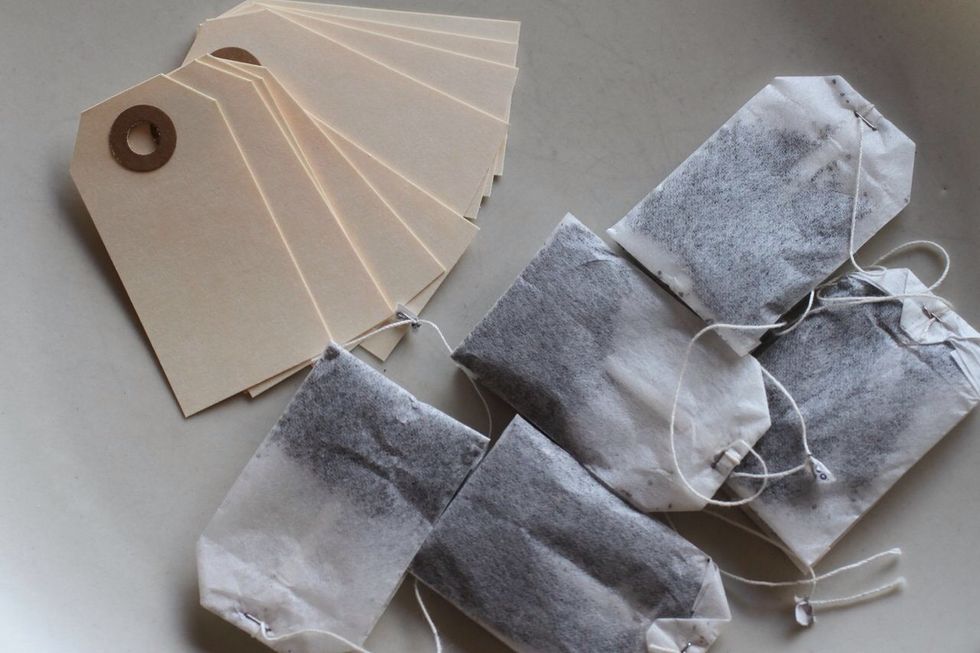 Gather your supplies.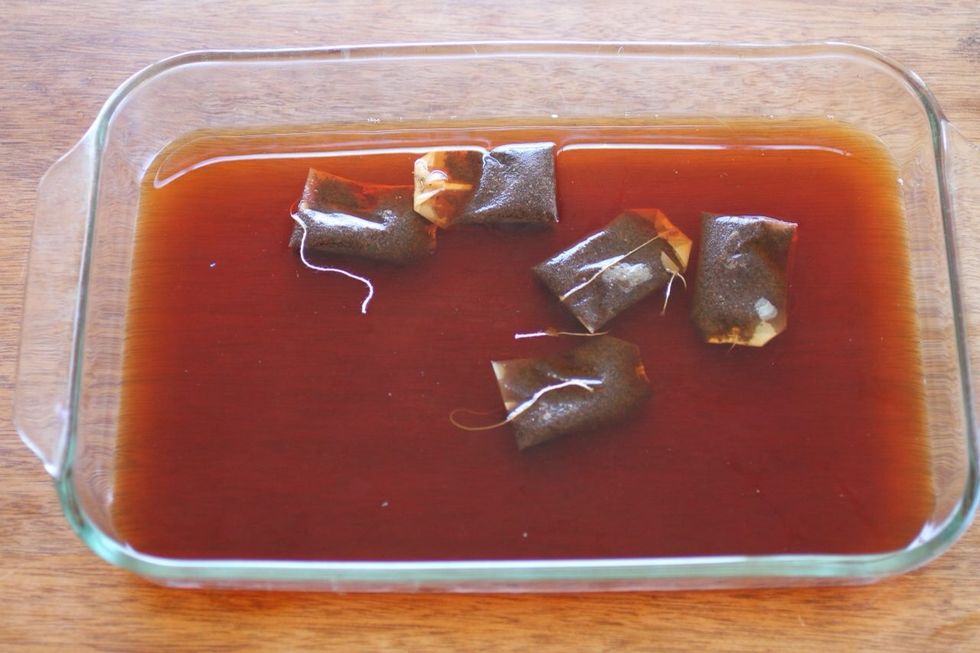 Place tea bags in shallow dish and pour boiling water over them.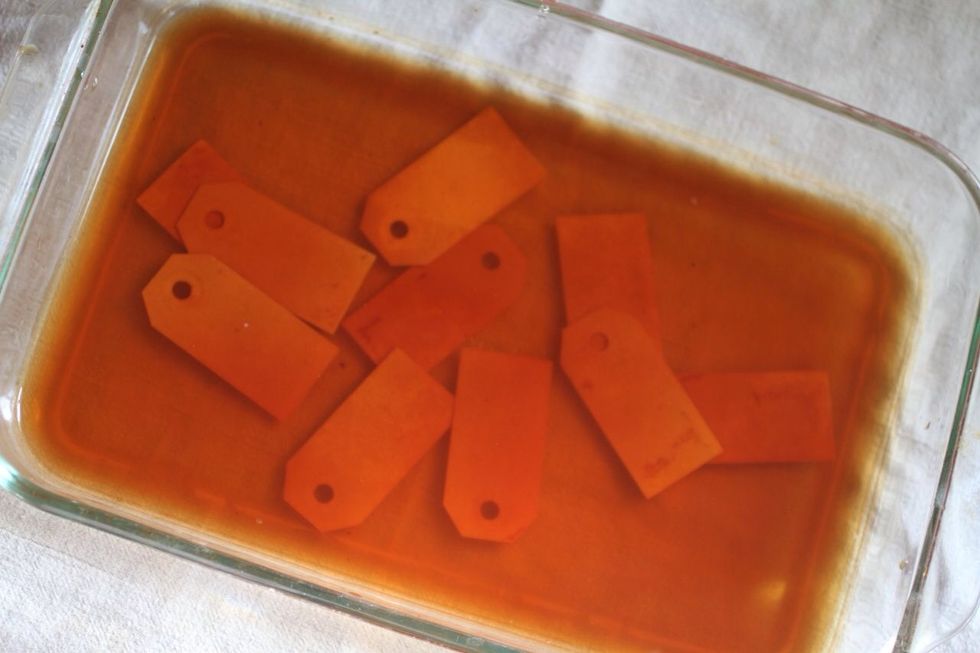 When the tea has steeped long enough to color your water a rich brown, place gift tags in the brew.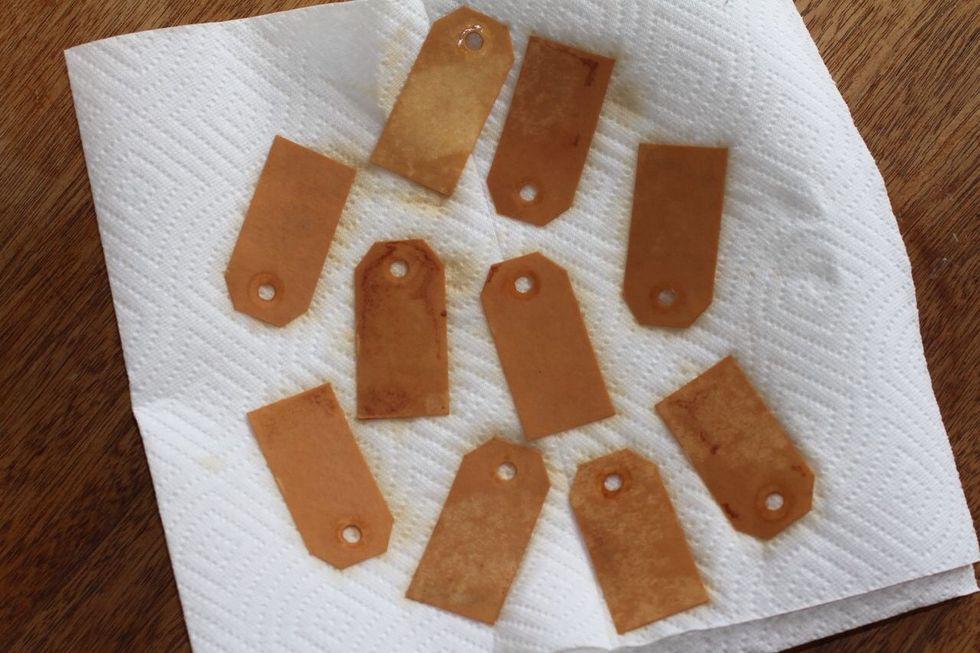 Leave tags in the tea until they reach the color you are striving for. Remove and let dry completely on paper towels.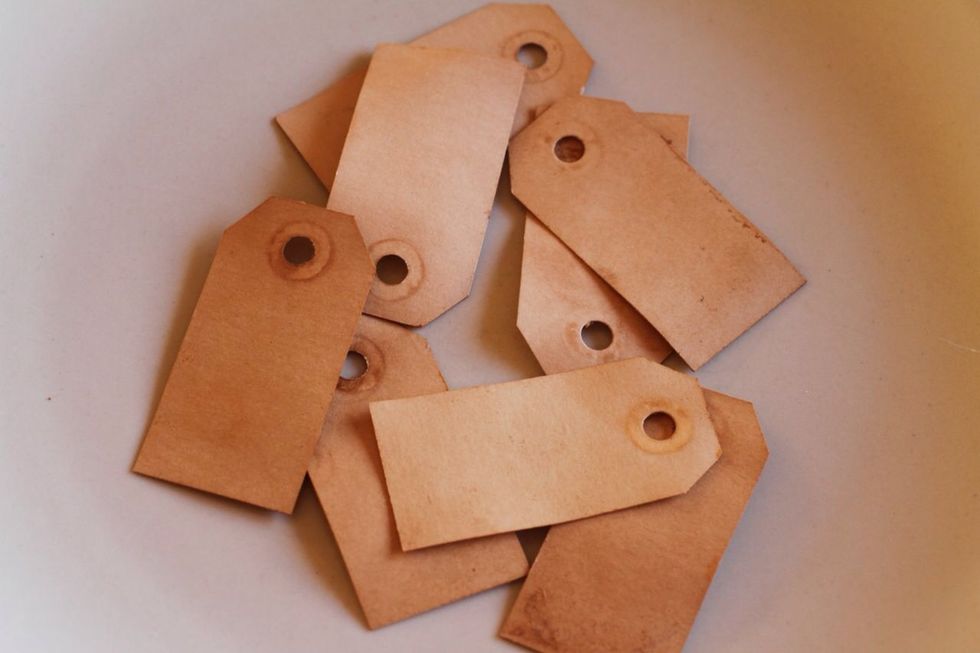 To achieve this darker hue, we left ours in overnight.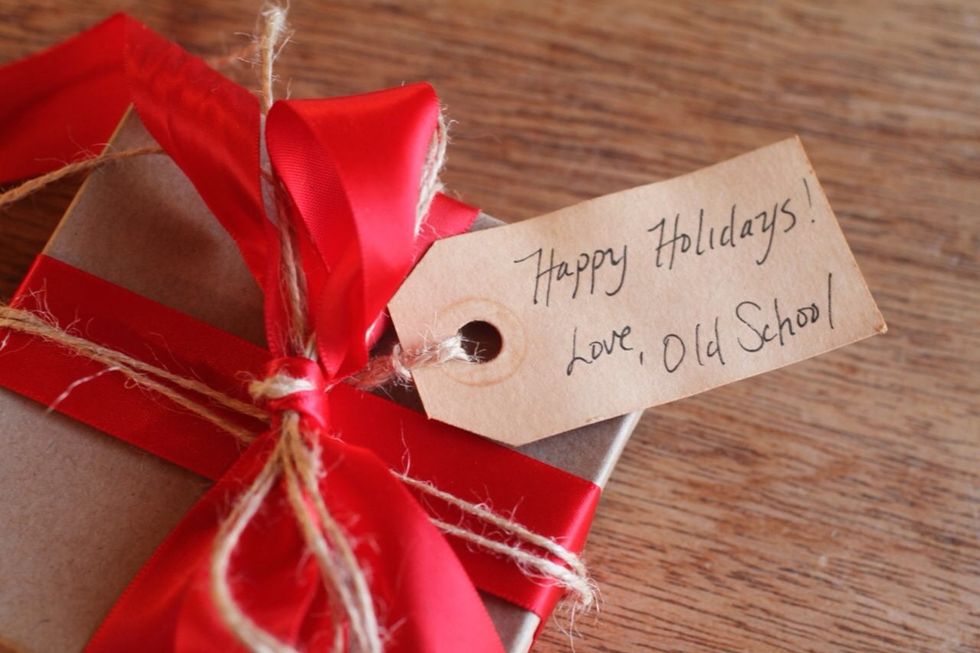 Tie tags onto your gifts for that perfect old school look. If you're feeling crafty, you can add an aged look to almost anything that can be dyed - try lace, yarn, ribbon or muslin.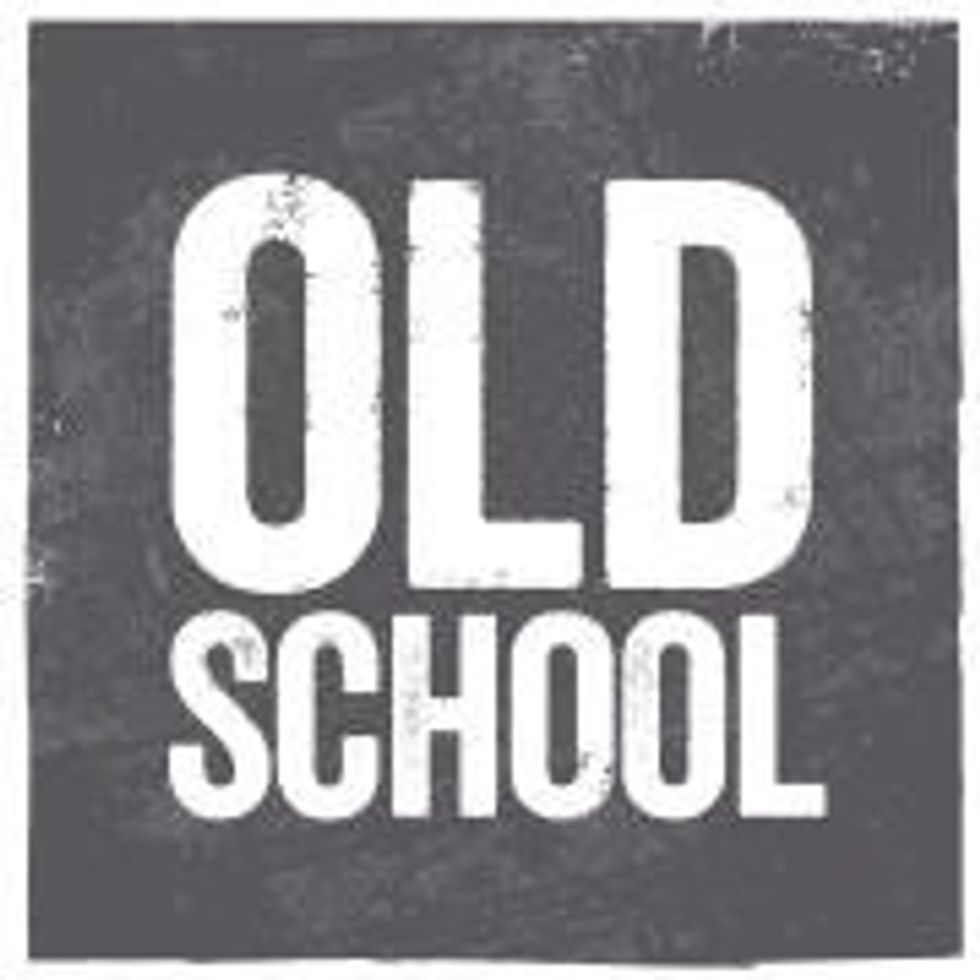 See more tips and guides like these at www.theoldschool.com.
White or light gift tags. (We used manila.)
Black tea
A shallow bowl or baking dish
Boiling water
Paper towels