How to make your own tea flavoured lip balm (vegan)
Follow these simple steps to create all-natural lip balms with your favourite DAVIDsTEA flavor. These vegan lip balms will moisturize and protect your lips year round (and will taste pretty good!).
726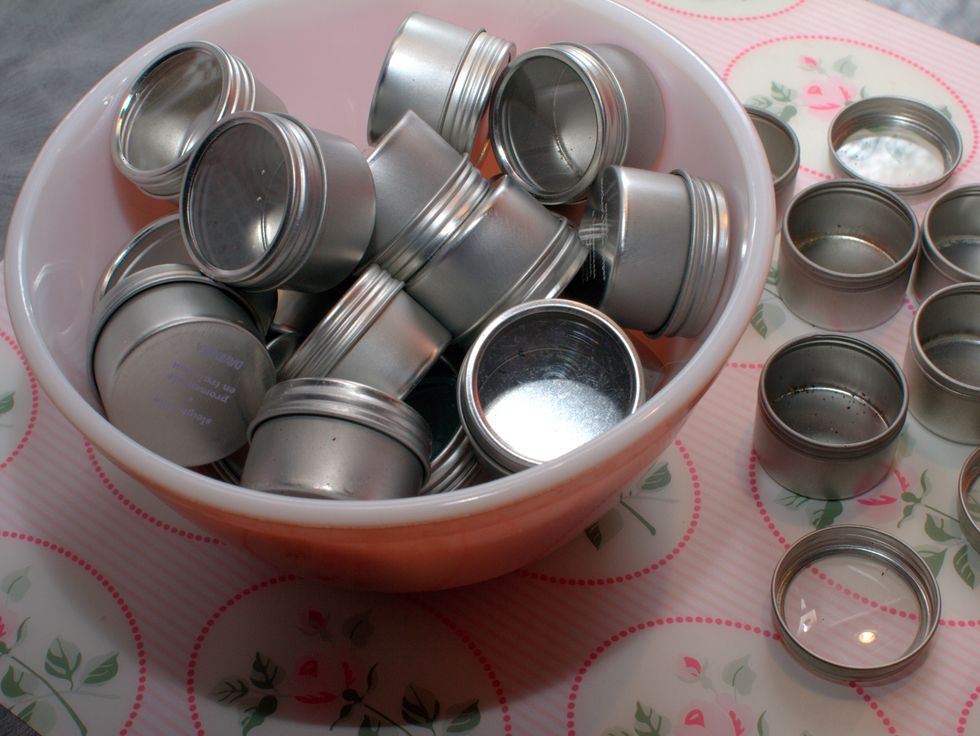 Find some empty mini tins. Clean them thoroughly and leave them to dry completely.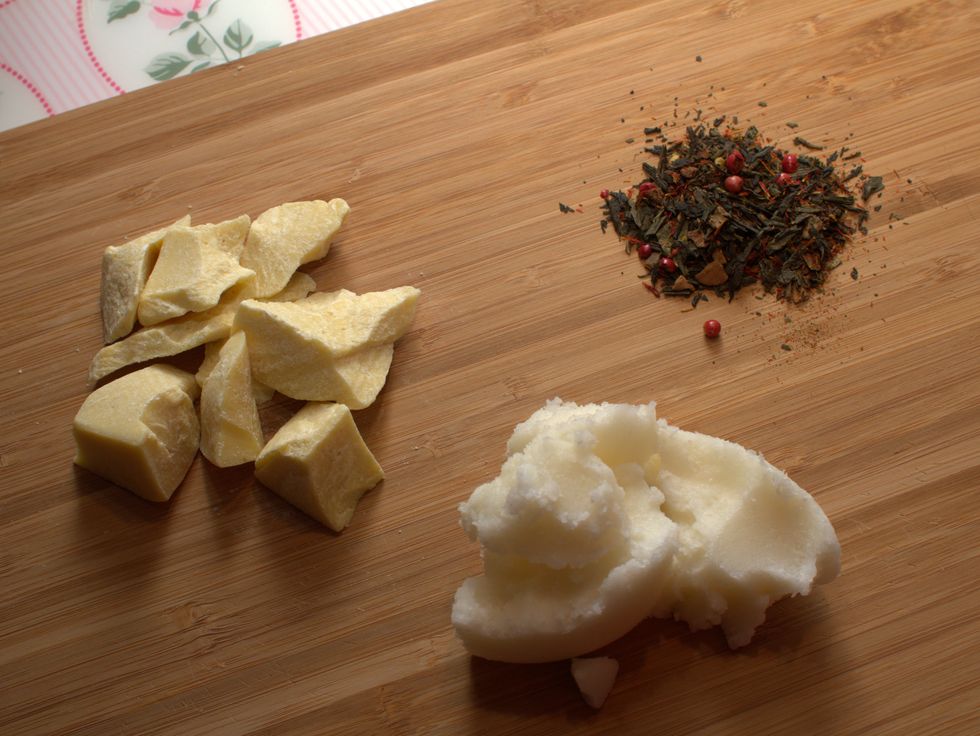 Measure your ingredients. I recommend a ratio of three parts butter for one part oil. If you want a softer balm, go for half and half.
Cocoa butter acts as a protective barrier by supplying and retaining moisture in the lips and skin. Cocoa butter also contains antioxidant vitamins A, C and E. (http://www.livestrong.com)
Pick your favourite DAVIDsTEA flavor!
I picked Organic Hot Lips because I thought the spicy flavor would go well with the cocoa butter, but also because cinnamon is a natural lip plumper! :-)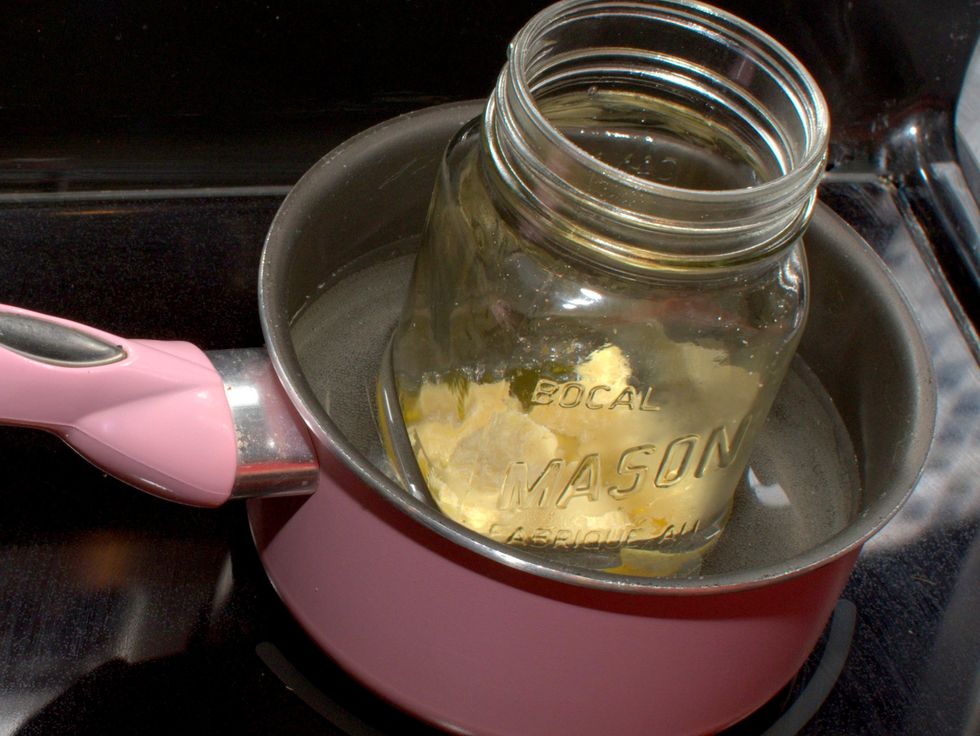 Put about an inch (2.5cm) of water in a small-sized pot and bring to a boil. Using a Mason jar to make a bain-marie, melt your cocoa butter and coconut oil.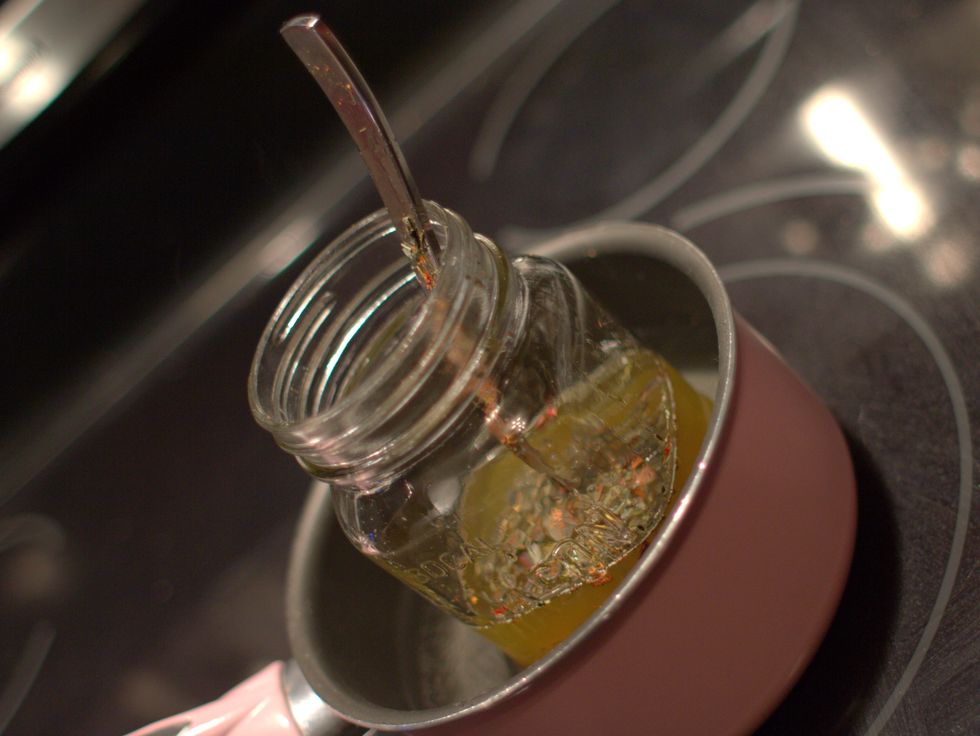 Turn off the heat and add your tea, then let sit for about 15 minutes.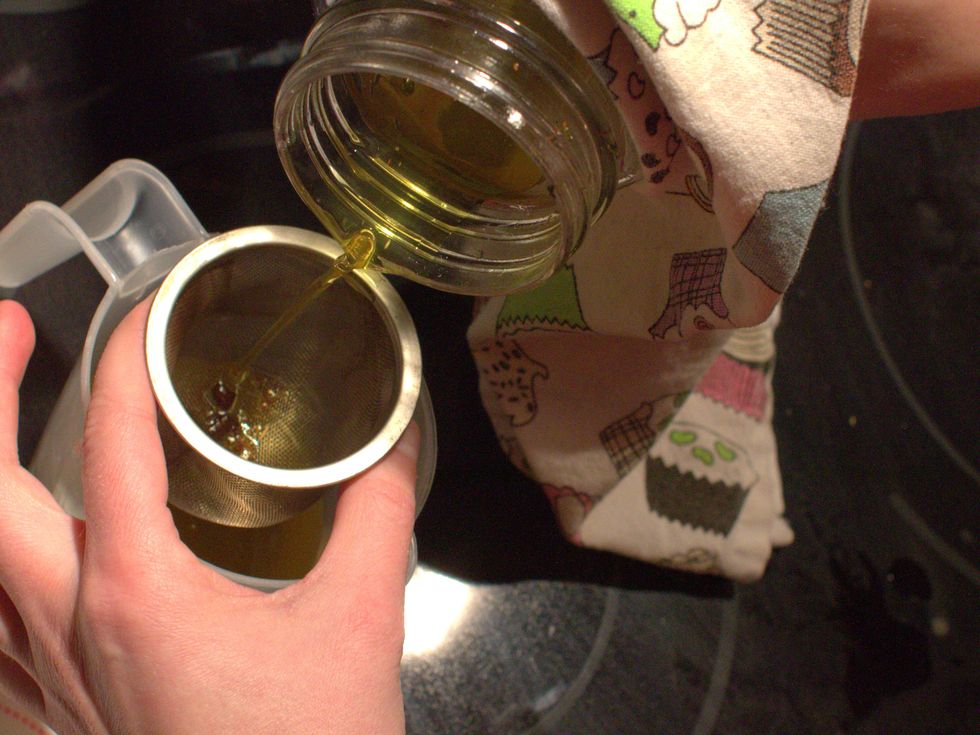 Using a tea strainer, pour your mixture in another jar.
You could also add a tiny bit of beet juice (for a rosy tint), vitamine E, shea butter, sweet almond oil, essential oils, sugar, cocoa powder, etc. For a scrubby feel, simply leave the tea leaves!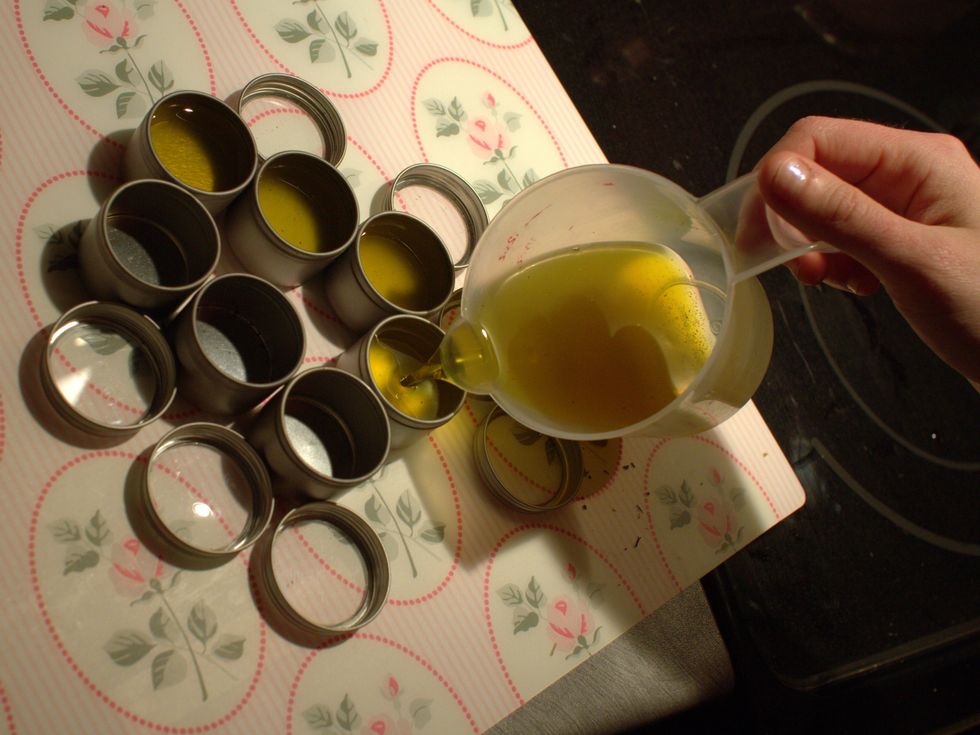 Carefully pour a little bit of the oil mixture in each mini tin.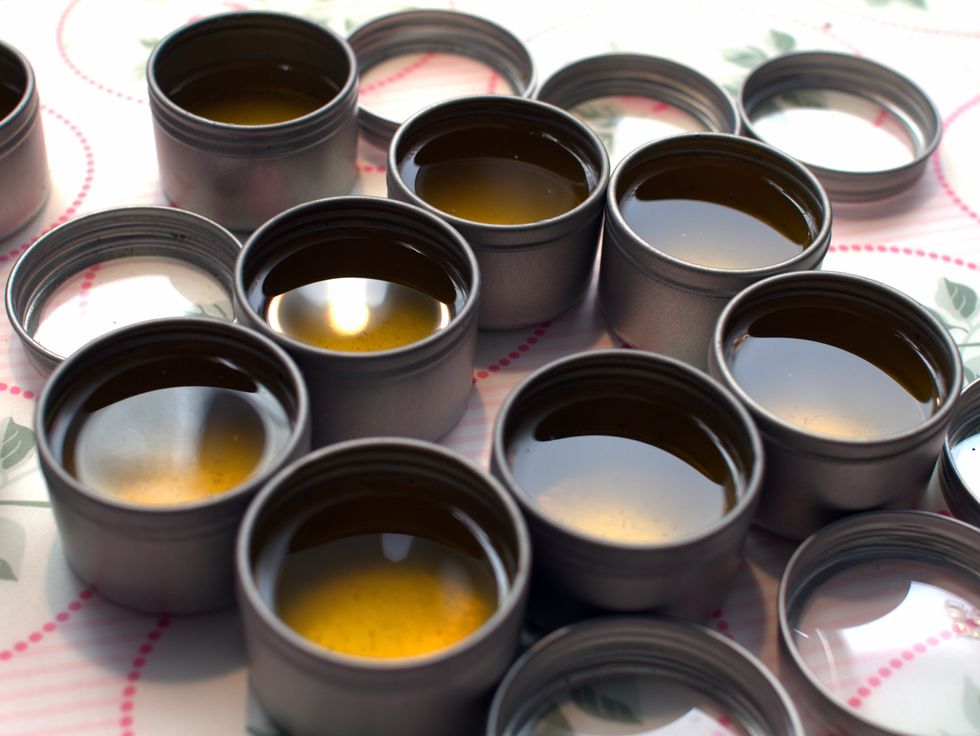 Let sit for about an hour on the counter, then move carefully the tins to the fridge. After a few hours, your lip balms should be perfectly set.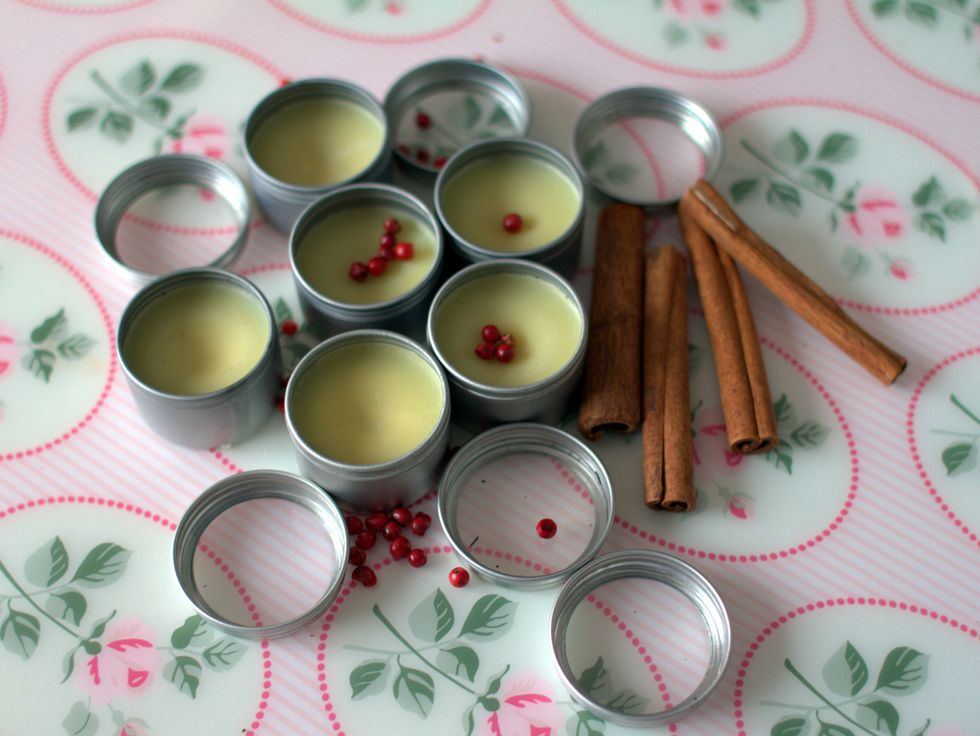 Use as often as you like! :) These balms can also be used as cuticle moisturizers.
Pour les instructions en français, veuillez visiter le : http://vertetfruite.com/baume-au-the/
3/4c Raw Cocoa Butter
1/4c Coconut Oil
2.0Tbsp Your Favourite Tea
10.0 DAVIDsTEA Mini Tins