How to make your own storage box out of an orange box.
Make Your Own Storage Box Out of an Orange Box.
9
FIRST GRAB YOUR PAPER BAG, AND SOME SCISSORS.
NOW CUT THE BAG THE SAME SIZE AS THE BOTTOM OF YOUR MANDARIN BOX.
WHEN FINISHED, PLACE PAPER BAG CUT OUT IN YOUR CARDBOARD BOX AND PRESS DOWN.
IF IT DOES NOT FIT CUT IT SMALLER OR START OVER.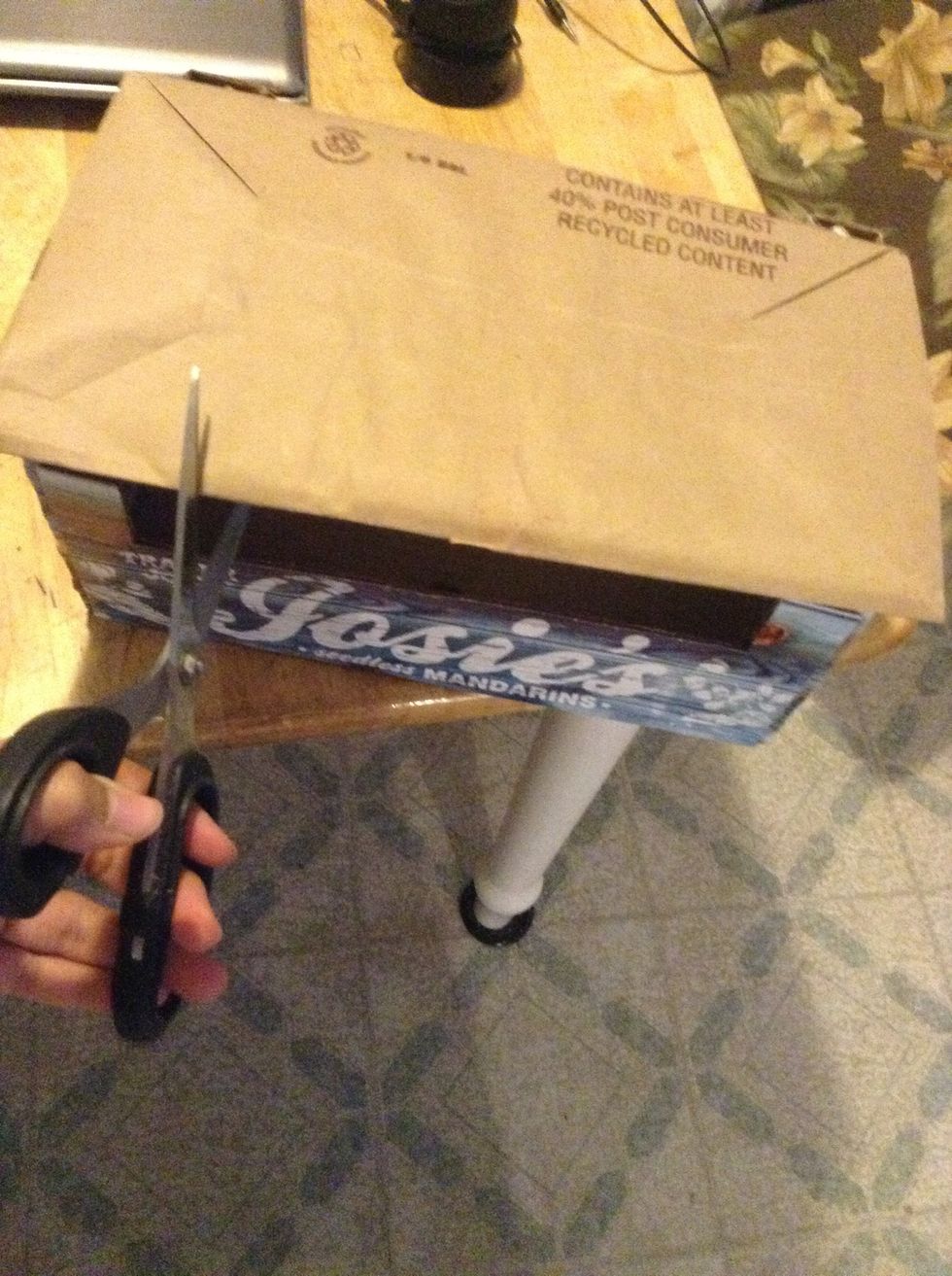 AS YOU CAN TELL, MINE DOES NOT FIT SO IM CUTTING IT SMALLER.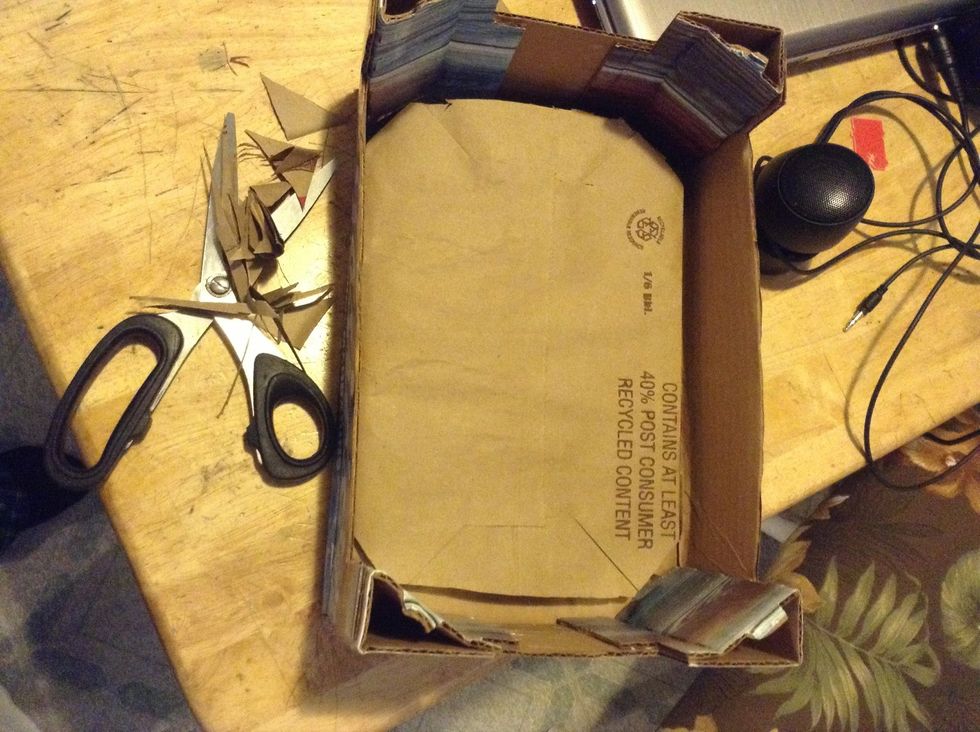 AS YOU CAN TELL, I CUT THE CORNERS AS WELL AS THE SIDES, AND NOW IT FITS!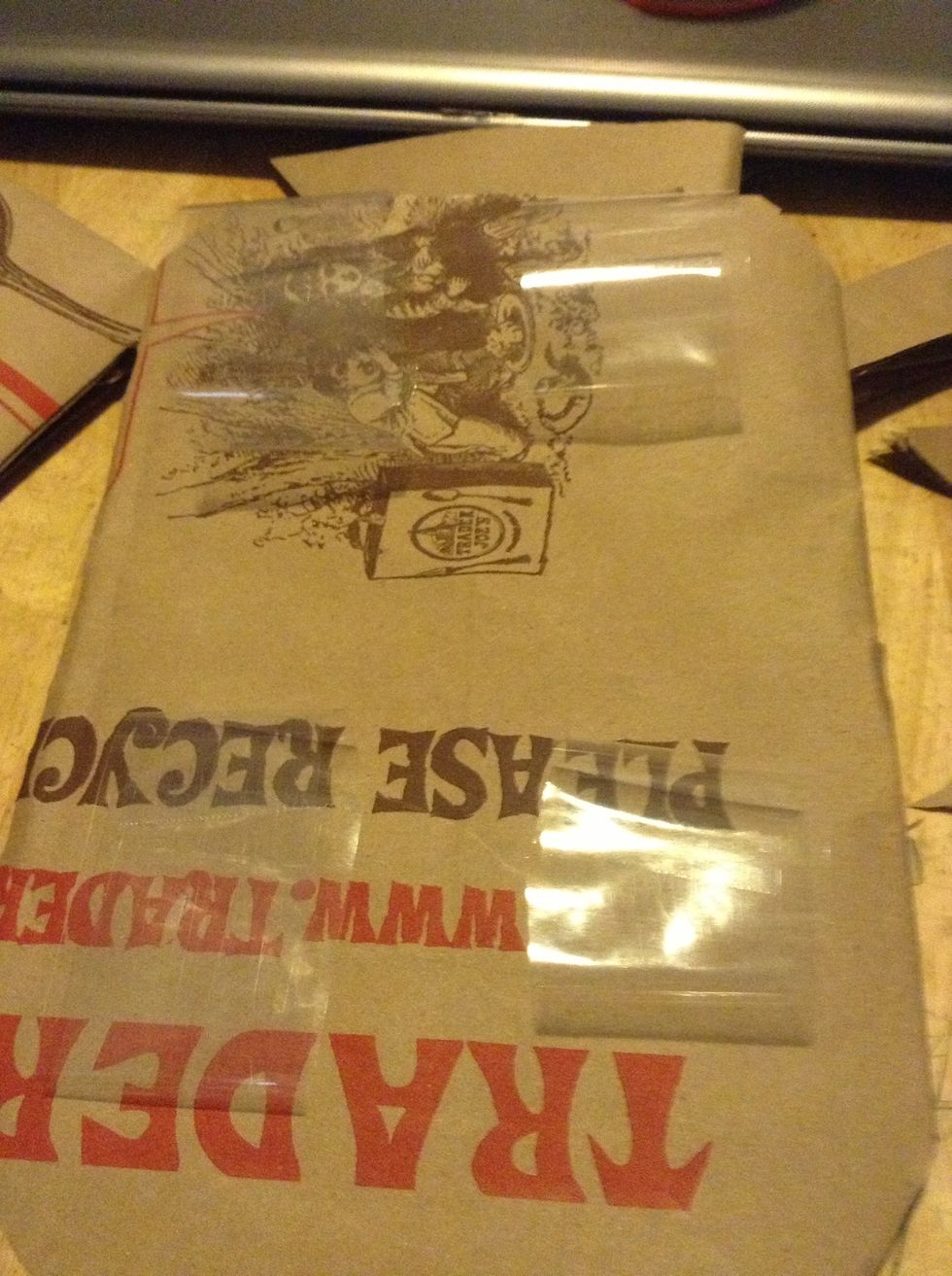 I PUT TAPE ON THE BOTTOM SO IT WOULD STAY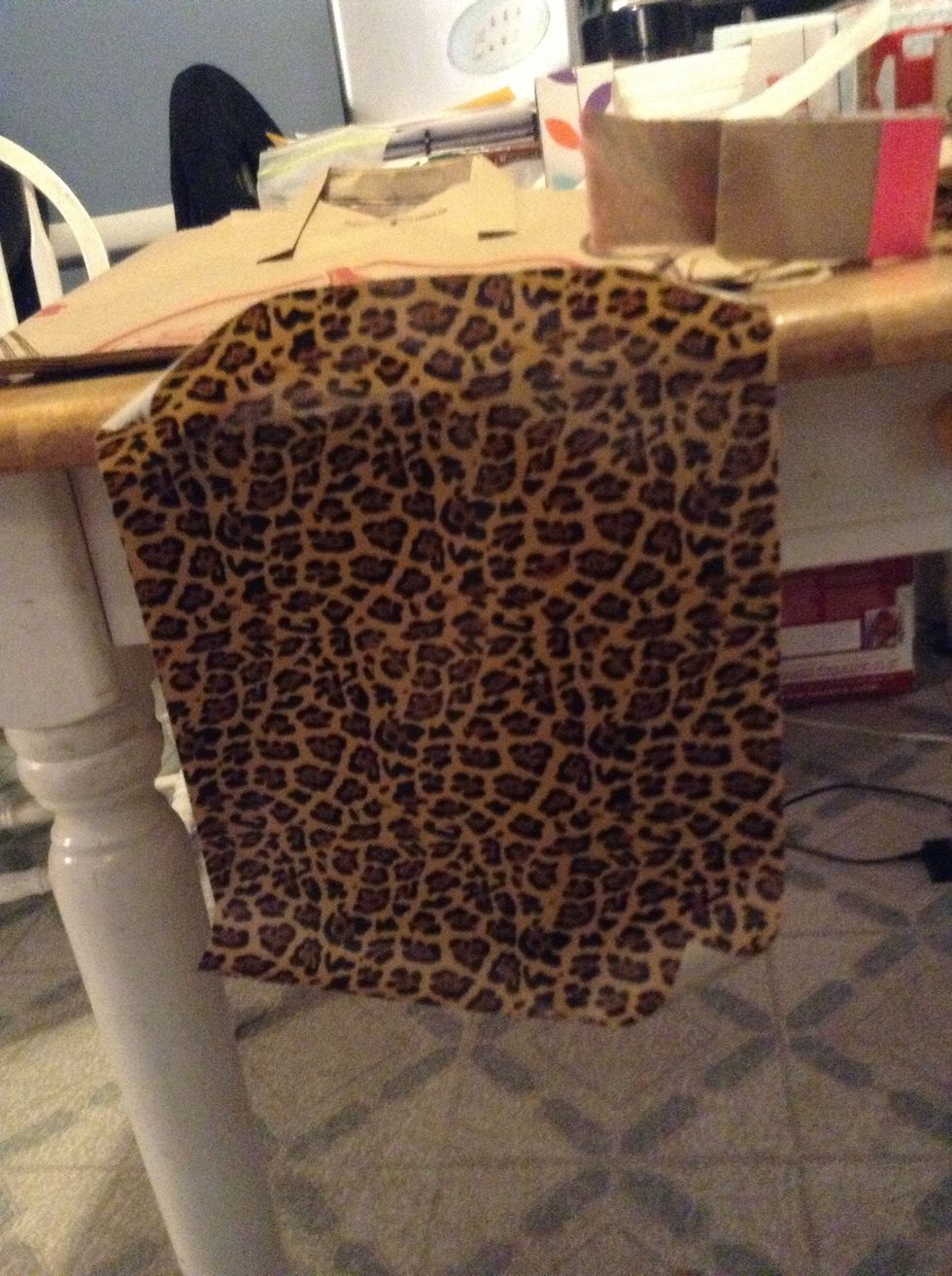 IM ADDING THIS CUTE ANIMAL TAPE FOR THE BOX TO ADD SOME FLAVOR!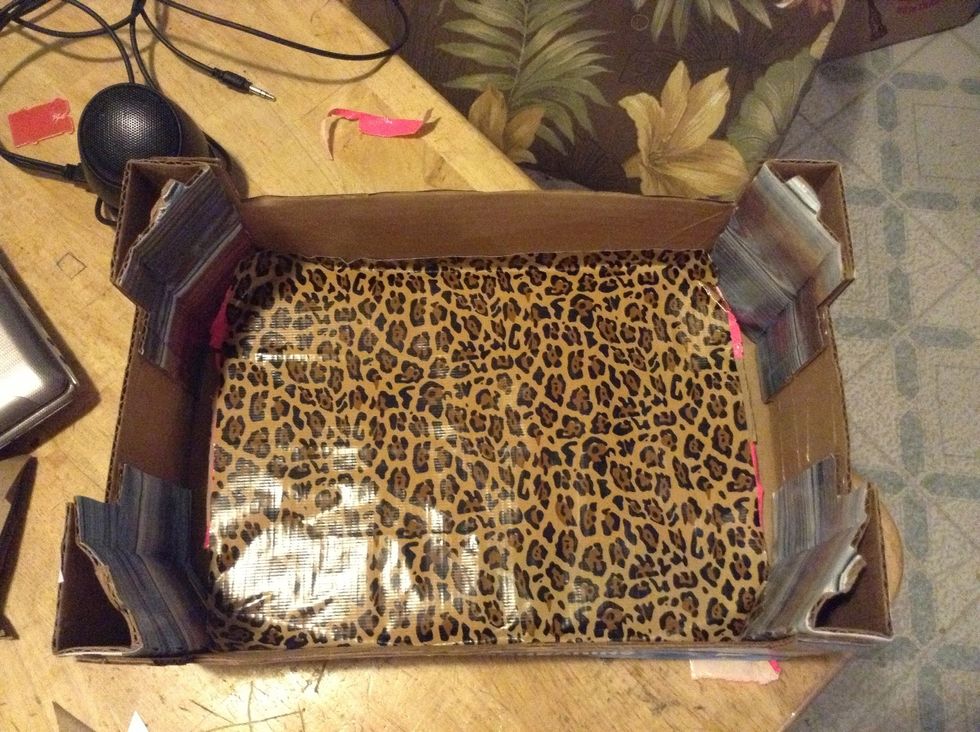 THIS IS WHAT IT LOOKS LIKE.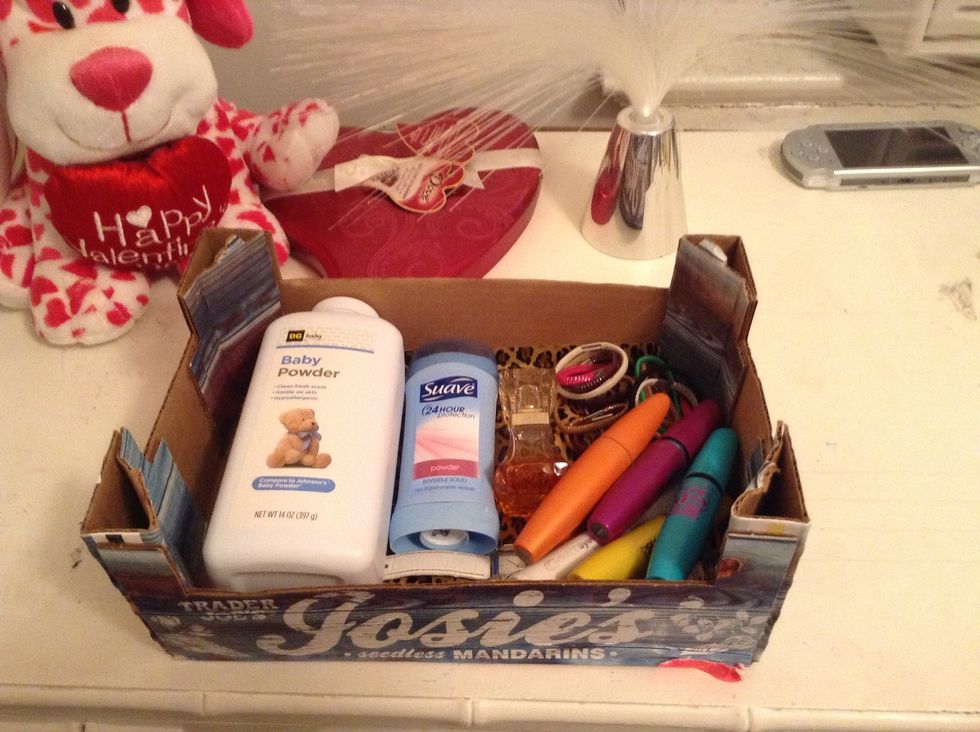 THIS IS IT WITH STUFF IN IT.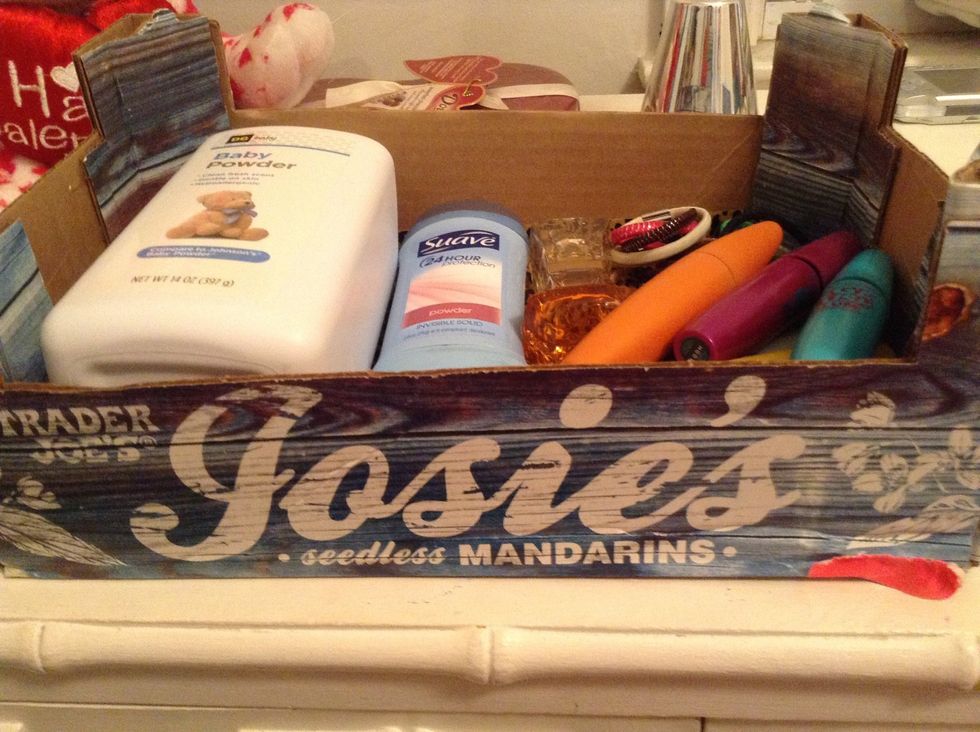 ENJOY YOUR NEW STORAGE BOX !!
Orange cardboard box
Paper bag
Scissors
Tape
Colorful duct tape ( optional )