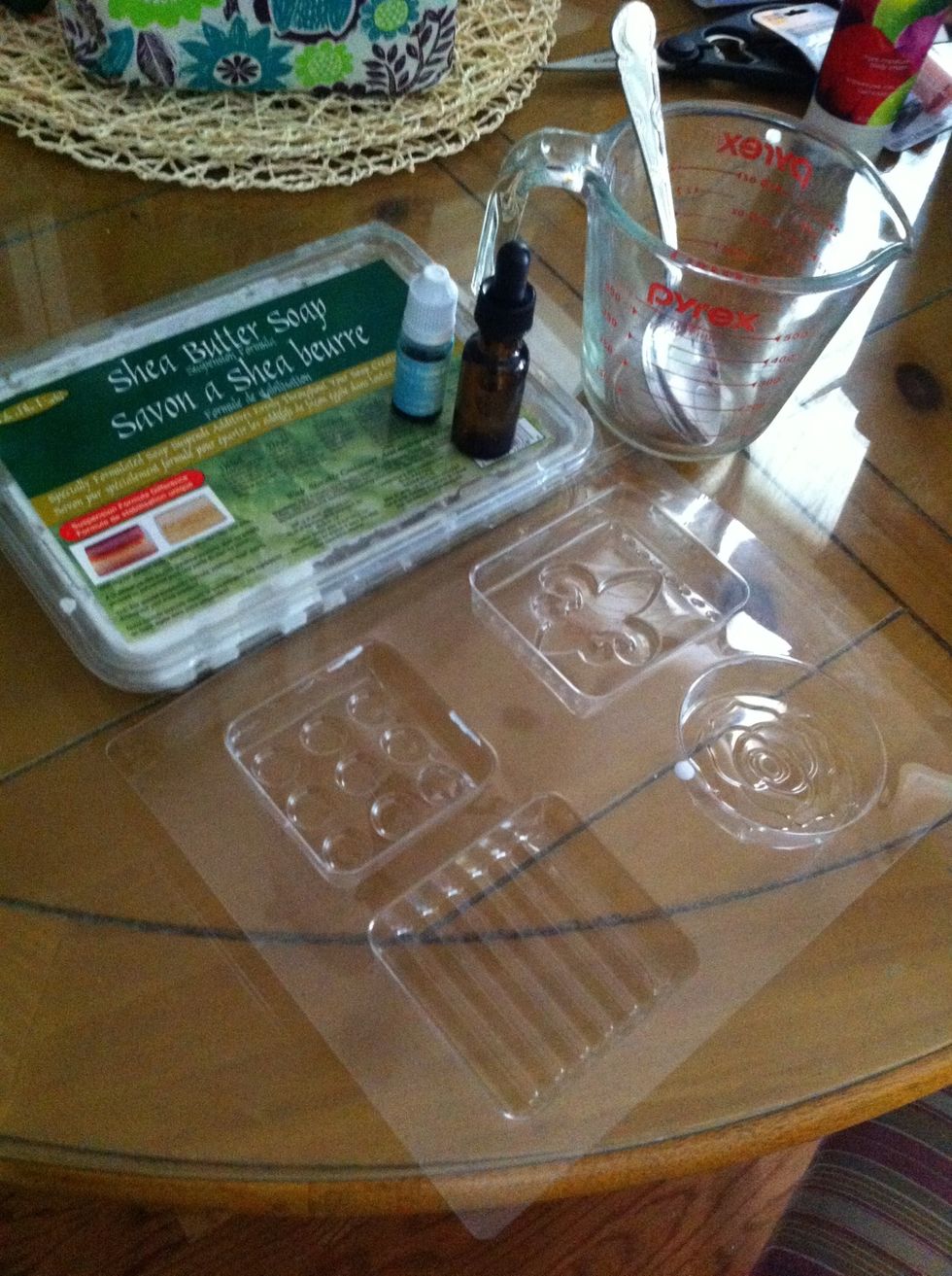 Gather your supplies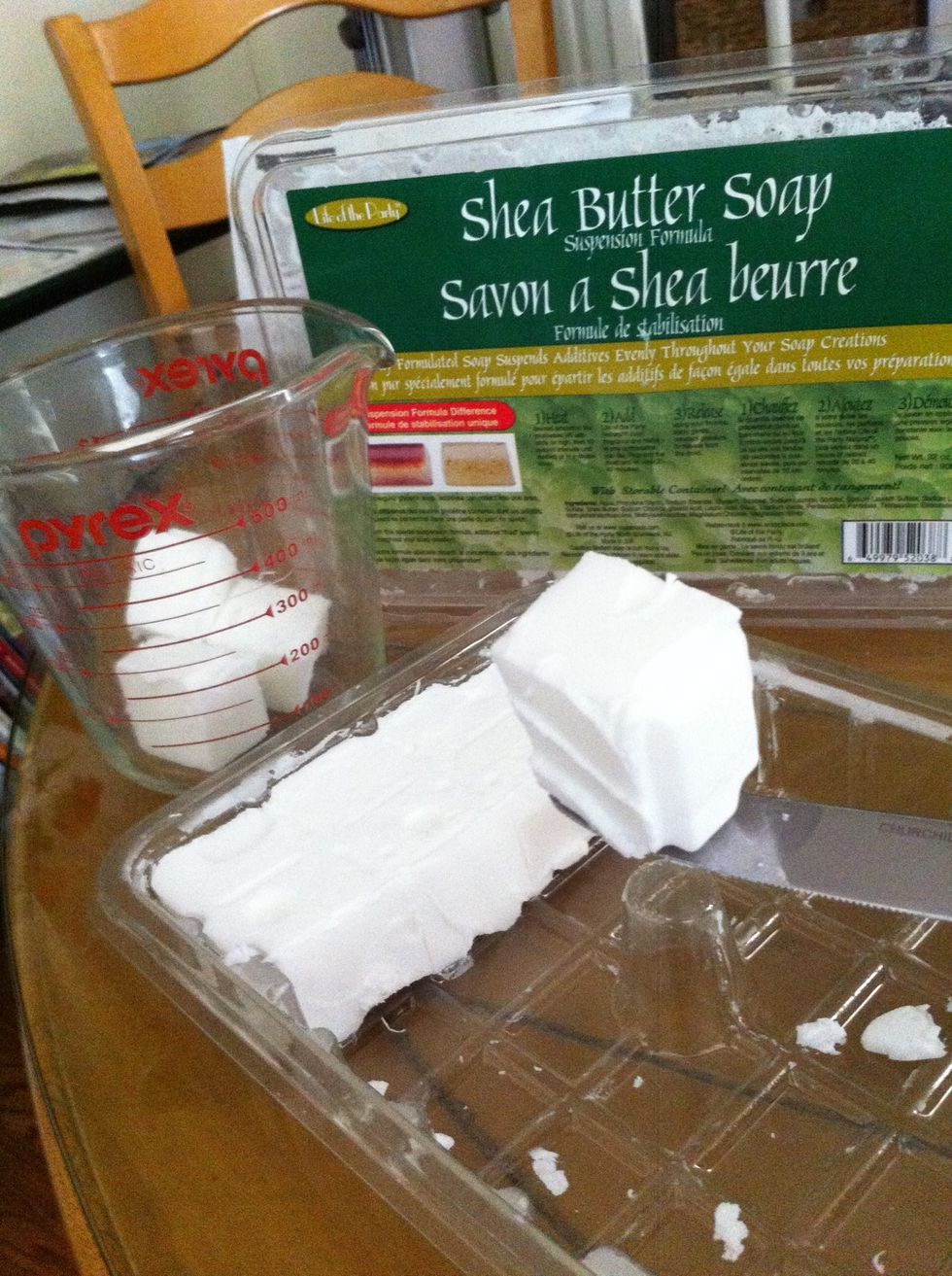 Use your knife to cut the soap into cubes. Take as many as you think will fill the mold, and dump them into your measuring cup.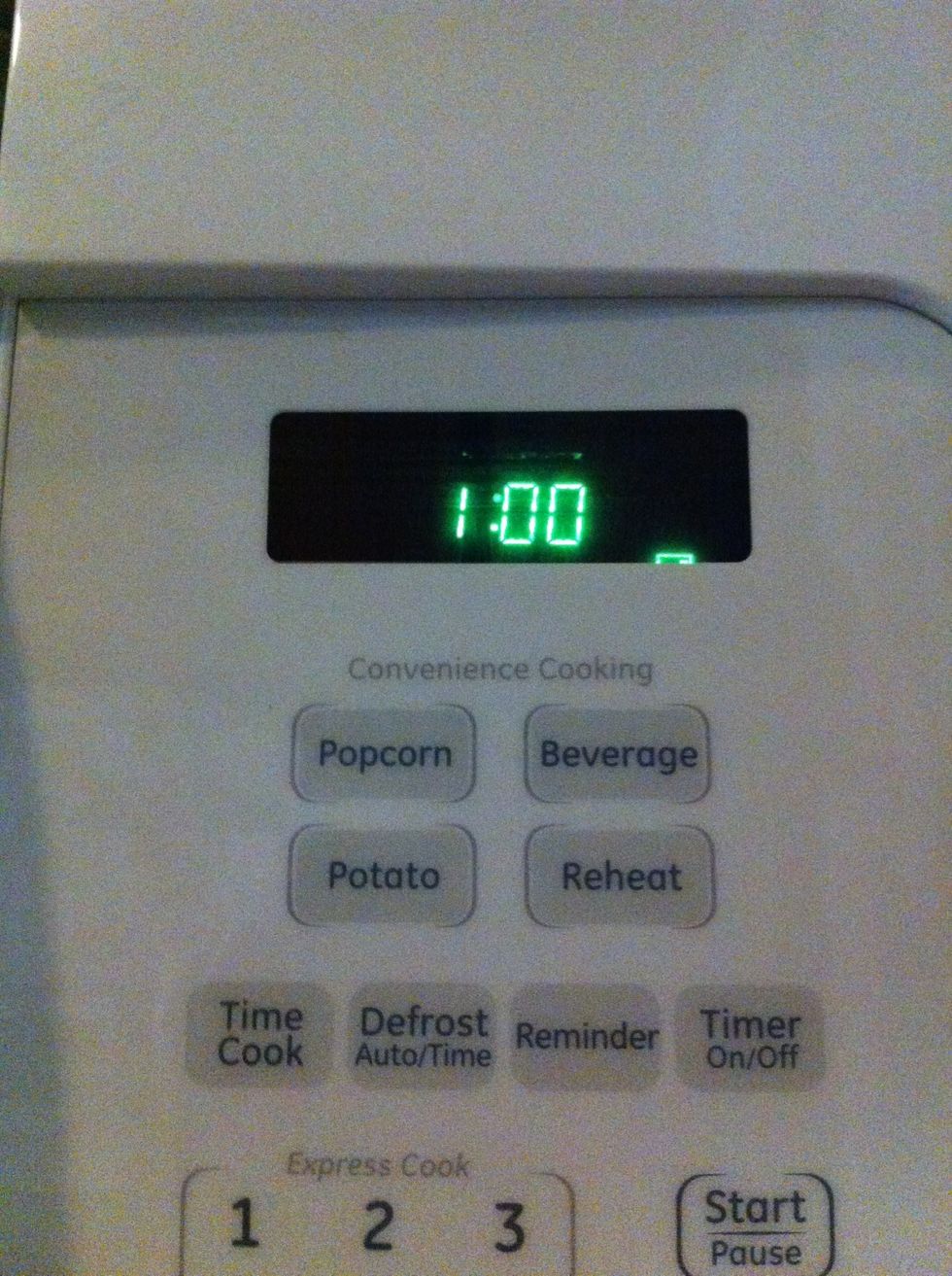 Put the measuring cup in the microwave for about a minute, depending on how much soap you have.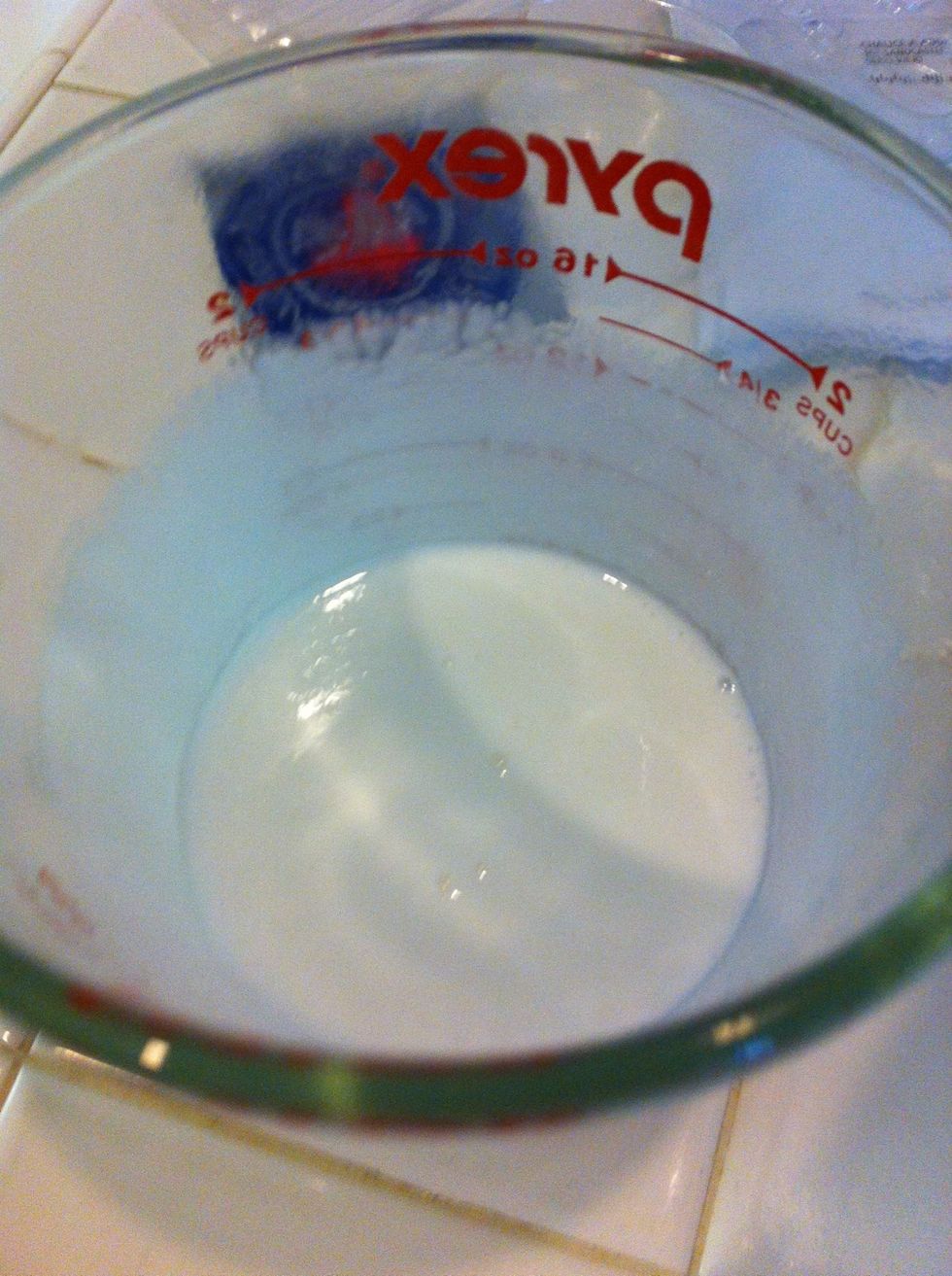 When you take it out it should look like milk and there should be NO CLUMPS. If there are, put it in for another 30 seconds.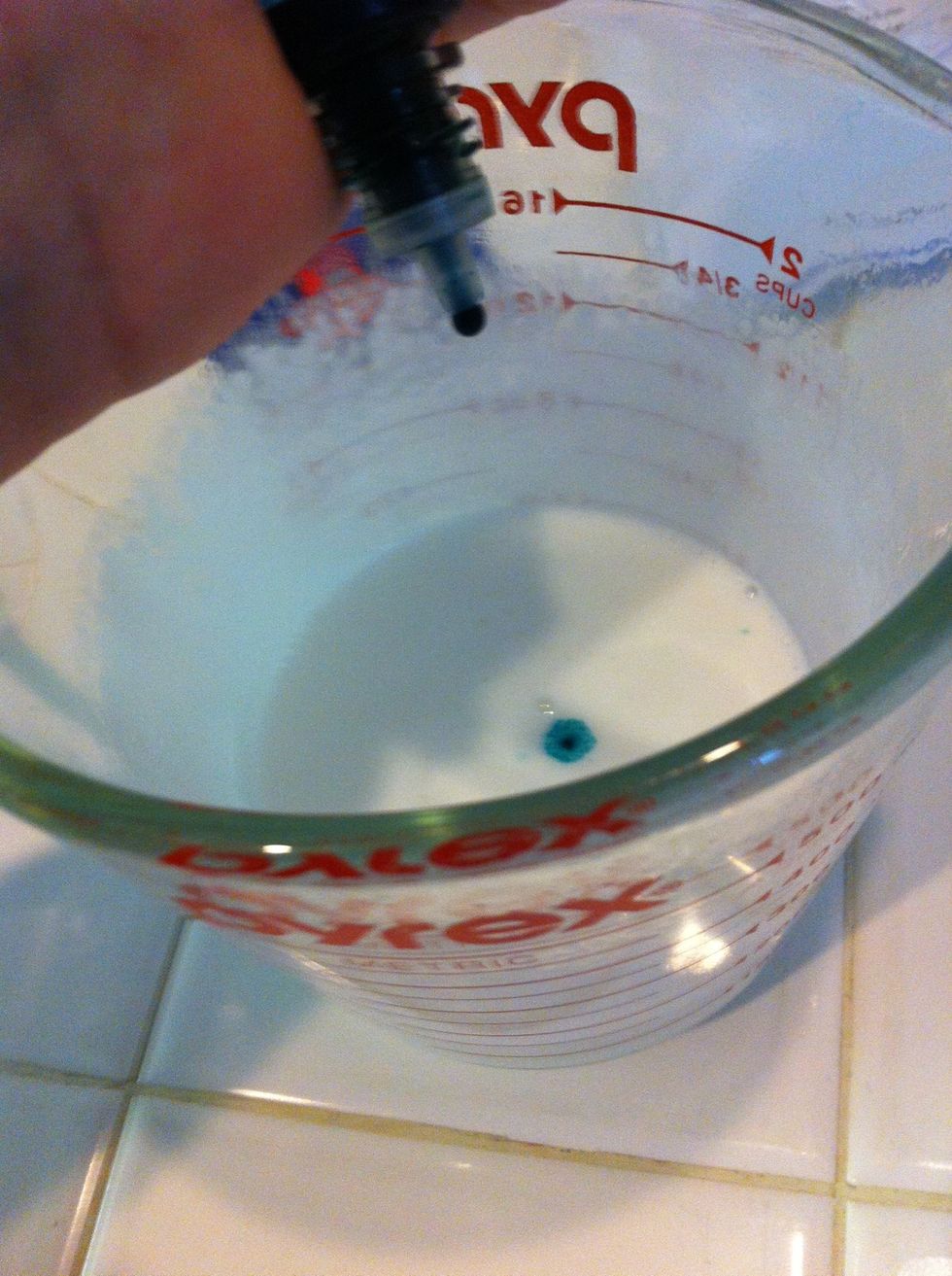 Begin adding the soap dye.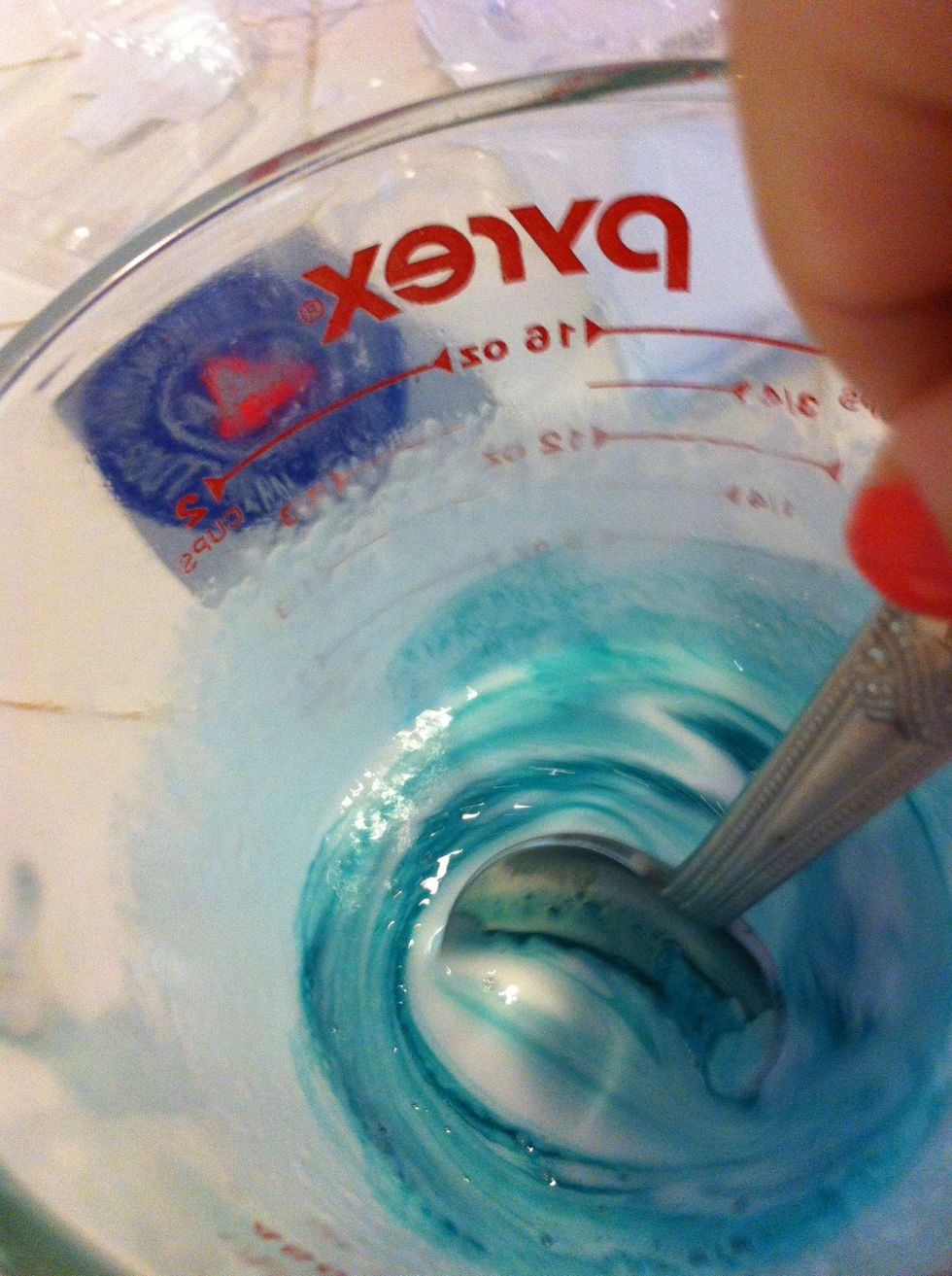 Then stir it...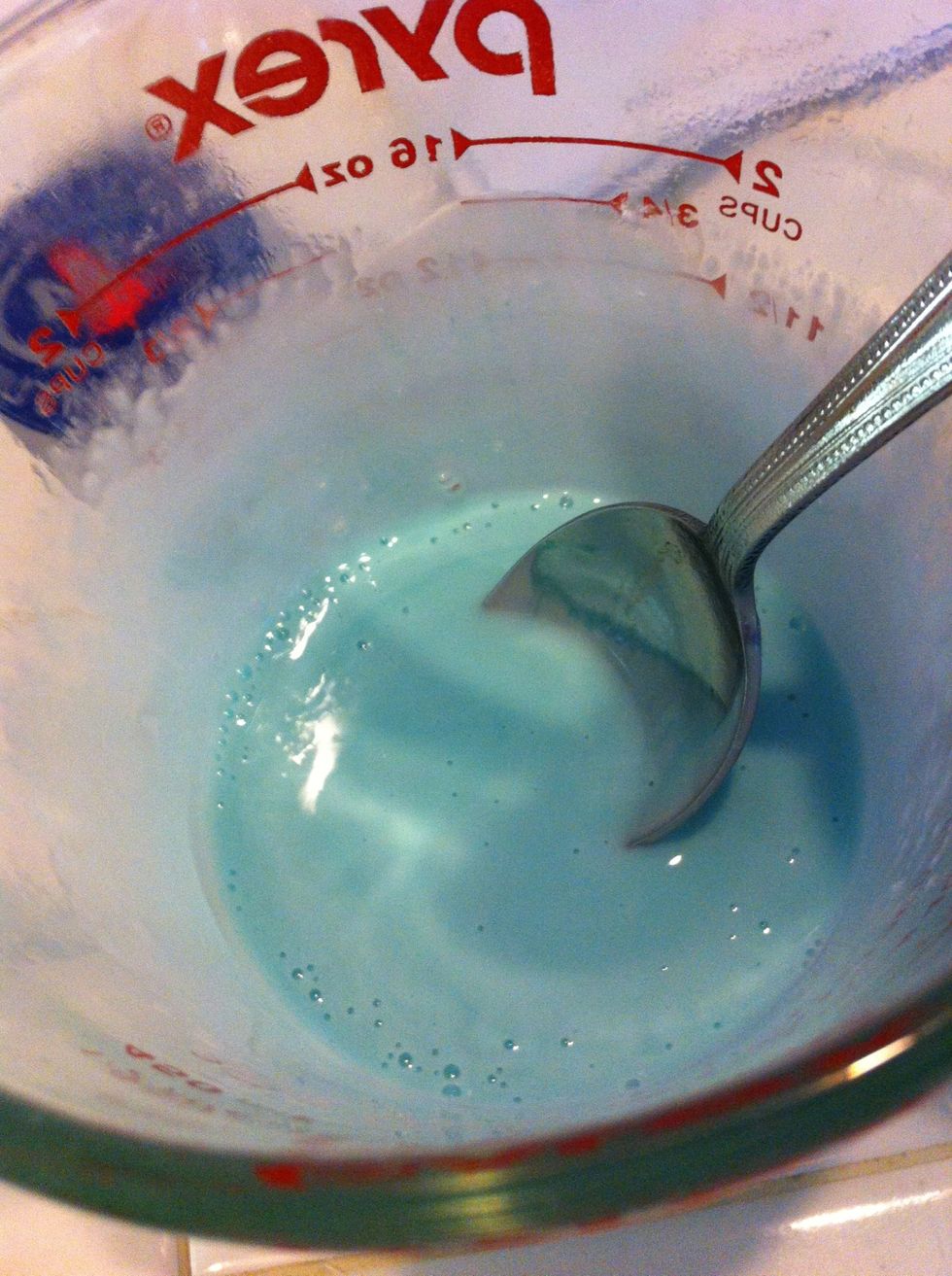 Stop when you have a solid color.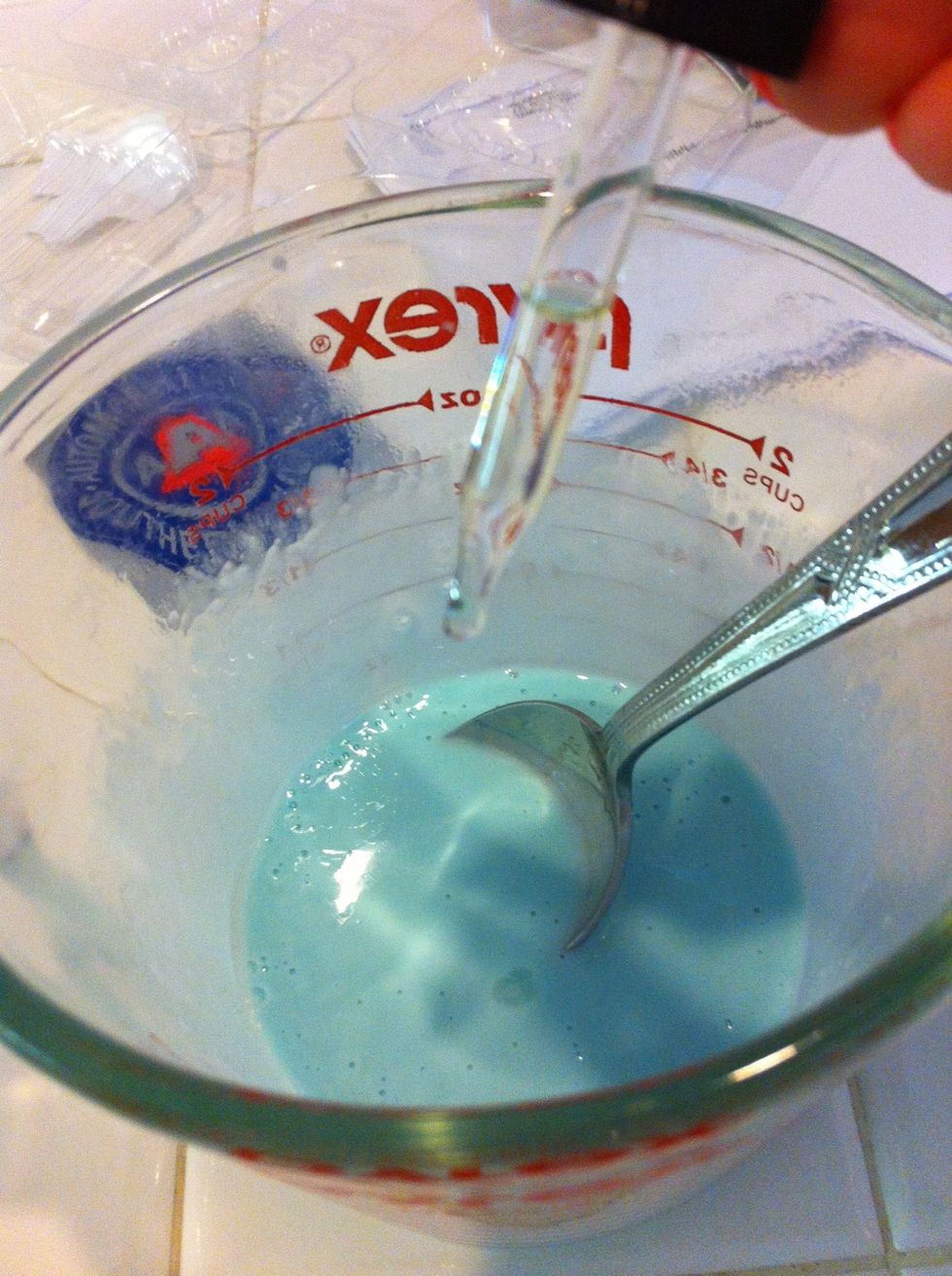 Next, add in your soap scent and stir. Mine is vanilla😍
Now take your mold, and lay it on a flat surface like so👆
Then pour in your 'soap' mixture.
It will take about 20-30 minutes for the soap to harden and take shape.
Keep in mind that you can pretty much use any type of mold for this so be creative!
These are also great little gifts around the holidays or for someone's birthday.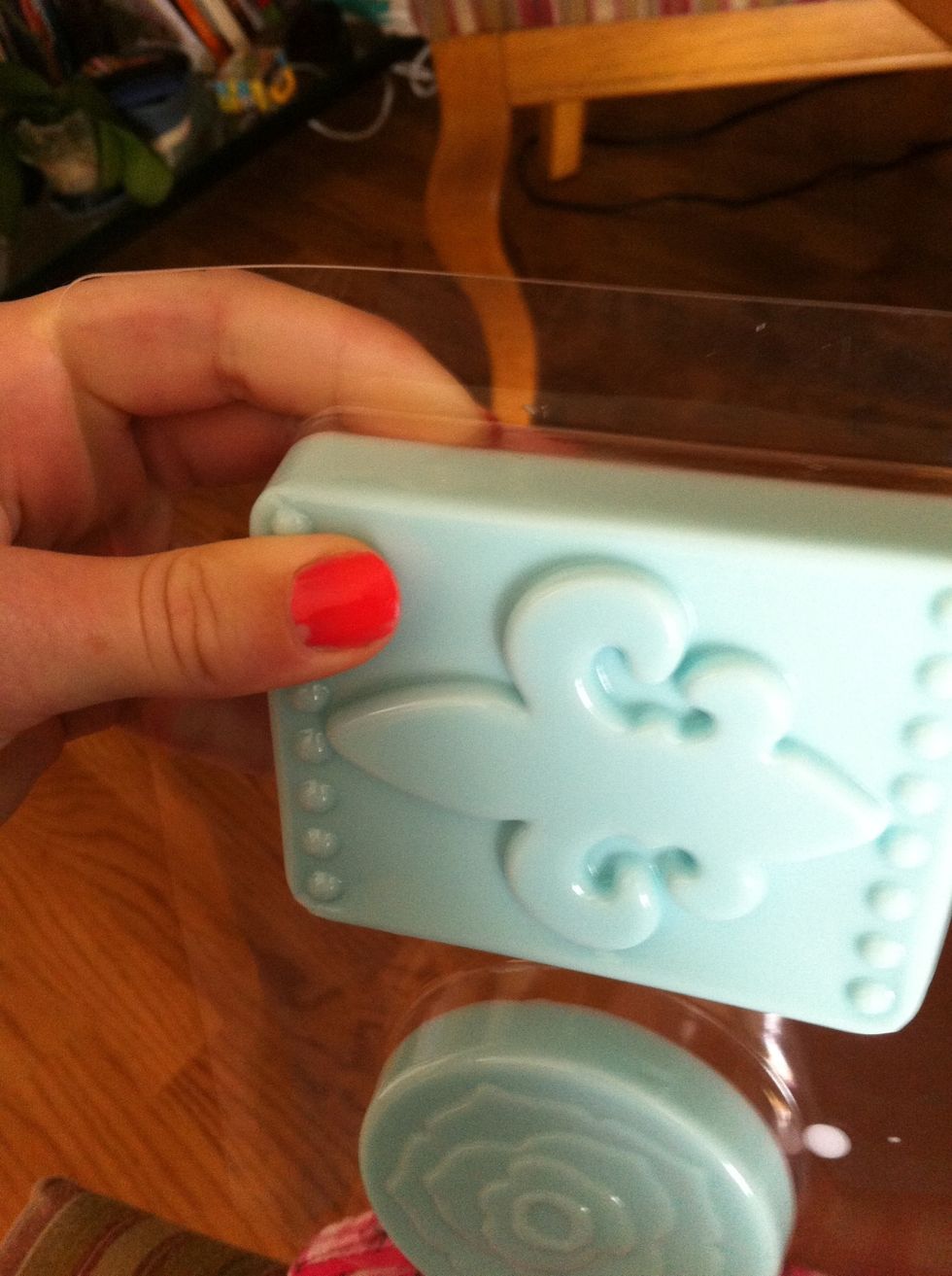 Once the soap is hard, use your thumbs to force it out of the mold. It may seem hard at first but it should come out.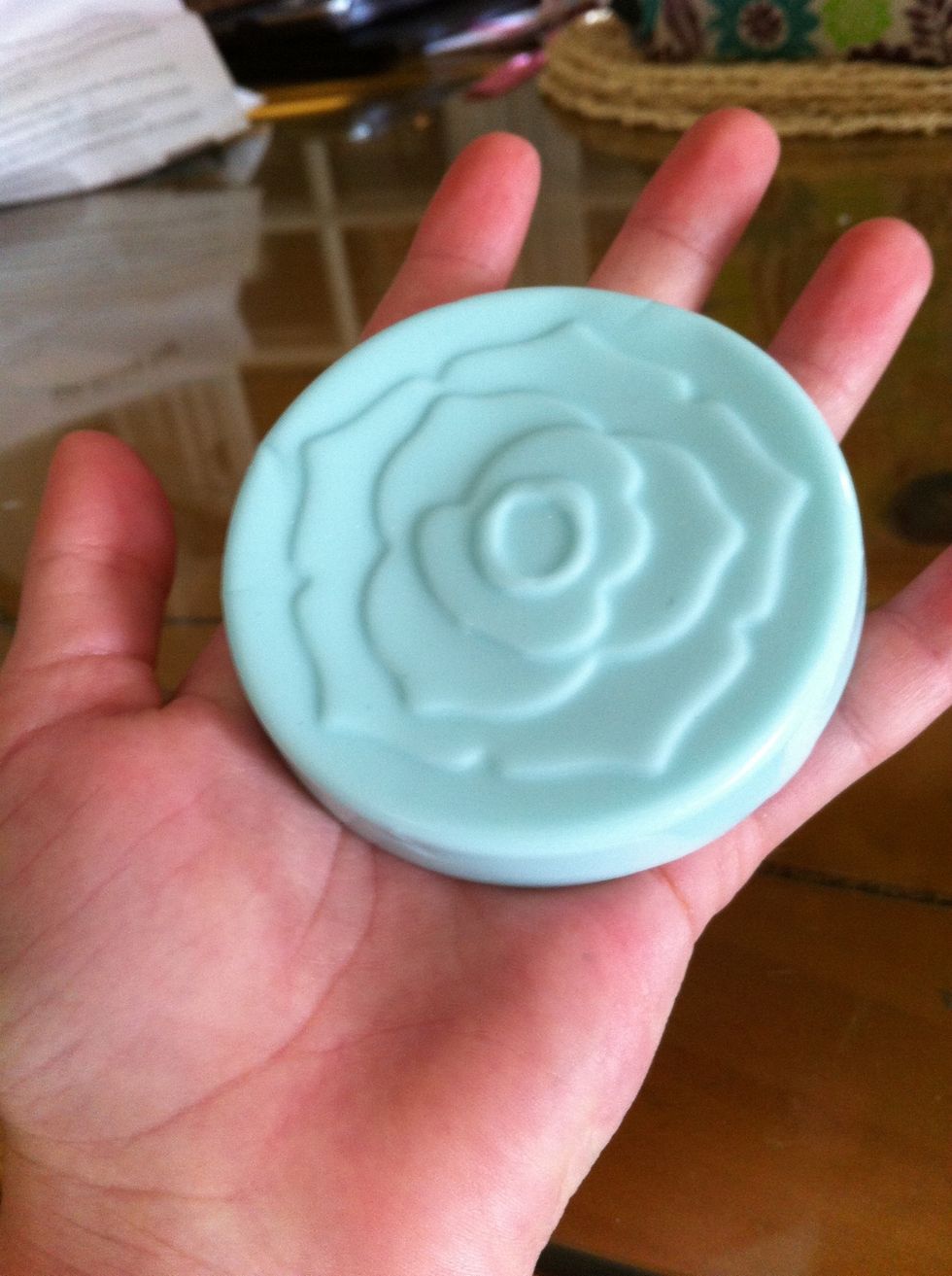 Ta-da!!!! Here's what the rose looked like👆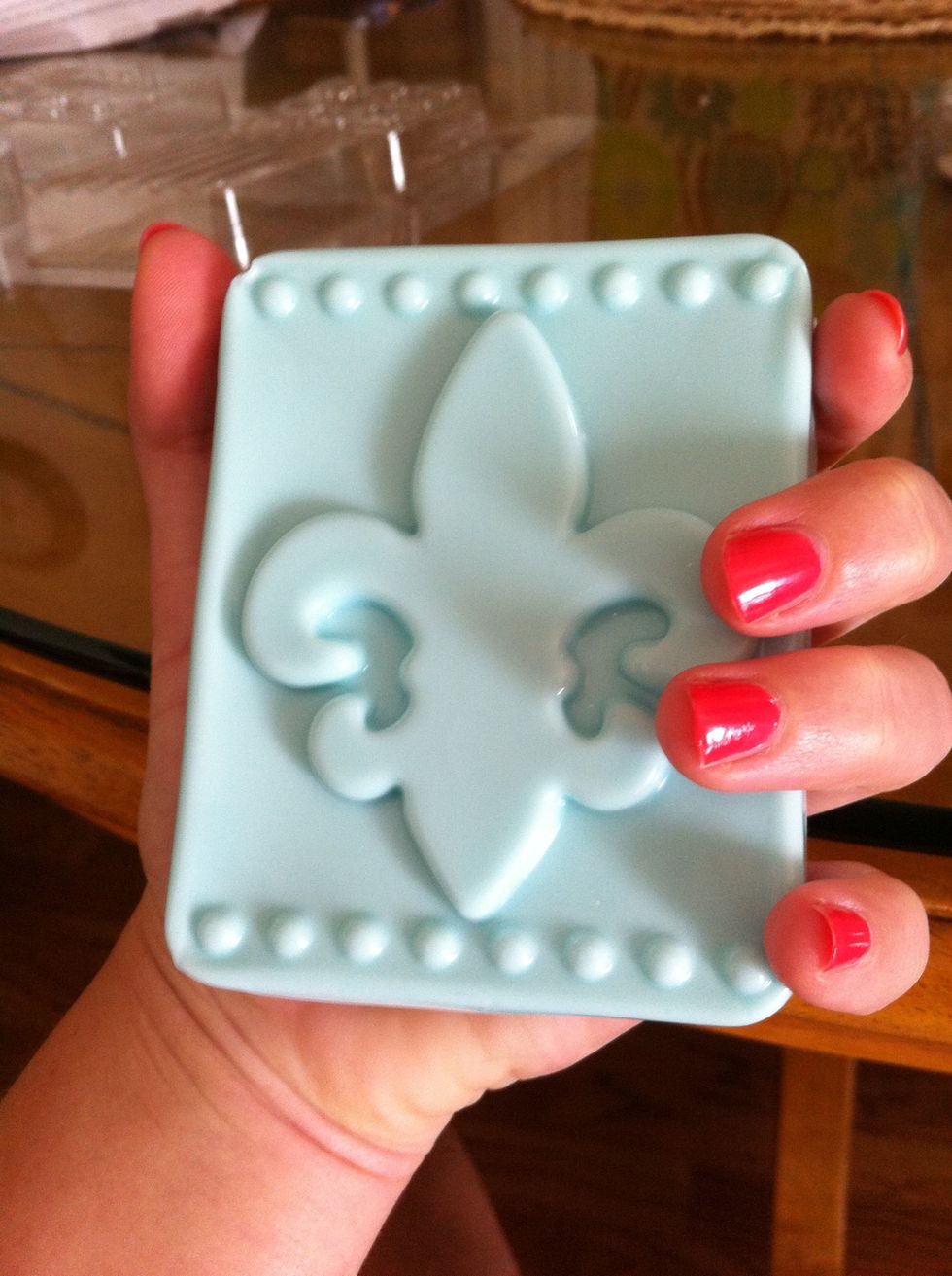 And the other one!
Thanks so much for checking out this guide and I hope it helped you! Please comment and request any guide ideas. Thanks!
Plastic/silicone Mold
Soap scent
Optional: Soap coloring
Glass measuring cup
Microwave
Spoon
Glycerin Soap
Butter knife
Audrey C.
Hai guys! I <3 DIY crafts and anything to do with 'upcycling' things. Please leave me a comment if you have any guide requests! Thanks:)