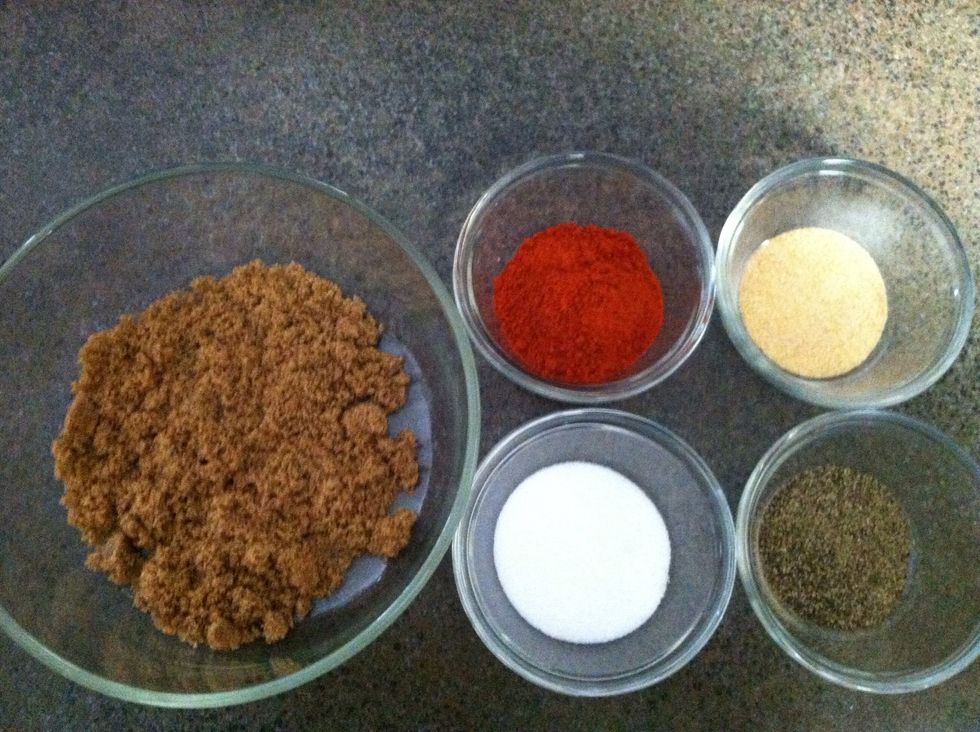 Mix all ingredients in a small bowl.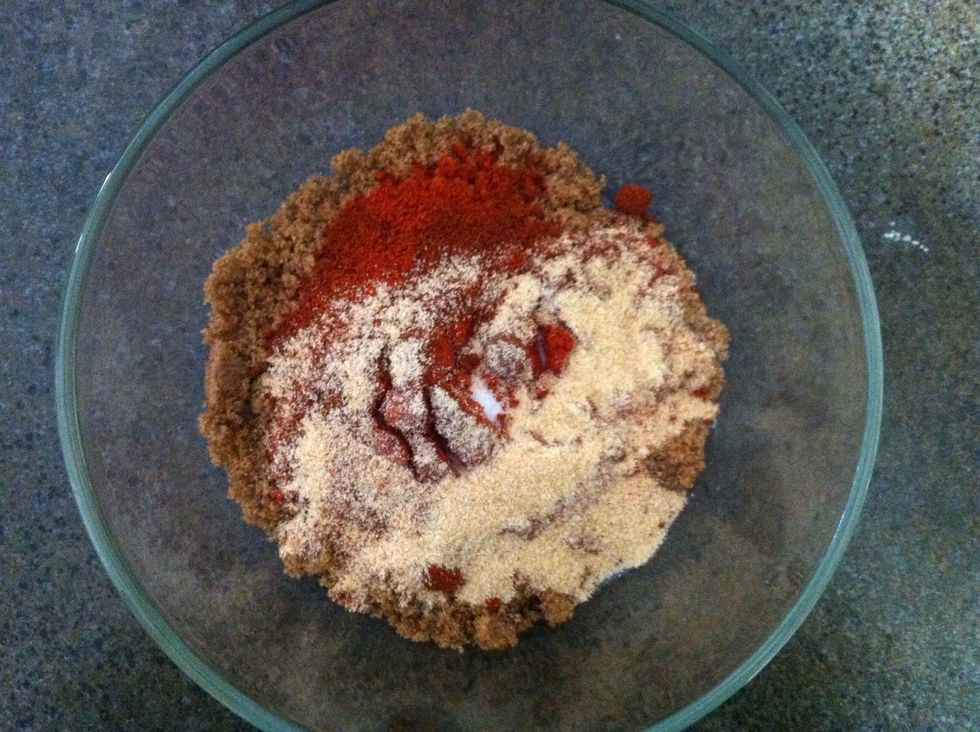 The brown sugar will have a tendency to clump. Using a spoon, mix all ingredients until you have an even mixture.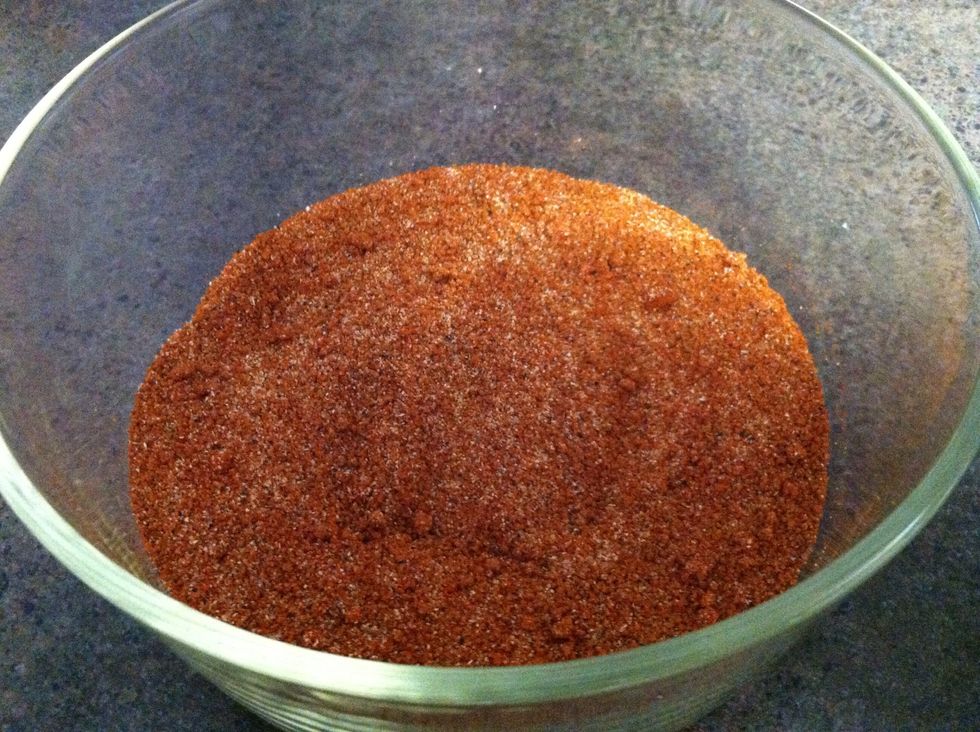 The brown sugar gives a nice sweet balance to the paprika and salt. The sugar will caramelize on the meat to help seal in juices while cooking.
0.0c Dark brown sugar (packed)
0.0c Paprika
1.0Tbsp Chili powder
3.0Tbsp Salt
1.0Tbsp Garlic powder
1.0Tbsp Black pepper