Make Your Own Raspberry Lemon Protein Bars
34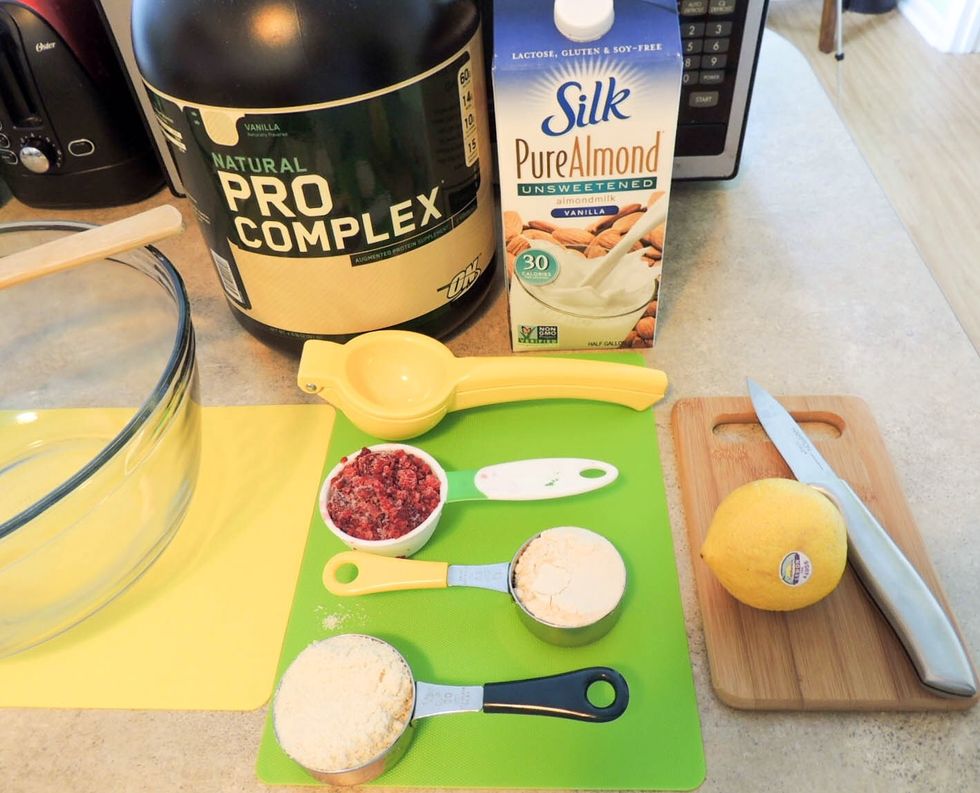 Prepare ingredients. (By the way, that yellow tool is a lemon squeezer, you don't have to have it, you can squeeze lemon with hands).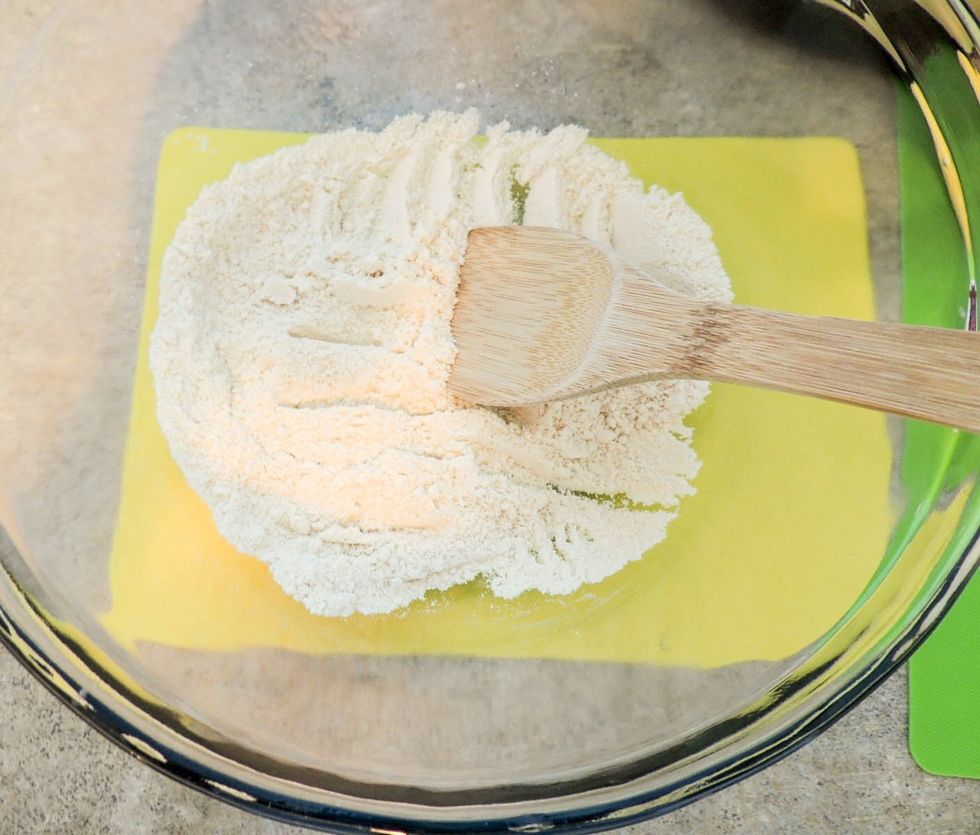 Combine dry ingredients together in a bowl (coconut flour, almond meal and protein powder).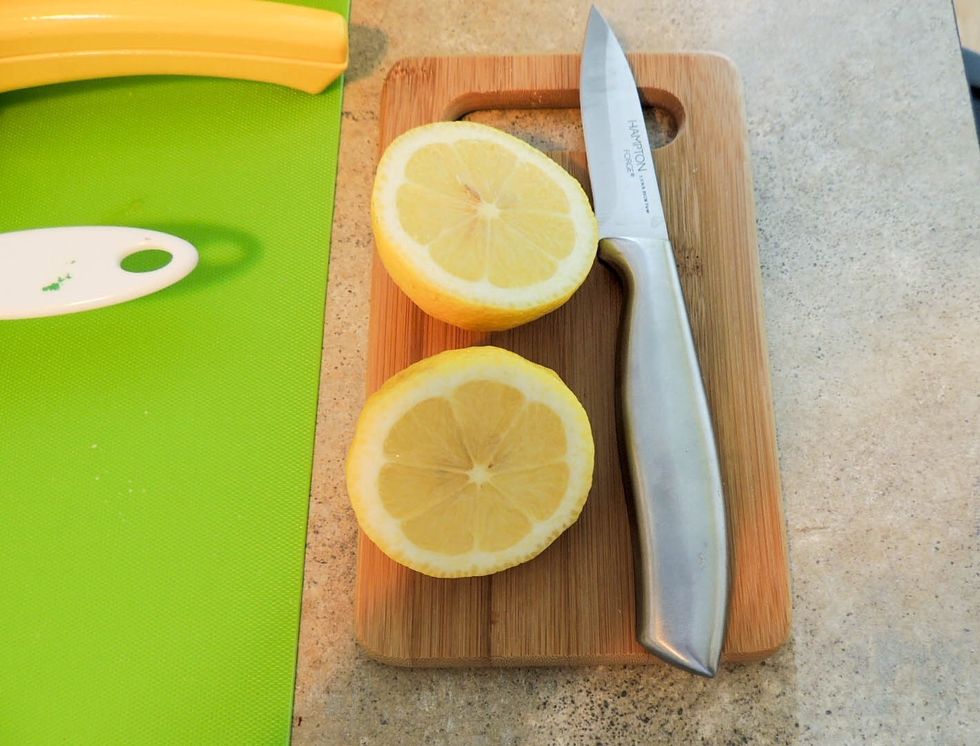 Get yourself half of a lemon.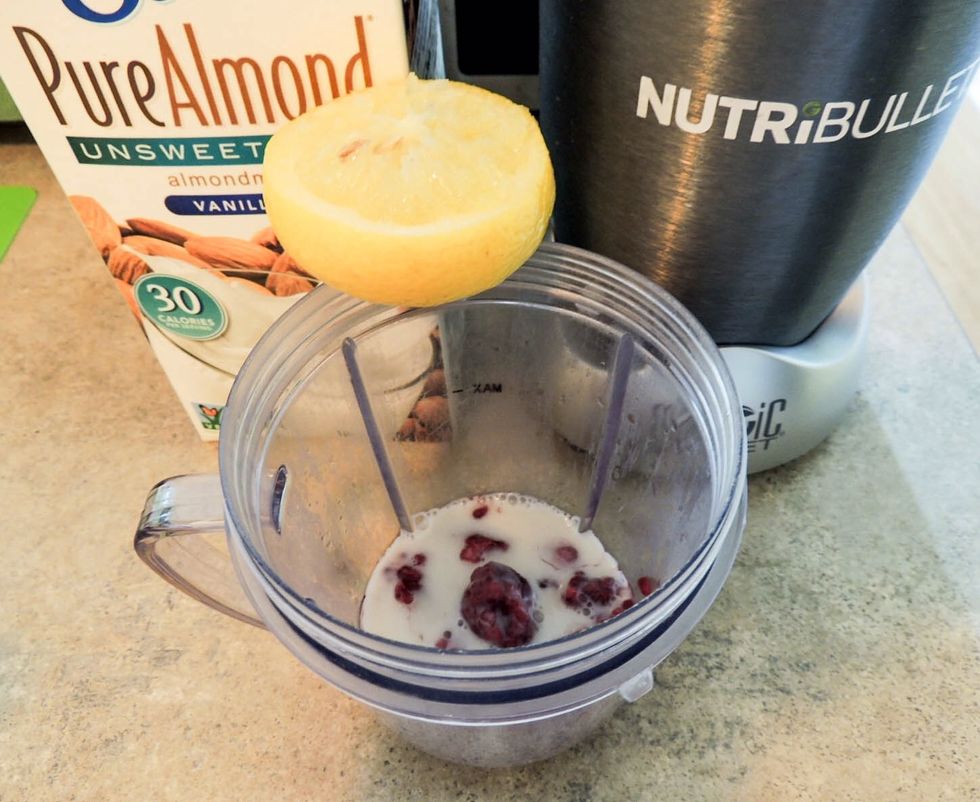 Squeeze juice out of it into a blender cup, add raspberries and almond milk.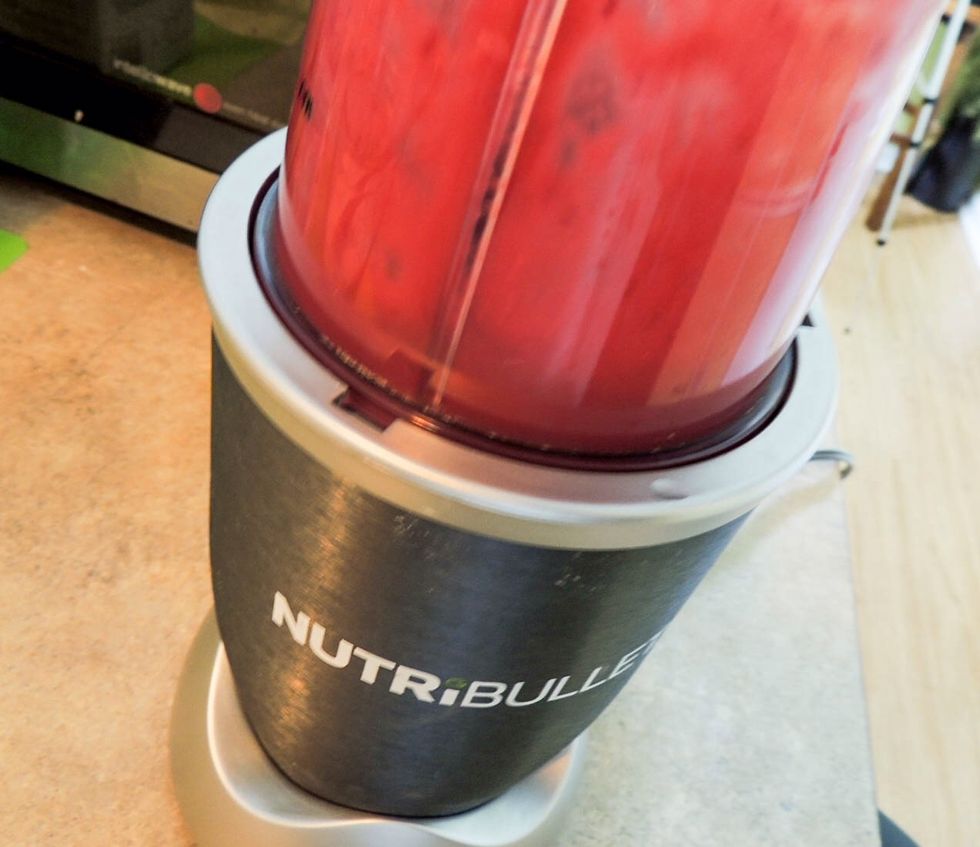 Blend.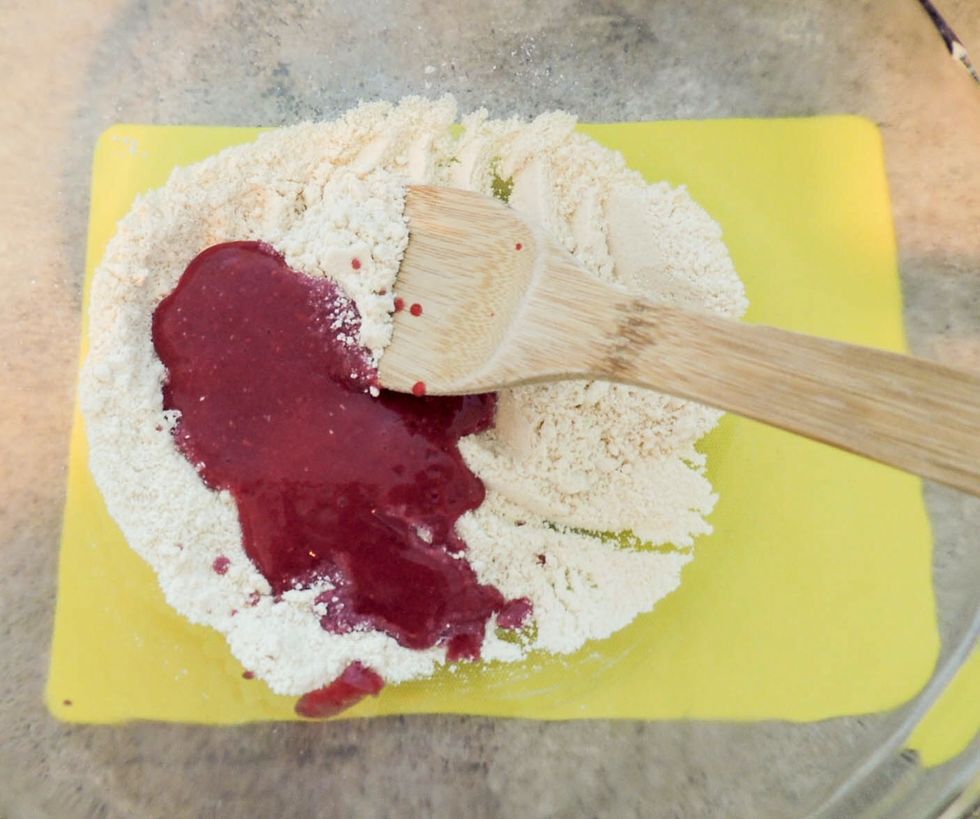 Pour mixture into the bowl where you mixed dry ingredients earlier.
Combine to obtain such a ball like in the picture.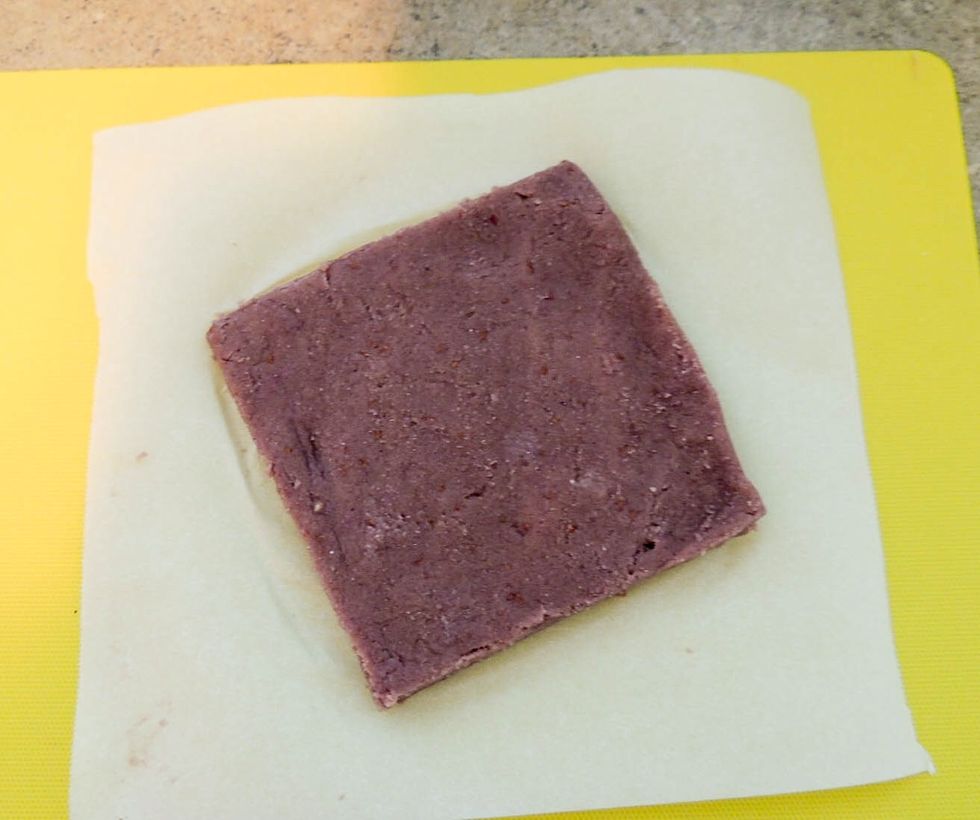 Get cutting board, or other flat surface, place parchment paper or wax paper onto it. Press the ball with your hand and shape it into thin square. As thin as you want your bars to be.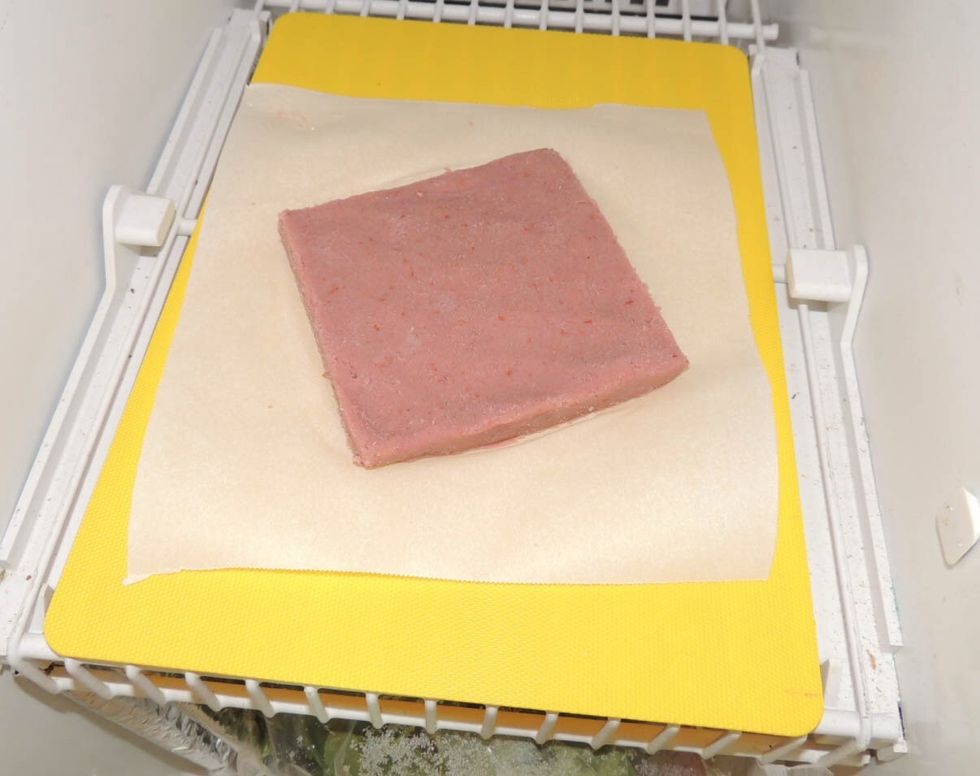 Freeze for 30 min.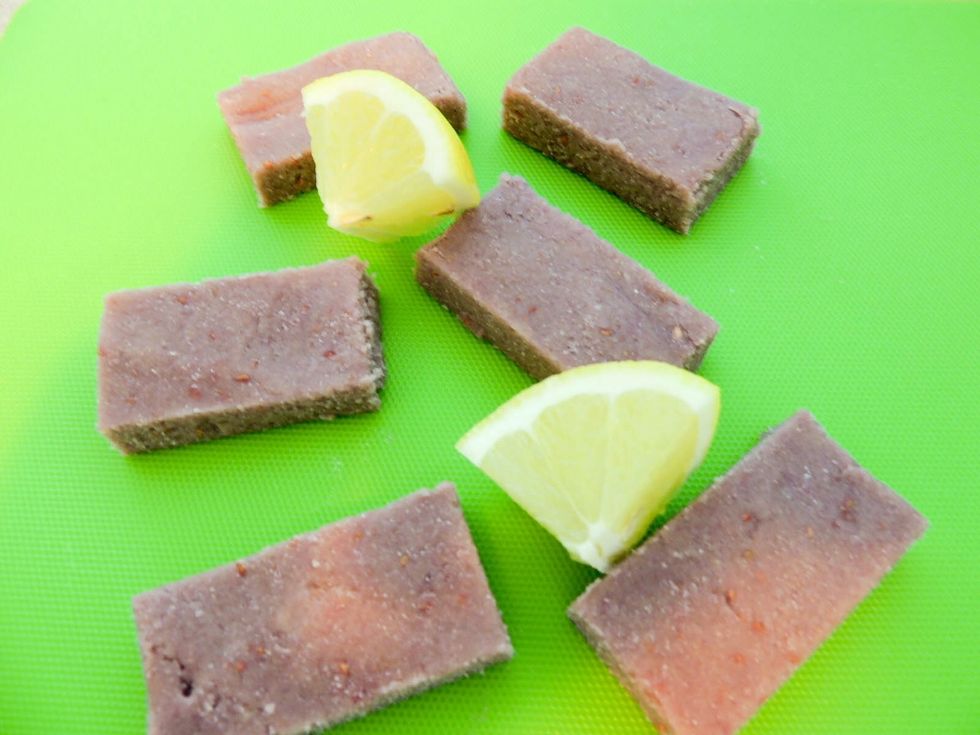 After 30 min, take out and cut into bars of a size that you want. Store in a fridge for up to 7-10 days. If anyone would like a tutorial on how to cover these in dark chocolate - do let me know.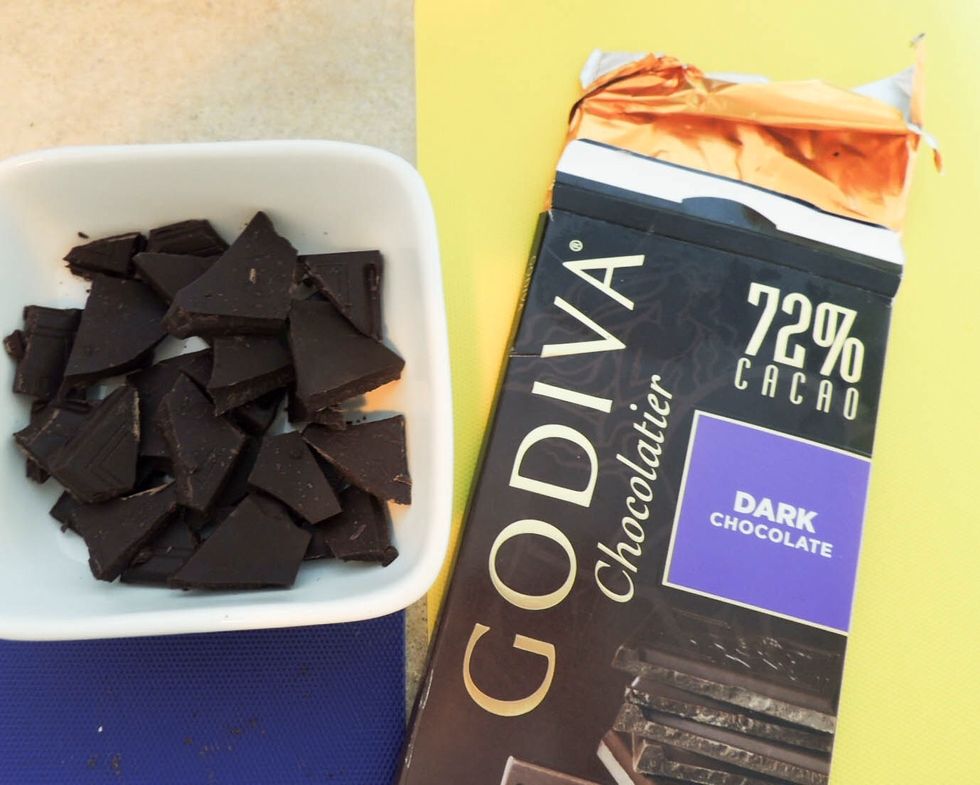 BONUS BY REQUEST: Break half choc. bar into small pieces (70+ % cacao is the healthier choice). Put in a small microwave safe dish/bowl.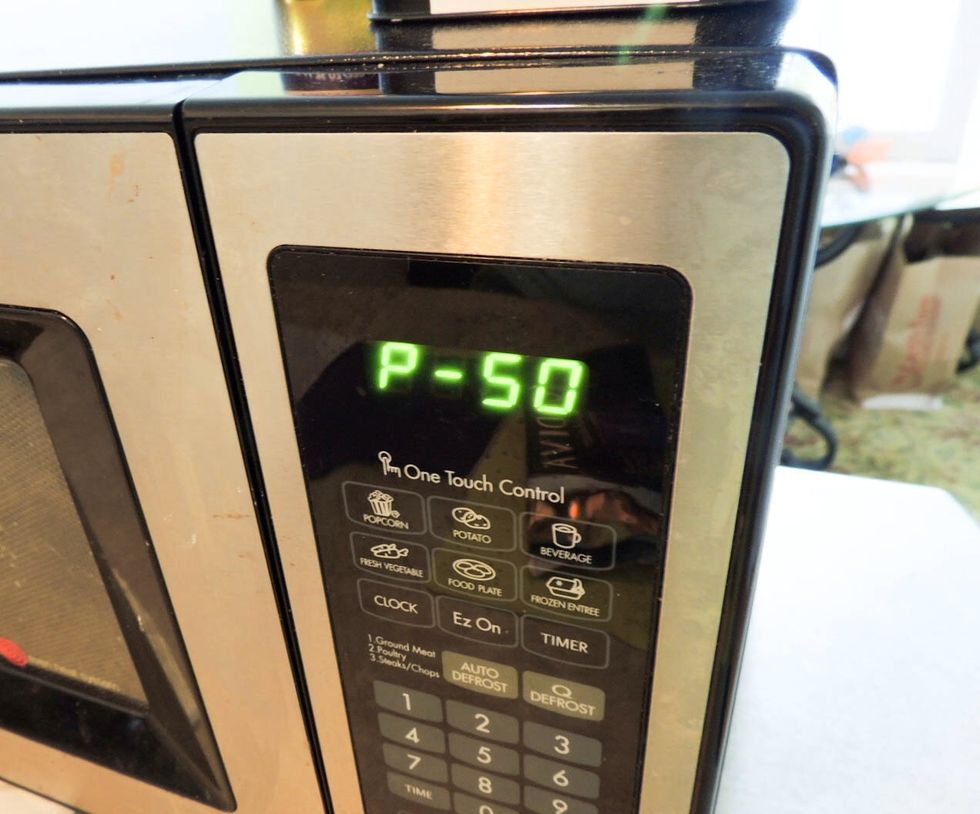 Microwave 45 secs on 50% power. For this you enter time first, as "4","5". Then press "Power" button, then "5" button. It will set it to 50%. Press "Start".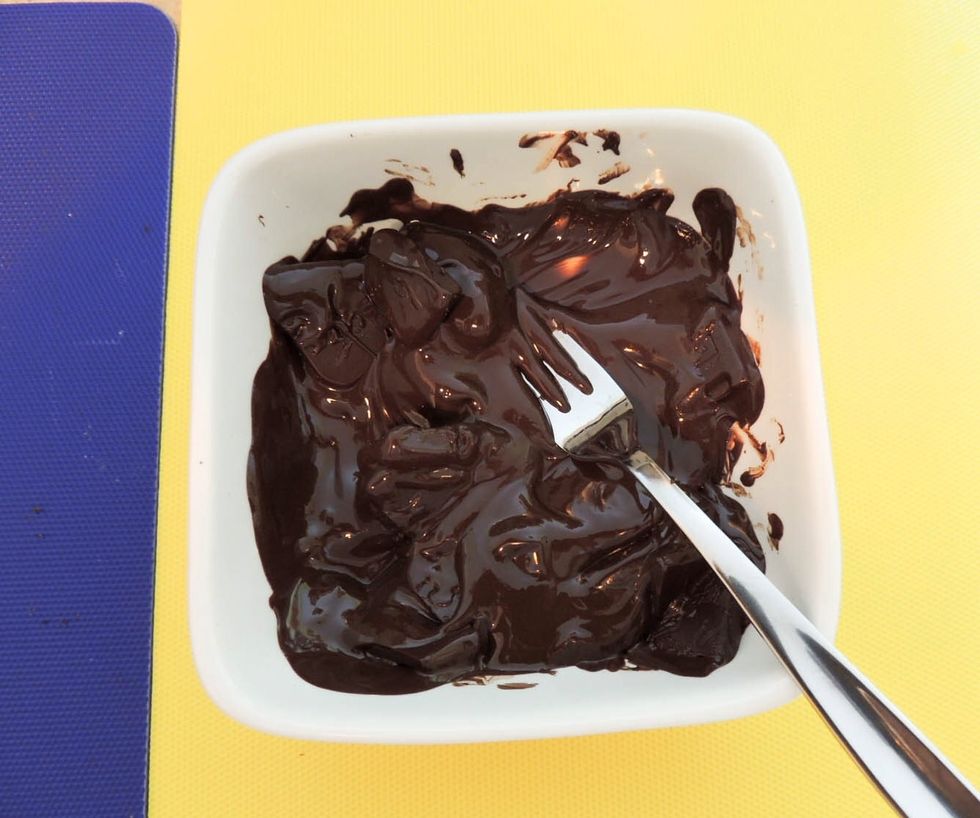 Repeat the process 2-3 times reducing time by 5 seconds every next time. Stir between each time.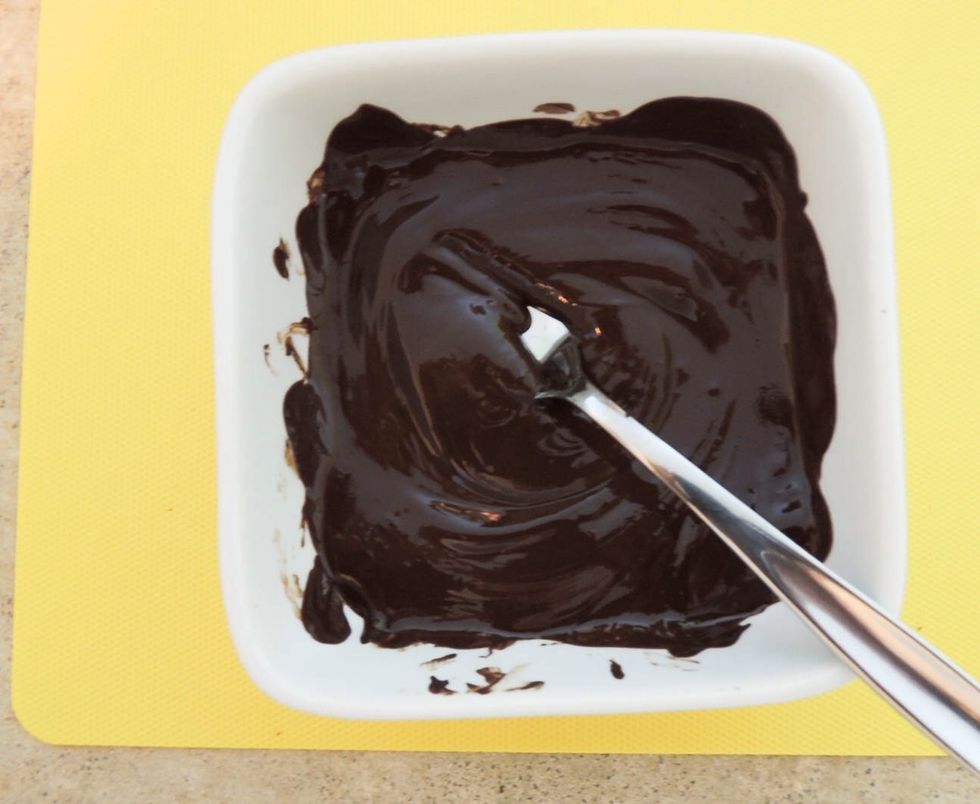 Completely melted.
Dip each side. (best not to poke with fork like I did, just simply dip in and out and carefully take out from the bottom).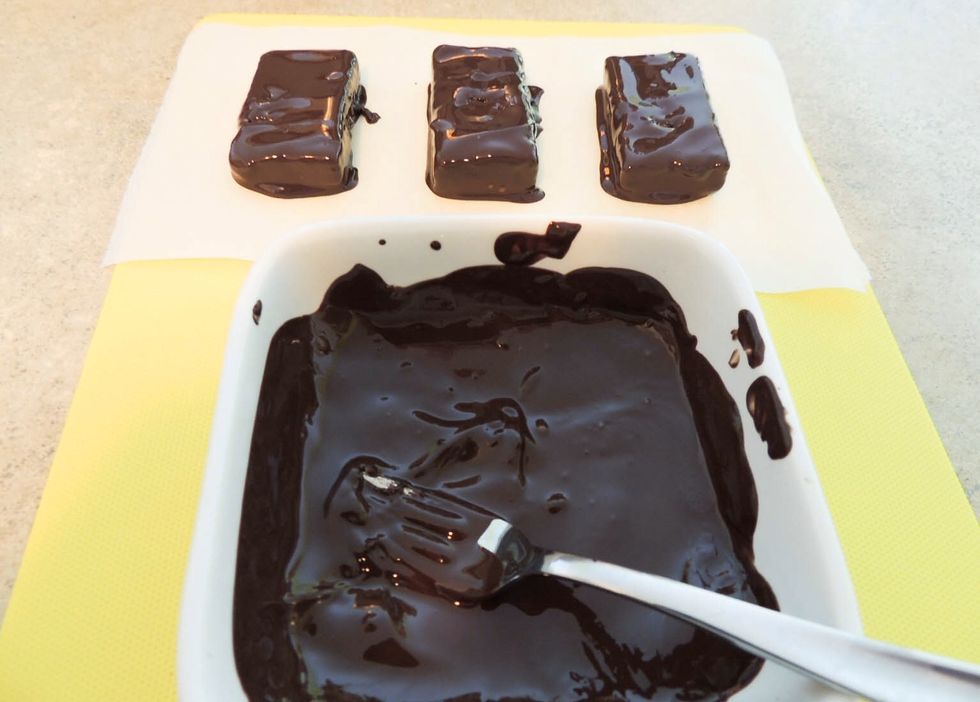 Place on parchment paper.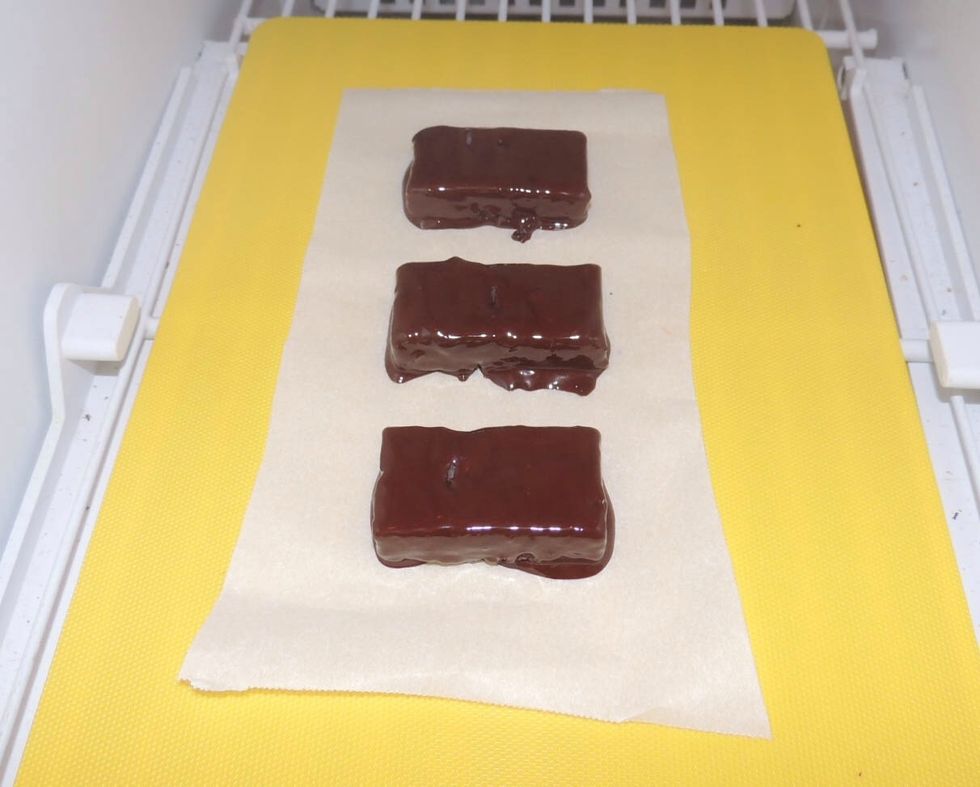 Fereezer. 30 min.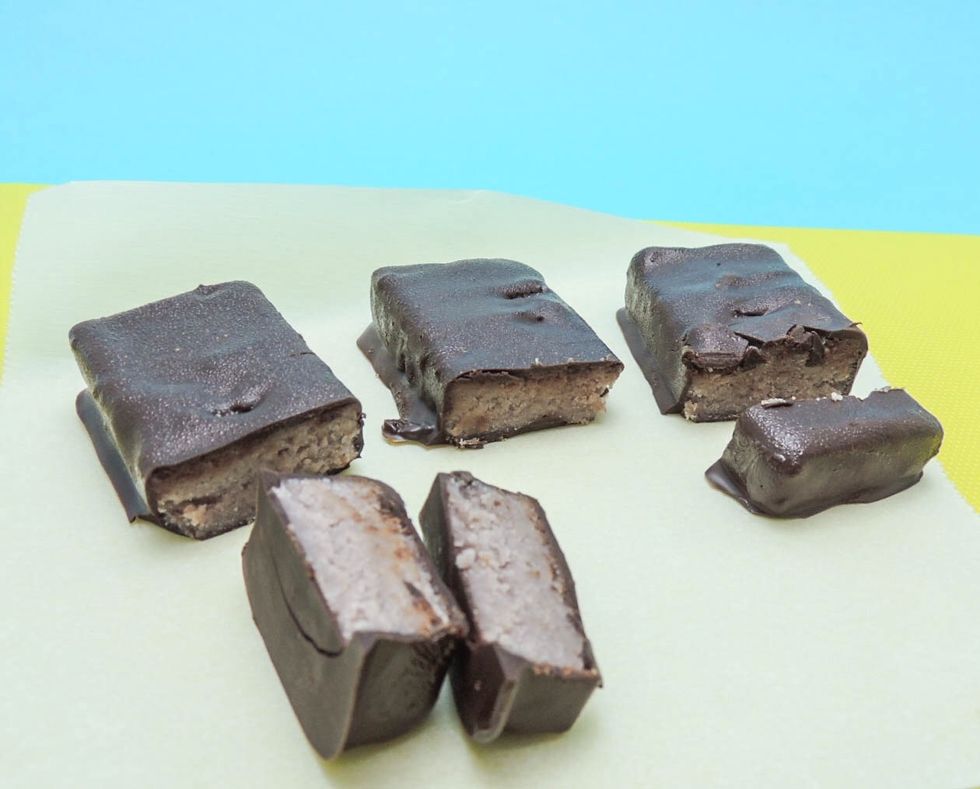 Done. Your welcome :)
1/4c coconut flour
1/3c almond meal
1/4c vanilla protein powder (or other flavor)
1/3c raspberries (fresh or frozen)
1/4c almond milk
half of a fresh lemon
Protein Bakes
Join me at www.ProteinBakes.com to learn how to make your own protein bars, cookies, pancakes, waffles and more using the best ingredients