Once you see how easy it is to make your Own Pumpkin Puree, you'll never buy canned again!
21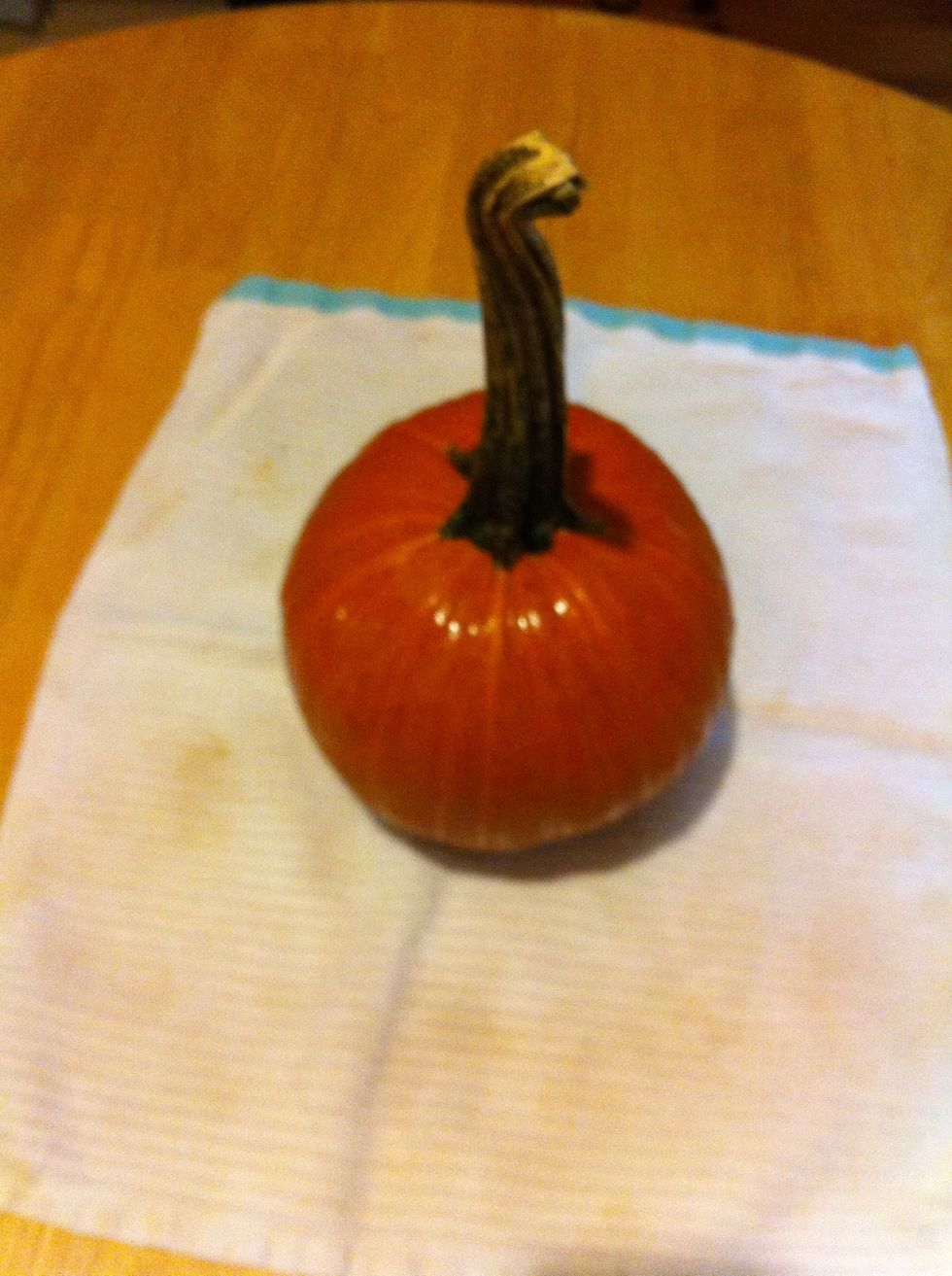 Gather 1 pumpkin, washed.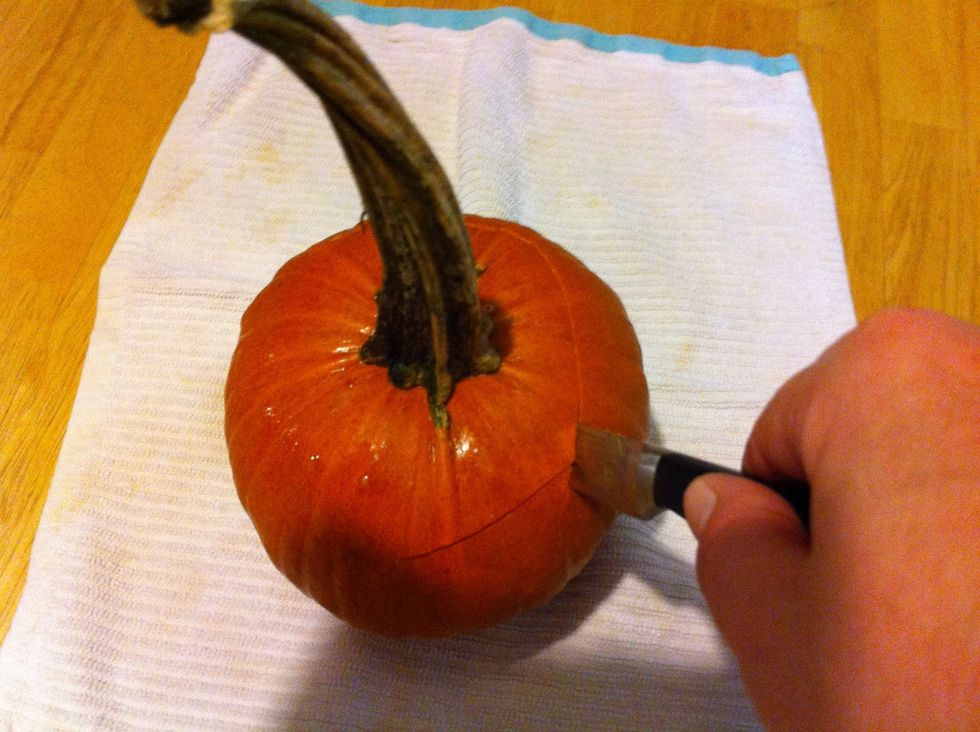 Cut around top to get stem off and gain access to middle.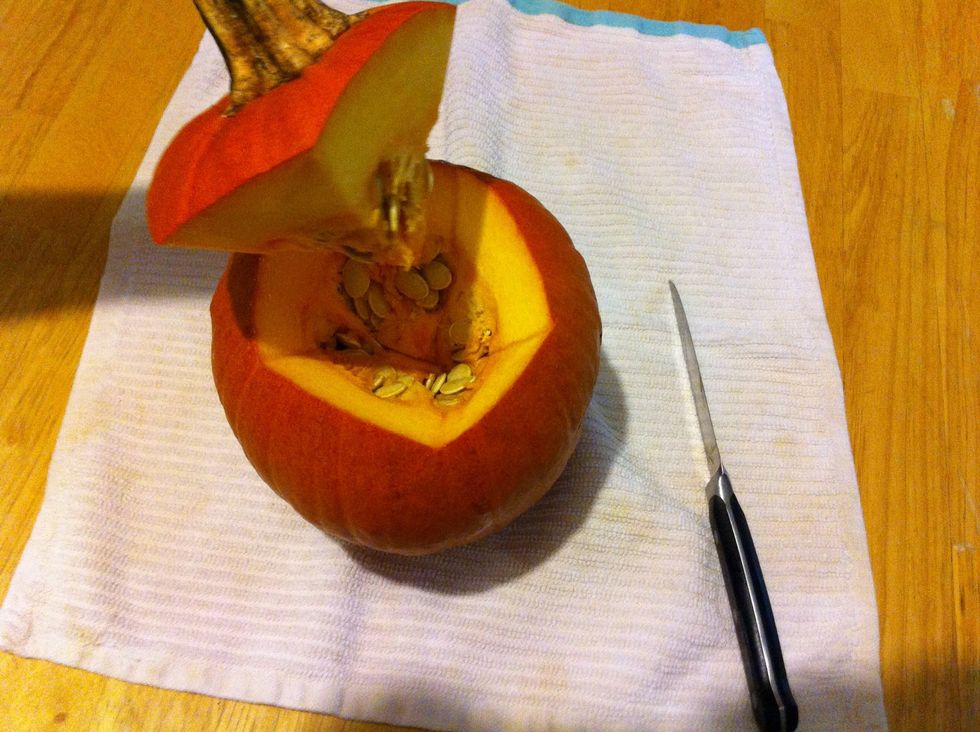 Like this.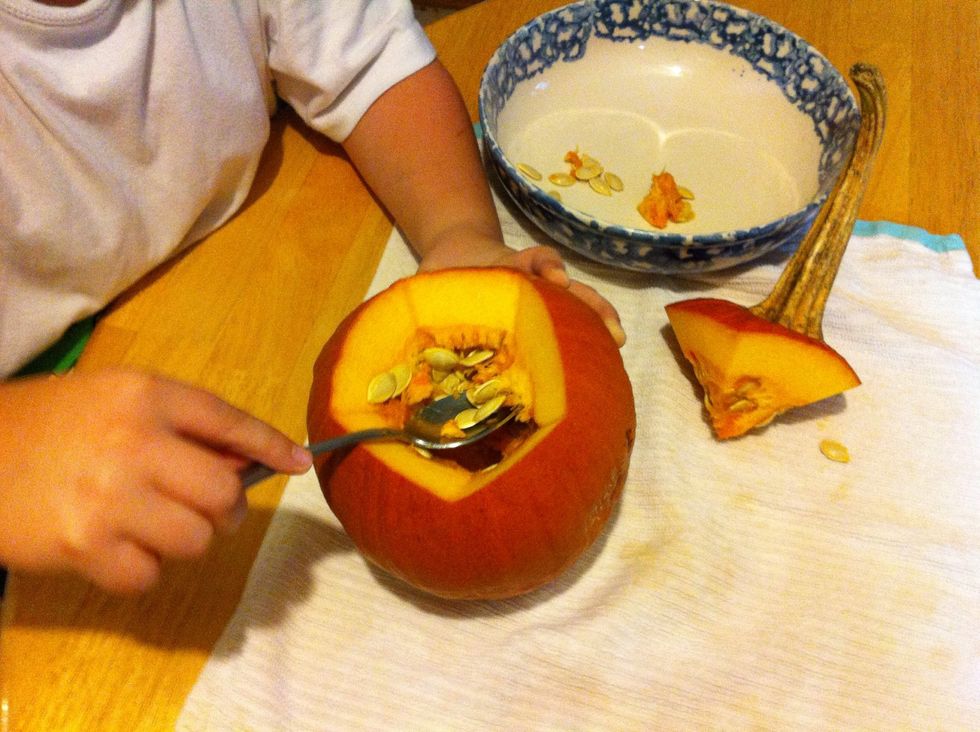 Grab a volunteer to scoop out seeds. 😉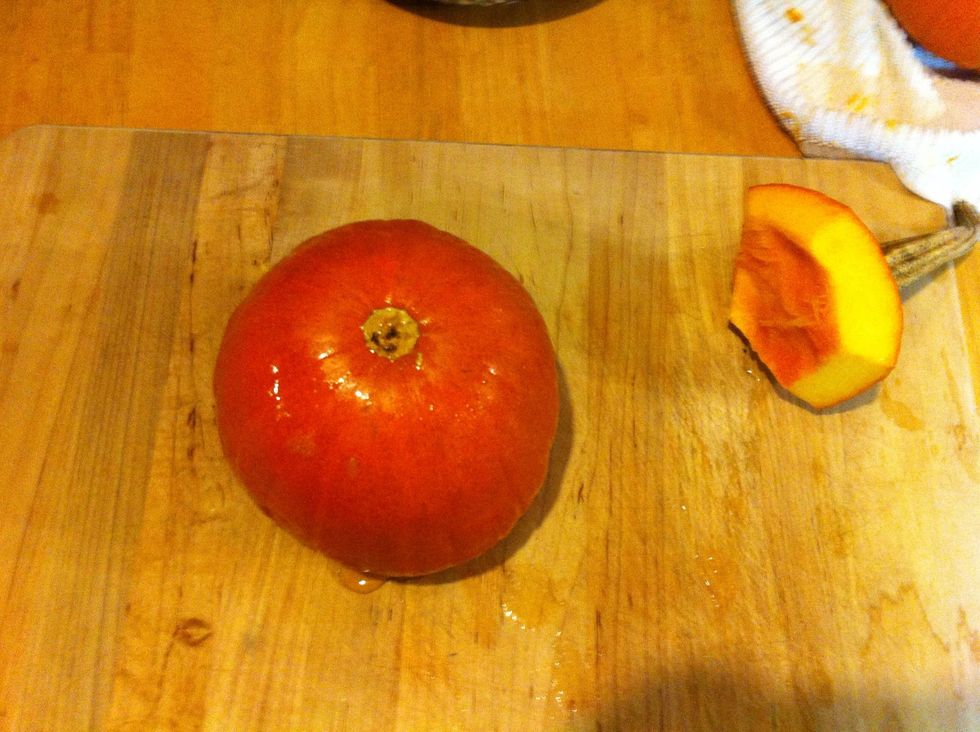 Turn pumpkin upside down.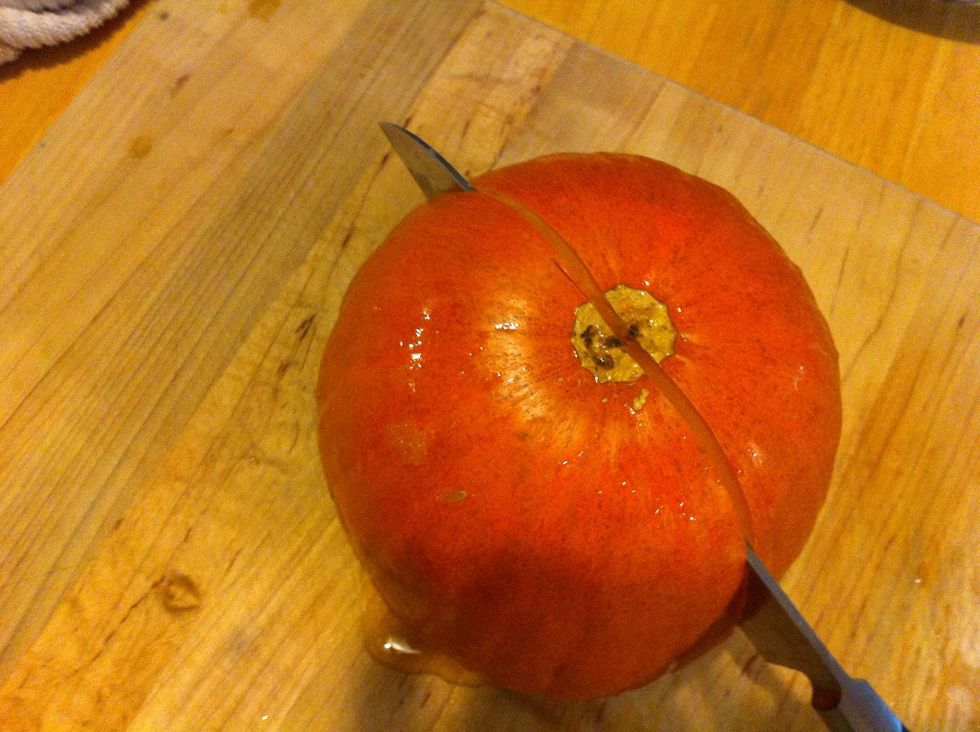 Slice in half.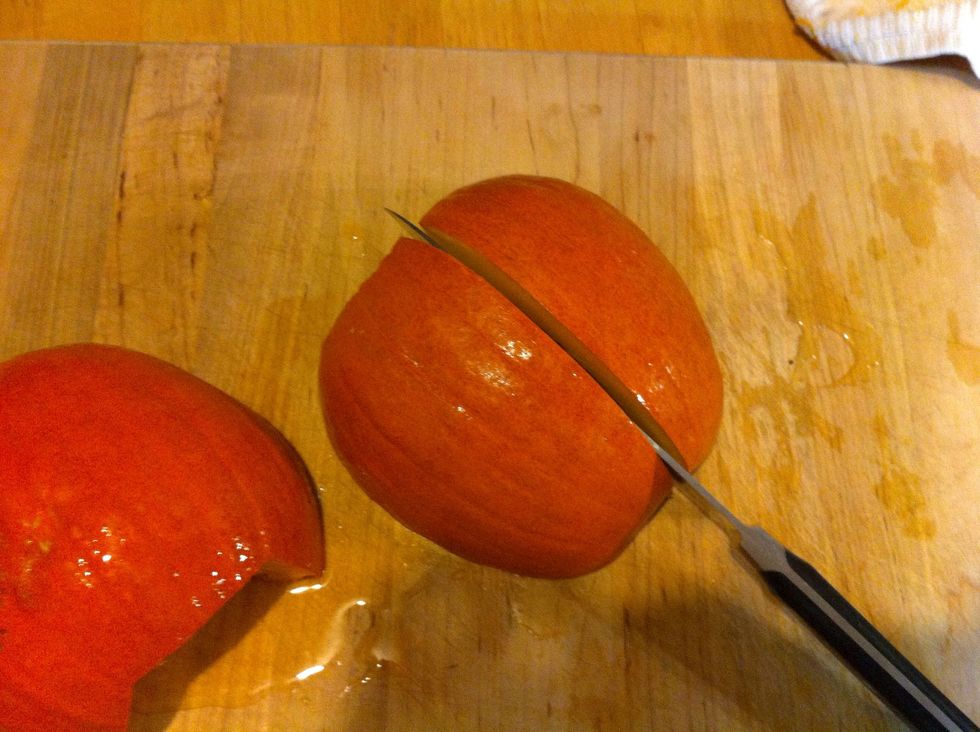 Slice that into quarters.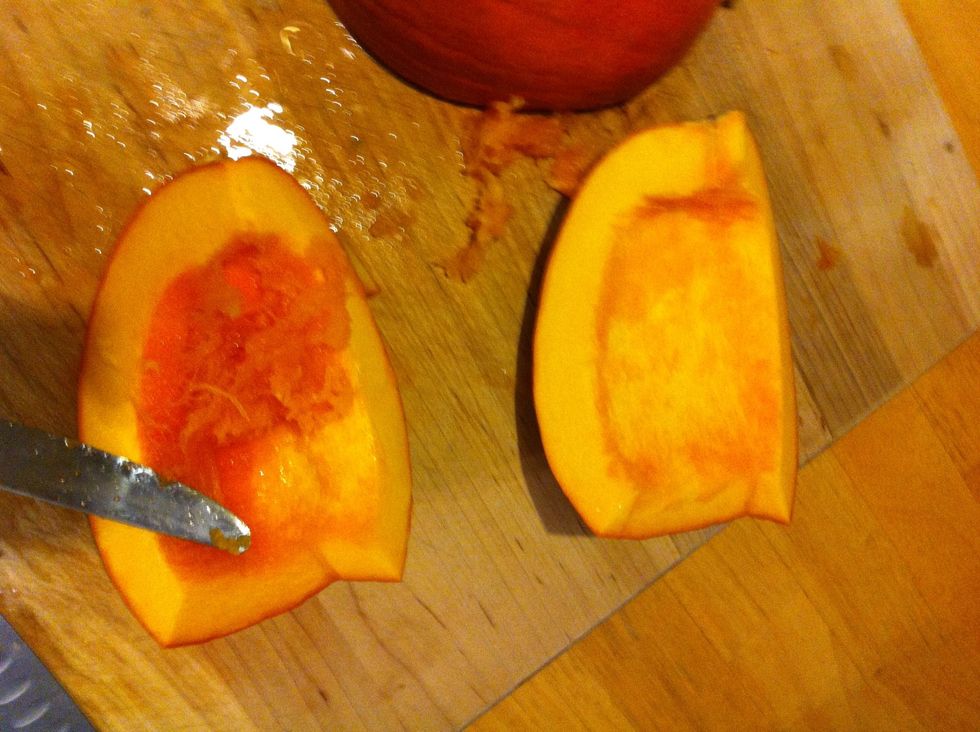 Scrape off the stringy part.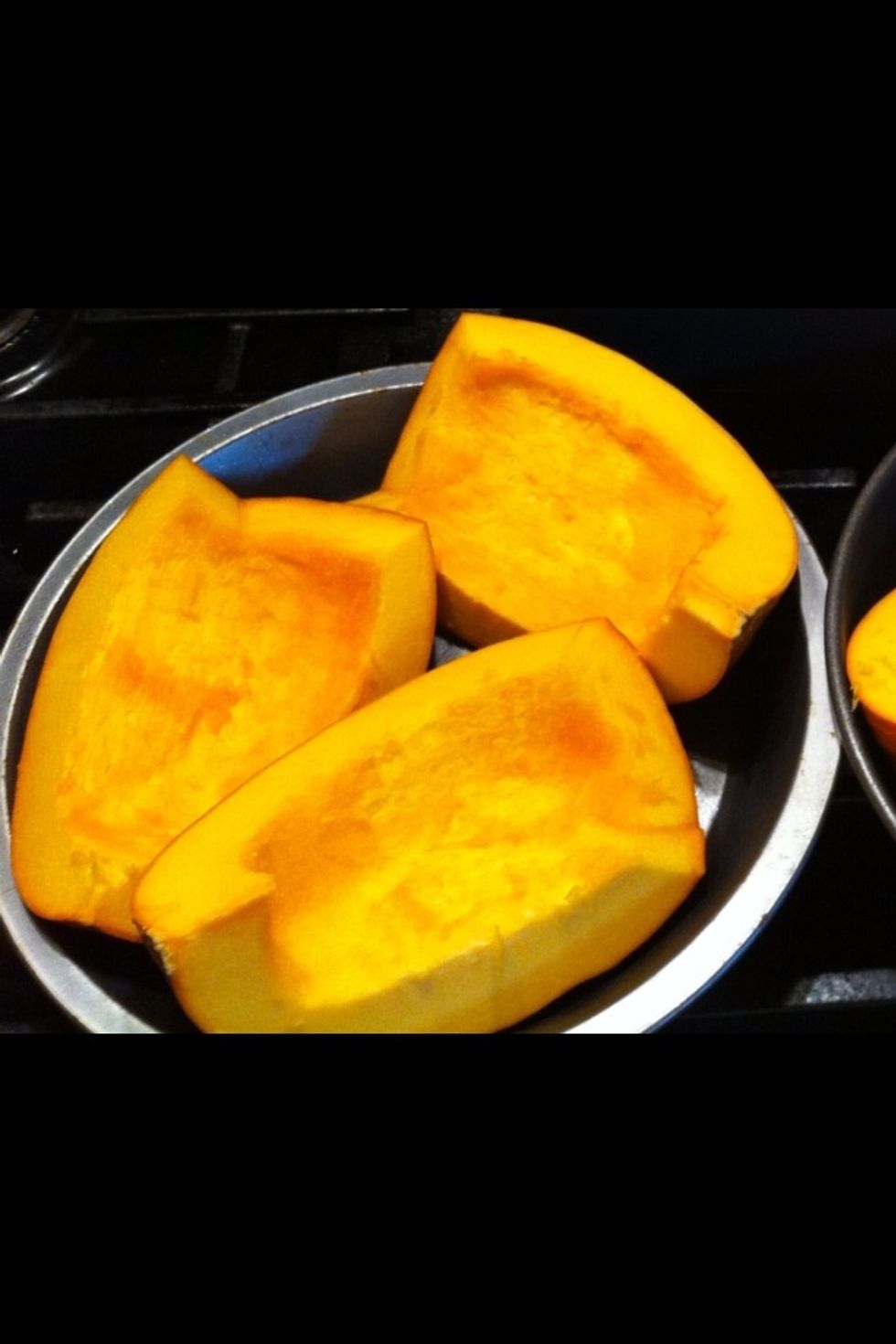 Place in pan of choice.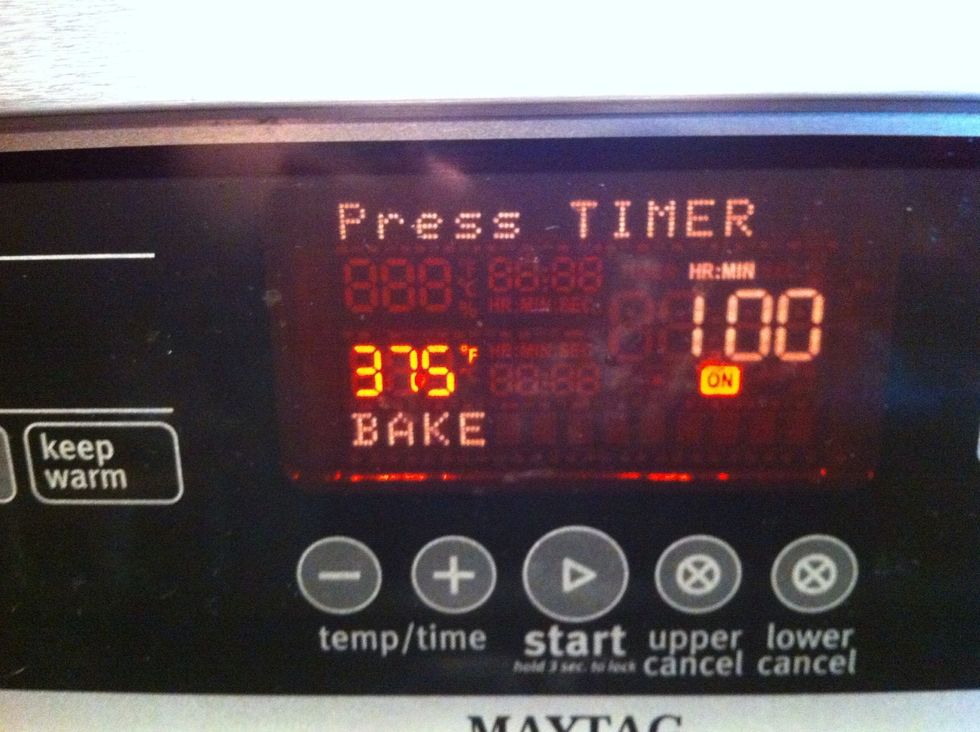 Place in Preheated oven at 375 degrees for 1 hour. Checking for doneness depending on sizes of slices.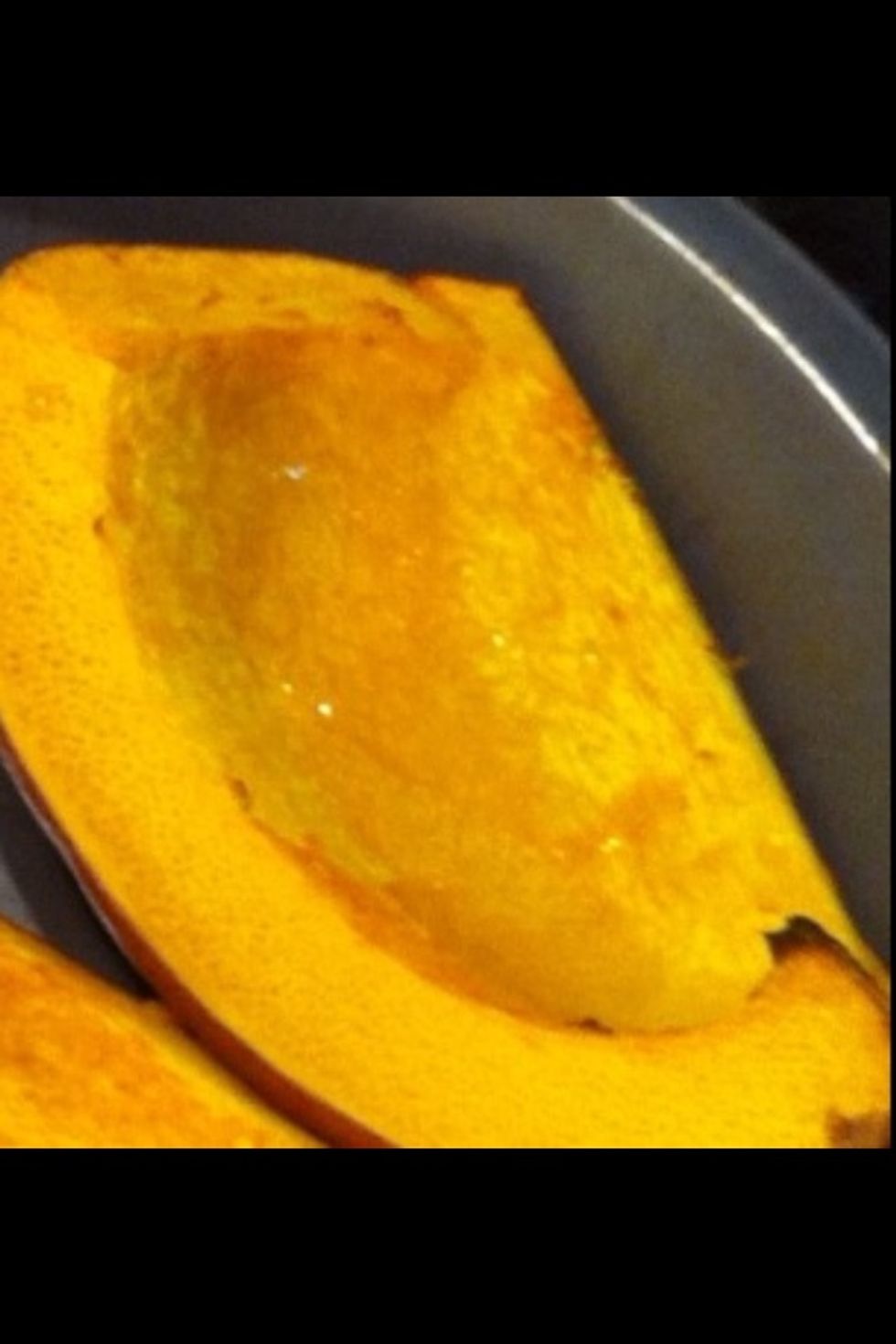 The "meat" of the pumpkin slice is completely soft.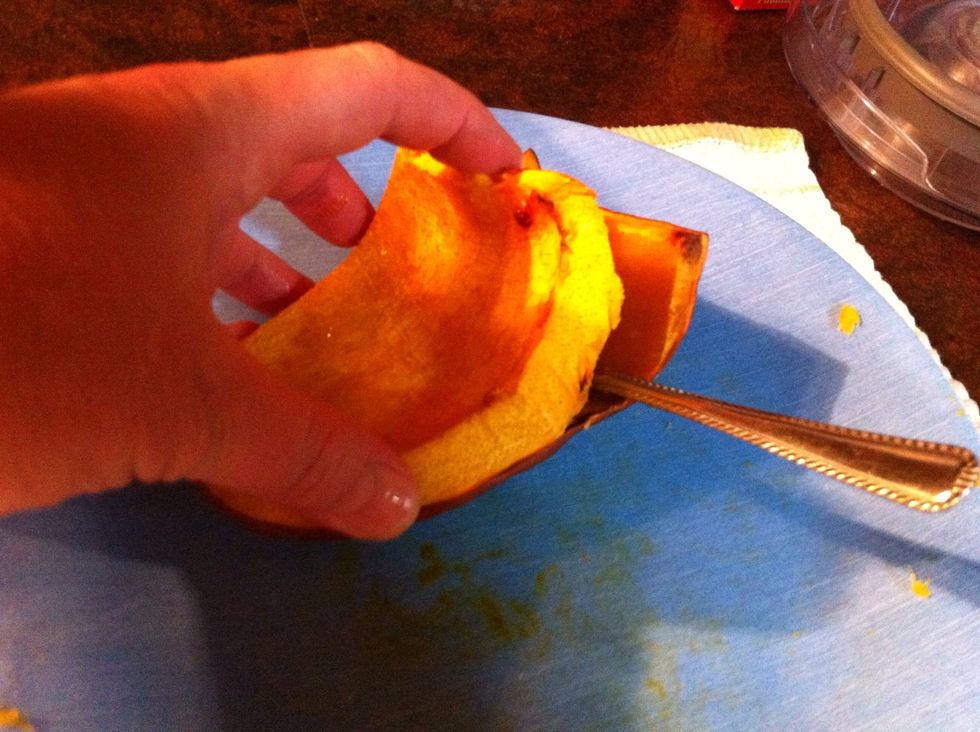 Use utensil of choice to separate from skin. Should remove very easily or back in the oven!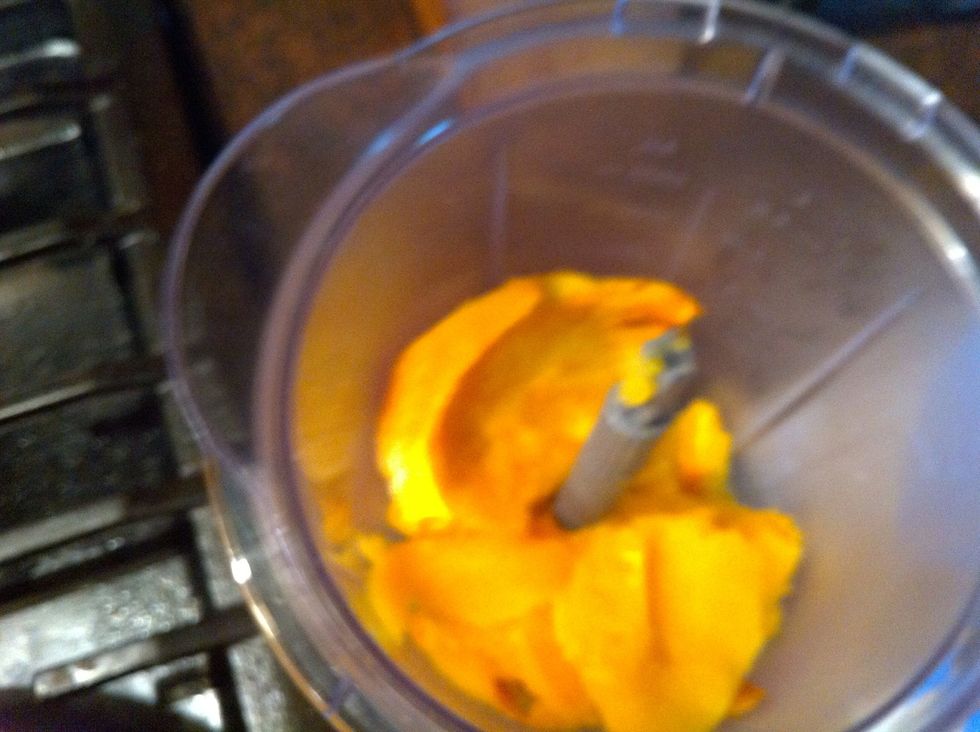 Place in blender or processor.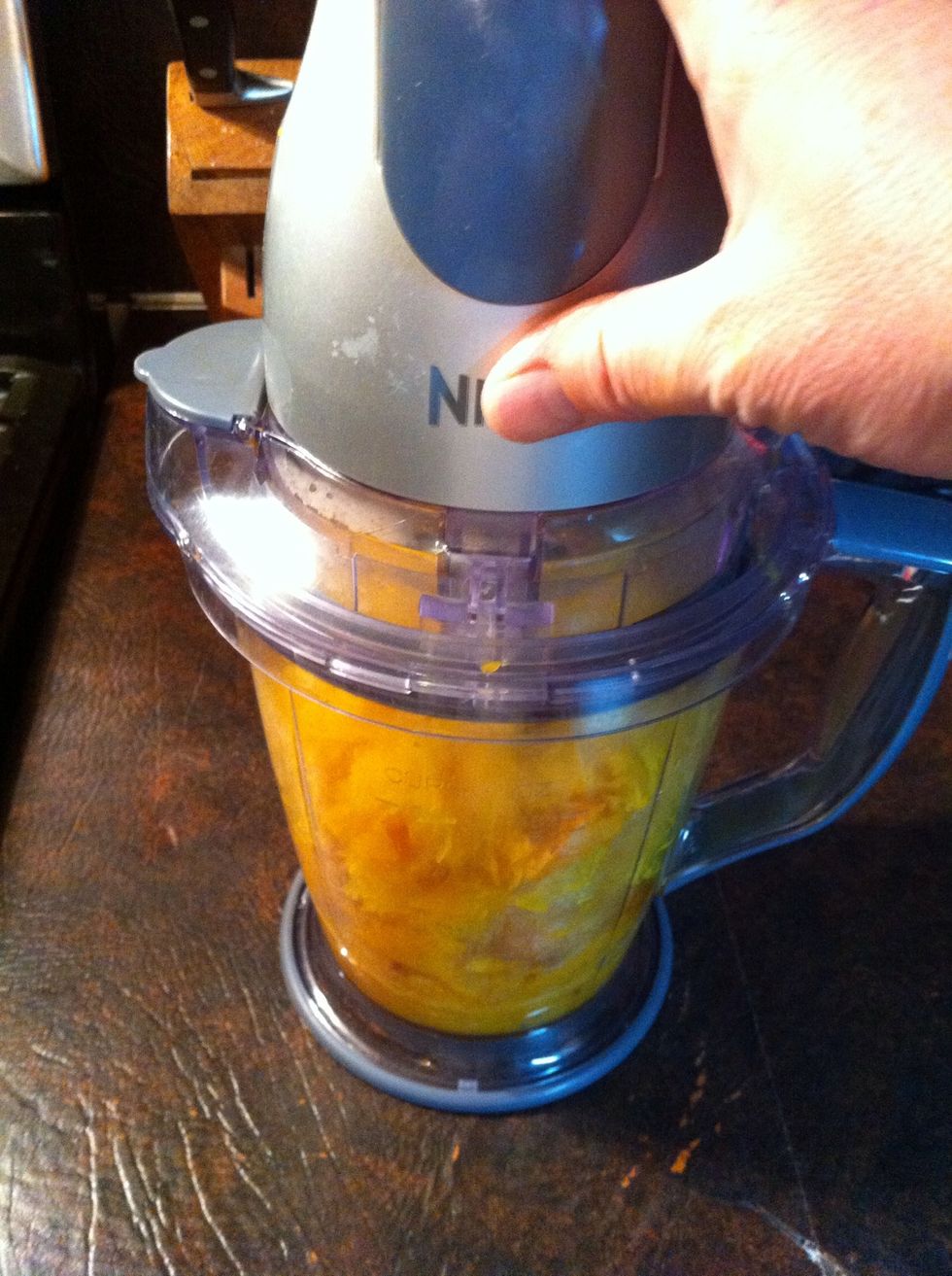 Pulse till pureed.
Looks good. 😀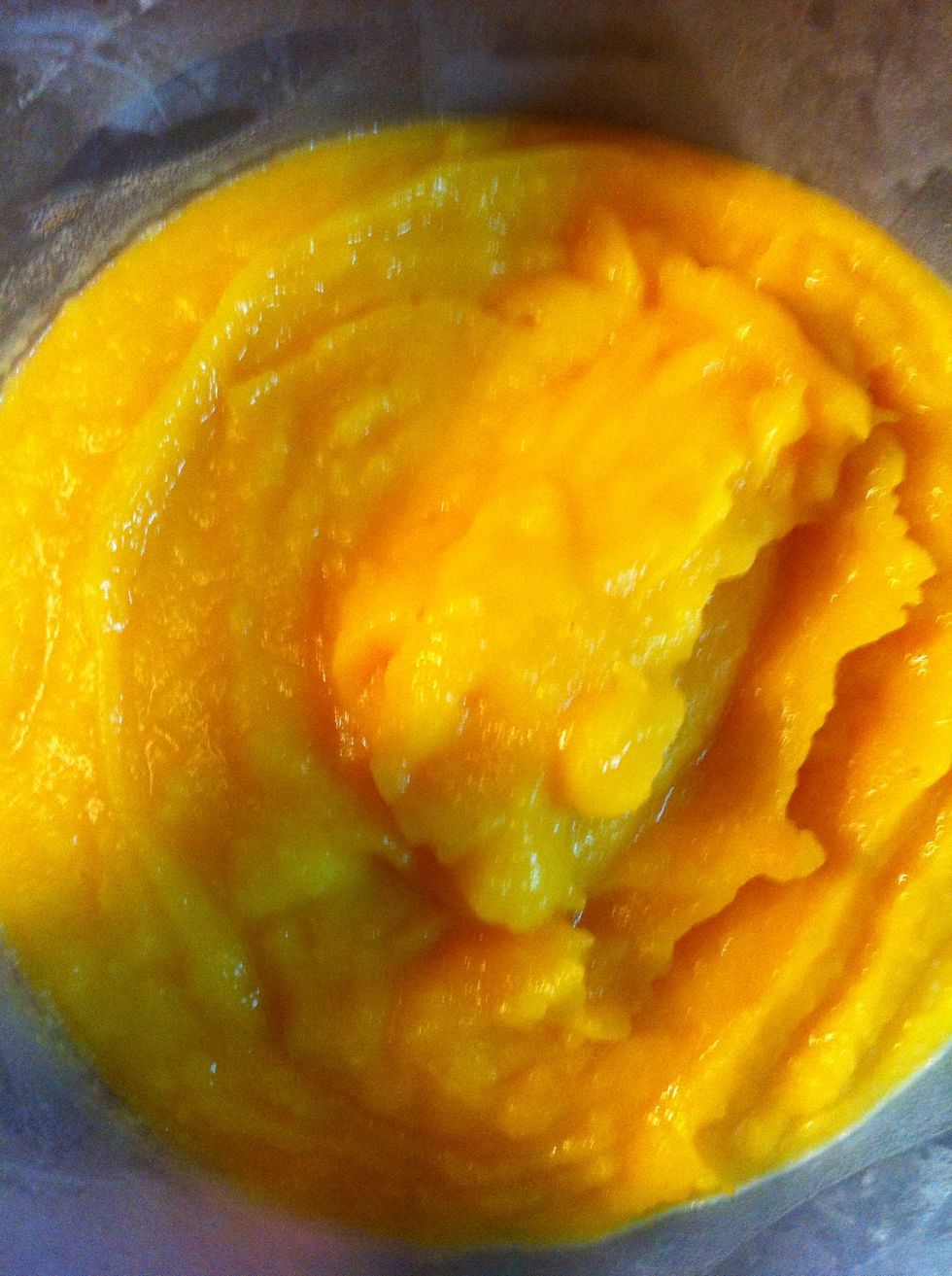 Place in freezer container of choice or use immediately. Enjoy!
Lucy Hudnall
If you can't explain it to a 6 year old, you don't understand it yourself. -Albert Einstein