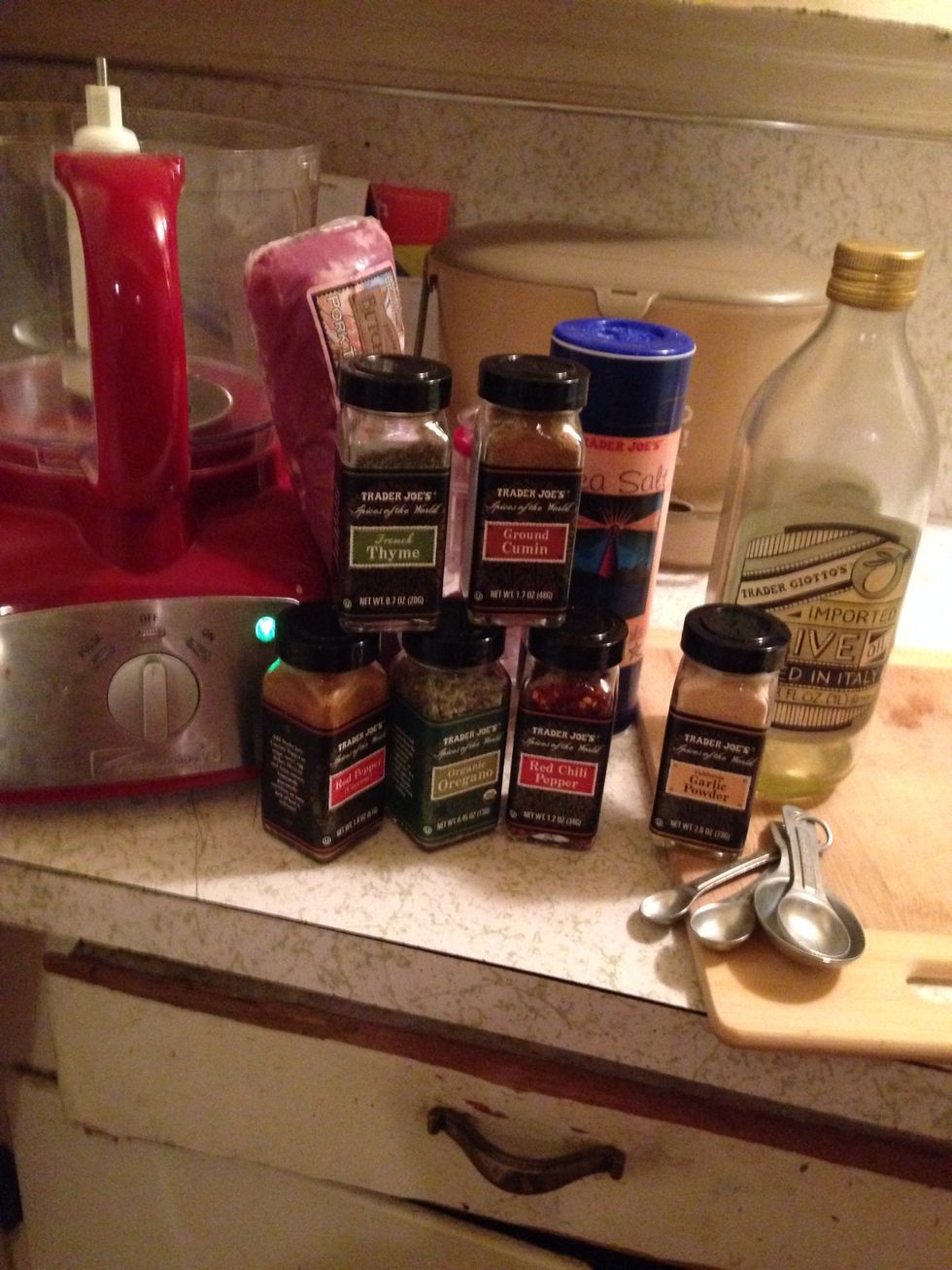 You need a food processor, pork or a good cut of meat (even chicken works), salt and olive oil. Everything else is up to you.
Cut your meat choice into large chunks.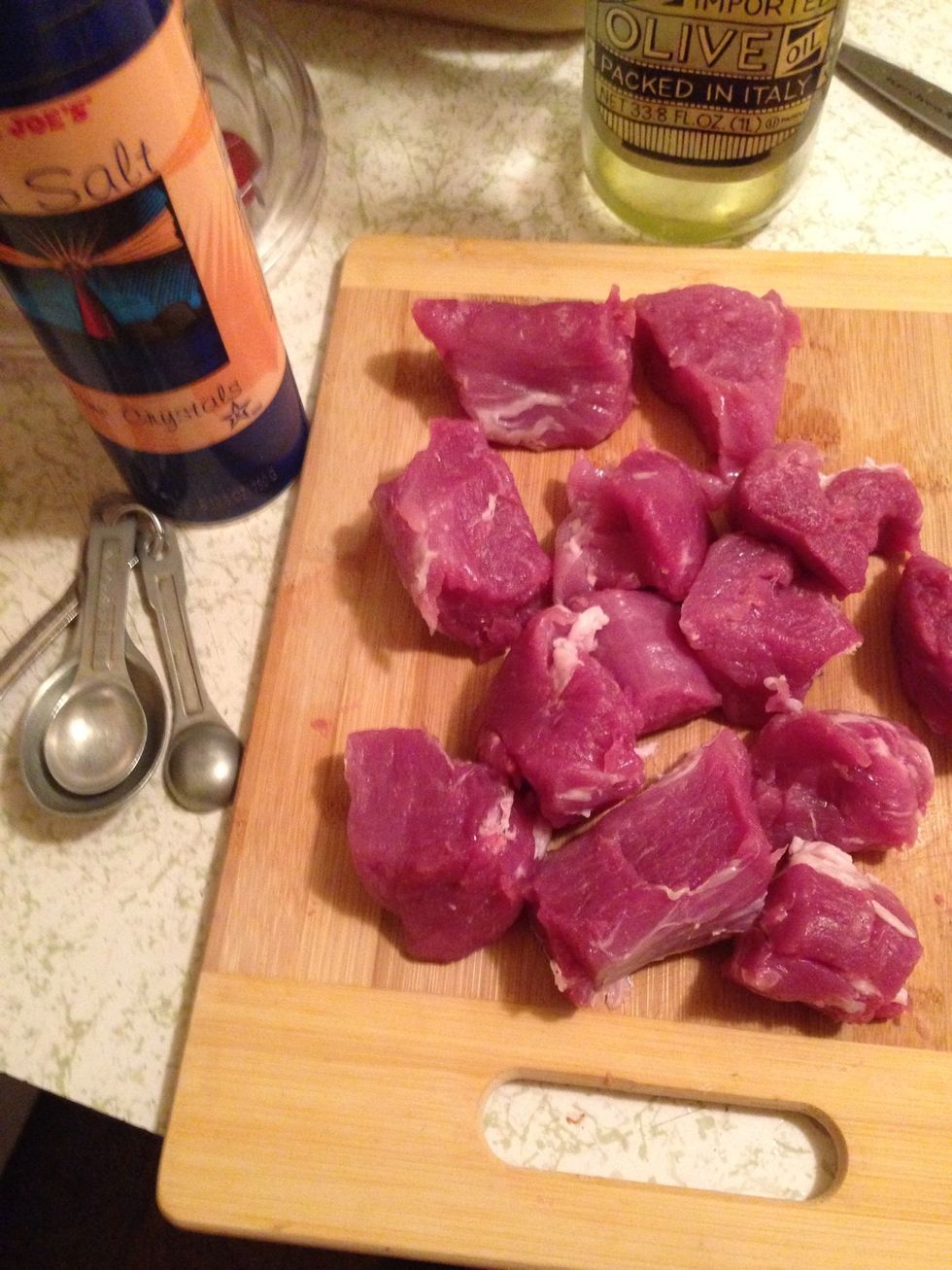 I chose a nice pork loin.
Add pork chunks to a food processor.
Add some olive oil and the tbsp of salt to the processor with the pork.
Add any seasonings you like. I'm going for a spicy Italian sausage so I have suggested those ingredient at the beginning. If a breakfast sausage is your thing then add sage and dill instead.
Now hit go on that processor.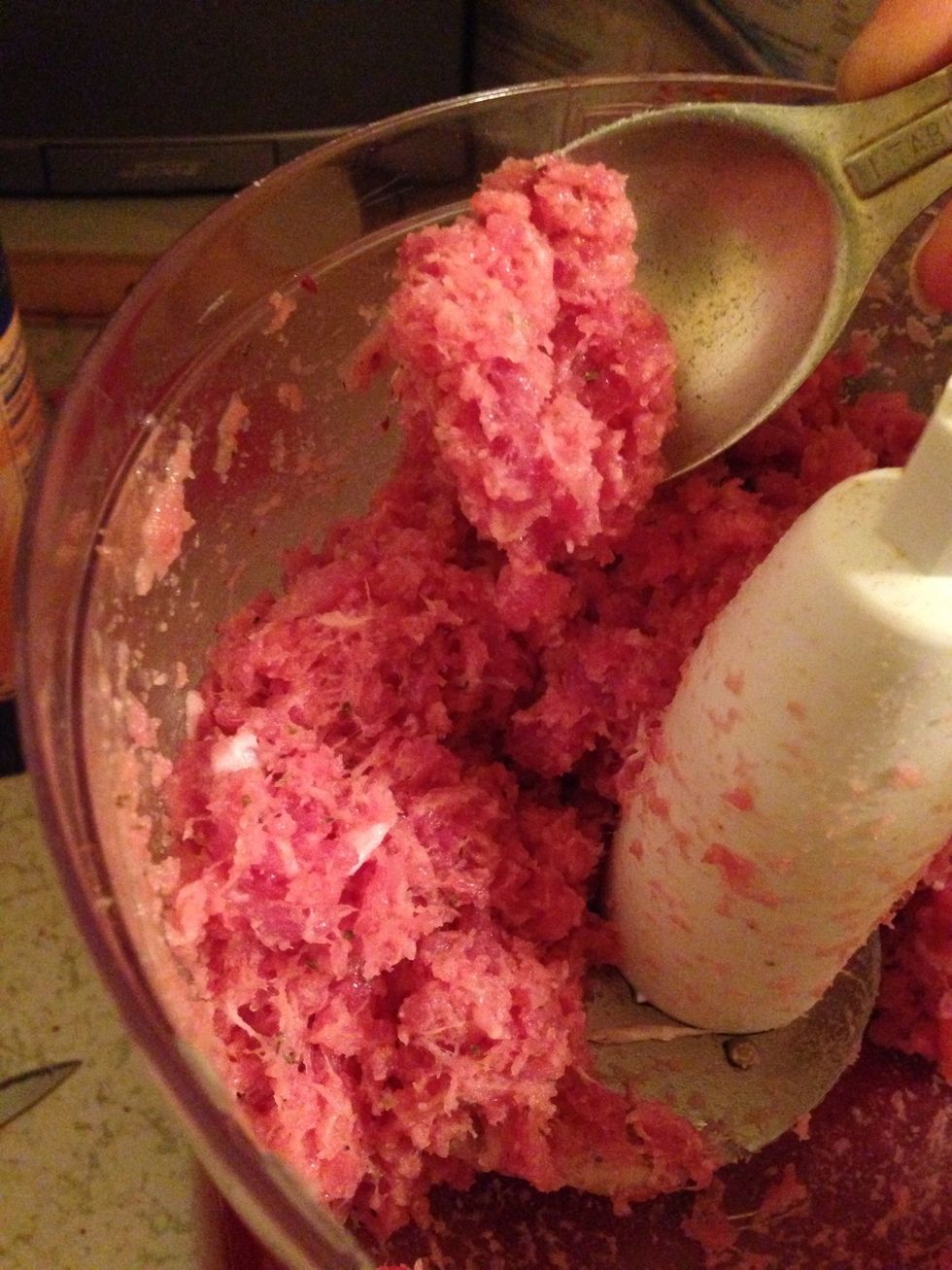 Looks pretty nice right?
I like to add a small bit to a skillet. I can try it before I remove it from the processor bowl. If it needs anything, I can still add to it if necessary.
My sausage turned out good. I tasted it and I like it. If you feel like 1 tablespoon is too much salt when you read this recipe leave some out you can always add after step.
Now you'll always know what spices are in your sausage. No sugar, no preservatives and seasoned how you like it. Be brave. Experiment. You'll love it!
1.0lb Pork loin
1.0Tbsp Salt
2.0tsp Oregano
2.0tsp Thyme
Cumin
Olive oil
Garlic powder
Red chili flakes