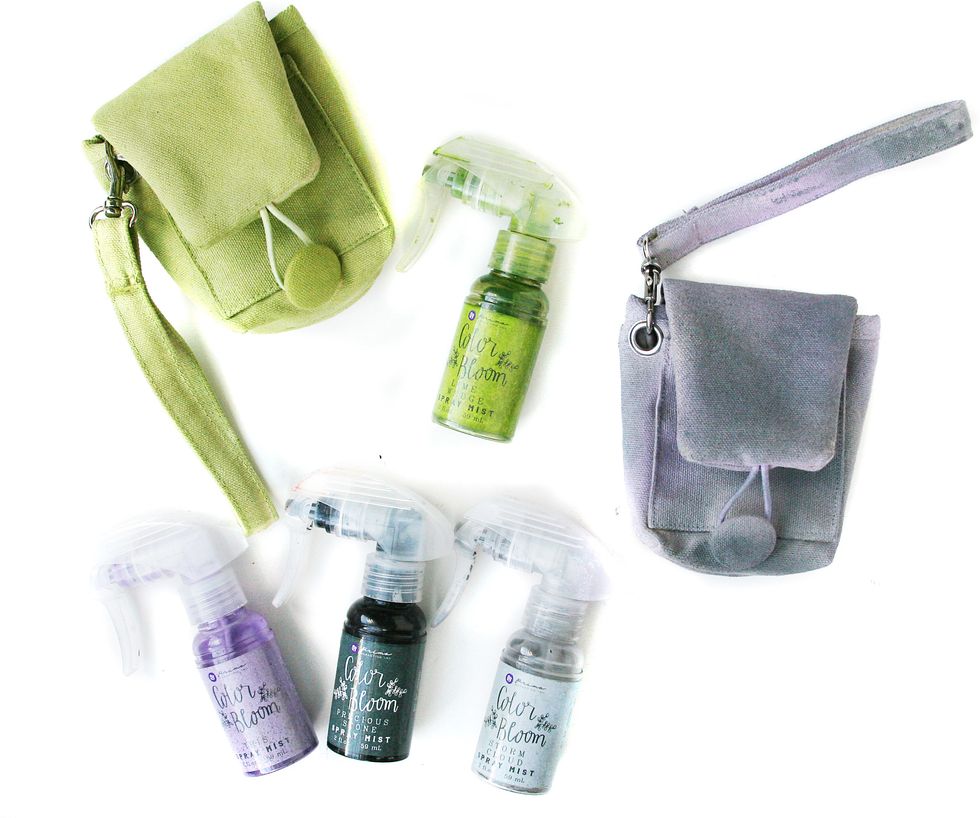 Spray canvas bags with Prima Color Bloom sprays! Make sure to lift up the flap and spray all areas. The top bag is with Lime Wedge. The right bag is a mix of three colors, as shown.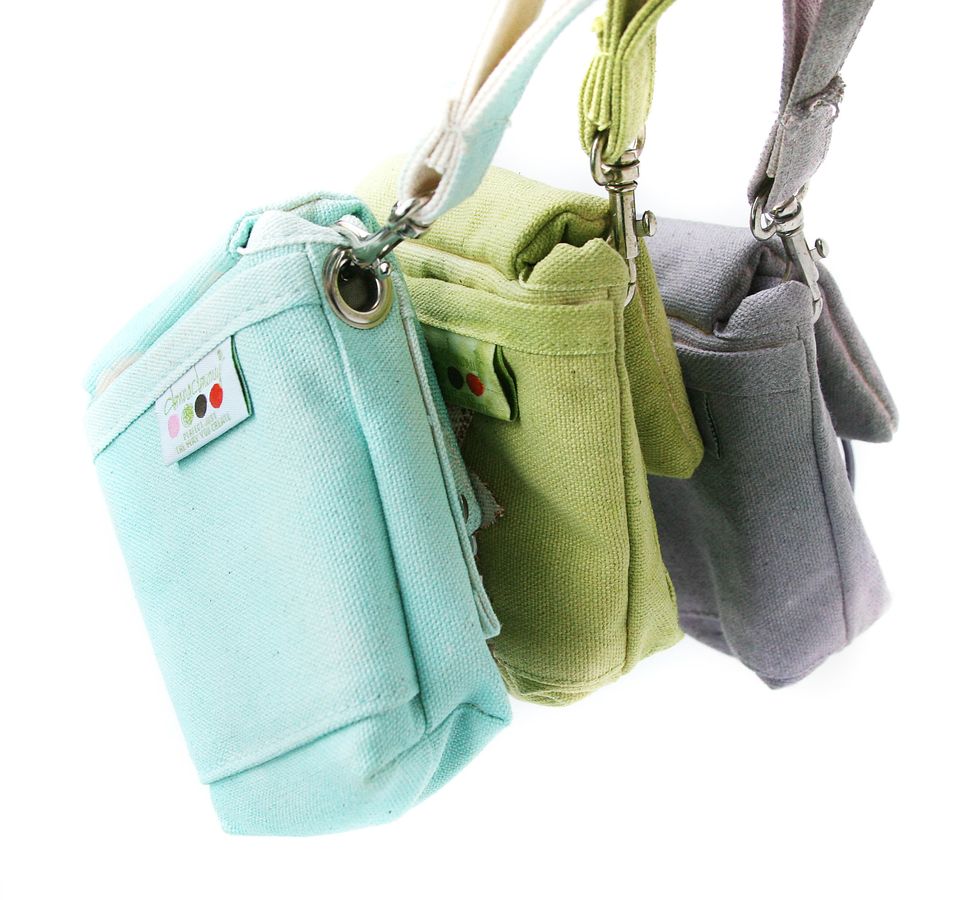 Dry thoroughly. Now it is time to decorate them!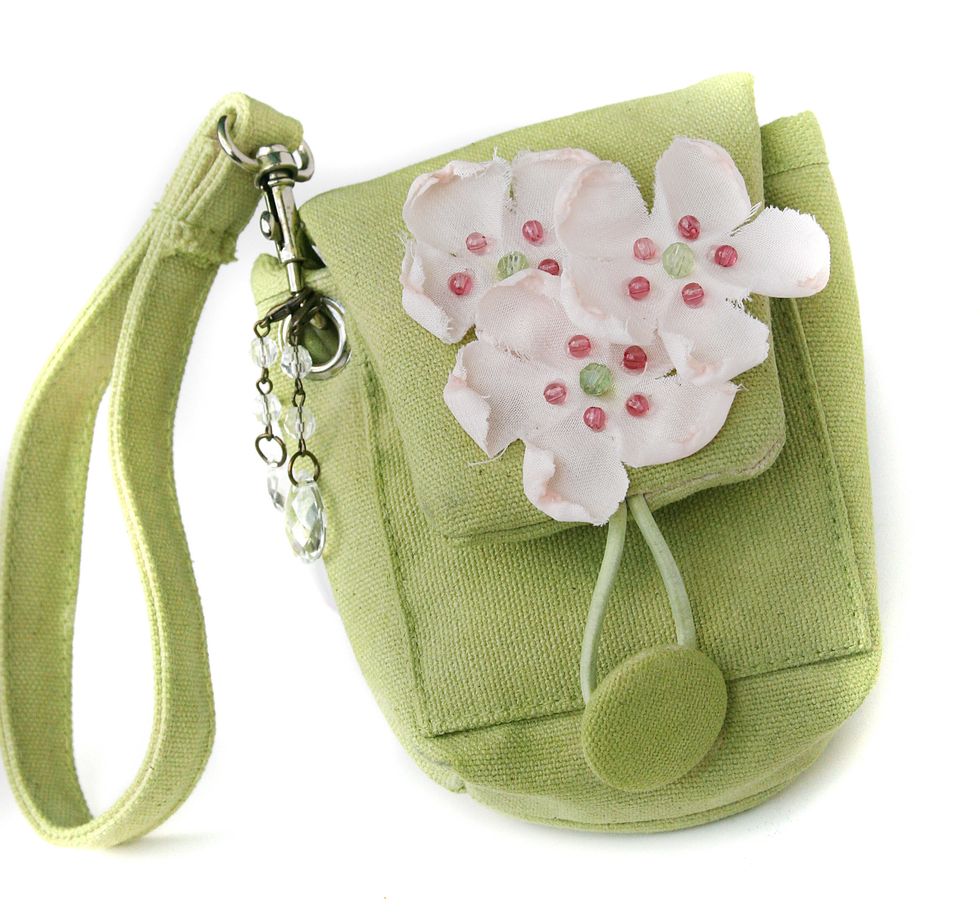 Clip two chandelier drops to the metal ring. Then glue three fabric flowers on the top flap with a fabric adhesive (like Fabri-Tac.)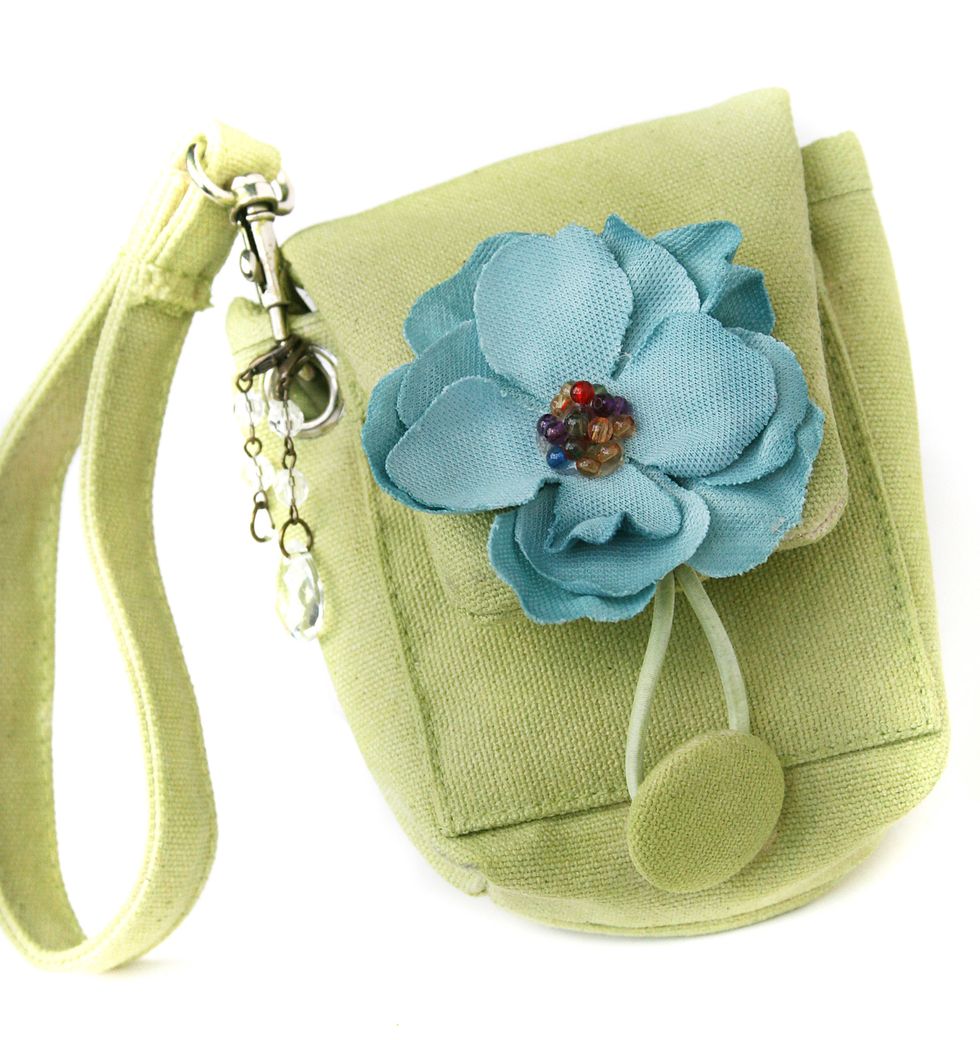 Or try one large flower on the flap instead!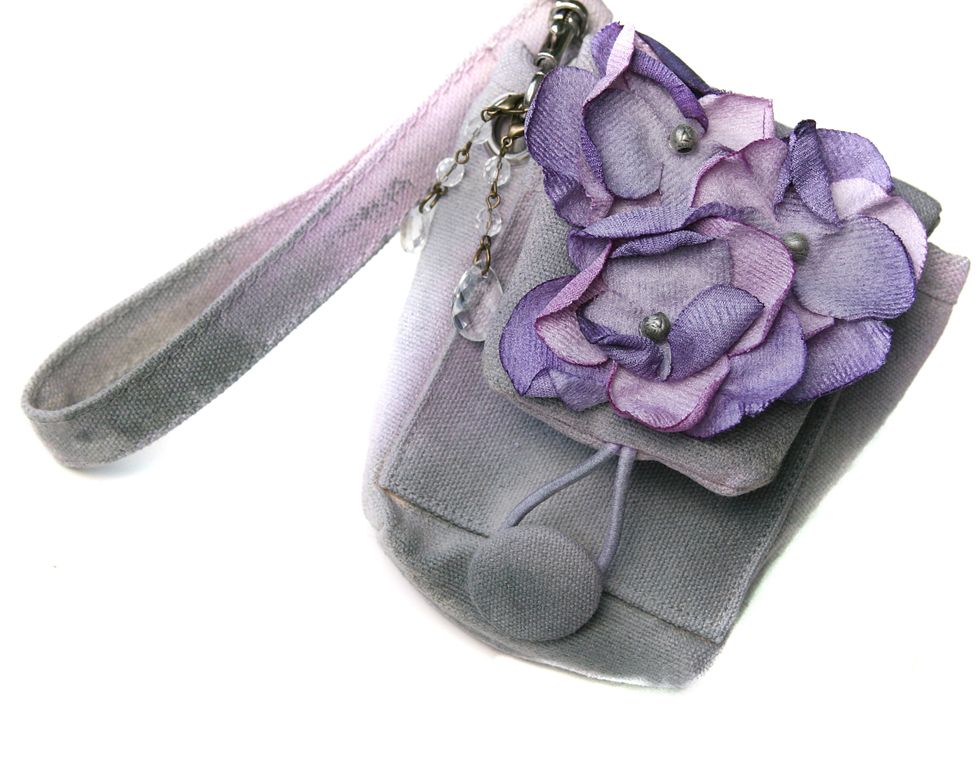 For this bag just clip two chandelier drops on, then adhere three purple flowers as shown.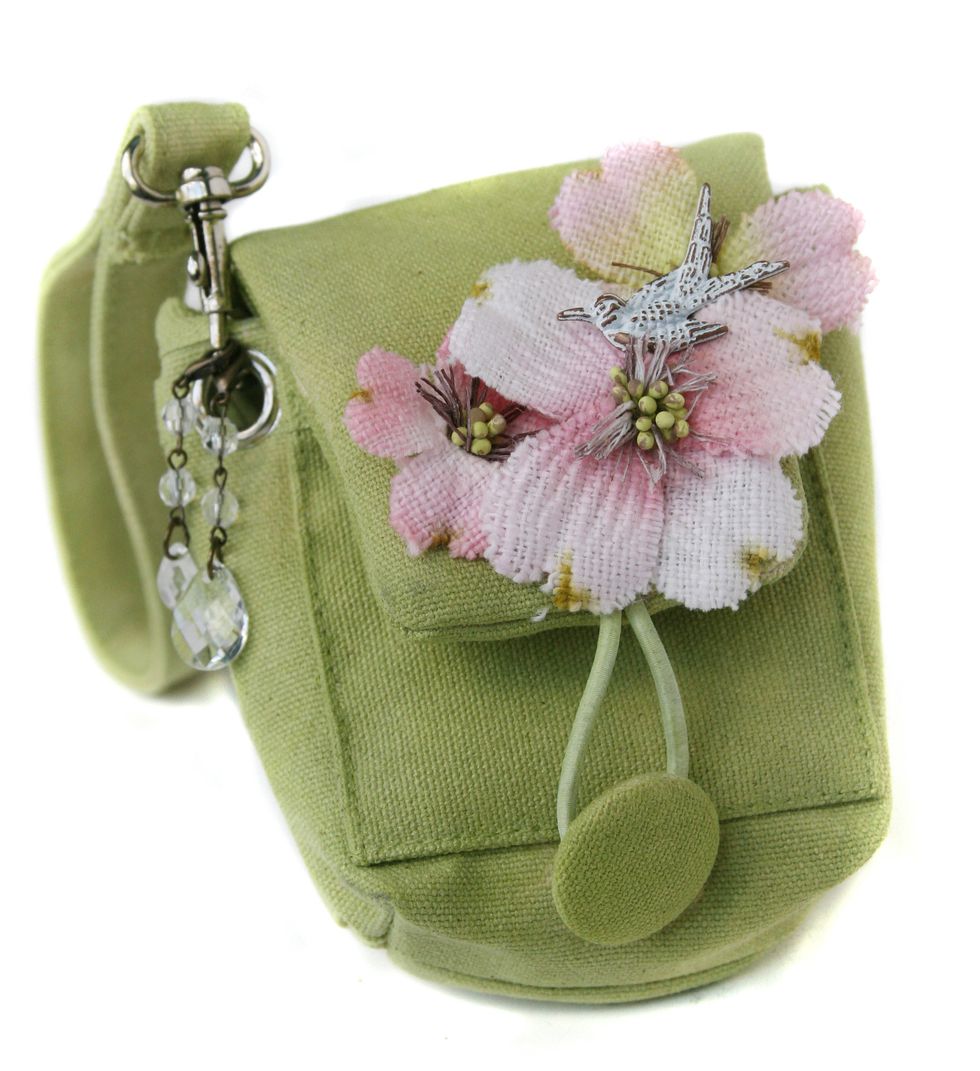 Play around with different Prima flowers and embellishments to achieve YOUR style! These bags are so fun to make. Use for mini purses, camera bag, party favors, bridesmaid gifts, etc!
920562 Small Prima Camera Bag
539566 Calcutta - Dogwood Flowers
921323 Elle Flowers - Purple
921354 Elle Flowers - Green
921309 Elle Chiffon Flowers - Cream
584917 Metal Birds
573850 Color Bloom Spray-Lime Wedge
573768 Color Bloom Spray -Storm Cloud
573744 Color Bloom Spray-Iris
573812 Color Bloom Spray-Precious Stone
583576 Metal Embellies: Chandelier Drops
Fabric Glue
Prima Marketing
Prima Marketing, Inc. is an established leader in flower embellishments in the scrapbooking and crafting industries!