A DIY version of a designer necklace!
9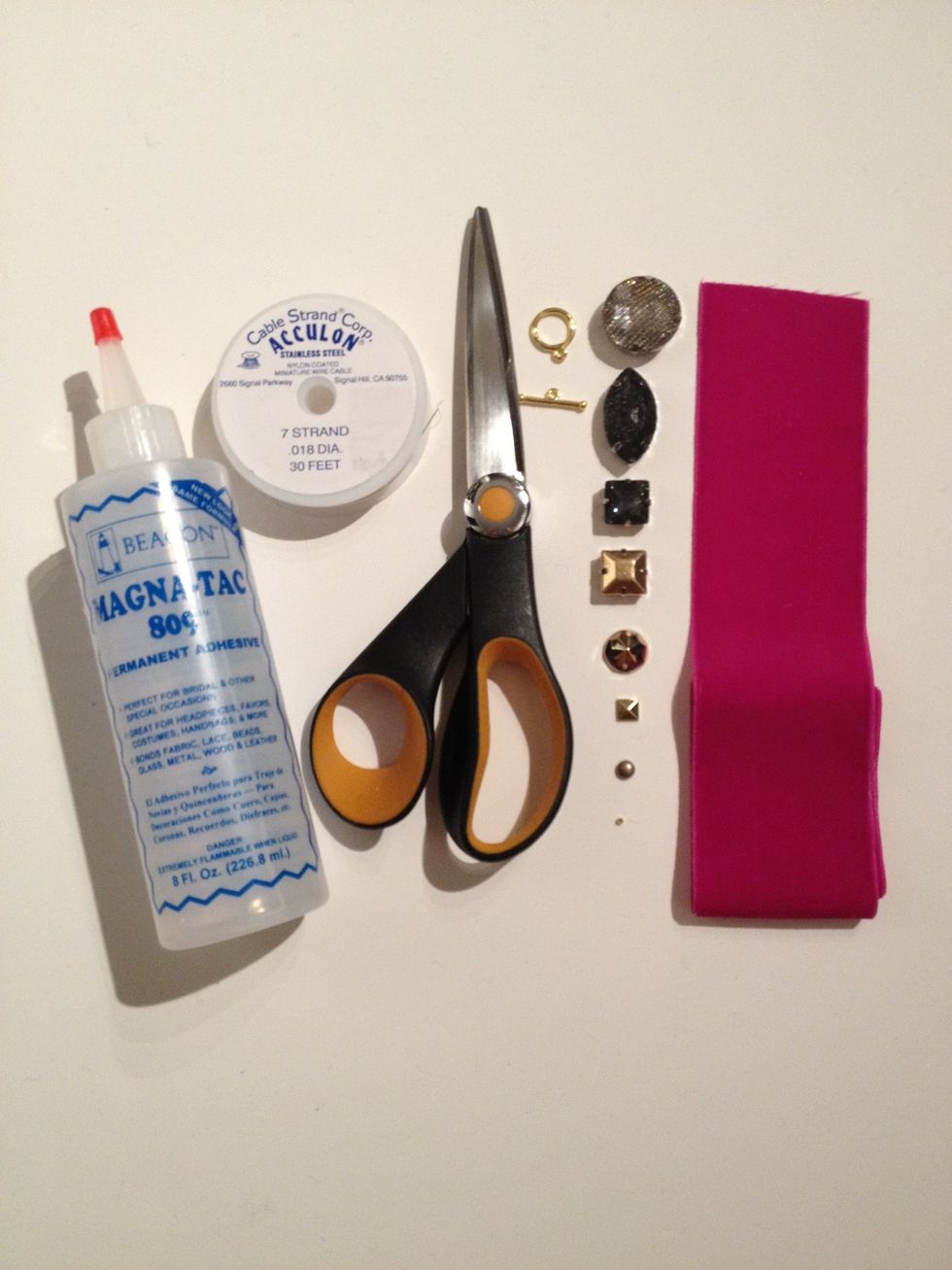 Supplies - You also need a pair of needle nose pliers (which you can find in most any tool kit!)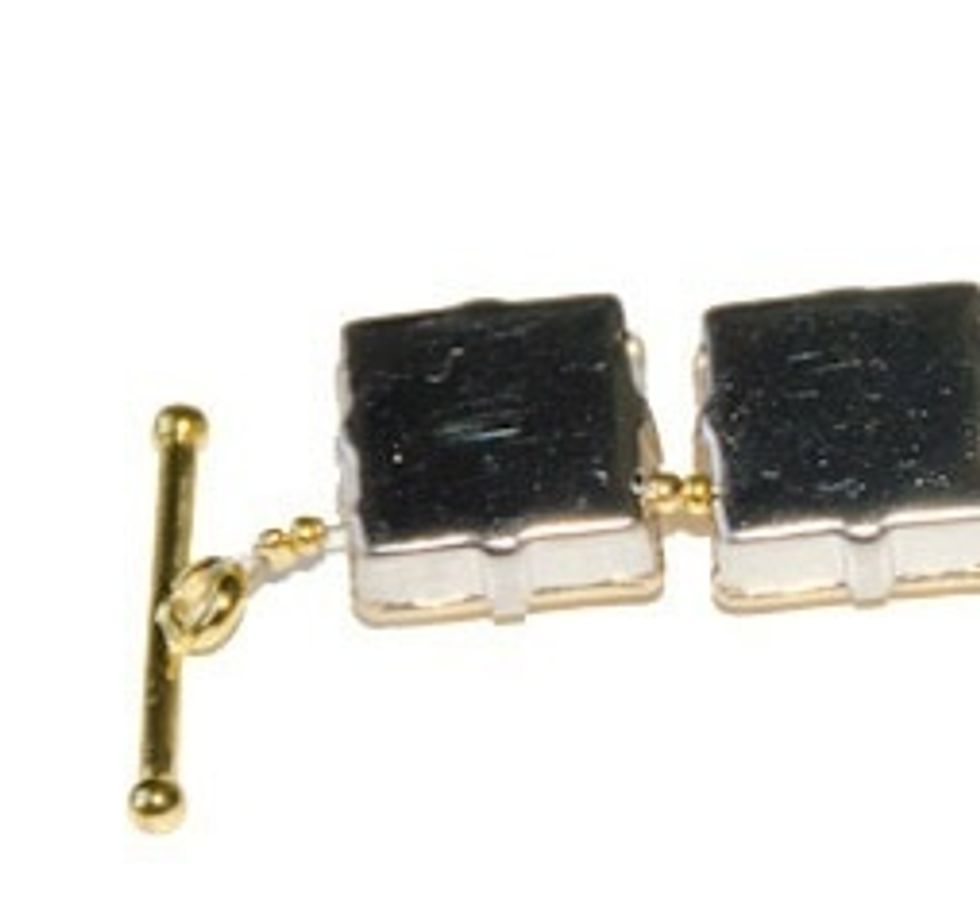 Attach one end of your clasp to your wire and add a crimp bead. Secure in place and begin stringing on your square rhinestone beads.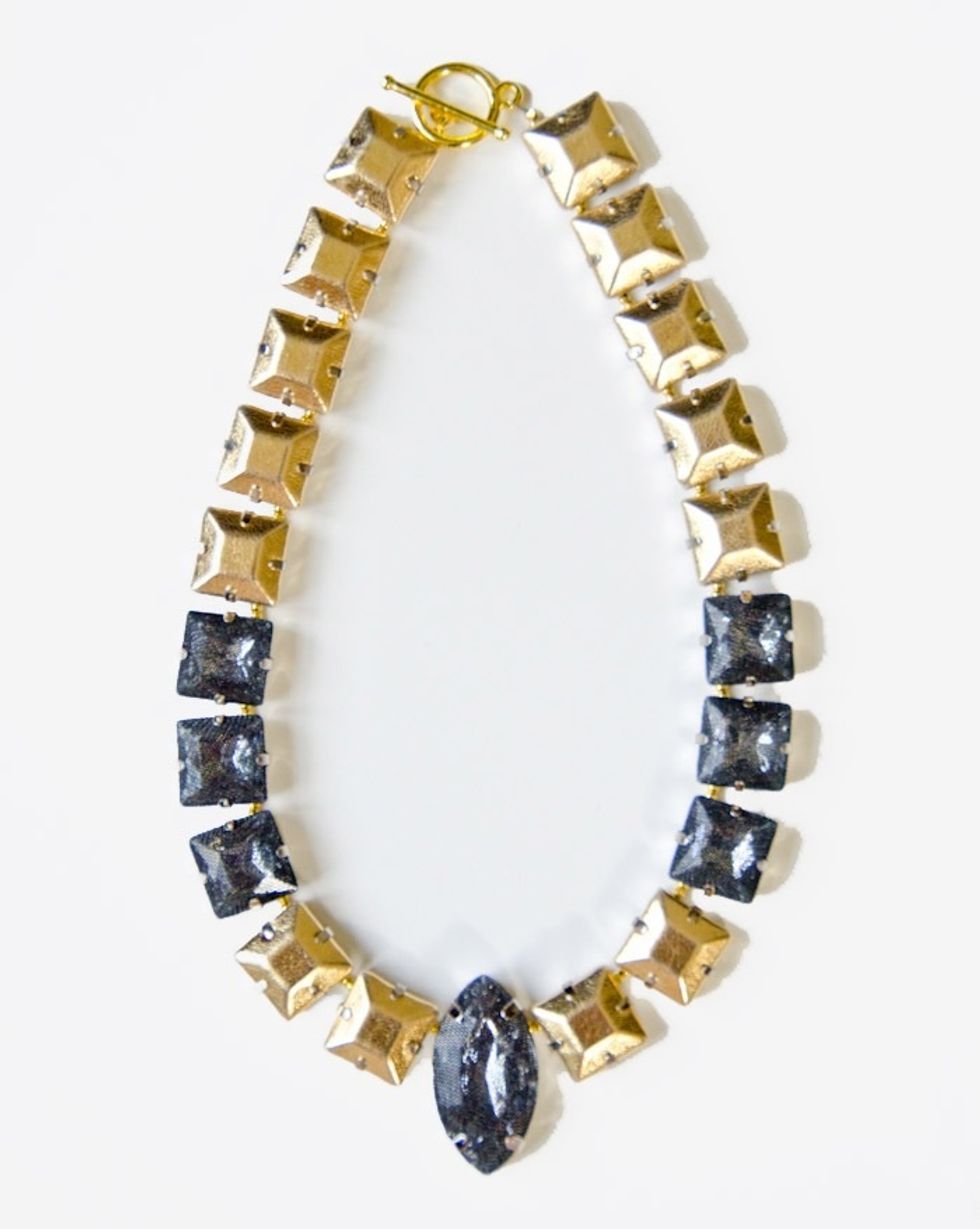 Continue adding your square rhinestones beads until you reach the center then add the oblong black bead. This will serve as your anchor, then continue out the other side repeating the pattern.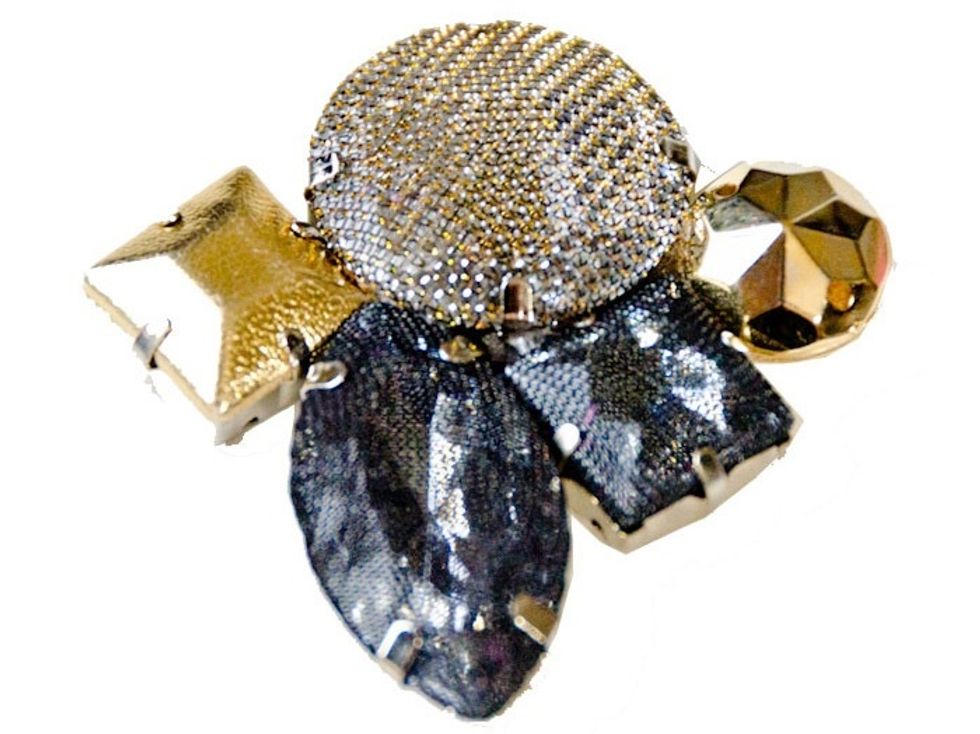 Make your pendant. I chose to glue the beads together using adhesive glue, however you can also glue on a bit of felt backing for a more finished look. Set aside and let fully dry.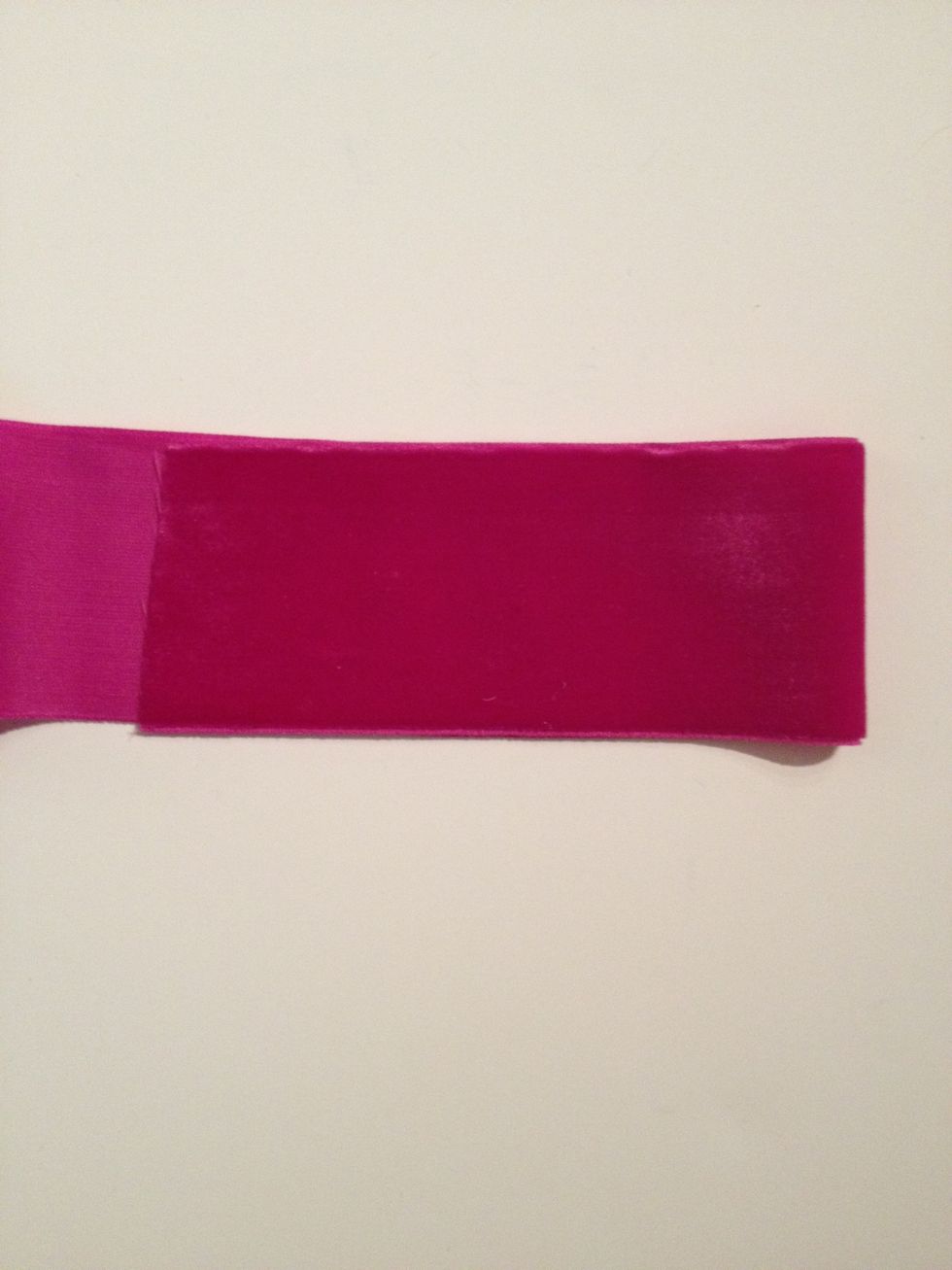 Put a thin layer of glue on one side of the ribbon and fold over. This will provide strength for the ribbon to attach to the end caps. The ribbon should measure approx 5" long now.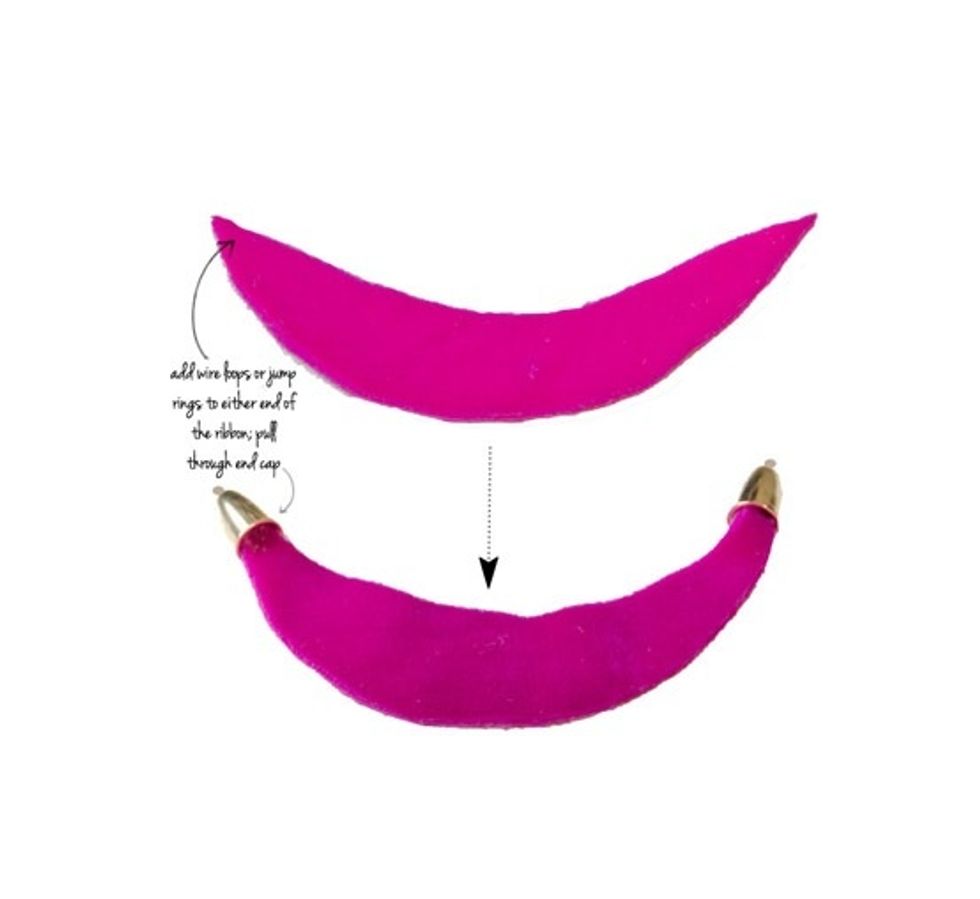 Cut your ribbon in the shape of a crescent moon. Once you have both crescents cut and measured against your necklace, affix a piece of wire looped and knotted to either end. Pull through the end cap.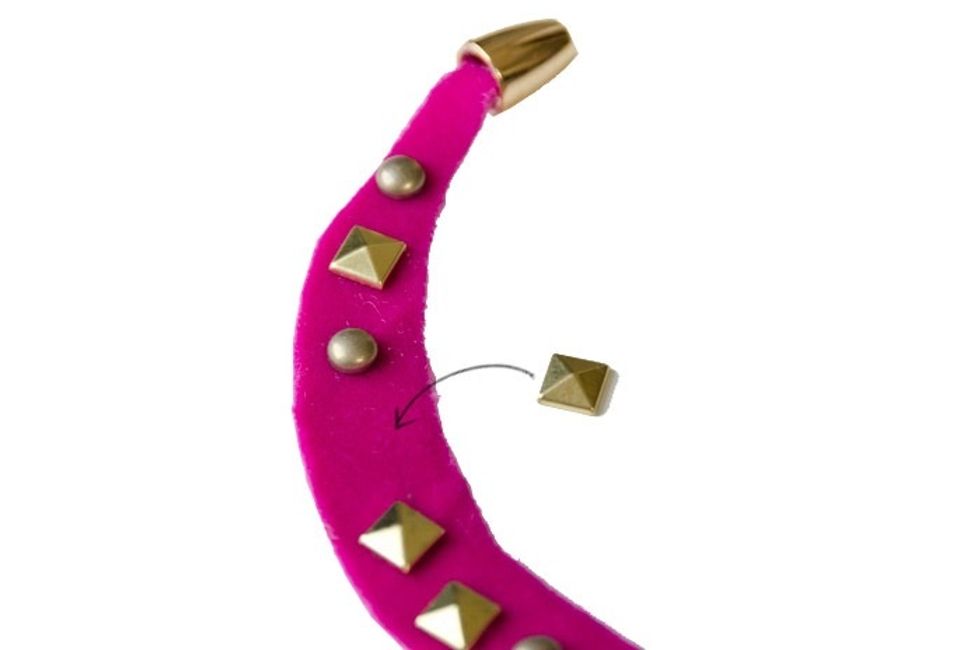 Attach your flat back studs into each crescent moon as illustrated above with a dab of adhesive glue.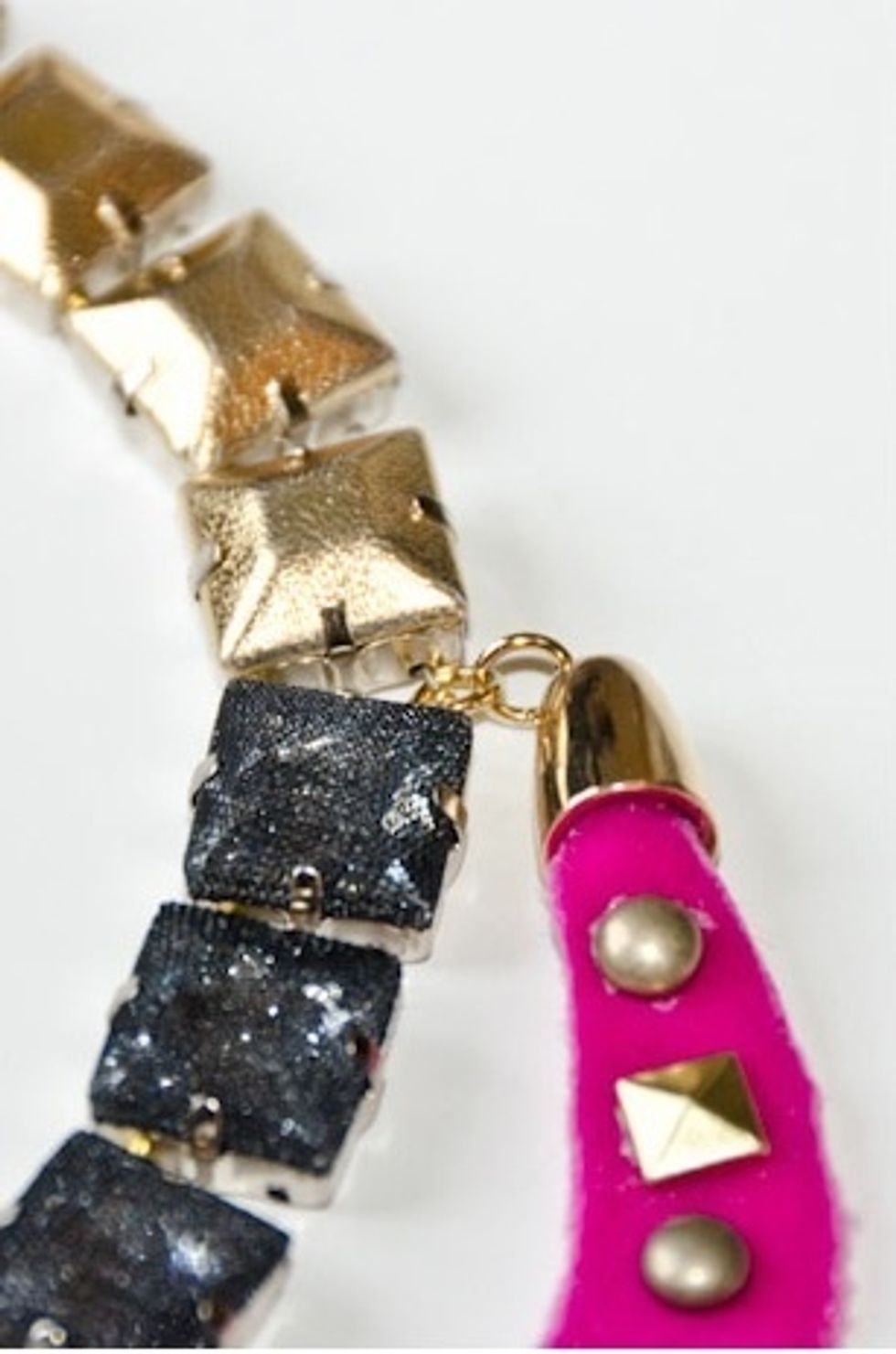 Attach both crescents to your necklace using a bit of wire or jump rings. You'll attach the top of the crescent between the gold and black beads and the base should attach to the center stone.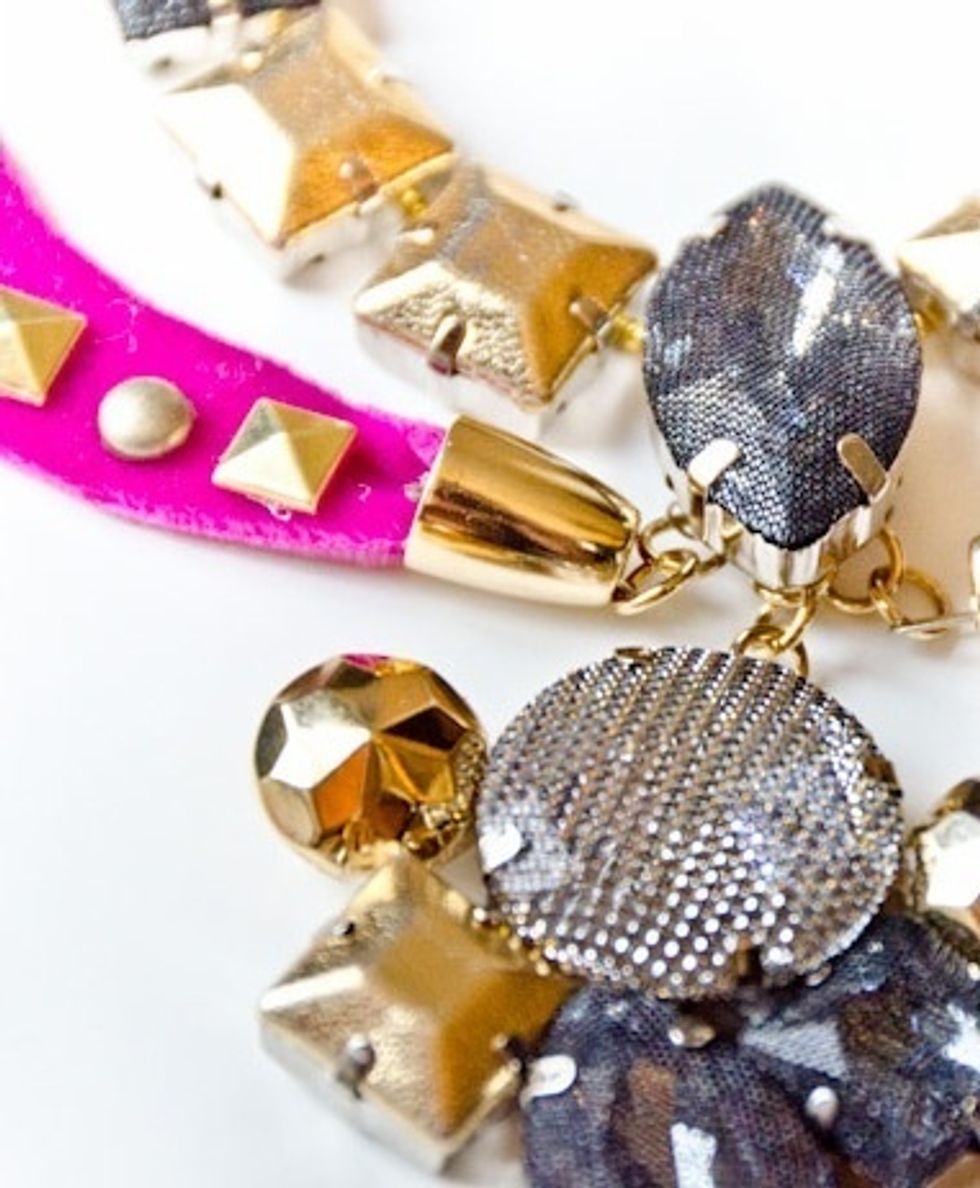 Here you see how the base of the crescent attaches to the center stone. Once you've attached both crescents, attach the pendant to the center stone.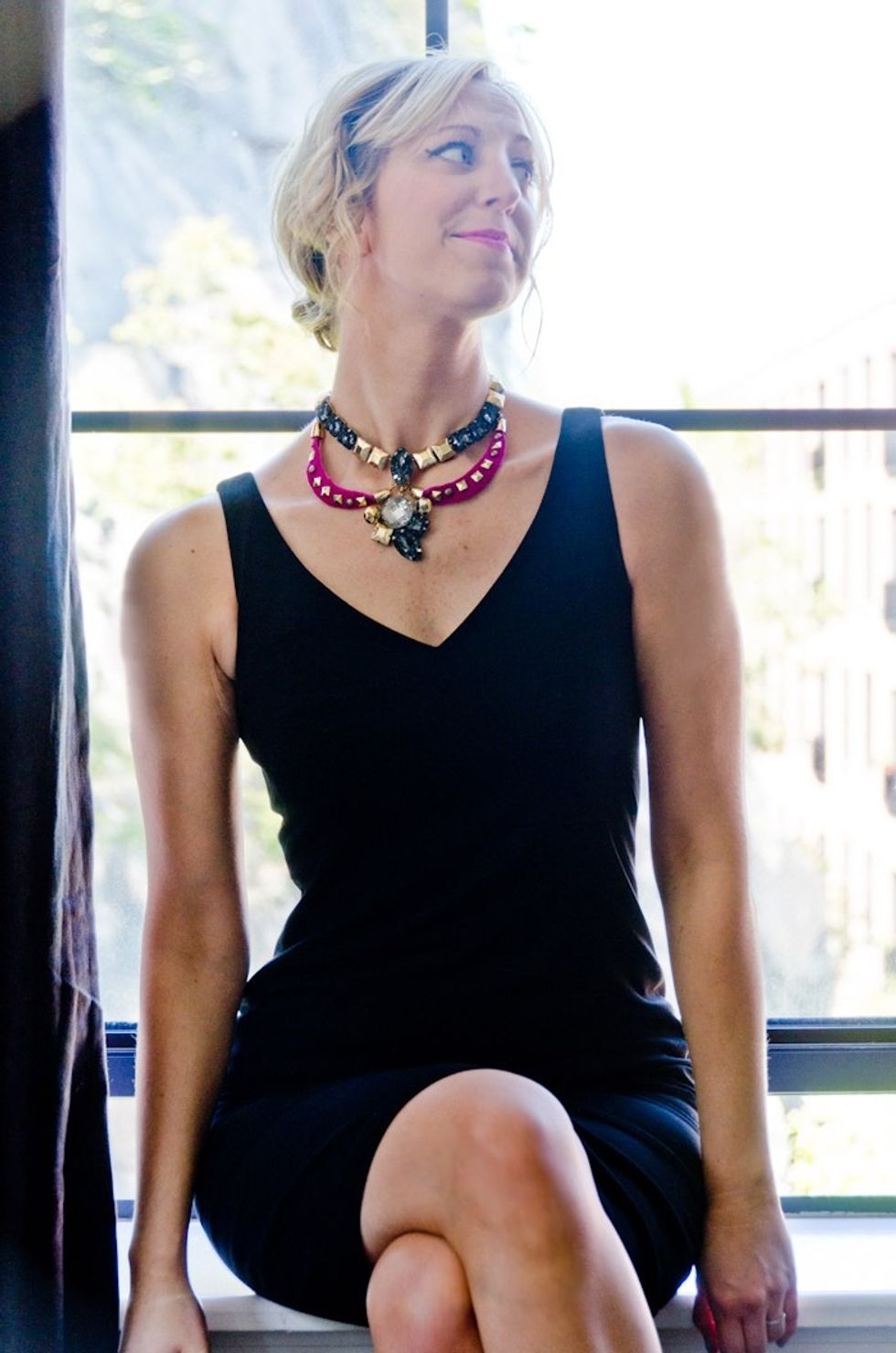 And you're done! Wear and enjoy your savings!
Scissors
Permanent Adhesive Glue
Tiger Tail jewelry wire
Thick ribbon or fabric
1.0 Clasp
1.0 Large oval/circle rhinestone
2.0 Oblong large rhinestones
7.0 Black rhinestone with setting
15.0 Gold rhinestones with setting
4.0 Gold circle beads
10.0 Flat back square studs
6.0 Flat back circle studs
50.0 Crimp beads
20.0 Jump rings
4.0 Cord end caps
Christine White
Editor of courtandhudson.com. PR gal. Fashion lover. Advice giver. DIY extraordinaire. Design enthusiast. What? I have hobbies.