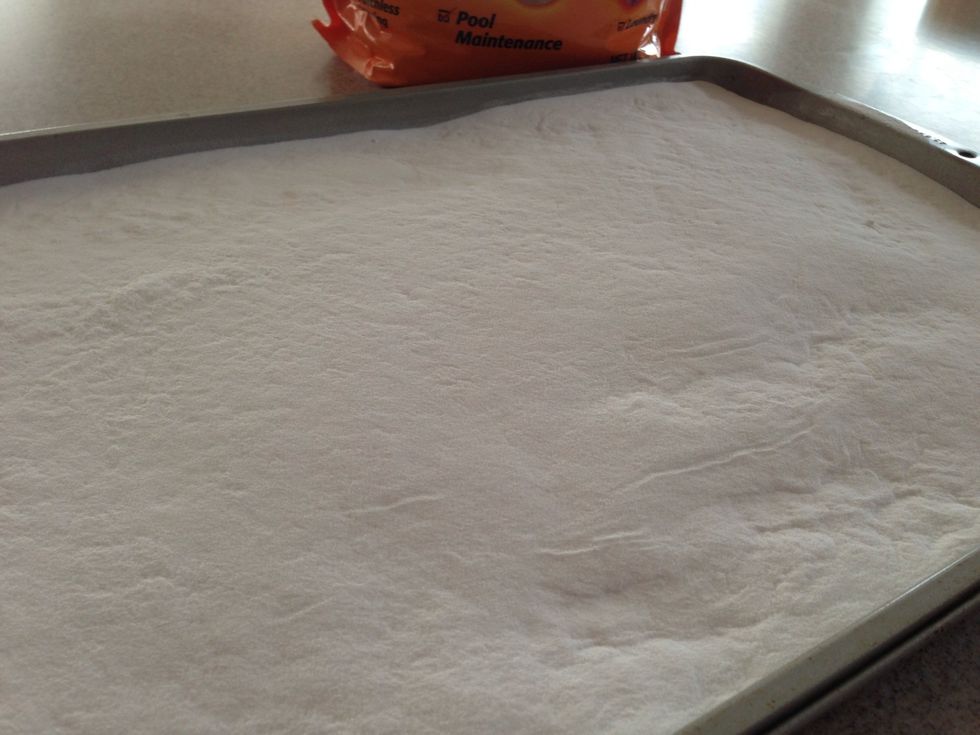 To make washing soda from baking soda: preheat oven to 400 degrees F. Sprinkle baking soda on sheet, bake for 1 hour stirring occasionally.
Baking soda on left, washing soda on right. Note the texture difference. Washing soda is more flour-like.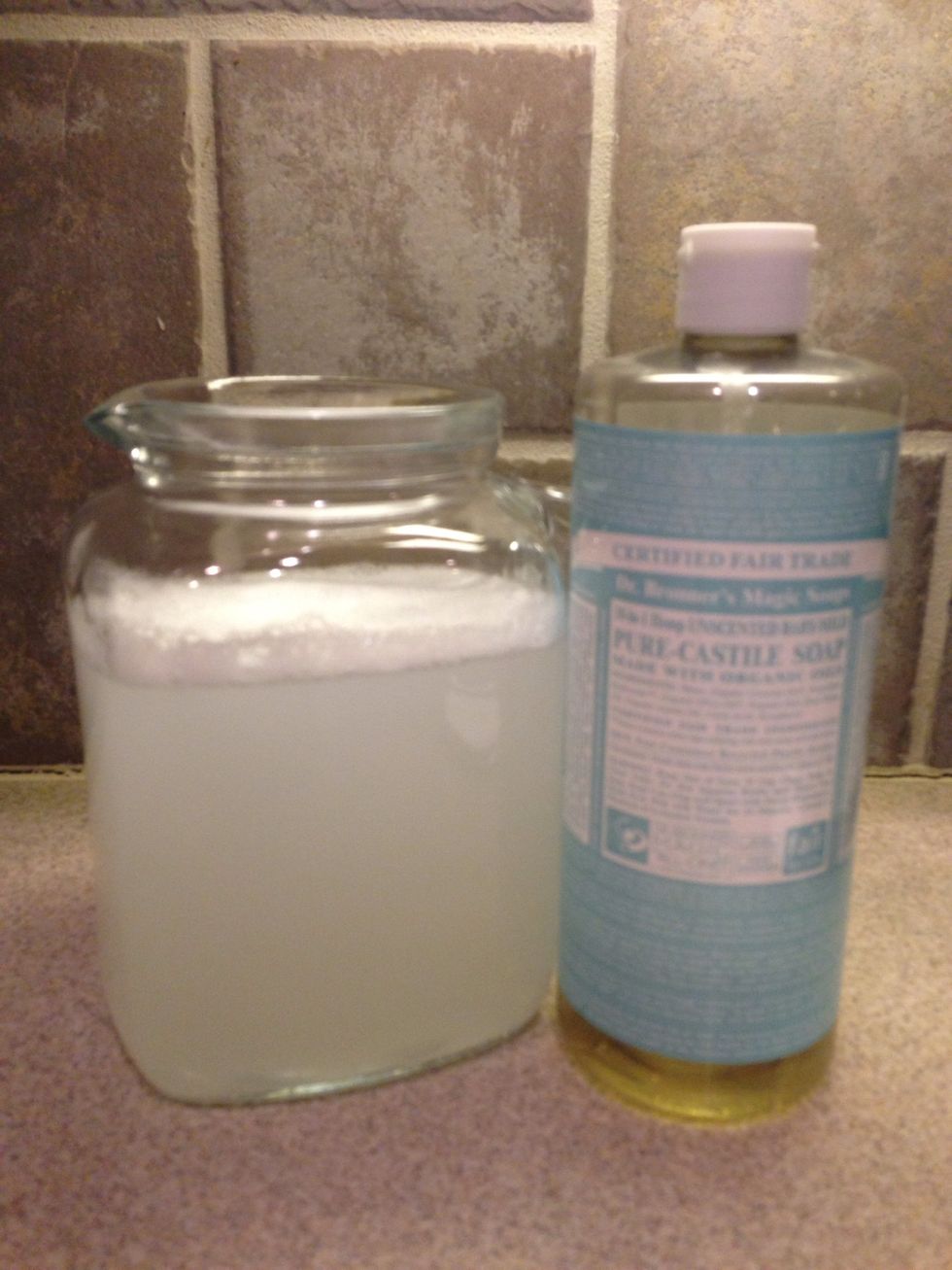 Add 4 tbsp baking soda and 4 tbsp washing soda to container. Add a little water to mix. Fill up gallon container almost full with water. Add Castile soap. Shake with lid on.
Complete! Use 1/3 cup per load of laundry! www.LifeSanity.com
4 tbsp baking soda
4 tbsp washing soda
6 tbsp Castile soap
1 gallon water