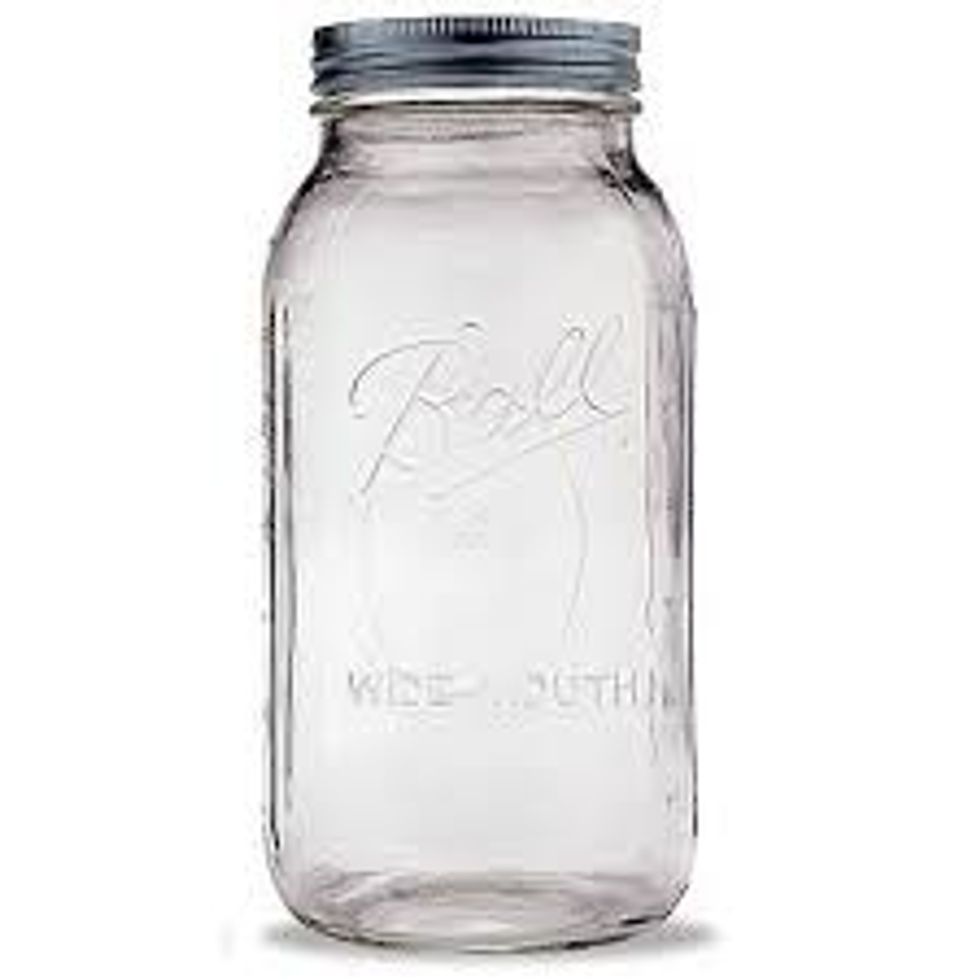 Always use sterilized jars and utensils, clean hands. Do not use metal utensils.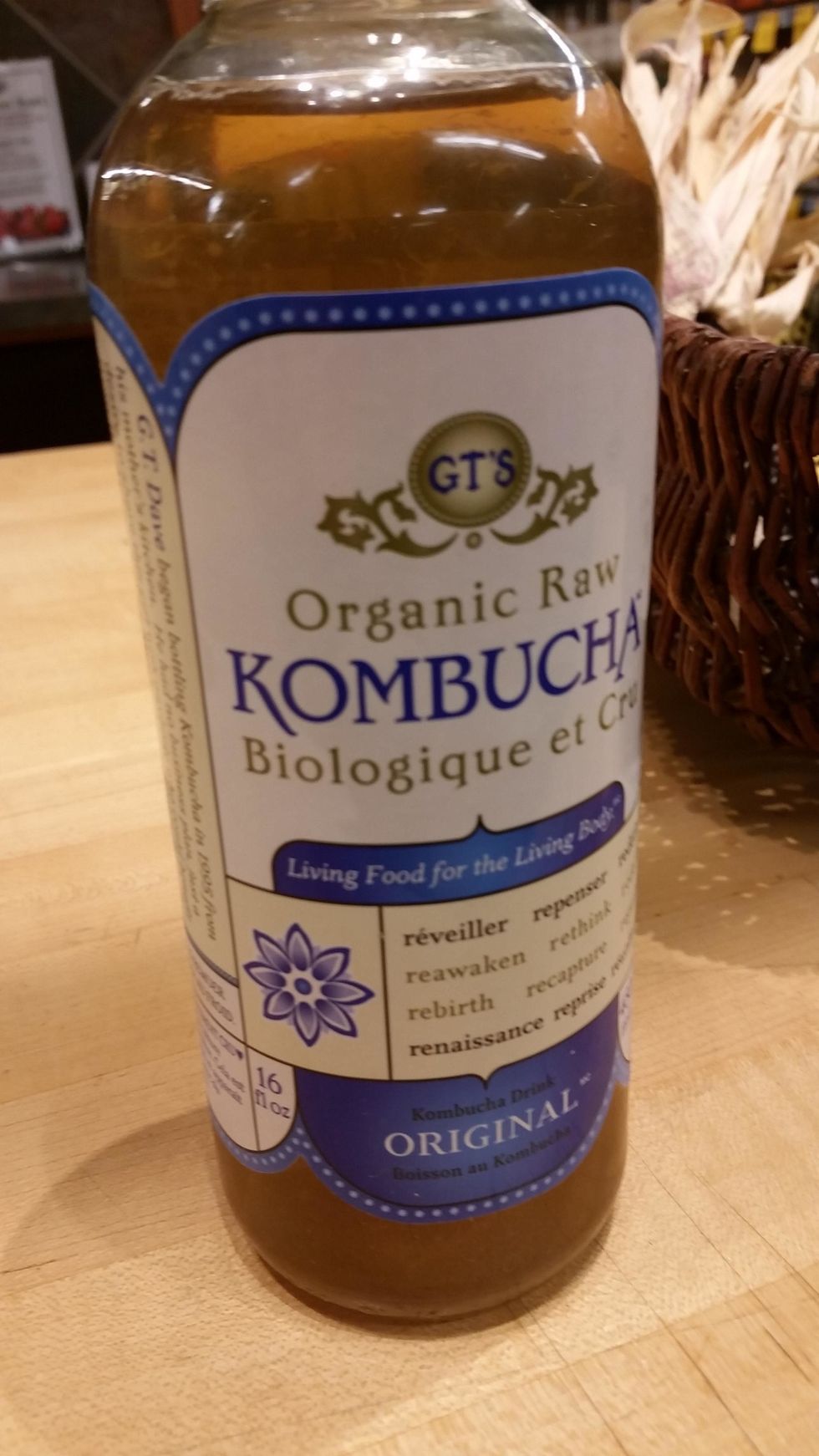 Use a bottle of organic, raw Kombucha to make a large, healthy SCOBY (see my snapguide on how to make your own SCOBY with a bottle of organic raw kombucha).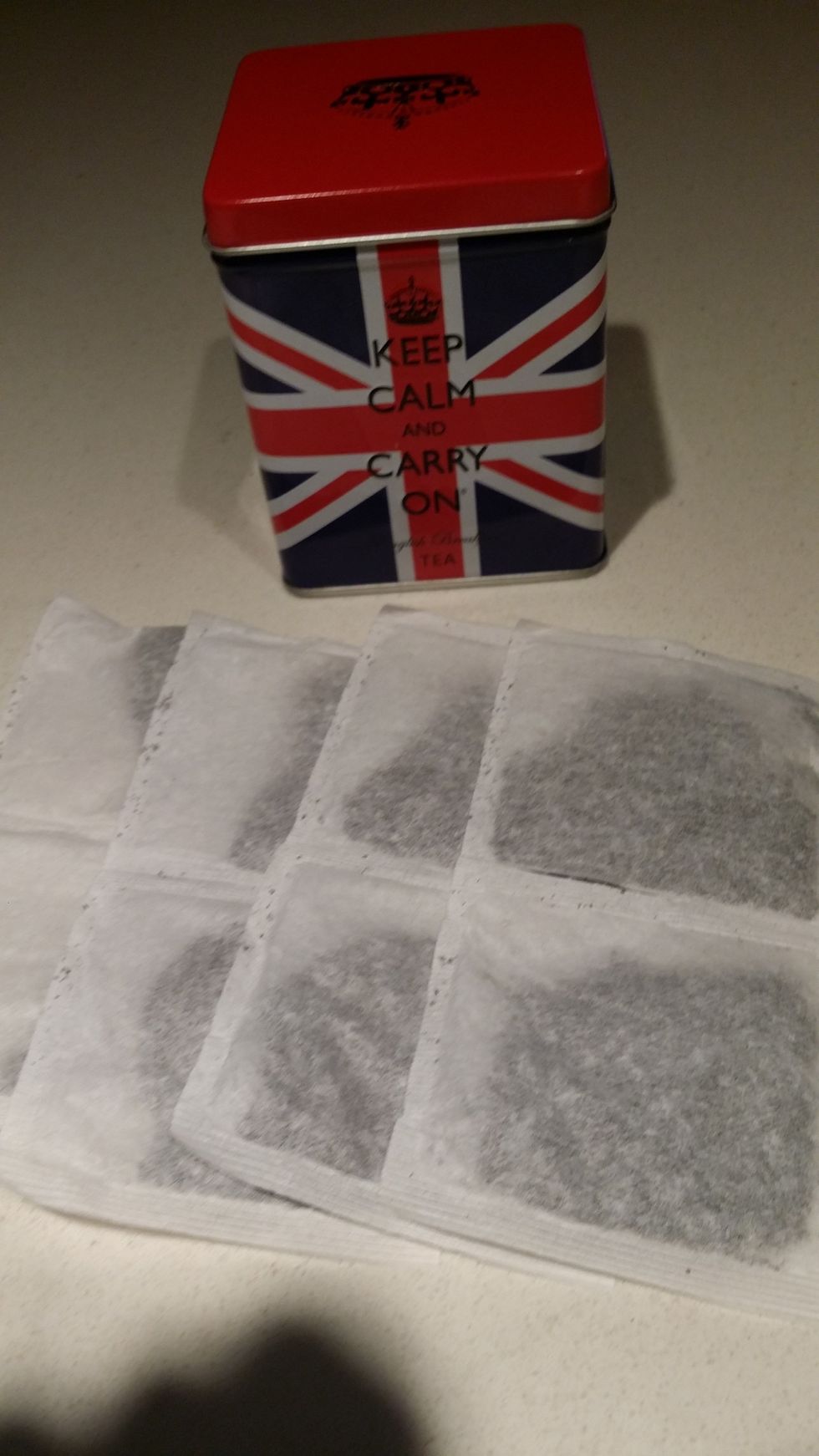 Brew tea with 8 cups of water, 4 teabags and 1/2 cup of sugar in a 2 L canning jar. Use black, green, oolong, english breakfast tea. Do not use flavored tea like chai, earl grey or fruit teas.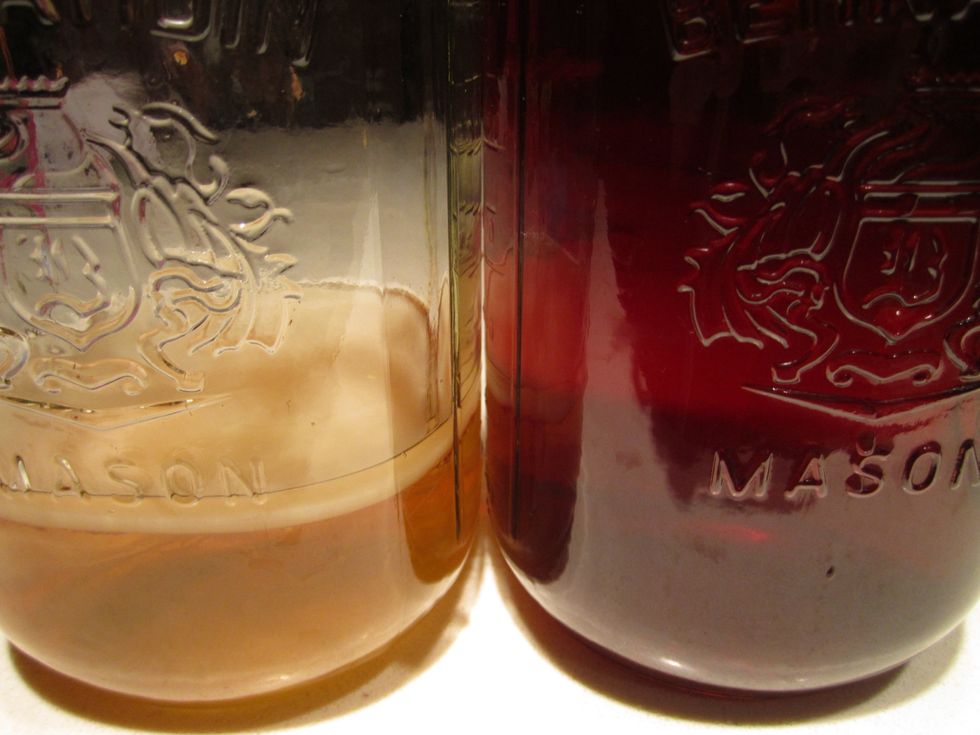 Remove the tea bags after 10 minutes and allow to cool. You will use the scoby and a cup of the kombucha (left) to add as starter to the sweet tea when it cools.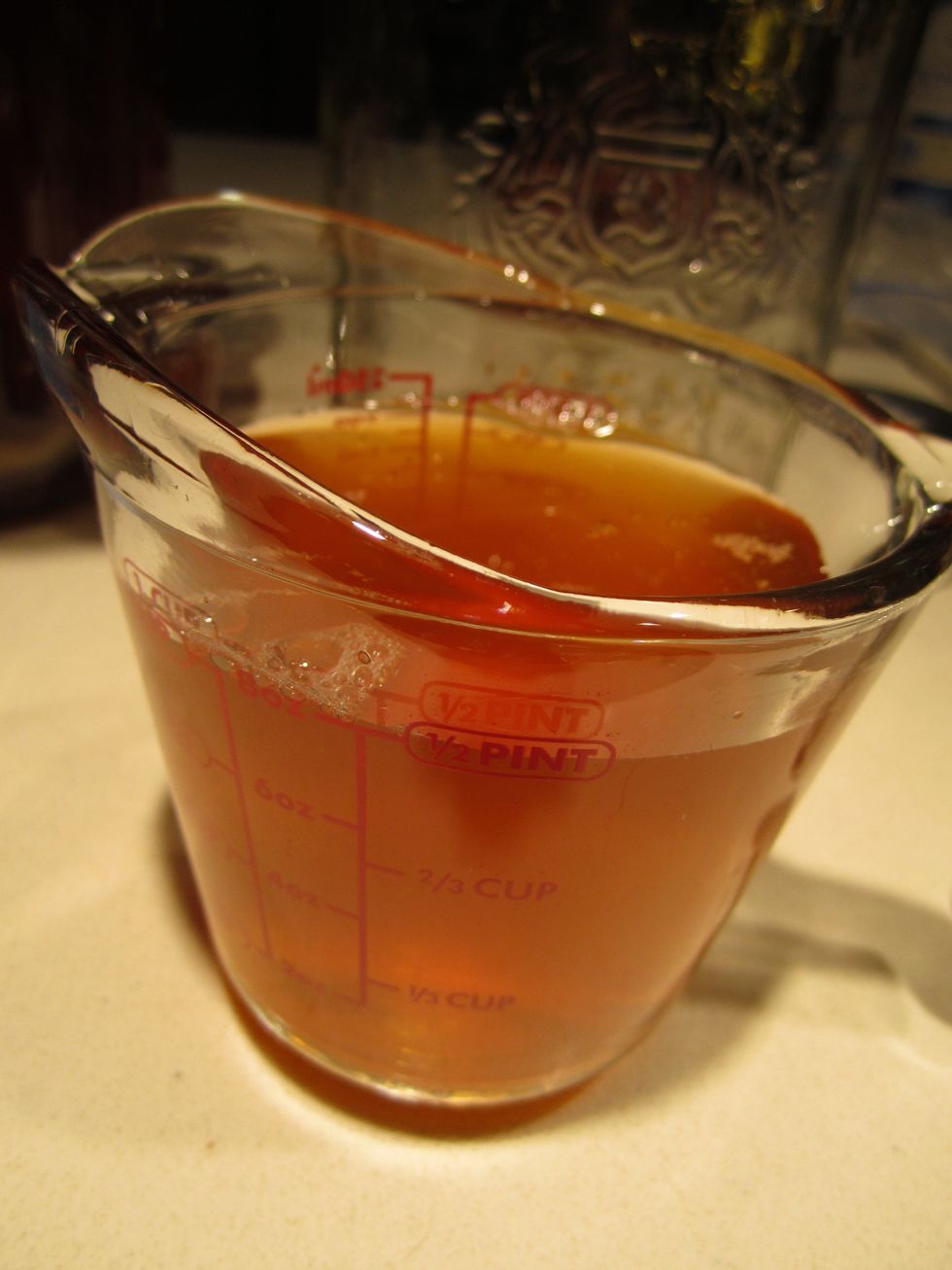 When the tea has cooled completely, add 1 cup of kombucha to acidify the sweet tea.
Add the SCOBY to the tea, placing gently on the top. It is ok if it sinks.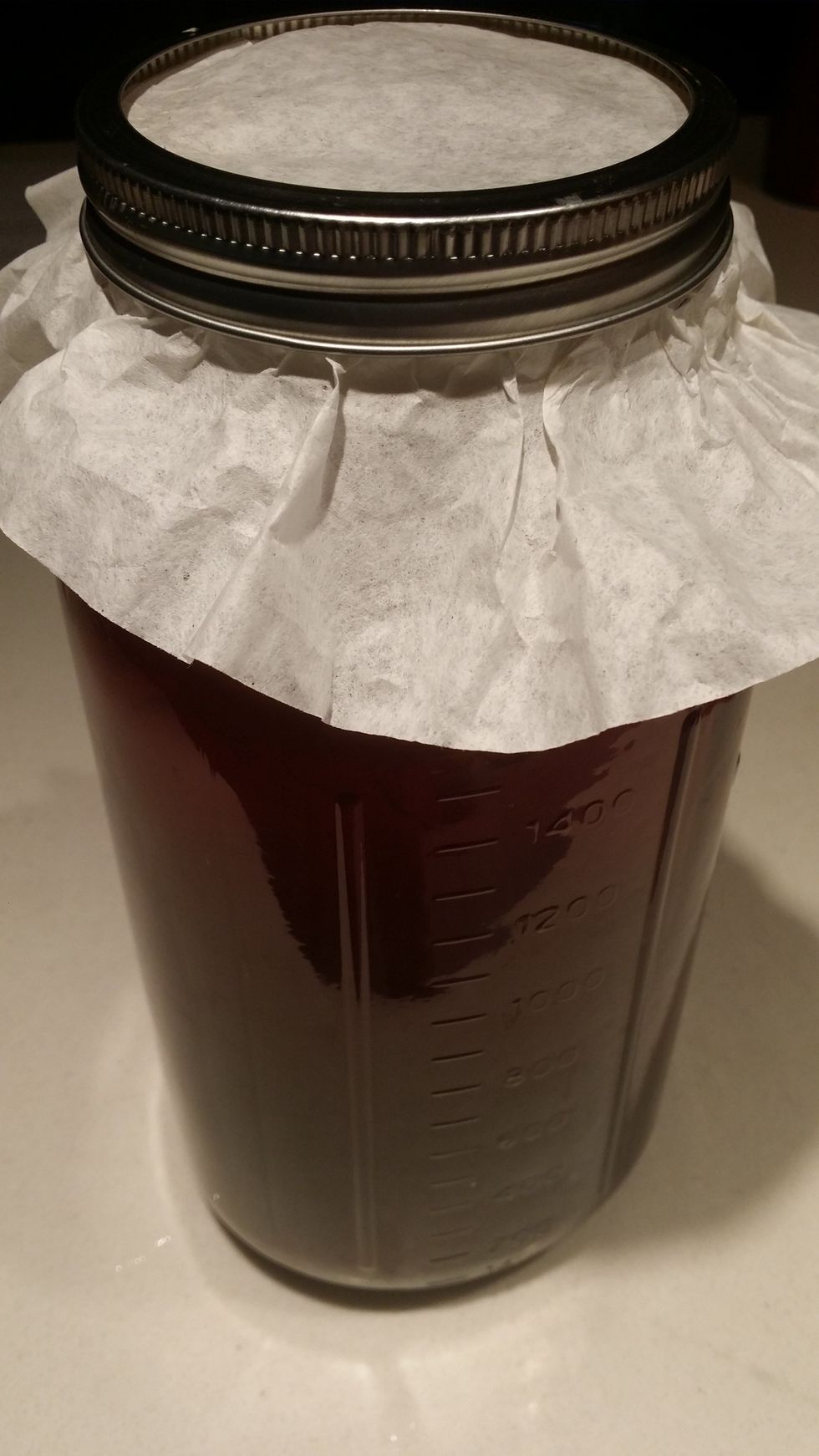 Cover the jars with a paper coffee filter. The scoby is living and needs to breathe. Keep at approx. 70F out of direct sunlight for 7 days. Depending on the temperature it may take up to 2 weeks +.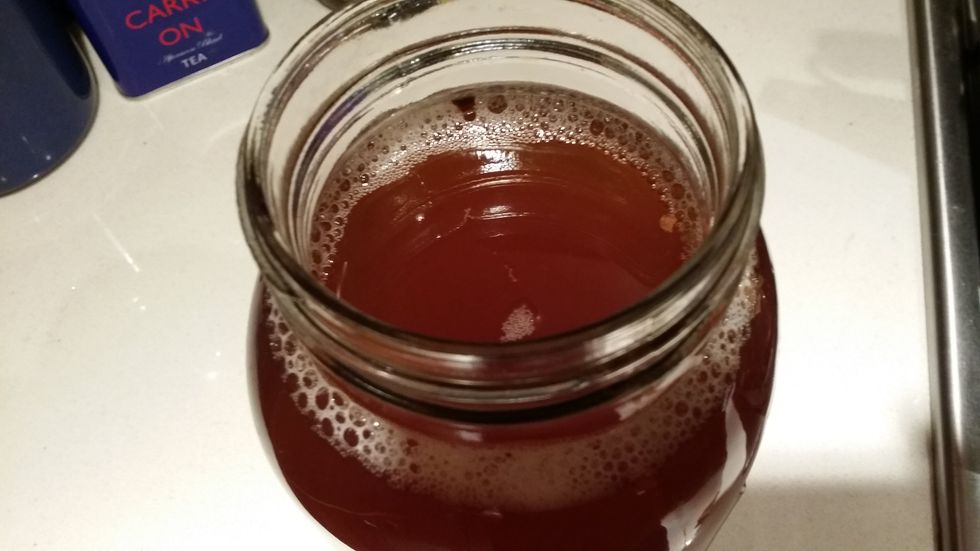 The scoby will grow and ferment the tea. Taste after 7+ days, it should taste fizzy and slightly sour. Remove the scoby, save 1 cup of kombucha and bottle the rest in airtight containers.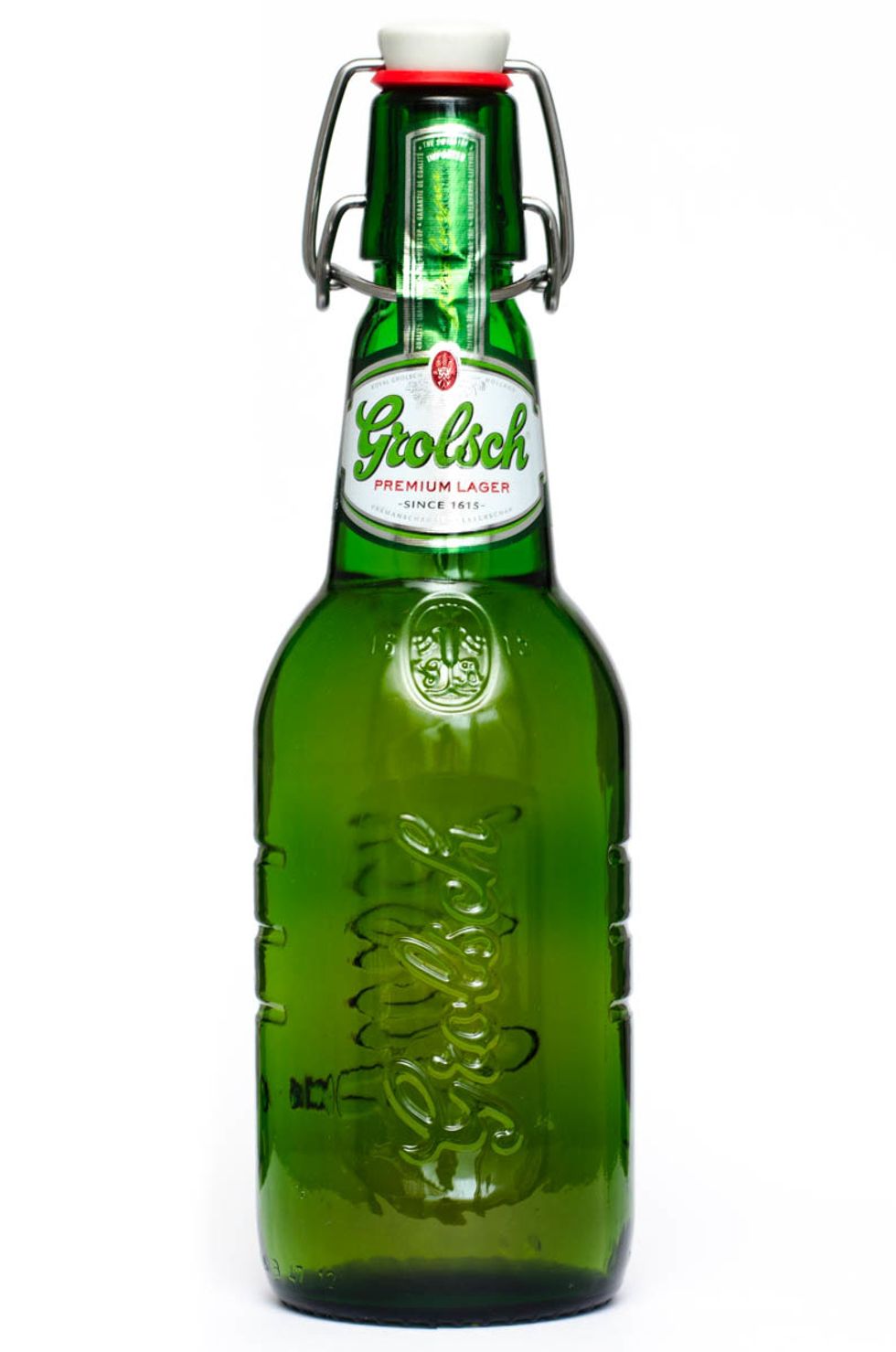 Strain the kombucha while pouring into bottles (flip tops like these are the best). Add 2 - 3 oz of fruit juice and cover.
Don't refrigerate for 2 - 5 days to allow the kombucha to ferment and create carbonation. Then refrigerate and enjoy. This is kombucha after 5 days of second fermenation in the bottle. Amazing fizz!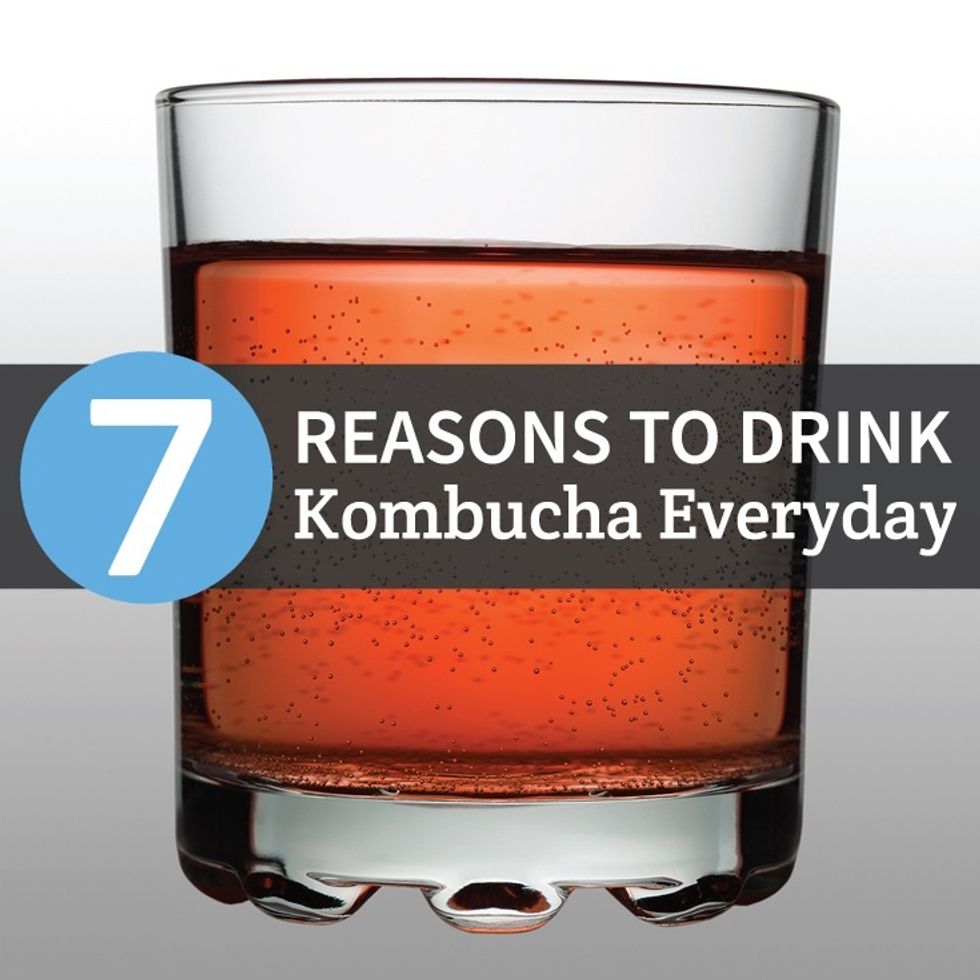 Benefits of Kombucha: 1. Balances internal pH 2. Improves digestion 3. Detoxes the liver 4. Supports the immune system 5. Reduces joint pain 6. Increases energy 7. Cleanses and detoxifies
Detailed explanation of kombucha http://www.splendidtable.org/story/making-kombucha-an-excerpt-from-the-art-of-fermentation
1.0 SCOBY
4.0 teabags (black tea or oolong)
1.0 2-quart canning jars
1/2c white sugar
1.0c kombucha starter