How to make your own iphone projector
Here's how to make your own iPhone projector for under 1 dollar! (This will not work as well as you want but with a little manipulation I was able to get mine to work just fine!)
96
These are all the supplies I used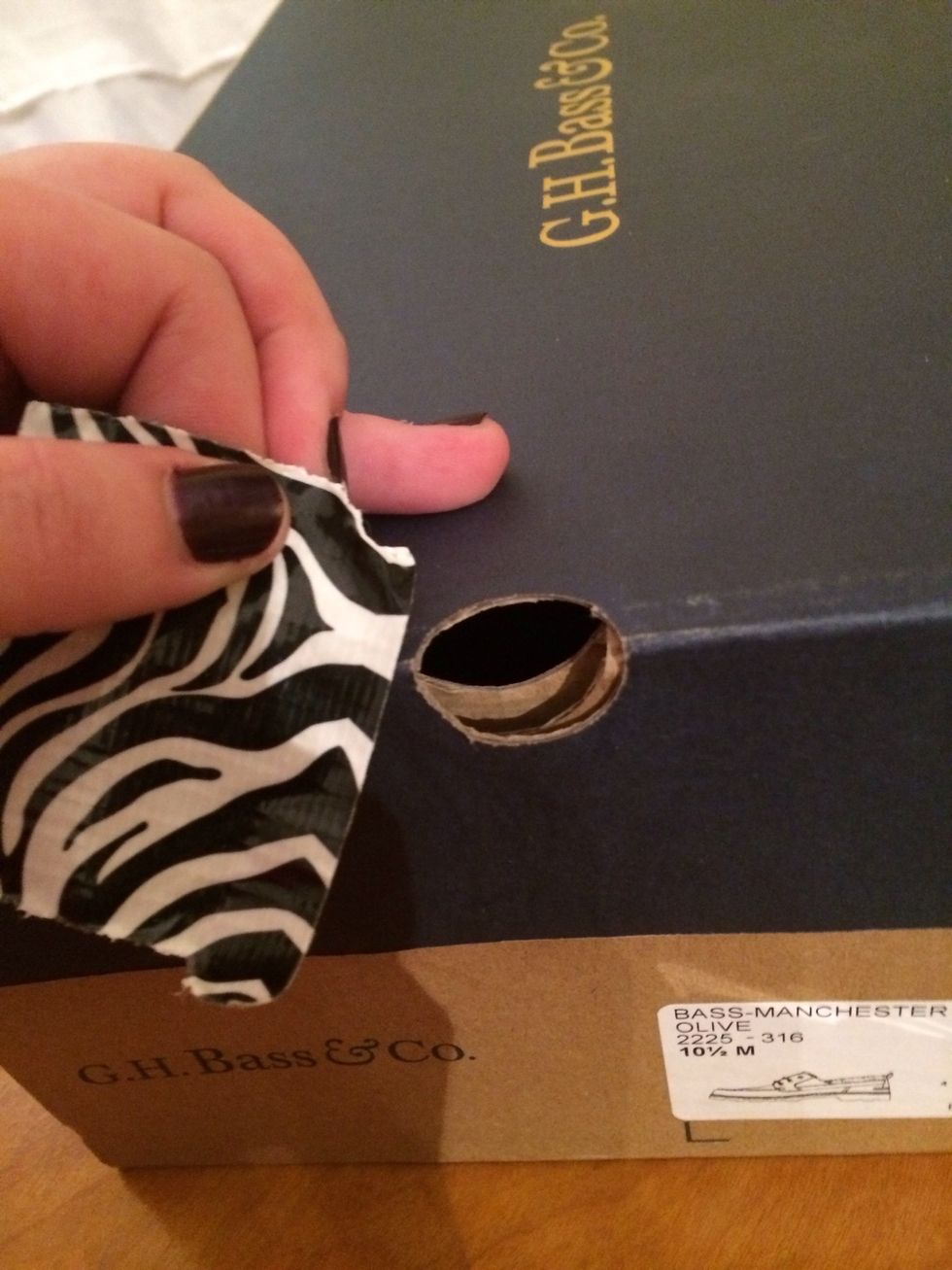 First I prepared my shoebox. Cover all holes & openings, especially the cut outs on the sides! You want to make it so no light escapes or enters the box.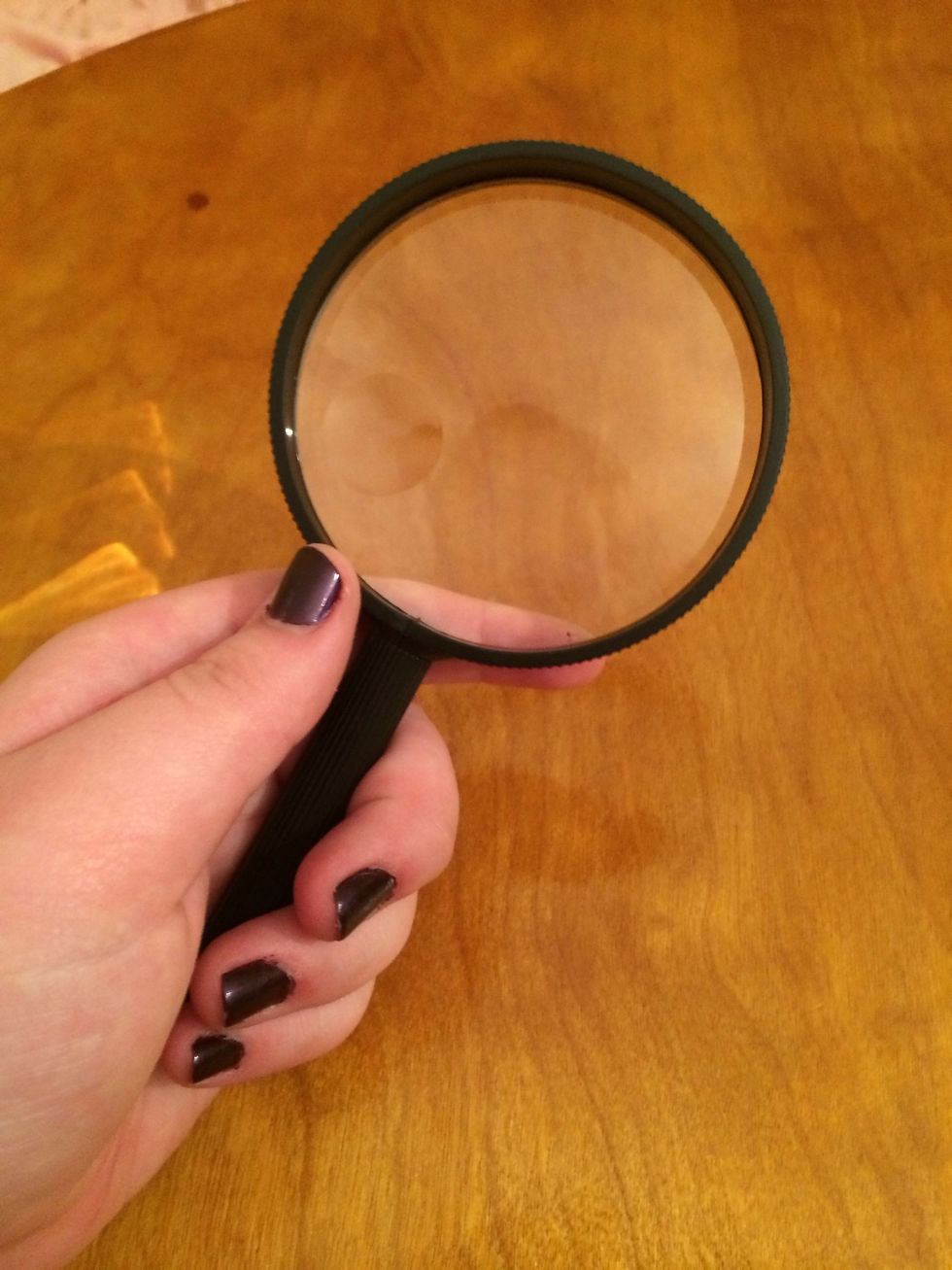 Then I got my magnifying glass ready. I used a lens wipe to clean it all off. I got my magnifying glass in the office supply section of Walmart for 94 cents!!!
Getting the lens out of the device was super easy! The magnifying glass I got has a handle that twists on & off. Then the ring protecting the lens separates & the glass pops right out.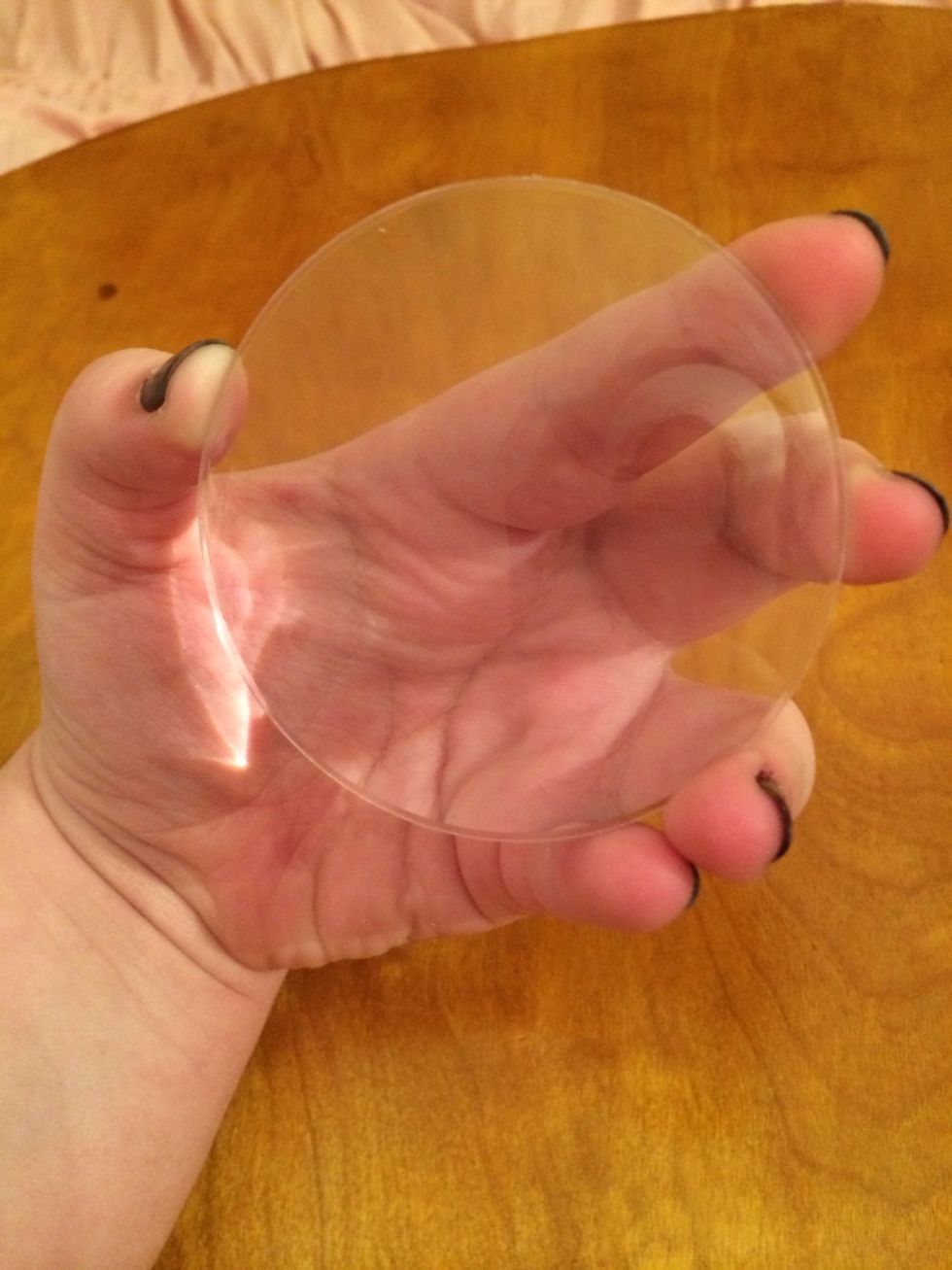 This is what you want. A clean cut & very vulnerable lens. Be careful not to scratch it up during the construction!!!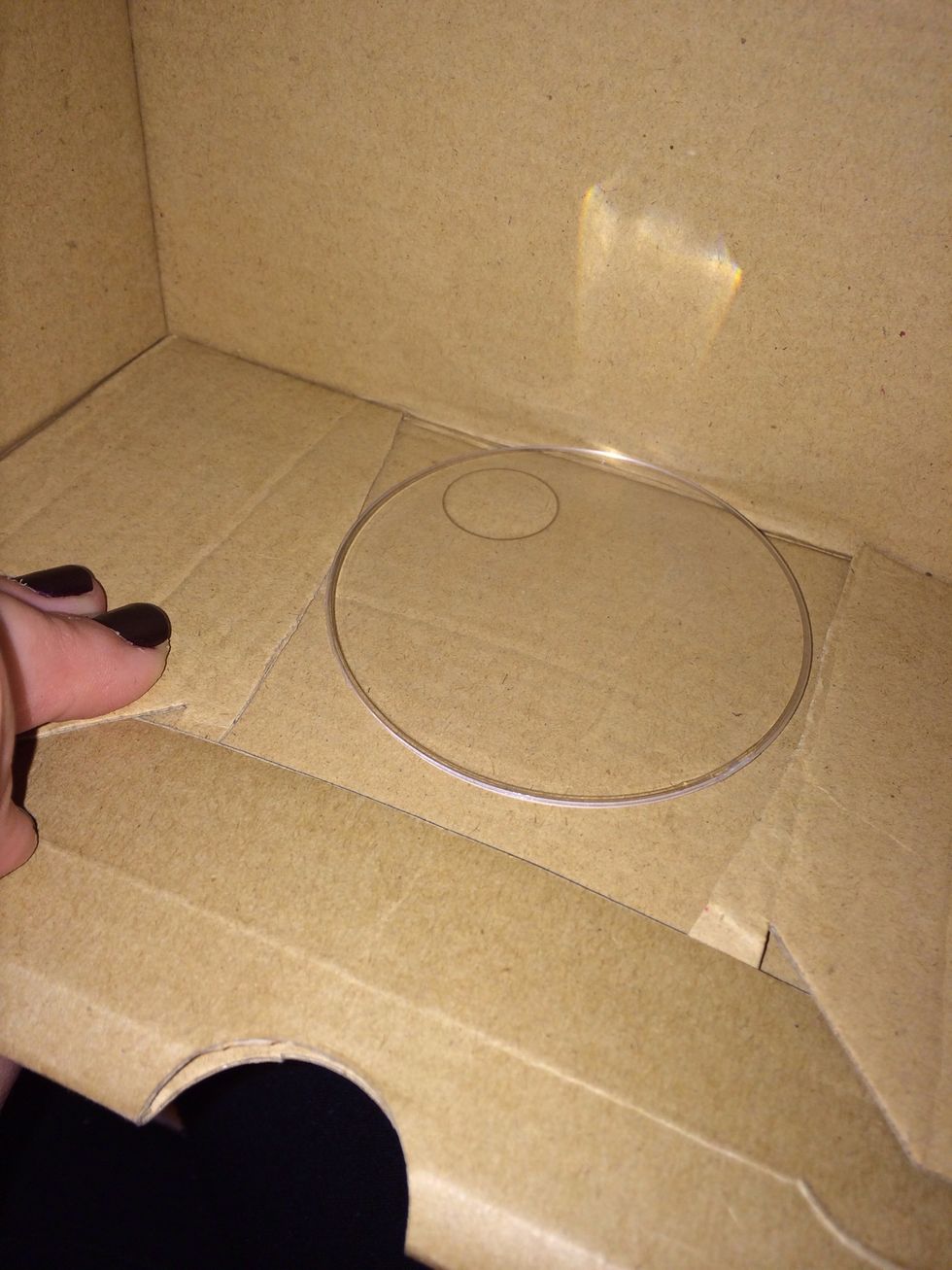 Put the lens on the middle of the inside end to size it up & see where you want to trace your circle.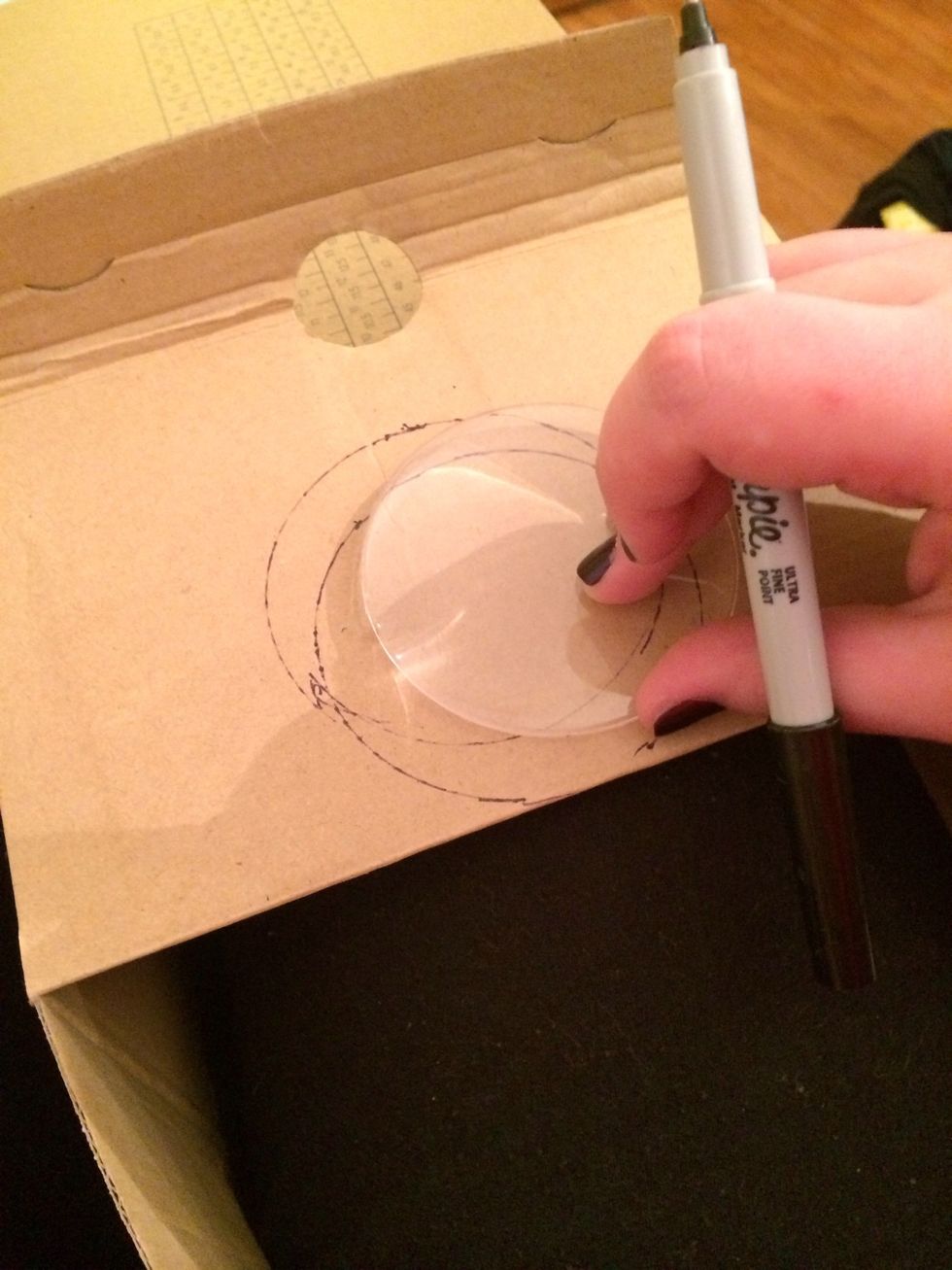 Unfold the end wall of the shoebox to get to the middle inside easier. Then you can trace the lens. It took me a few times to get it as close & flat to the bottom.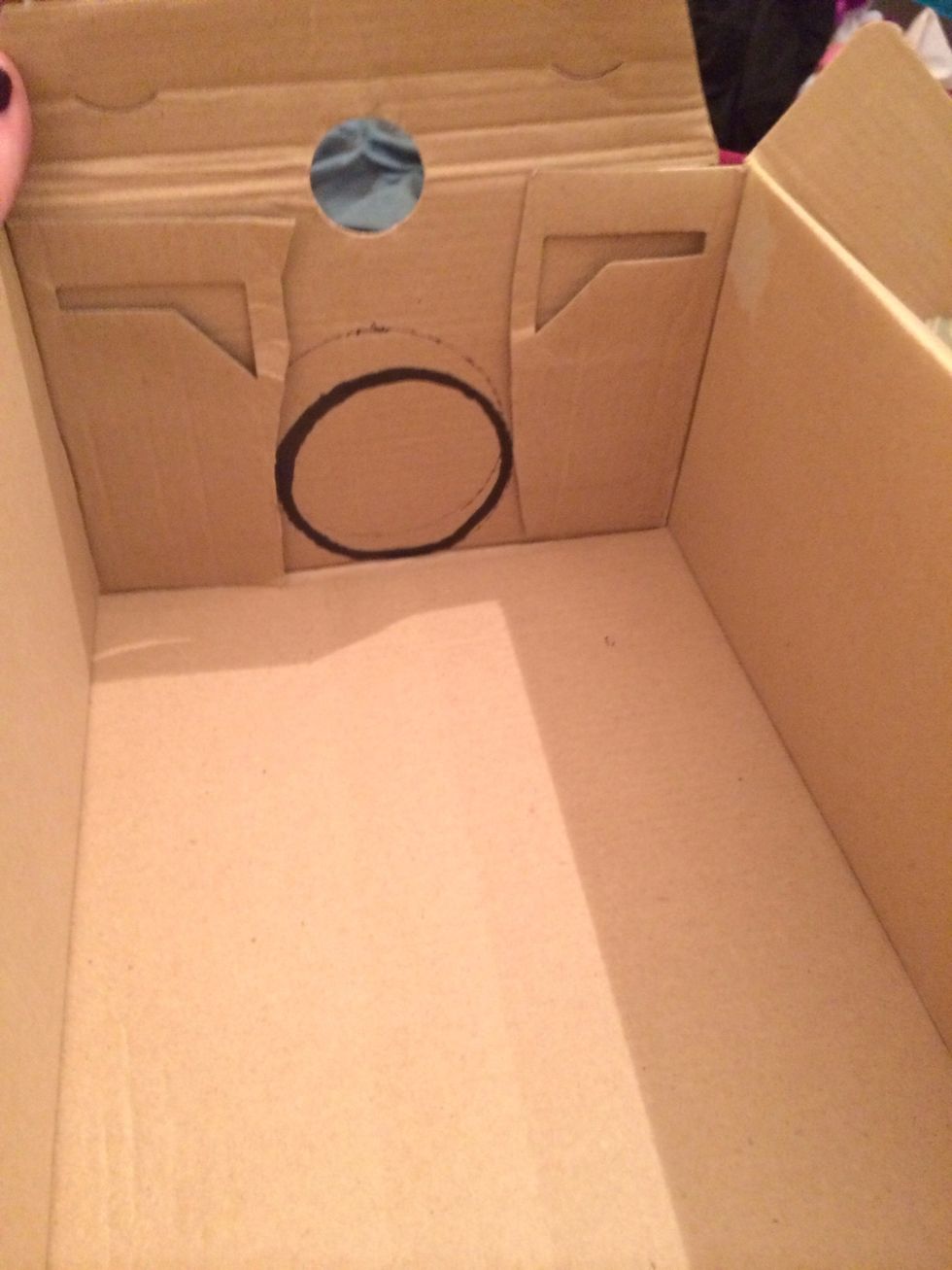 This is what it should look like. Your guide circle should be a thick line & as close to the bottom as possible without cutting a hole in the bottom.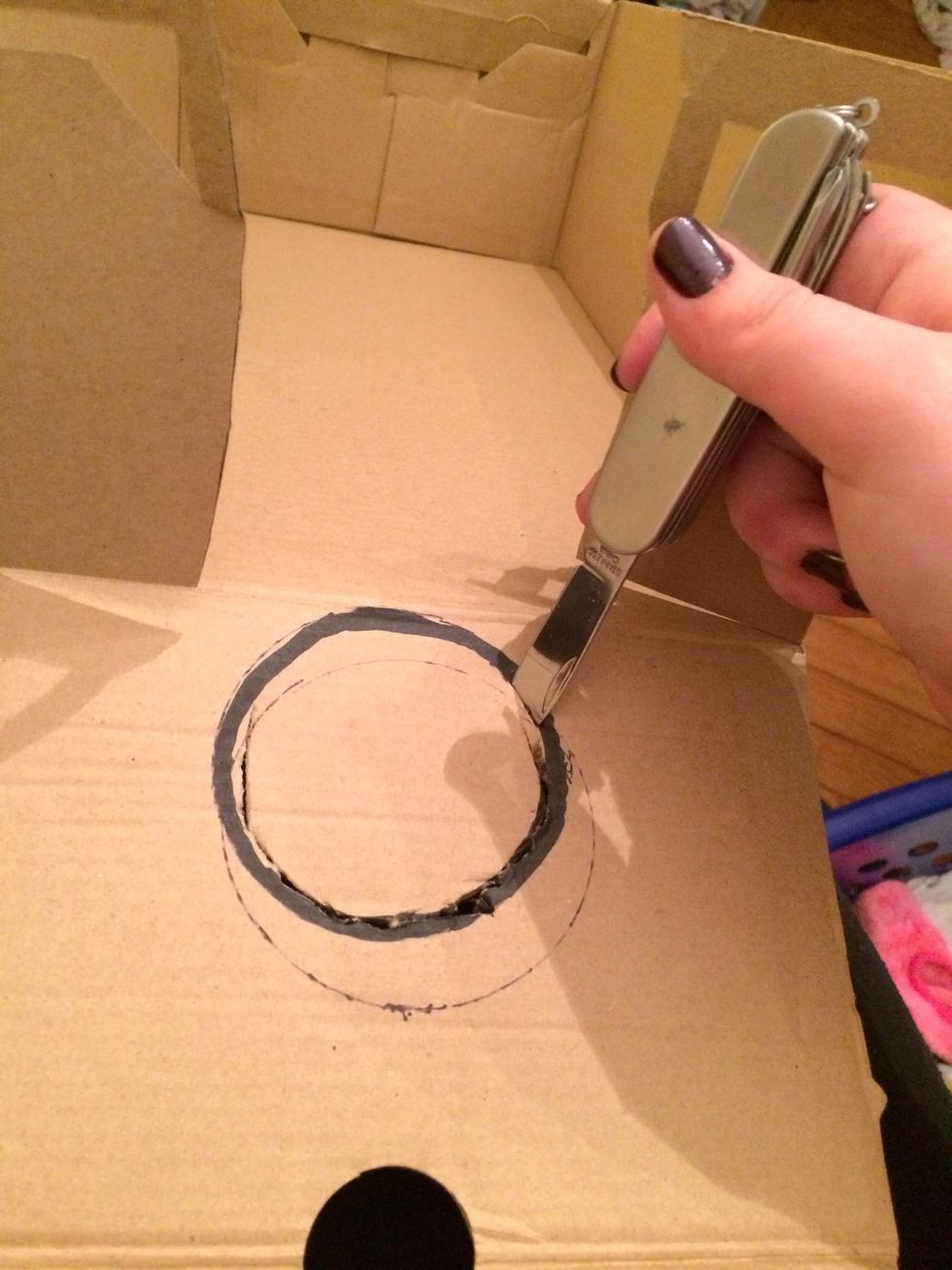 Now just cut out the circle with your knife/blade! My knife cut it like butter & made it easier than using scissors. Remember to cut inside the circle so that it is small than the actual lens.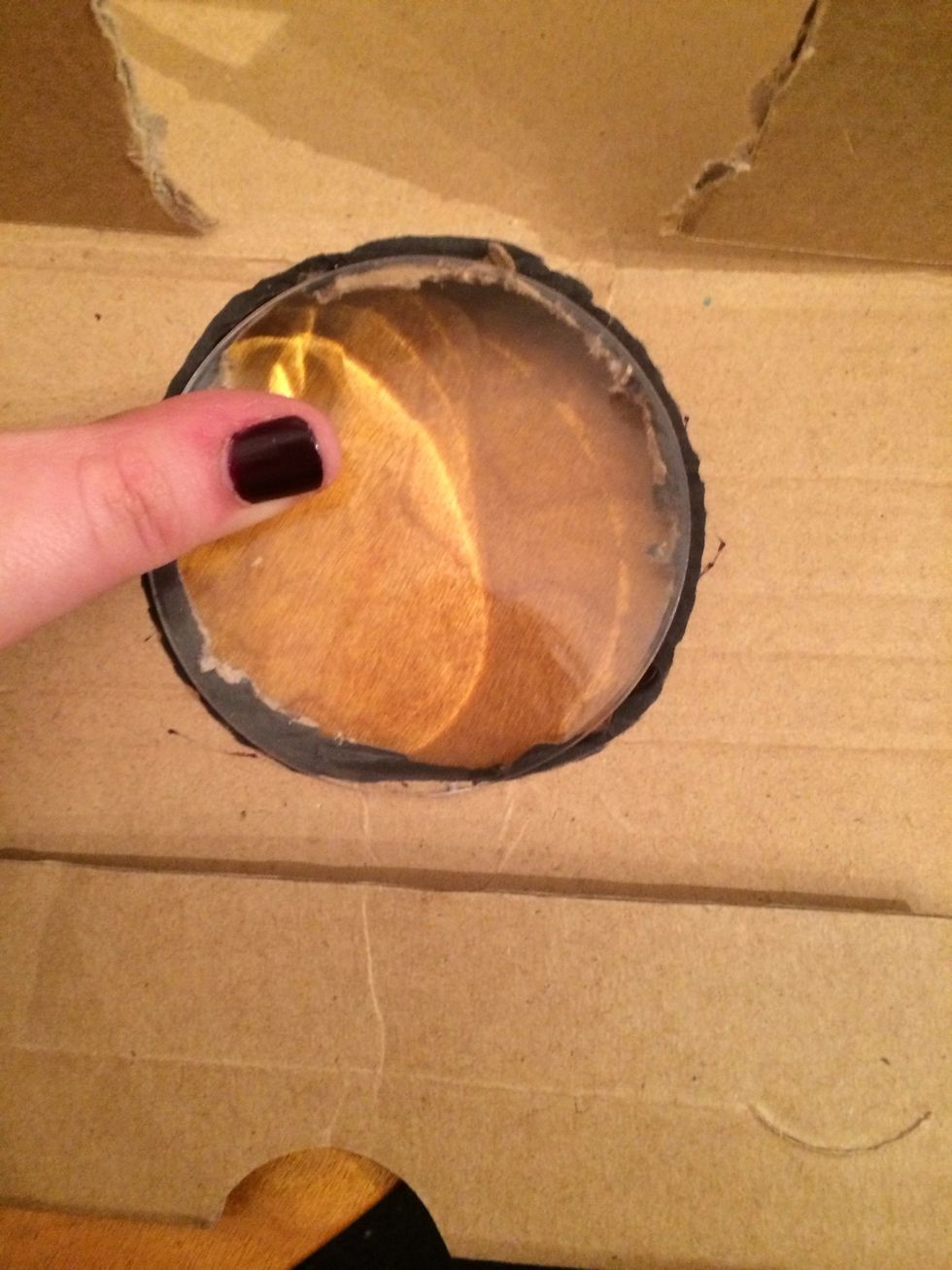 If you cut the circle as big as it is, then the lens will fall right through. You want it to be just a smidge too small, almost the same size as the lens so that if you push it, it won't fall through.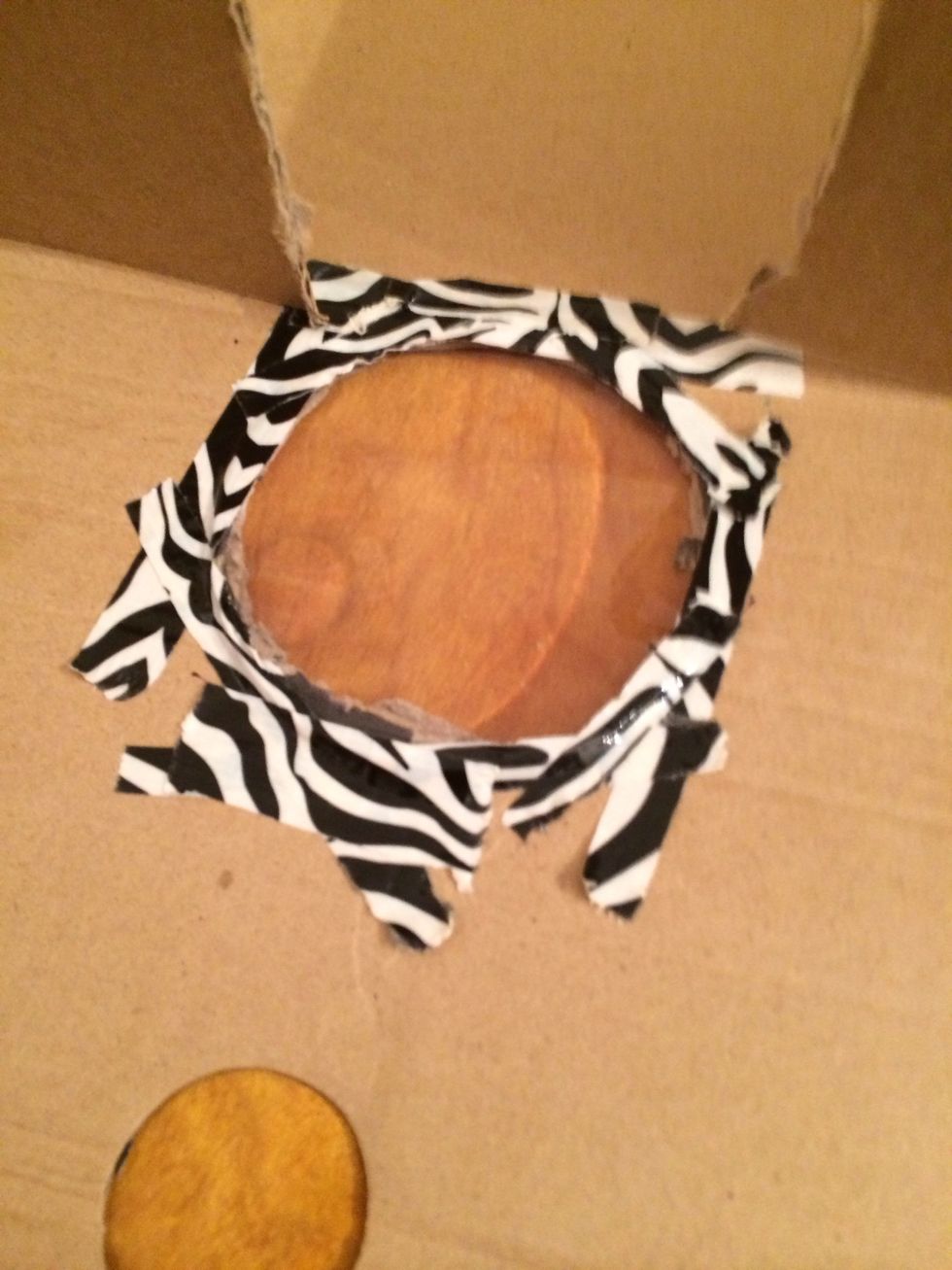 Now you can just use small strips of duct tape and tape the edges to the box hole. The size of the hole you cut allows it to almost hold the lens in place.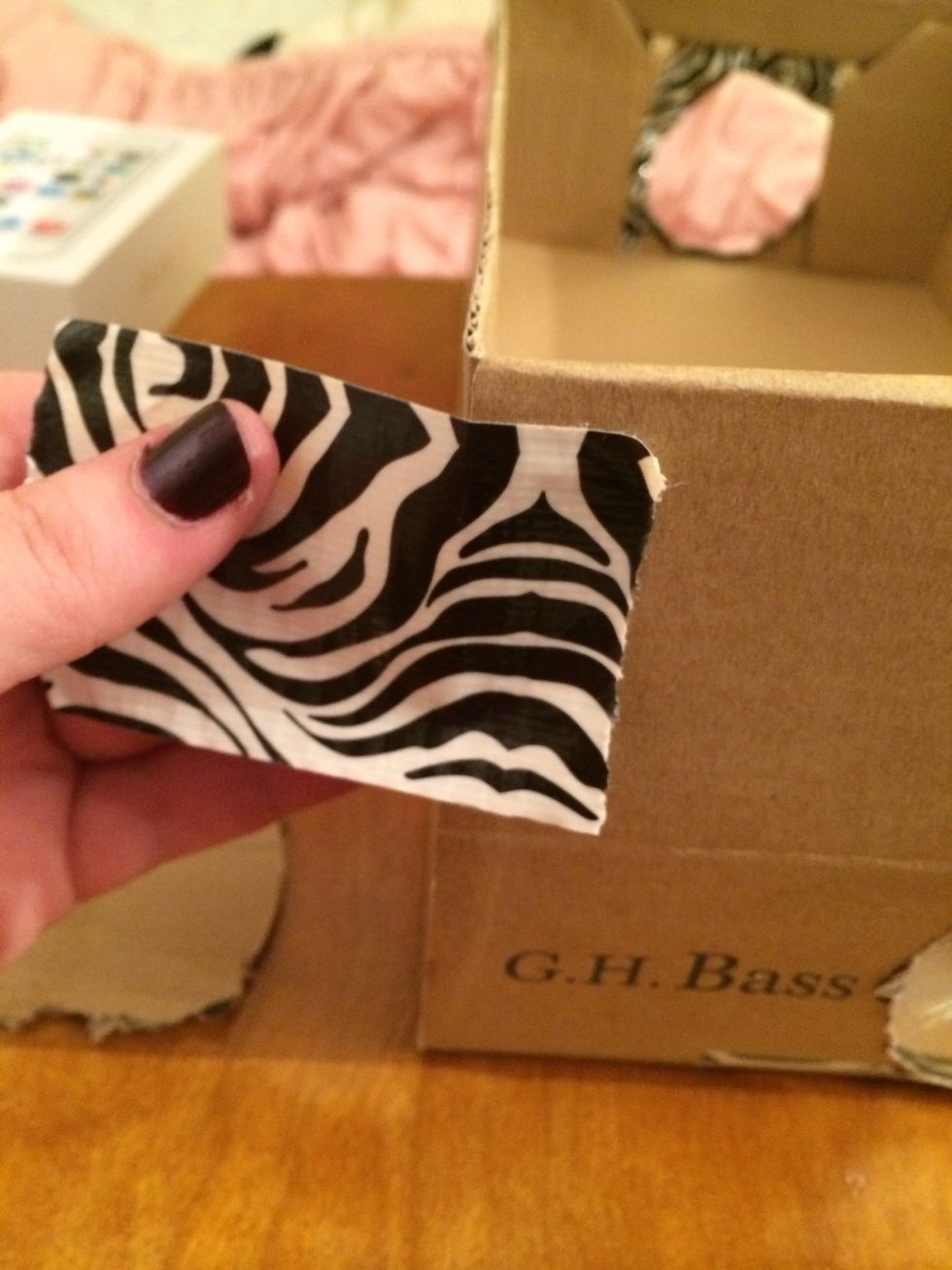 Now just put the walls back together and tape shut!!!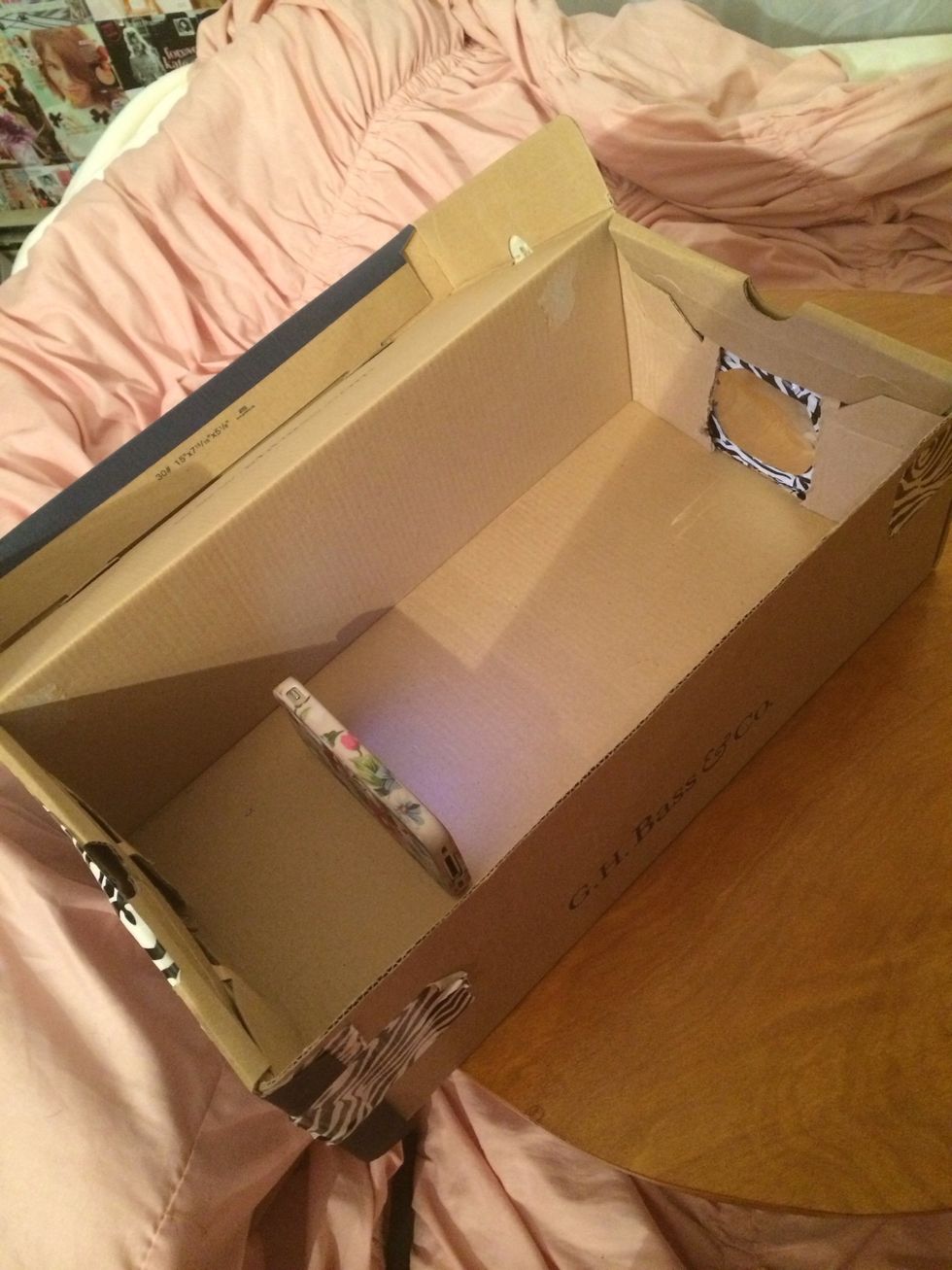 With a little manipulation you can find the position your phone needs to be in for ultimate clarity. I was able to move the phone back & forth as well as the projector to find where it's clearest.
Now enjoy your own home theater! I hope the best for you & your viewing needs!
Magnifying glass
Large shoebox
Exacto knife/pocket knife
Duct tape
Scissors
Sharpie
Something to stand up your iPhone