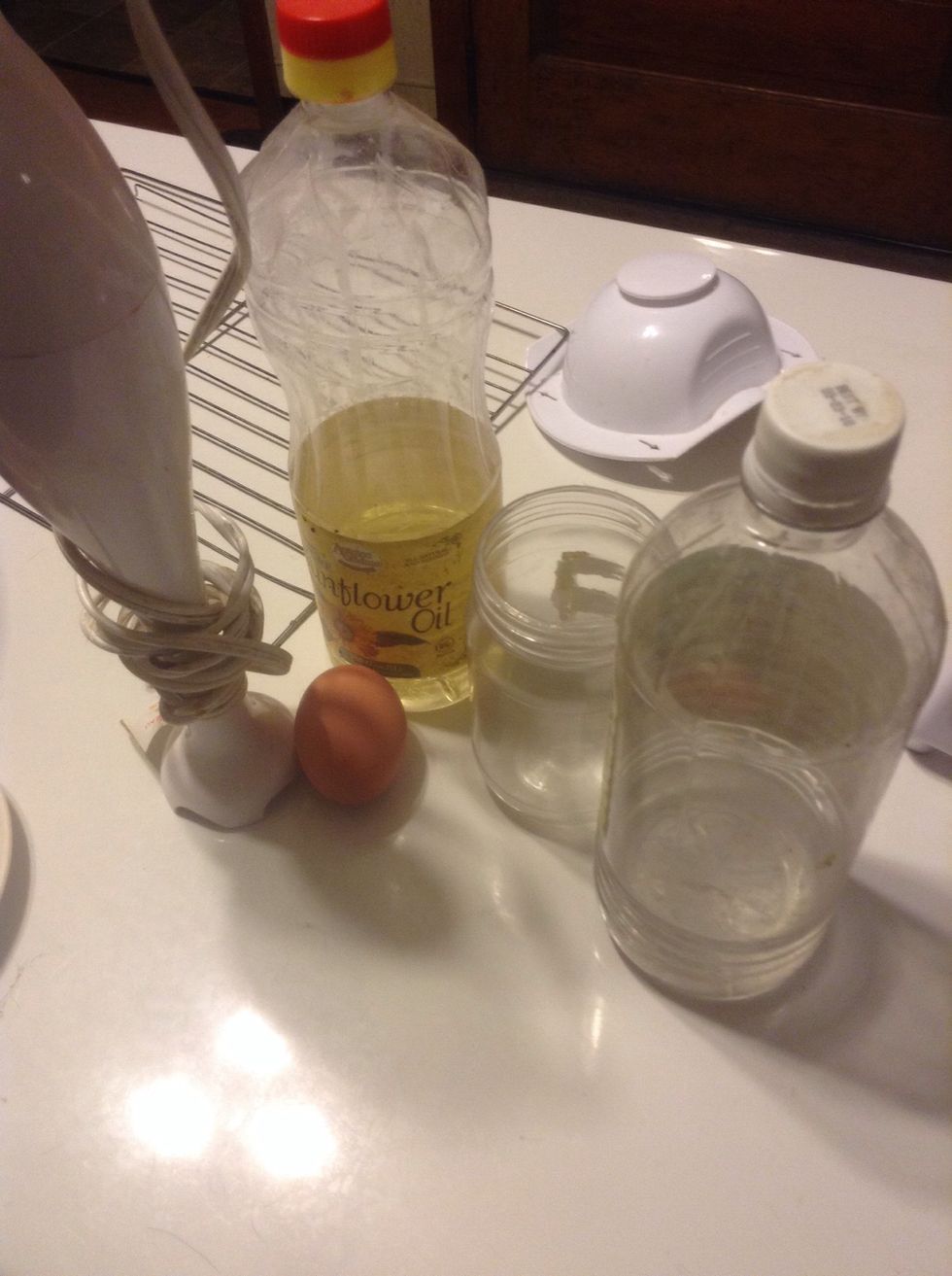 Gather your supplies for this easy recipe!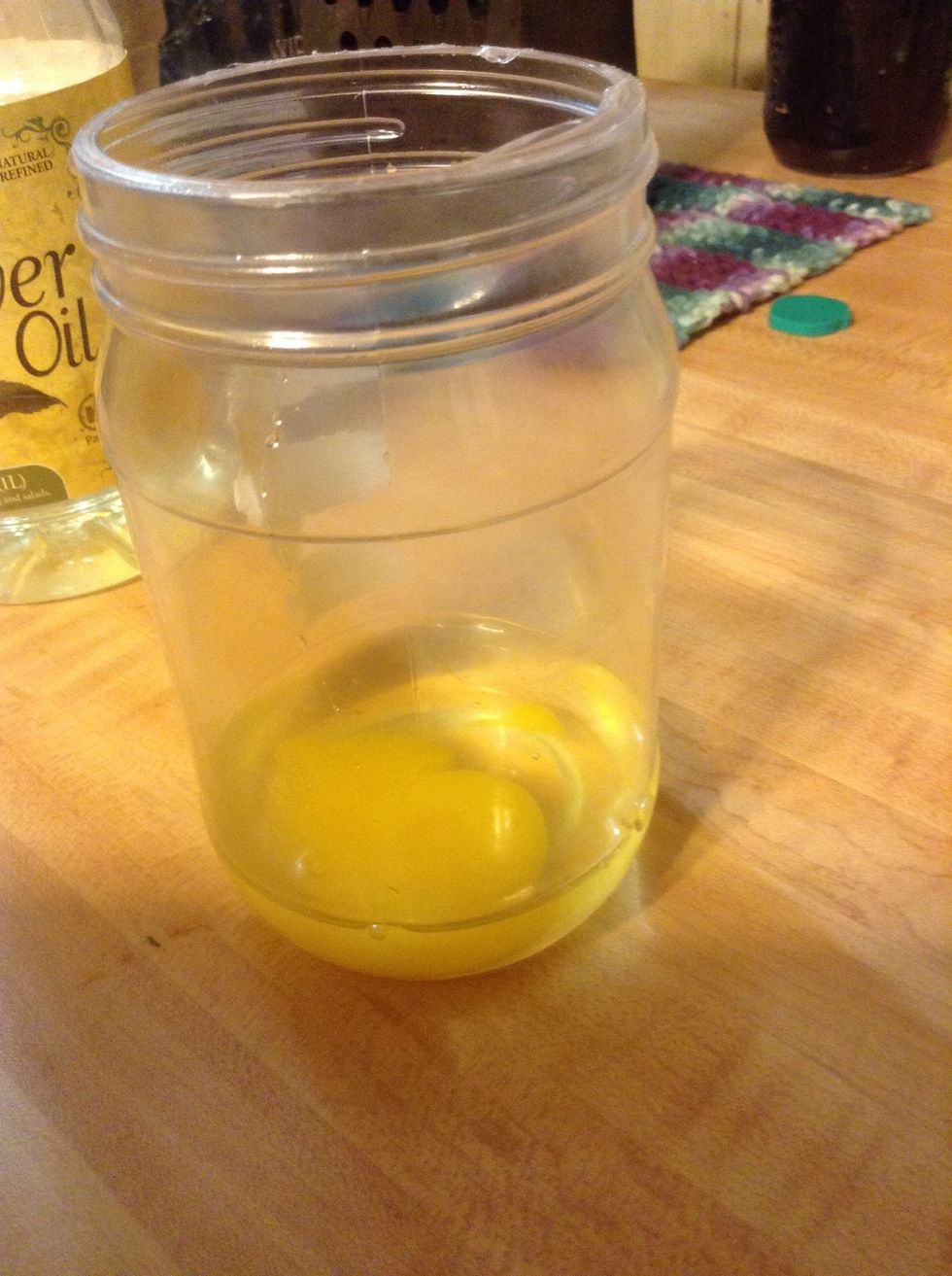 Place egg and vinegar in container.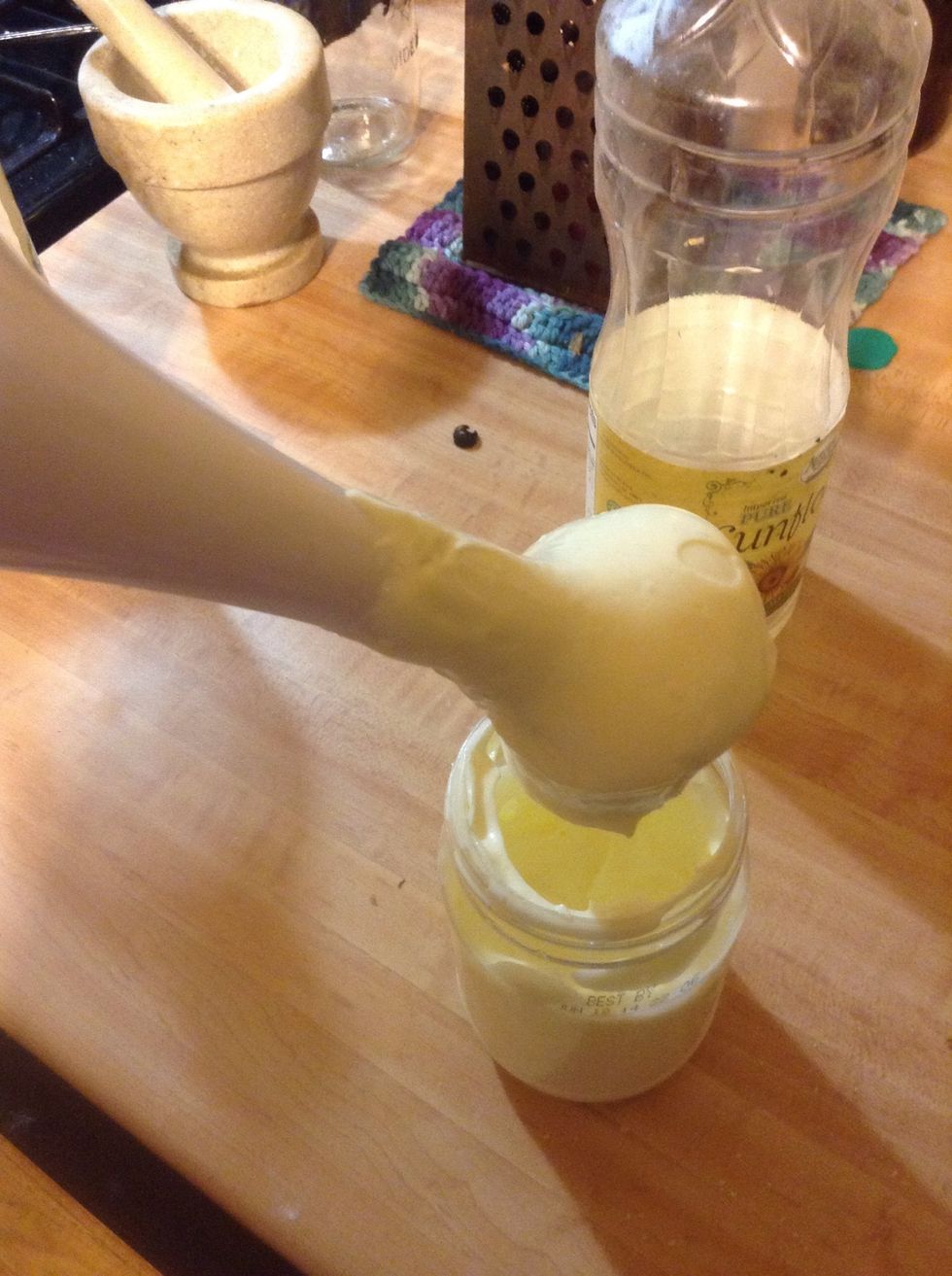 Here is your creamy homemade mayonnaise. I would suggest putting it in the fridge for at least 24 hours to chill and set and also to meld your favors.
You can also add different flavors such as garlic, onion, creole seasoning, etc! Sky is the limit! Thanks so much for taking time to look at my guides! If you have a request, please let me know!
Stick blender
1.0 Egg at room temperature
1/2Tbsp White vinegar
1/8tsp Salt
1.0c Oil (I use sunflower)