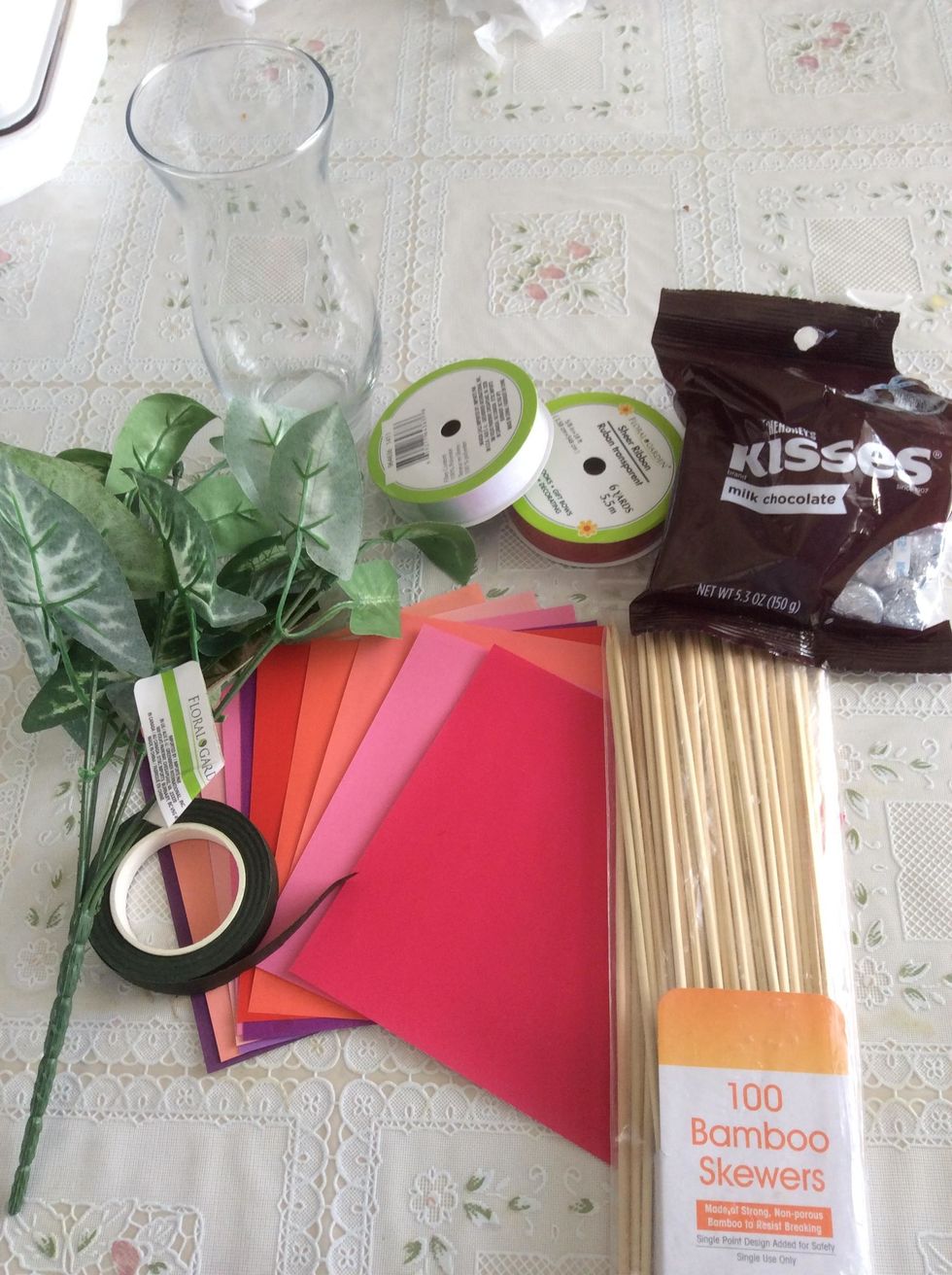 SUPPLIES!
Please keep in mind that the amount of supplies depend on how many flowers you make. This project may require some basic skills in Origami and may take up 45 minutes to 1 hour to complete it.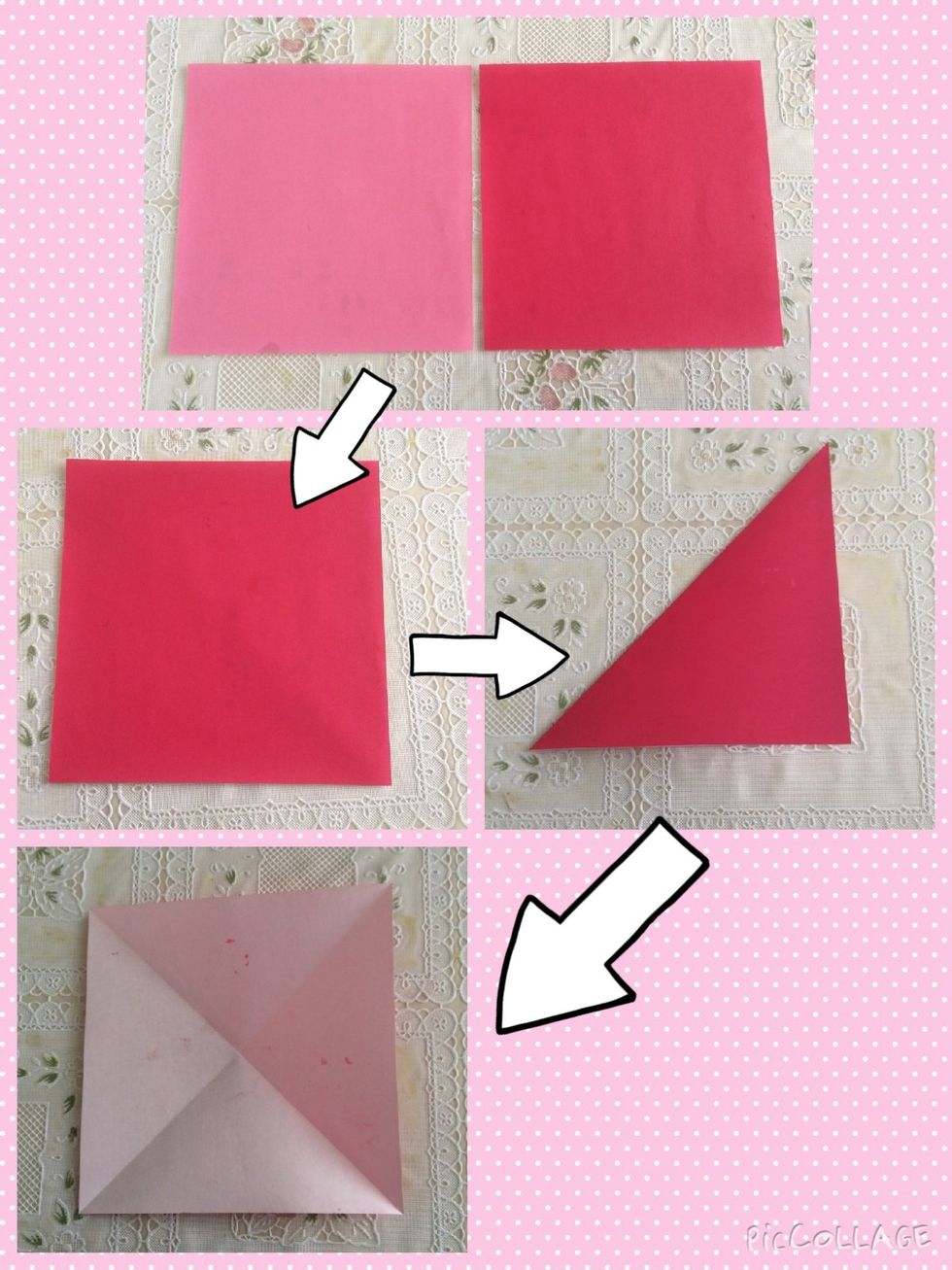 Lay out 2 pieces of Origami paper. Take one and fold it into a triangle. Unfold and repeat this step on the opposite corner.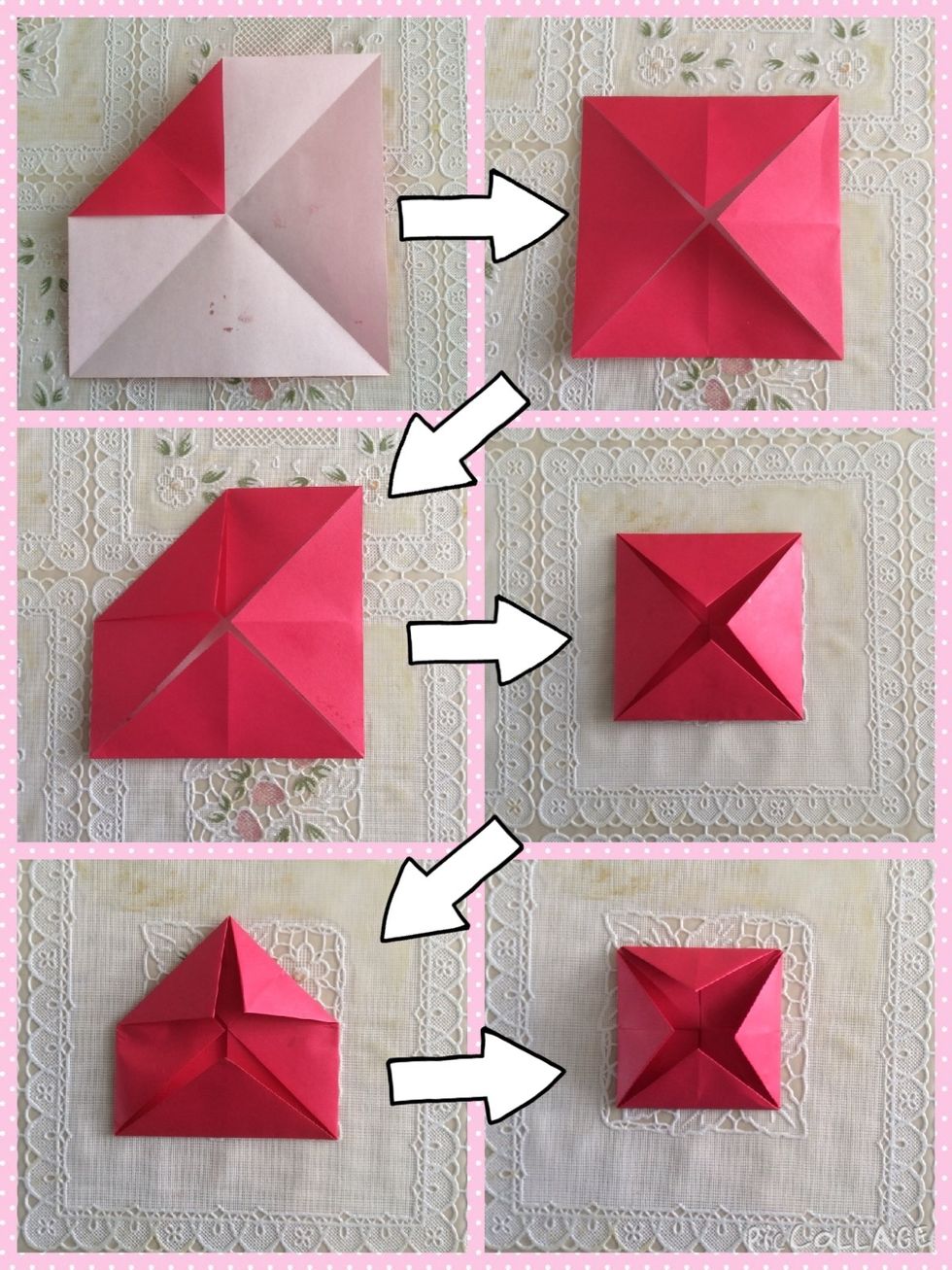 Next, fold in the corners into the middle. Repeat this step 2 more times until the square has downsized like so.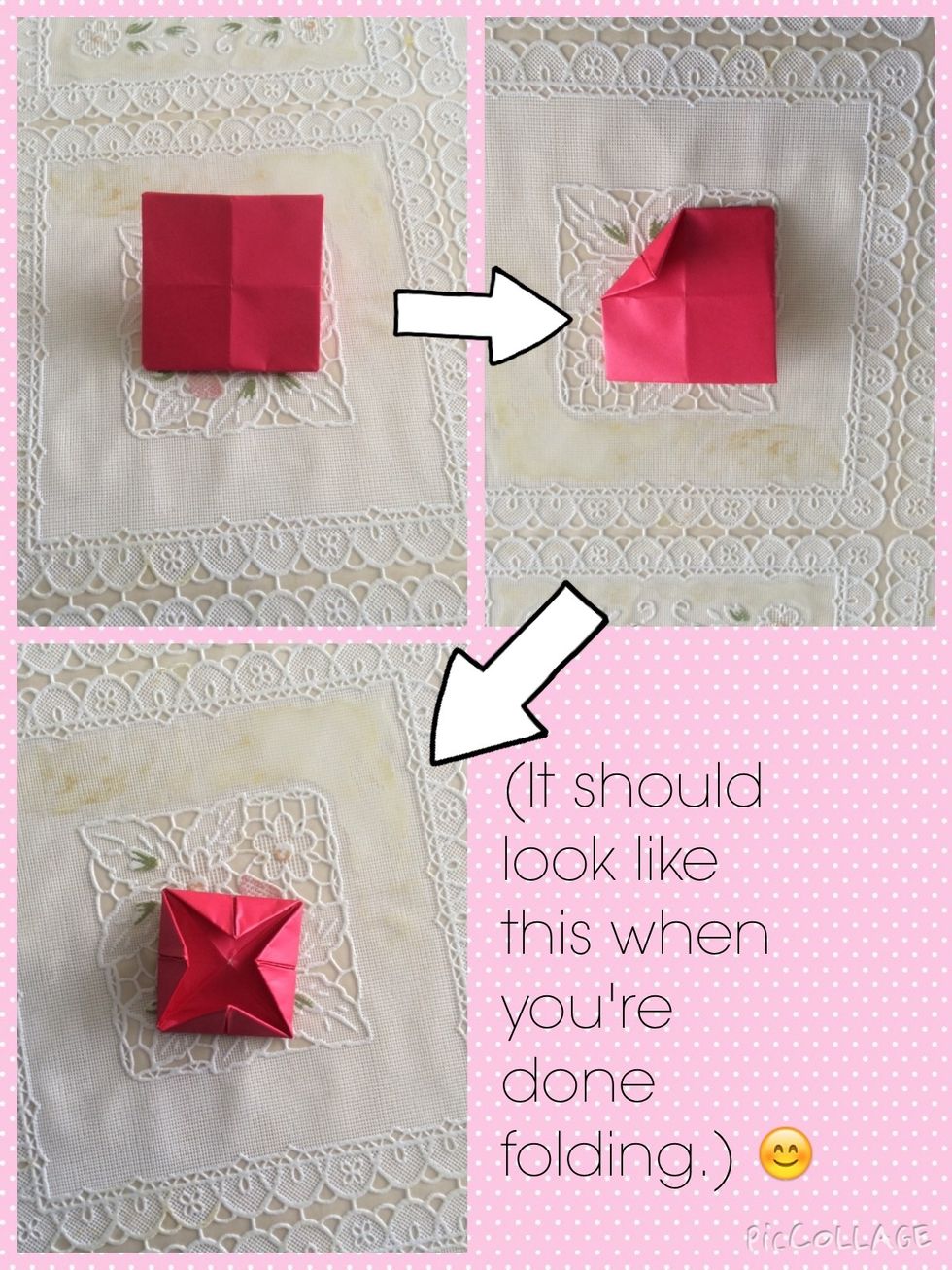 Now, take the square and flip it to the back. Fold down those corners into the middle.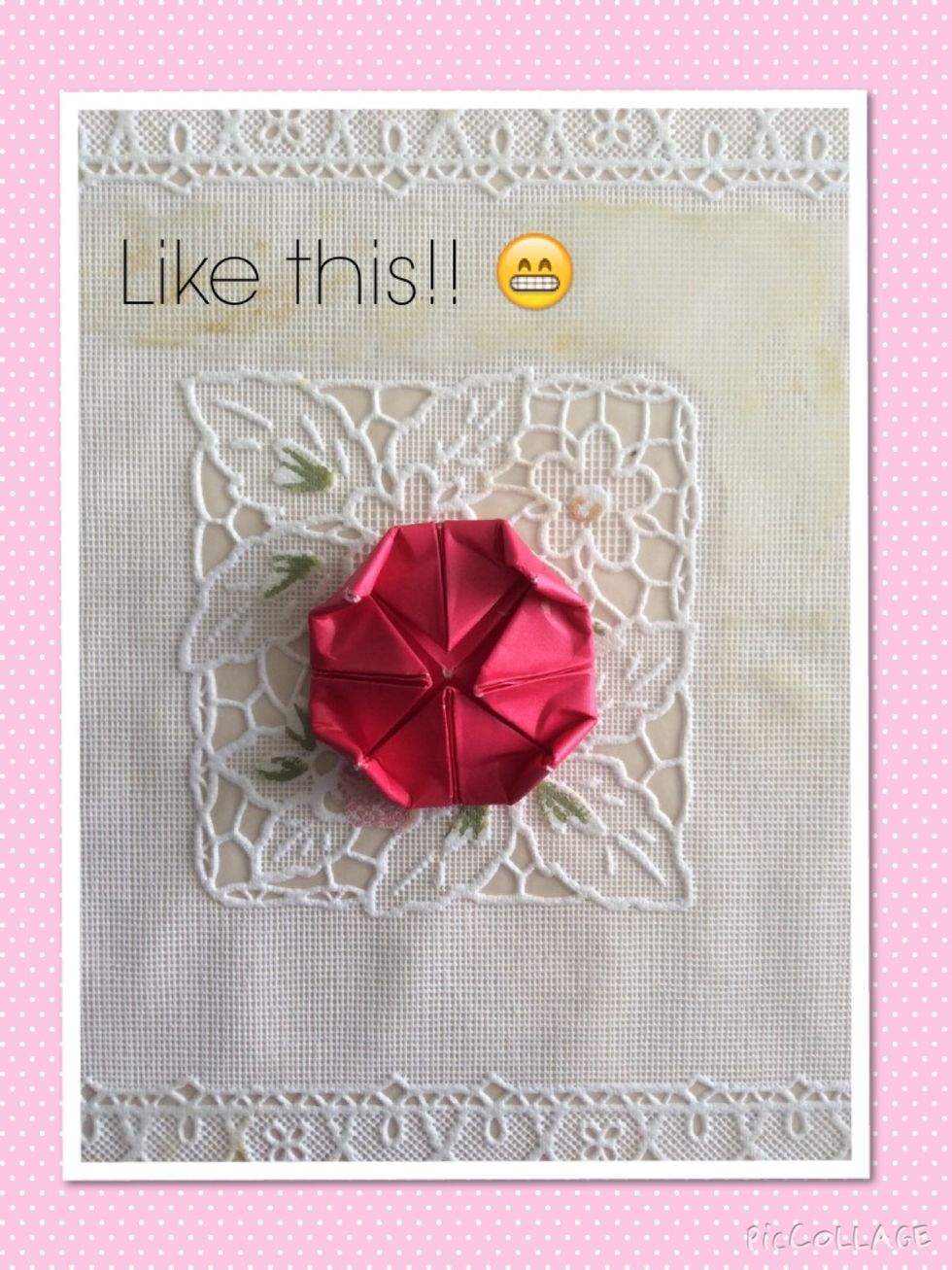 Fold down all four corners 1/3 of the way down like so.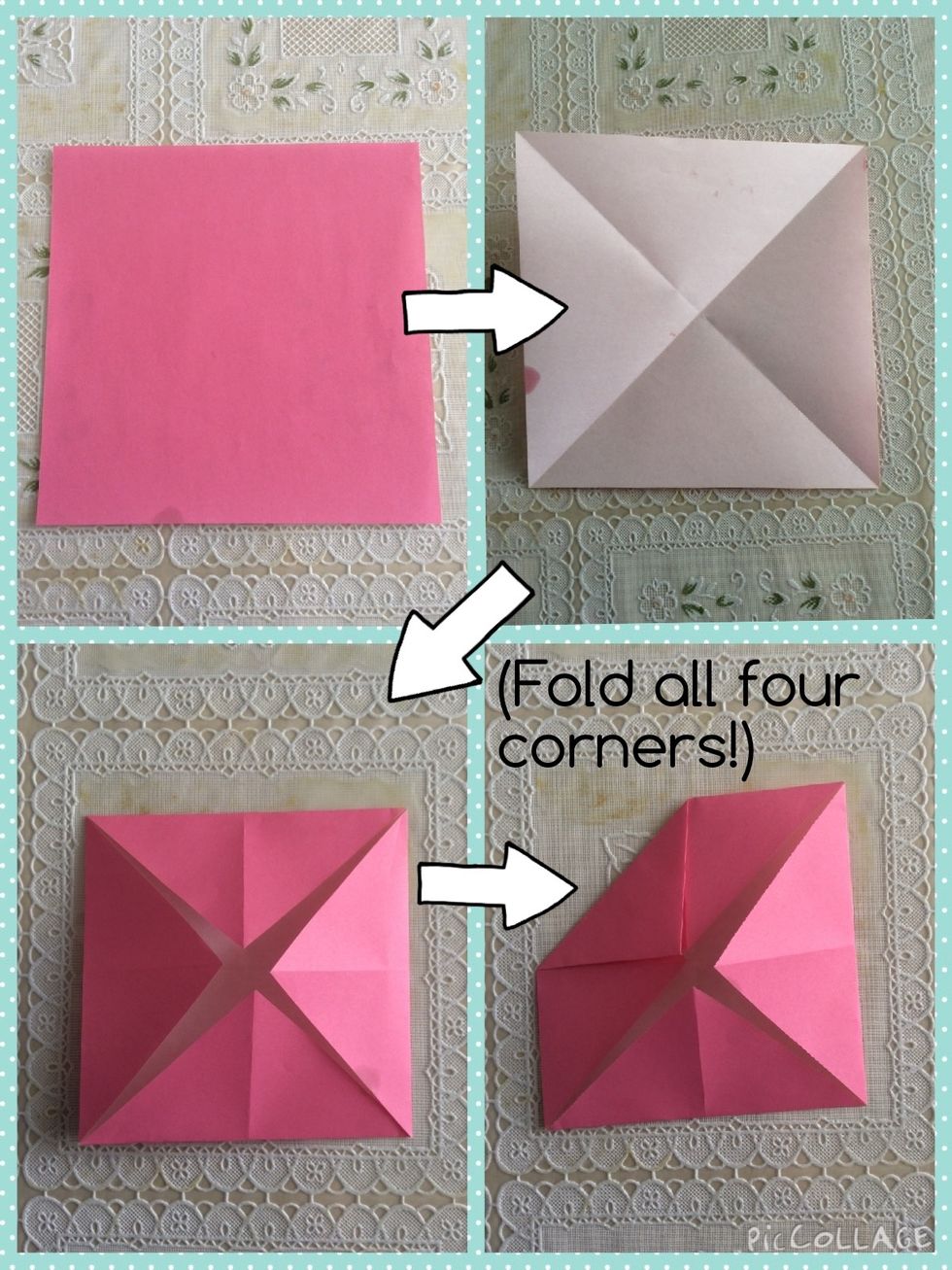 Take the second piece of paper and repeat the same steps, but for Step 2, fold twice.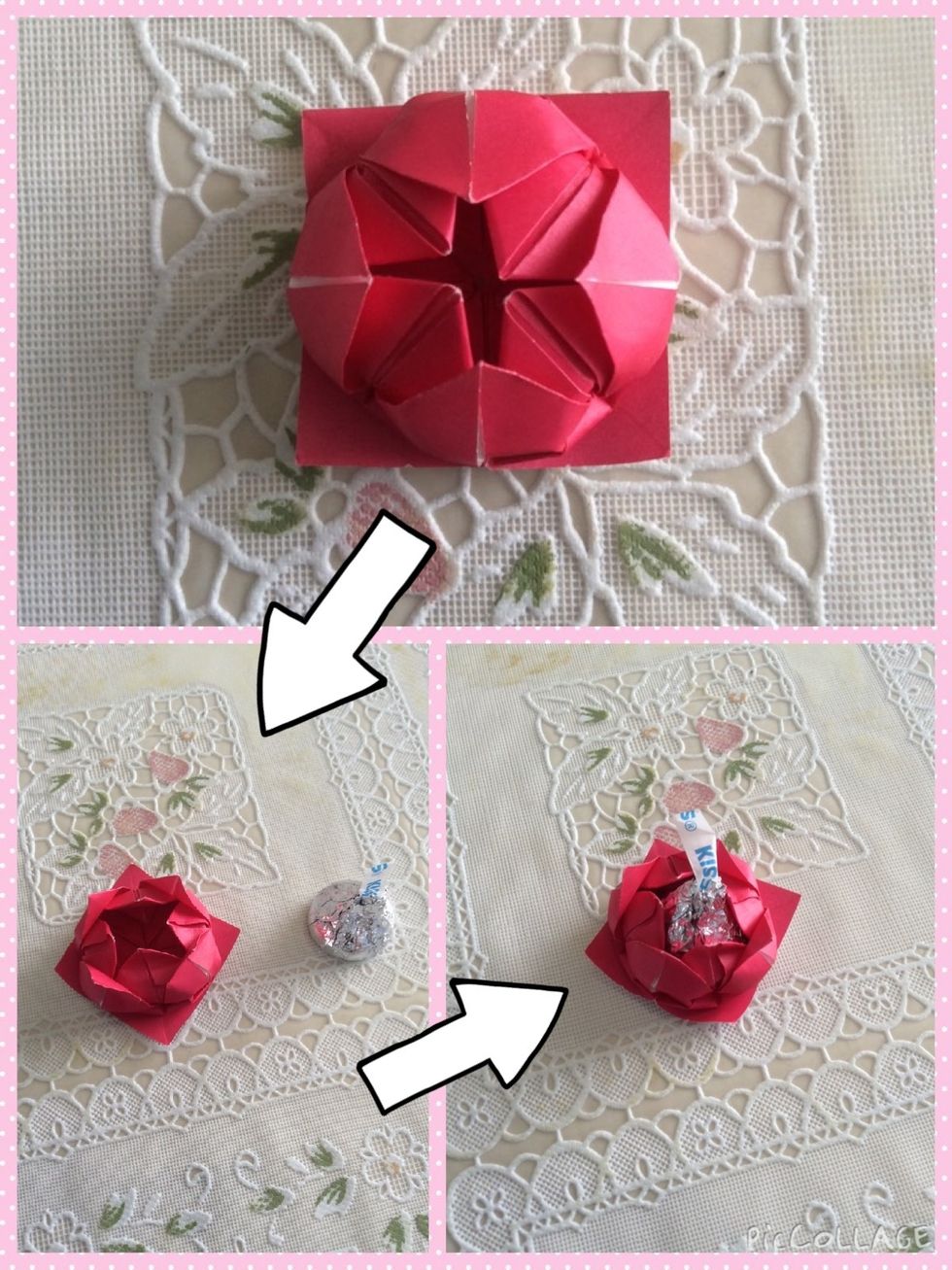 Place the Hershey's Kiss inside the opening of the small flower.
Put the small flower inside the larger one.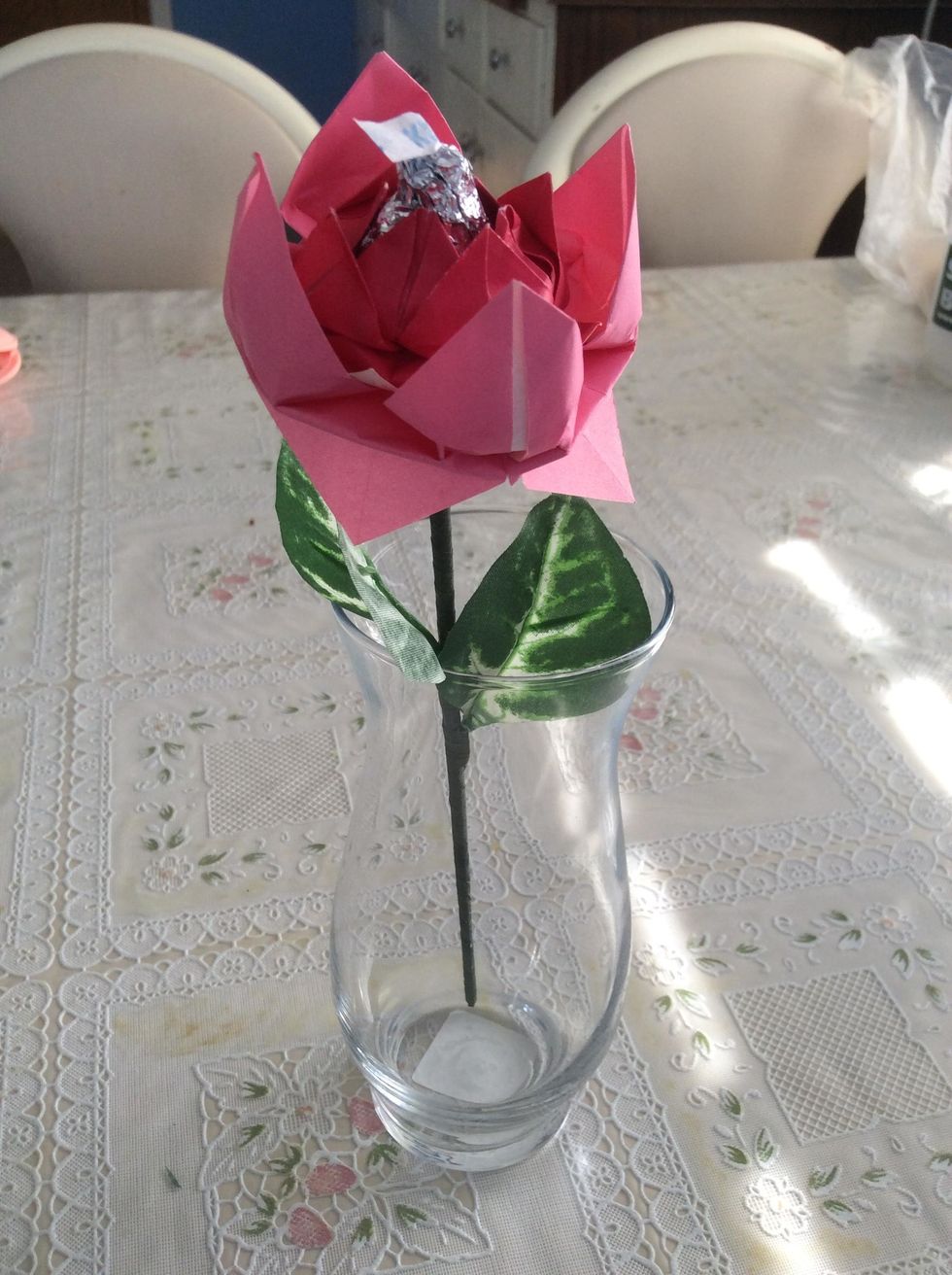 And you're done! Just repeat these steps to create the next 7 flowers (or until you've got the amount that you want).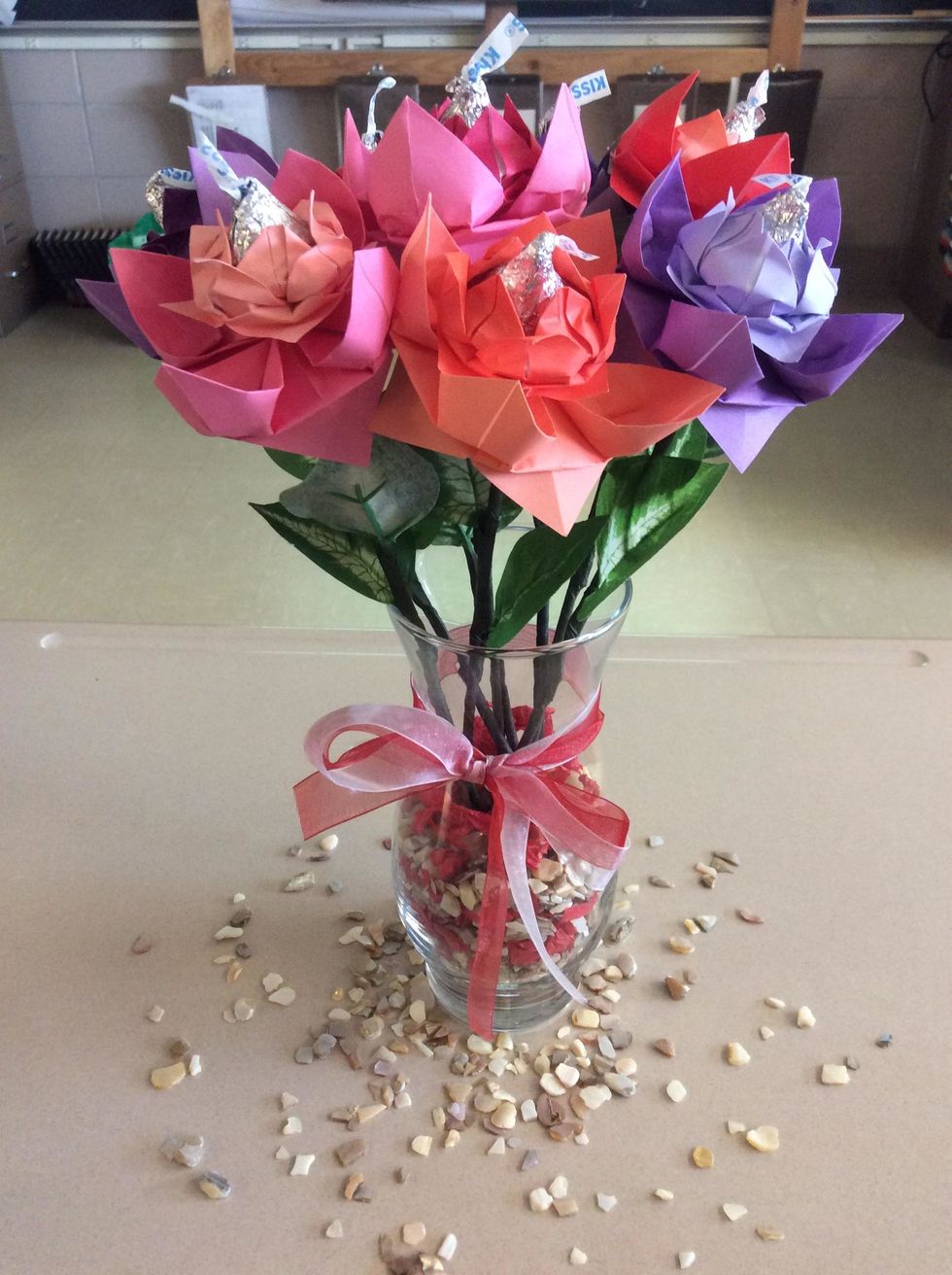 Finally, you're free to decorate this bouquet any way that you'd like. What I did was, I put the flowers into a vase and tied some ribbons around it. Good luck, and have fun!
This DIY's audience recognition is for high-tech learners/students.
16 6x6in Colored Origami Paper (of your choosing)
8 bamboo/wooden Skewers
16 fake floral/flower leaves
1 floral tape
8 Hershey's Kisses
1 Vase (or Mason jar)
2 6yd Ribbons (Optional)