Halloween is coming! Decorate your home with your handmade decors! :)
8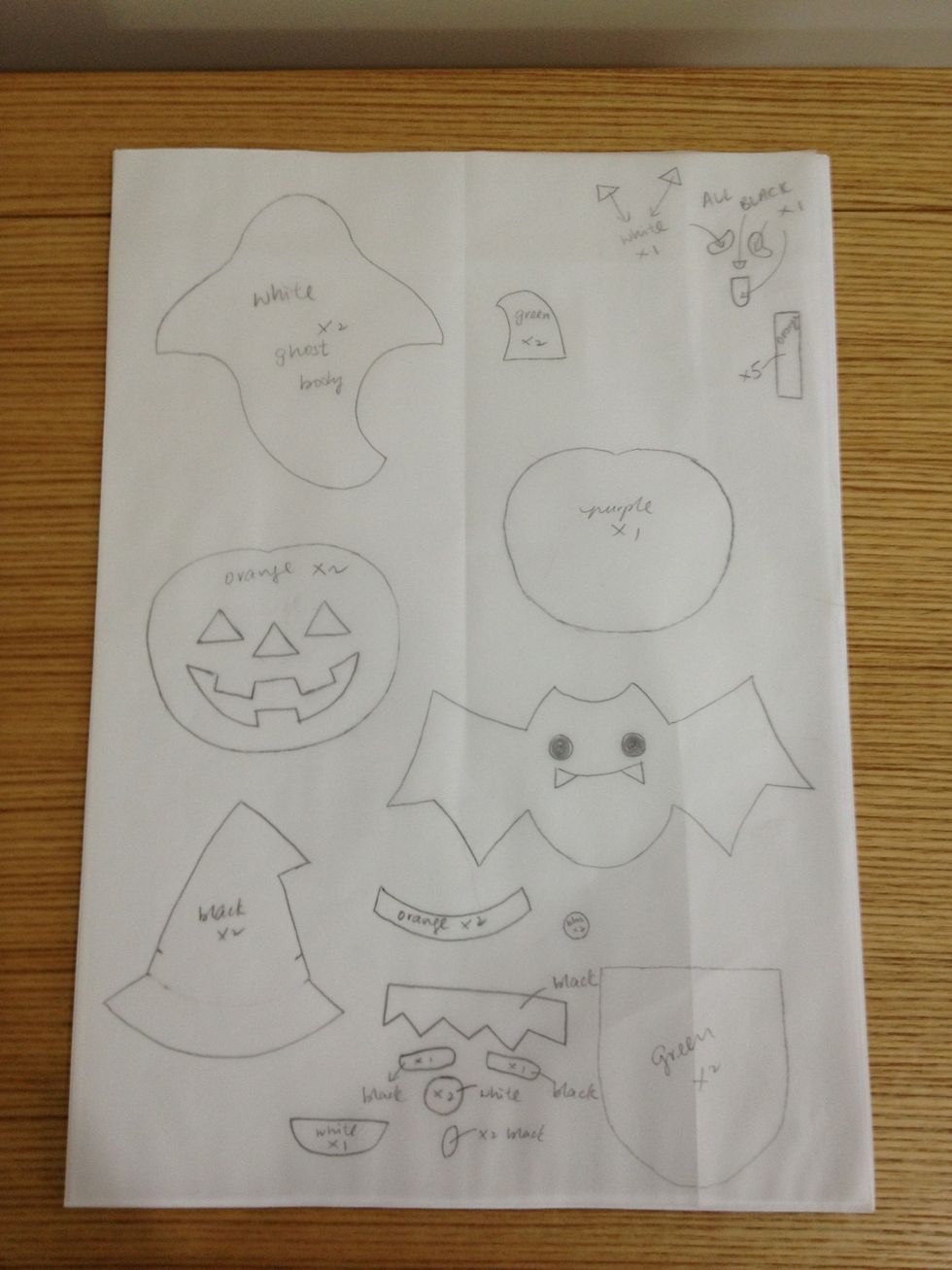 Prepare for all the patterns! We've got a pattern for Mr. Ghost, Lady Pumpkin, Witch Hat, Dr. Bat and Little Frankenstein!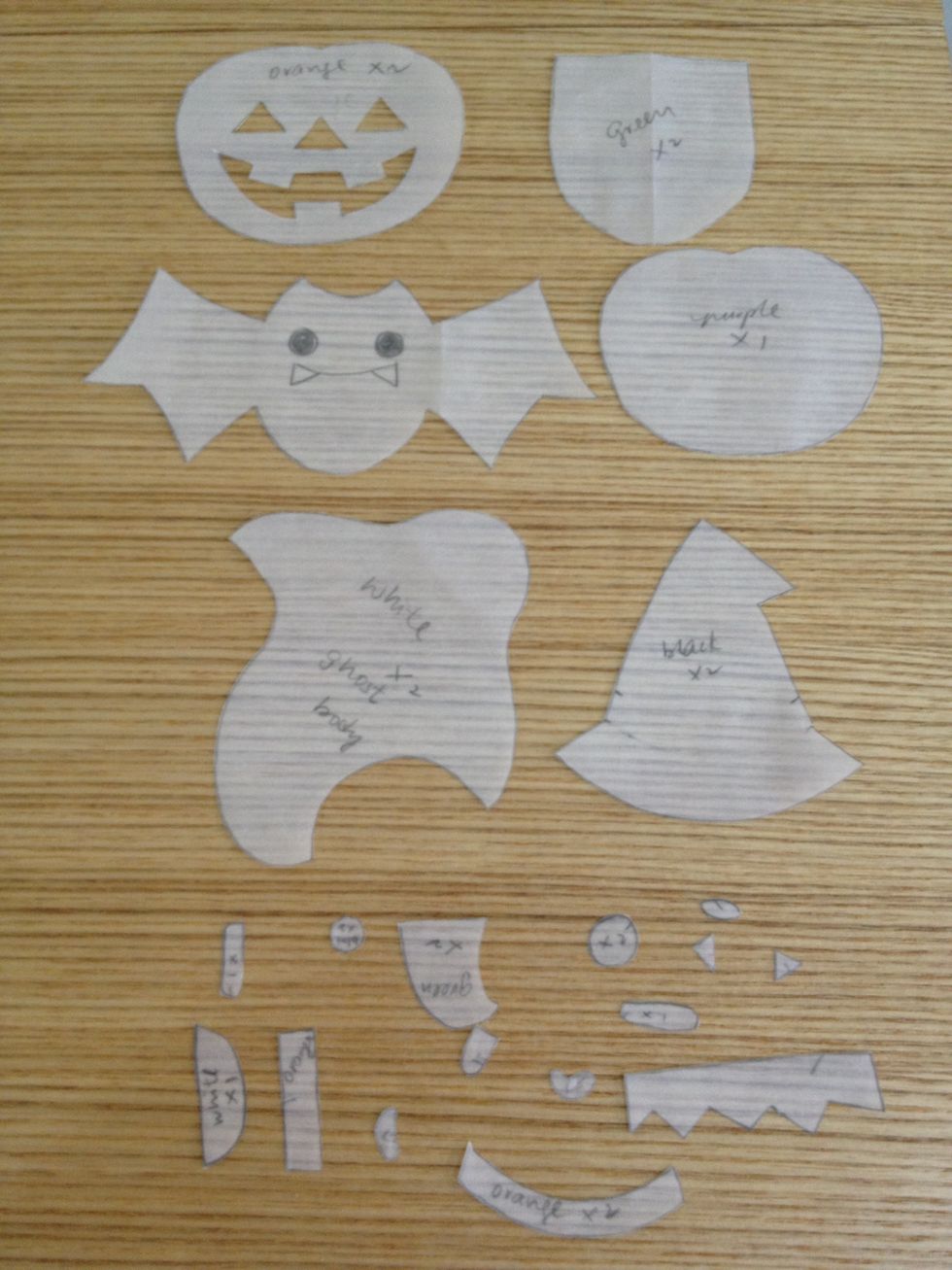 Get all patterns ready!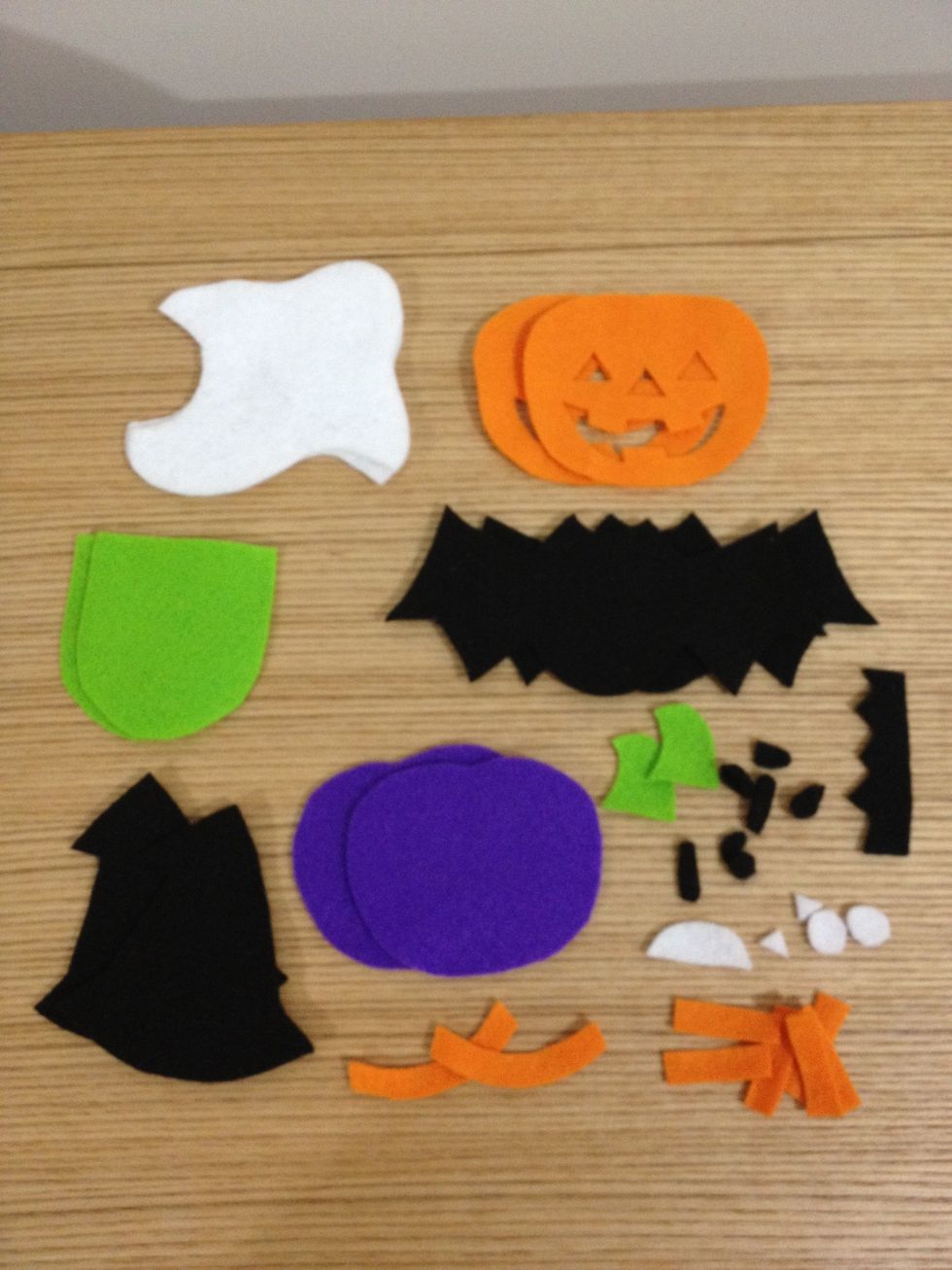 Fabrics are also ready to use!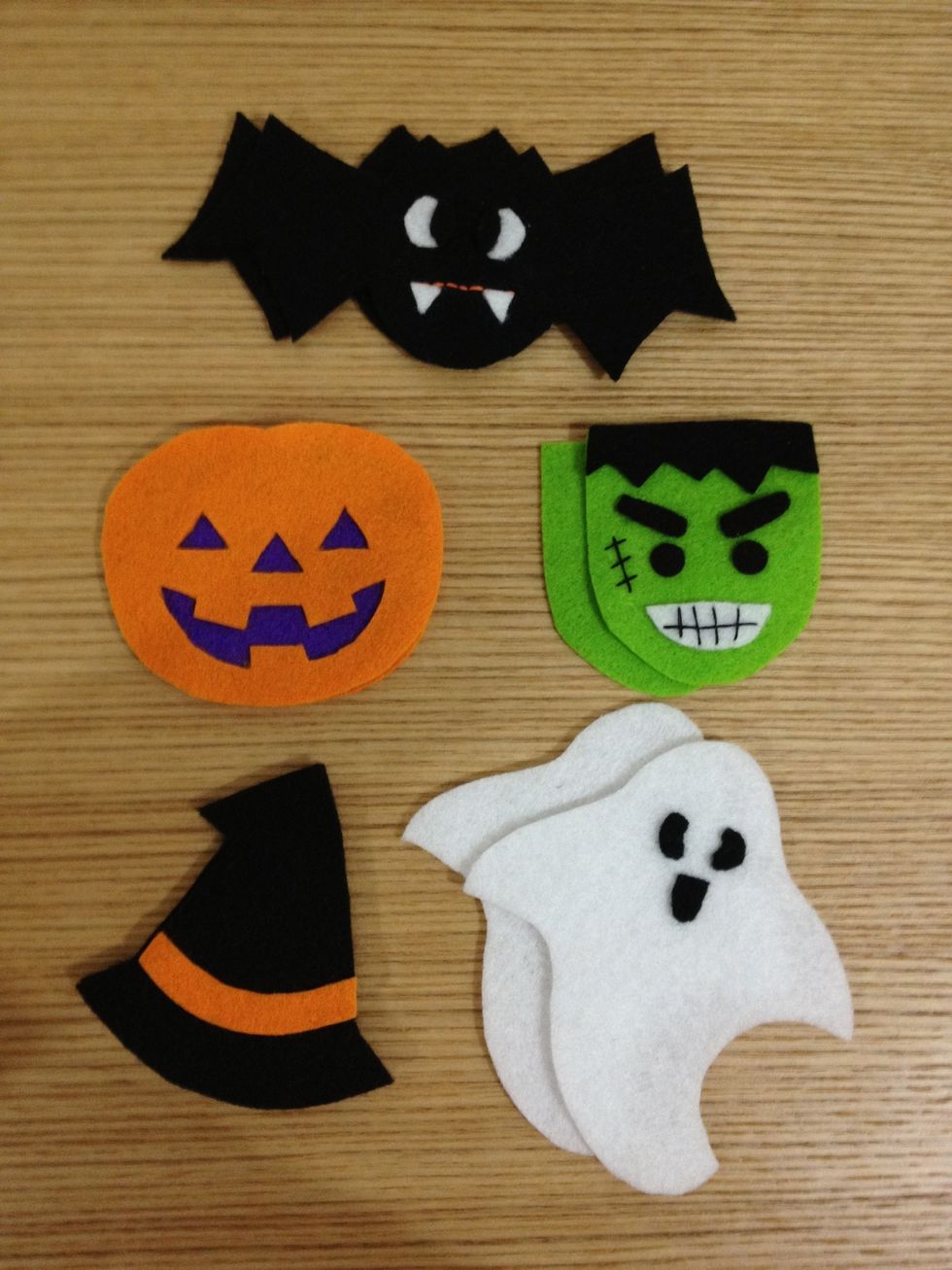 Use your glue for Eyes and teeth of Dr. Bat; purple felt for Lady Pumpkin; eyes ,eyebrows and mouth for Little Frankenstein, eyes and mouth for Mr. Ghost and orange strap for Witch Hat!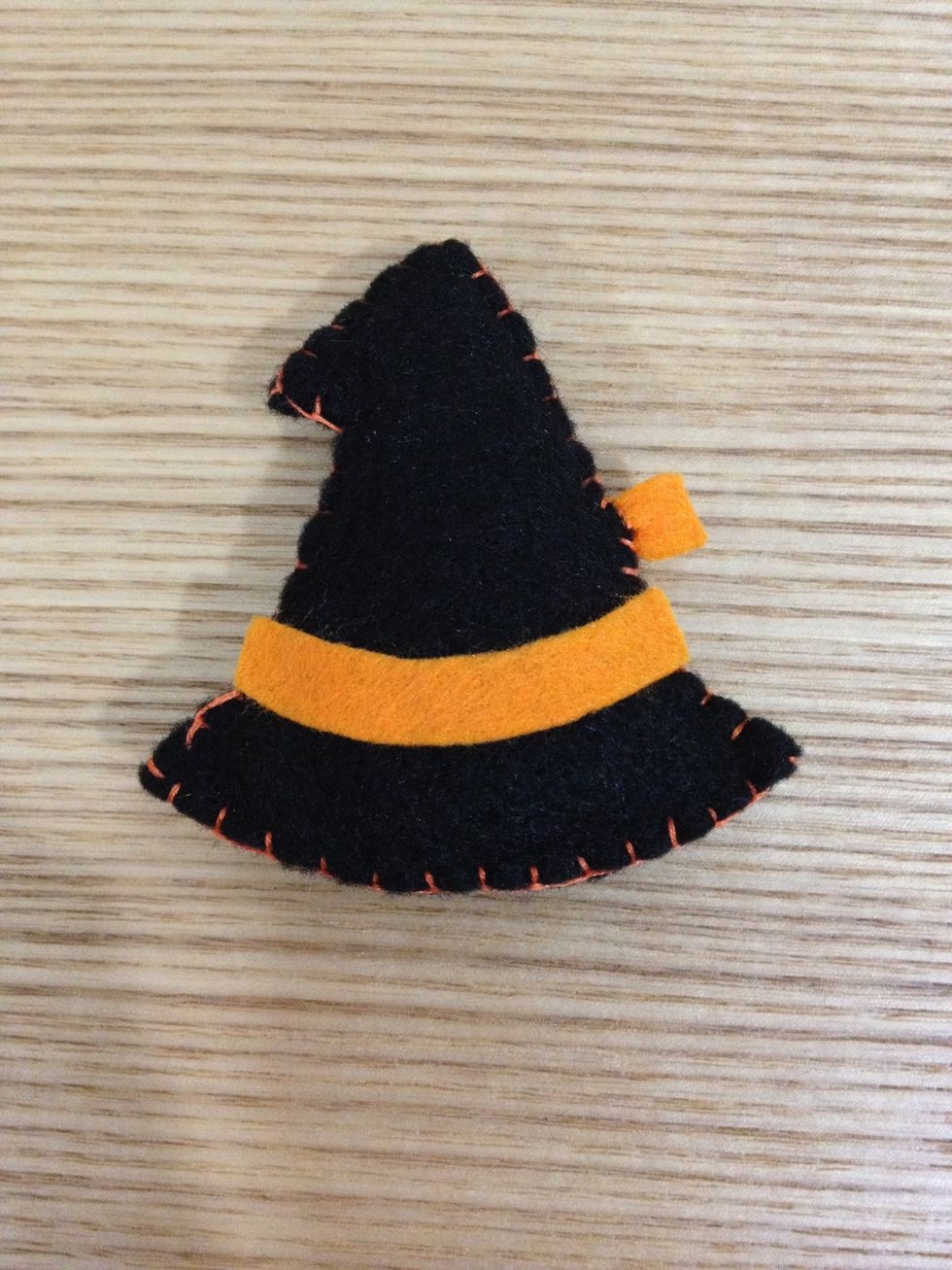 Use blanket stitches to sew up after filling up with poly stuffing! Don't forget to use simple stitch to attach the tiny orange strap onto the hat!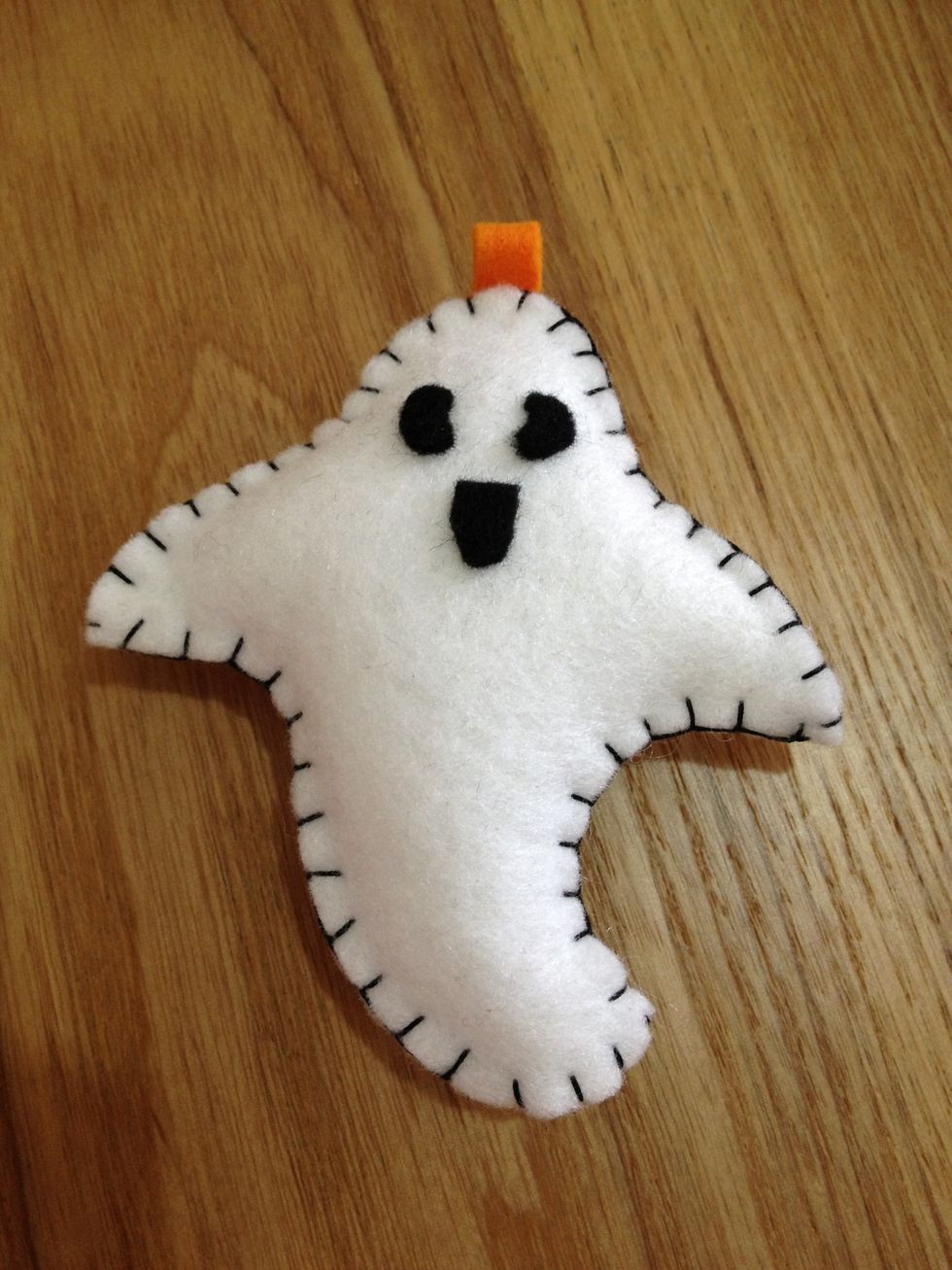 Same procedure for Mr. Ghost!👻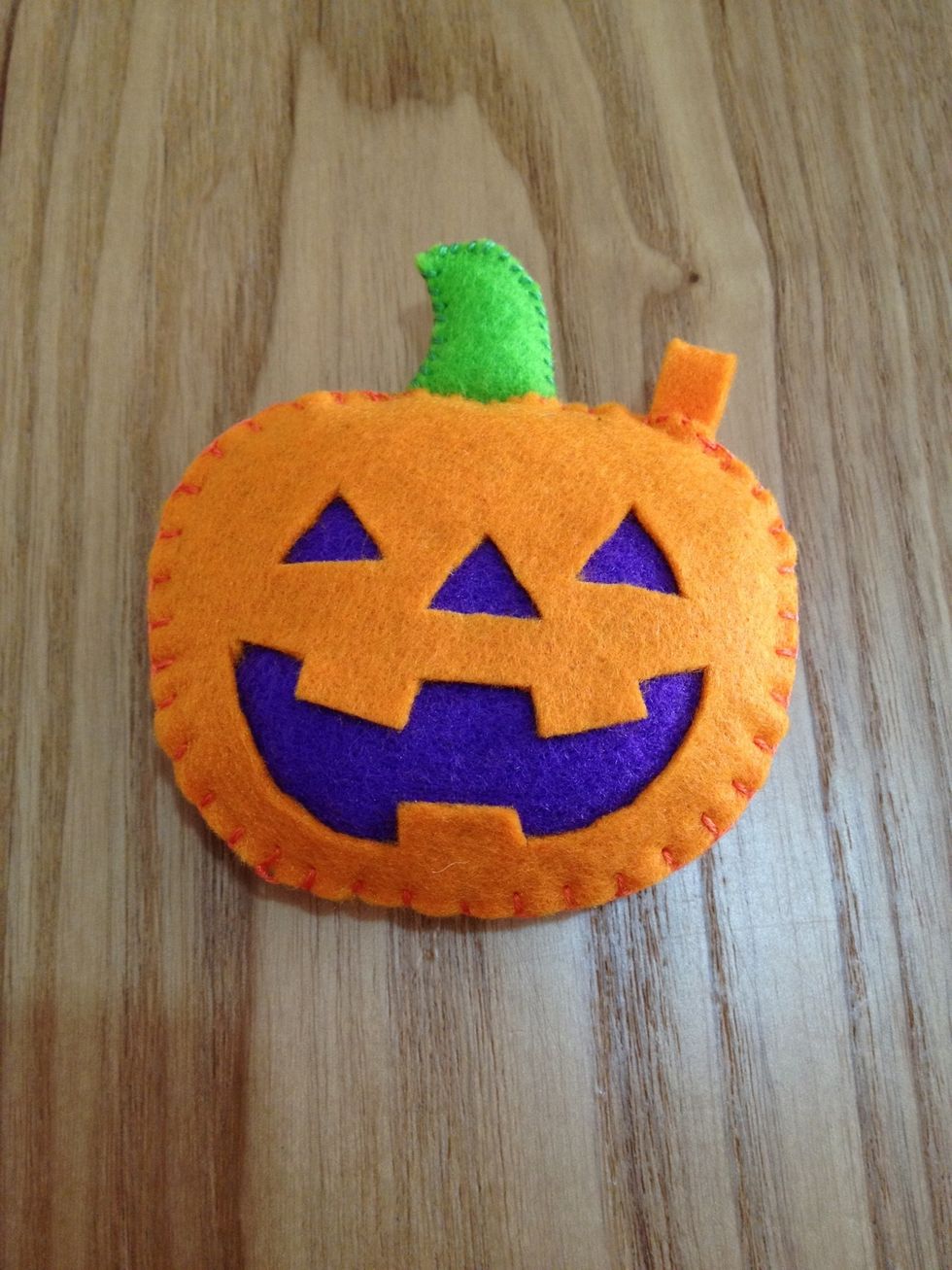 Use overcast stitches for Lady Pumpkin's Stem and blanket stitches for the rest of the body!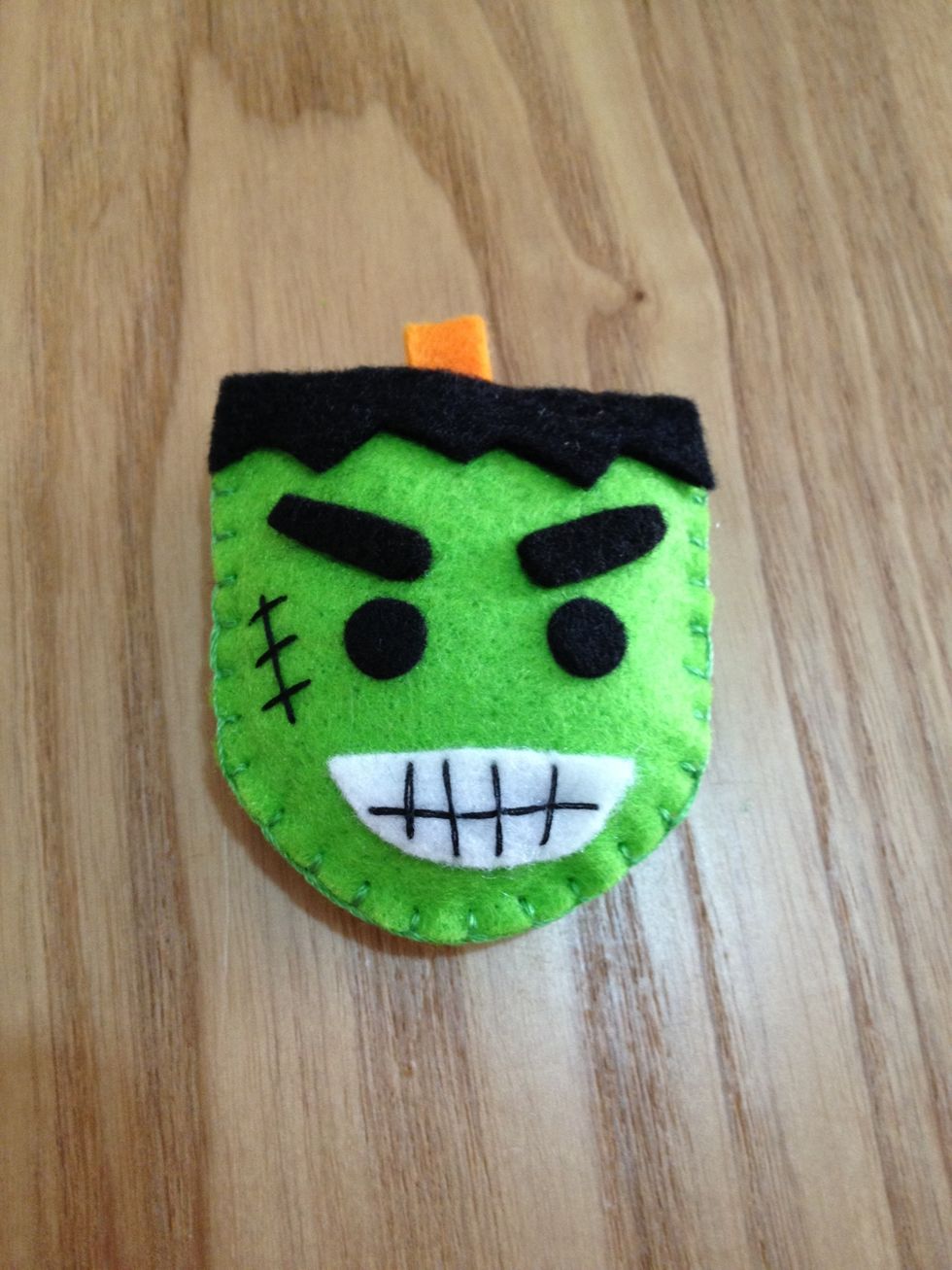 Use straight stitches for his teeth and scar! And overcast stitches for closing up! Don't forget to stuffed up!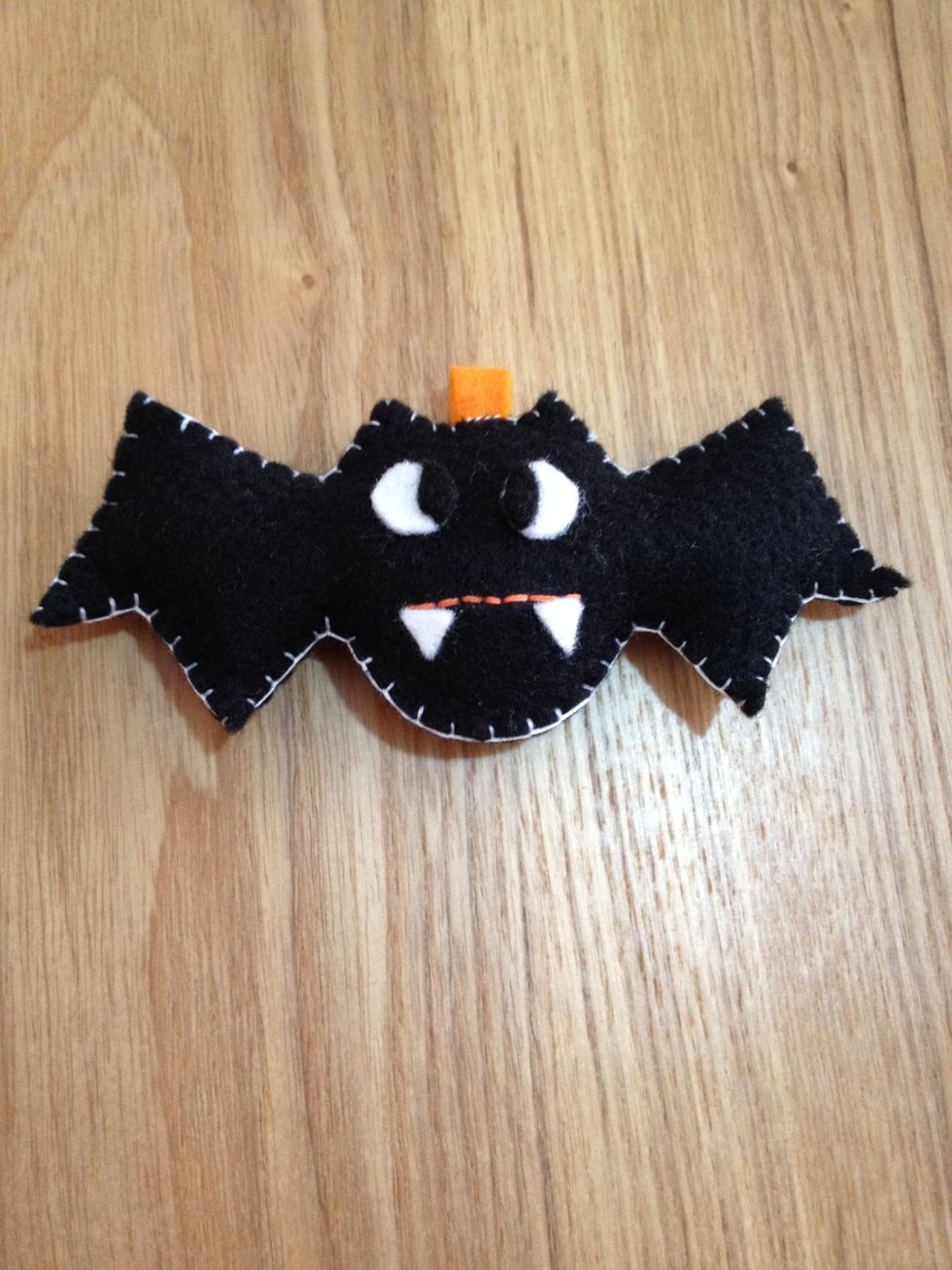 Simple stitches for Dr. Bat's mouth and use the same stitches as the others to close up!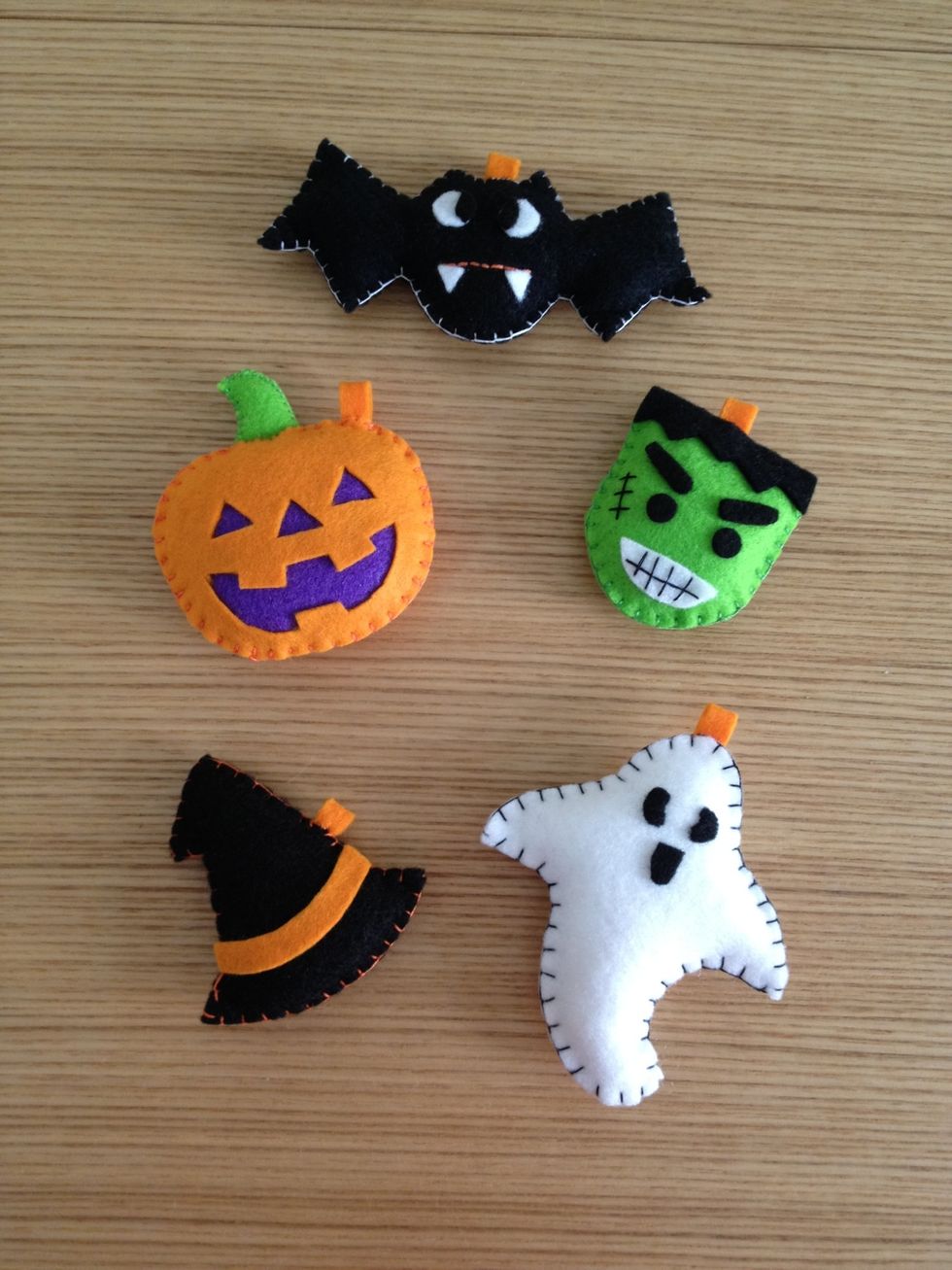 Here we go! One last step...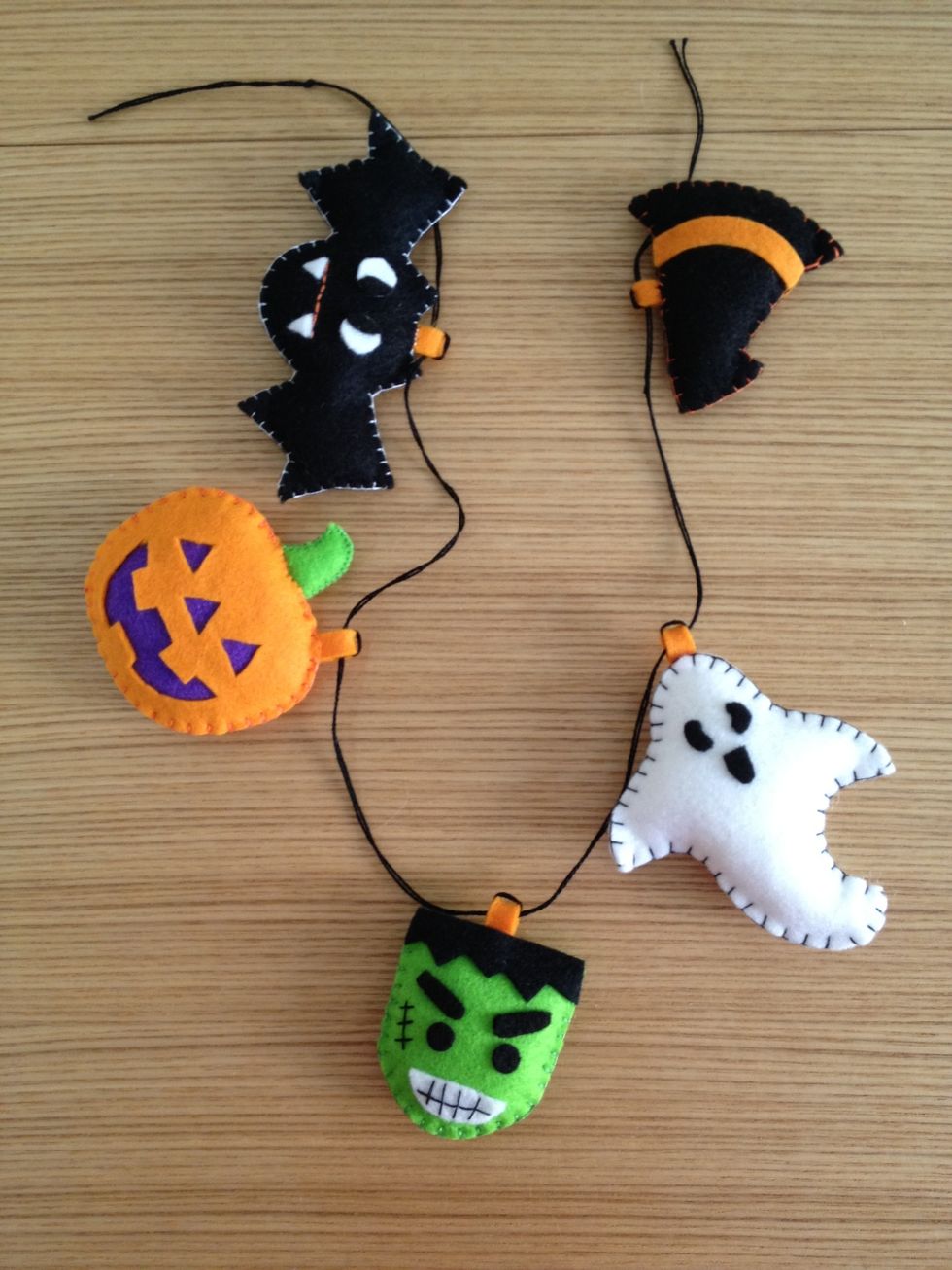 Use a piece of string (100cm) to link them up!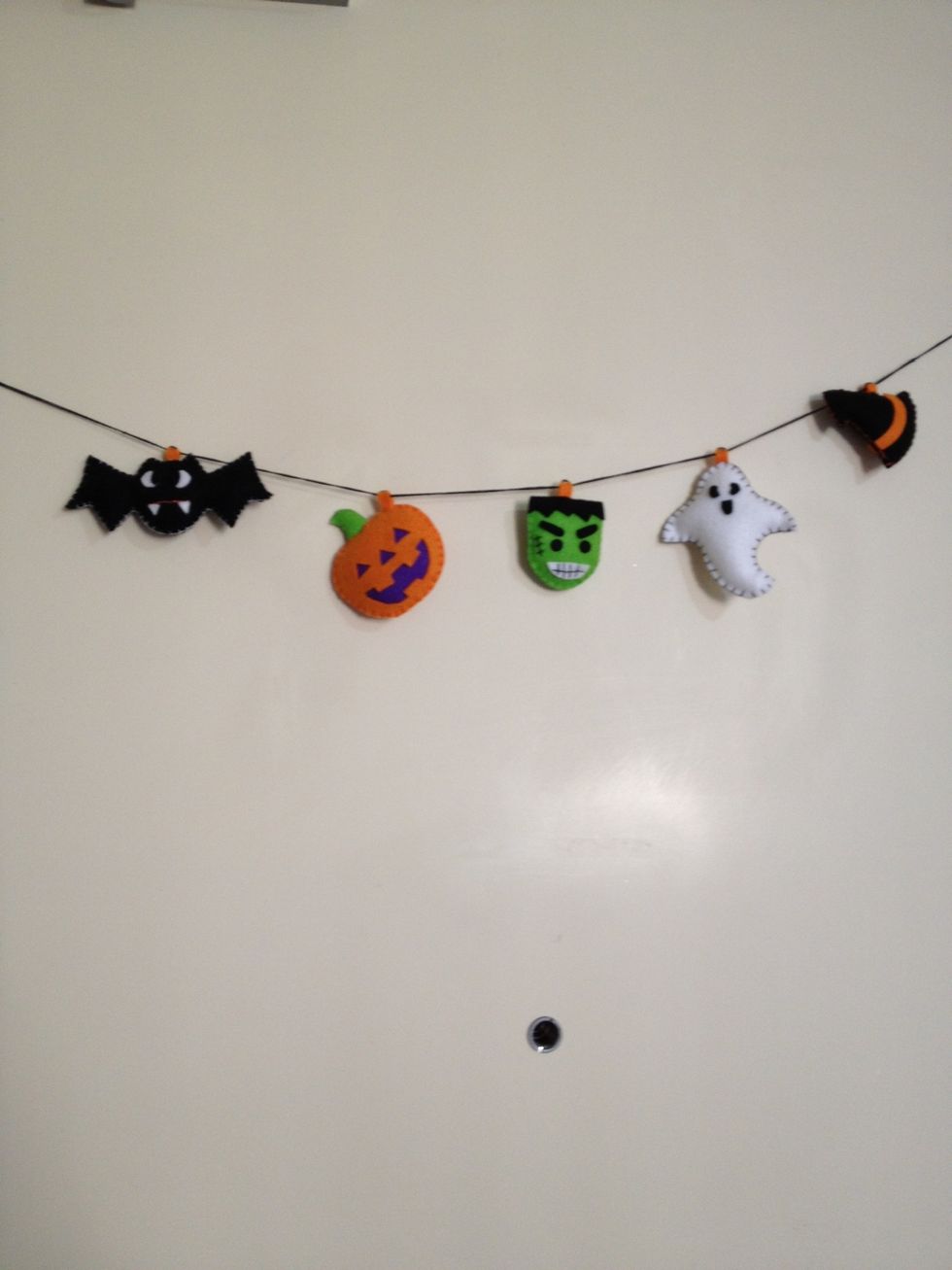 This is how they look on my front door!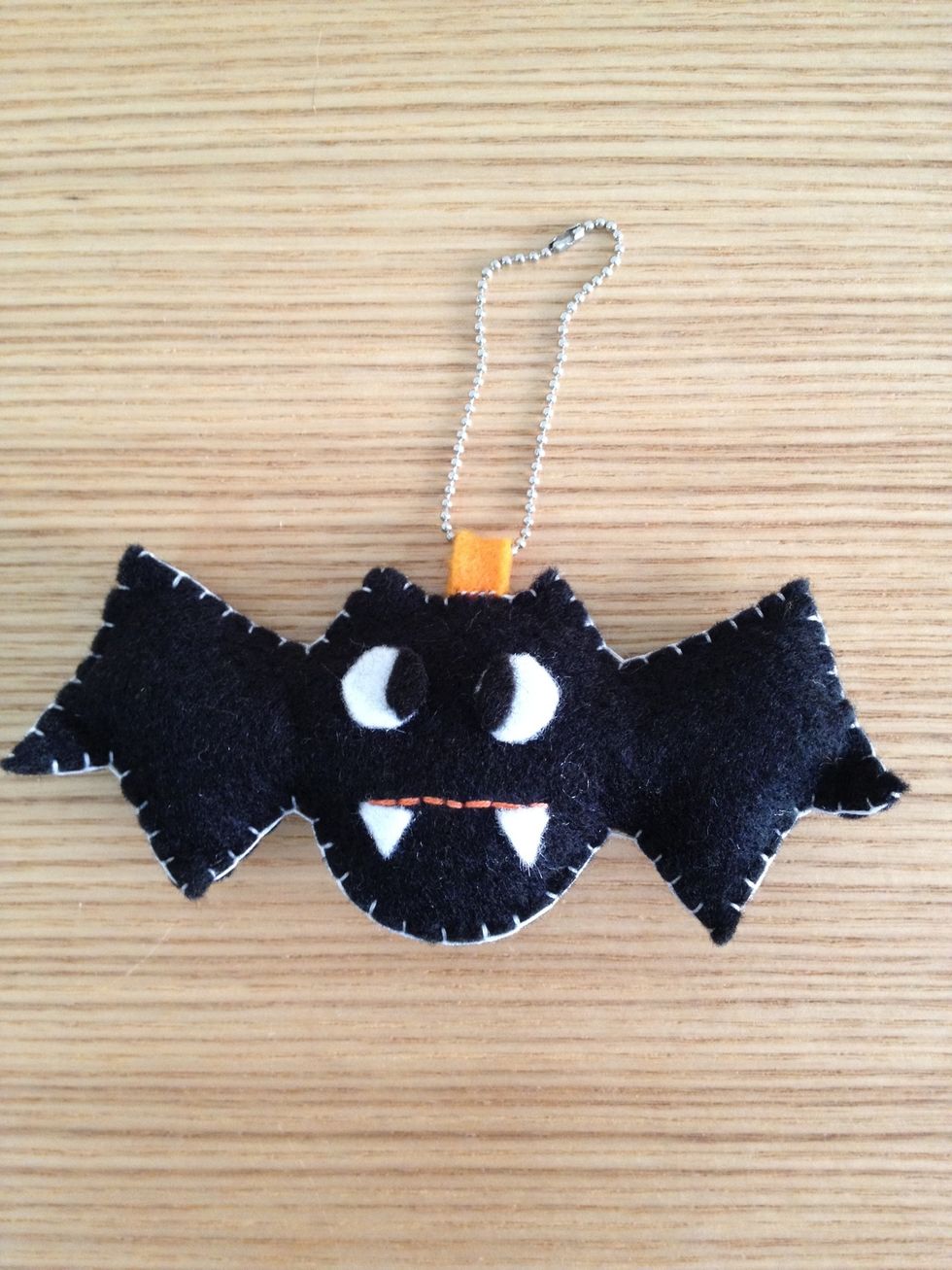 Extra: you can also turn them into a key chain! 😱
Hope you like this decor! "Trick or Treat"! 😜
Needles & pins
Scissors
Felt
Glue
Pen and eraser
Ruler
Tracing Paper
String
Poly stuffing
Threads
Jojo Mama ☀
A working Mom with 2 cutie pies. And who loves traveling, cooking, singing, children education and movies!