For my bestfriend's birthday, I decided to personalize a gift which I knew she'd cry over (AND SHE DID! hehehe) Being the little geek that she is, galaxy sneakers were the "perfect fit" ;) ENJOY!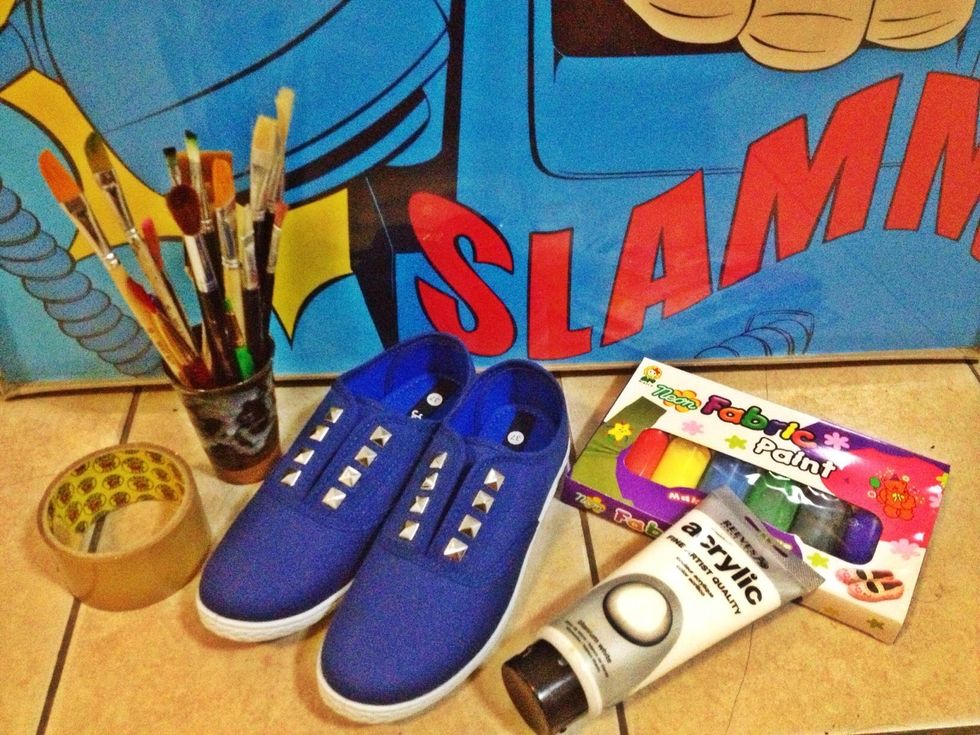 PREP: Get all your materials together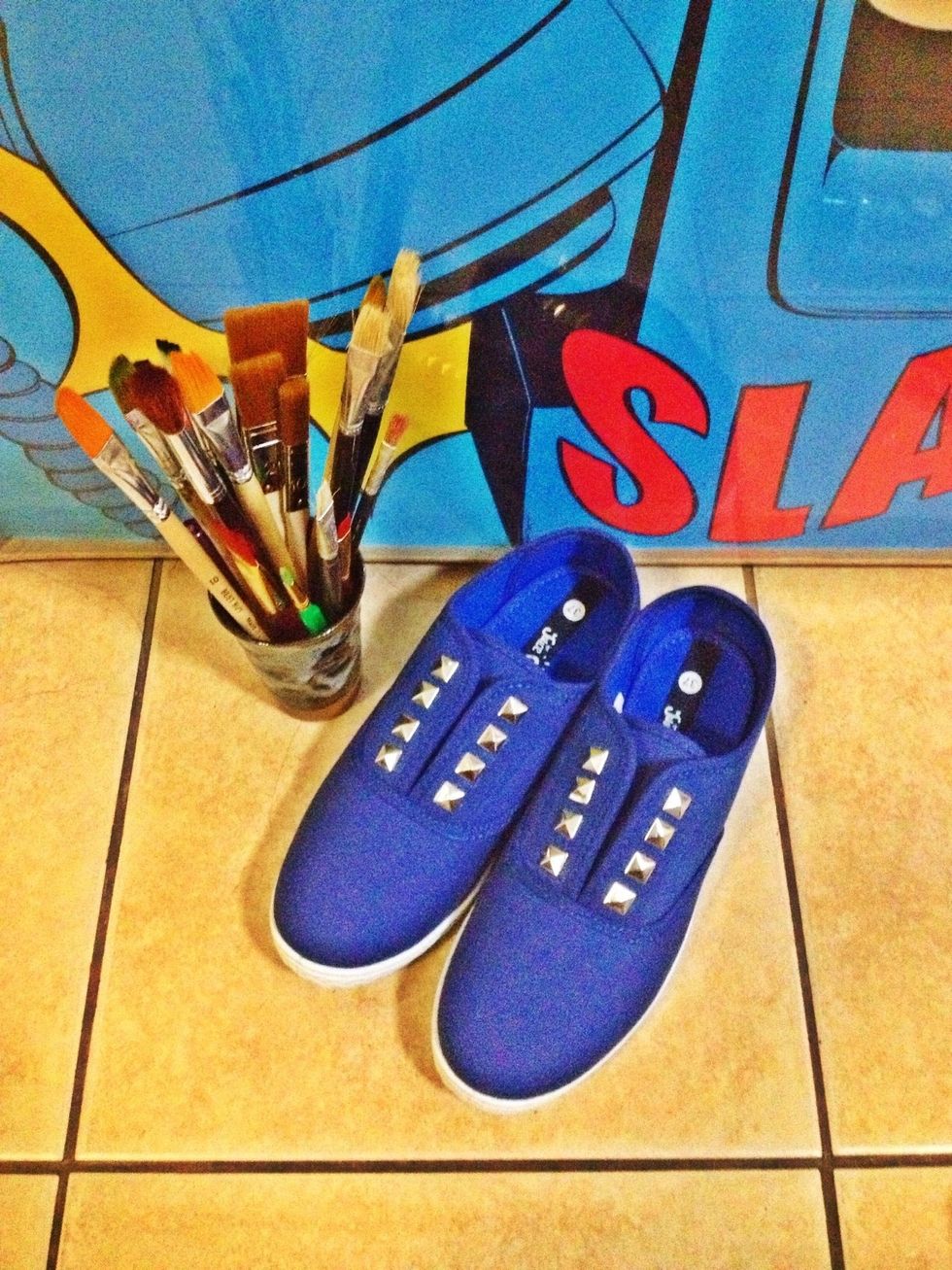 Grab your shoes and tape...
And tape the bottoms. So that the soles remain clean at the end.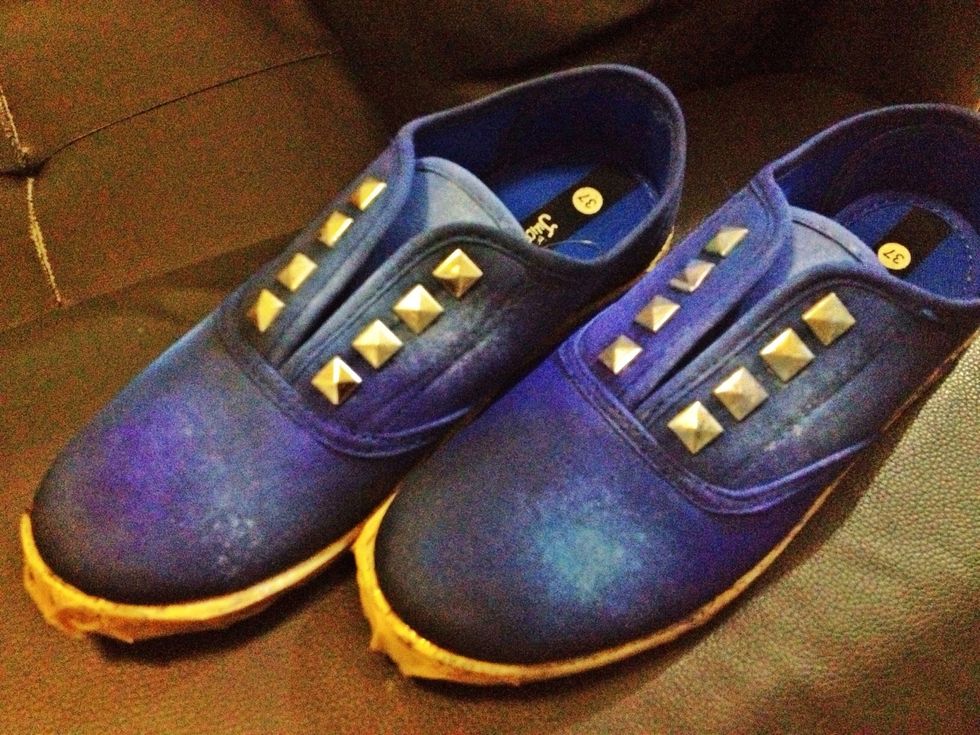 Take a brush (size DOESN'T MATTER lol) and start dabbing on galaxy colors.
NOW, lay down a mat/ newspaper or brown paper bag. Dip your toothbrush into white paint and run your fingers over the bristles to get a splotch effect :) stars!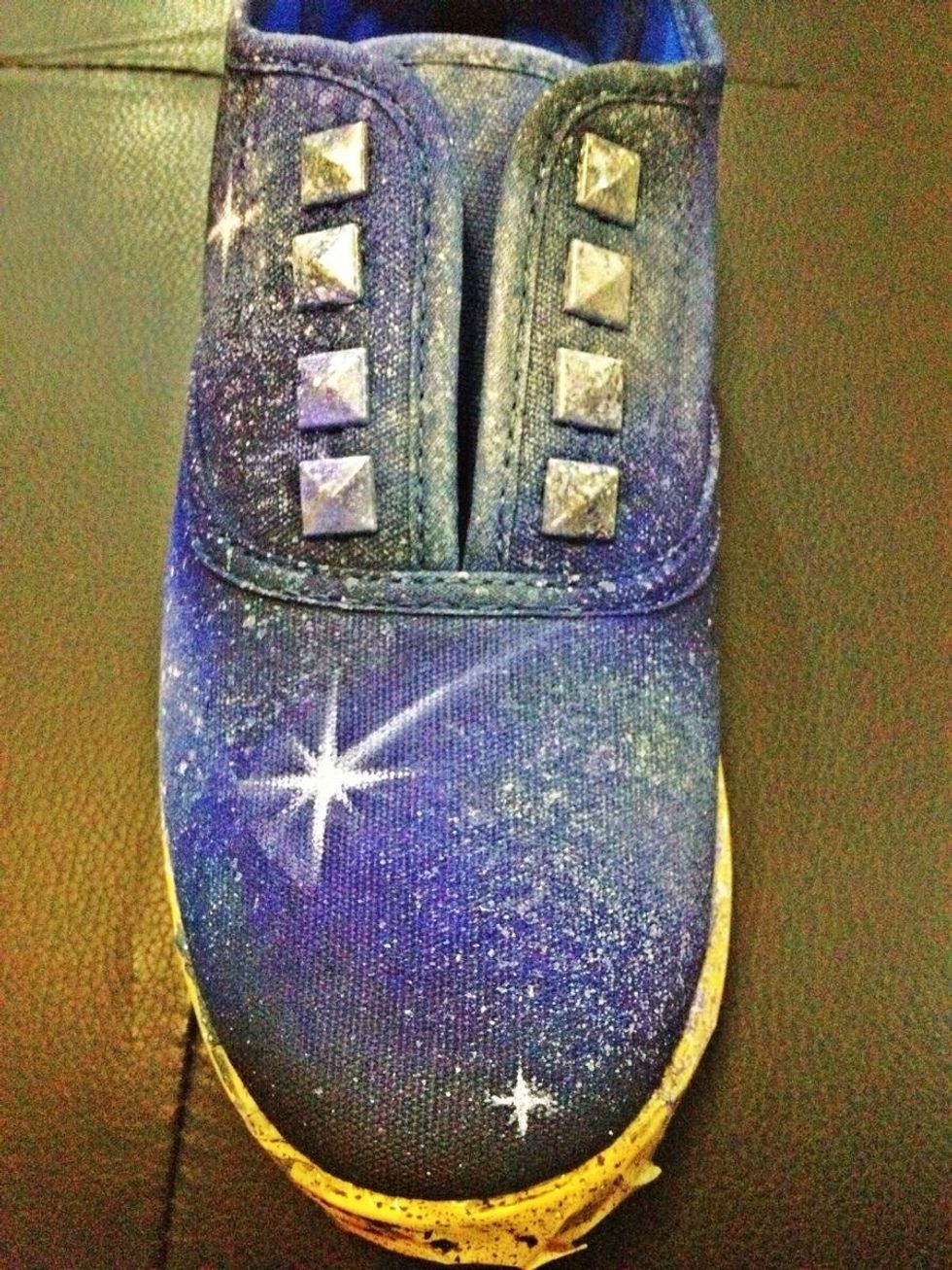 Then personalize your shoes! I just drew over the background with shooting stars. What y'all think?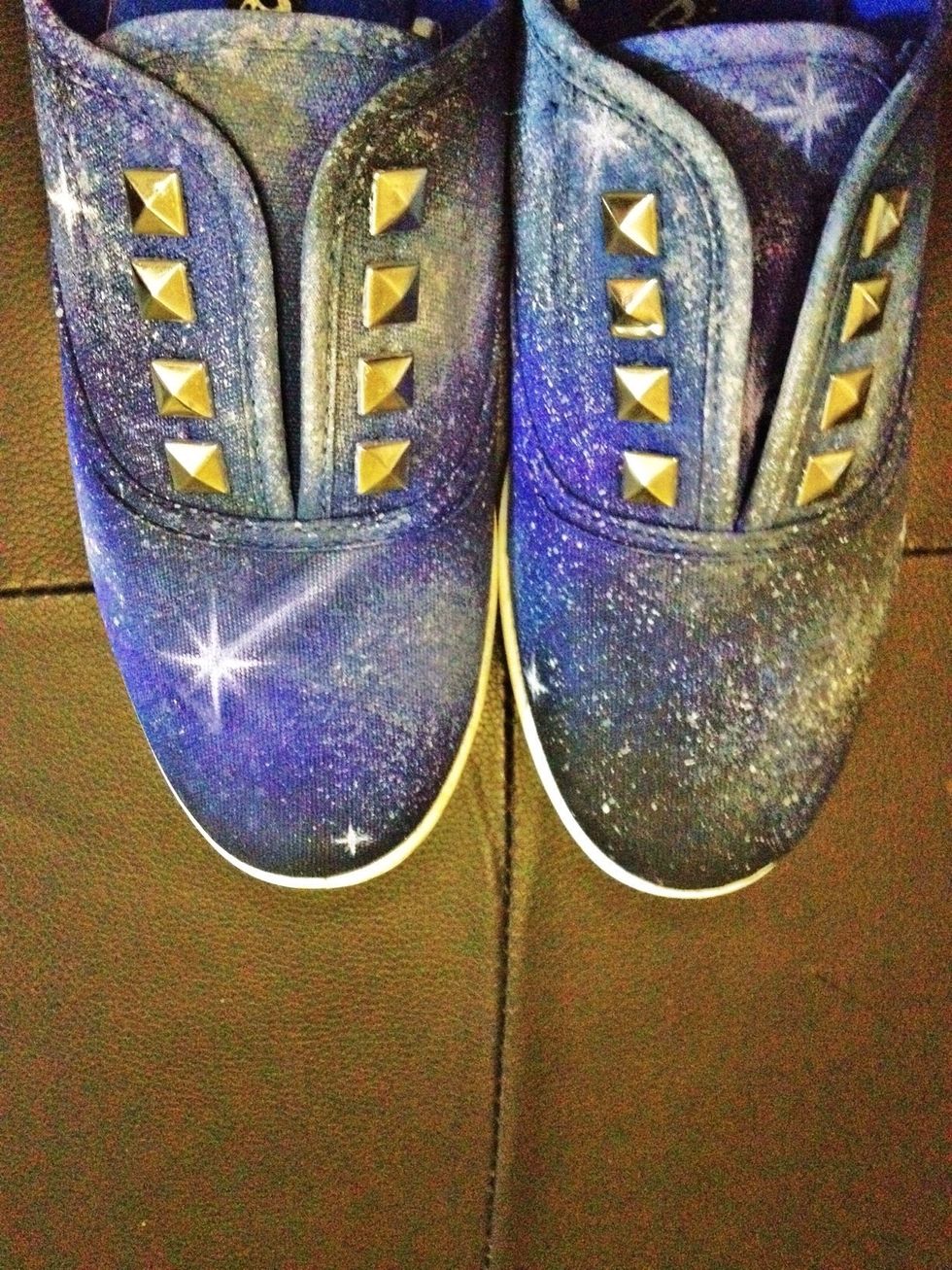 Background colors I chose: Shades of Blue, Purple, Black and White.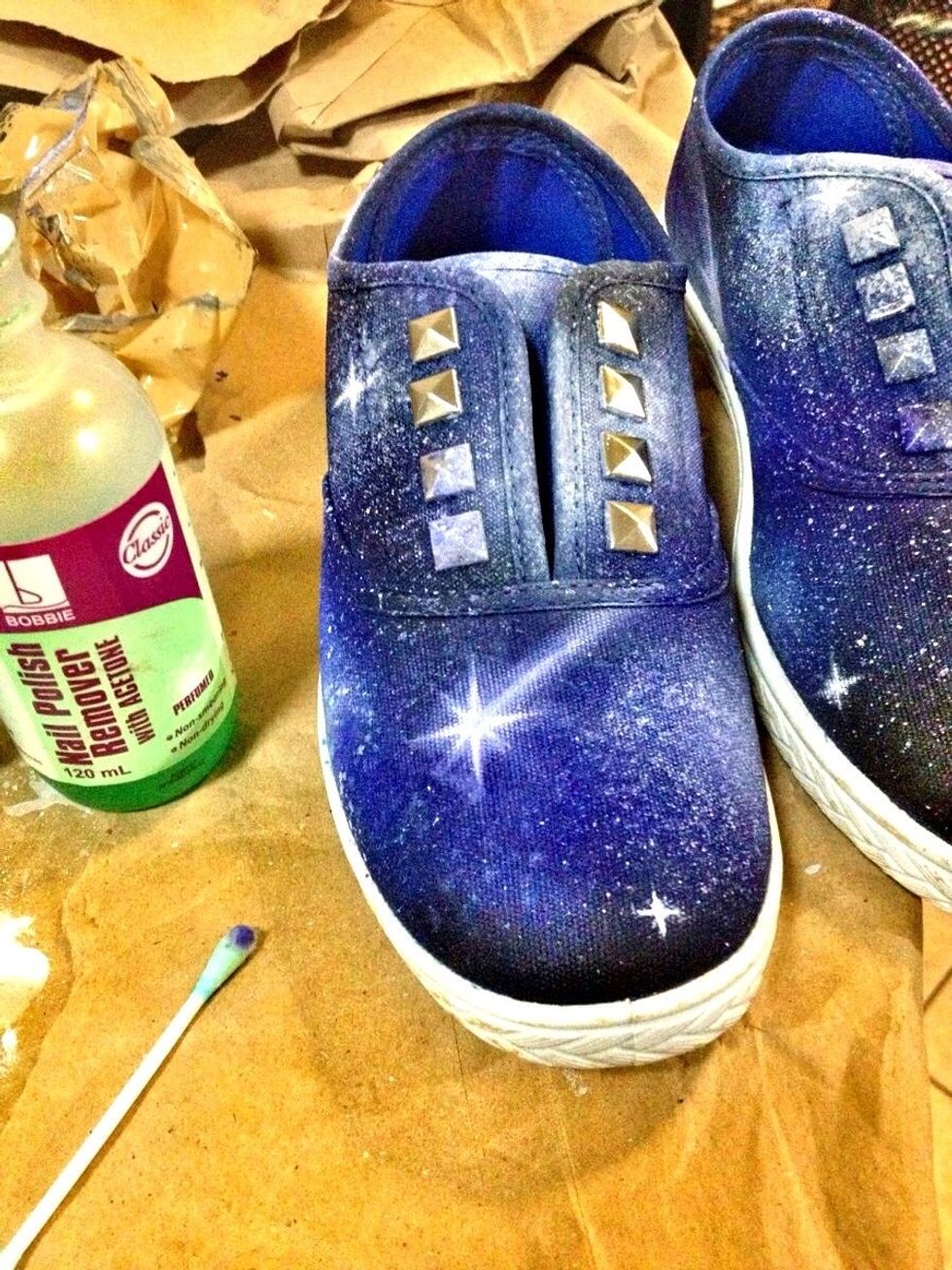 Now it's time to be tedious and do the clean up. Take the nail polish remover and your Q-tip and get the metal studs clean.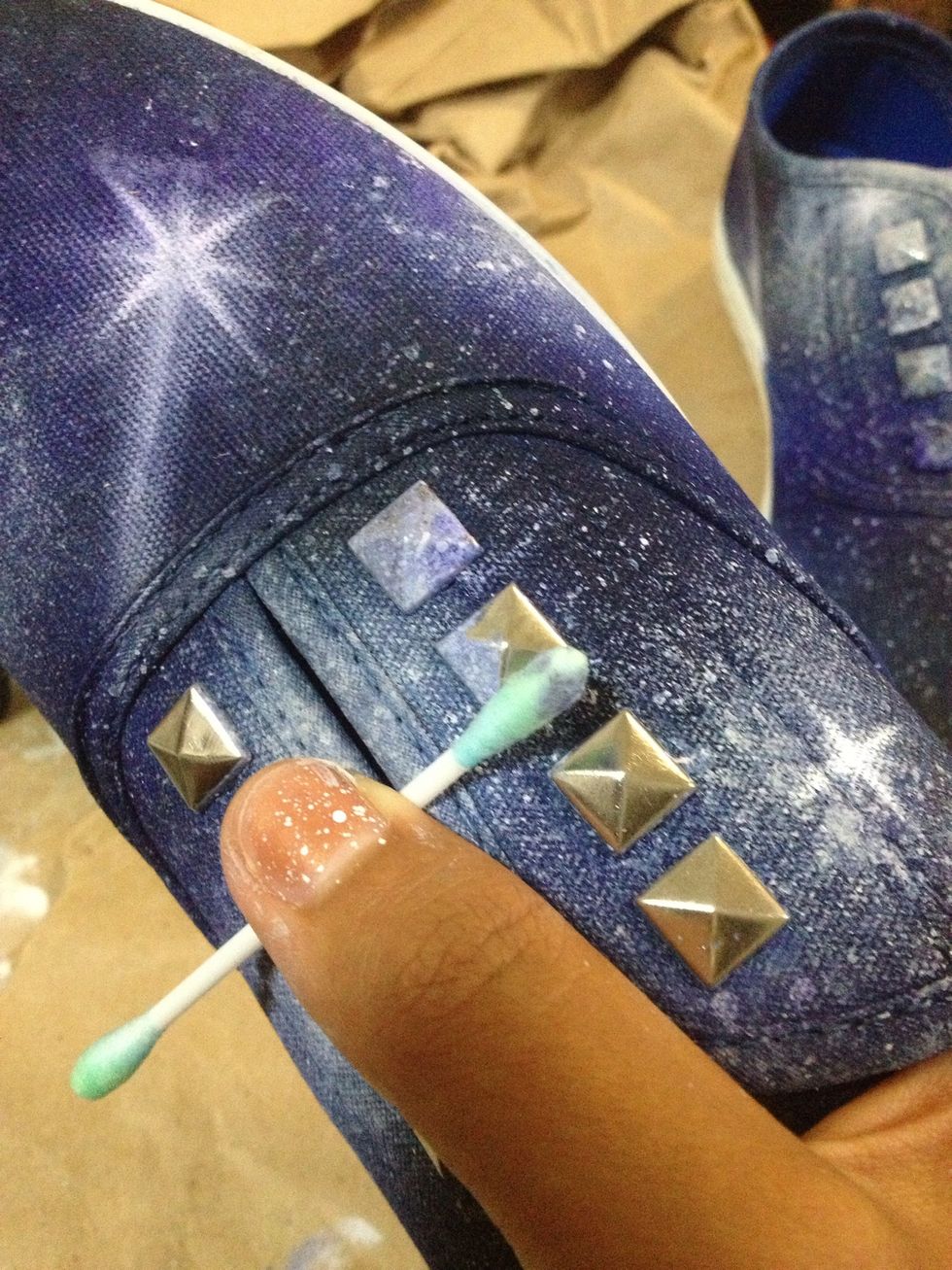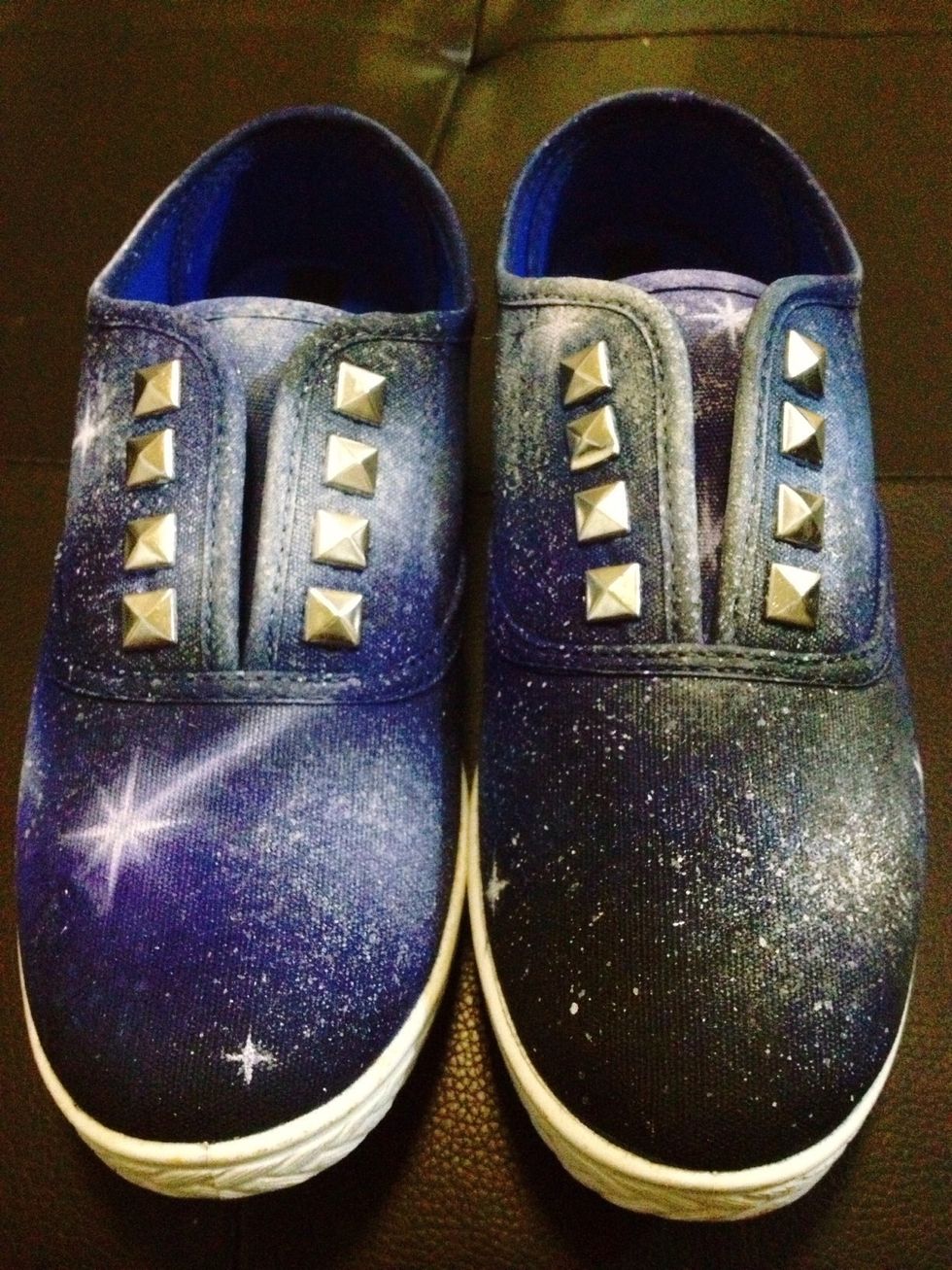 There ya go! xoxo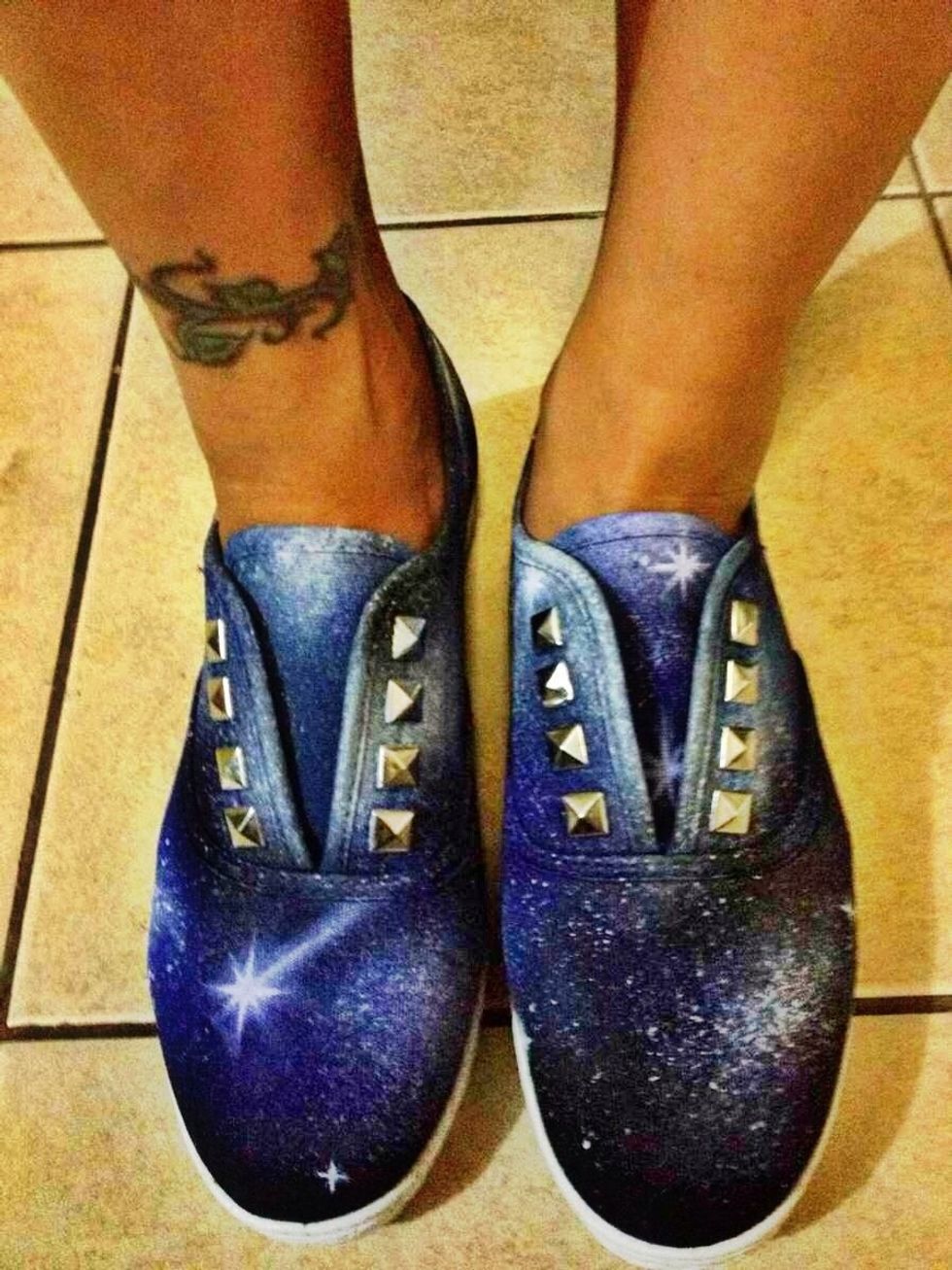 On my bestfriend <3 MADE WITH LOVE. Always better results that way. -V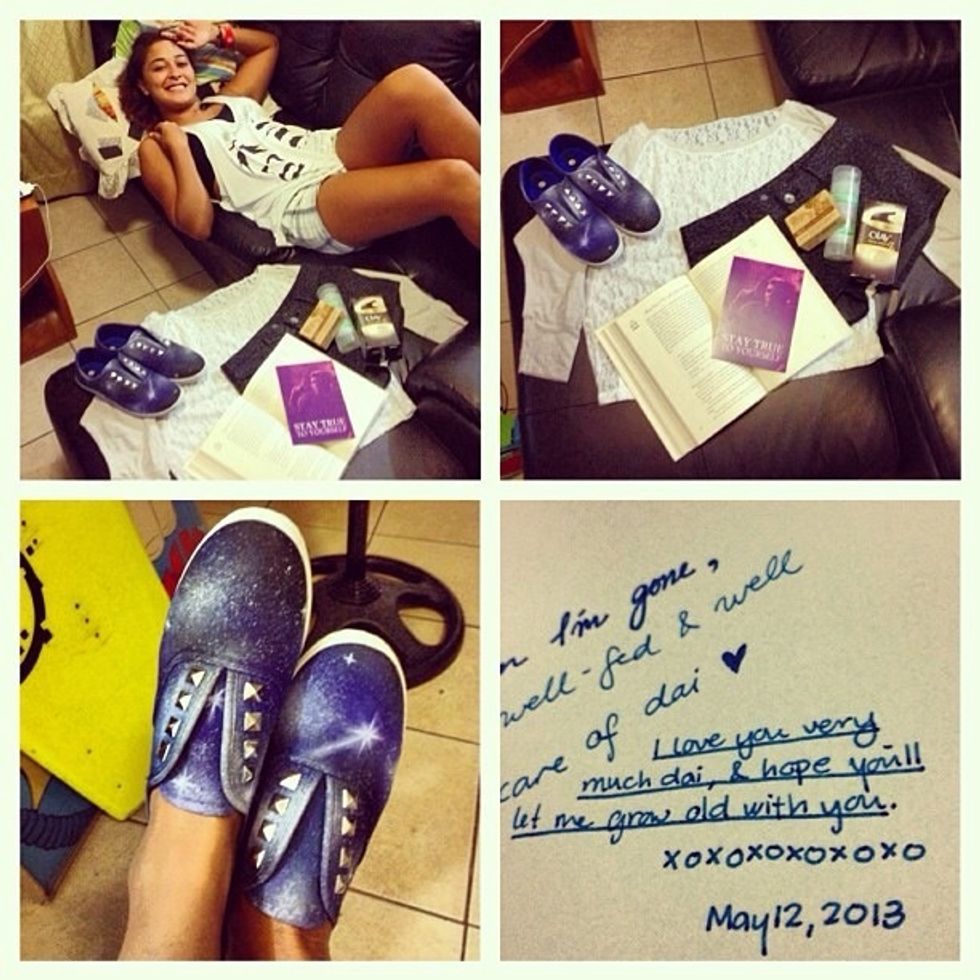 That's me on the couch with all her presents from me :)) galaxy sneakers, lace shirt, cheetah shorts, low calorie cookbook with personal messages within, Victoria secret lotions, soap and moisturizer!
A pair of sneakers
Fabric paint/ acrylic paint
Paintbrushes
Tape
Acetone/ nailpolish remover
Earbuds/ Q-tips
Old toothbrush
a Spare newspaper/ brown bag or mat
Mandaluyong City, Philippines