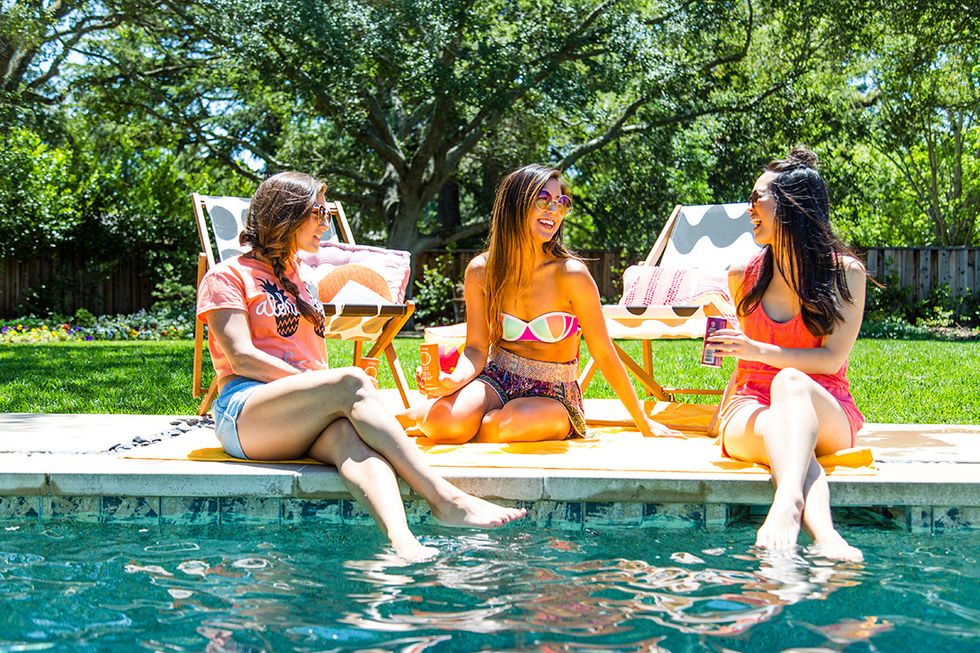 Pool parties have never stopped being awesome. We've teamed up with IZZE® to show you how to throw a crazy colorful citrus-themed pool party.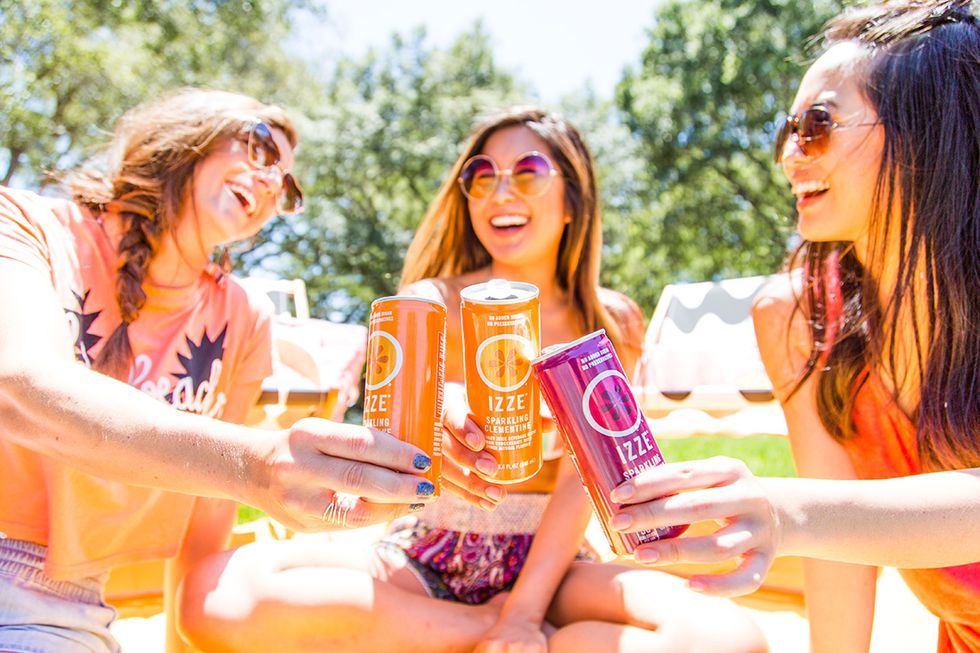 First things first, you've gotta keep cool and a cooler full of ice cold sippers is crucial. On our drink list this summer? IZZE® everything from Sparkling Clementine to Blackberry Pear.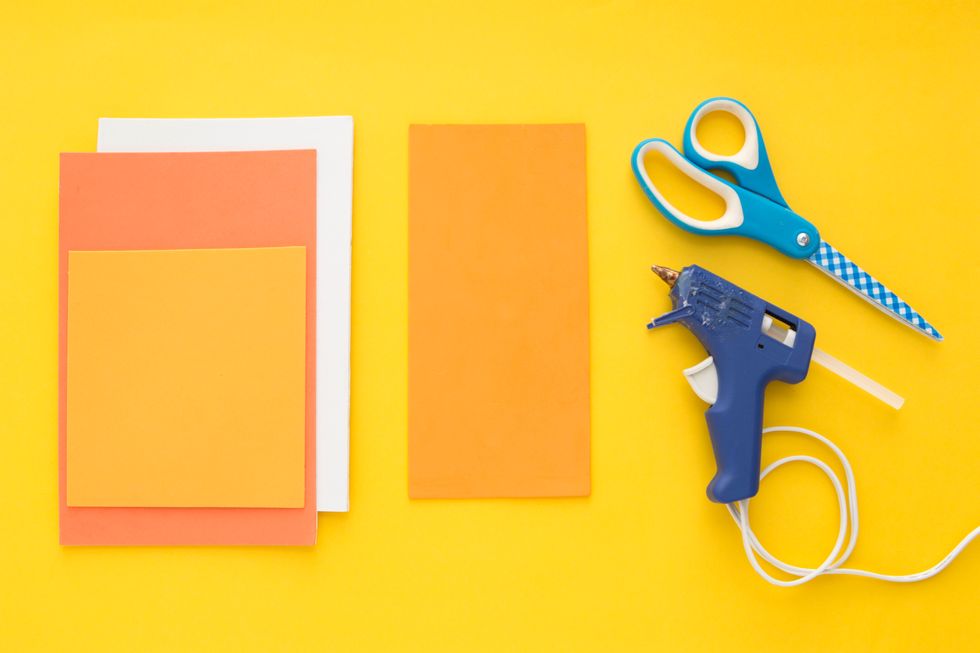 Gather your supplies.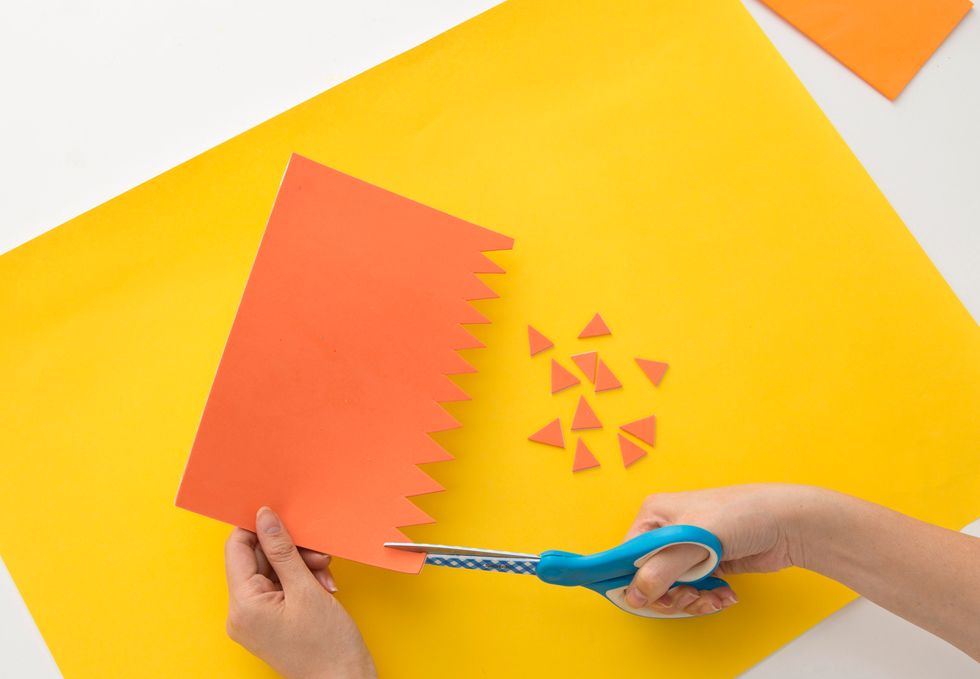 Cut out triangles in one of the sticky back foam sheets.
Arrange into a "slice" on another piece of sticky back foam.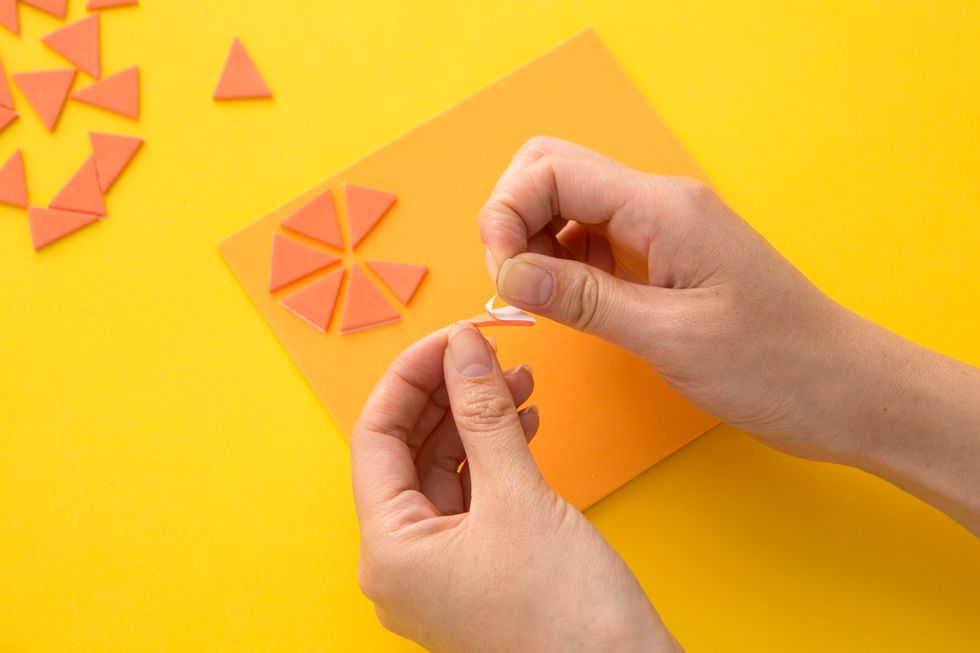 Take the paper back off the triangles and stick on the foam.
Cut a circle around the slice.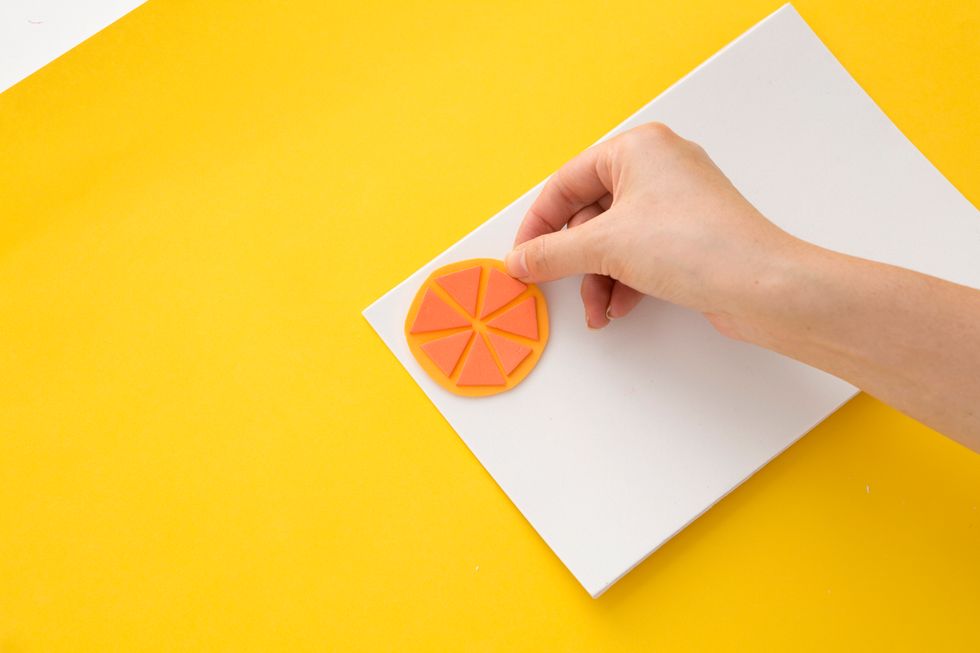 Stick that circle on another piece of sticky back foam and cut a circle around that. Make two more slices so that there are three slices in total.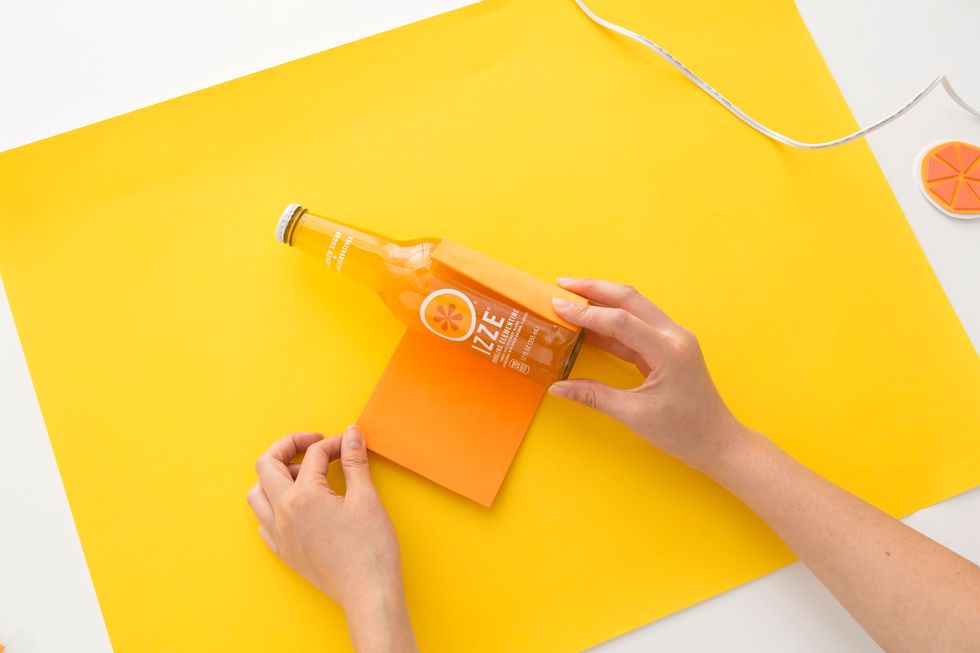 Wrap the non-sticky craft foam around the drink bottle and glue the ends together.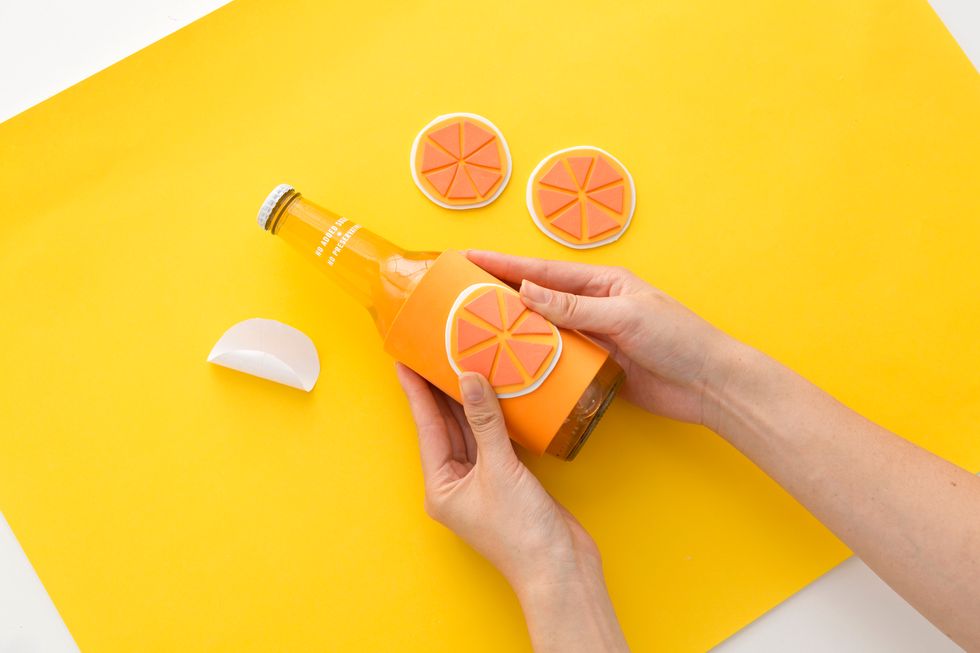 Stick the slices around the foam. For extra security, glue down some of the slice pieces with a hot glue gun.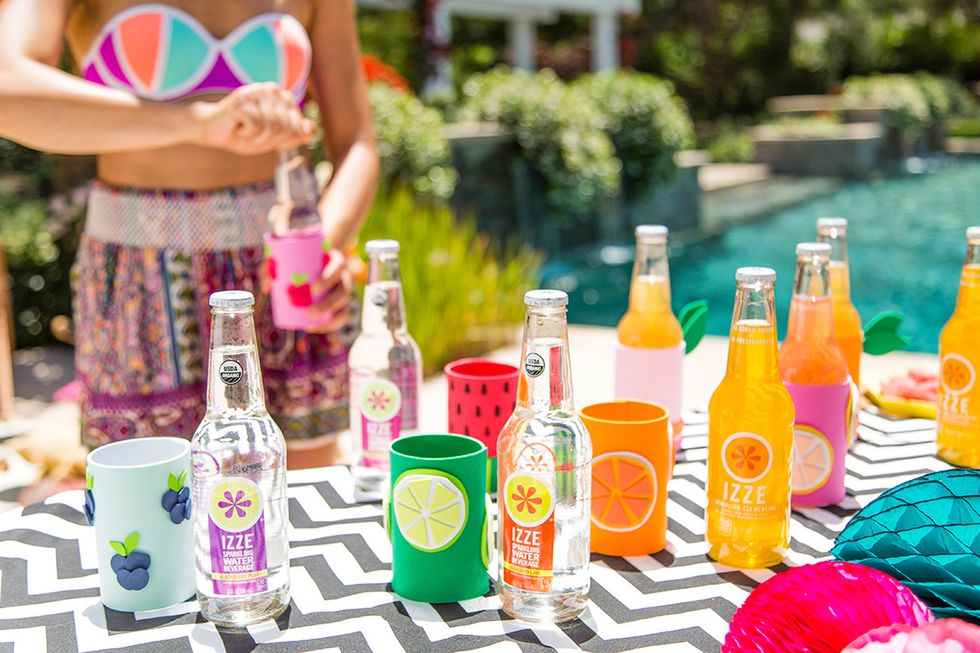 Cheers!
For more pool party DIYs, click here: http://go.brit.co/29wgfxN
Sticky back colored craft foam sheets
1/2in Non-sticky back craft foam (4)
Scissors
Hot Glue Gun
B+C
We are the team behind B+C Guides. Feel free to message us if you have any questions or see something that could be improved!