Look up studio.code. Scroll down and click on the flappy bird game. When the video pops up click the x button in the corner. This is were it will take you.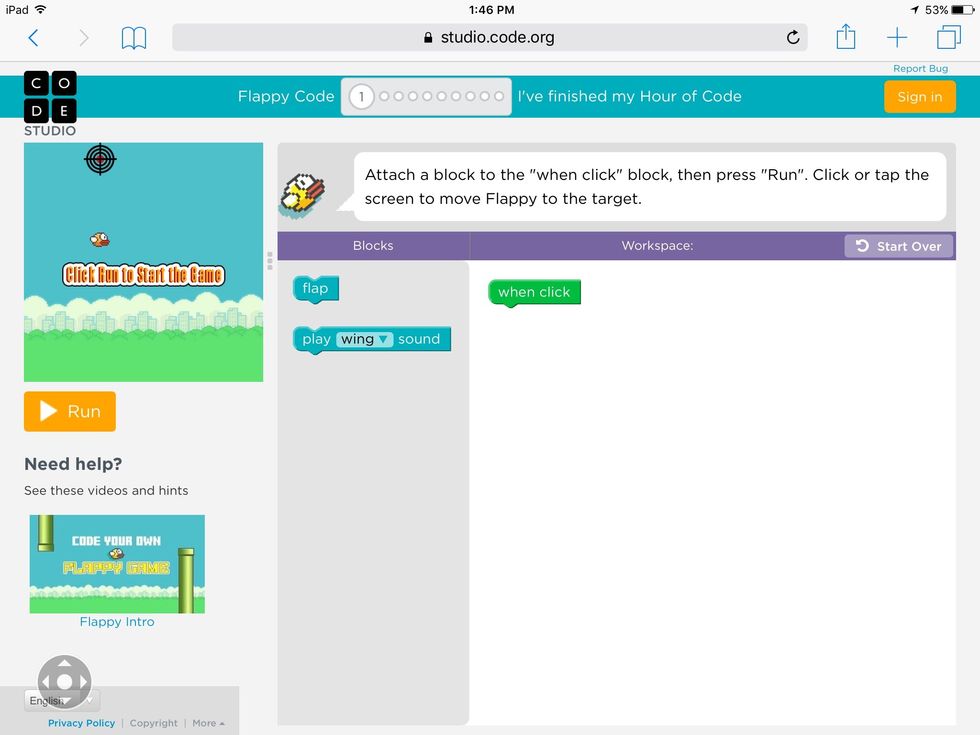 Click OK.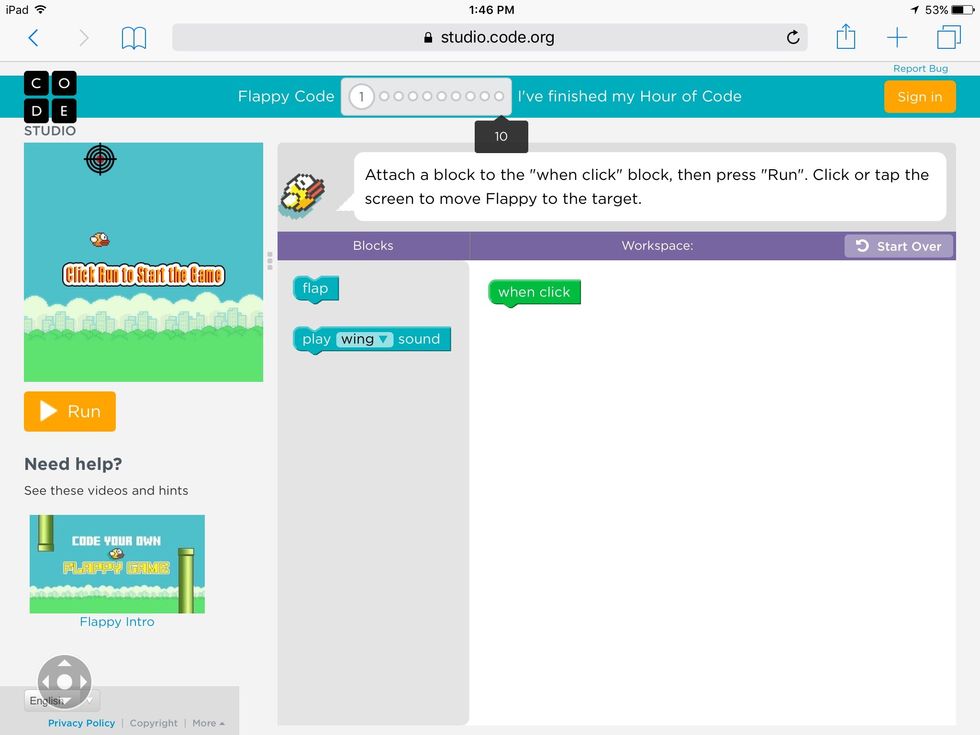 Click the last circle on top. Those are the levels.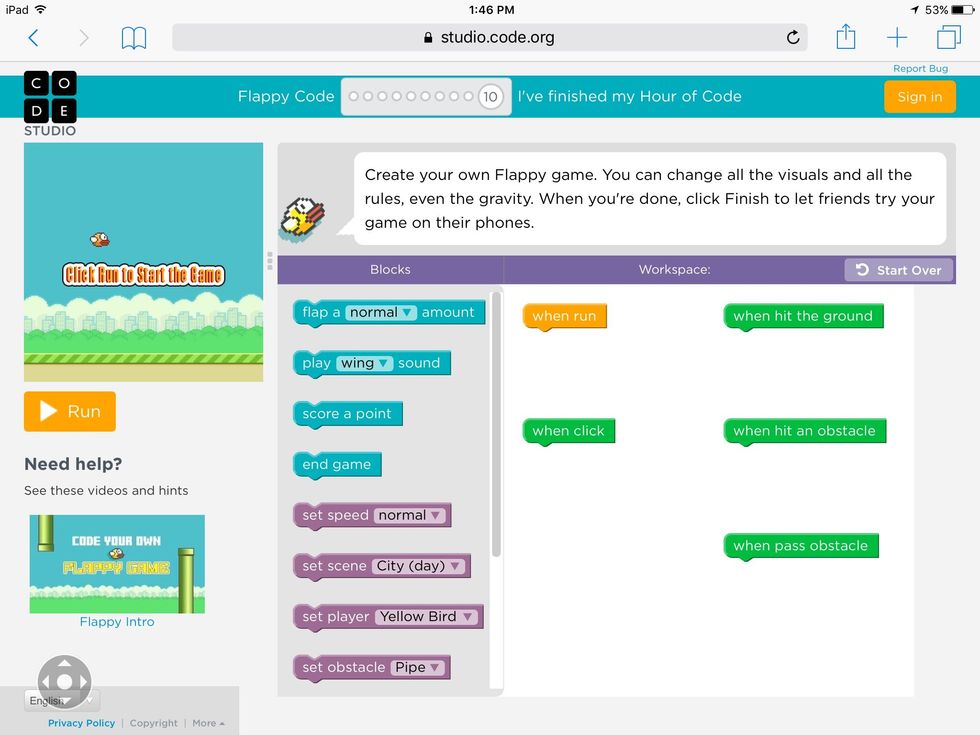 Click it again and this is were it will take you.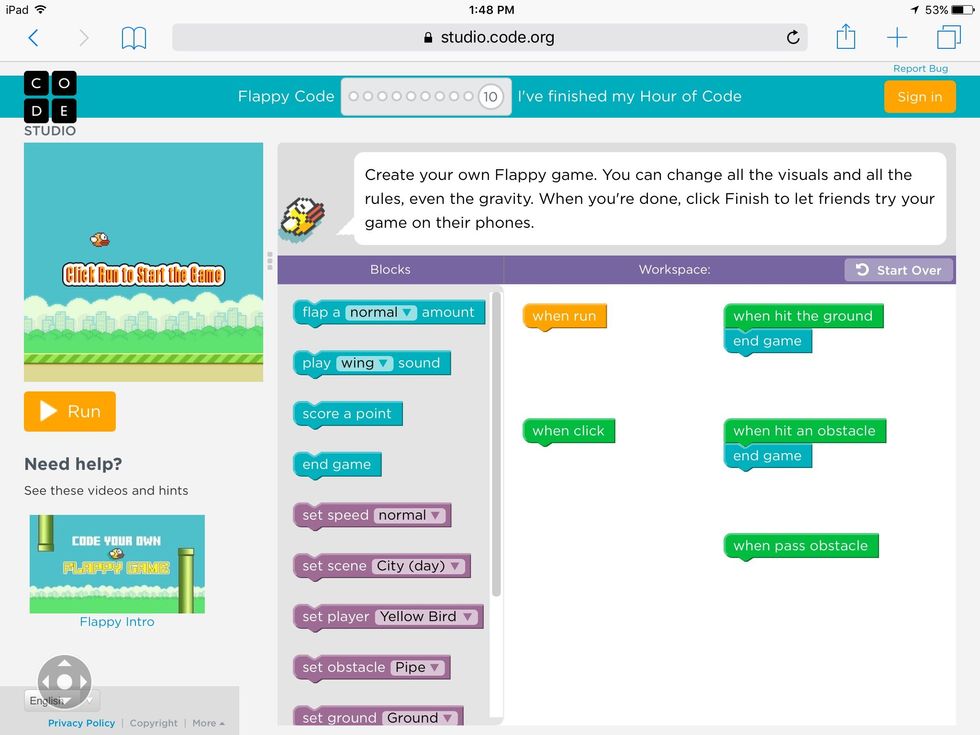 Add you end game blocks on the green blocks when you want to die.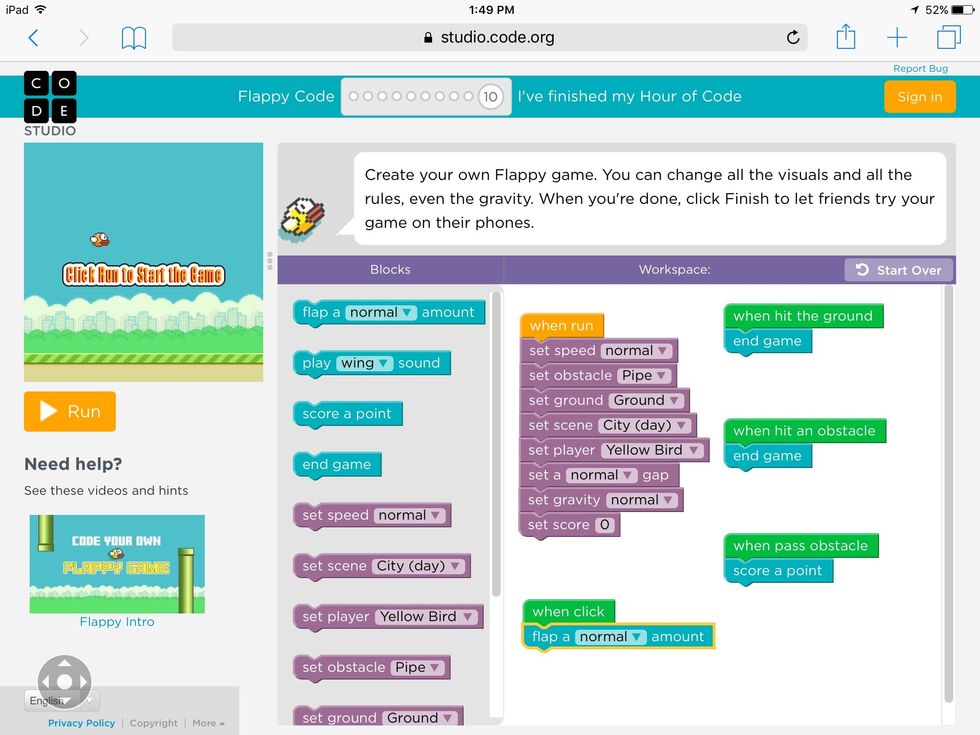 Add everything else that you want to happen when you play.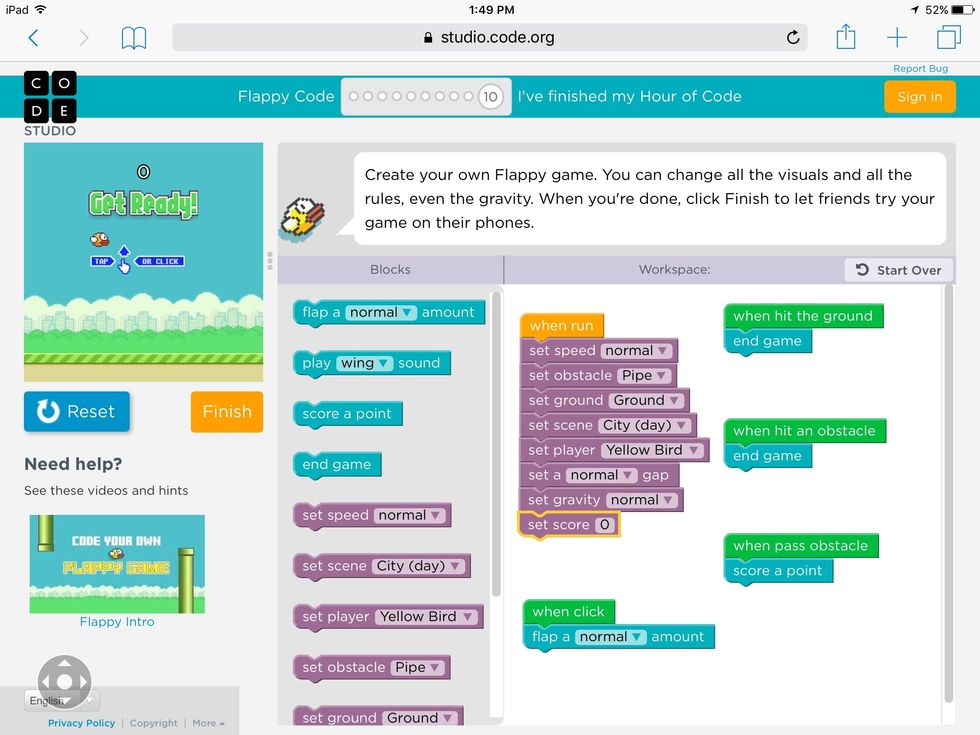 Click the run button.
Tap to play. Enjoy!