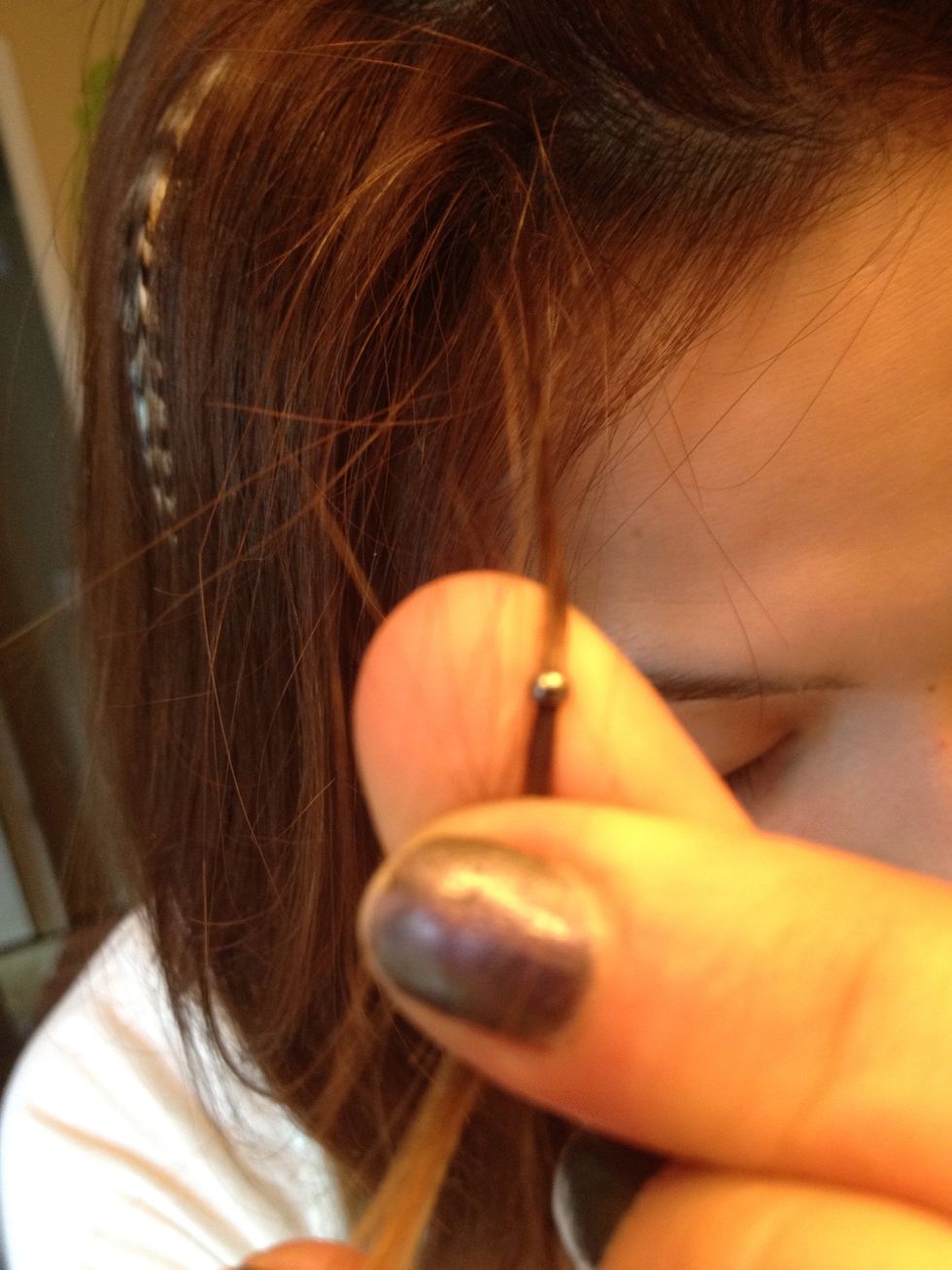 Using a self threading needle pull a small chunk of hair. Literally take just a little pinch full. You don't wanna crimp a huge chunk or else the feather end could get lost In the hair and not secured
Push the base end of the feather and slide it in the uncrimped bead.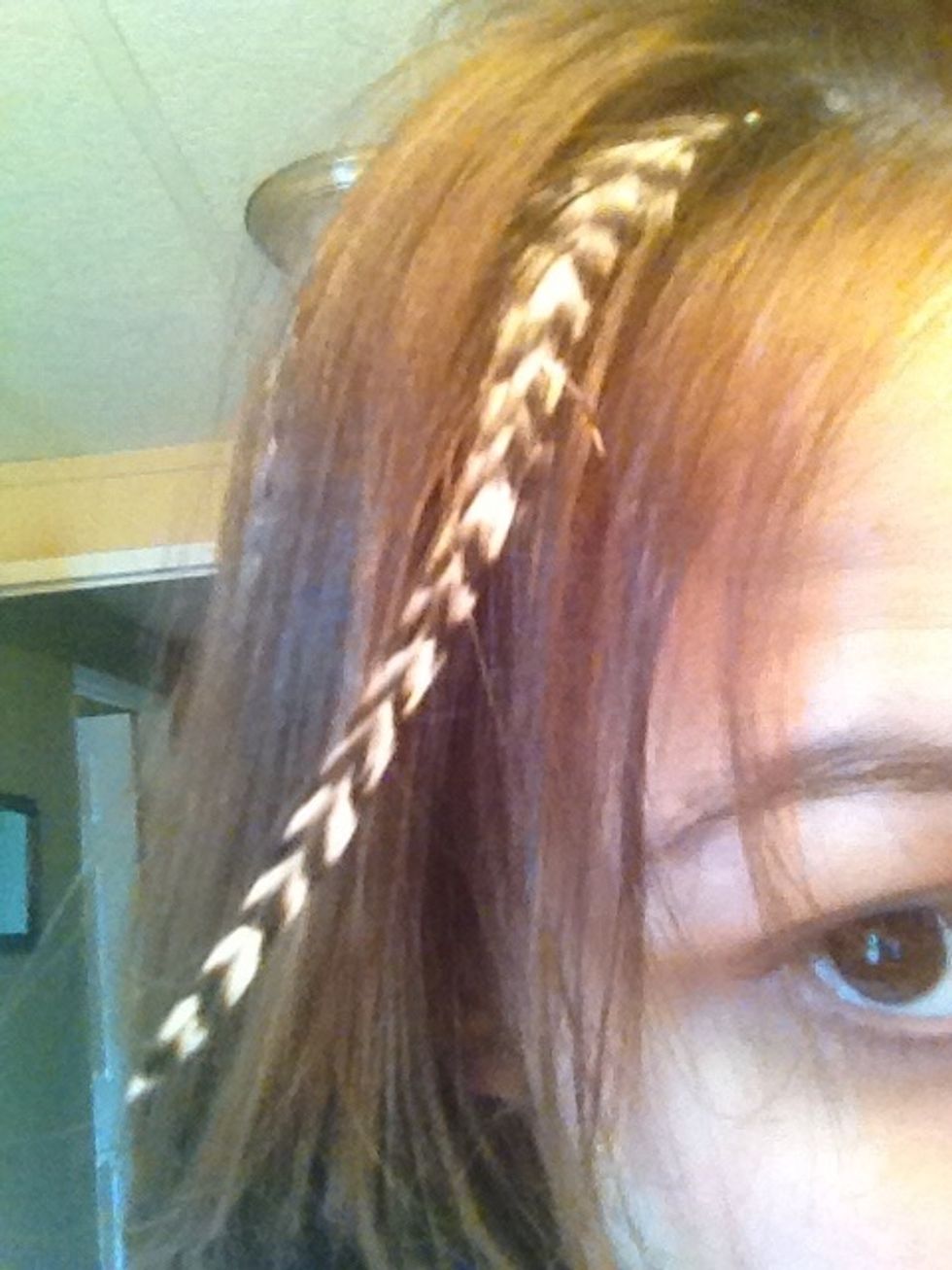 Before crimping the bead make sure your feather is facing the proper way or else it will stick out in a crazy direction.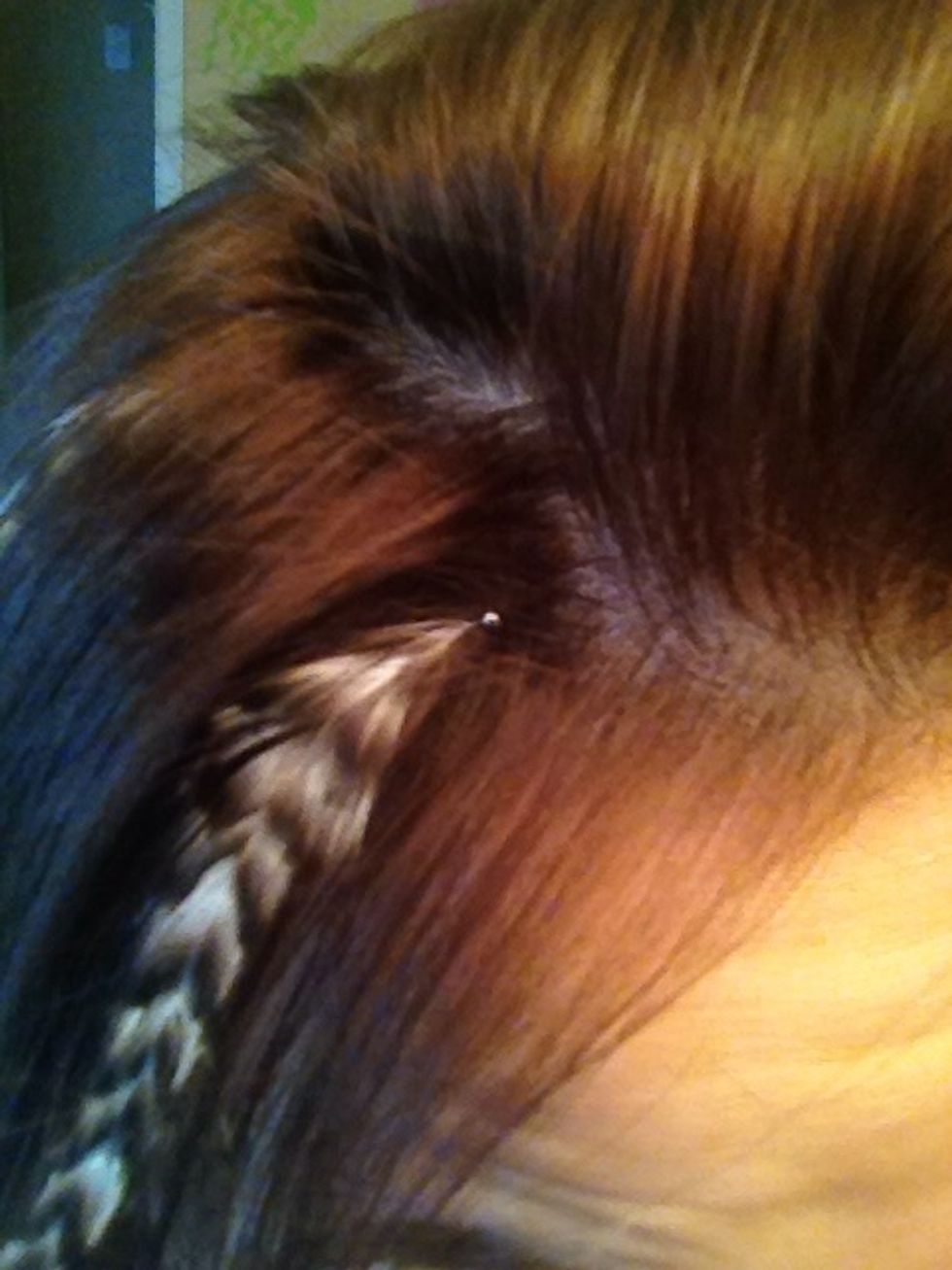 Pull tight to scalp.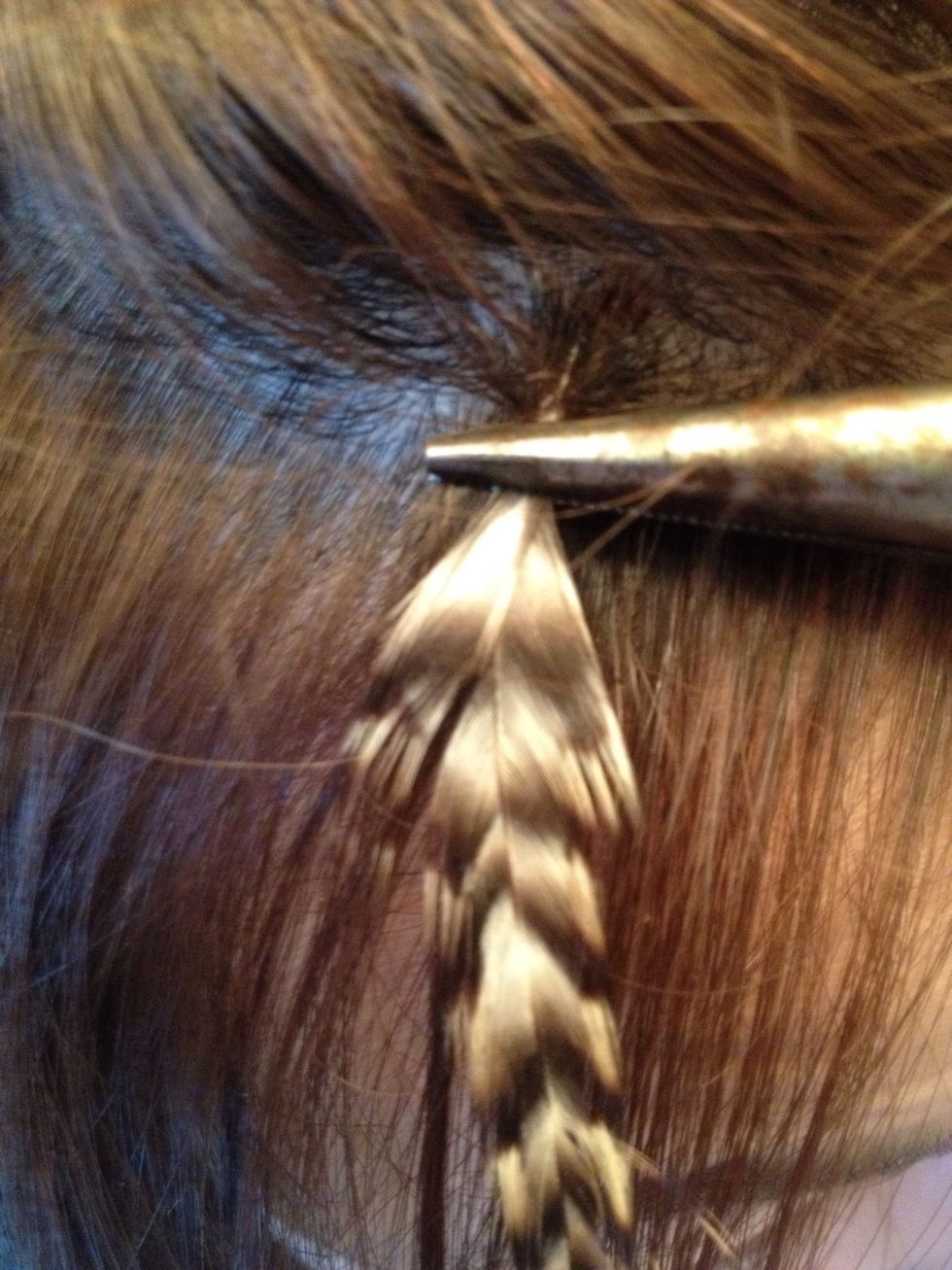 Then crimp tight!!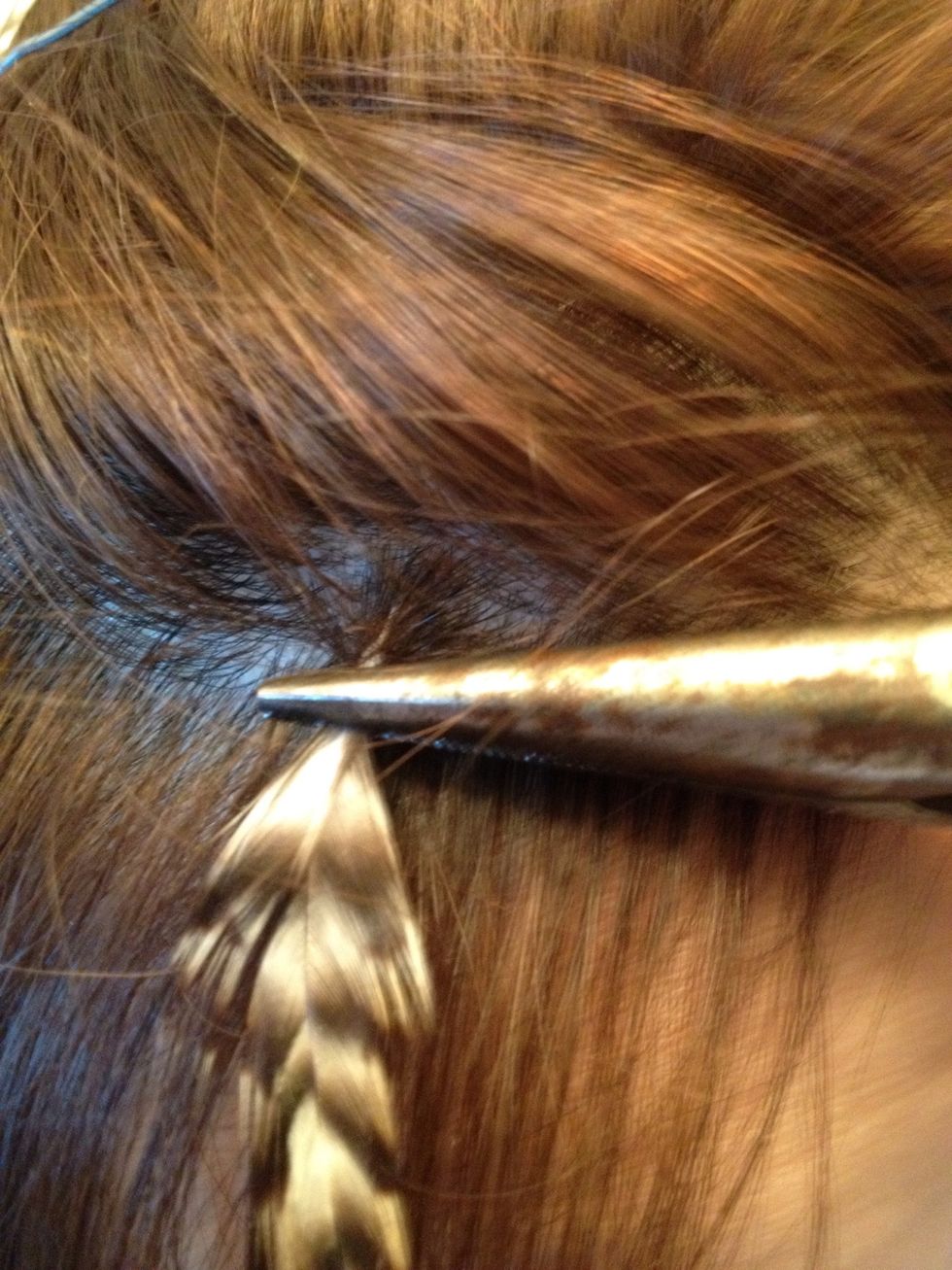 I crimp it twice and tug lightly on the feather making sure its secure. I have thin hair so alotta things don't last or stay.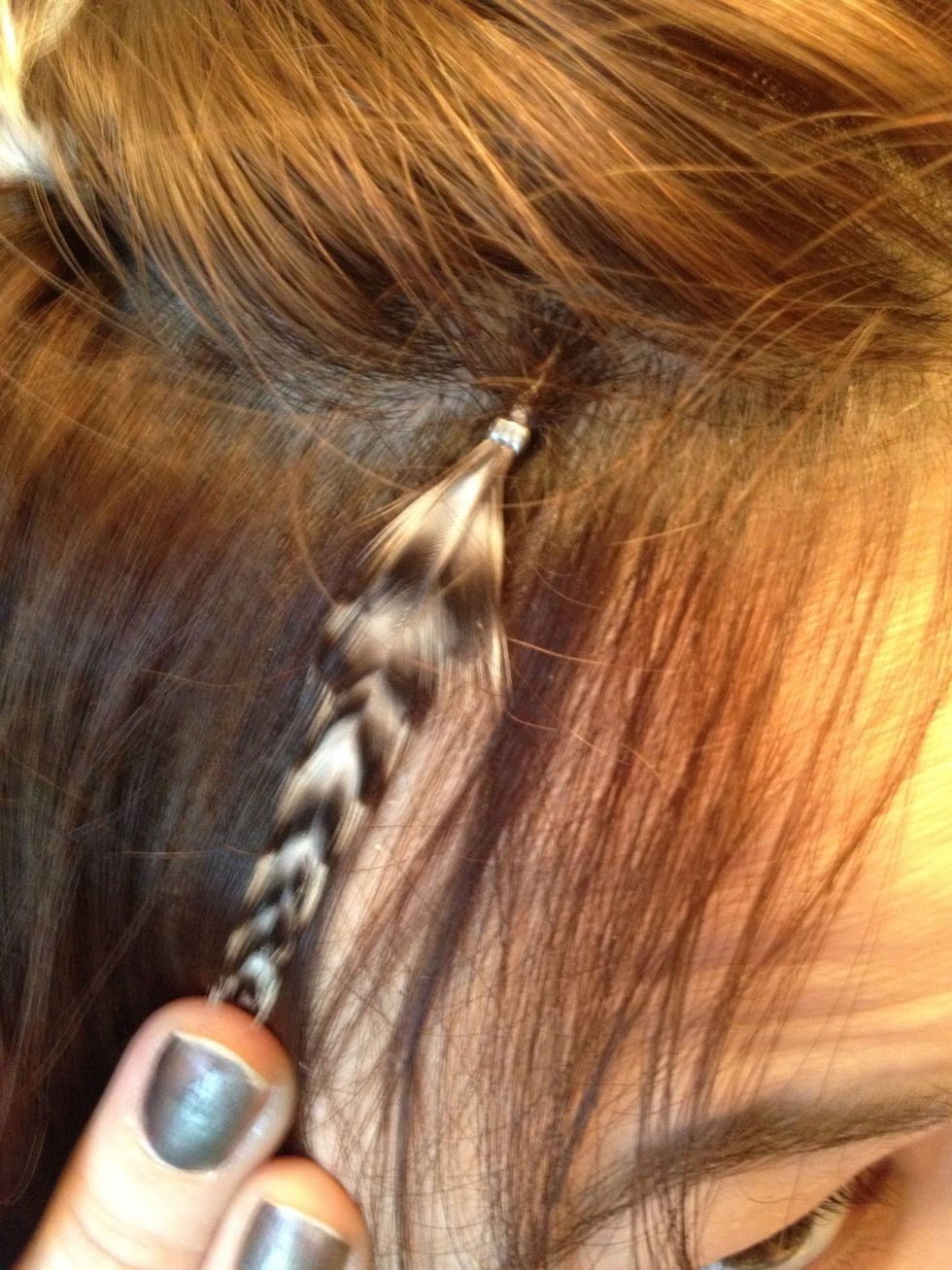 Crimped and complete!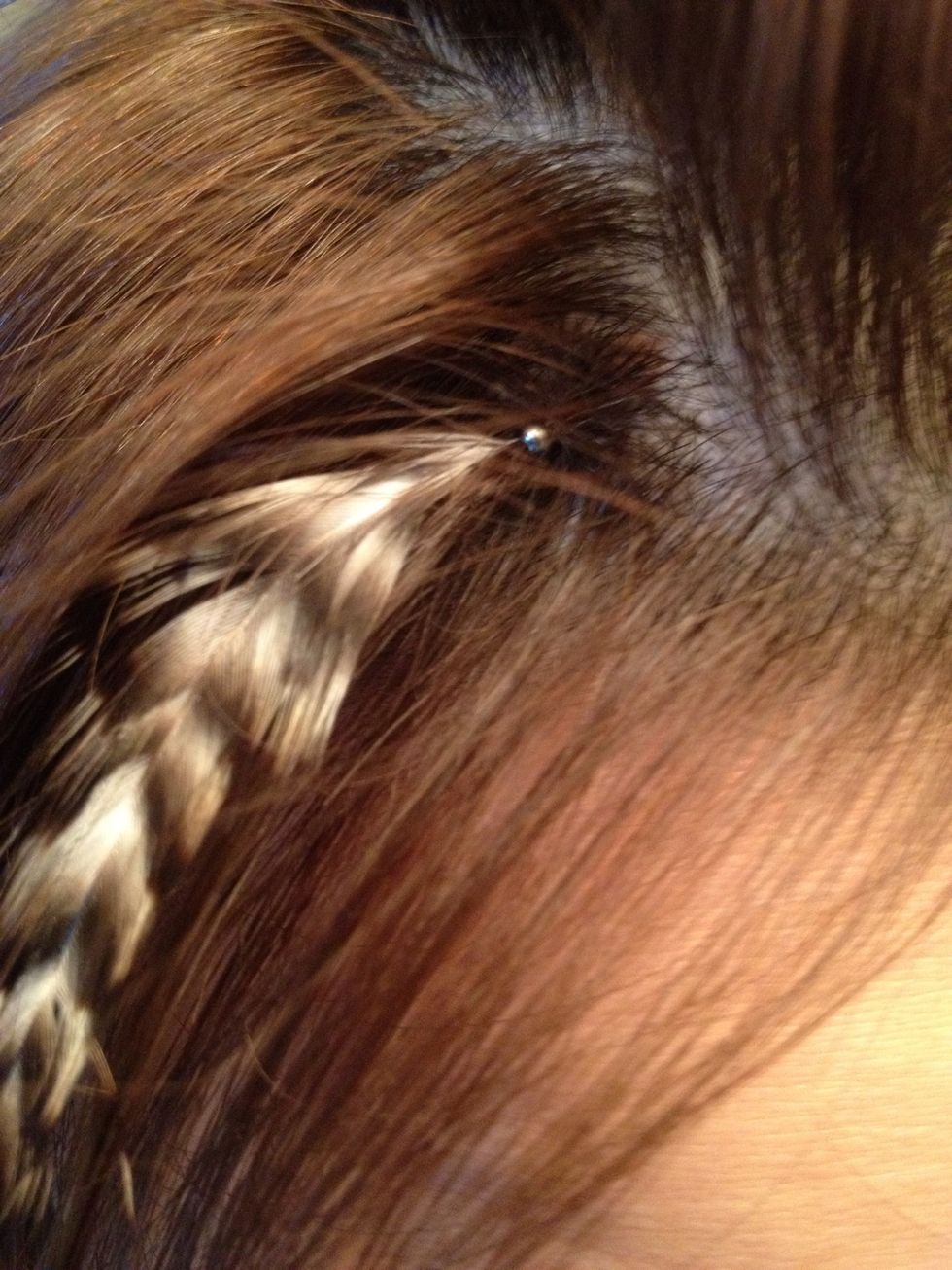 Finished TaDa!
Add as many as you'd like.
Yay feathers peeking thru.
Yay. I added like 6 thru out my bangs. Hope you enjoy.
1.0bnch Fishing hackle
1.0 Self threading needle
1.0bnch Crimp beads
1.0 Scissors (optional)