An inexpensive way to make cupcake wrappers to match your party decor. Or let it be a party project for kids to color their own cupcake wrappers to take home. Put names on them for place markers!!
191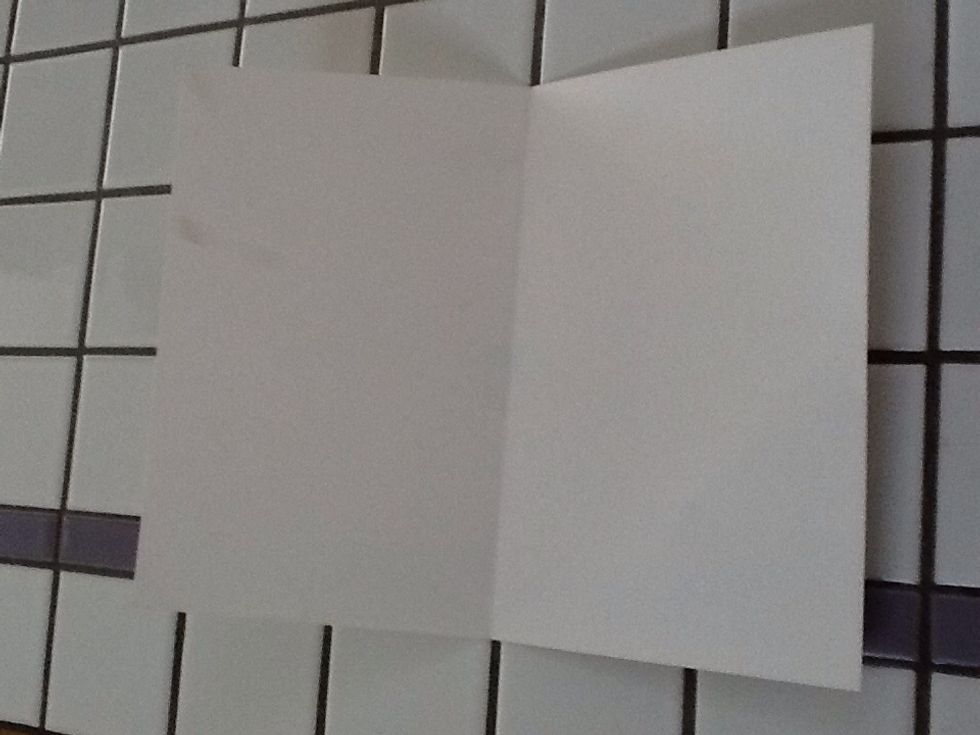 First we will make a pattern from thicker paper (so it can be reused). Follow pictures as to measurements. First fold thick paper in half and turn short edge nearest you and fold is to your left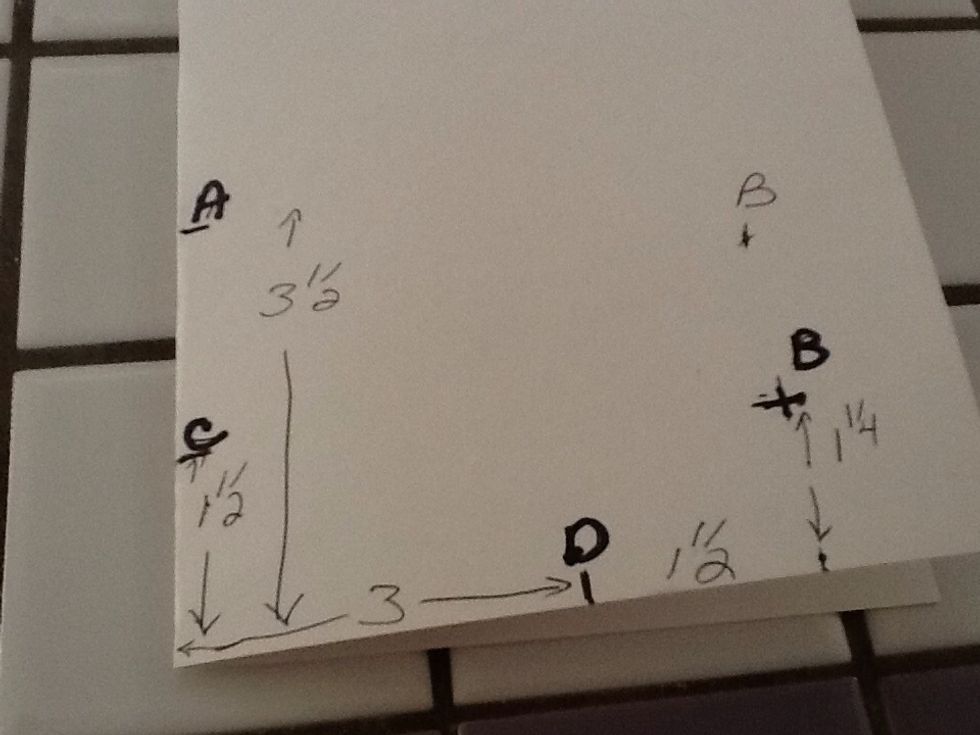 Measure 3 1/2 inches up from short edge and mark (A). Mark 1 1/2 inches up from same edge and mark (C) . Mark on lower edge (nearest to you) 3 inches (D) and then an add 11/2 inches to the right.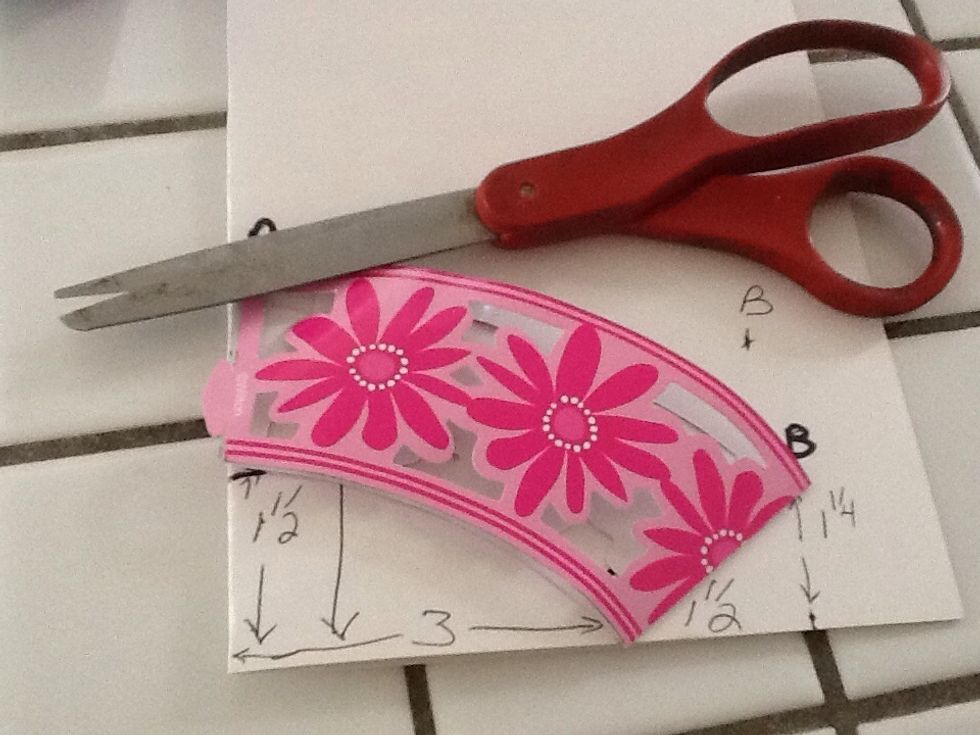 Or use a wrapper from previous party to outline for pattern!!! Easier if you have one...this lets you see what we are aiming for..ooops- please use lower B as your mark to draw to...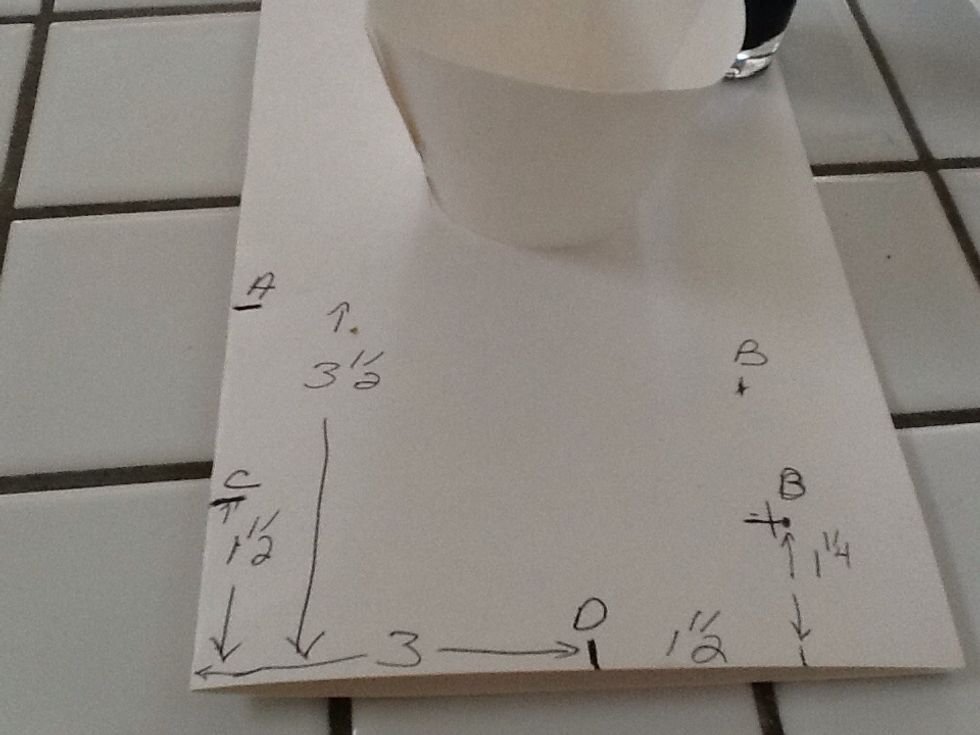 Calculate top right mark, which is 1 1/4 inches straight up from second mark on the edge (4 1/2 inches from left edge). Now free hand in a circular motion, connect A to B, C to D. Connect B to D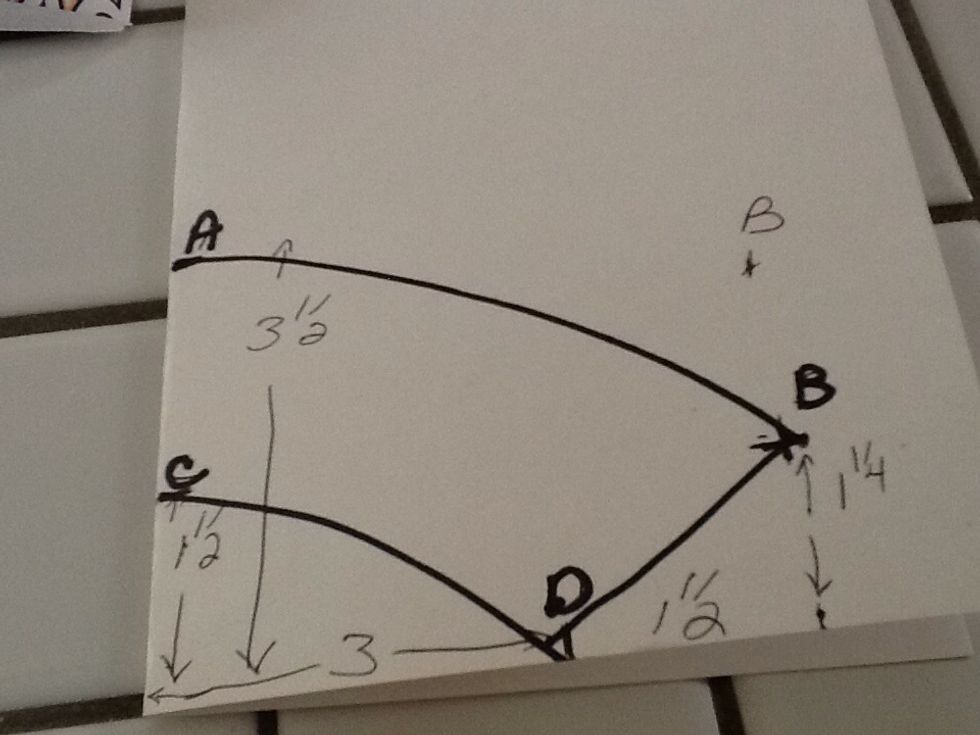 Try to be accurate, but don't worry, everyone will be impressed with your wrappers and won't notice any oops...add a little tab on the B to D edge if you aren't using tape. Now cut out your pattern.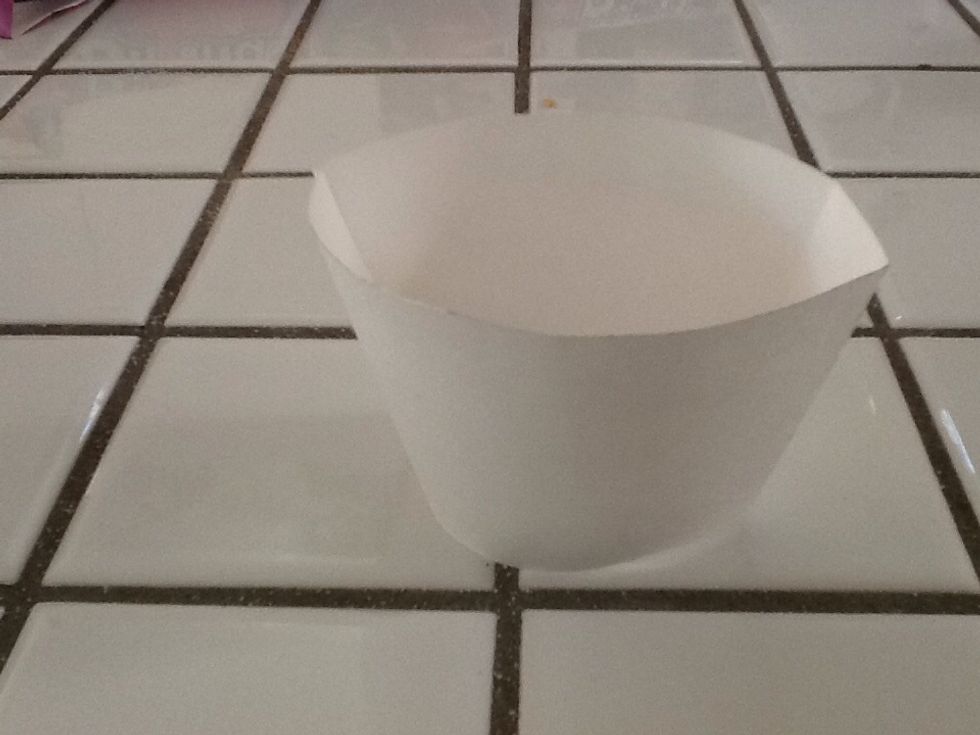 Put your wrapper together with tab and make sure it is balanced correctly... you will put baked cupcakes in after they are cooled. I like to frost after putting into wrappers though...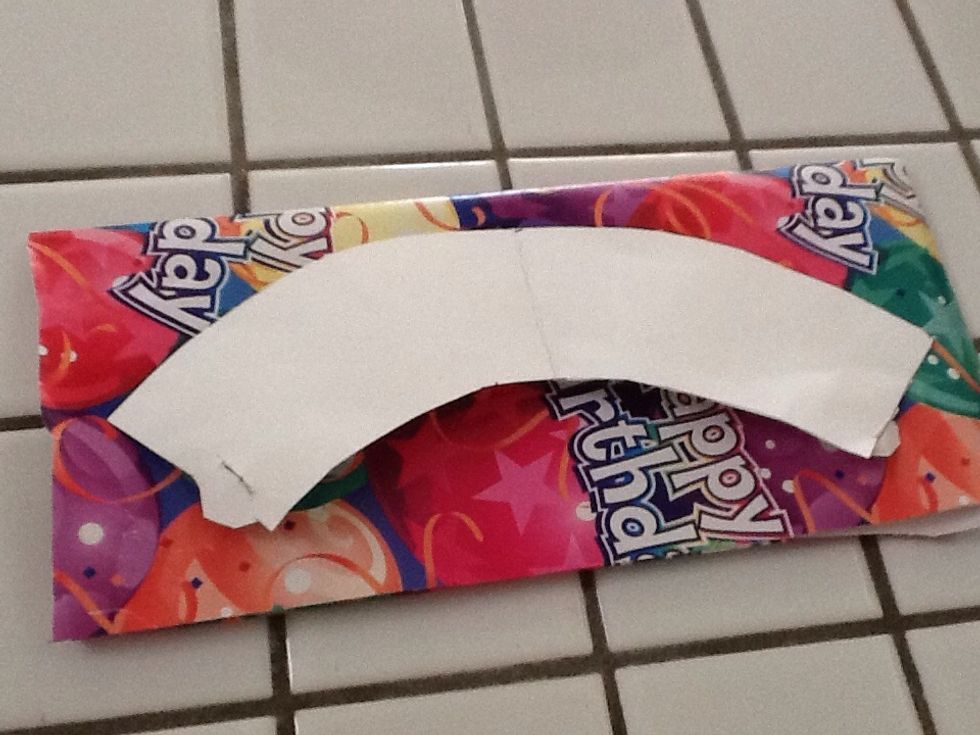 You can stack and cut out several wrappers at a time. Cut a slit for the tab on side opposite tab or just tape the edges! Get creative, use holiday paper, old calendars, gift wrap, mix it up!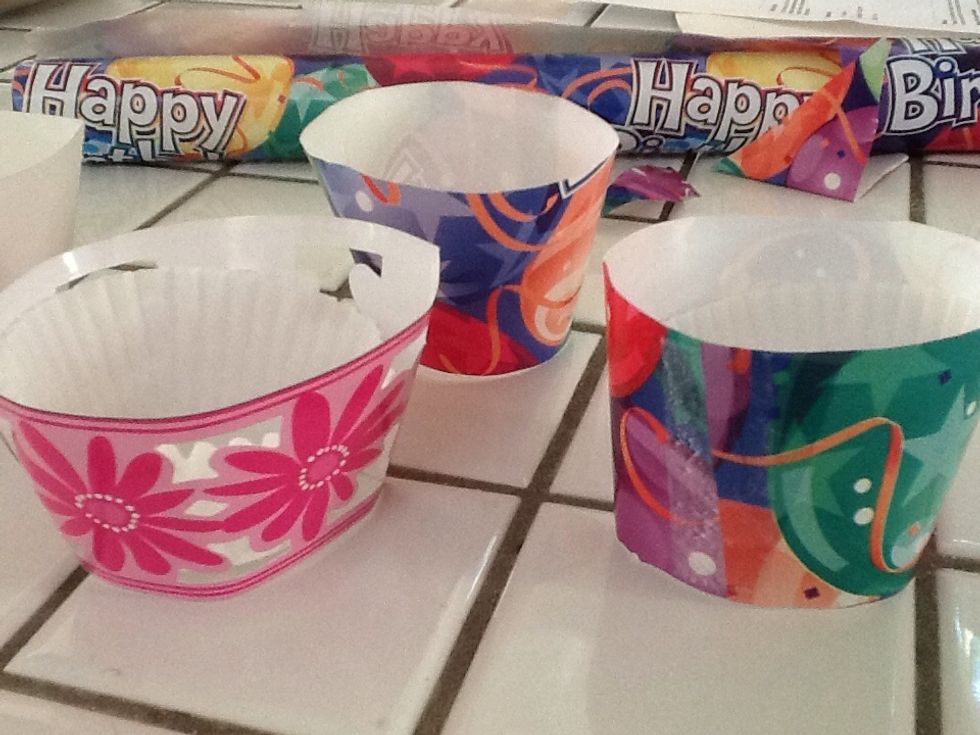 Bake cupcakes in white liners then place in your wrapper. Store bought vs. home made... Get kids involved in making their wrappers after coloring white paper wrappers! Put names on 'em! Have fun!
piece of thick paper for pattern
scissors
paper in your color/pattern
razor or box cutter/or tape
White cupcake liners
Kat Foote
Long time basket weaver and crafter, working in stained glass, cake decorations, sewing, and baking.
Santa Barbara, California