1. Firstly, peel the wrappers off your 4 chosen crayons. Then cut them into small pieces. Set aside.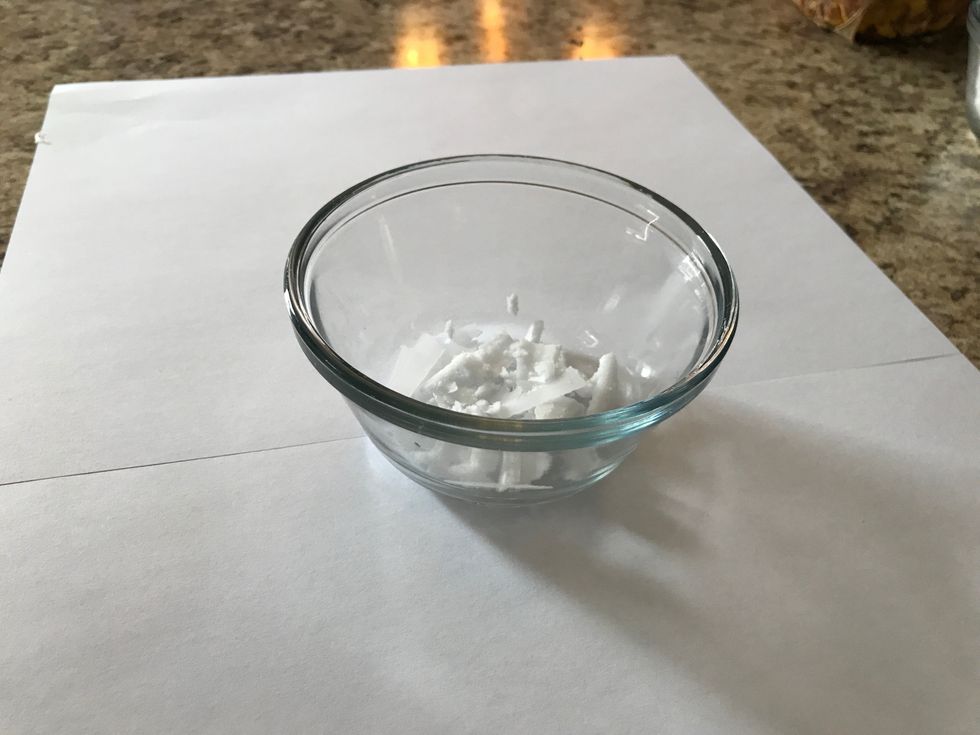 2. Place a pinch of shredded wax and place in a microwavable safe bowl. Heat the wax in the microwave for 30-50 seconds (until melted), be careful cup may be hot use an oven mitt if needed.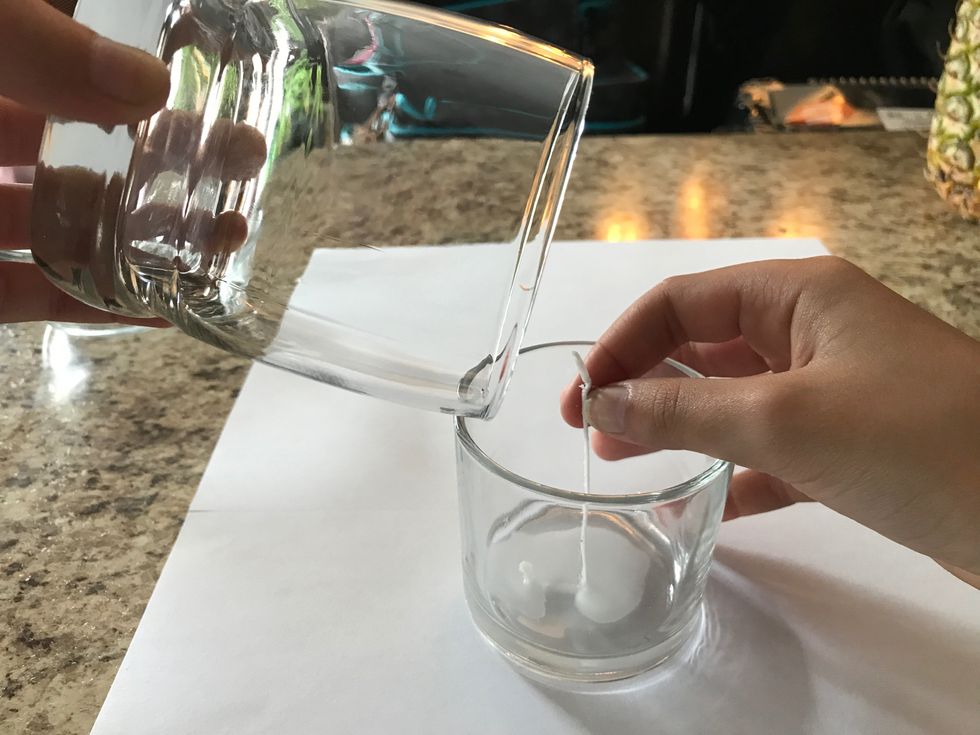 3. Next, carefully pour the wax into the glass candle holder making sure to hold the wick up right.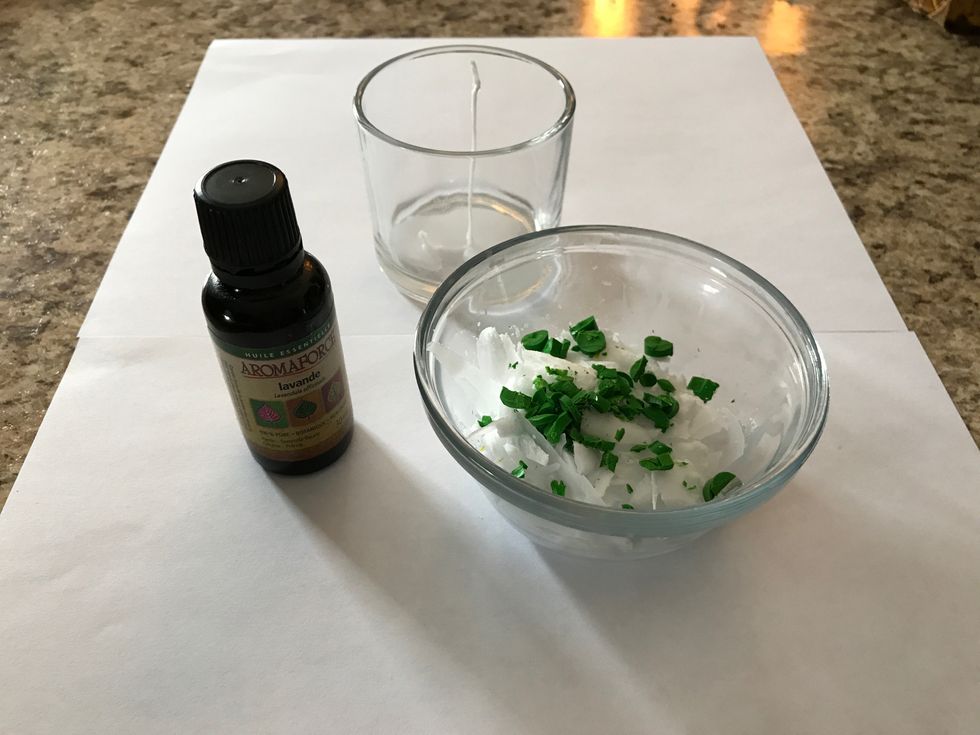 4. Place a 1/4 cup of shredded wax into the microwavable bowl along with 1 cut crayon. Microwave for 4 minutes stirring the mixture in 40 second intervals.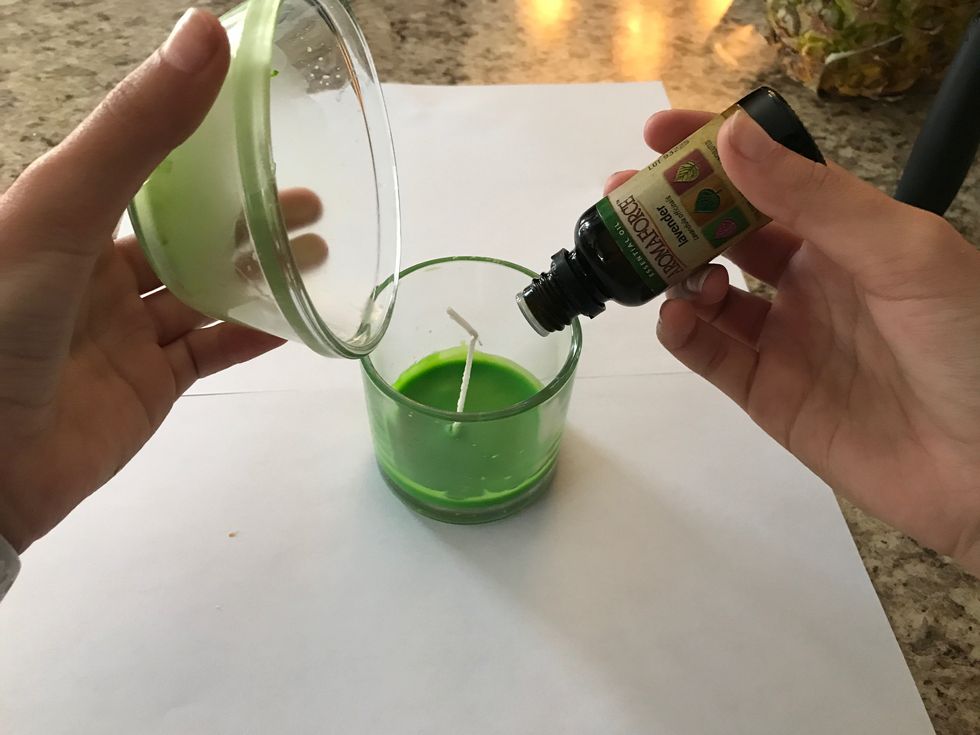 5. Carefully pour the hot melted mixture into the glass candle holder making sure you hold the wick upright, then add 2 drops of essential oil. Cool for a few minutes before adding the layer​.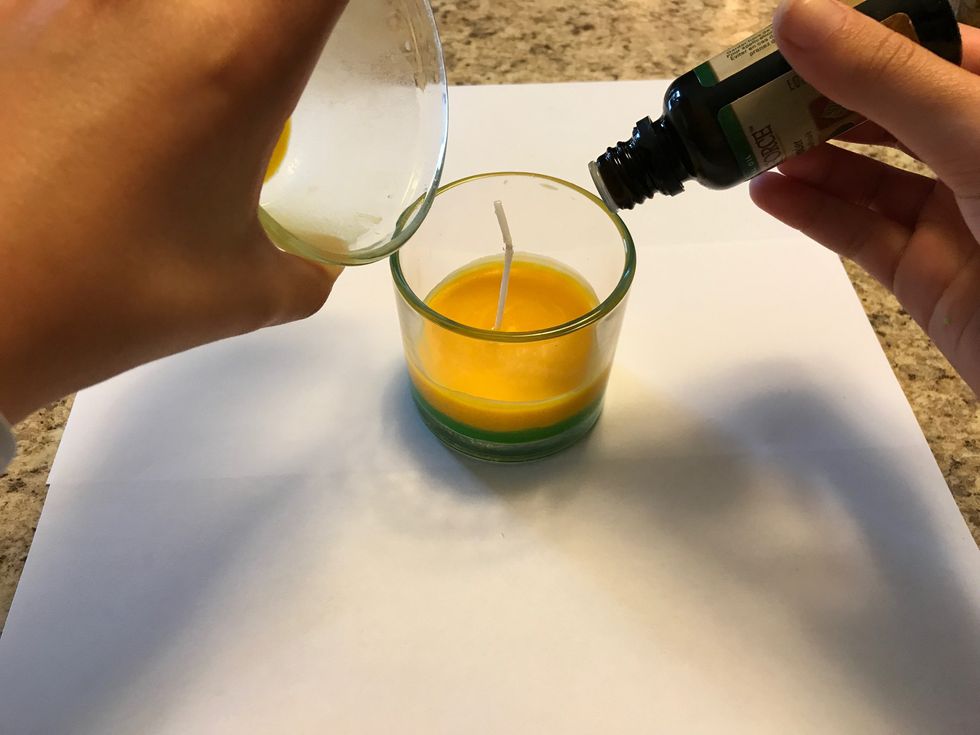 6. Repeat step 5 using your second​ colour choice.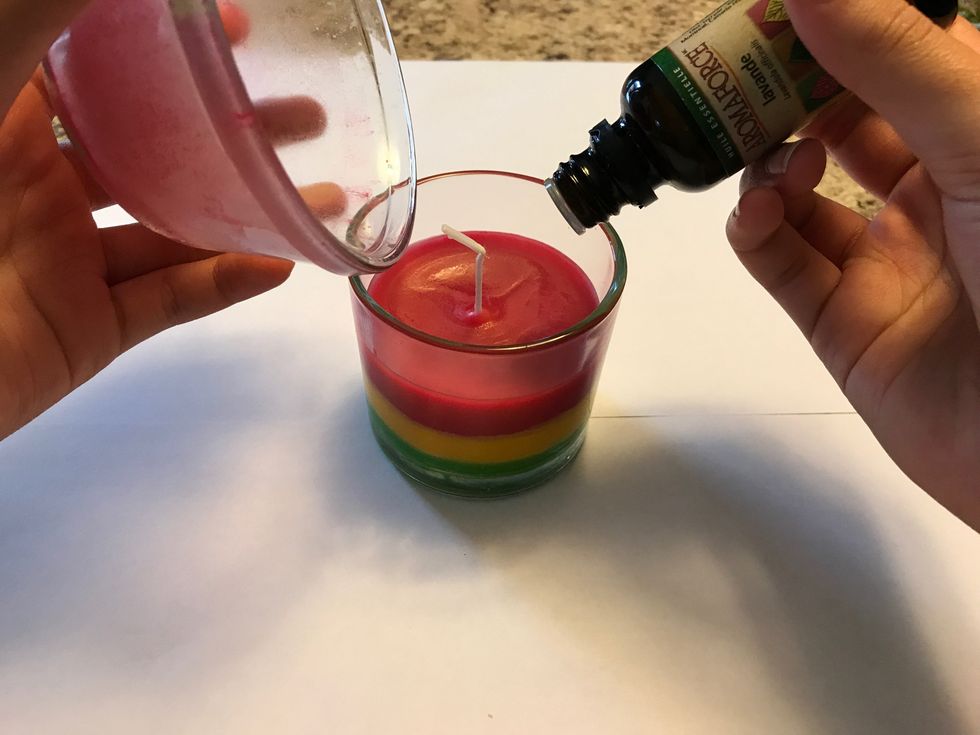 7. Repeat step 6 using your next colour choice.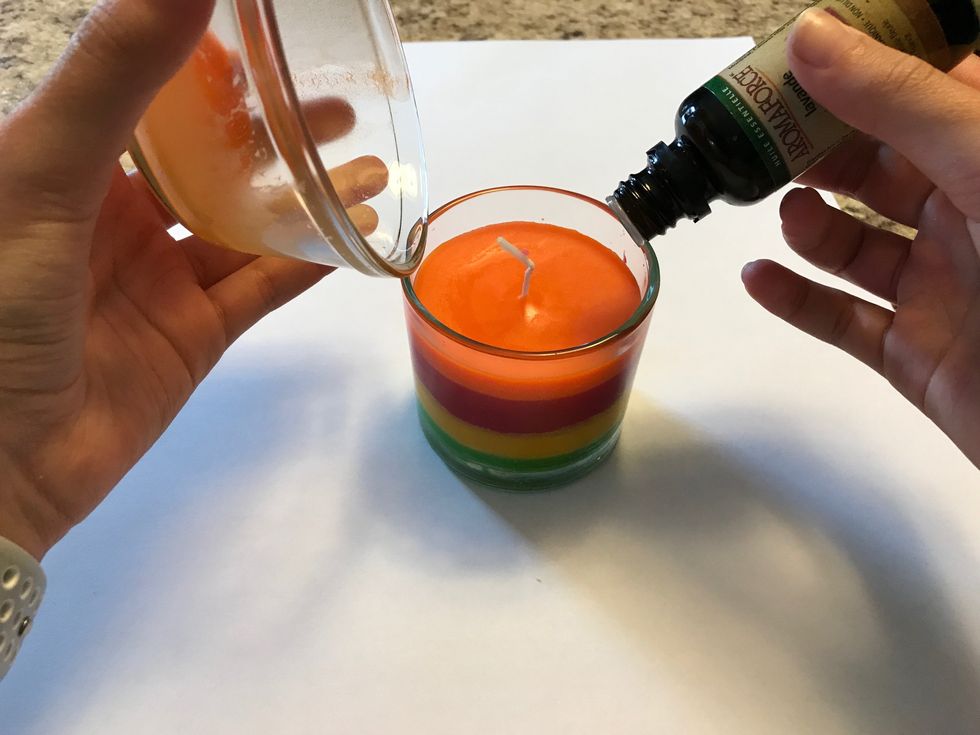 8. Lastly, repeat step 7 with your final colour choice, allow the candle to completely harden, and soon your D.I.Y candle will be complete.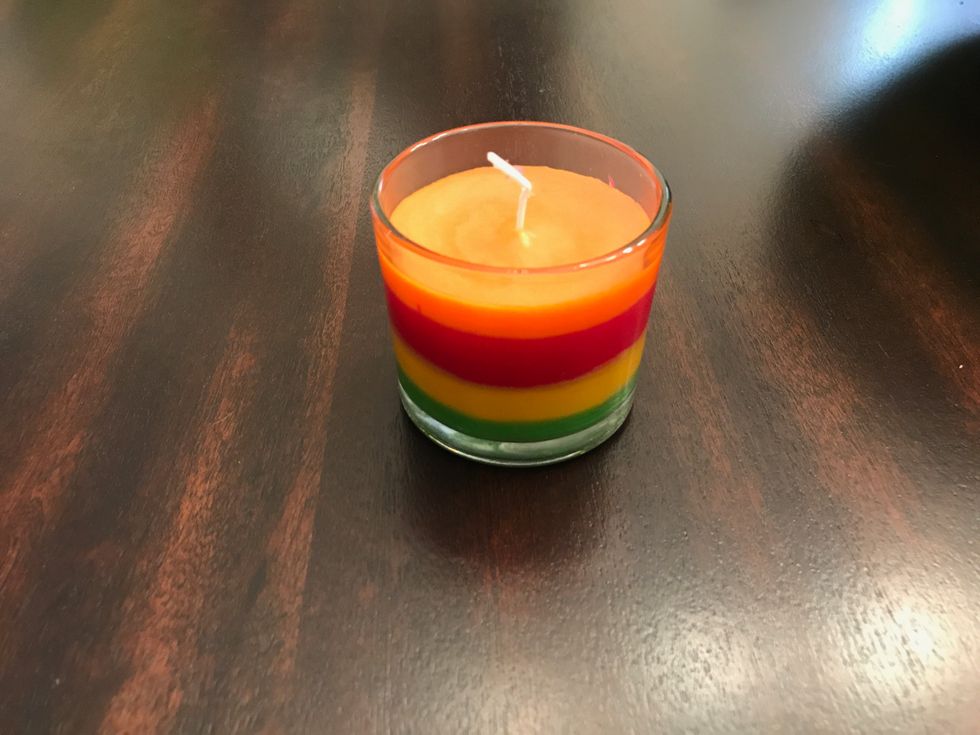 And there you have it! Your very own scented, coloured candle.
1. 4 crayon colours of your choice
2. Shredded wax
3. Candle wick
4. Microwavable bowl
5. Measuring cup
6. Popsicle sticks
7. Oven mitt
8. Microwave
9. Clear glass candle holder
10. Essential oil (optional)
11. Knife
12. Cutting board