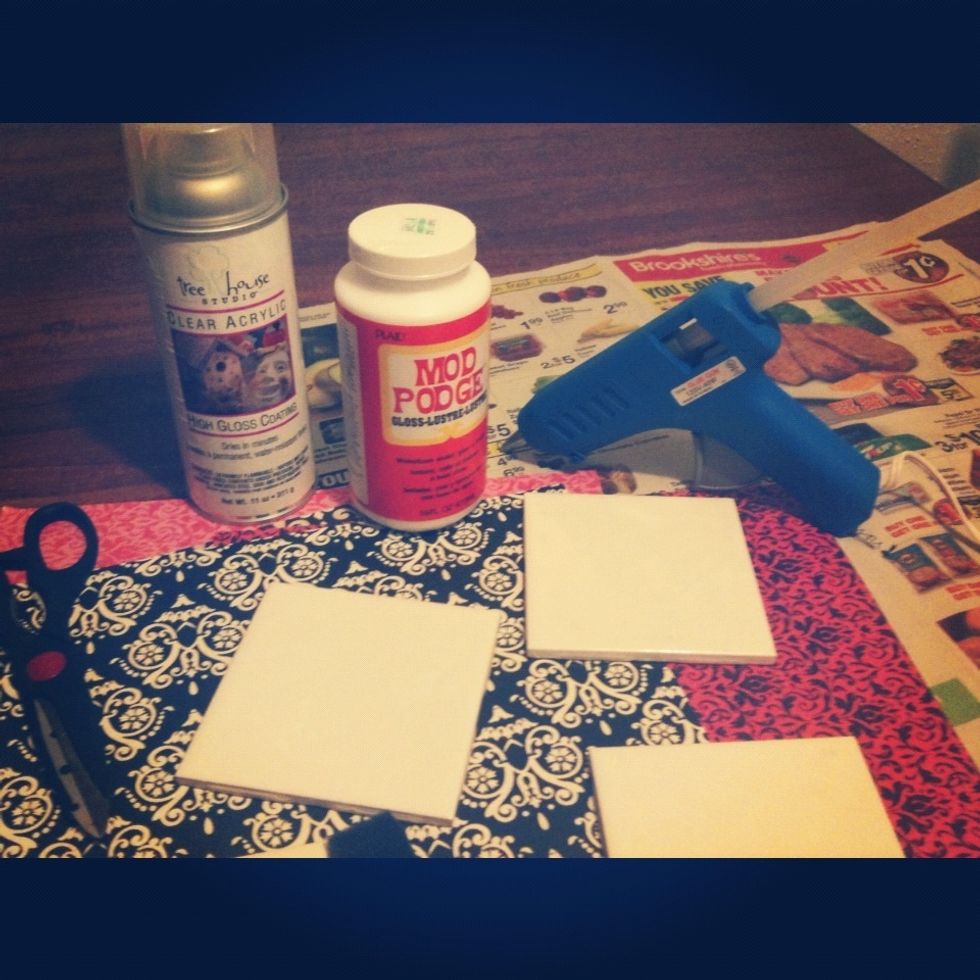 Gather your supplies. I bought the tiles at Lowes for 18 cents a piece. I usually get 4x4. Everything else I got from a craft store. Make sure you put some newspaper or cardboard down to work on.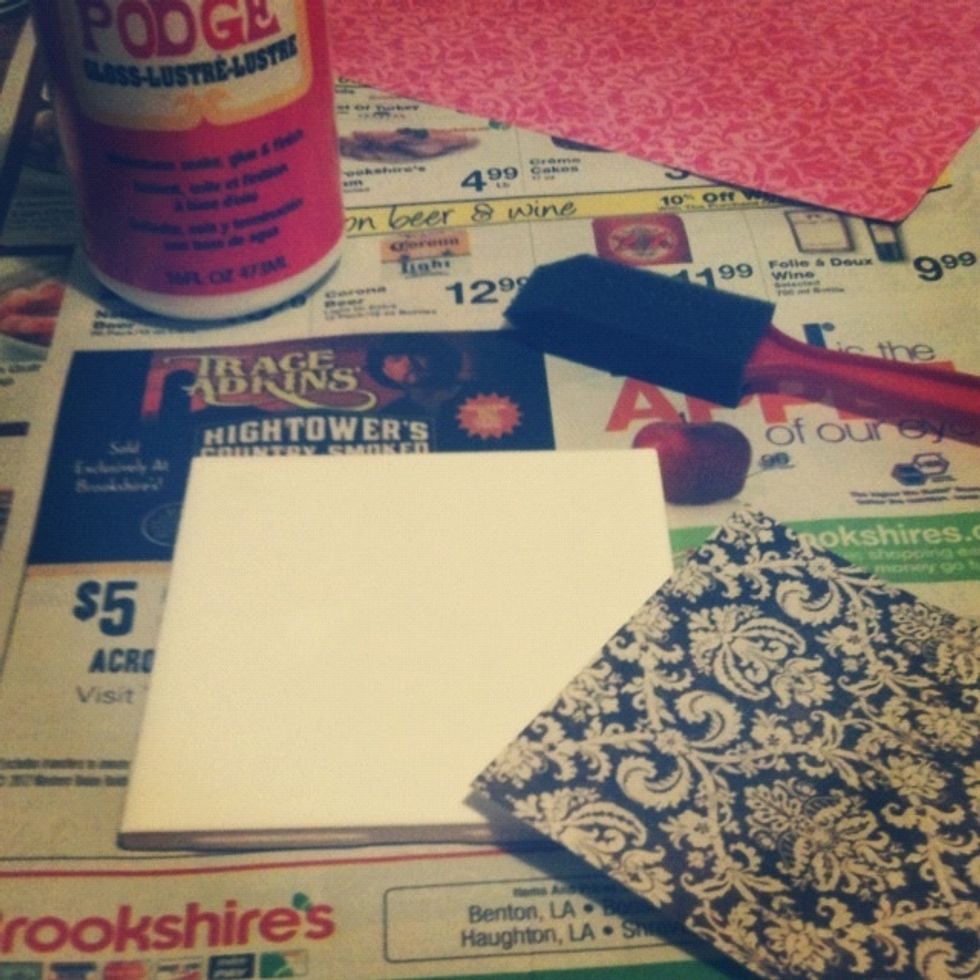 Cut your scrapbook paper to fit the tiles. You can cover the whole thing or leave a border. Use a ruler and pencil to be precise or just freehand like I did. Either way is fine!
Paint a layer of mod podge on the back of your scrapbook paper and lay it on the tile. If covering the whole tile, you could just paint the tile and stick the paper to it.
Let dry about 10 minutes or so.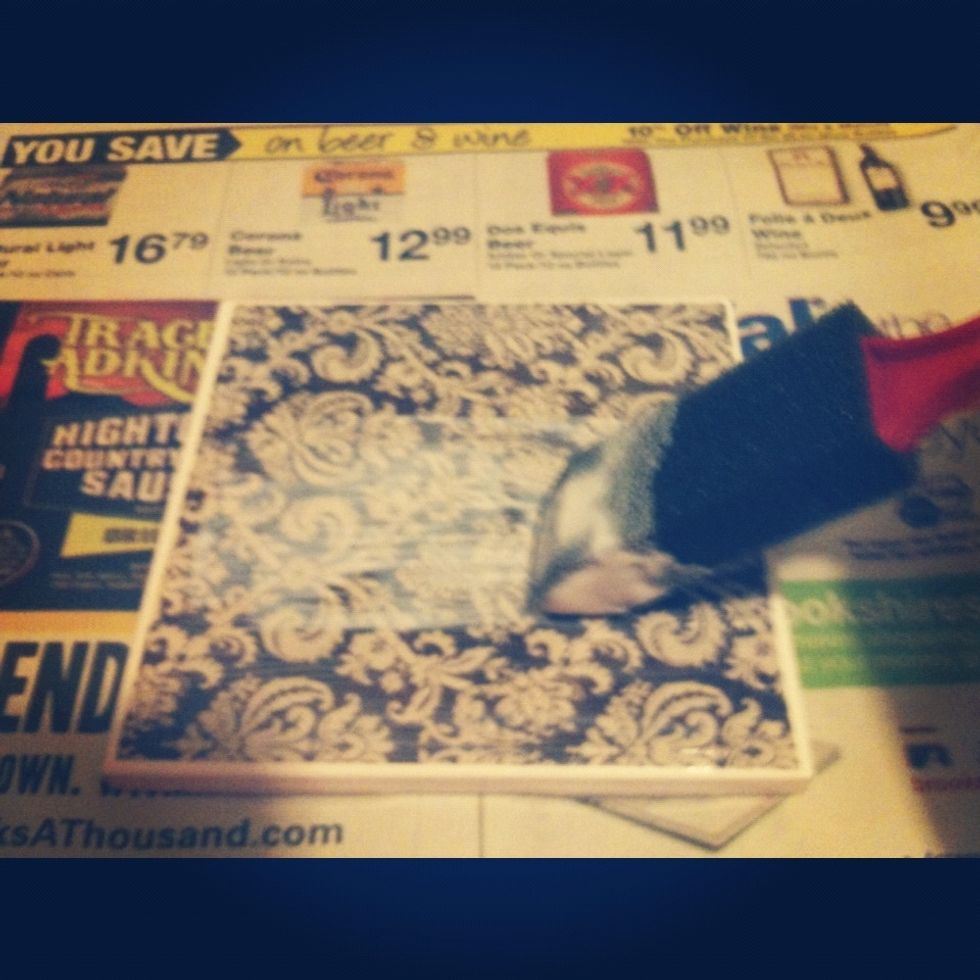 Now paint another layer of mod podge over the whole tile. I like to paint this layer in one direction. It makes for a nicer looking coaster in the end.
Let dry about 20-30 minutes. You want to make sure they are completely dry.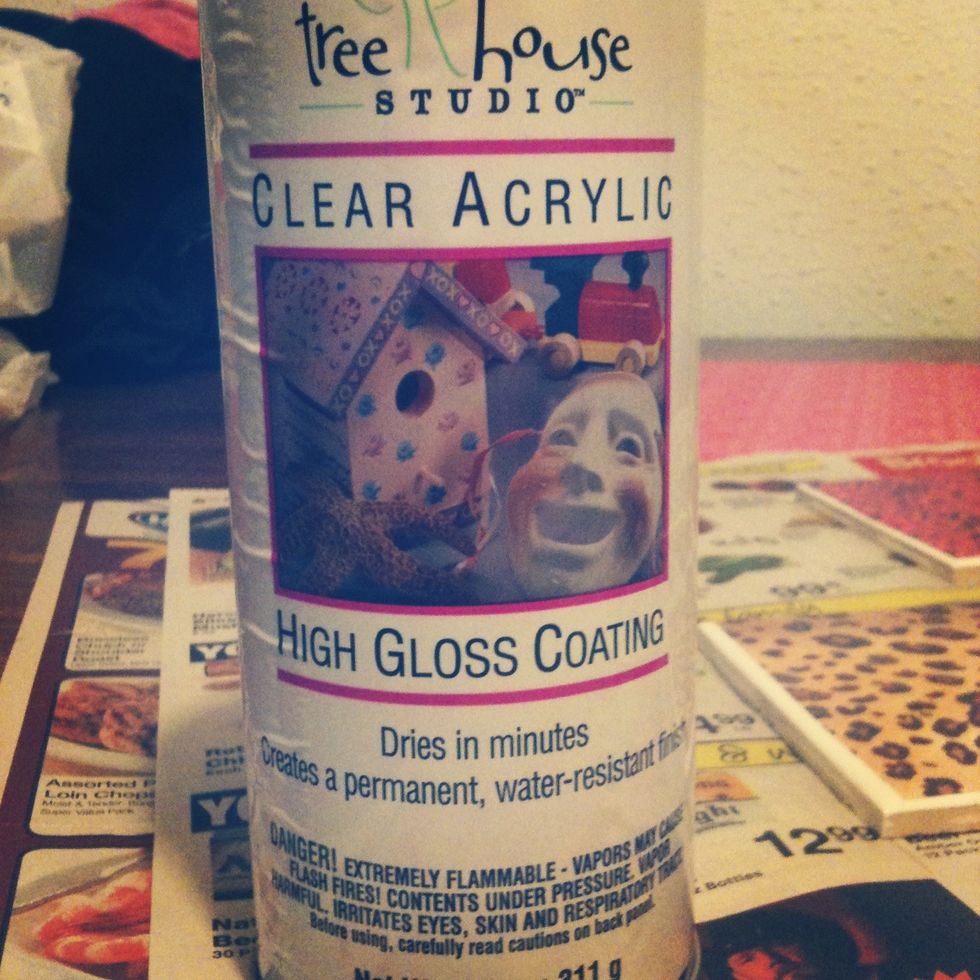 Paint a coat of the gloss onto each tile. Wait two minutes & paint another coat. This is my favorite brand. Its water resistant & keeps the coasters shiny. This step is important! Don't skip this step
After completely drying, you need to put something on the bottom to keep them from scratching your table. You could hot glue pieces of cork or get adhesive felt pieces & just stick them to the bottom.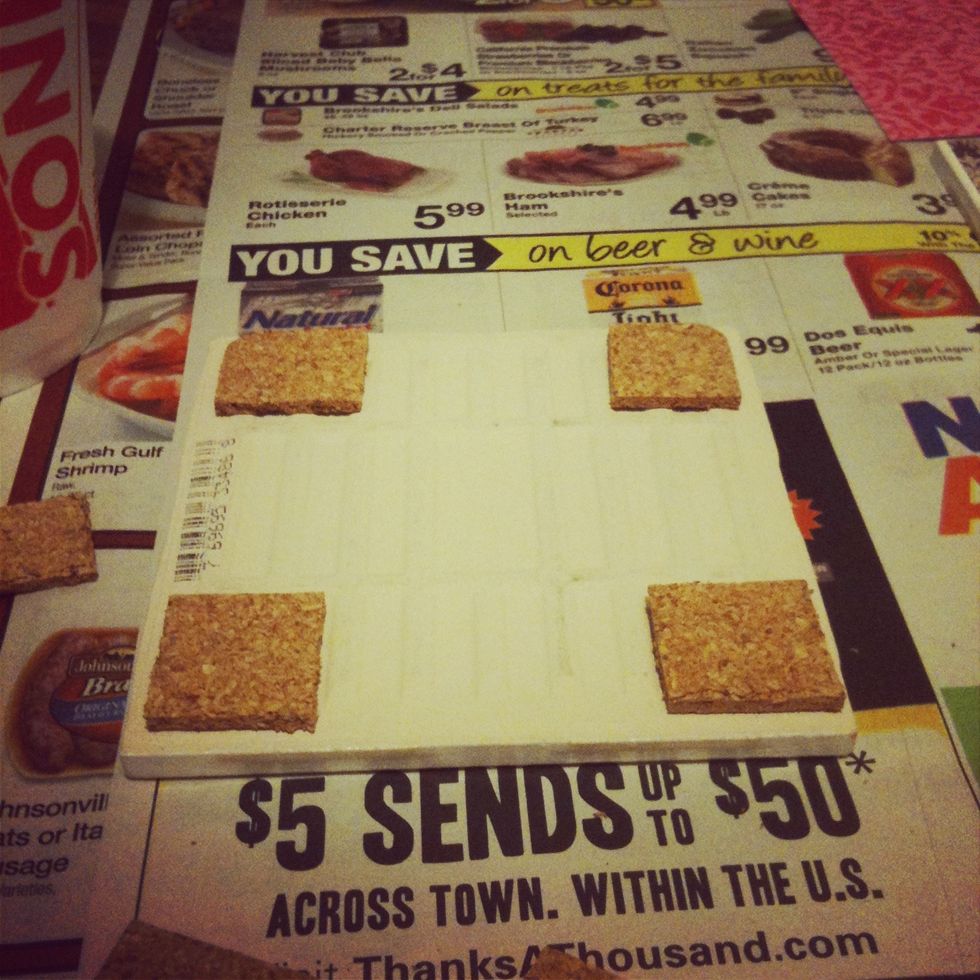 I bought a whole cork board and just cut out the pieces myself. Then just hot glue them to the back. Four pieces will be plenty.
I had everything but the tiles, scrapbook paper, & cork board. Overall it cost $3.01 for 4 coasters. I'm making 24 all together & final cost is $6.21! Not bad at all!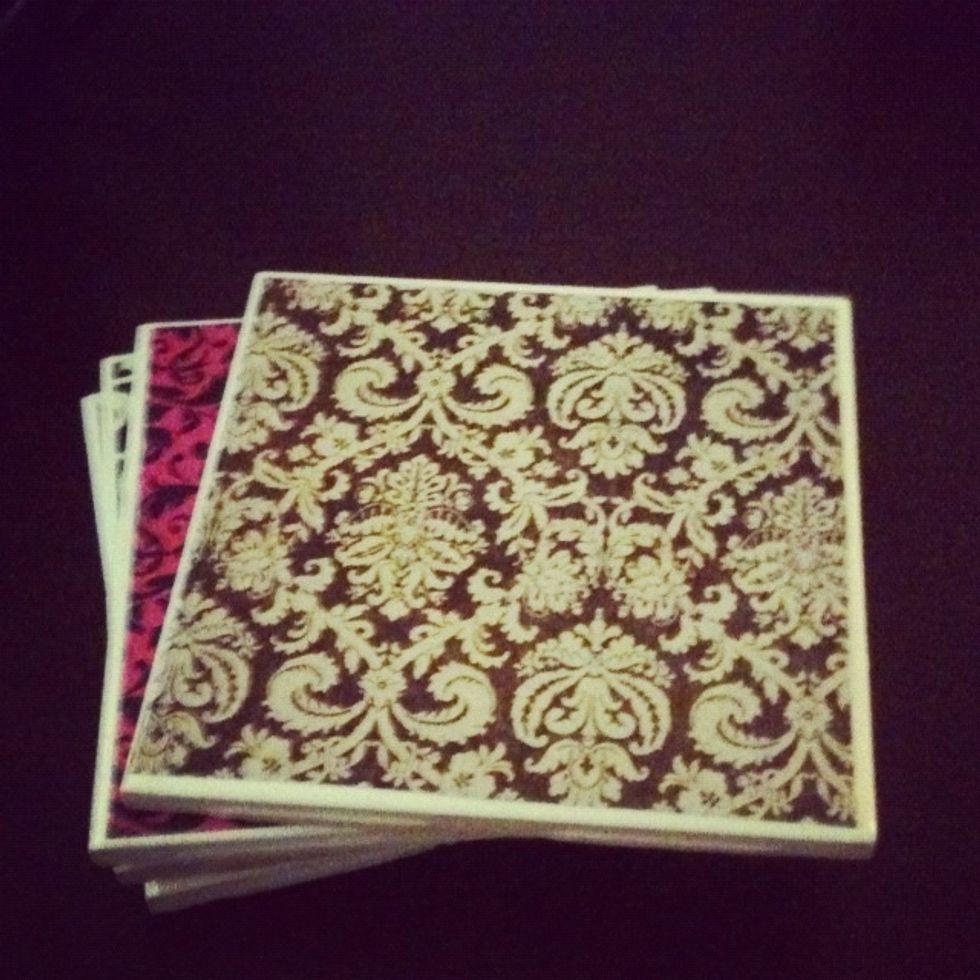 Your new coasters! Use for yourself or give away as a gift! I'm making a ton for my family and friends. They're gonna love them! Hope you enjoy this guide! If you have any questions let me know!
Ceramic tiles
Mod podge
Scrapbook paper
Scissors
Sponge brush or paintbrush
Clear acrylic gloss coating
Cork or felt pads
Hot glue gun (optional)
Ruler (optional)