How to make your new favorite soup (addictive)
The most easiest and best soup you will ever make. It takes 30-40 minutes to make it. In the picture is what you need. Mustard is not mandatory but it gives amazing taste for the chicken when cooking.
41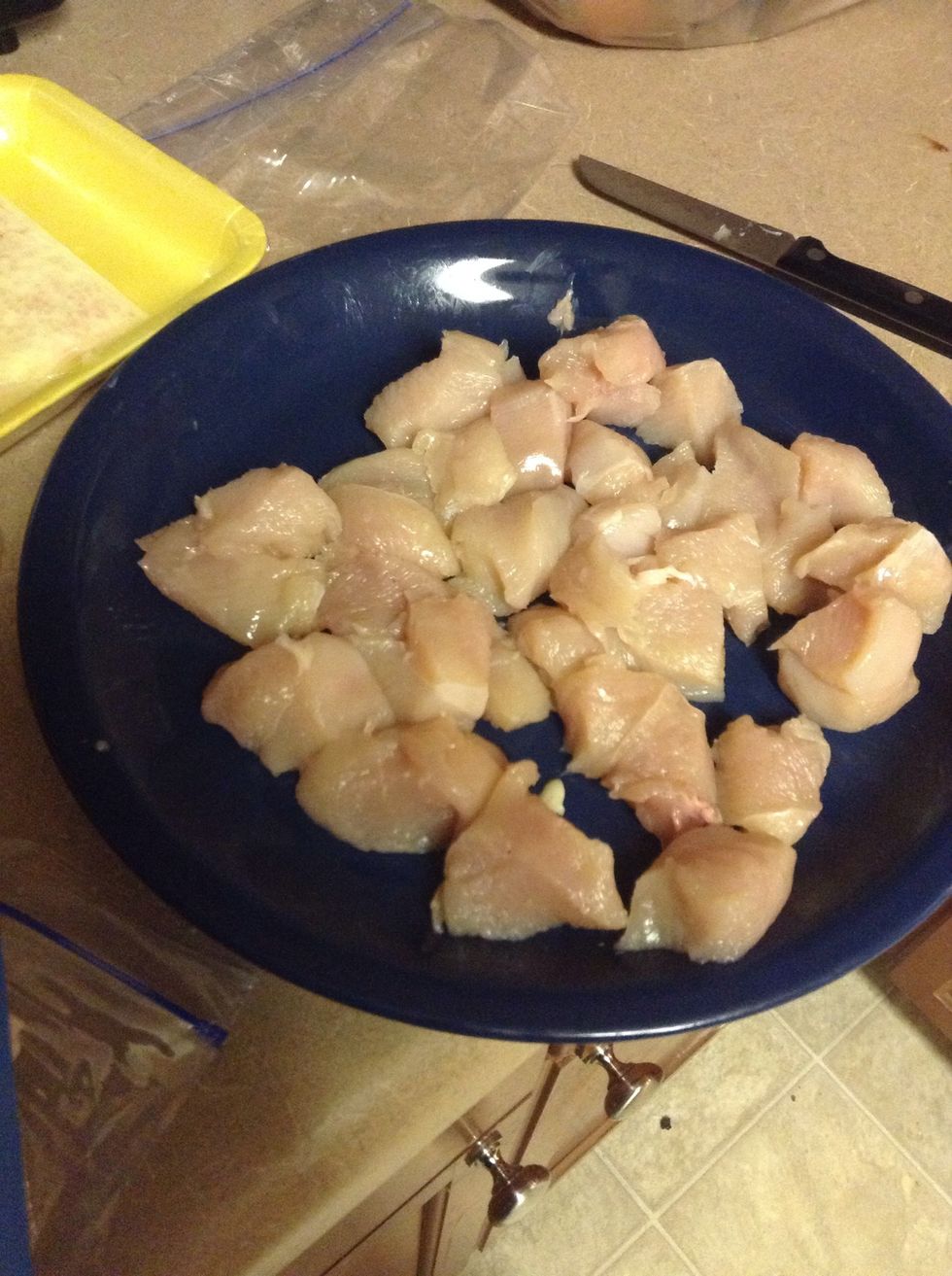 First, cut one or two chicken breasts in piesces. I did one and a half of the other one.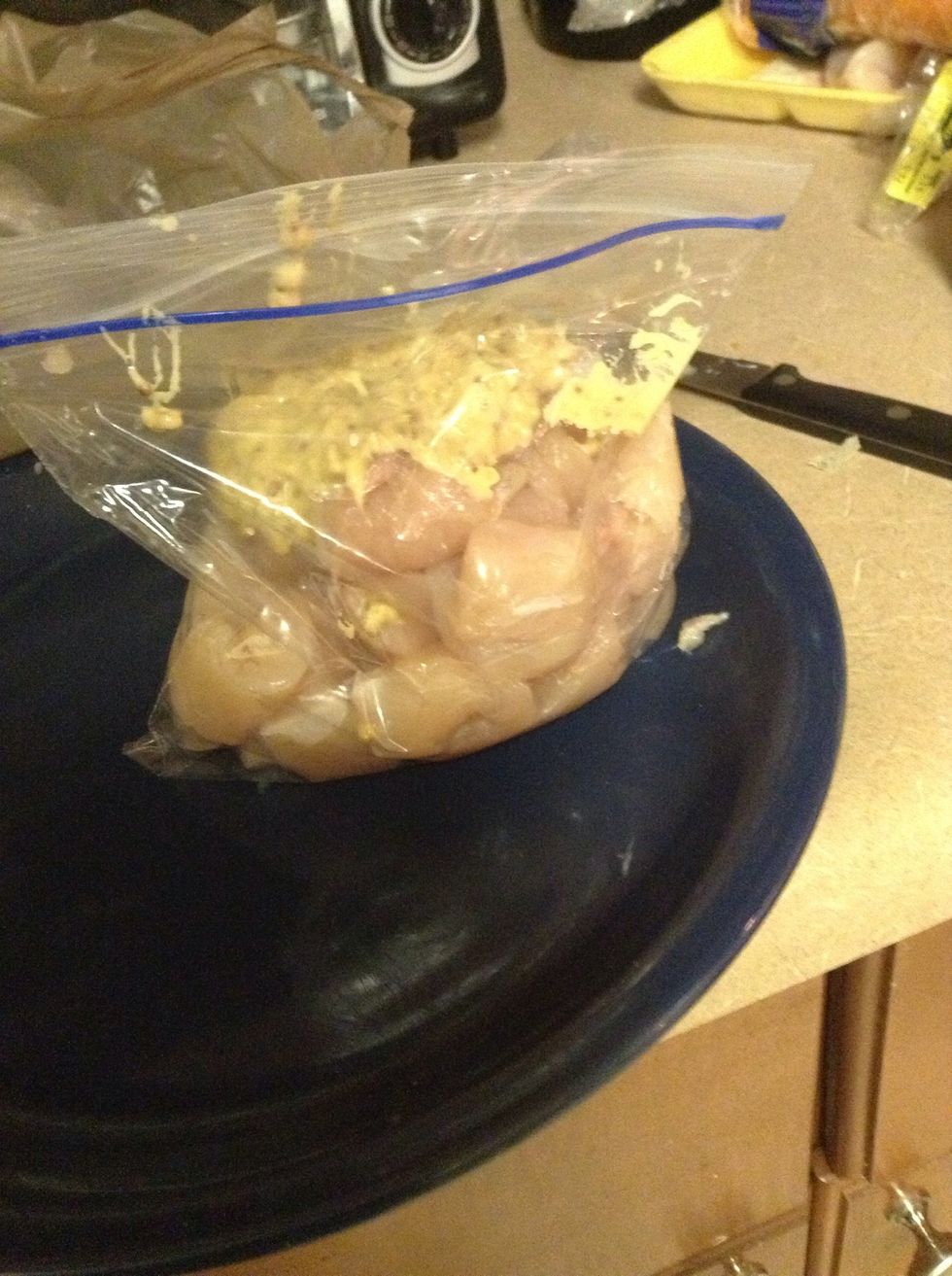 Put the chicken in a zip loc bag and add mustard. You can use a bowl too, im doing this way to be less messy and so the taste soaks in to the chicken.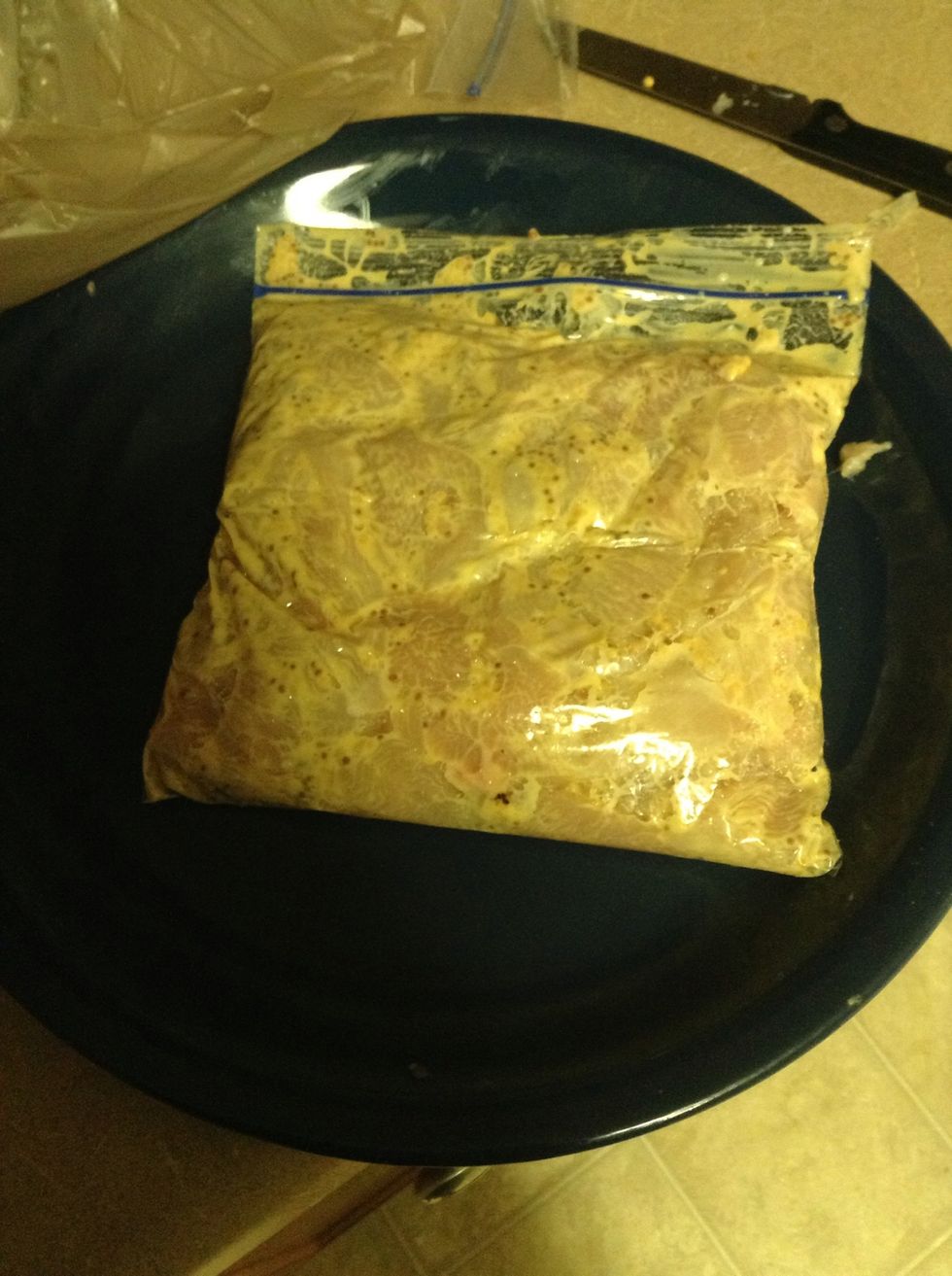 Should look like this when all mixed up. Dont be scared if you dont like mustard, you are not going to feel the strong taste of it when its all done! Now let it stay there while you do the next steps!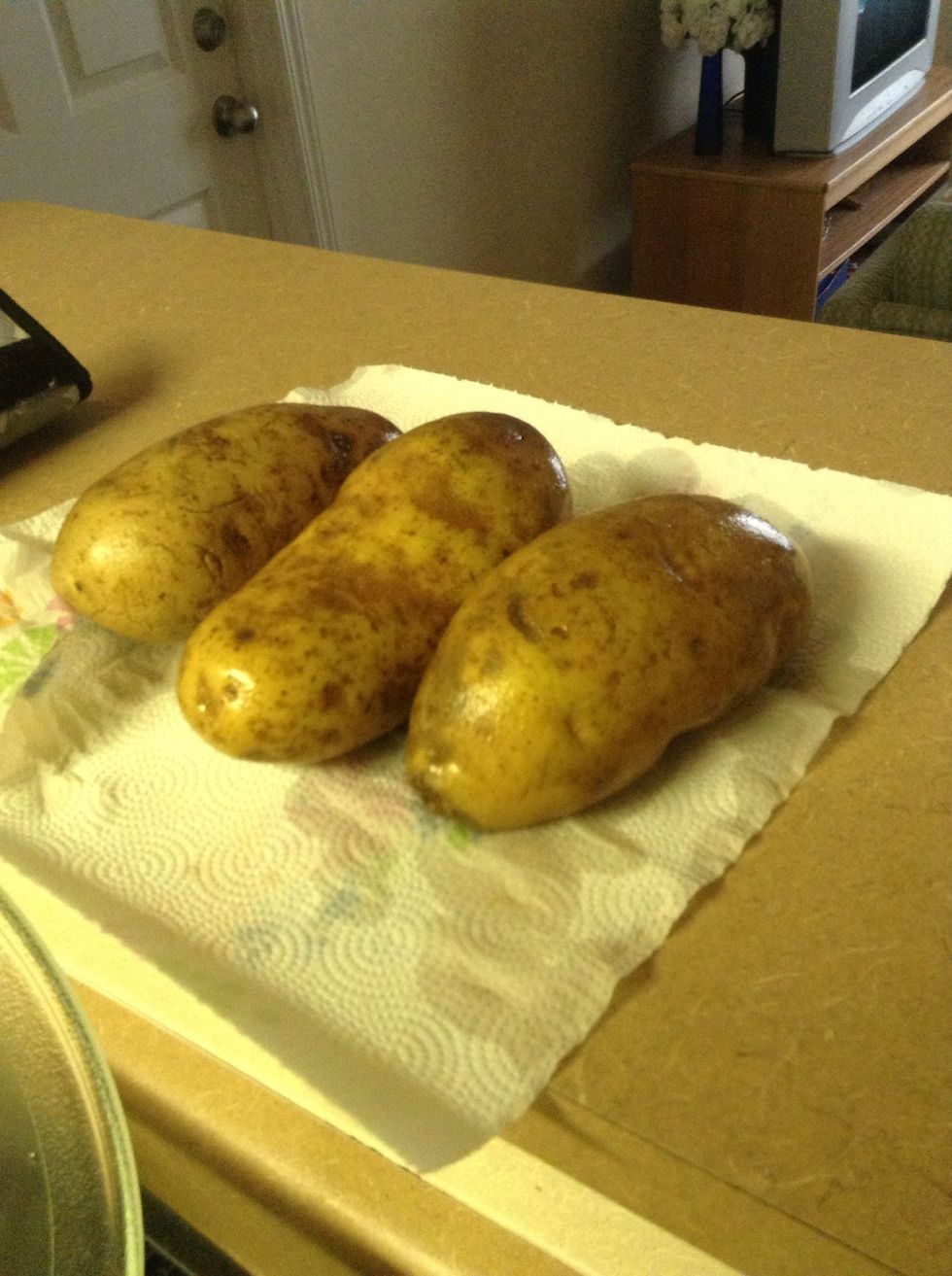 Put water to boil and while it is boiling grab 3 potates and wash them. Then get rid of the peal.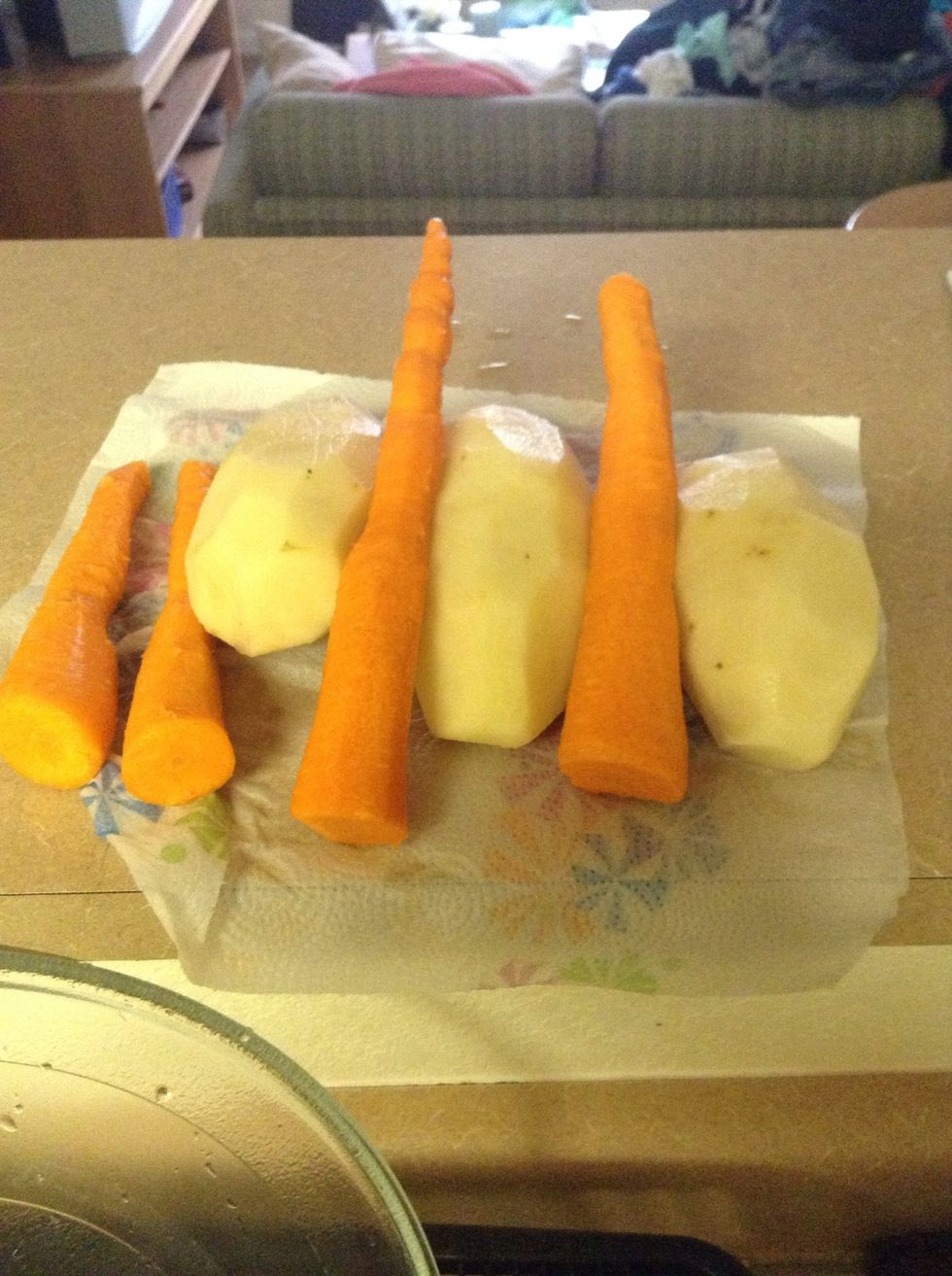 It should look like this. Peal the carrots by scratching the peal off with a knife. Wash after you are done!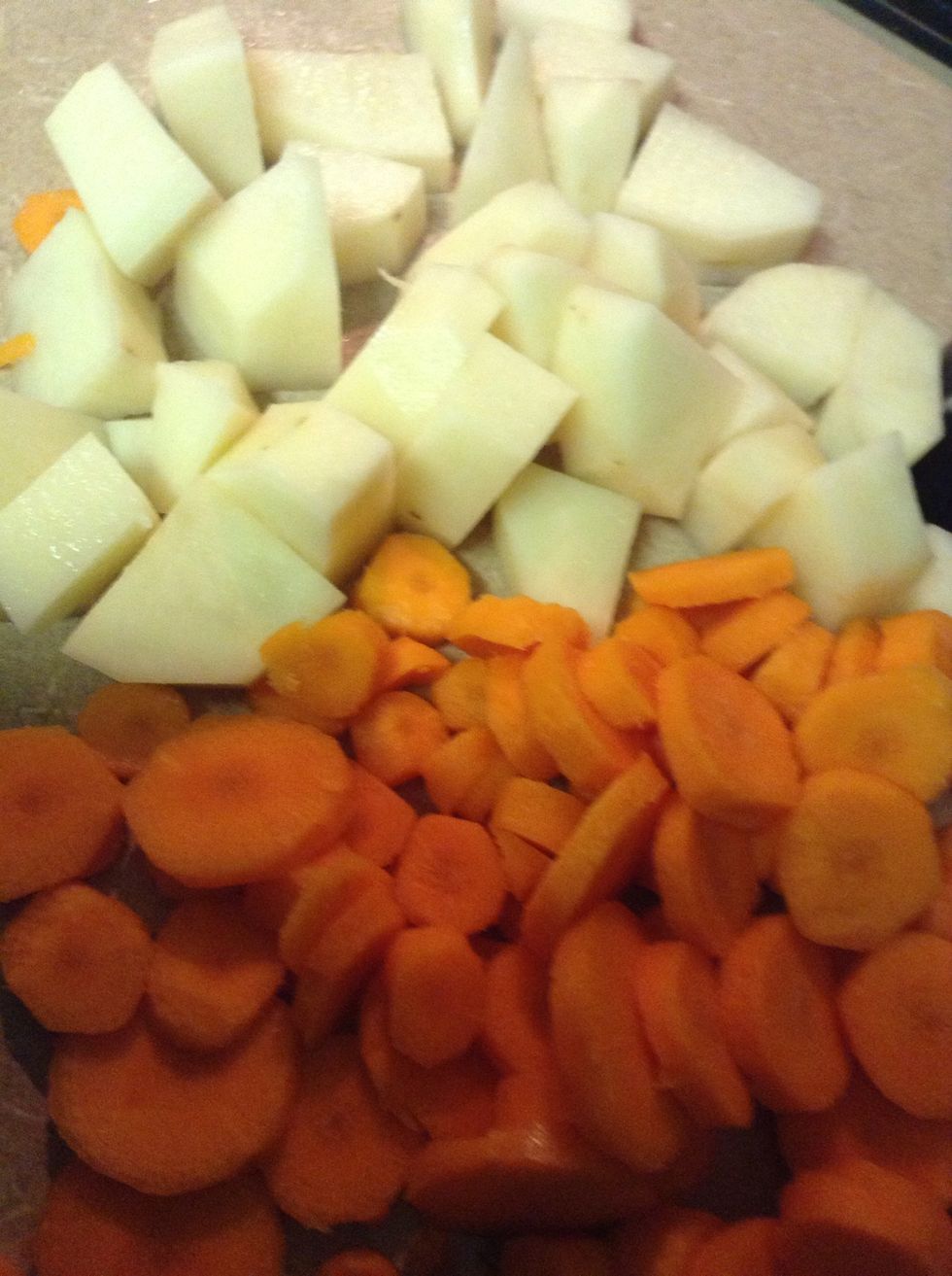 Cut the carrots in piesces and the potates in cubes Small size, your bite size, remember not too small!And when its all cut up,add the potatoes and carrots in the boiling water!Add a teaspoon of salt.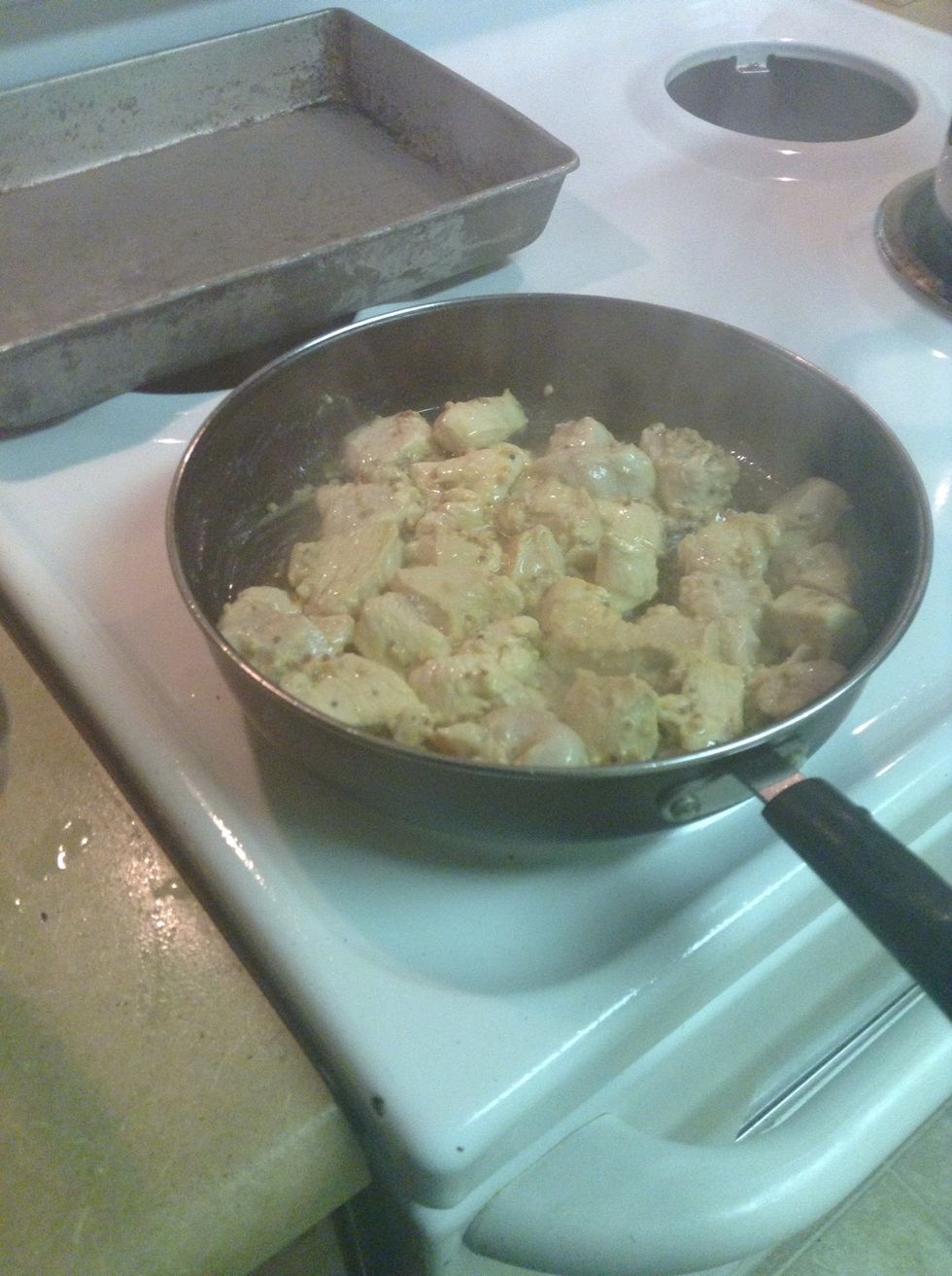 Right after you add the potates and carrots in the pot, start cooking the chicken. Cook about 7 to 10 minutes on high. It doesnt have to be ready, just cooked from the outside until you see brown.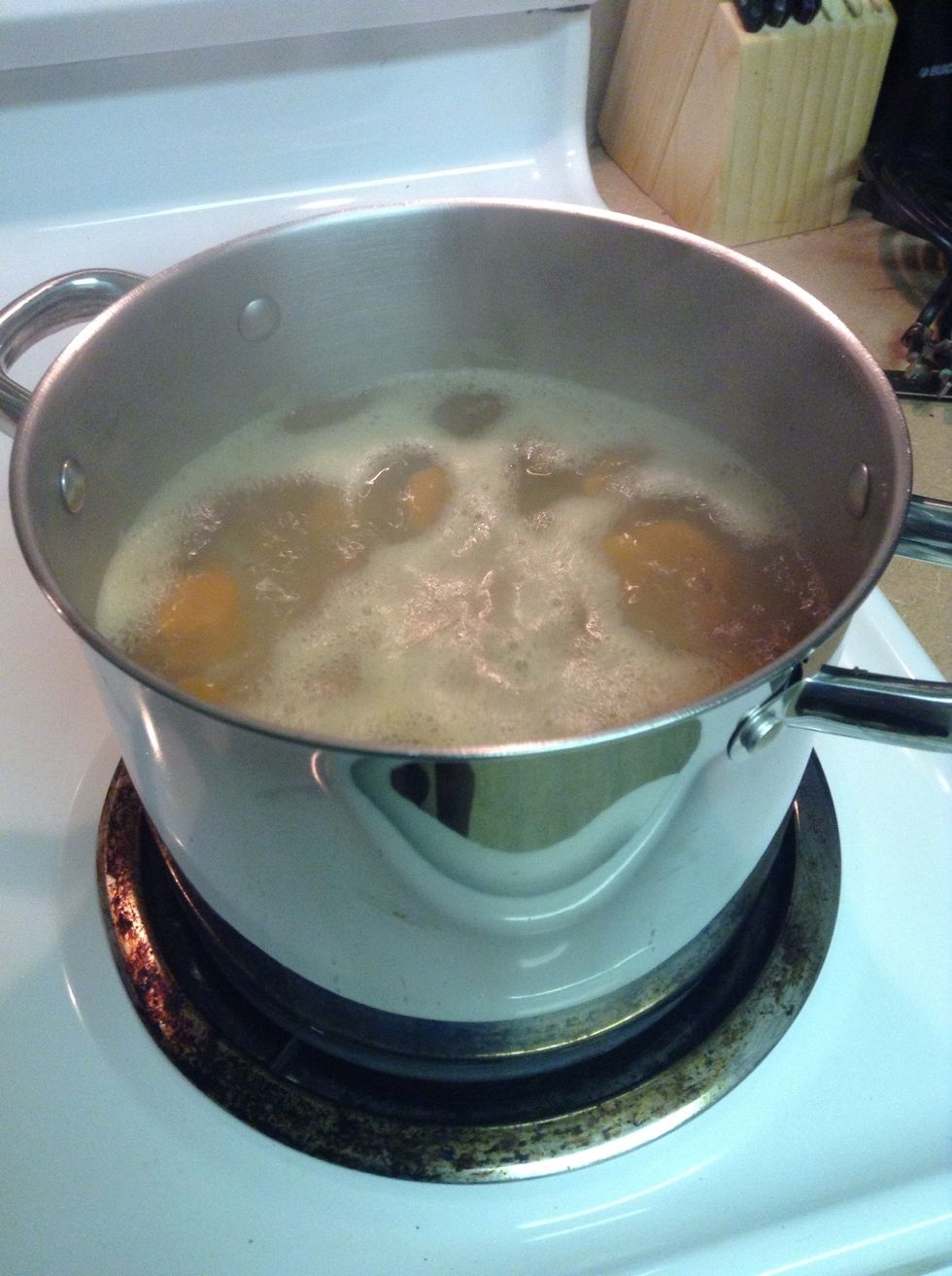 Add the chicken in the pot right from the pan! The potatoes and carrots should be cooking already for 10 minutes if your on time! Now after adding chicken boil for 10 more minutes!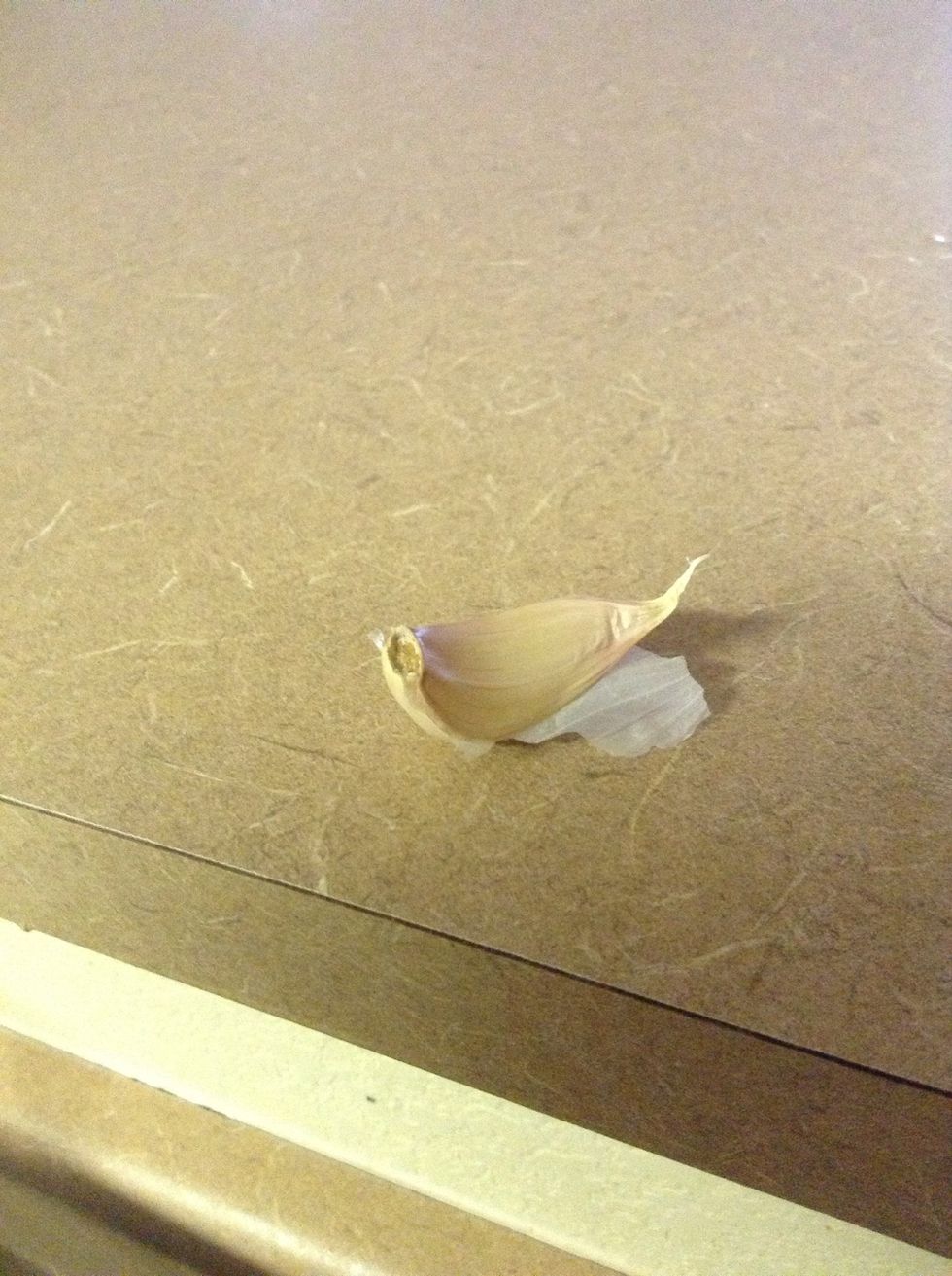 Take one piece of garlic a cut it in tiny pieces. Remember to peal it all clean before you do that!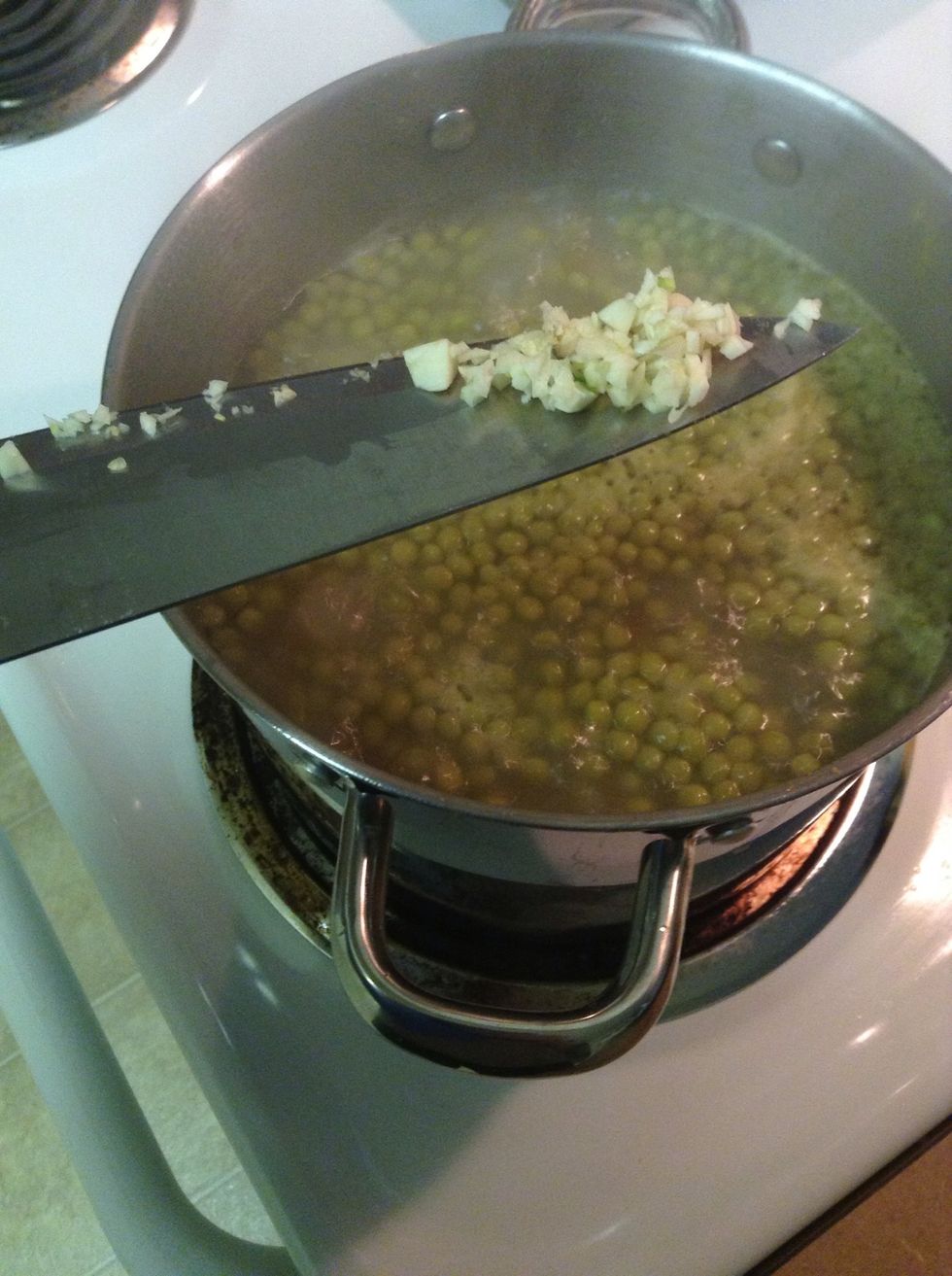 The soup should be boiling already for 20-25 minutes. Now add the garlic and the peas!!! For thosenwho dont like garlic, dont worry, it more for the aroma, not the taste.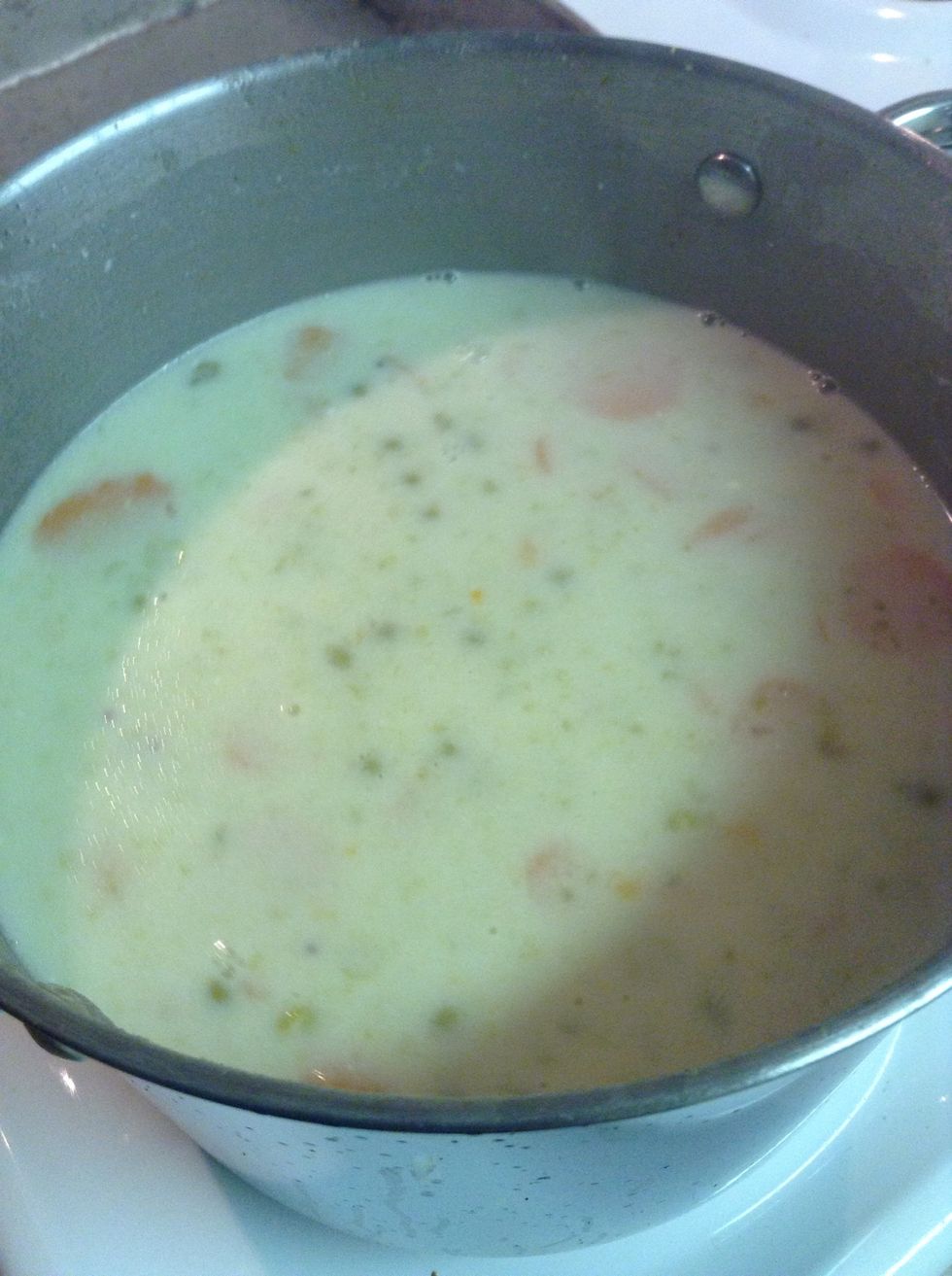 After 35-40 minutes of boiling, add all of the creme cheese. Do not boil anymore! Stir it all up till it becomes smooth with no cheese chunks. Voila! Your soup is ready!! Kids and grown ups LOVES IT!
3.0 Potatoes
Garlic
Original cream cheese
4.0 Carrots
Can of peas
Chicken breast
Salt
Mustard (not sandwich)