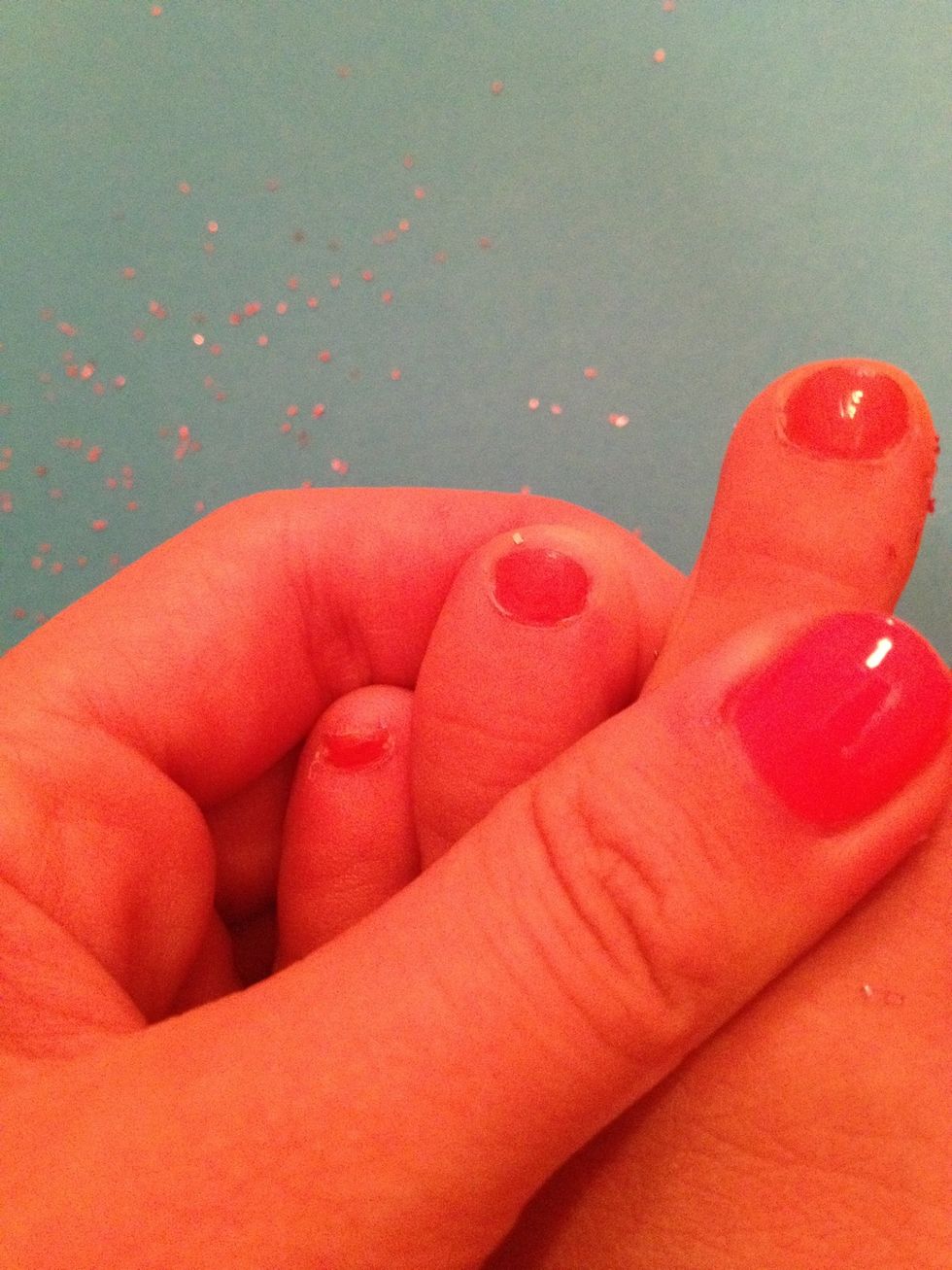 Paint your nails around the same color the sparkles are.You don't have to have to base coat,you may just paint your toenails,then put on the sparkles.But I painted mine already, so I put base coat on.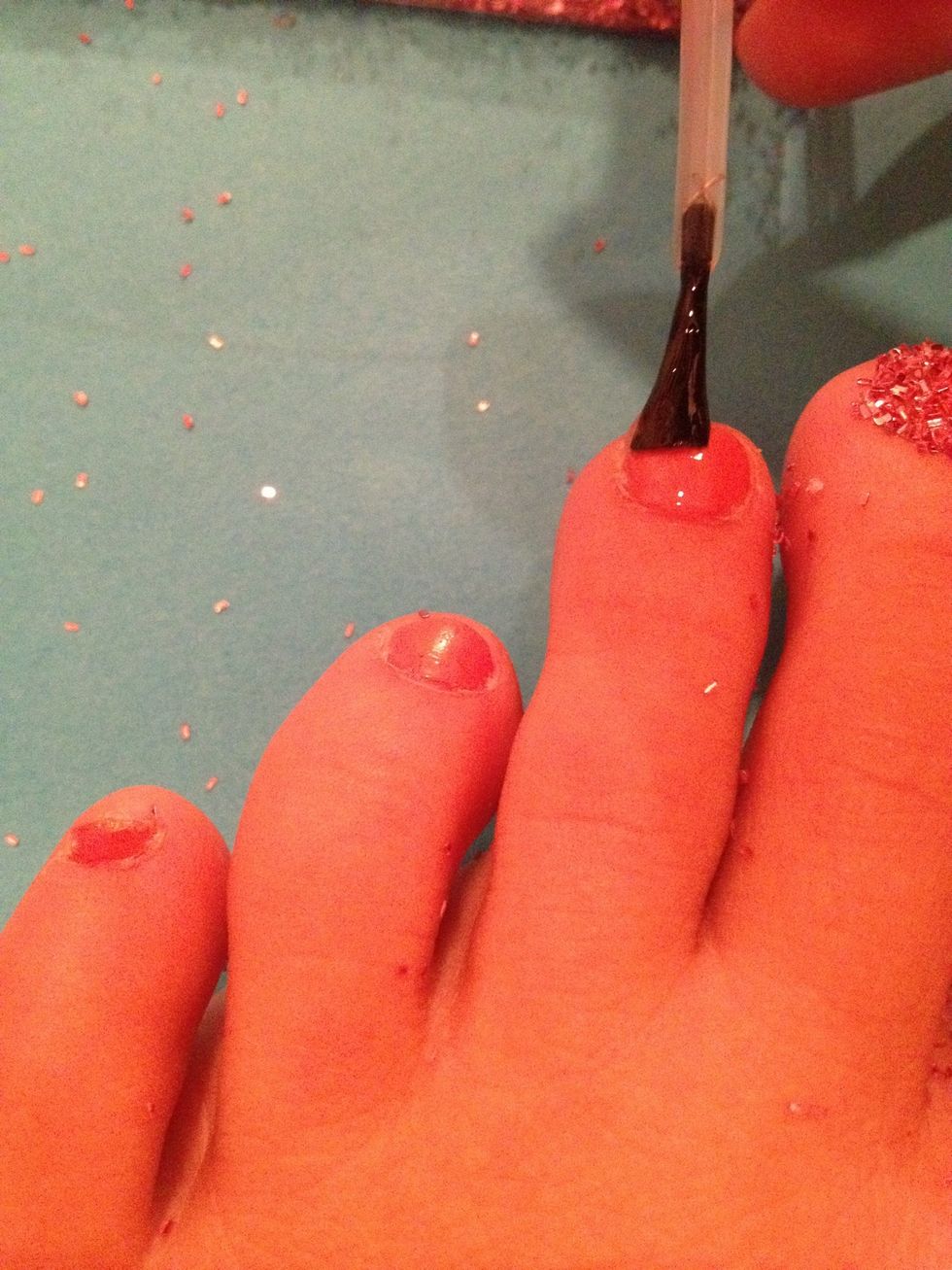 So, add the base coat, or paint your nails the color you picked.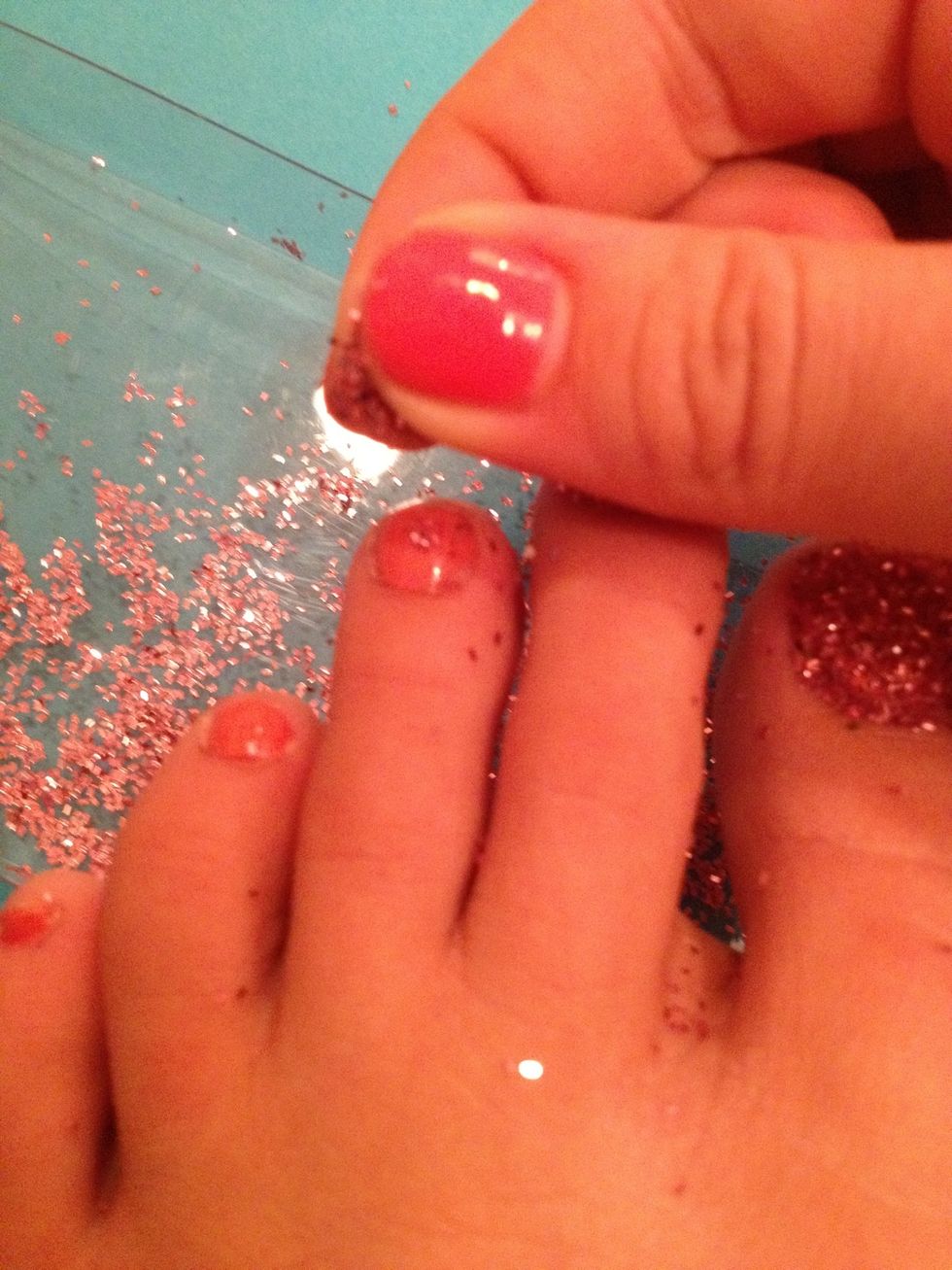 SPRINKLE on the glitter. be sure to have a paper or something underneath the area your using for easy cleanup.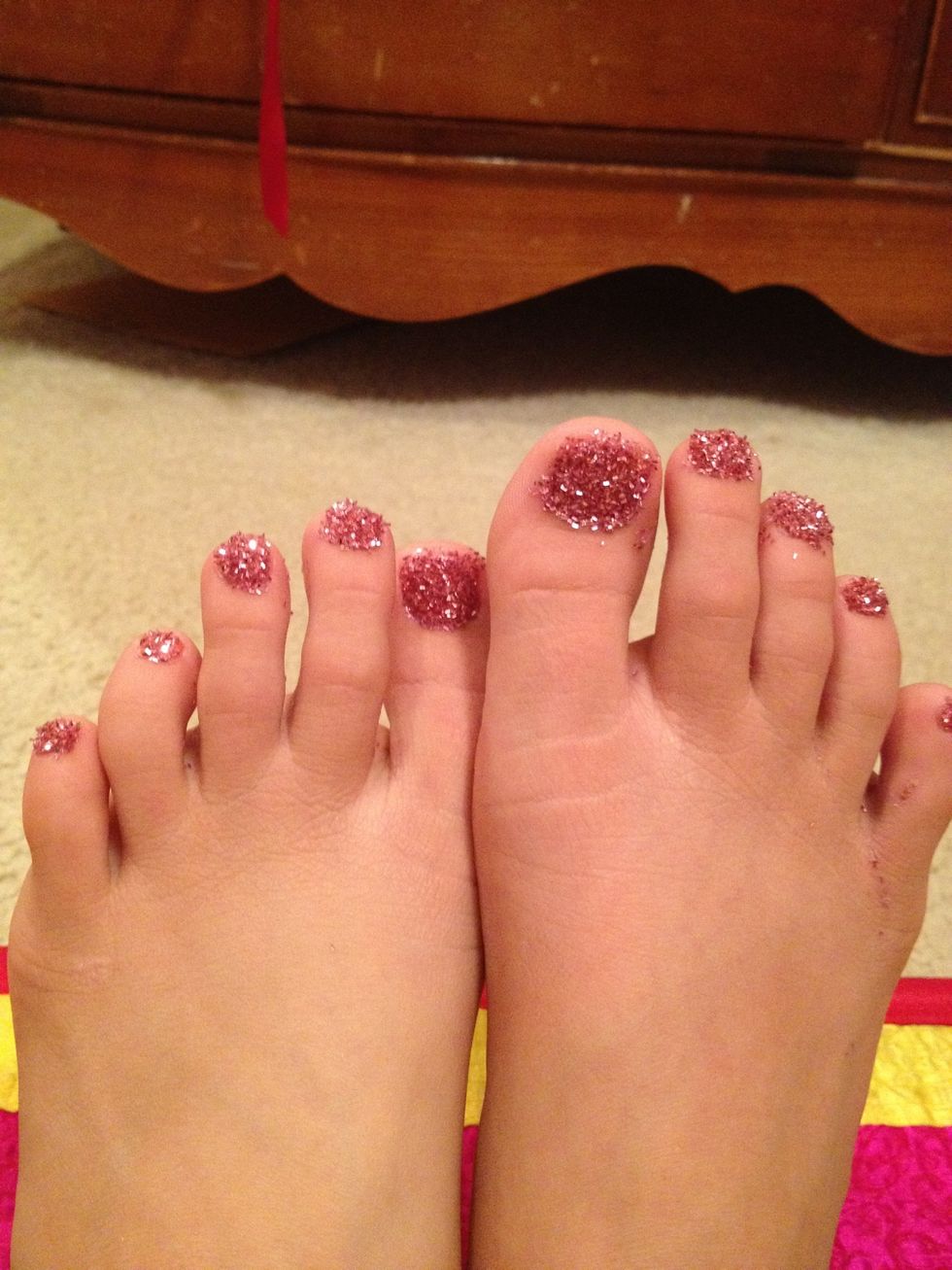 ✨Do the rest of your nails, and there ya have it!! glitter bombed toenails!✨💅 Clean off the excess glitter/nail polish after. And add a generous coat of topcoat!!!! Thanks for viewing!
Base coat
sparkles, any kind!
top coat, opt sparkly top coat!