Allows Siri or other voice to speak selected text. Works with texting, emails, websites. Especially funny with Emoticons.
11
First lets tap Settings
Next, tap "General"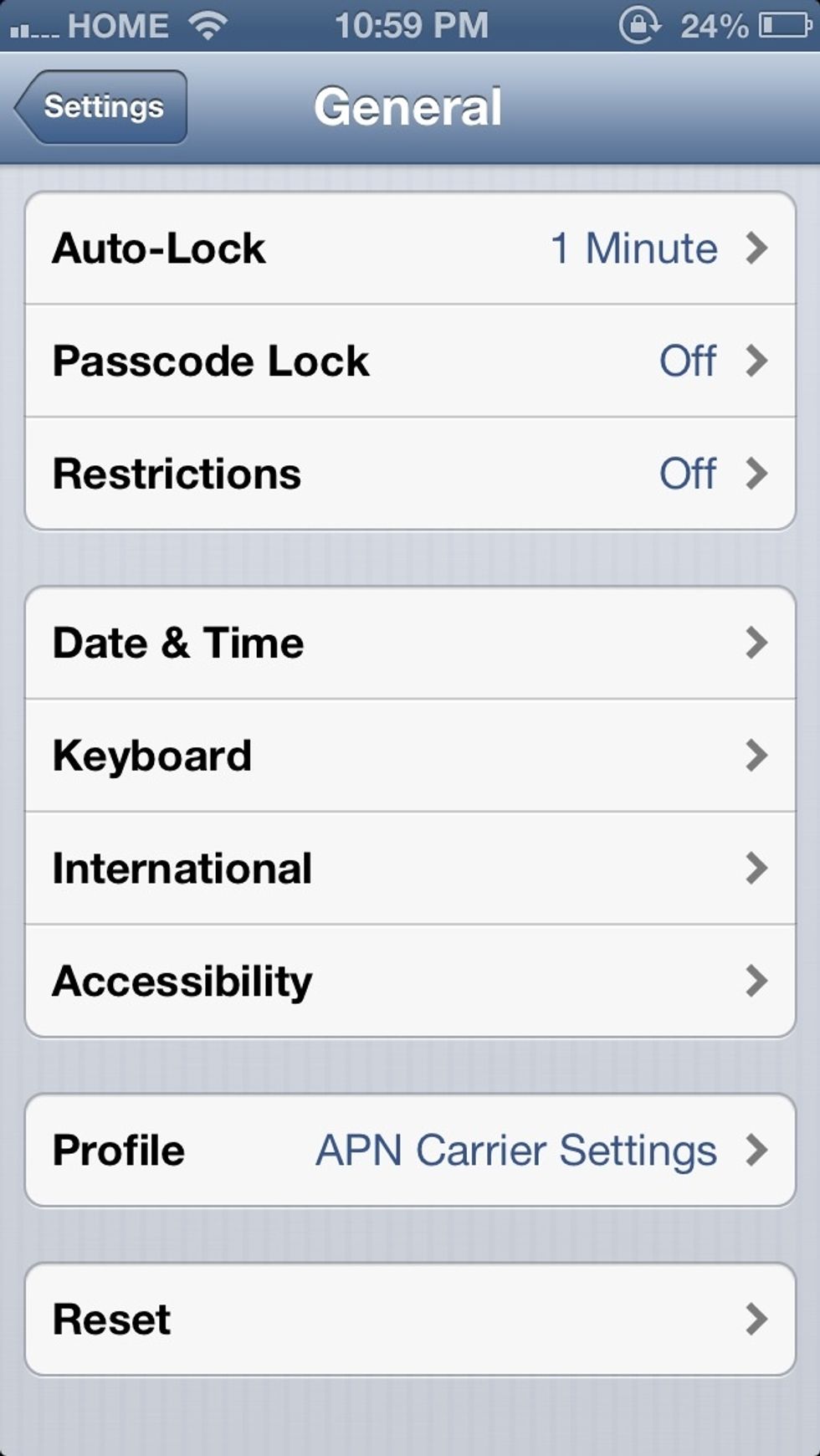 Scroll down to "Accessibility"
Tap "Speak Selection"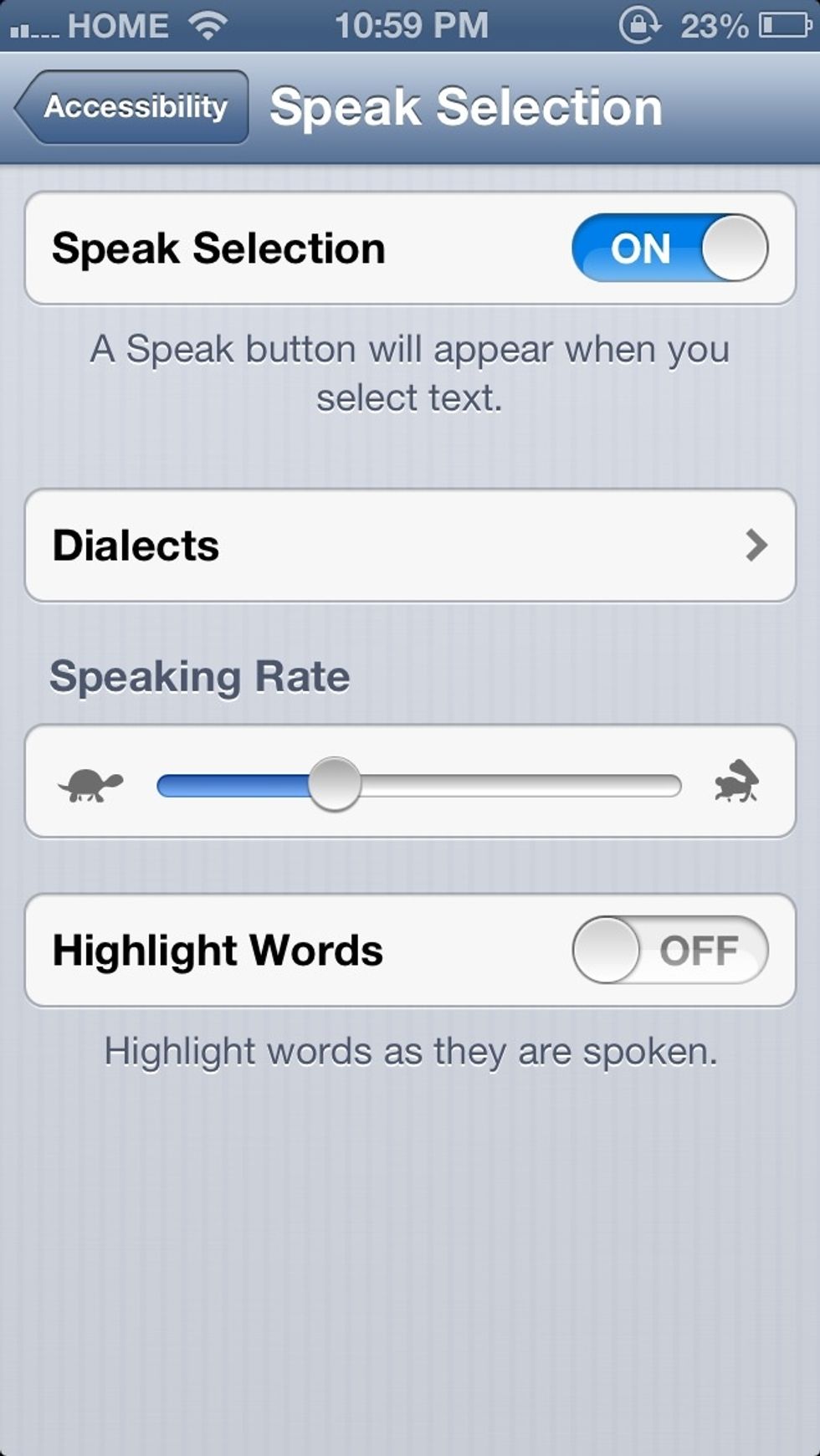 From here you have tons of cool options, from dialects, to the speed of the reading. You can even highlight words as they're spoken.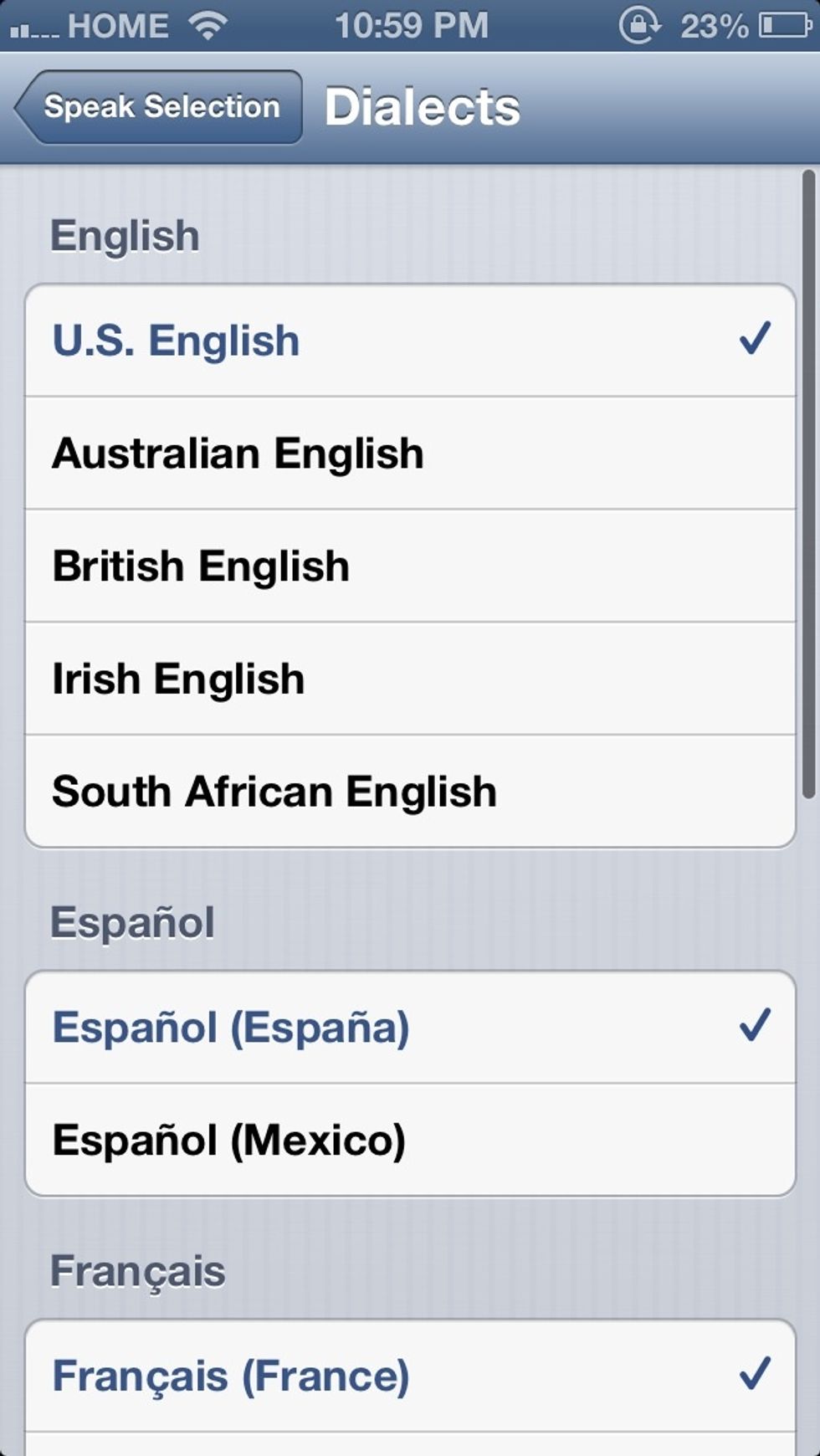 Lots of accents.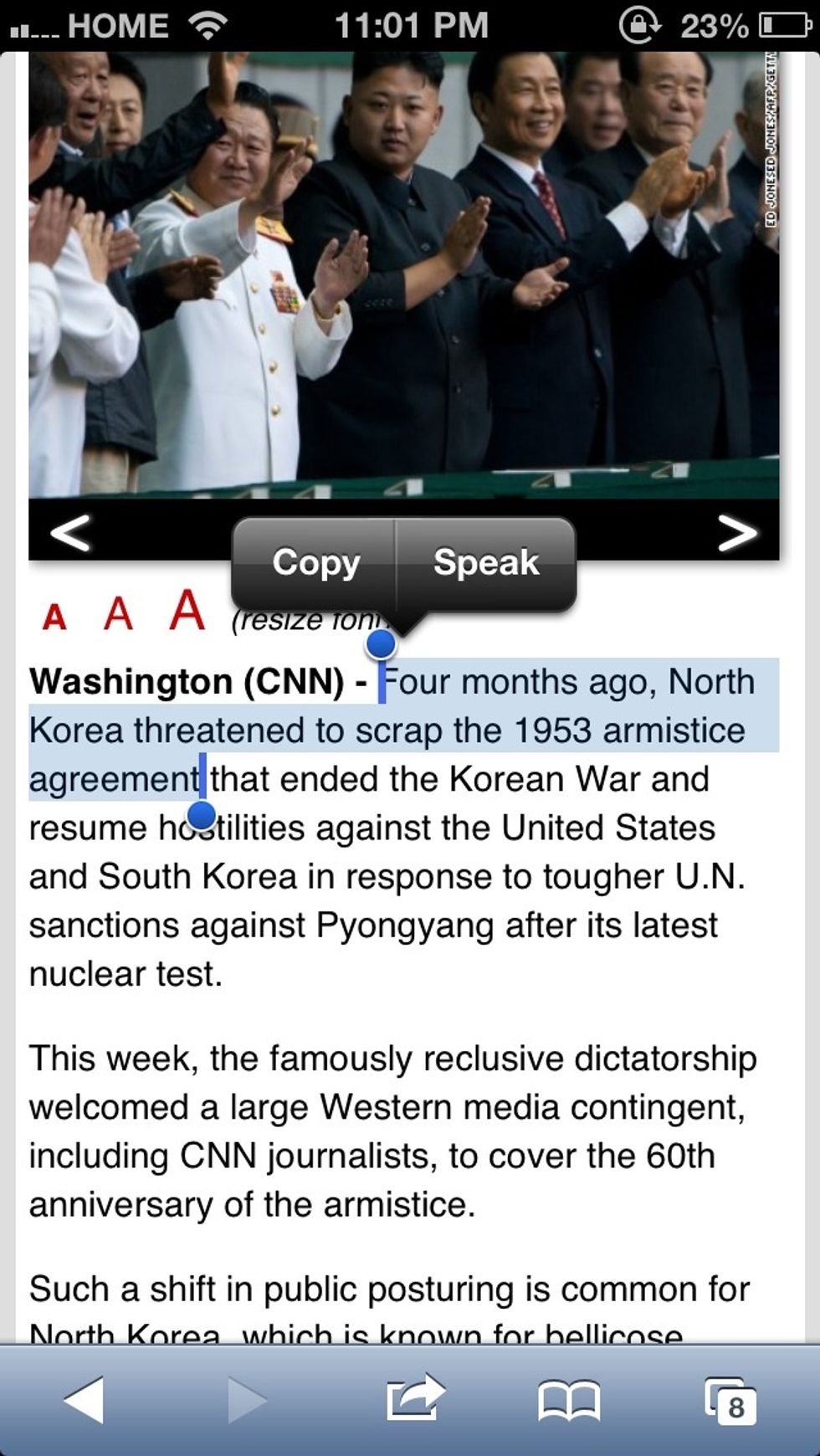 Now, whenever you have text and you hold, not only do you get your usual "Copy" but also "Speak" which will enable the voice to speak the highlighted. This works with any text, including SMS. Enjoy!
1.0 iPhone running latest iOS
1.0 About 45 seconds