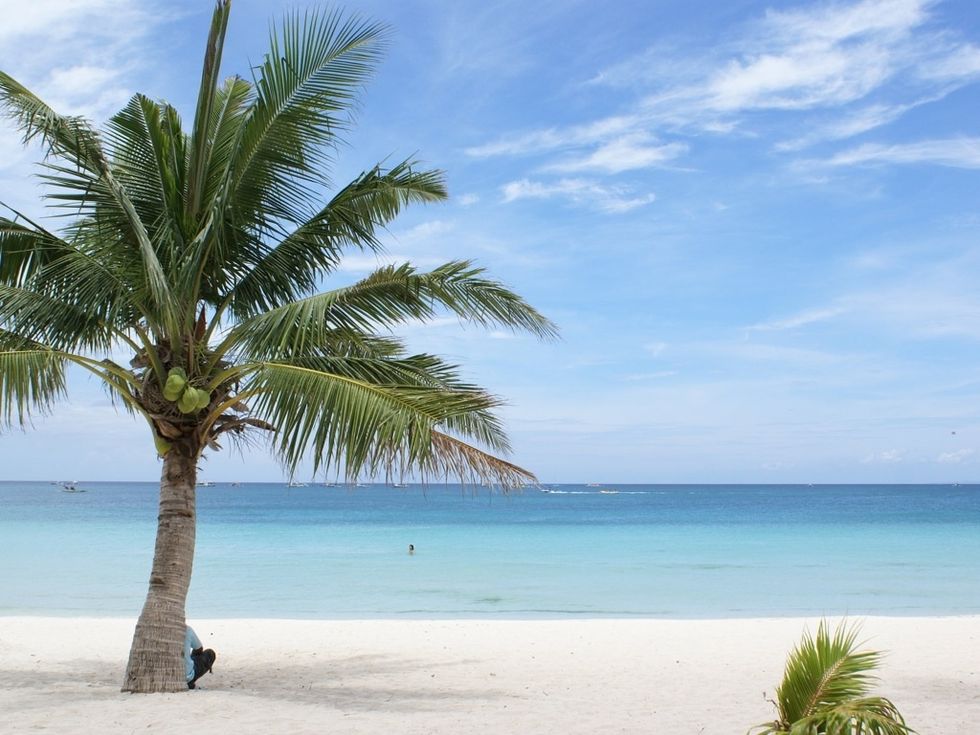 The summer was fun! Good times! But...
Time for SCHOOL!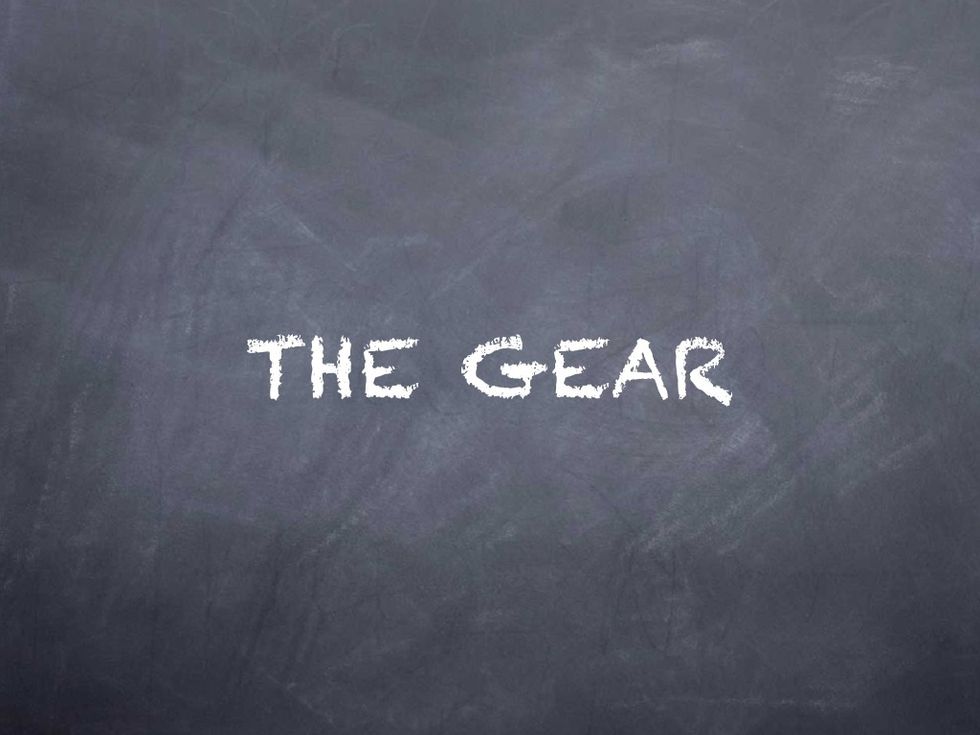 First you need some COOL GEAR!
An IPAD NOTEPAD CASE is all you need to make your iPad a mobile office (And that iPad iMac of course).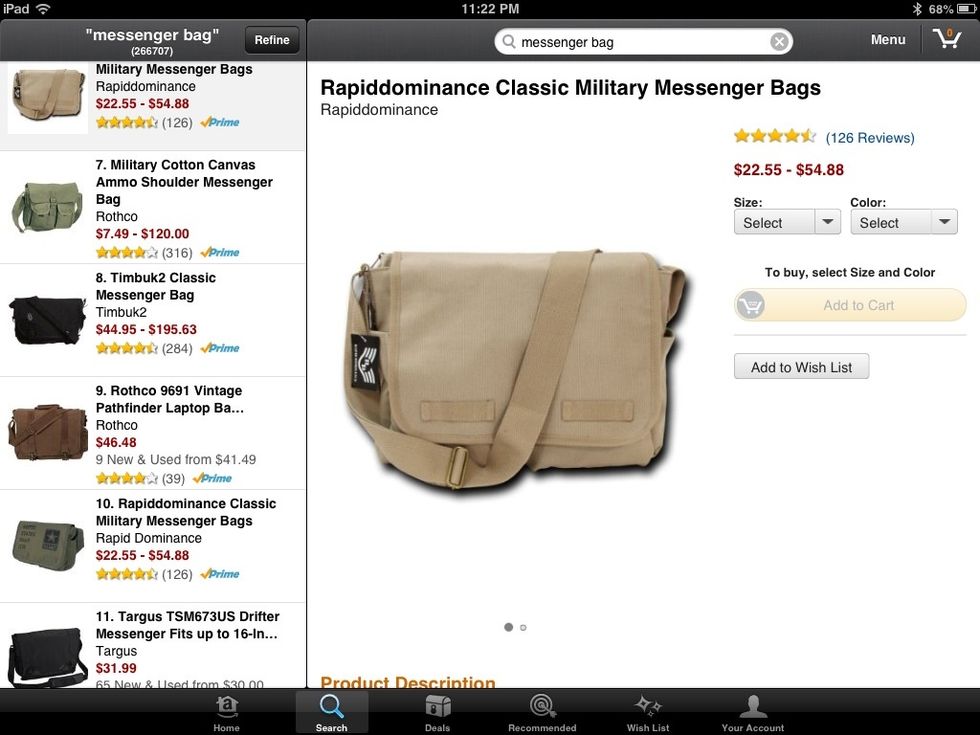 You can store your iPad case in a cool MESSENGER BAG.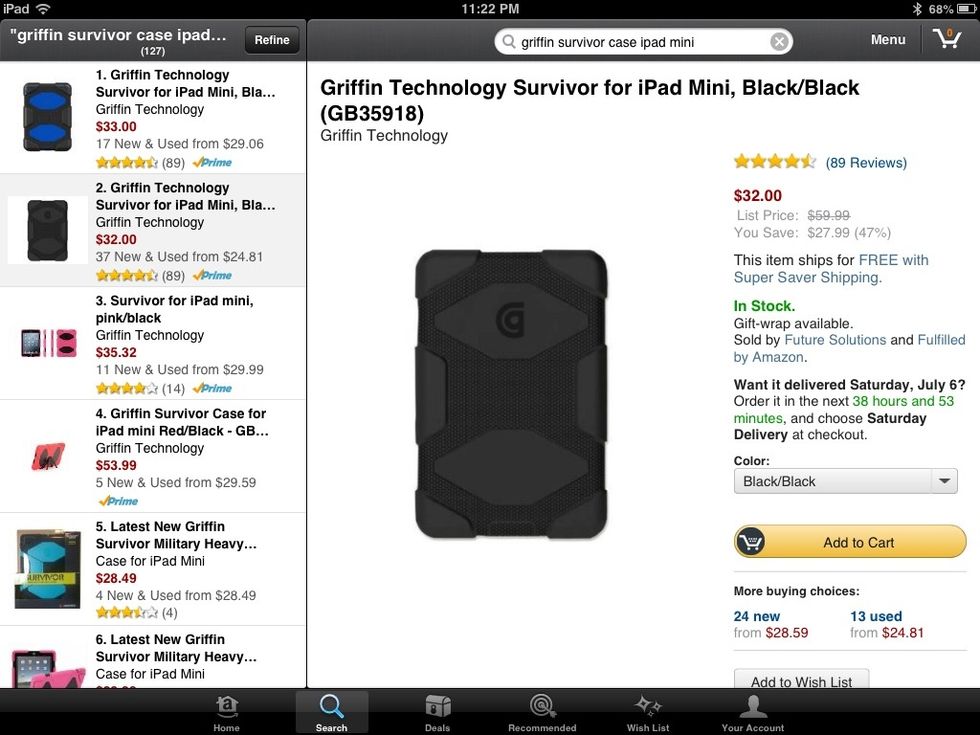 I personally like the GRIFFIN SURVIVOR CASE for ULTIMATE PROTECTION.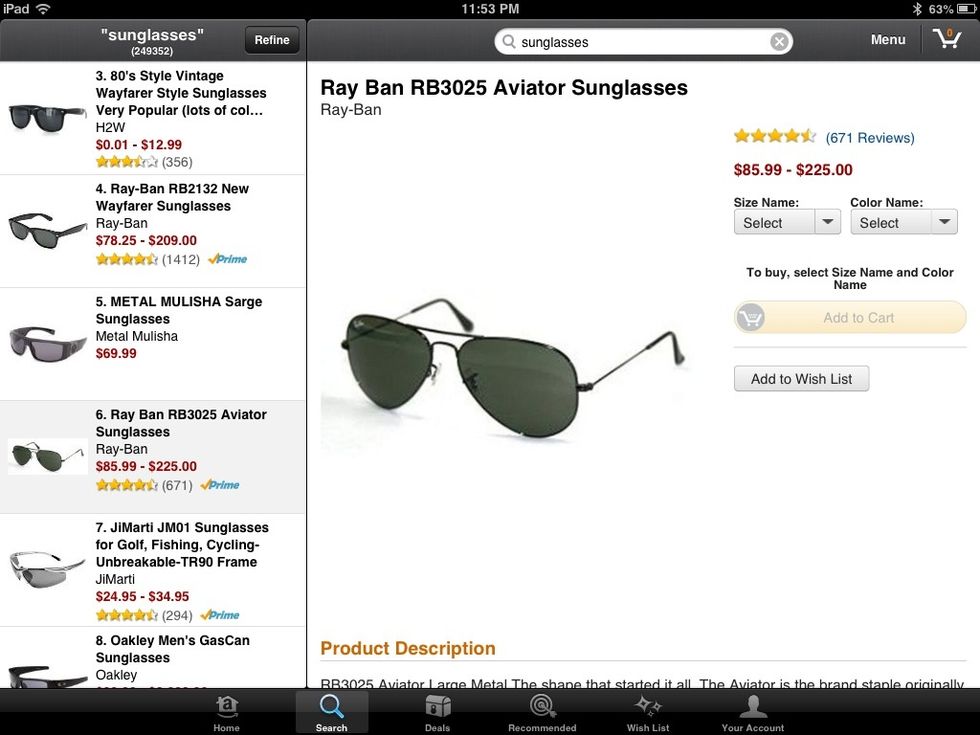 And you can top it off with your SCHOOL-GUY/SCHOOL-GIRL sunglasses!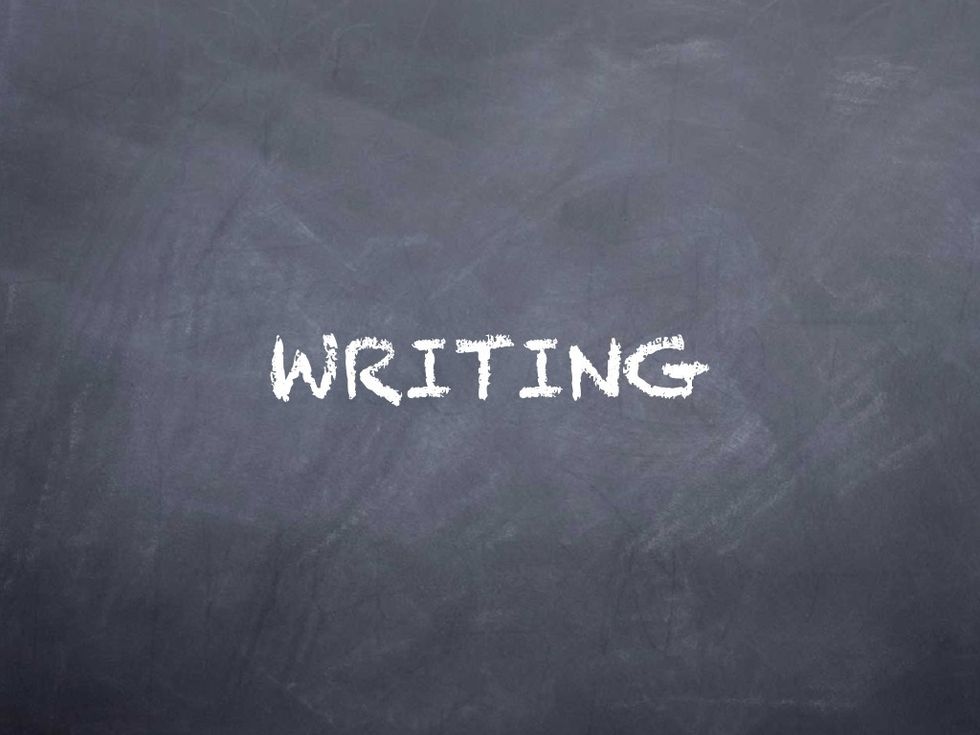 Need to write a paper? Need to crunch some numbers? Have to make a presentation?
IWORK for iPad is a MUST. It includes PAGES, KEYNOTE, and NUMBERS. A total of ($30).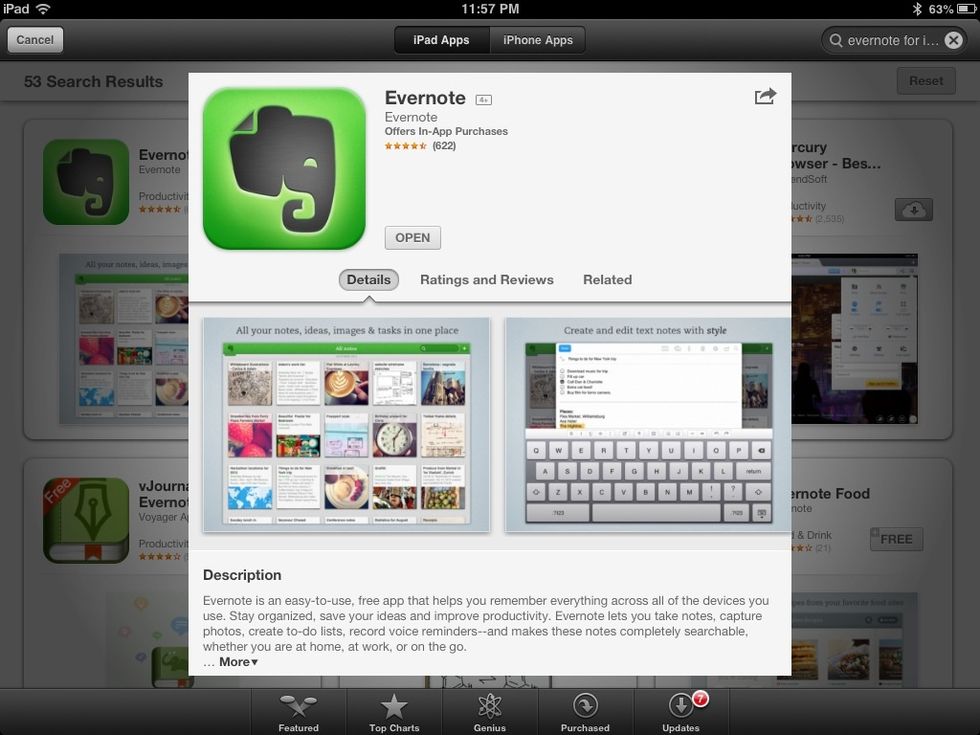 Evernote is the most popular note taking, sharing, reading app in the AppStore. (Free with an account).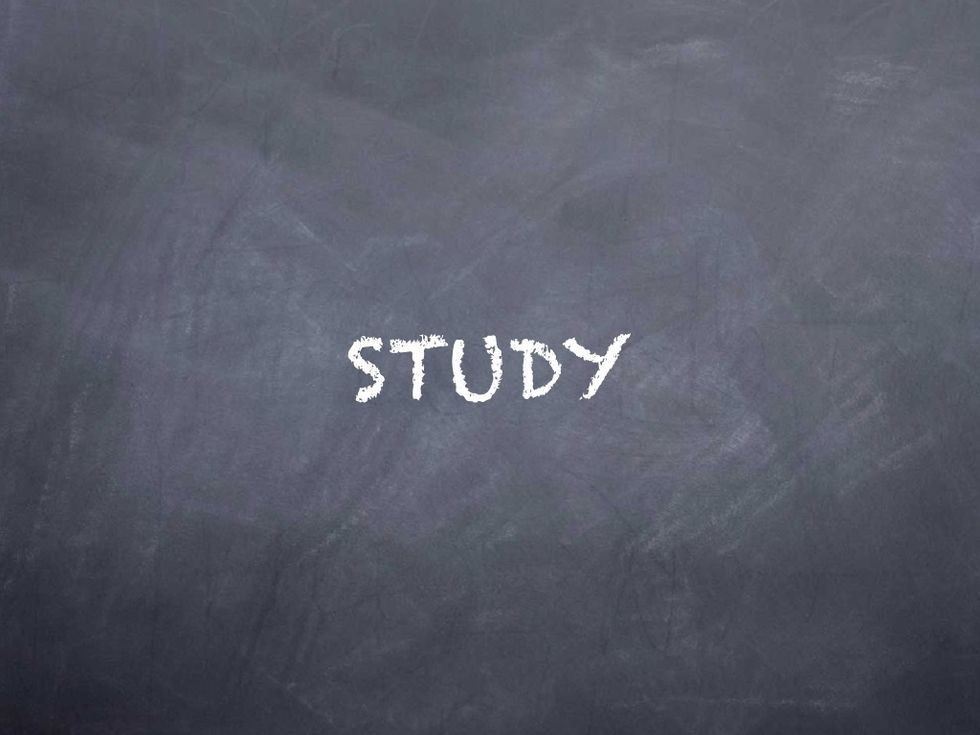 Time to study!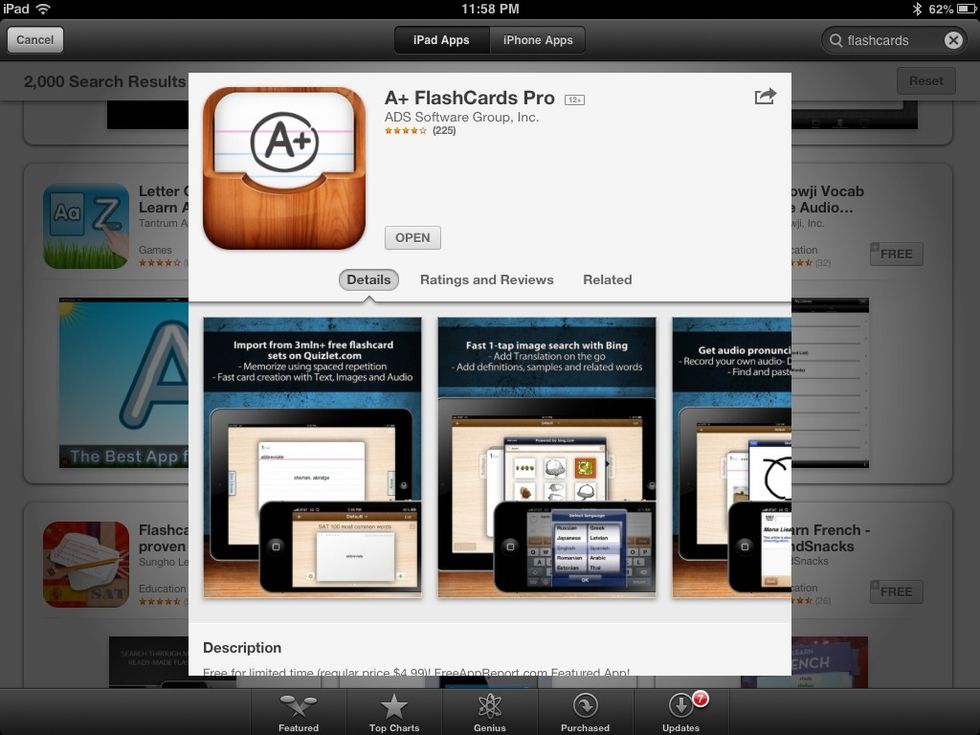 My favorite FLASHCARDS app is A+ FLASHCARDS PRO by ADS SOFTWARE GROUP, INC. (.99?)
FREE COLLEGE COURSES! iTunesU offers courses from elite schools around the country. Complete with syllabus and lecture notes!
Need help understanding that tough subject? Enter KHAN ACADEMY by KHAN ACADEMY. Tutorials ranging from physics to farming? jk.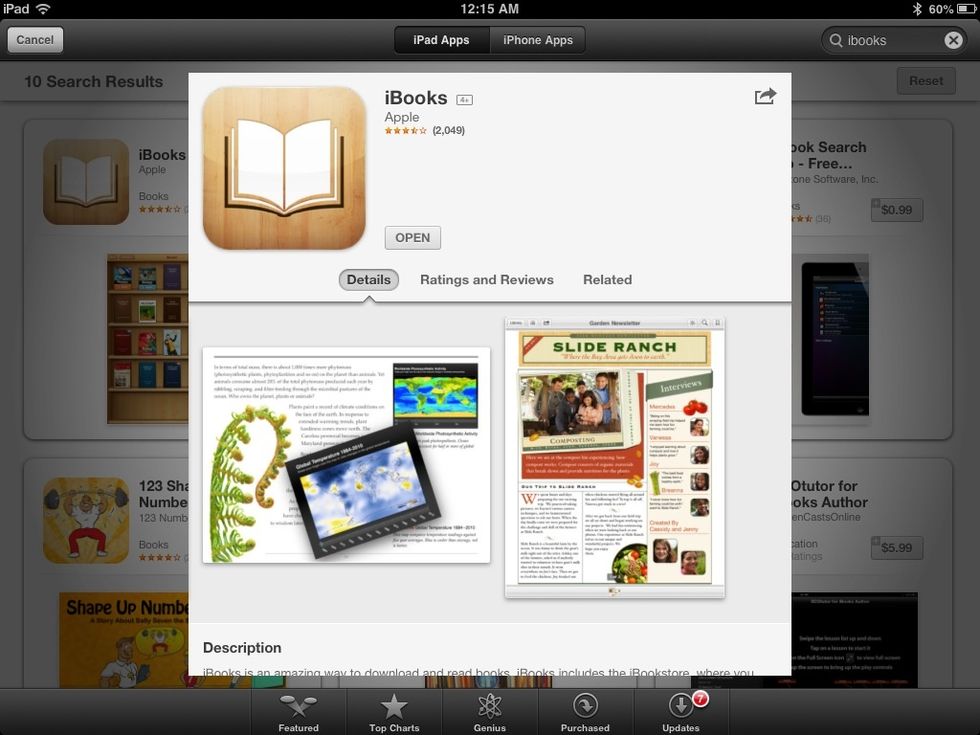 IBOOKS!!! INTERACTIVE TEXTBOOKS!! It is really an enjoyable experience to see the examples come to life! Or you can read a few novels.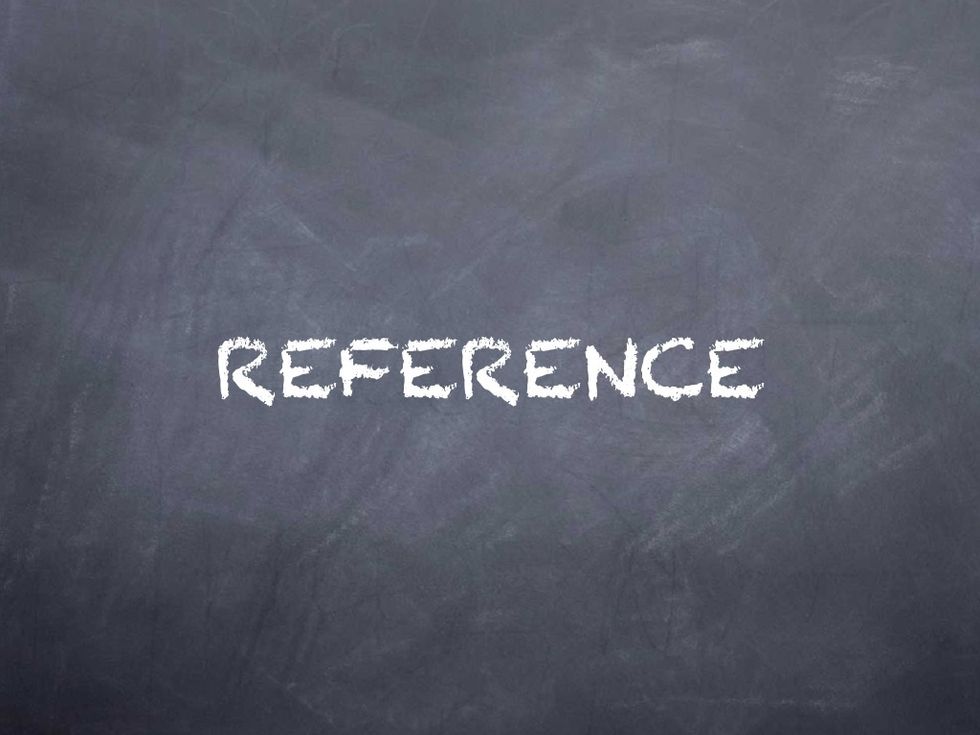 Research aids!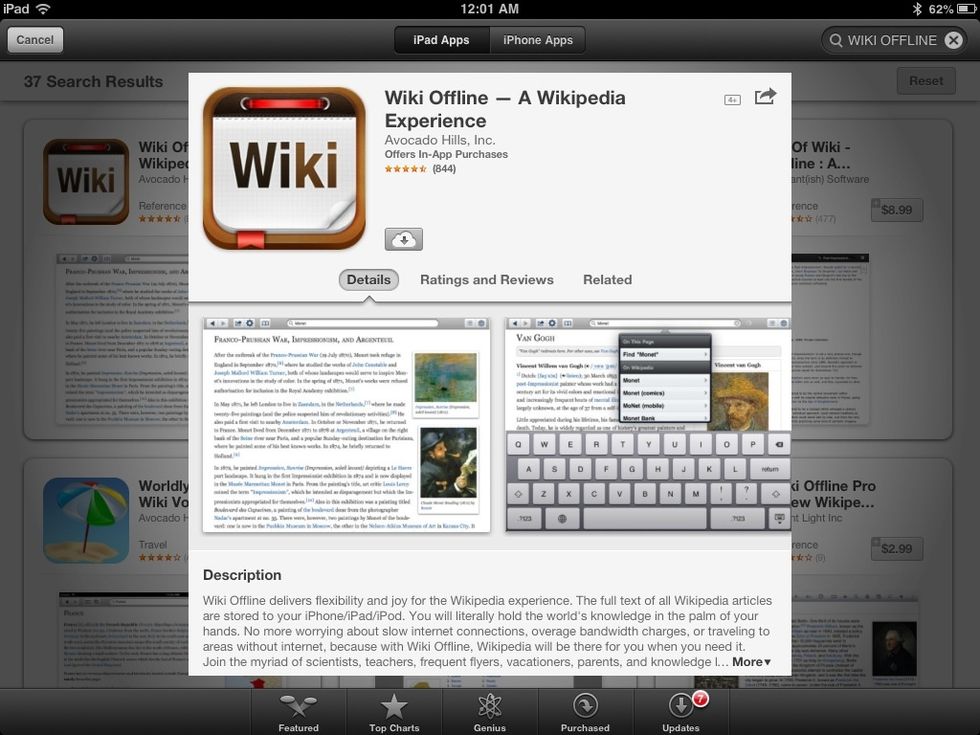 An OFFLINE WIKIPEDIA? Never knew that was possible!!! Good for a quick term search. This particular app has a 4GB download in English (no pictures).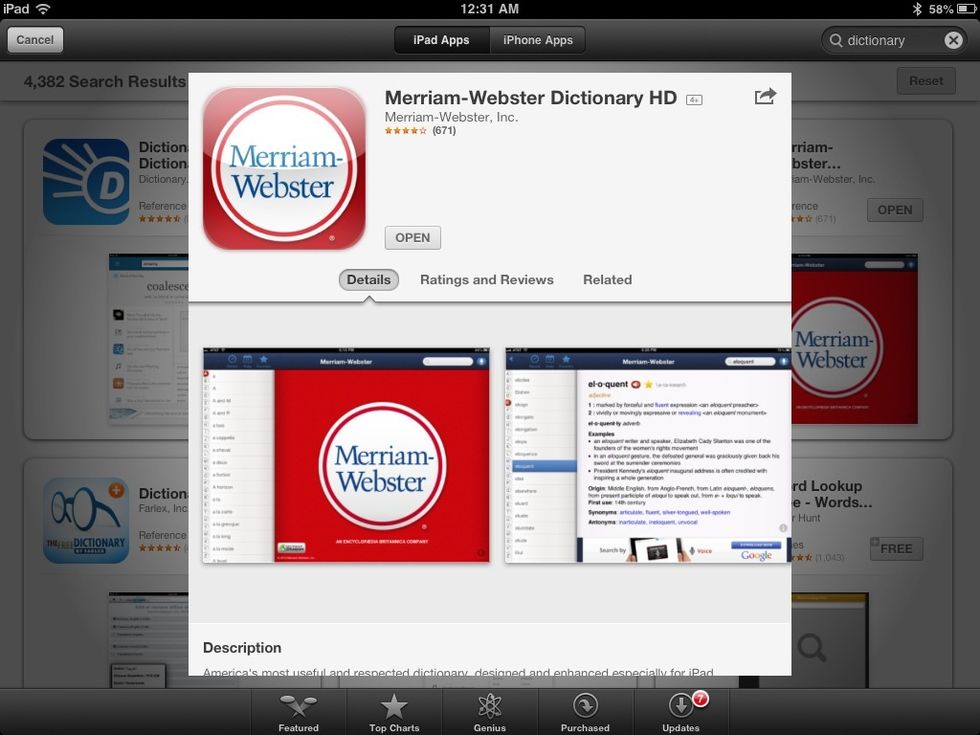 And don't forget the DICTIONARY! MERRIAM-WEBSTER DICTIONARY HD by MERRIAM-WEBSTER, INC. is a MUST!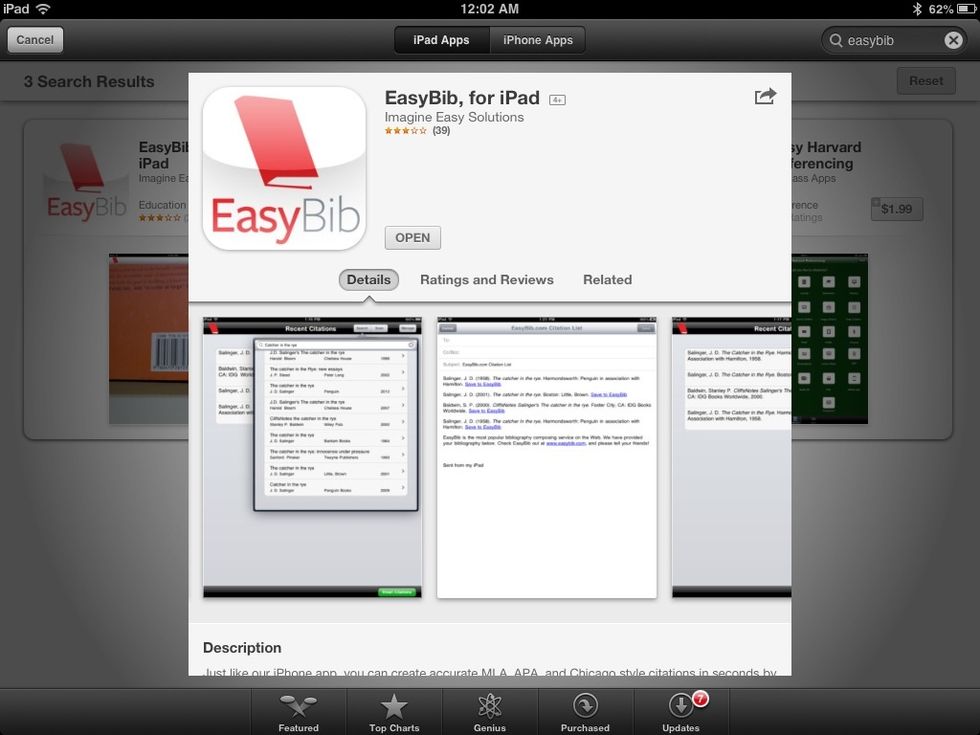 My favorite (perhaps the only) app to aid you in making a bibliography page to CITE YOUR SOURCES. EASYBIB, FOR IPAD by IMAGINE EASY SOLUTIONS. (Free)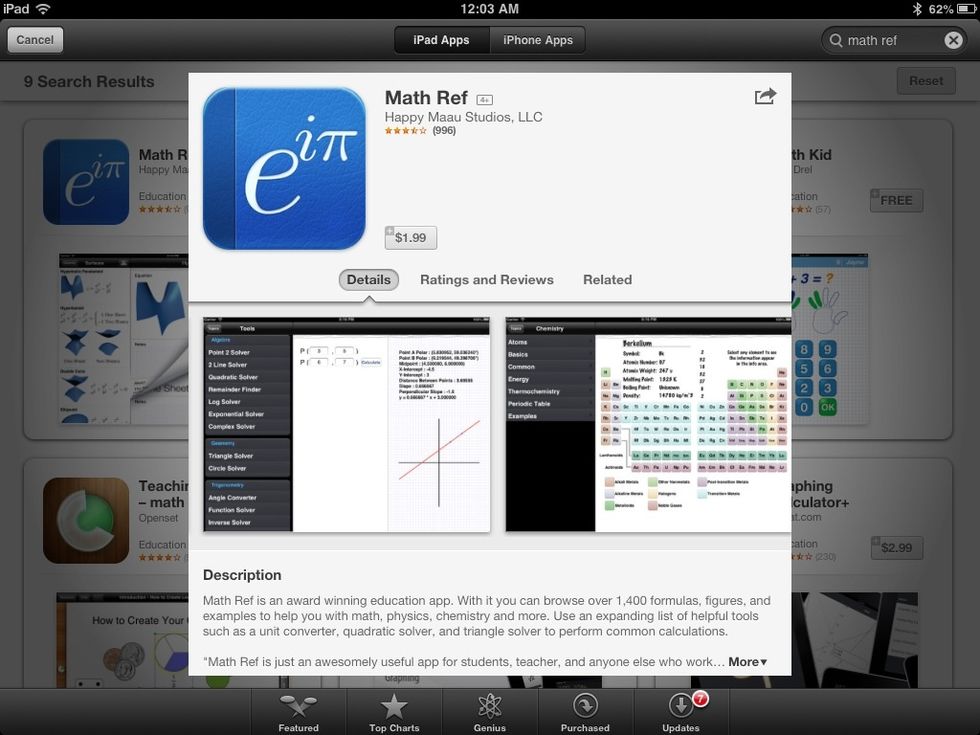 Forgot that formula? MATH REF by HAPPY MAAU STUDIOS, LLC. (There is a free version)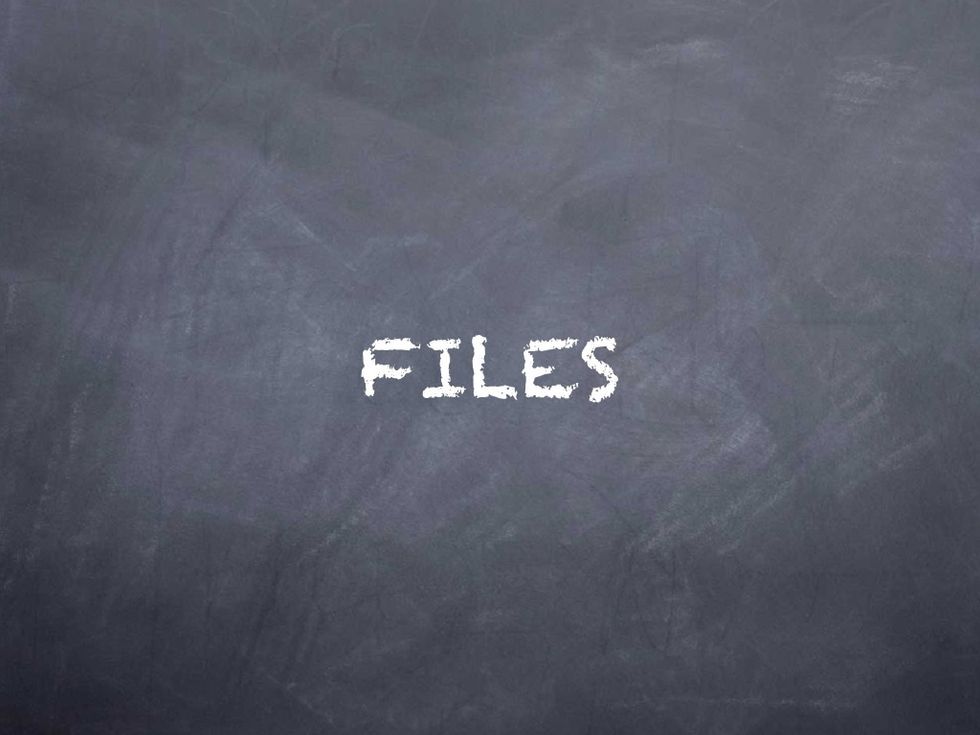 Using iTunes to deal with files is a PAIN!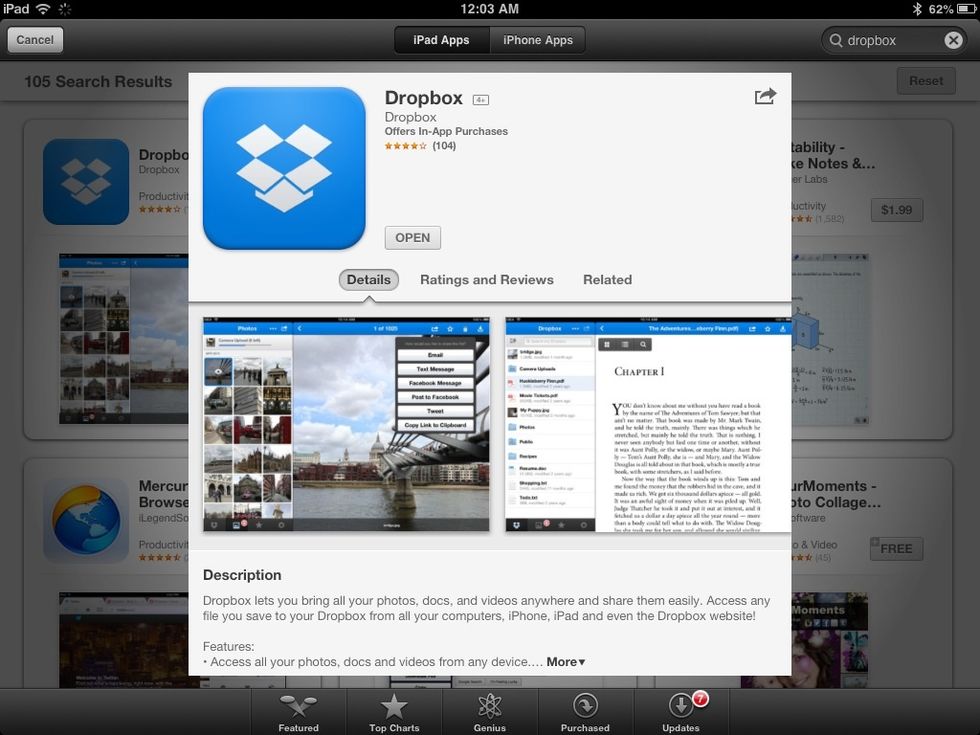 Synchronize your files across just about ALL your devices. From your laptop straight to your iPad using the cloud service DROPBOX by DROPBOX.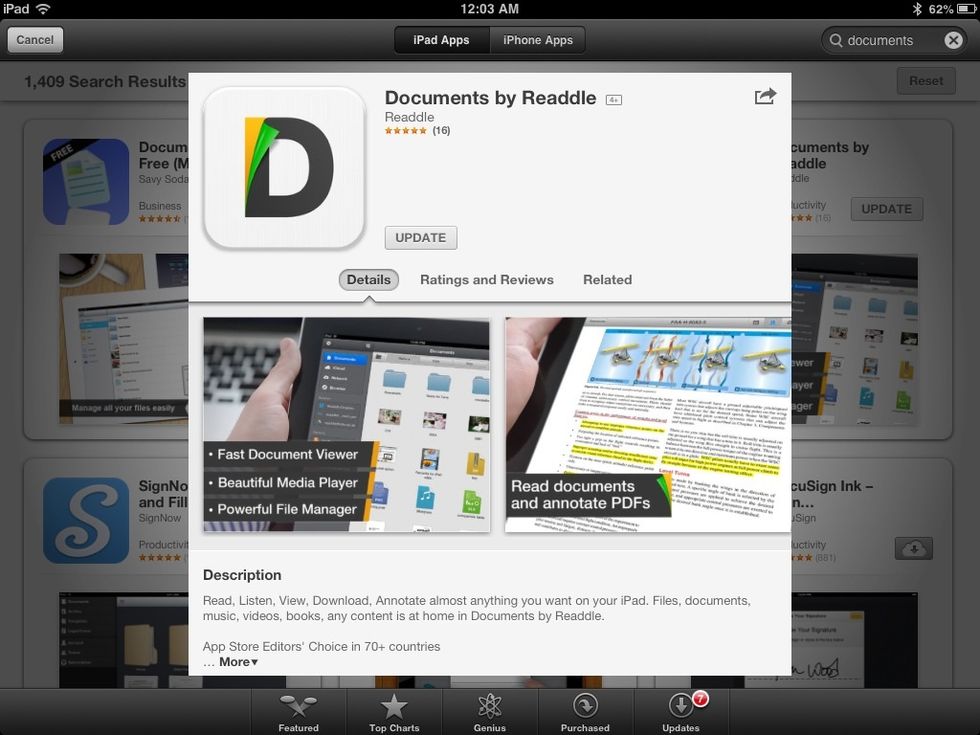 FILES FILES FILES. DOCUMENTS BY READDLE is the BEST file management app in the AppStore. AWESOME!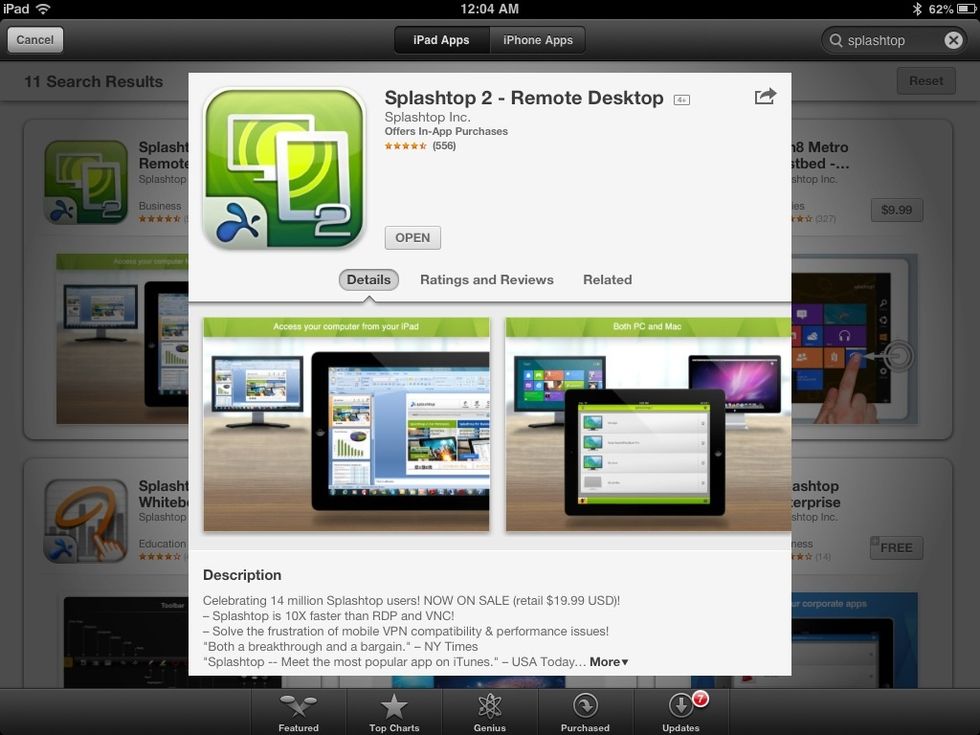 View your laptop or desktop computer right on your iPad!!! SPLASHTOP 2- REMOTE DESKTOP is a GREAT APP for multitasking across several devices! You can move files on your laptop while at school!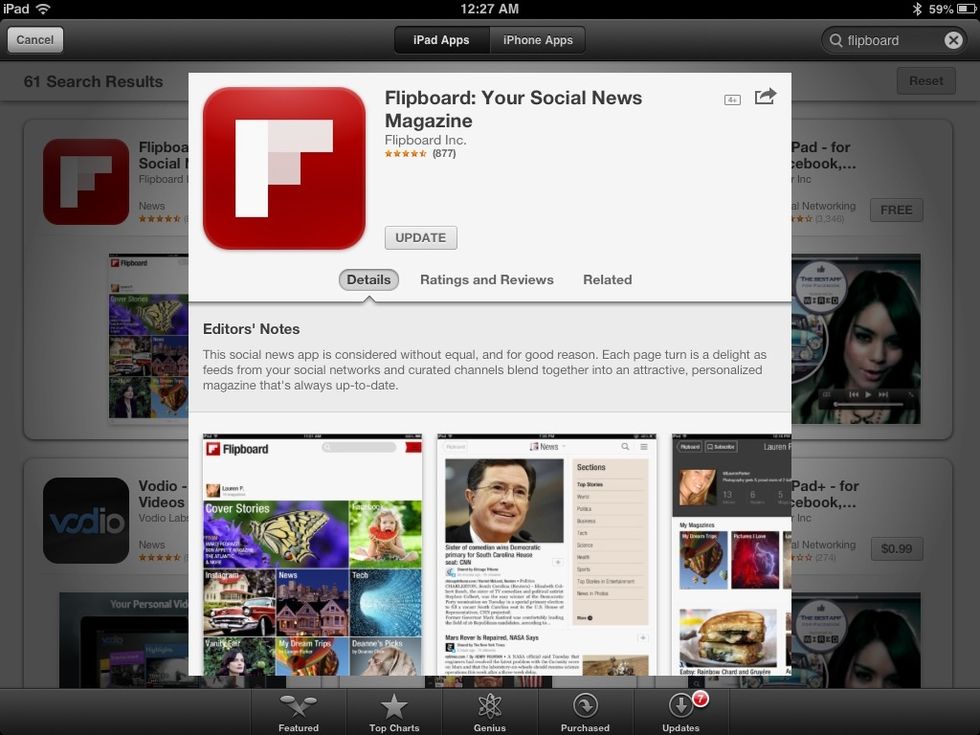 And while you are sipping your morning coffee, check out the latest news with FLIPBOARD: YOUR SOCIAL NEWS MAGAZINE by FLIPBOARD INC.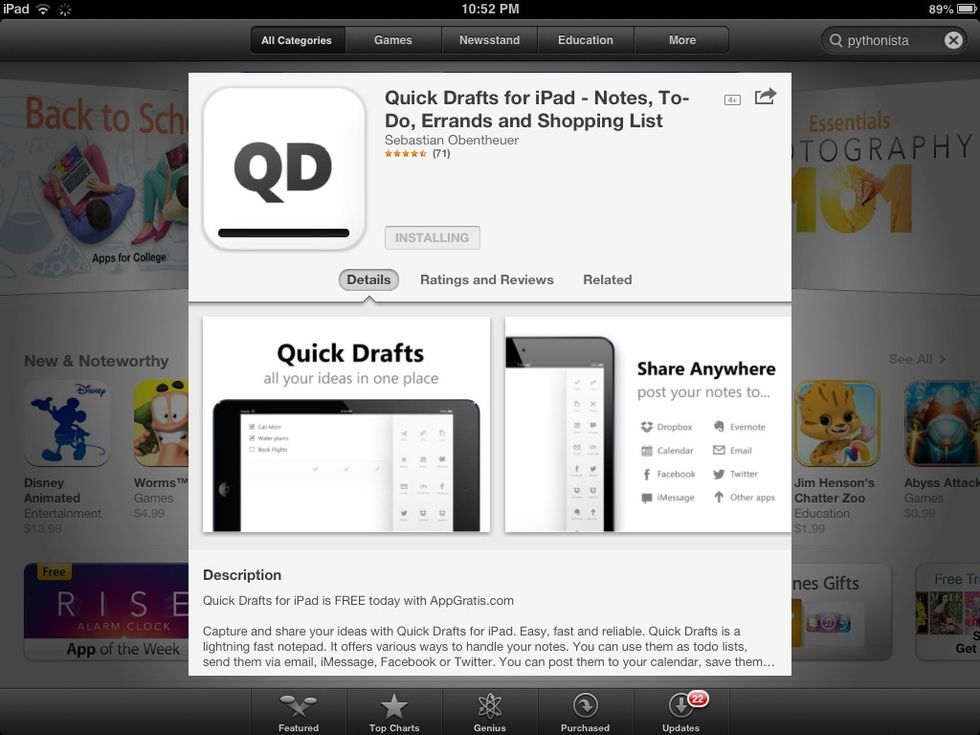 QUICK DRAFTS by SEBASTIAN OBENTHEUR FREE, for a limited time. Simple note taking app.
And don't forget your iPad iMac! https://snapguide.com/guides/part-2-turn-your-ipad-into-an-imac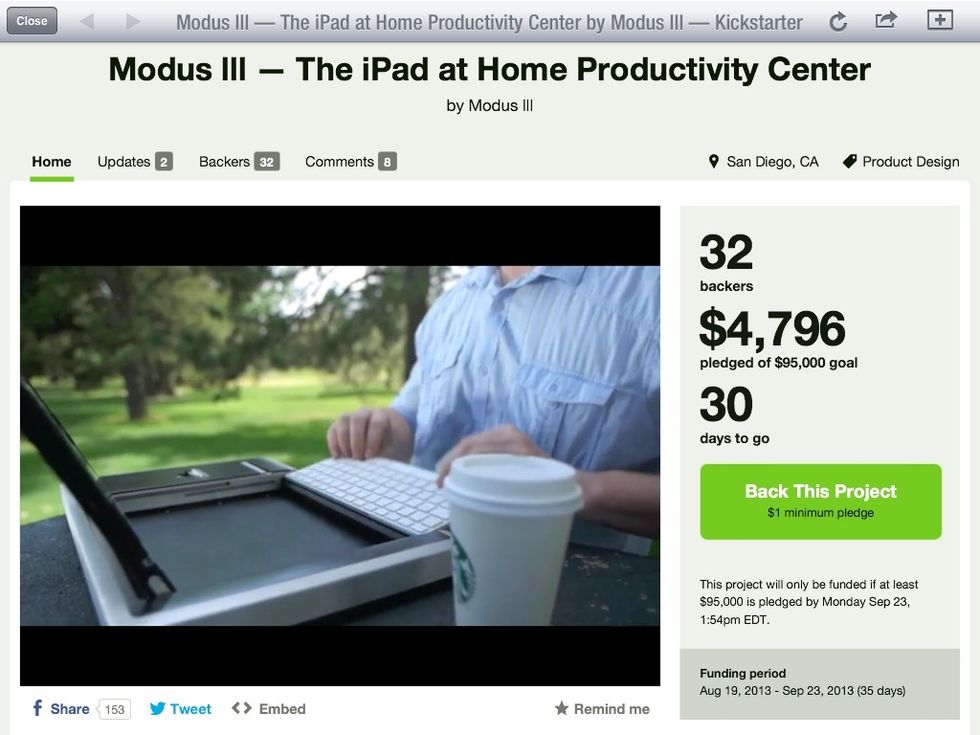 There is a very cool kickstarter project that is noteworthy! Modes III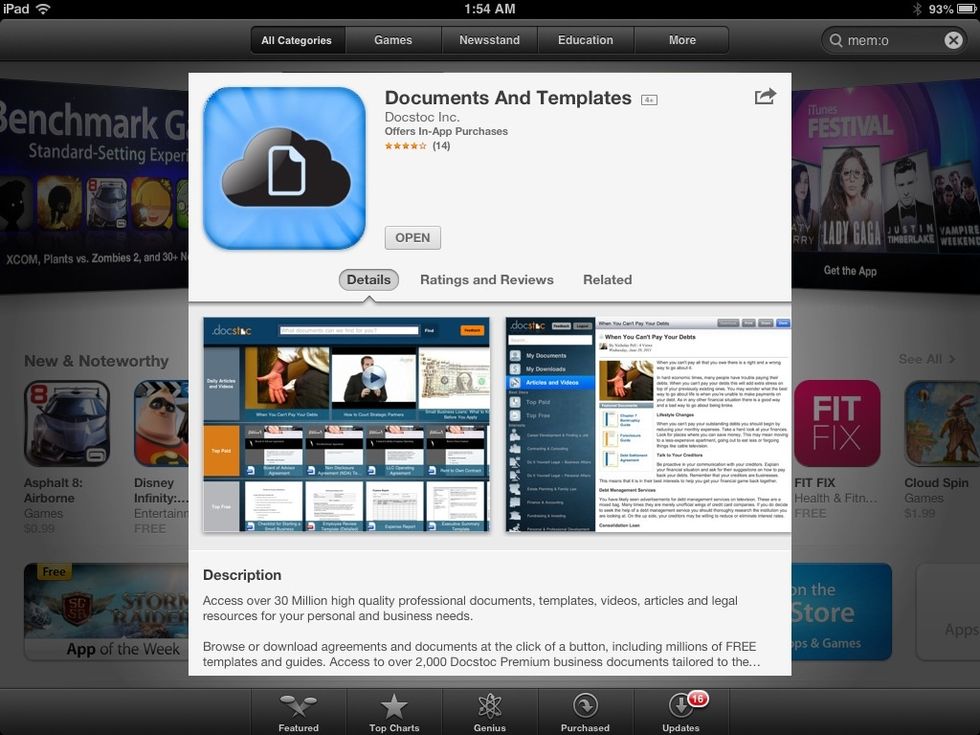 FREE DOCUMENTS TEMPLATES. Account required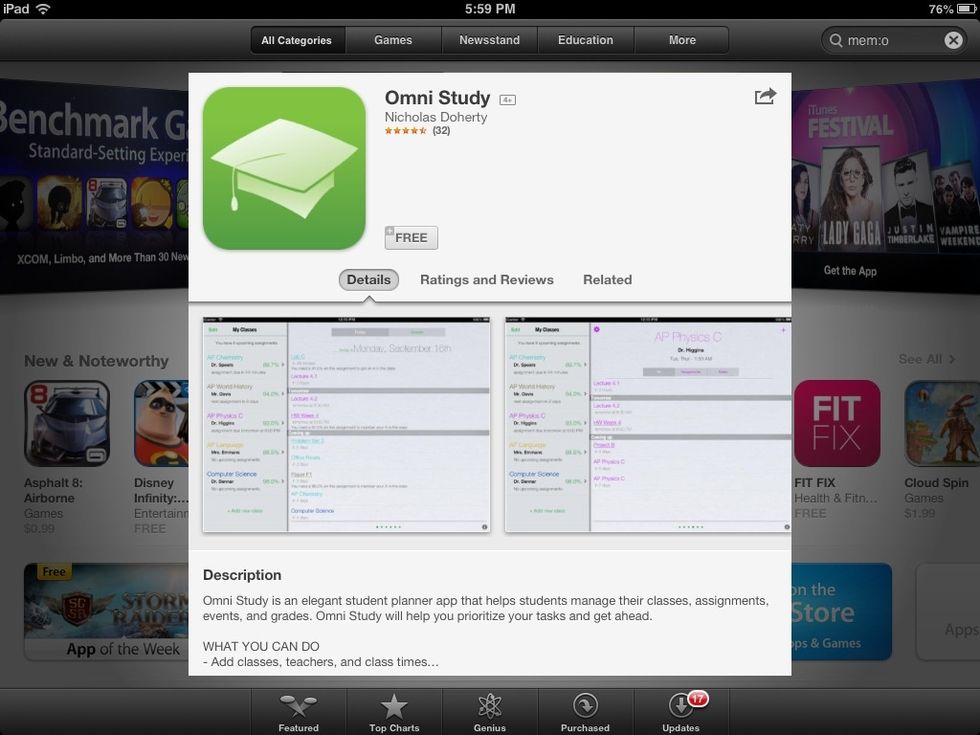 OMNI STUDY app FREE for a limited time. College aid!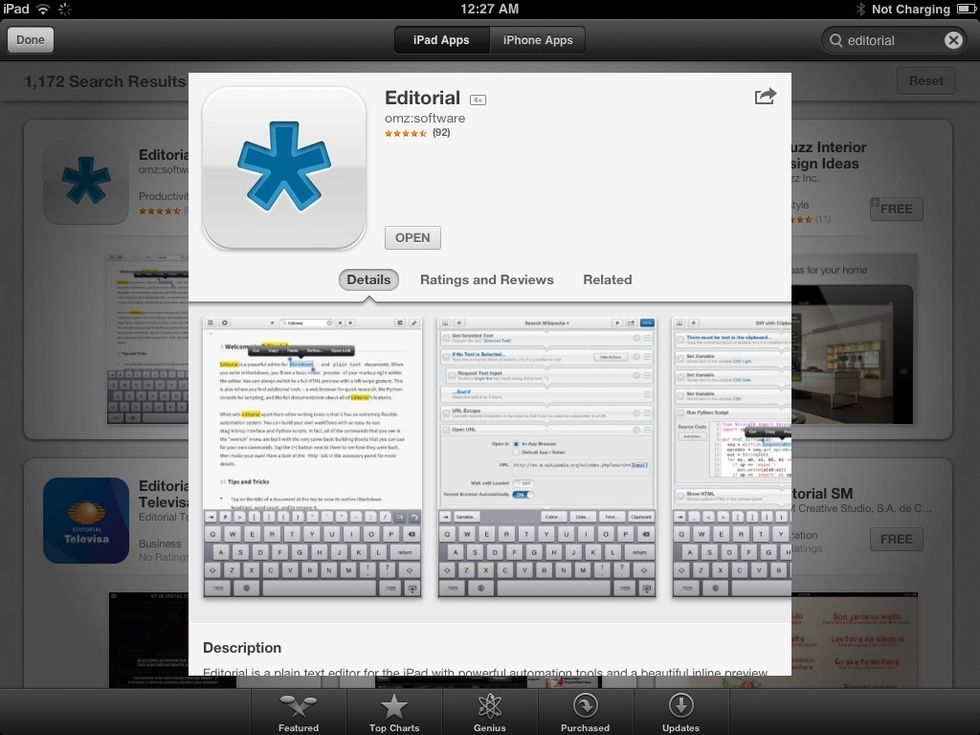 The EDITORIAL app by OMZ:SOFTWARE is a must for those who wrote in Markdown. It is quickly becoming the best text editing app in the App Store.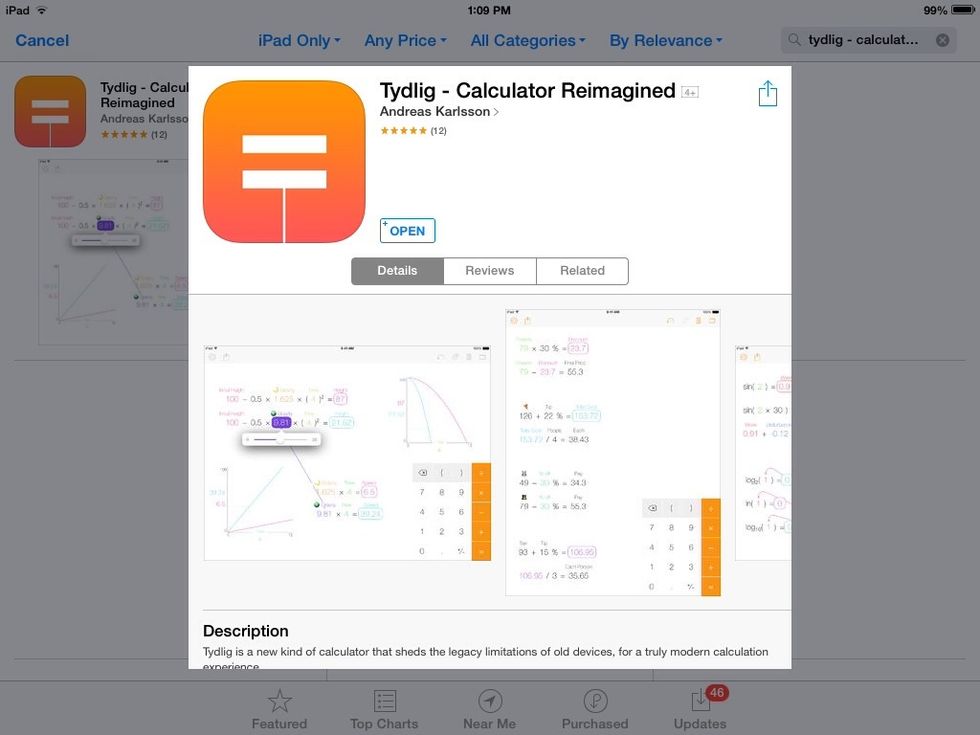 Best calculator ever. It's $4 but worth it. TYDLIG by ANDREAS KARLSSON.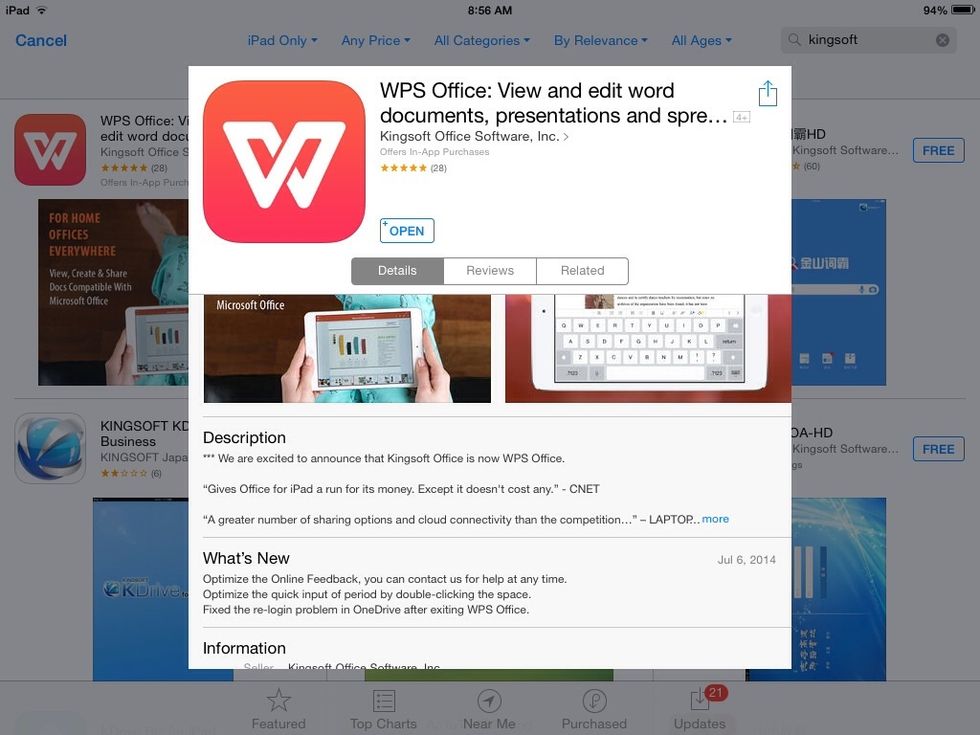 WPS Office (formerly known as Kingsoft Office) is a FREE office suite for iPad. This new version is now worth mentioning.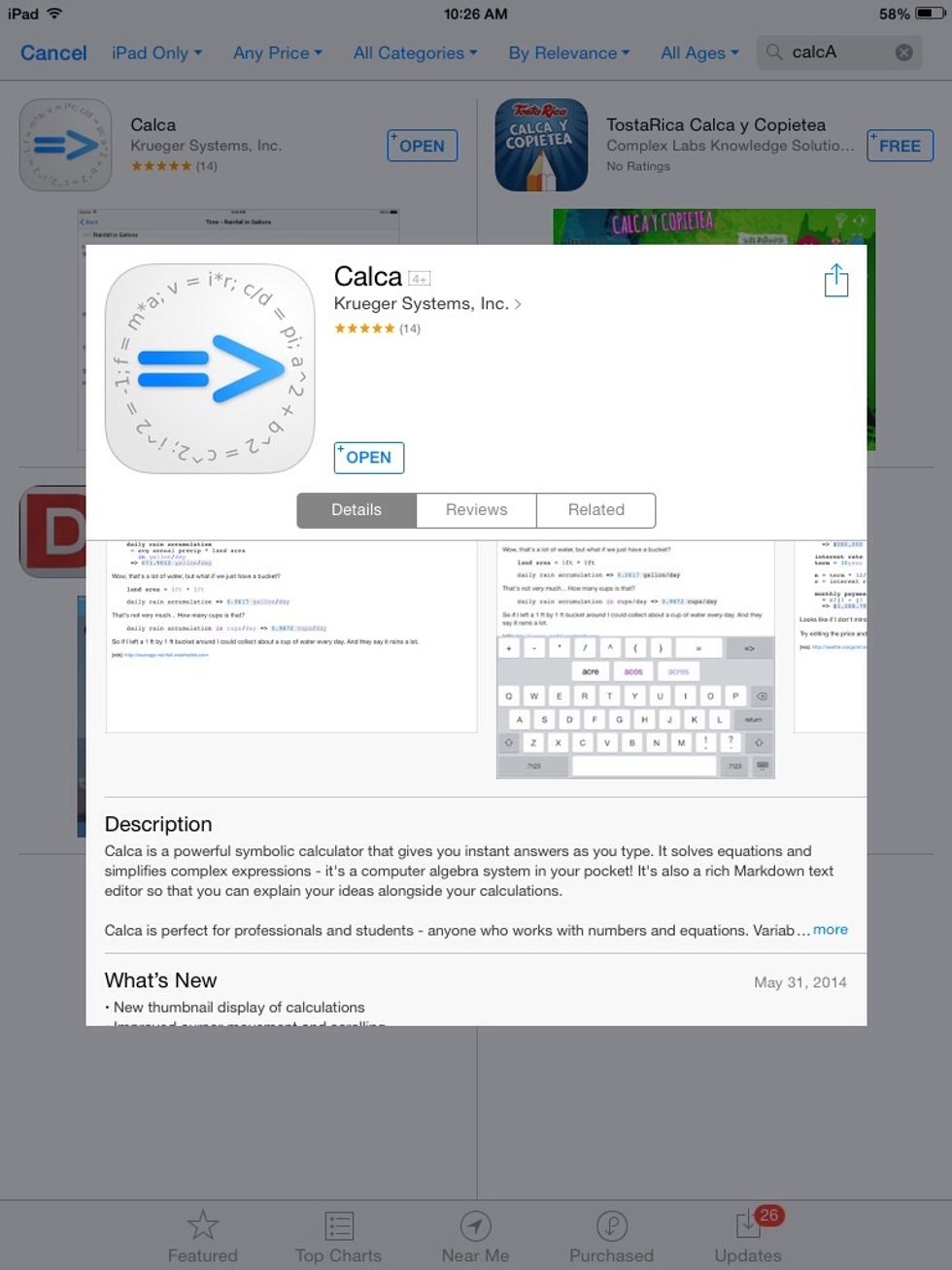 CALCA, by Krueger Systems is a natural language calculator. You can write documents with math equations that are calculated as you type. PRICE: $3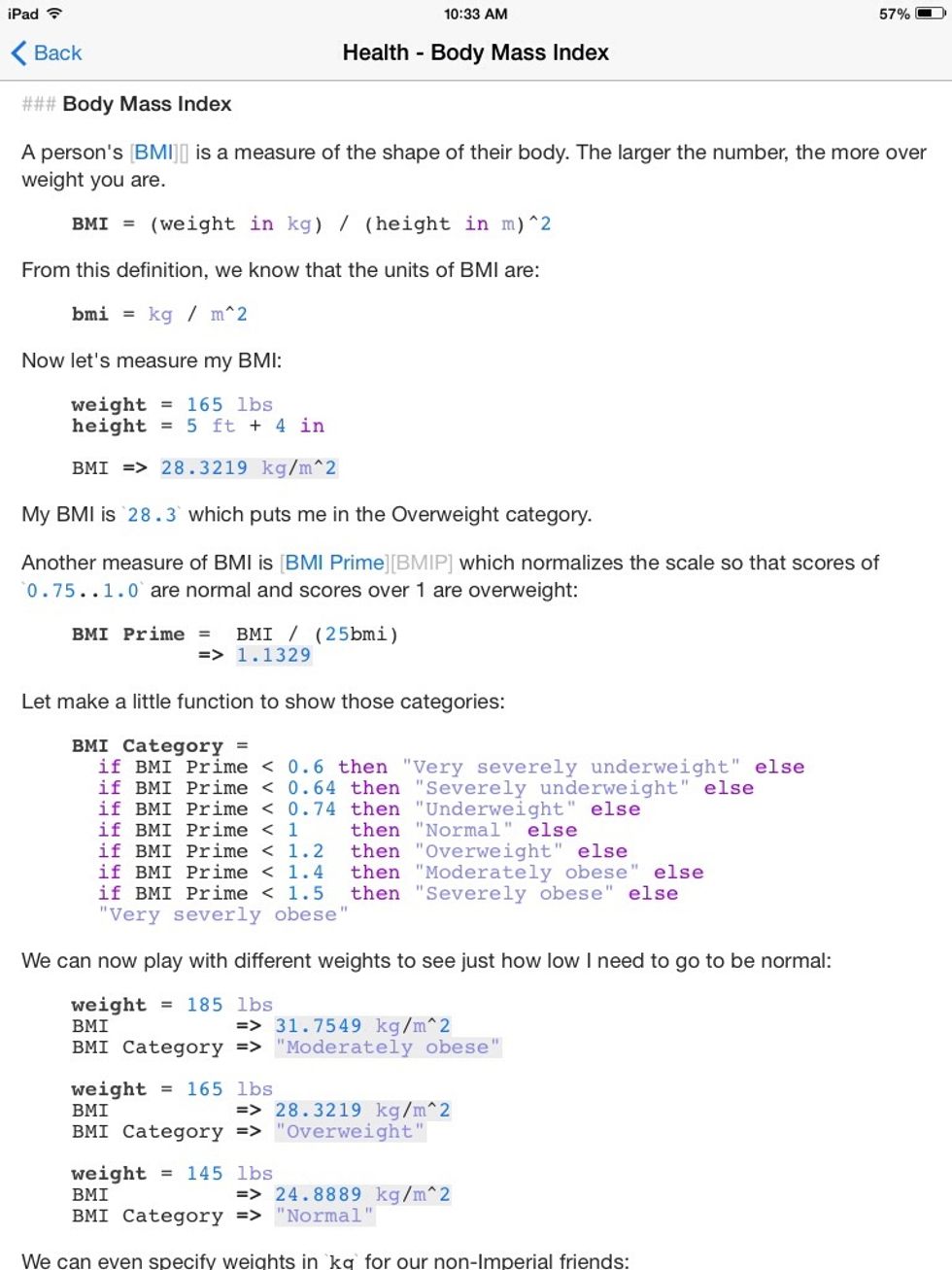 Example
The creator of this guide has not included tools