How to make your handmade soap in your home 😊👙
Make Your Handmade Soap in Your Home 😊👙
23
This things we will need it to do the soap 😊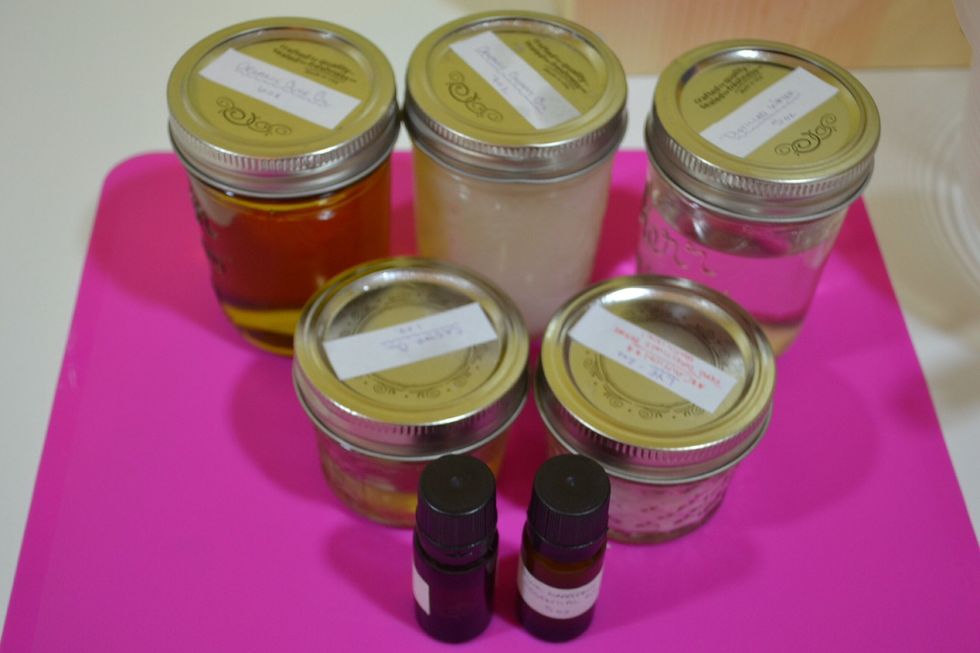 The recipe we need are using is as follows : 7oz- Organic coconut oil 6oz- organic olive oil 1oz- castor oil 5oz- Distilled water 2oz- Lye
Do not use wood or aluminum spoon or bowl to mix ur lye w the oils ..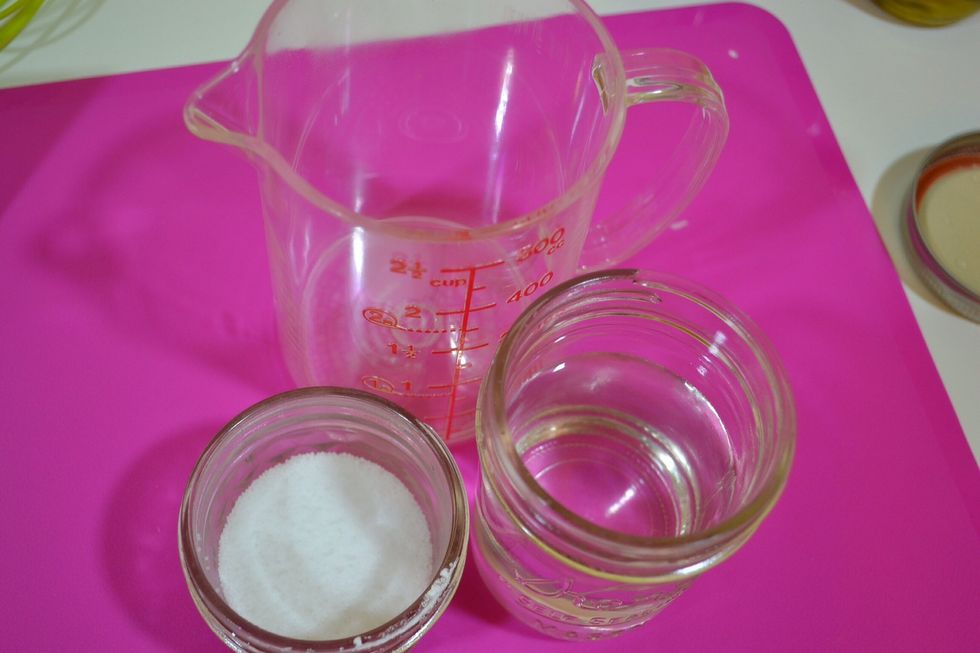 Firs step : with your protective wear on , in a ventilated area ( always do this outside ) away from reach of pets and kids , pour the DISTILLED WATER into your small bowl .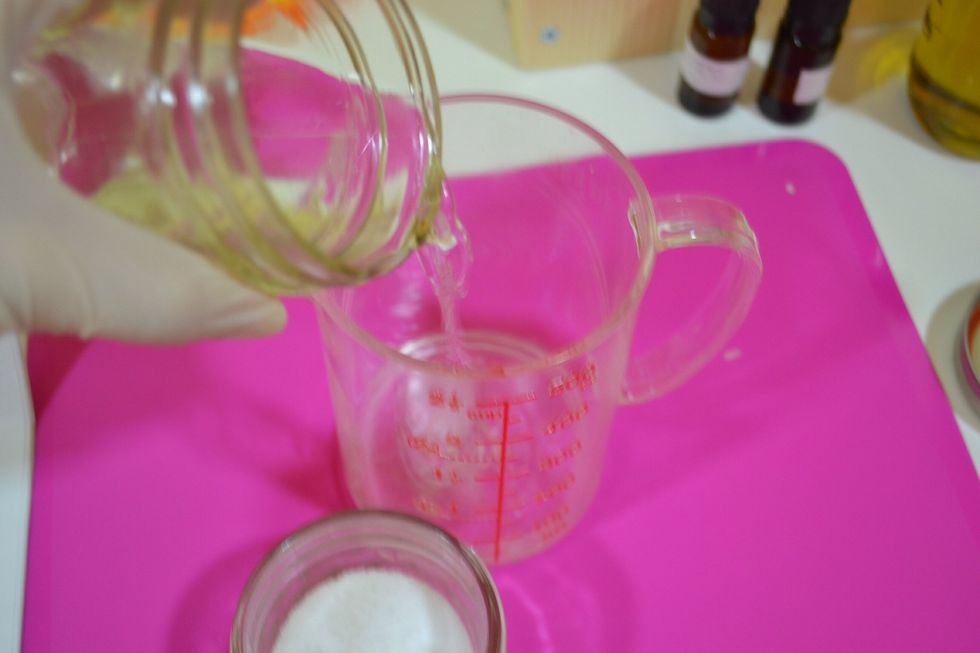 Here we go ! 😁 I put the water in the bowl
Then carefully and slowly pour LYE into the distilled water .
** Remember that Lye is extremely caustic , if it gets on your skin , clothes or working surface it will burn . Using the correct protection and precaution will help prevent this .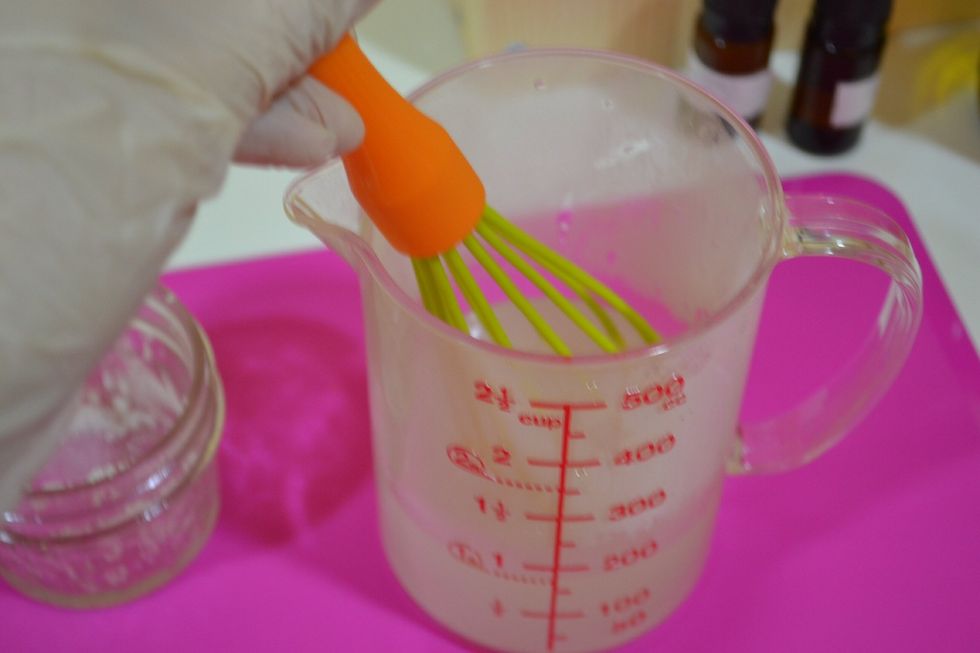 Use your mixing utensil and slowly stir the two together , the lye has a tendency to want to cake on the bottom of the bowl , but just continue to stir slowly and that will disintegrate .
Leave the lye and water to cool before u mix it . And be carefully the lye is so hot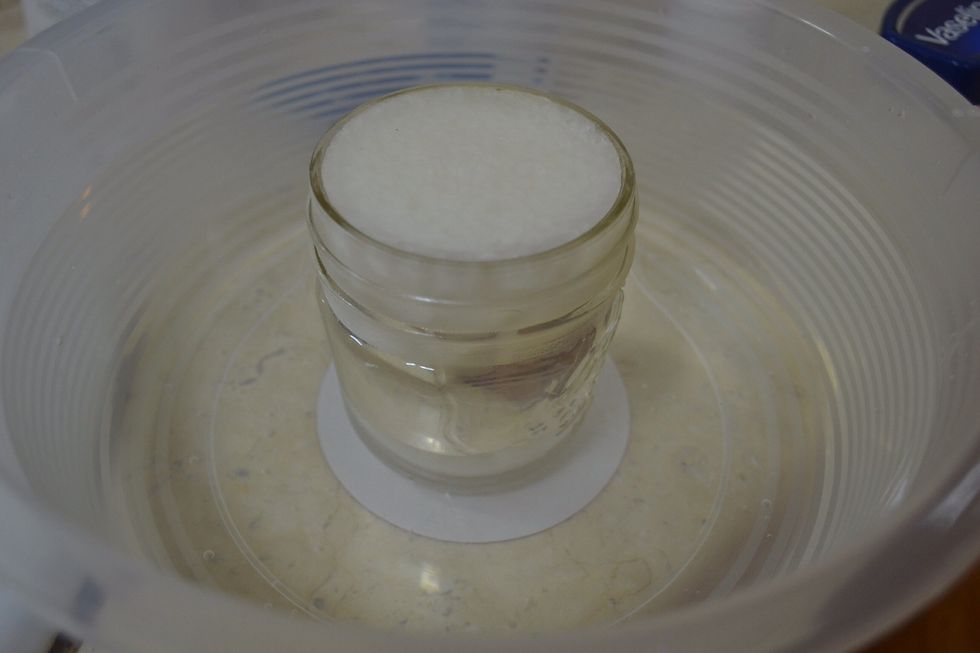 Here I put the coconut oil in hot water just until it melts ! 😁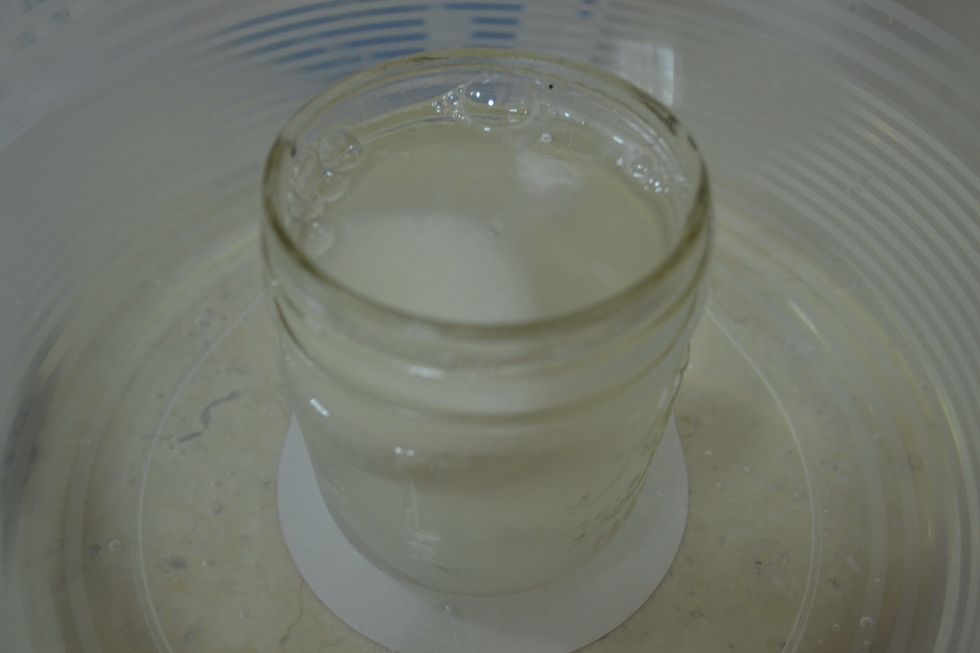 Waiting ! 👀 ♨ 🕒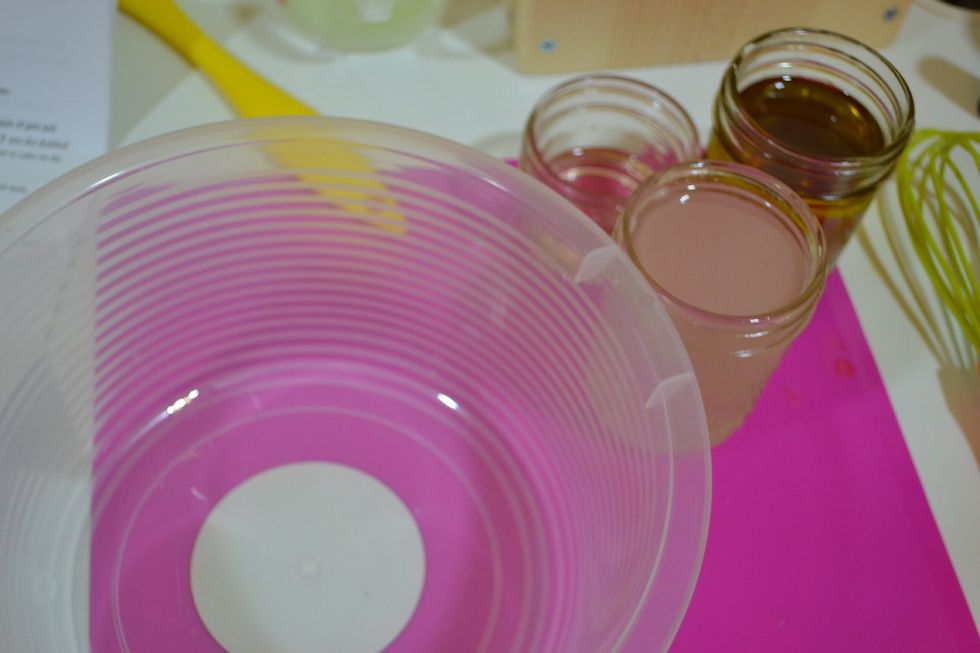 Here I have my oils are ready to mix it 💛💛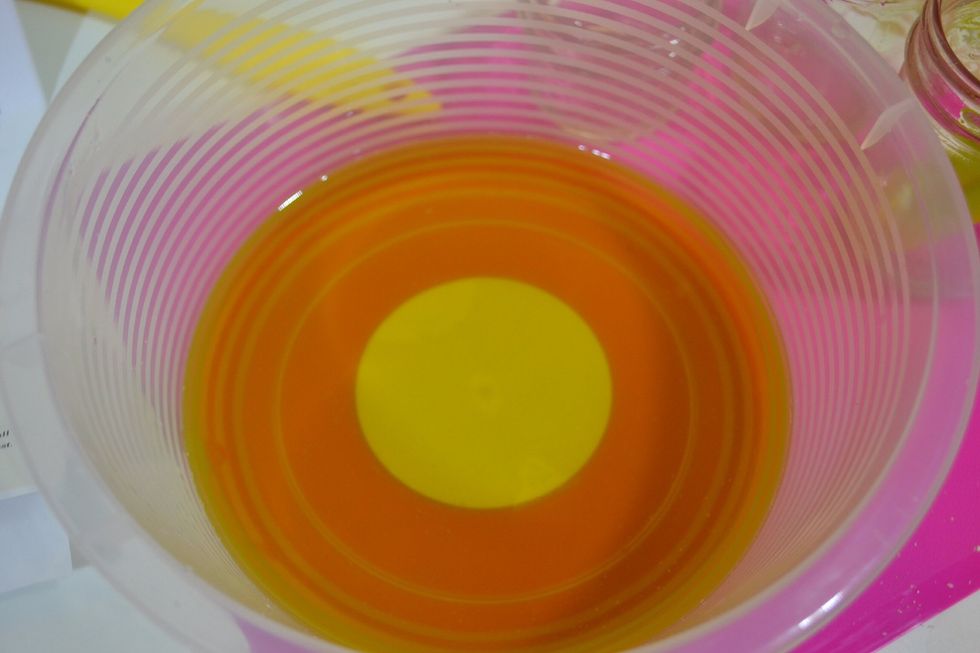 I add the olive oil ,, castor oil and the coconut oil together , stir gently to mix the three oils .💛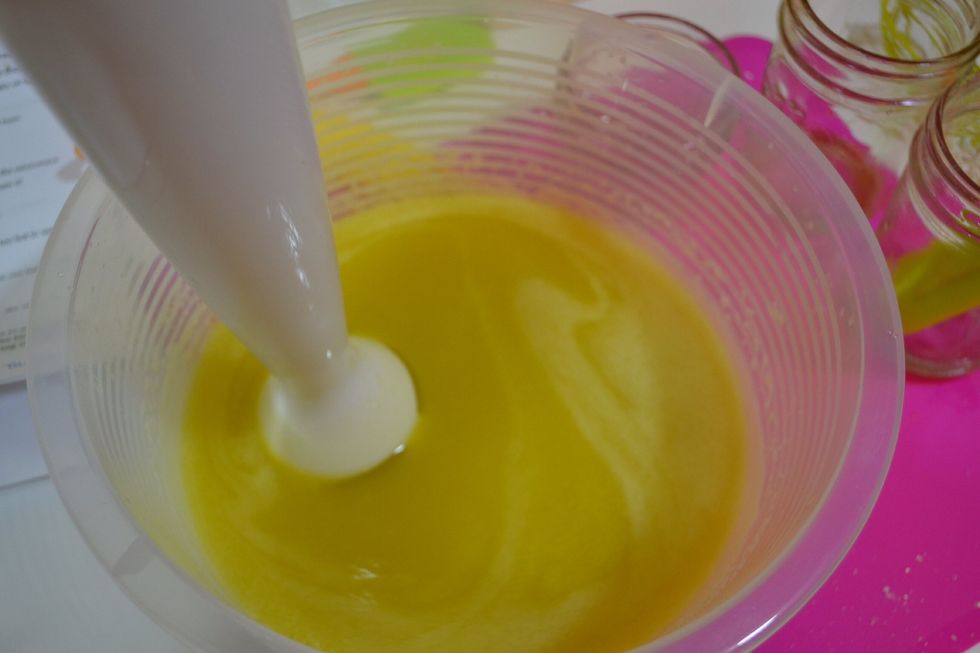 Here we go!! 💛💛 nice color I add the lye here and I mix it , I use the blander to mix it .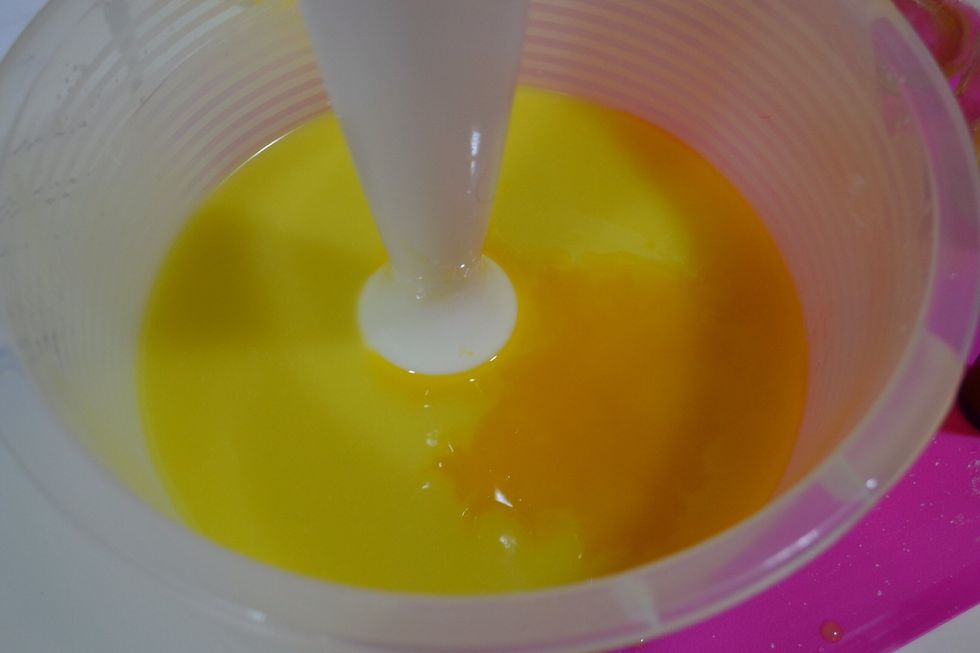 I add the scent 💛💛 I chose Pink Grapefruit 🍊
Here is my soap mold 😃
Take ur soap mixture and slowly pour into your mold using your spatula to poke down into the corner and around the edges to make sure are no holes .
Place the lid on tightly and place the mold/soap in a warm , dry , still , level spot .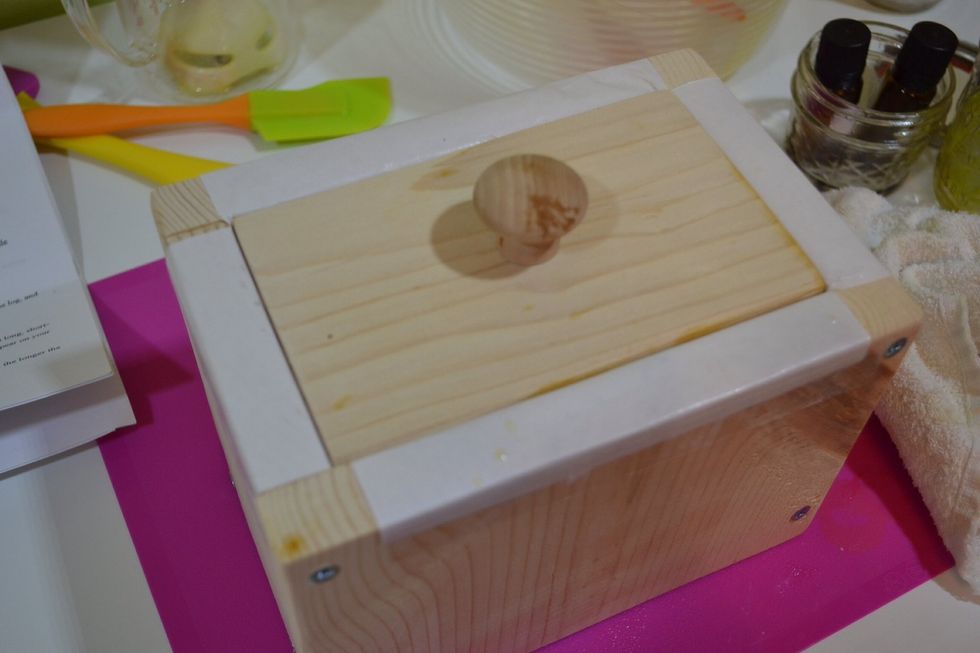 Finished 😃
Cover the mold with old towels wrapping them around the edges to keep the heat in . This is called " putting it to bed " or " putting to rest " .
Let rest for 24 hours before handling / cutting the soap . I will be back tomorrow to show u how I cut my soap 😃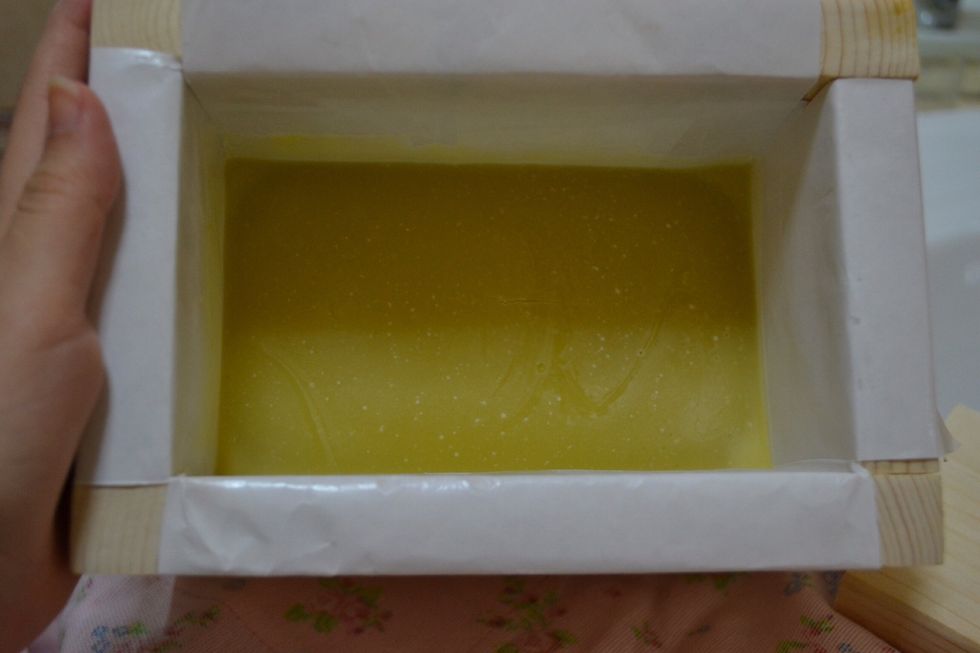 Here we go my soap is ready to cut it 😁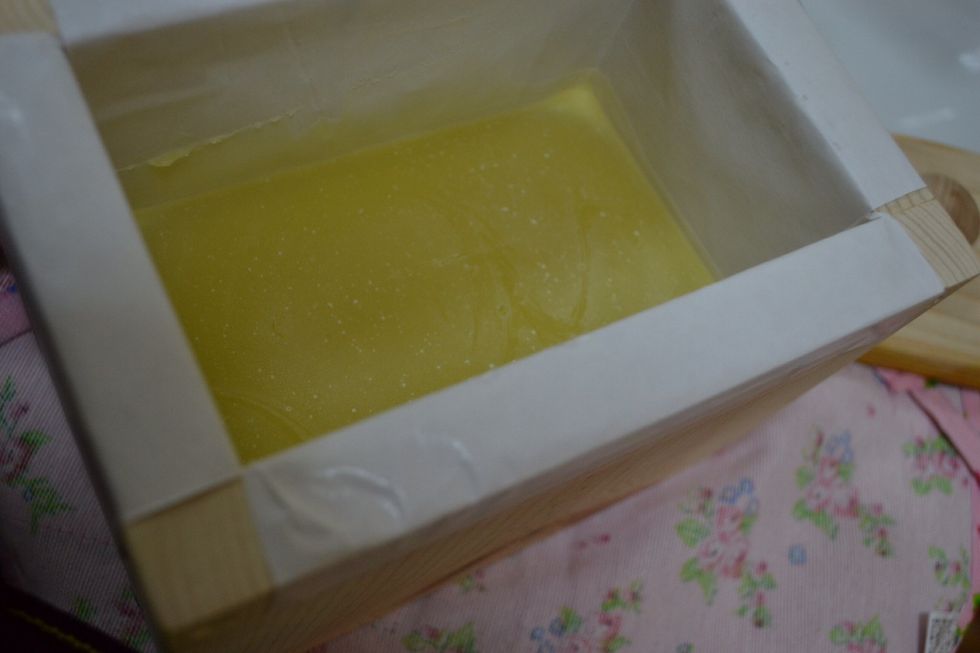 😁💛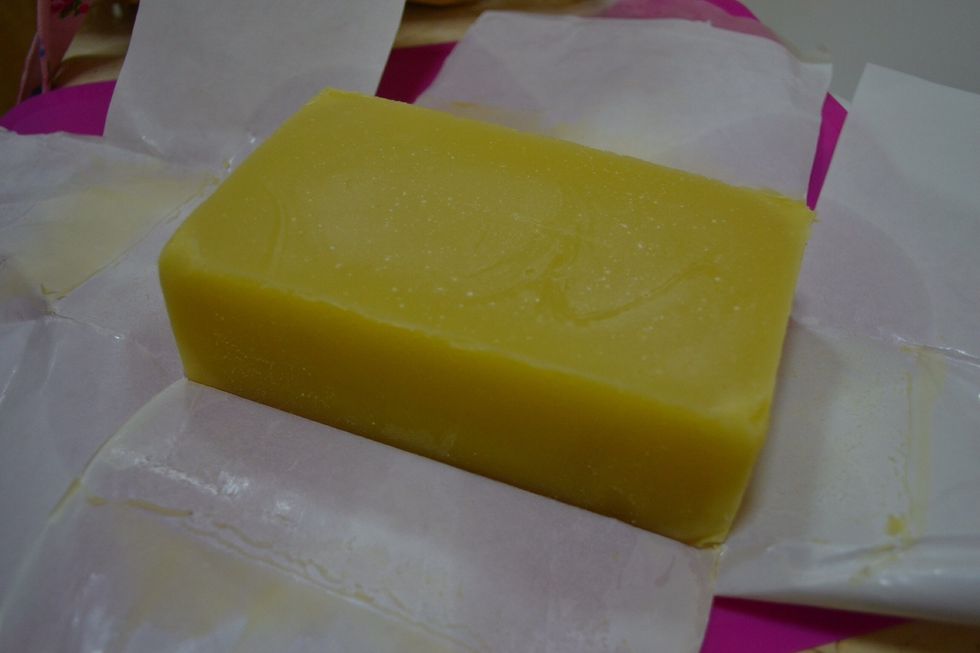 💛my lovely color soap 💛😁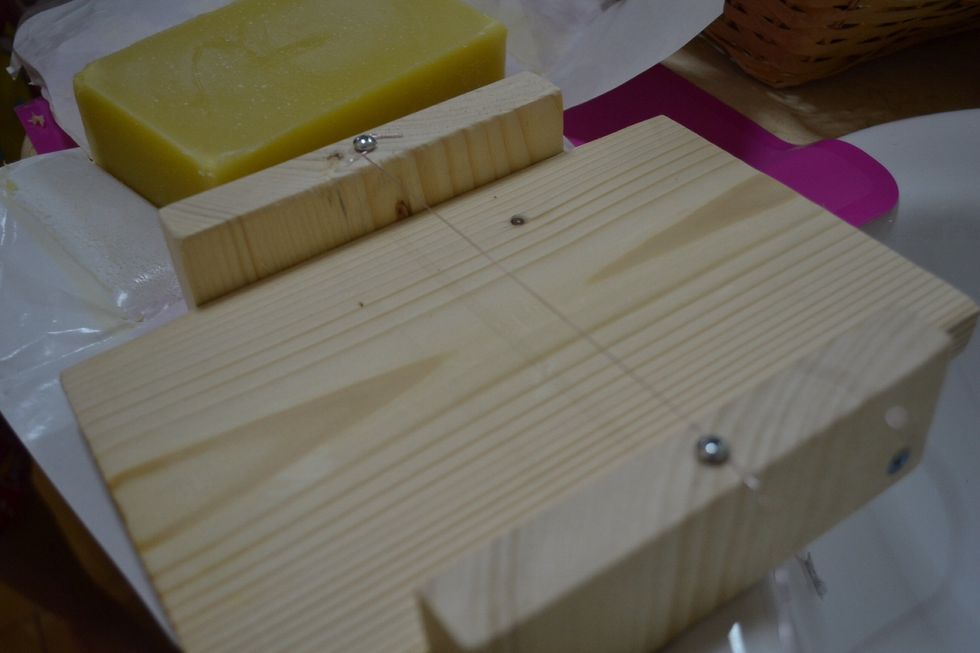 My cutting mold 😊💛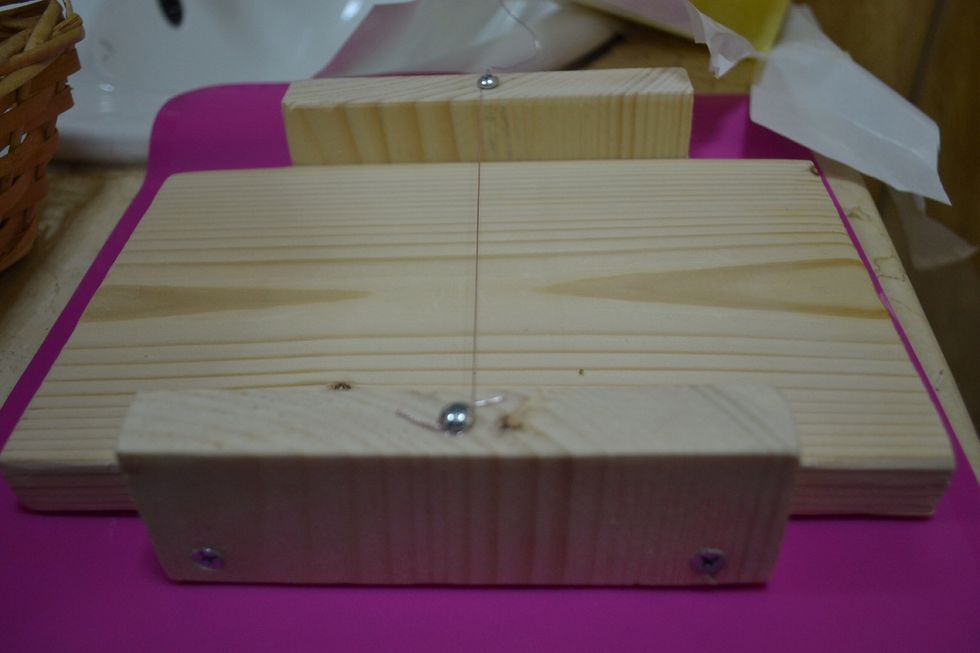 Cutting time !!😛☺️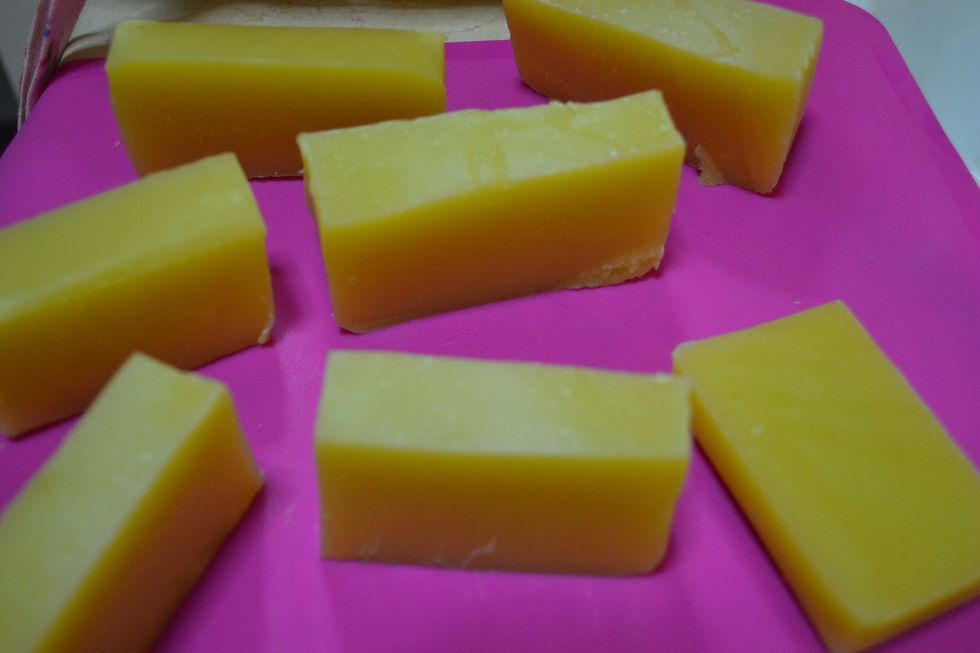 Finally ! 😁💞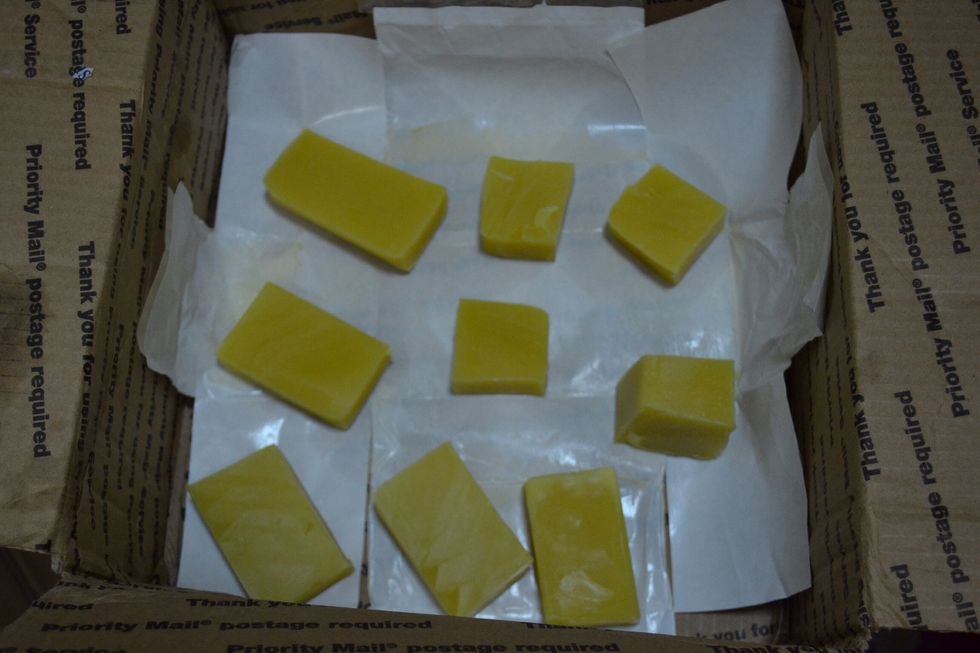 I cut it but it's not same the size 😓😑 , and here I have to put is for 4-6 months before using it😊💛💛💛 hope u like it ,,😘
7.0 Oz - Organic coconut oil
6.0 Oz - Organic olive oil
1.0 Oz - Castor oil
5.0 Oz - Distilled water
1.0 Hand Mixer ( blander )
1.0 Soap mold
1.0 Small cup ( to mix the water w lye ) not aluminum
1.0 Big bowl ( to mix the oils and the water/lye )
2.0 Kitchen gloves
1.0 Stainless steel or silicon mixing spoon for lye
1.0 Protective eyewear when handling lye
1.0 Oz scent flavor
Shammany Saeed
Hi My name is shamma , I am 20 years old , I love to thane handmade things and I love to cook