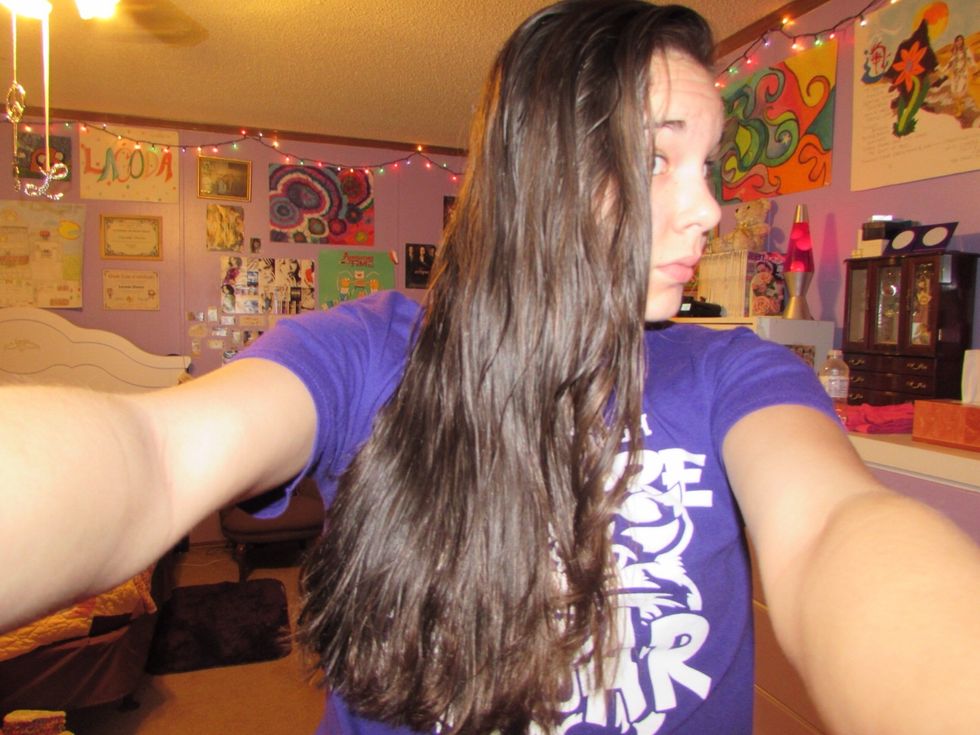 Soo I just took a shower and here's my somewhat damp hair... Haha and this is also a visual for you to know the general length of my hair.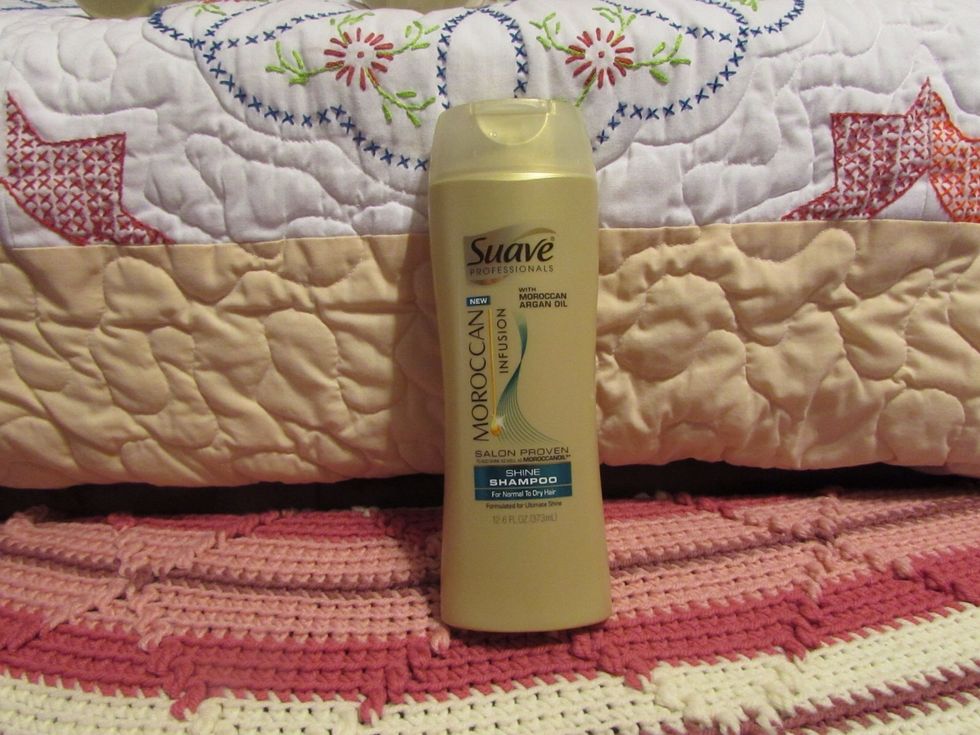 These are the products I use. Suave is one of my favorite brands of hair products. It's cheap and works very well. This is the shampoo I use. I LOVE MORROCAN OIL! It's the best!!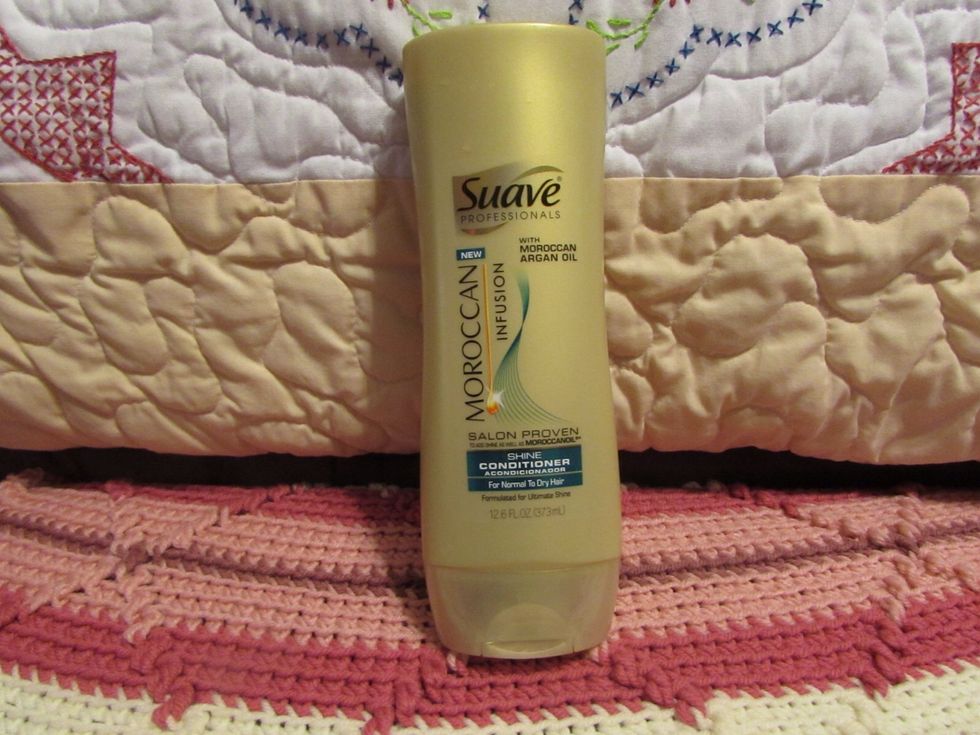 The conditioner.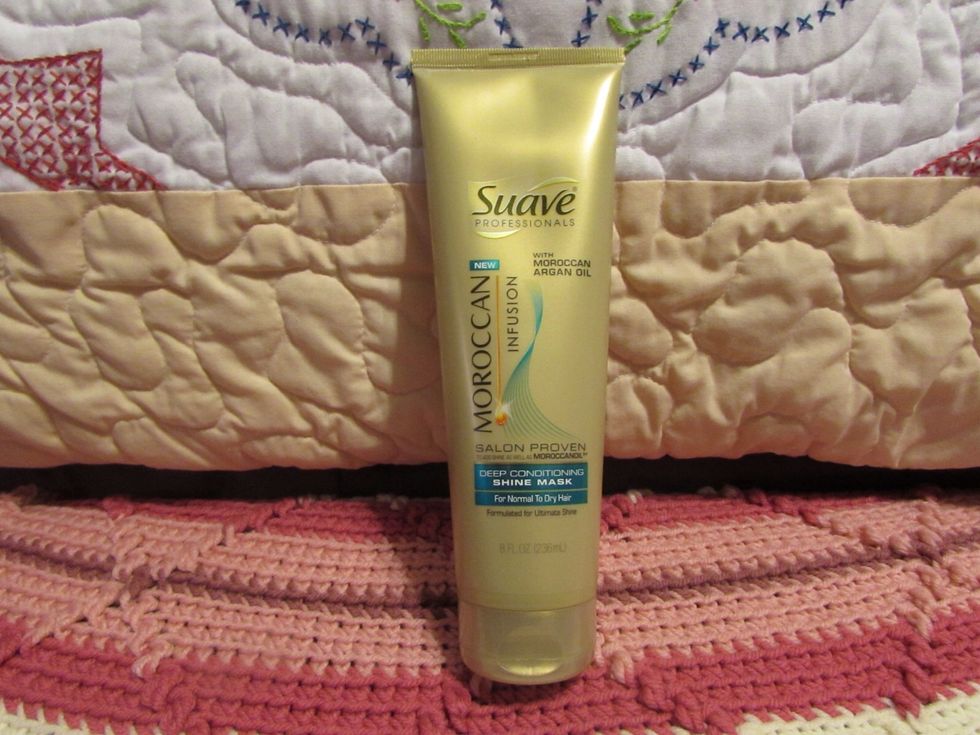 This is the hair mask. Omgee I realy can not get over how amazing this mask is! It is directed that you only use it once or twice a week. I used it tonight and it's just the best thing ever!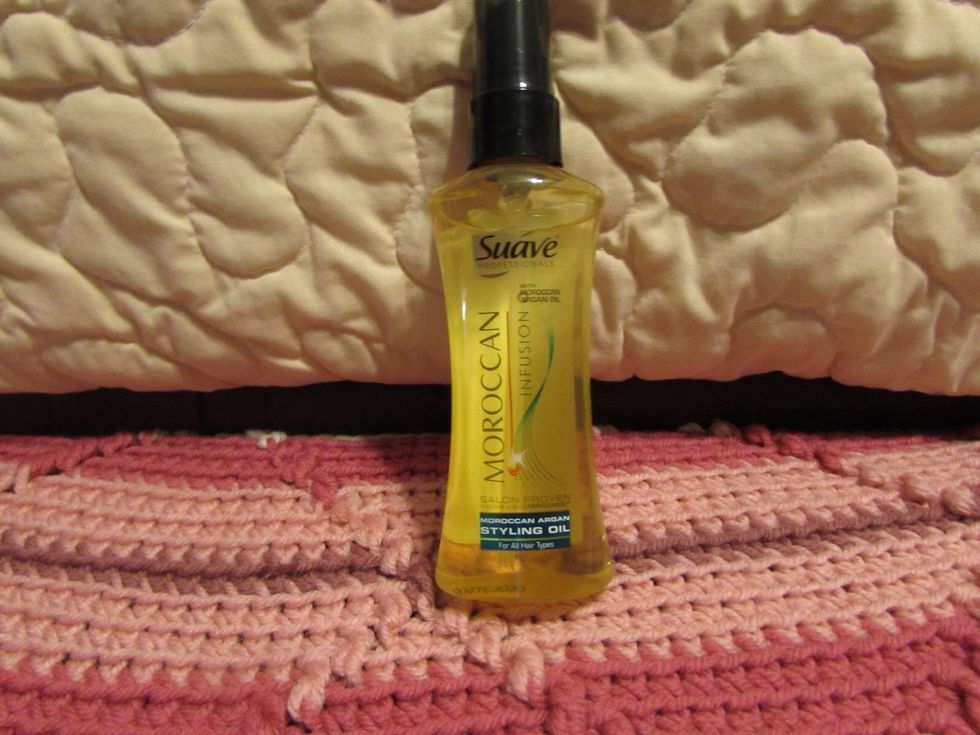 This is the oil, just pure oil. You use it while your hair is damp with a nickle sized amout or just a pea sized amout when styling.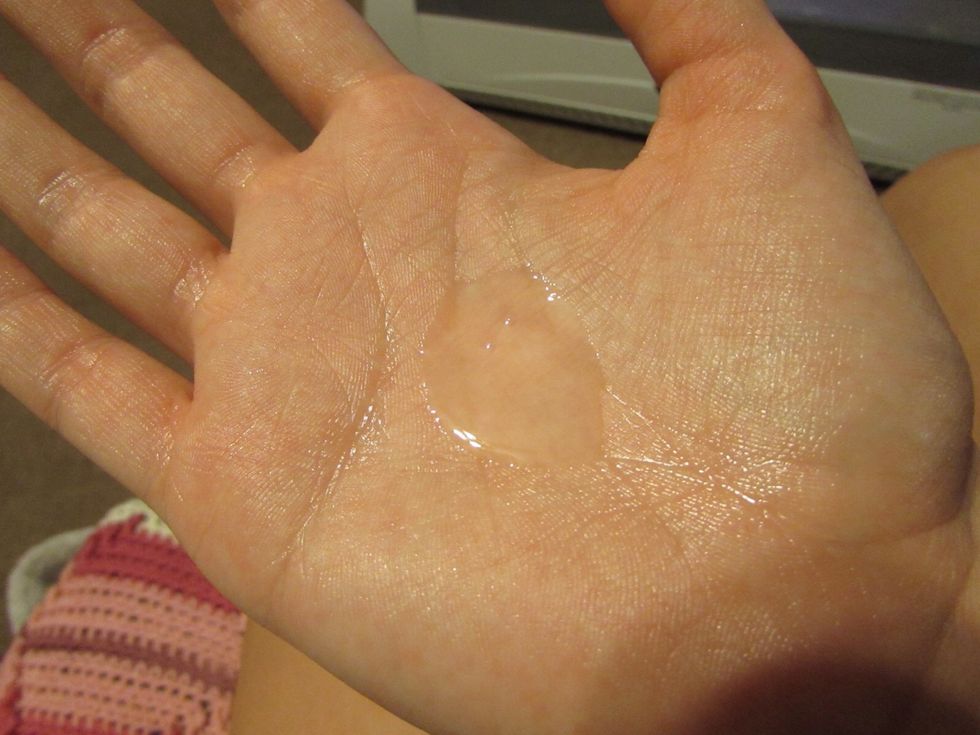 This is the amout I used in my hair.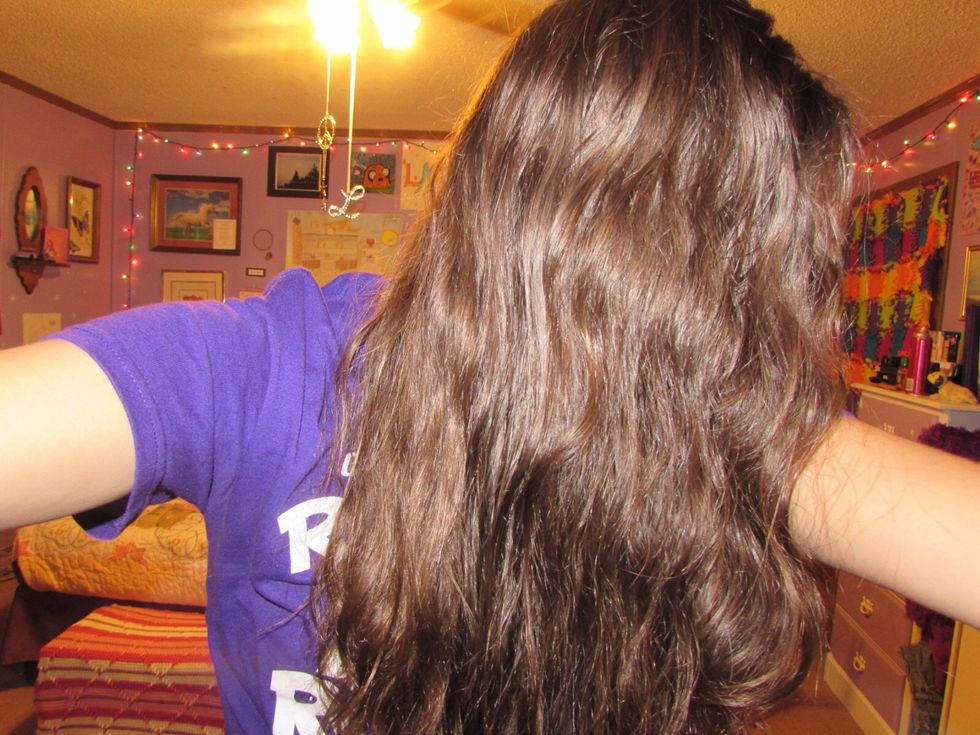 And after I used the oil in my hair.
I highly reccomend these products! They are extremely inexpensive and they work soo well! You can get the high end brand Morrocan oil, although I have never tried it, but I rather use Suave than some
super expensive stuff. Not that I'm saying it doesn't work, I just rather not pay a ton of money for something when I could get the same thing for less and also get even more of it.
Thank you soo much for viewing my guide! If anything comes to mind that you would like to see in a guide, please let me know! I love getting requests and any feedback for any guide, would be greatly➡
appreciated! Thanks again and be sure to like this guide and also comment and subscribe! Have a wonderful day and I'll see ya later!!👋👋👋😊😊😊😊😊 byee!!
A Hairbrush
Morrocan Oil Shampoo
Morrocan Oil Conditioner
Morrocan Oil Hair Mask
Morrocan Oil
HAIR!!
Lacoda Owens
Hey I'm Lacoda!! I do nails and hair! Follow me to see my upcoming and later guides!! Message me to request anything!