1 thing I need to tell you, my friend was wearing a dress so had to borrow some old leggings of mine! :D
1. Back in to bridge (crab)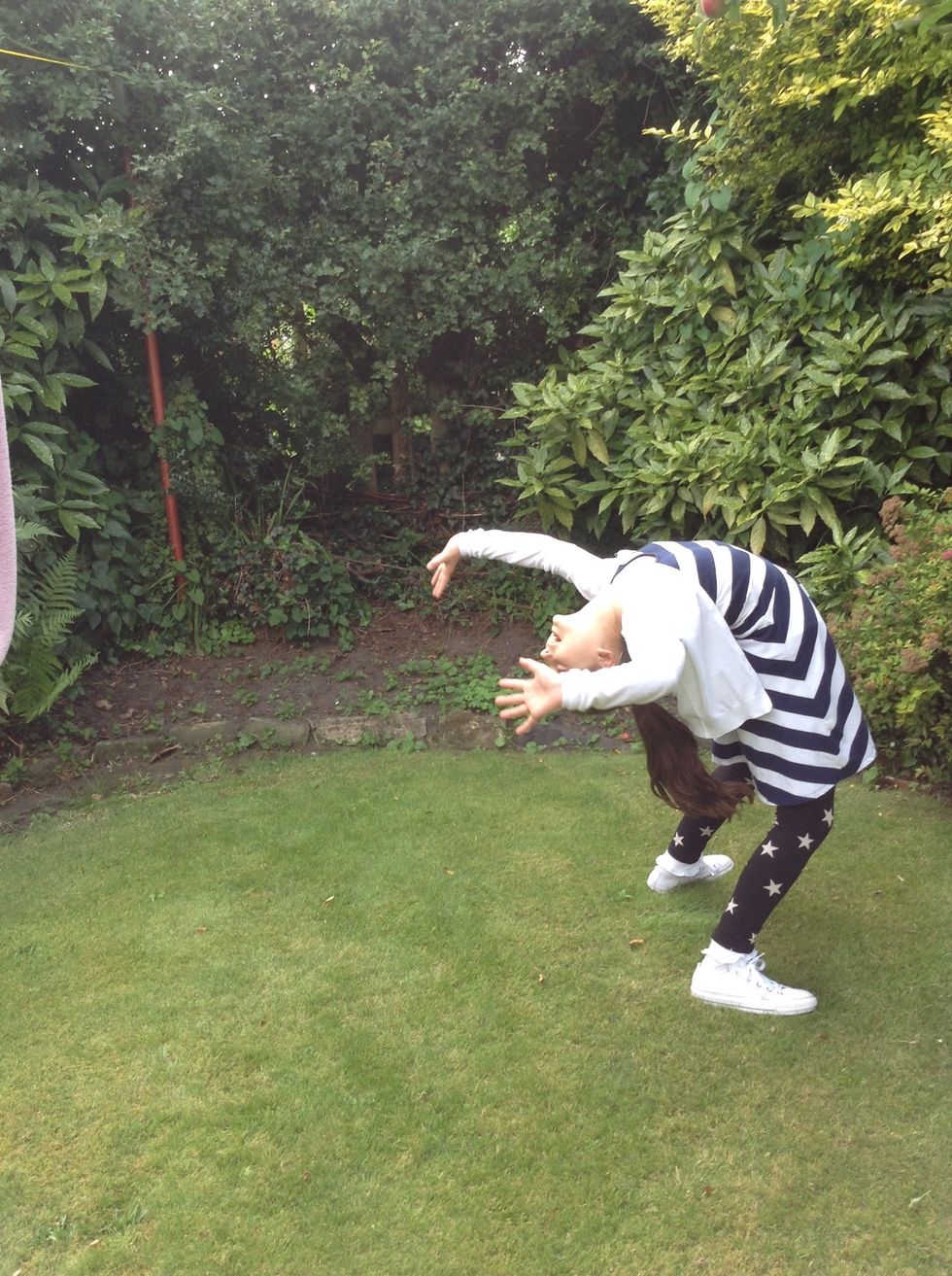 Firstly put your arms back and slowly lean back until you can't go any further. Once you've practiced this a few times you might be able to do this .....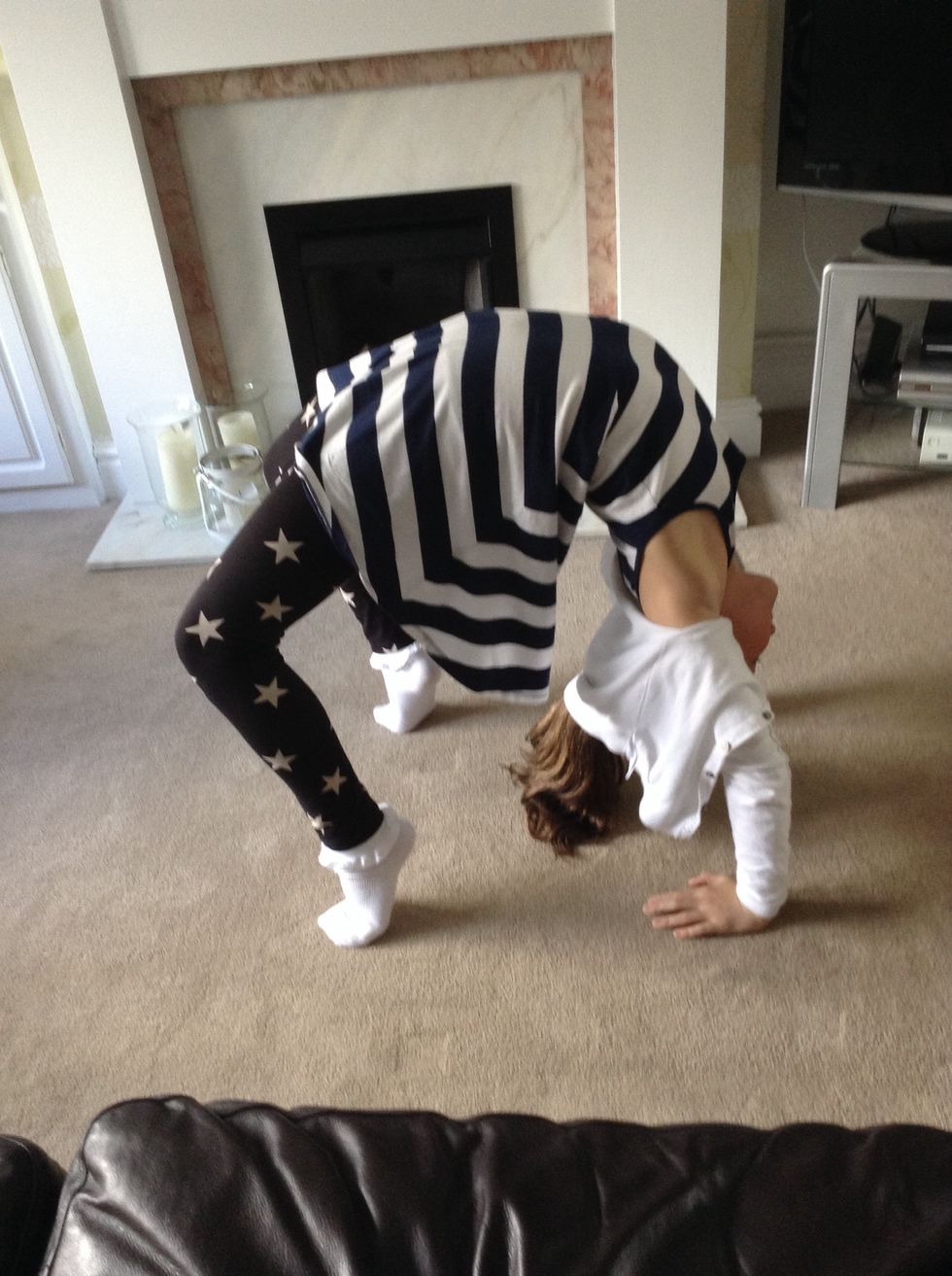 Point you toe neatly and raid you arms the position your self in to the air! To see a proper handstand slide to step 7 x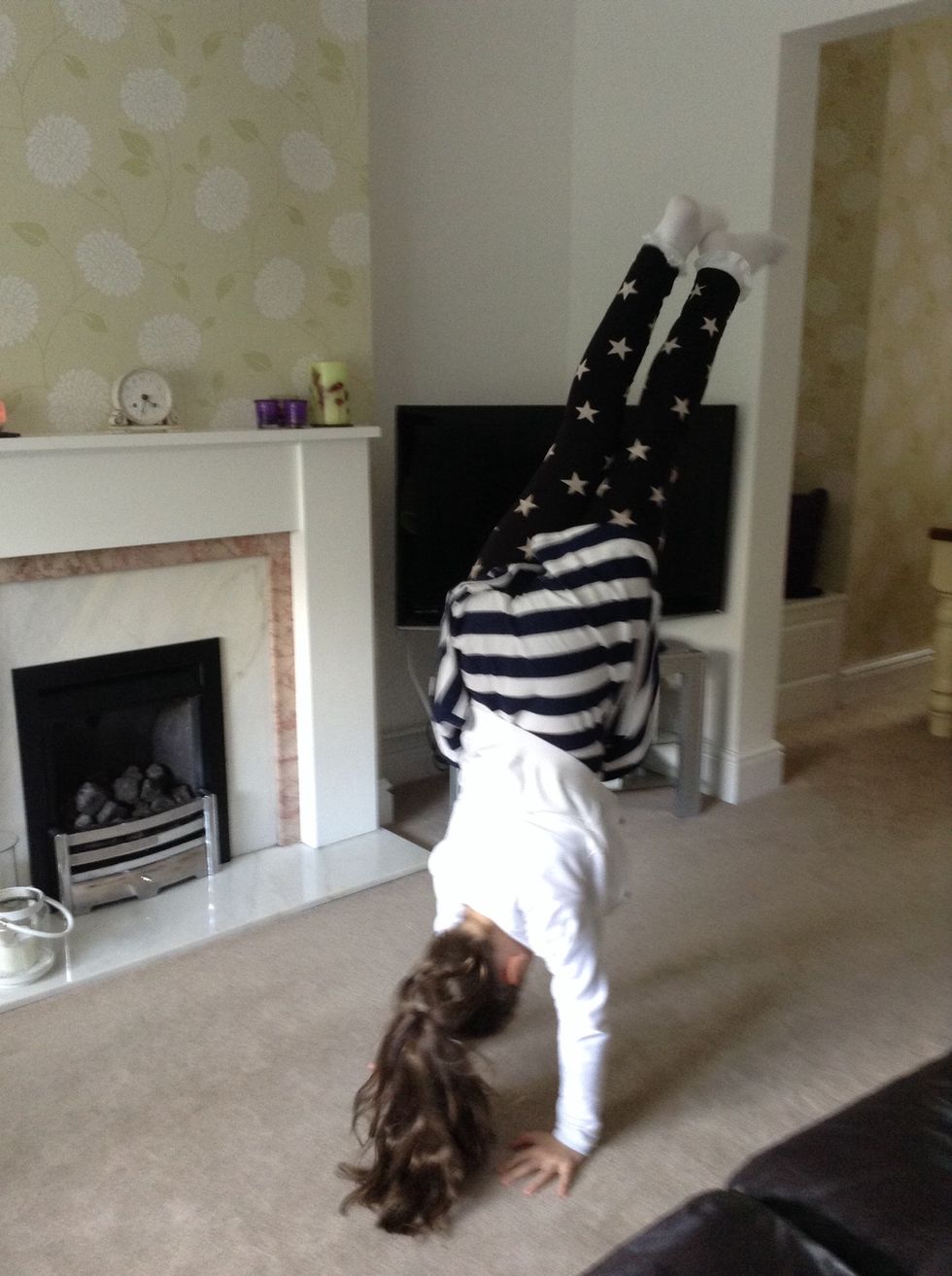 P.S she looks not strait but she was, x
Step 7 was sooooo hard to take a photo of!
3. Handstand in to bridge an stand up (crab and also quite difficult)
Thank you for viewing and remember to share,like,follow and comment x
The creator of this guide has not included tools