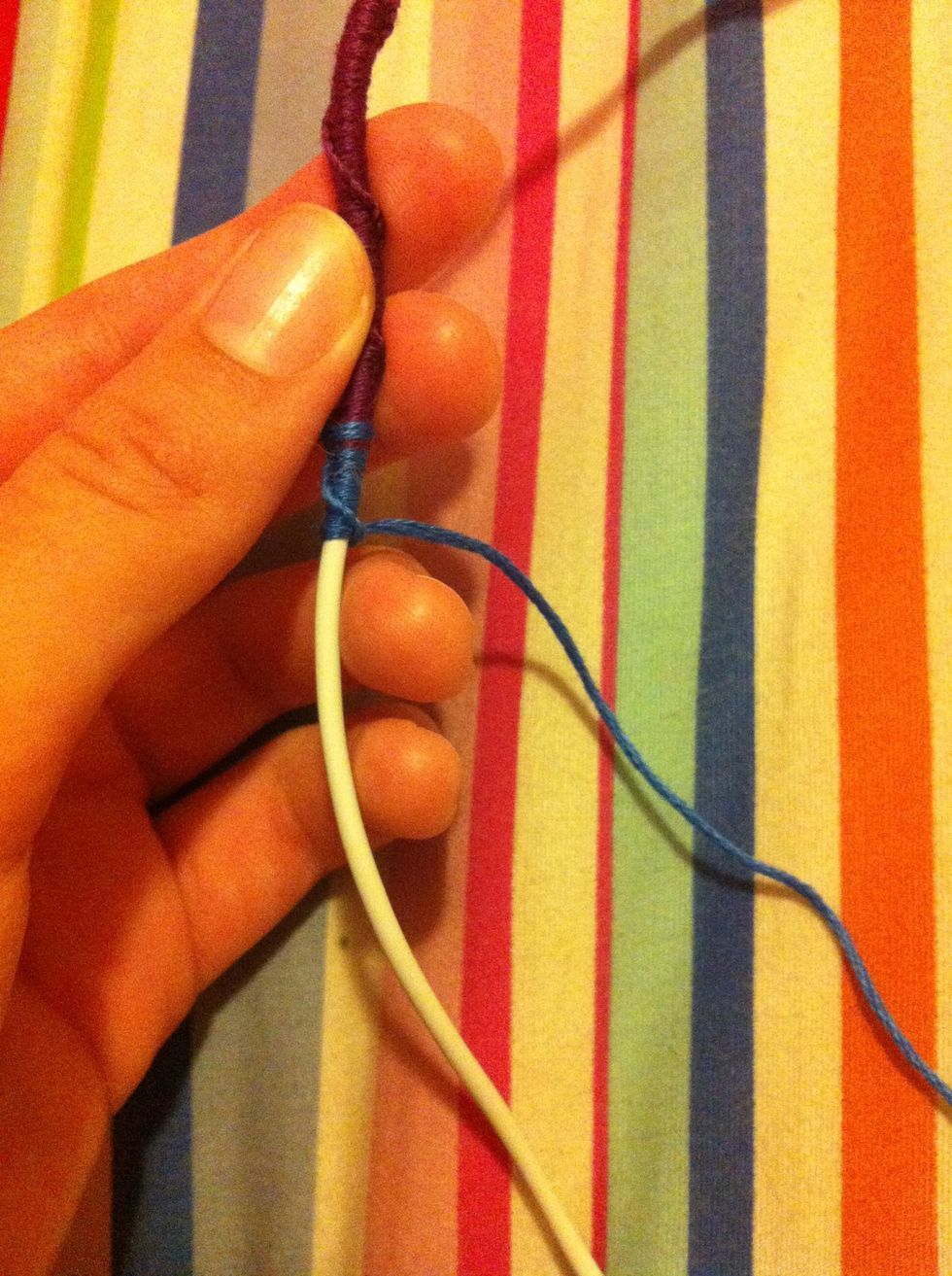 First take your thread and double knot it.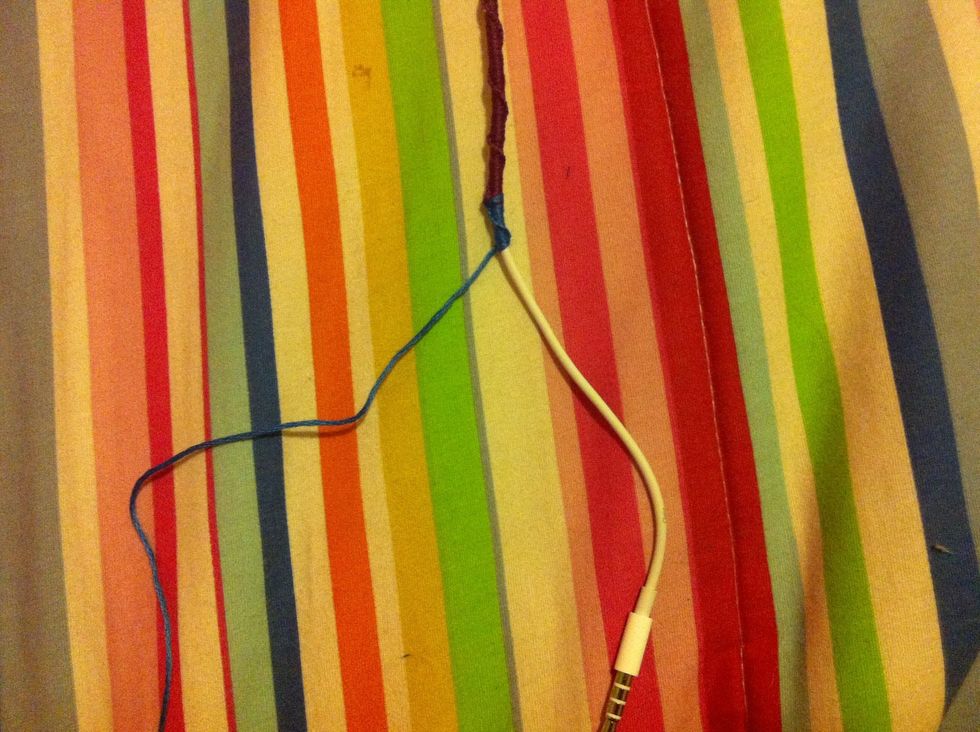 Lay your string out like so.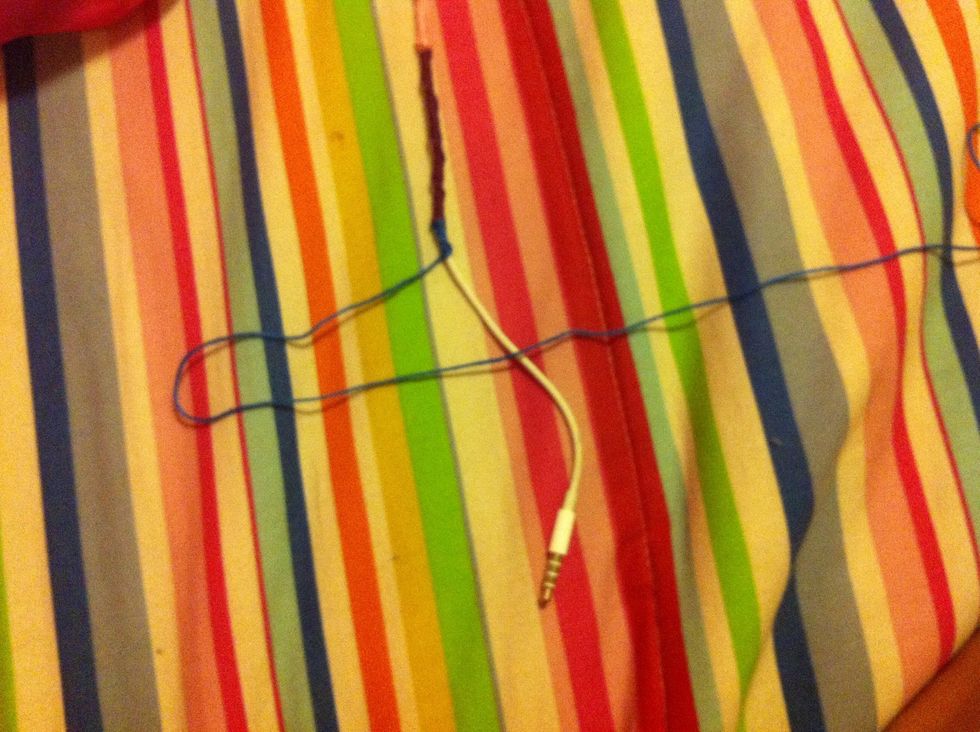 Cross it over the earbud cord.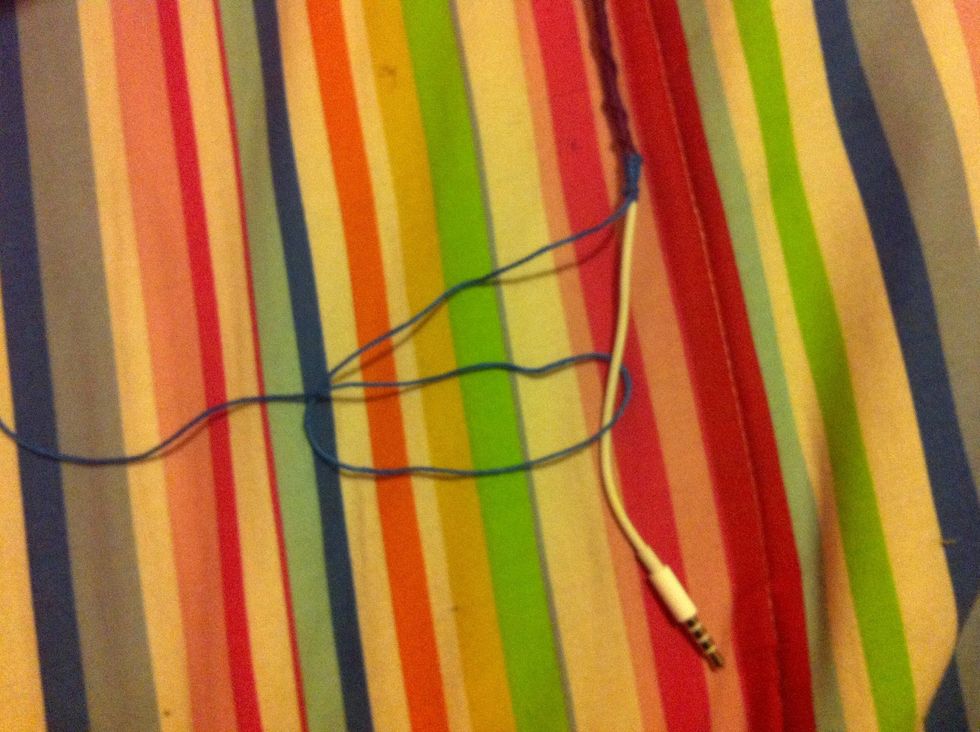 Then loop it though.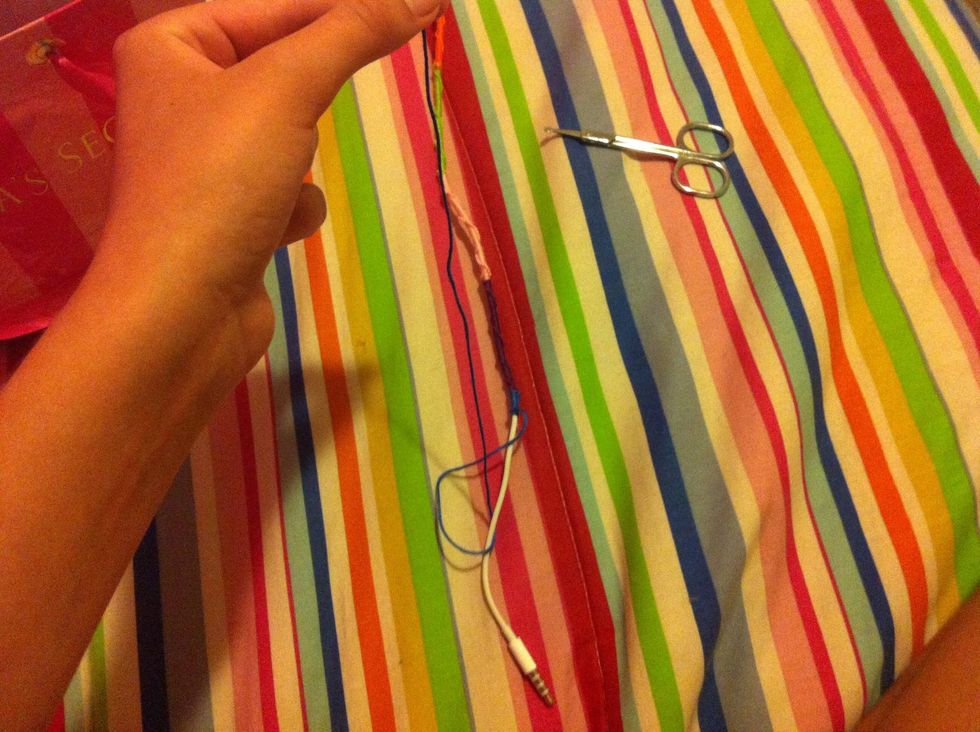 Pull the string up.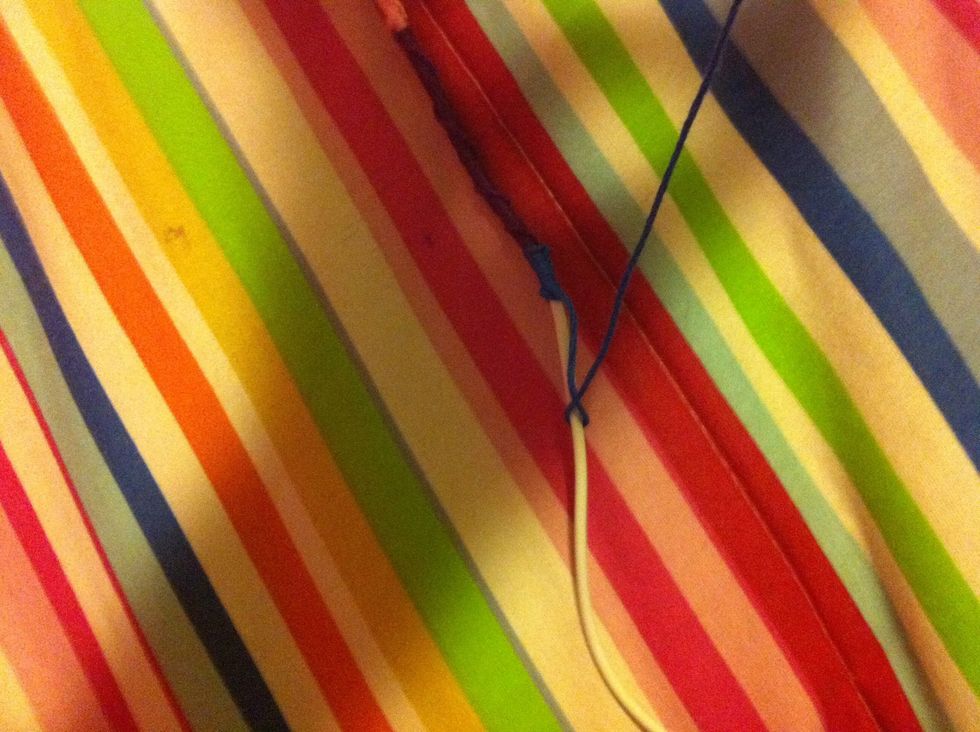 Keep pulling it tighter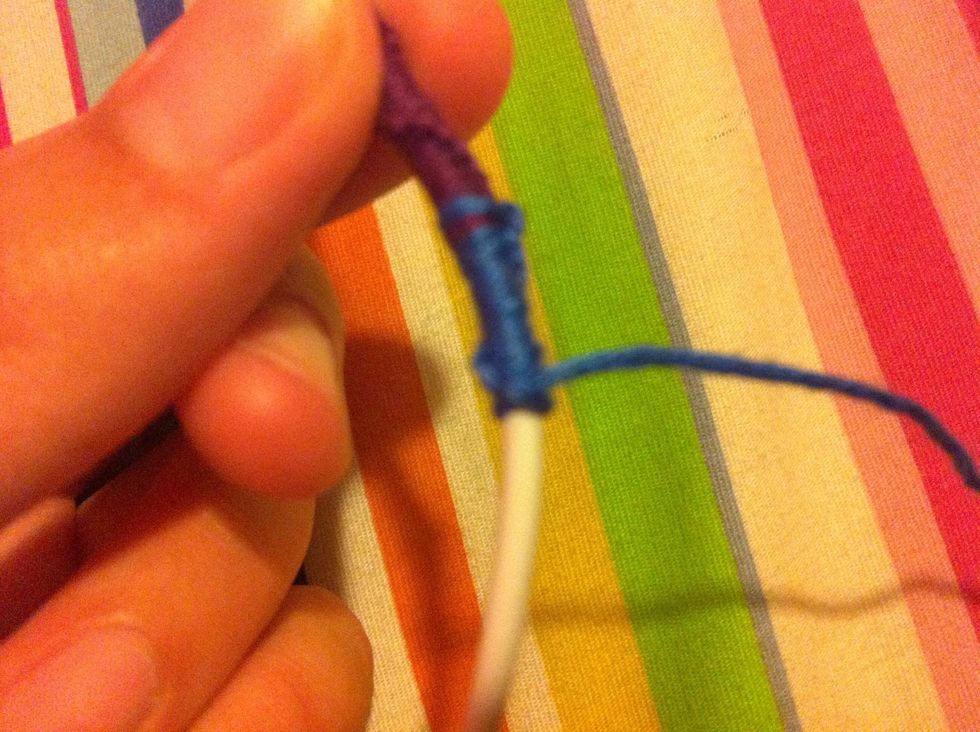 Then finally it will come to the top of the string.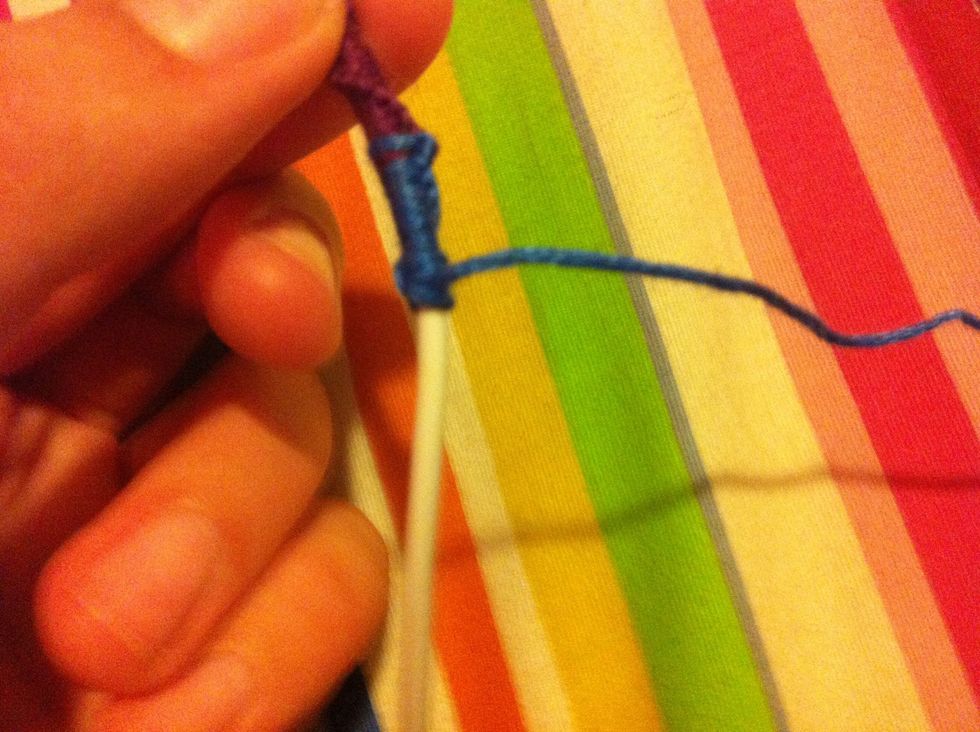 Then pull it really tight.
What the finished string should look like.
TIP: to spin it around like I did, just simply pull the knot around in circles each time you knot it. It will eventually spiral.
Keep in mind, that this will take quite a few hours to finish but be patient! 😄