If you are here for Tech-Tac-Toe, you will start by creating a drawing! Draw any animal or character you want! (You'll see an actual human in this Guide but you'll be taking a pic of your drawing.)
Open the app and watch the animated intro if it pops up. You can watch the instructions and click Done in the upper left corner to start creating. From this screen, you want to click Take Photo.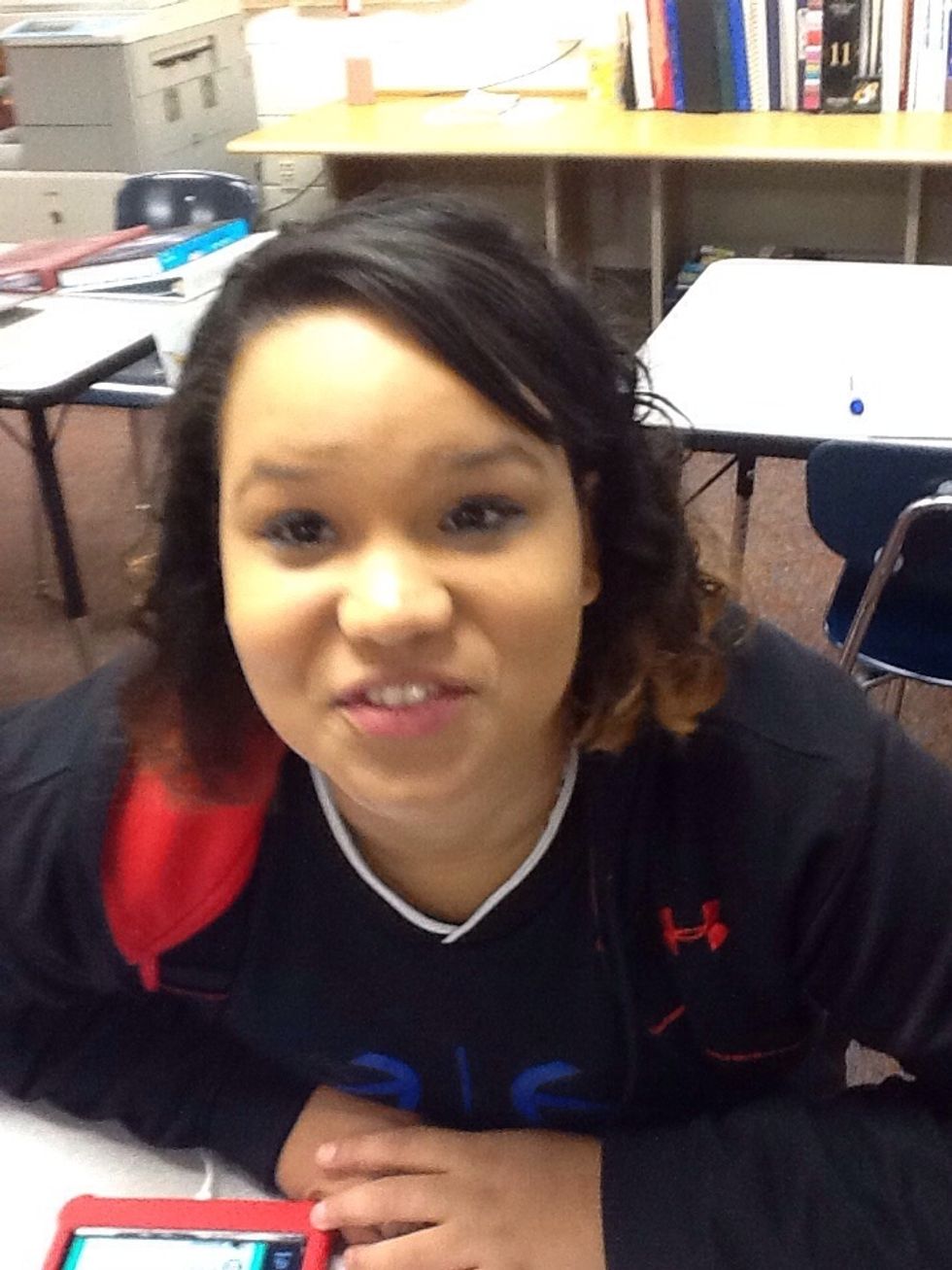 Create your drawing and/or find a friend! Take a picture, but make sure the person's mouth is showing in the picture!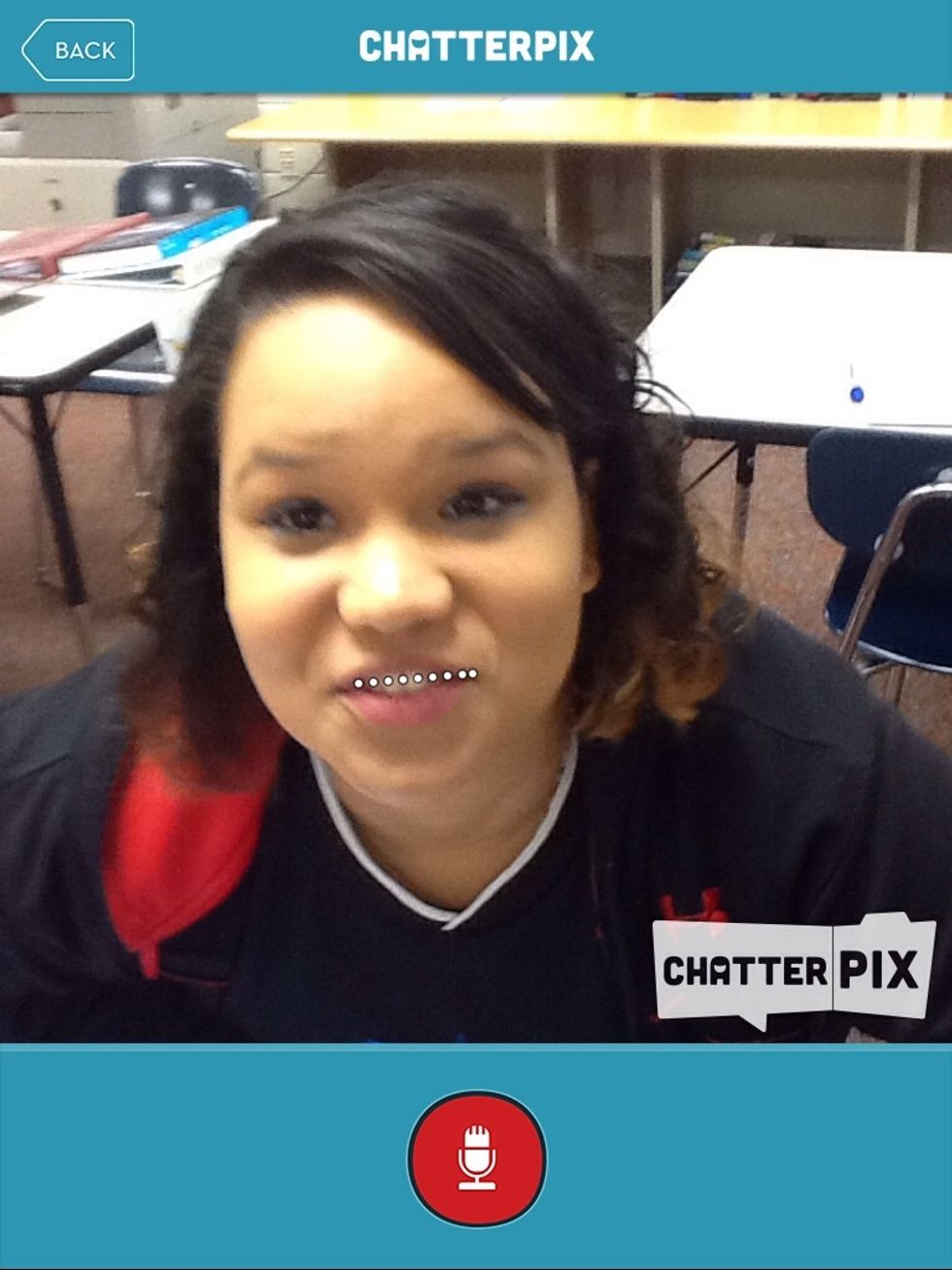 The dotted line will pop up on your screen. Use your finger to draw where the top of the person's mouth is. When you are ready, hit the red microphone to record your message.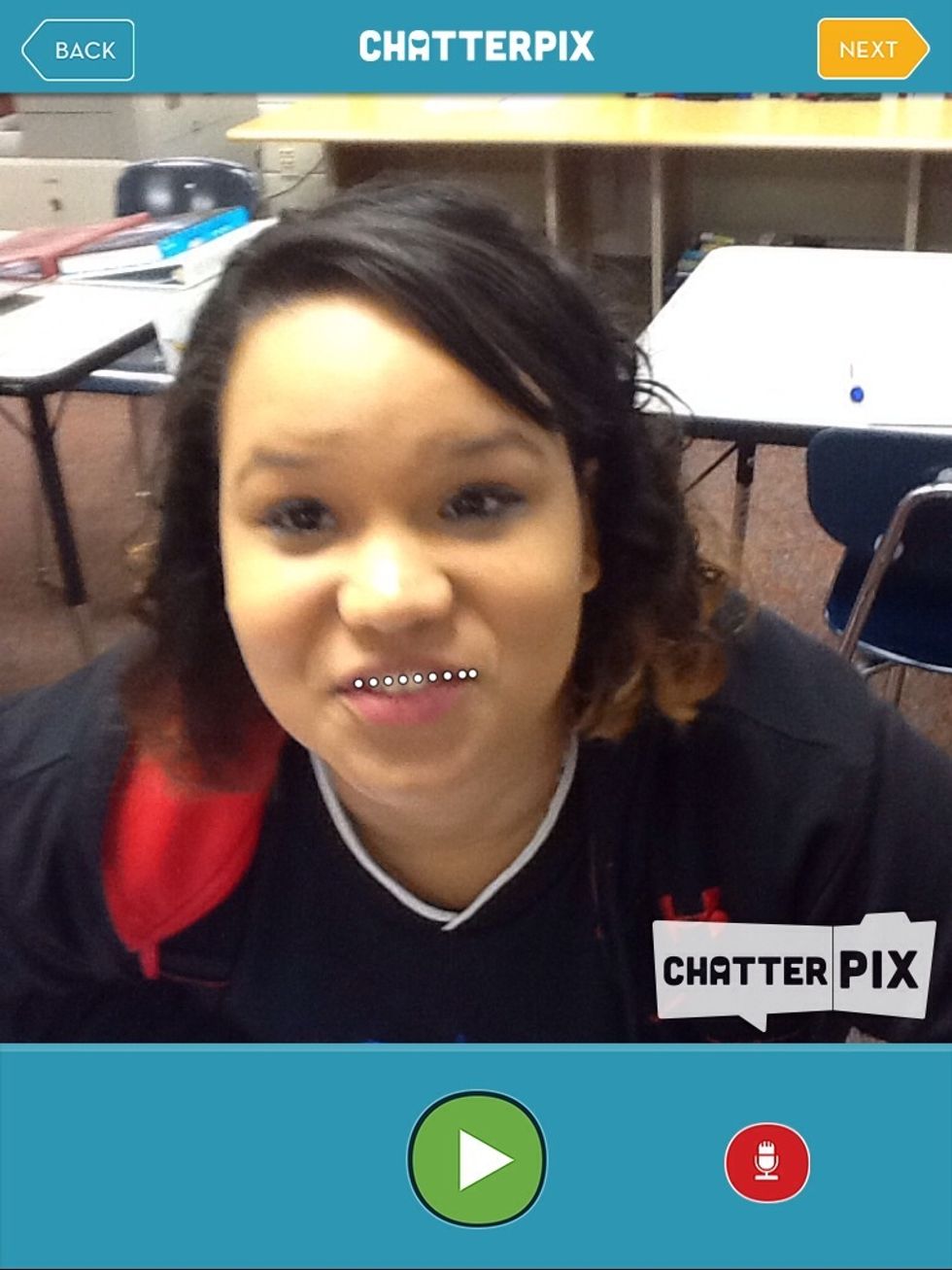 You can hit the green play button to listen to your recording!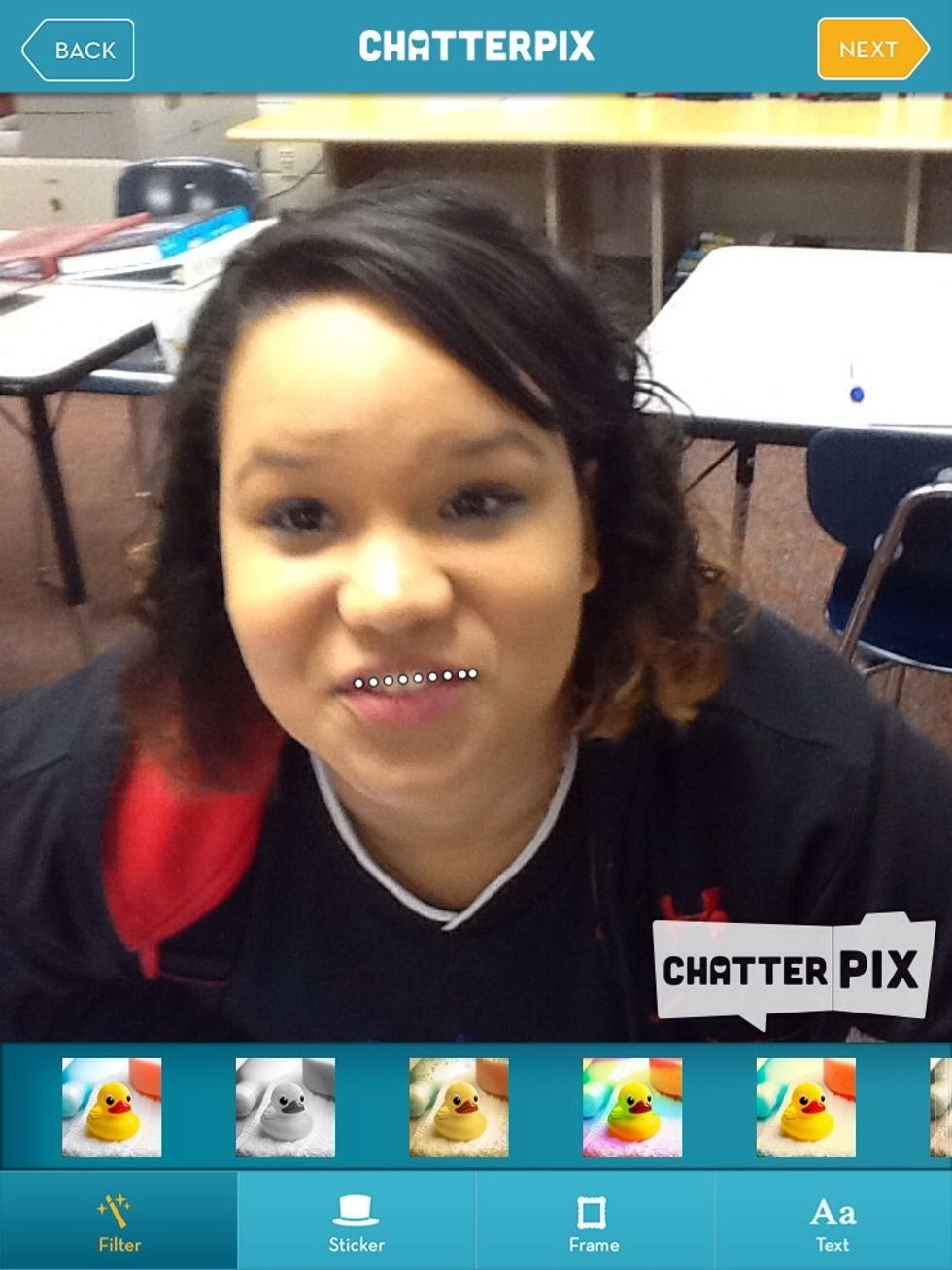 Now you can choose a filter for your recording.
Click the icon in the bottom right to save your video to the Camera Roll.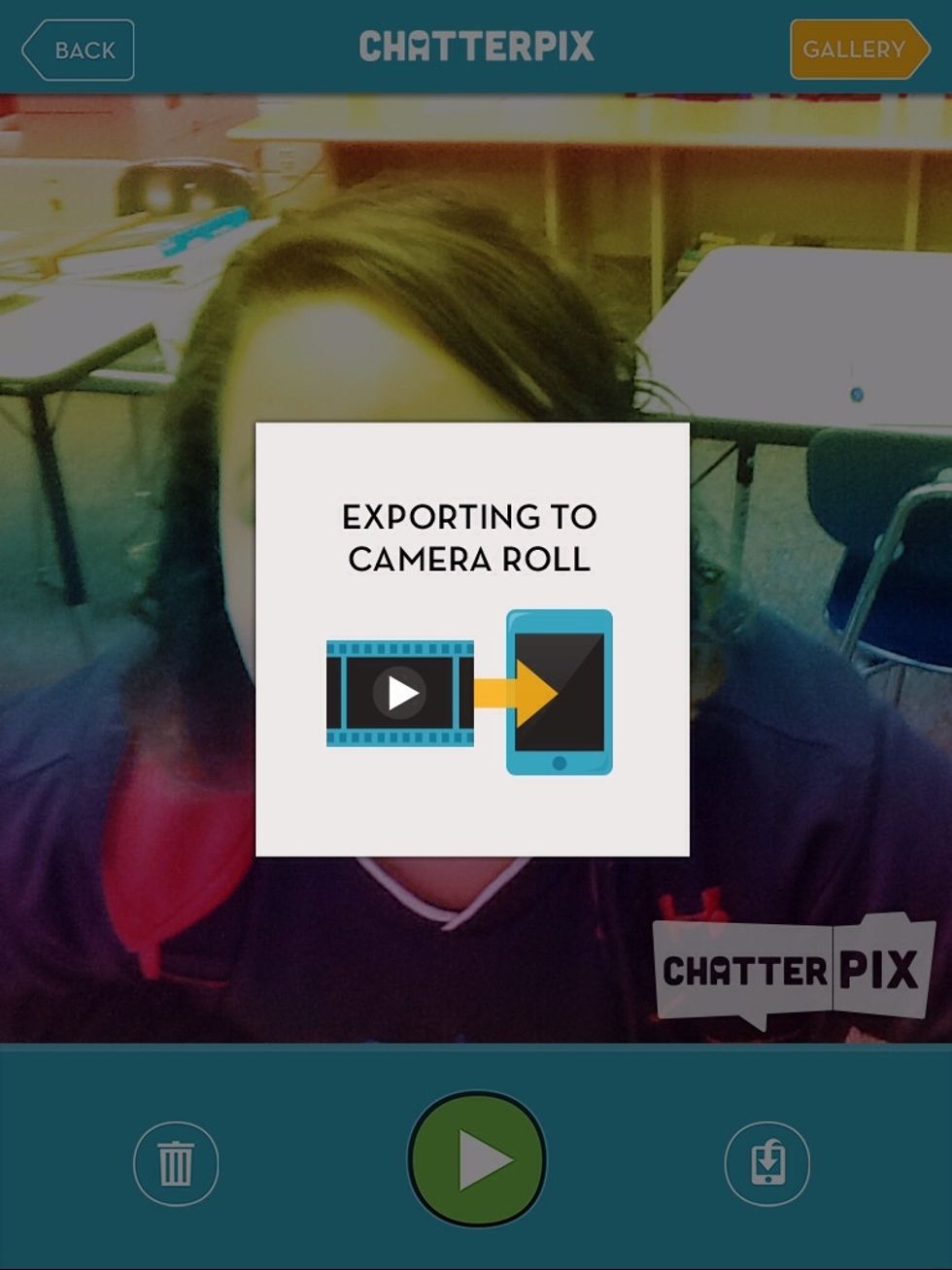 Now it will be there for you to view in the future!
Add it to Seesaw right from your Camera Roll!
iPad + free Chatterpix Kids app
Paper, crayons, markers, and stickers for drawing
Seesaw app to save and share