This would be a great idea for a couple wanting to make their first-date-bouquet last until the wedding, or just for someone that likes to make their own home decorations.
4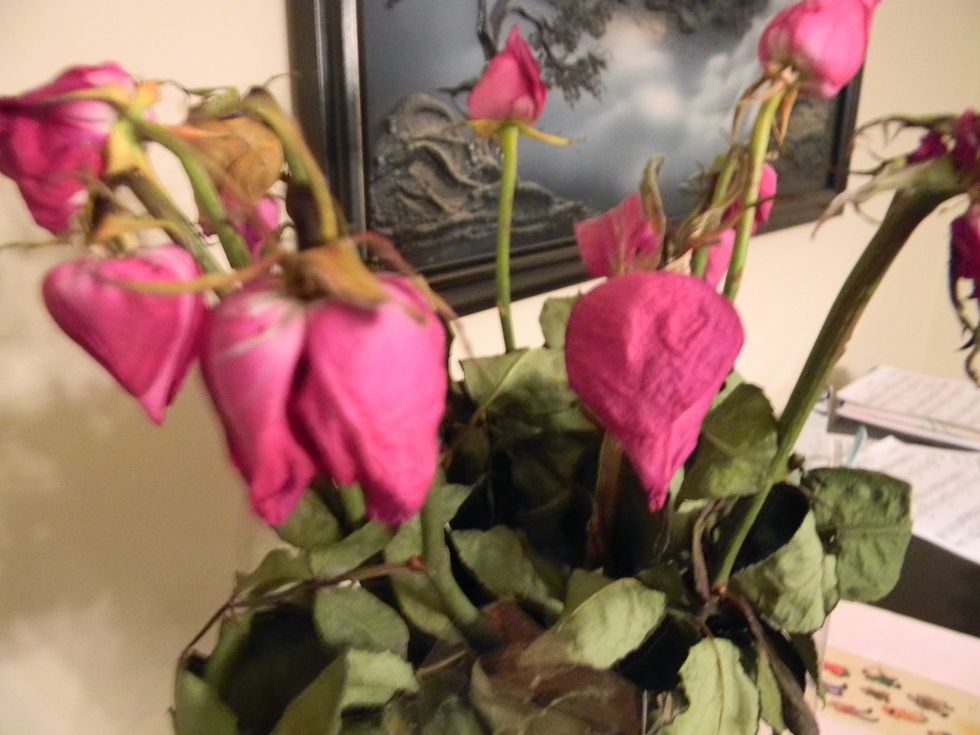 You received or bought this beautiful bouquet of roses and now, only one week later, they are all casting their heads downward.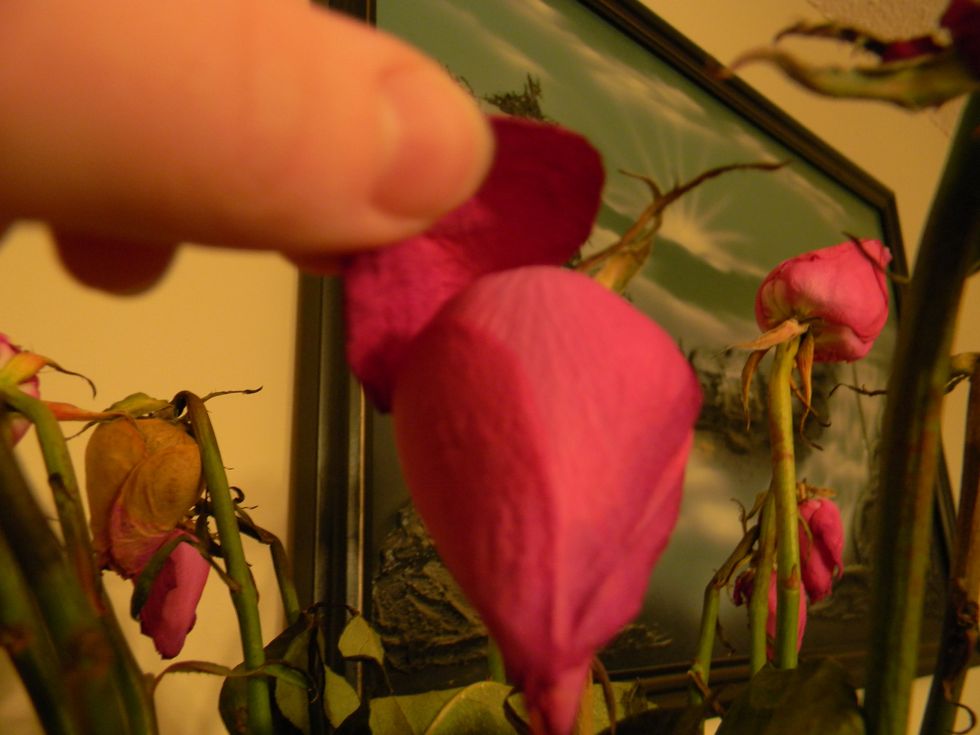 Pick each petal off the bud starting with the wilted outer ones. It's best to pick them when they already start to dry otherwise they might curl up later on. Leave the good ones hanging a day longer.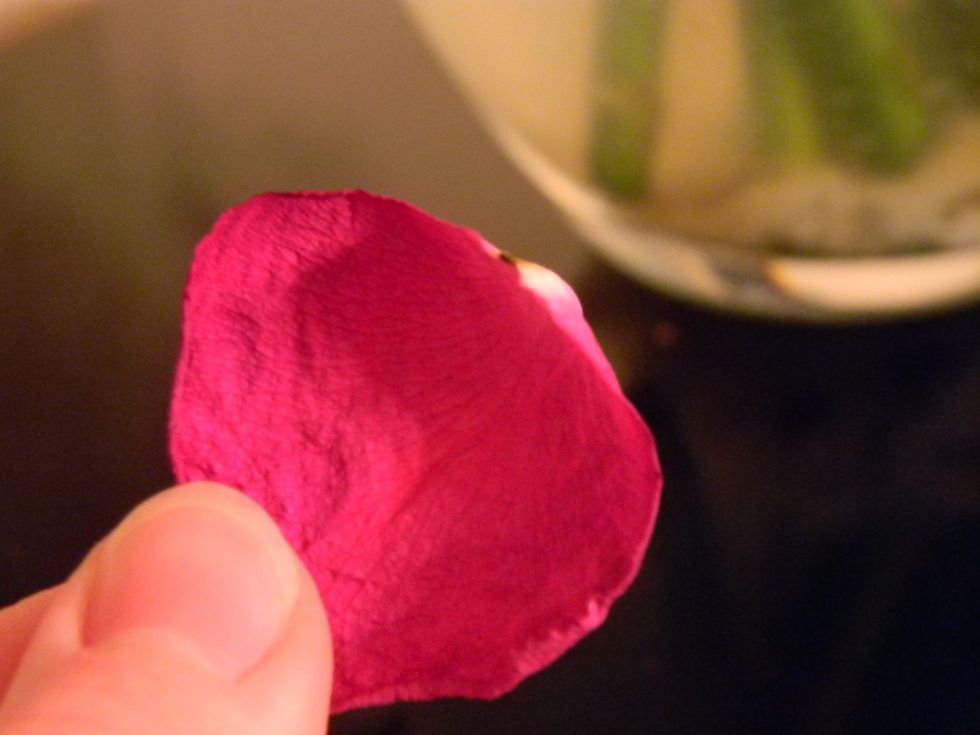 When you pick it, it should almost fall off on its own. I think they look prettier with the bottom tip on. But if you want to you can clip it off.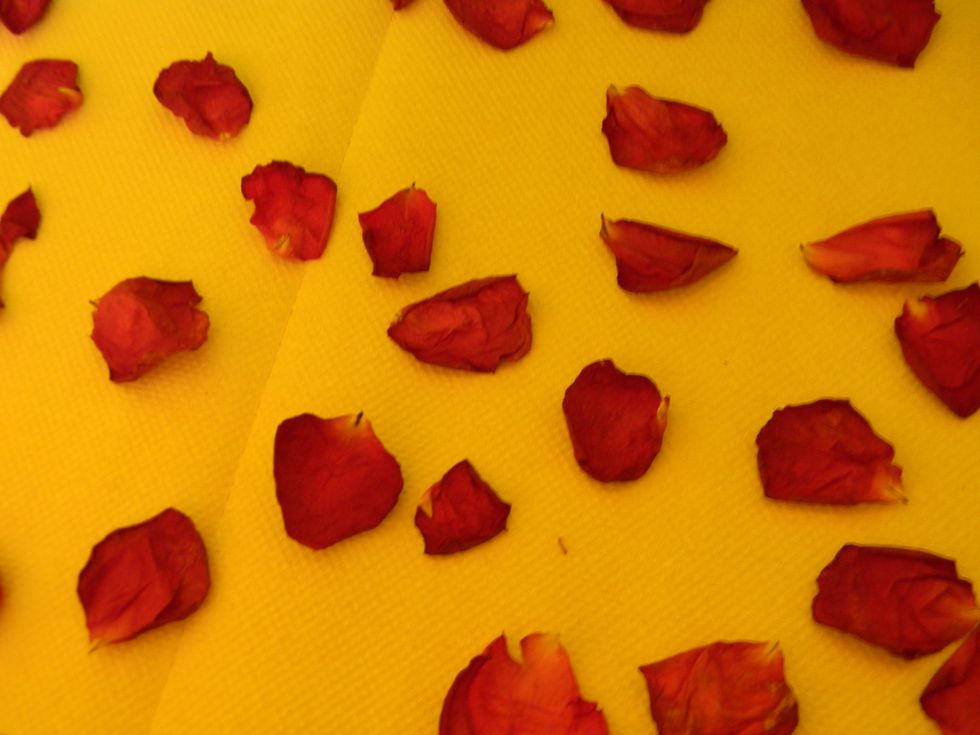 Put the petals on a sheet of paper towel and let them air dry for at least 24 hours.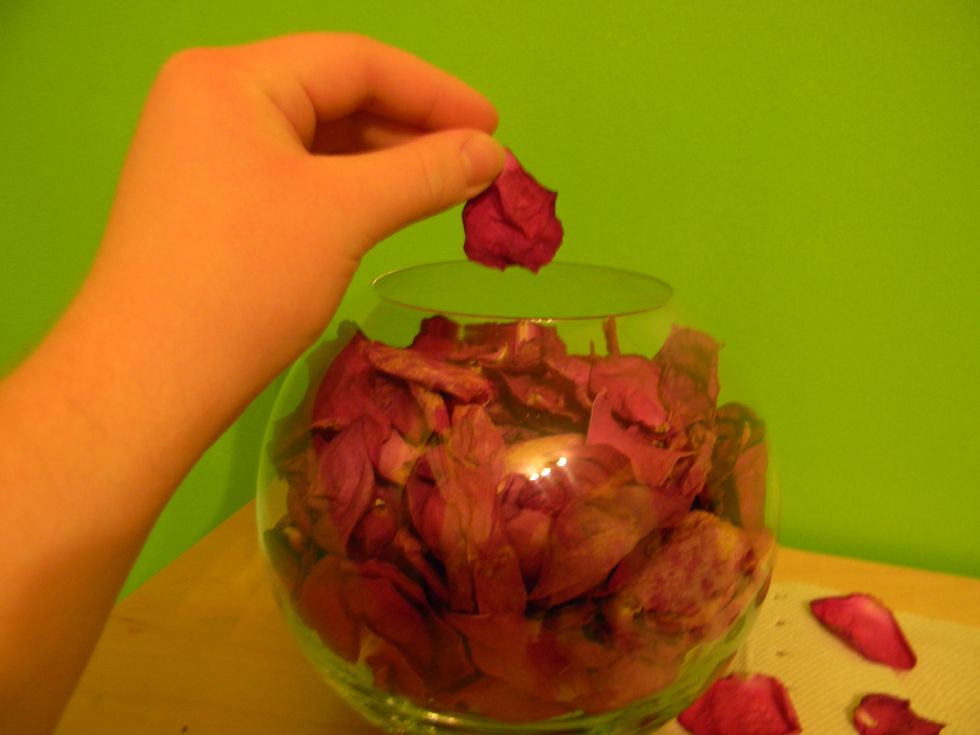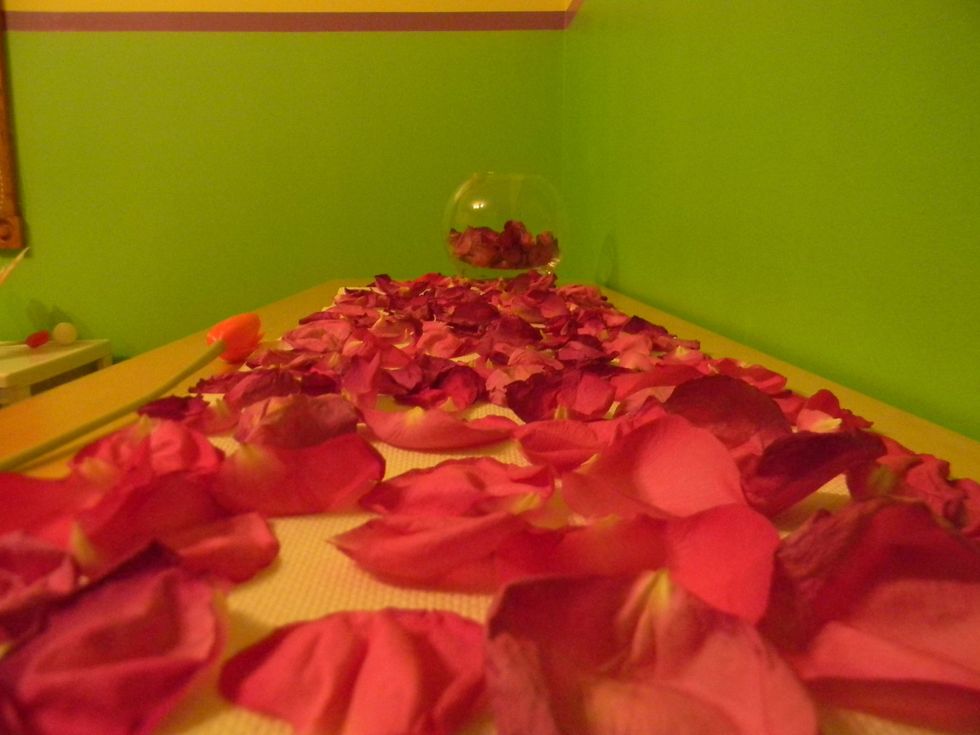 Now you just have to keep watching your carpet of roses. For a dozen roses it took me about three days to dry them all. So you want to make sure that you have the space for it.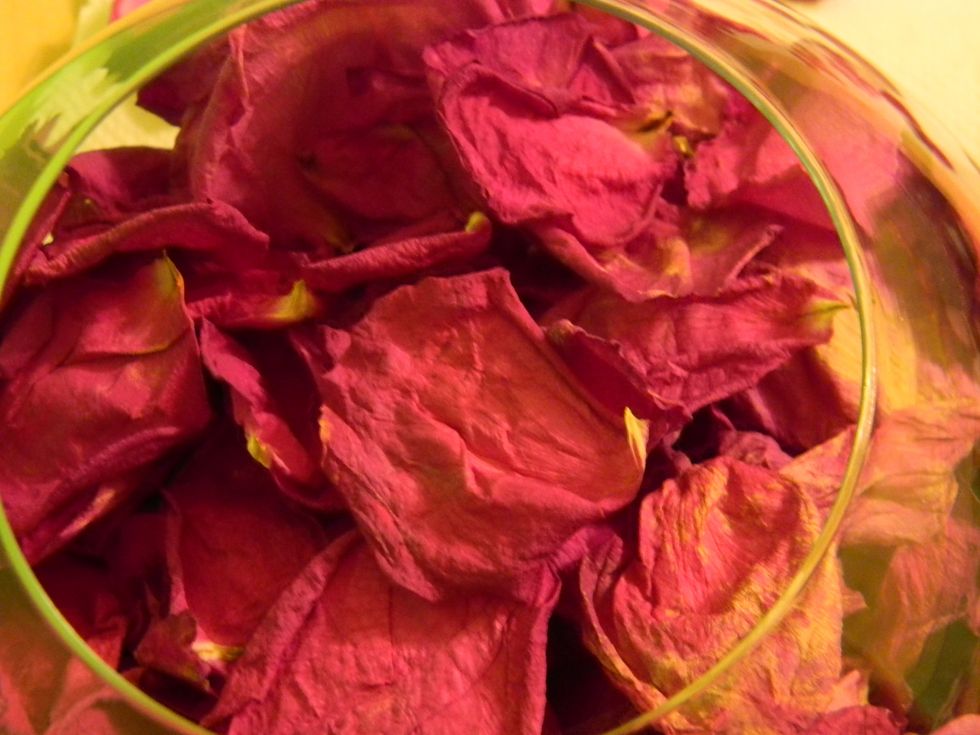 I filled my bowl to the top! :)
Another great idea would be to dry them on top of a shelf or cupboard if you only have a little space. And it would help you to keep it away from little hands or paws ;)
Tip: If you are storing them in a Ziploc bag, leave some air inside to prevent them from being crushed.
12.0 Roses
Paper towel
some empty counter space