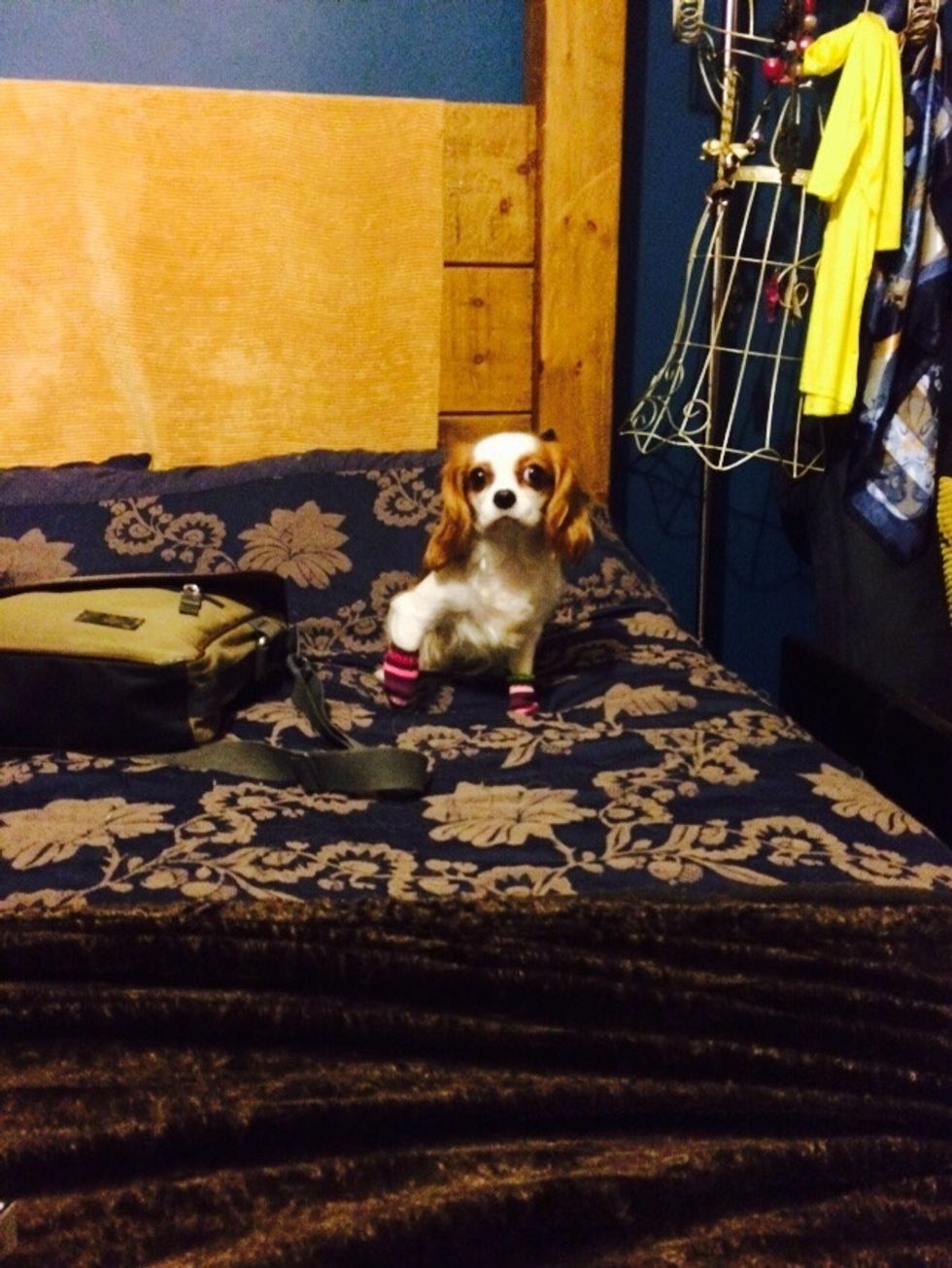 Your need one adorable dog, that's up for some dancing. This is Madison my wonderful King Charles Cavalier.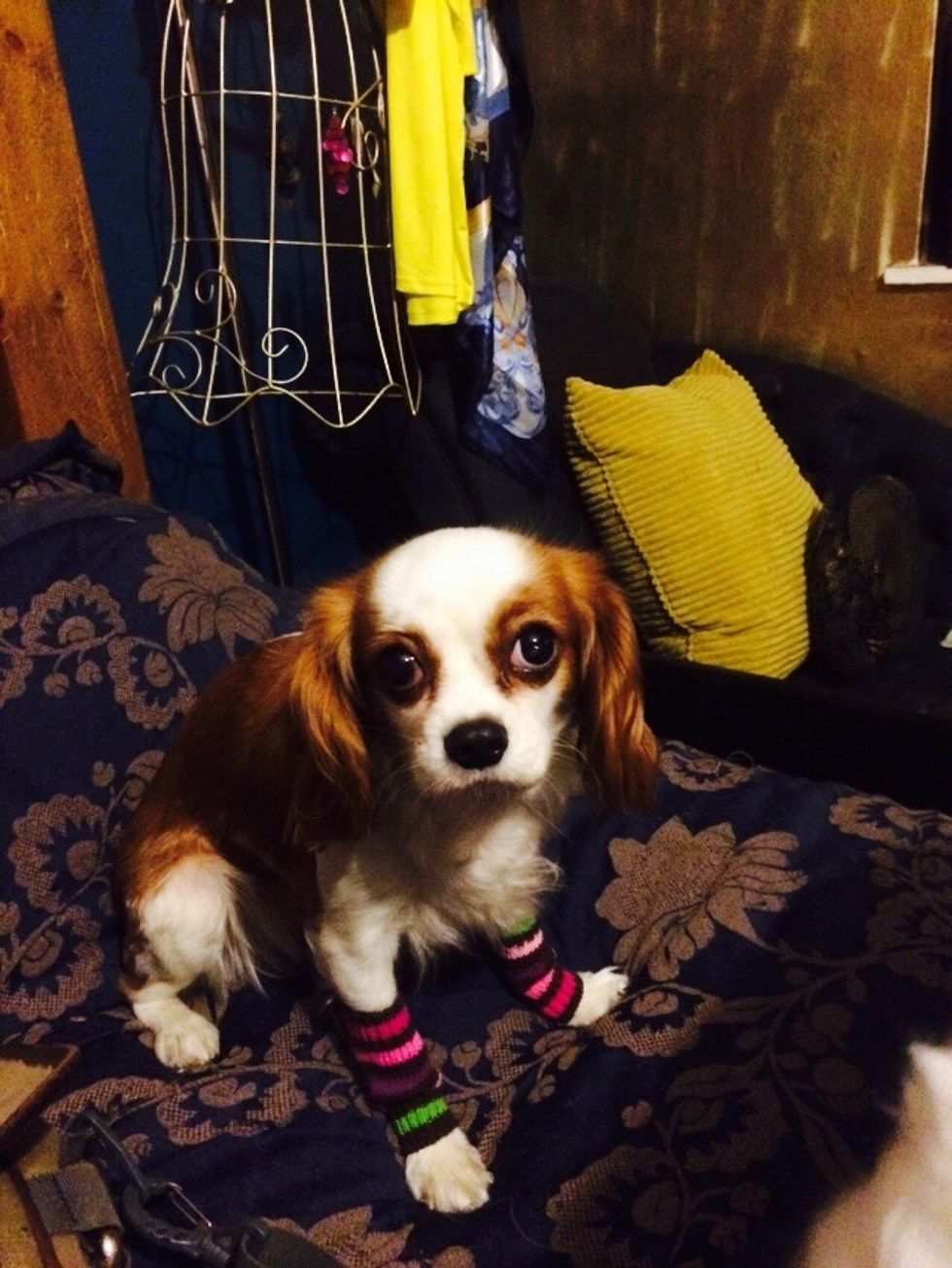 Oh.... She will need to look the part. Leg warmers on!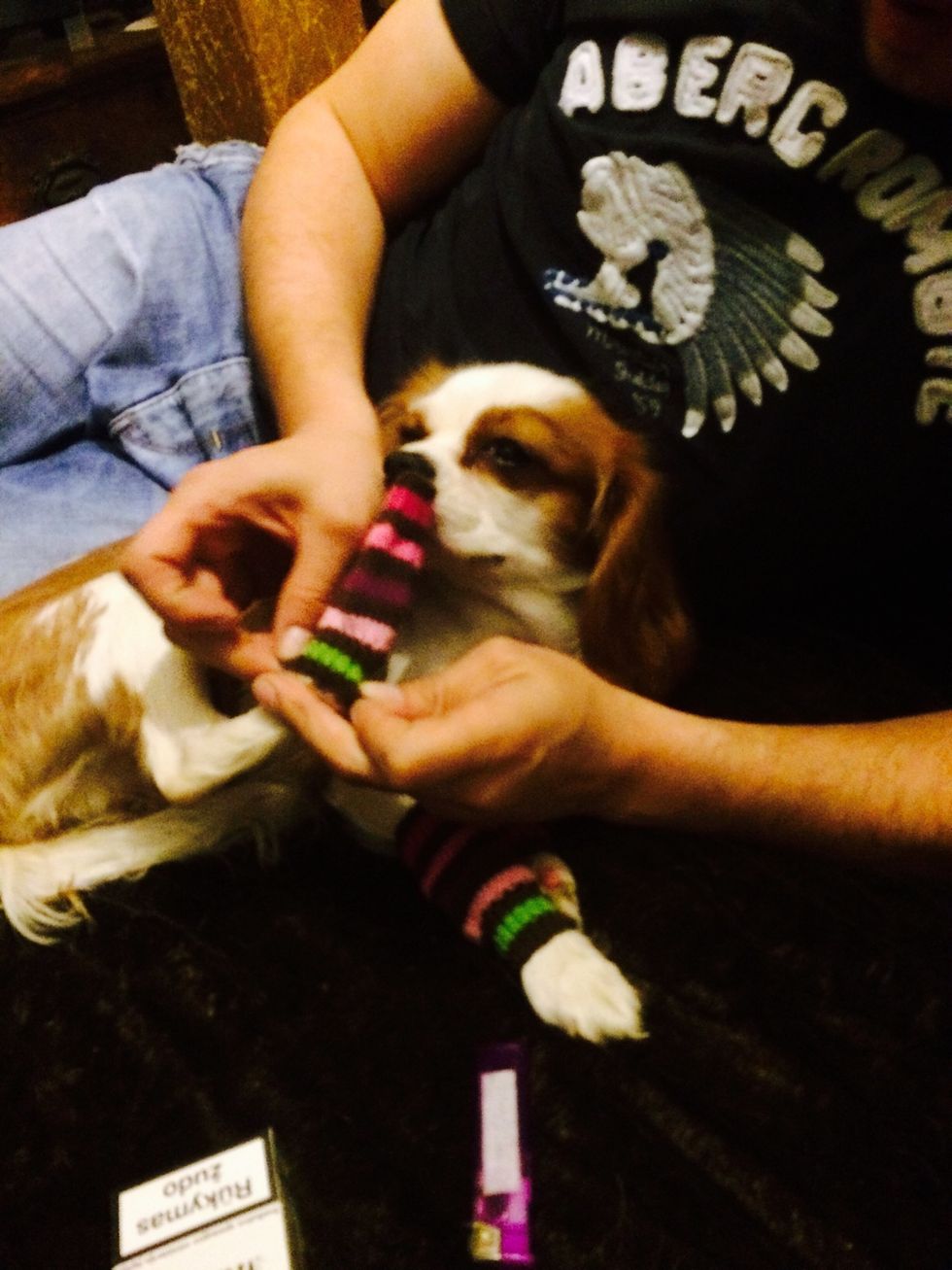 She's need a bit of extra help with the back ones.
Now, film her dancing to her favourite song. Use a clever filming app. Hey presto one dancing pup!
Leg warmers
One small adorable dog
Music