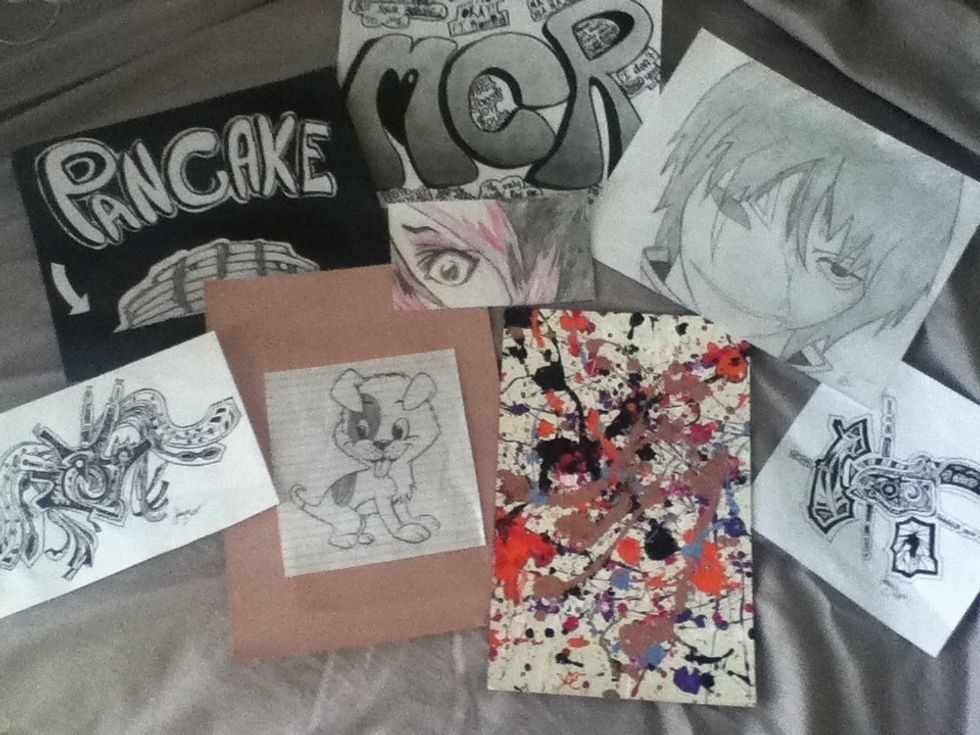 Take anything you want to hang up, paintings, drawings, even CDs. ANYTHING!!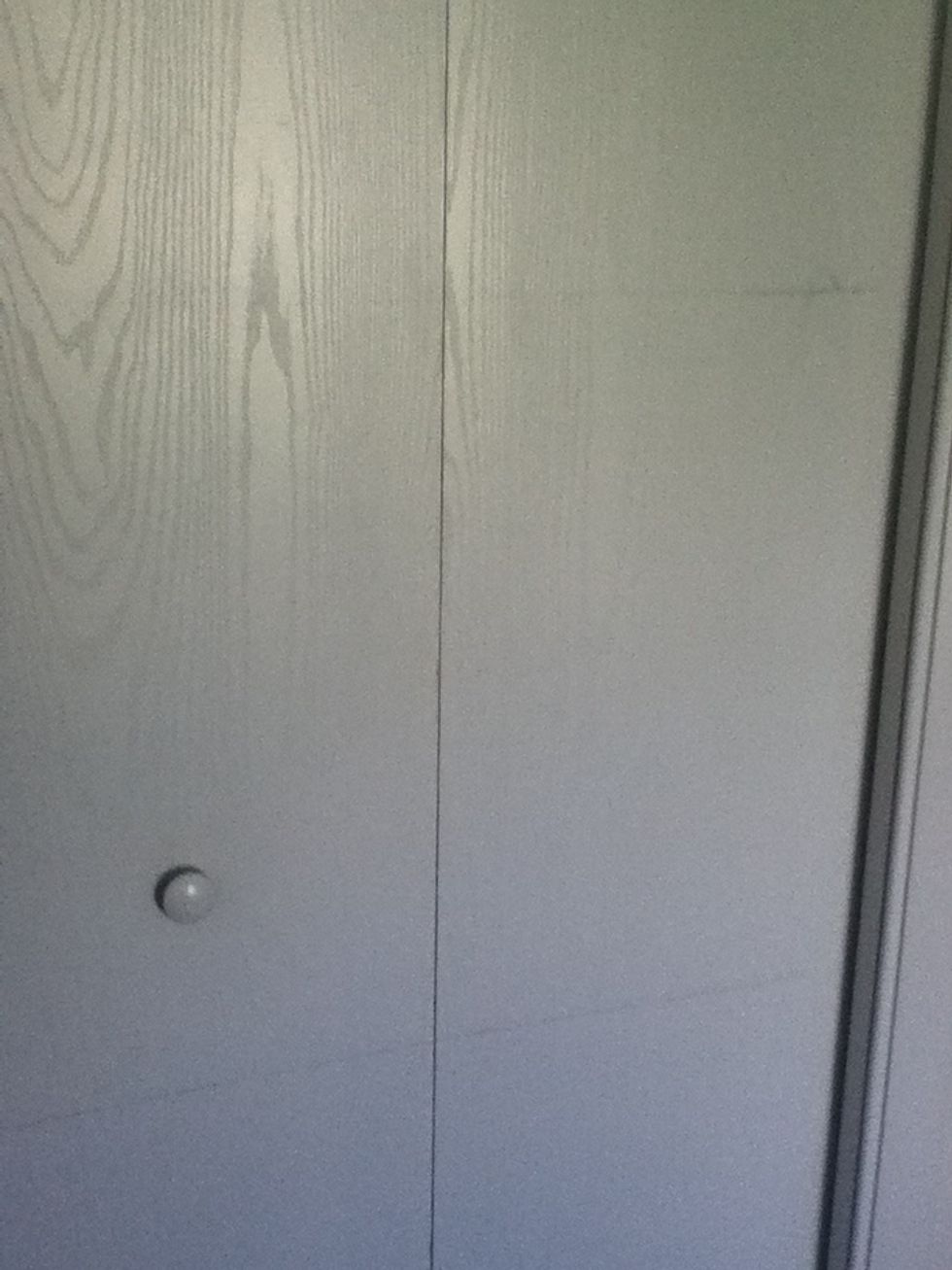 Then take your pencil, and mark your doors so there are three sections. Use a measuring tape if you want it to be more accurate.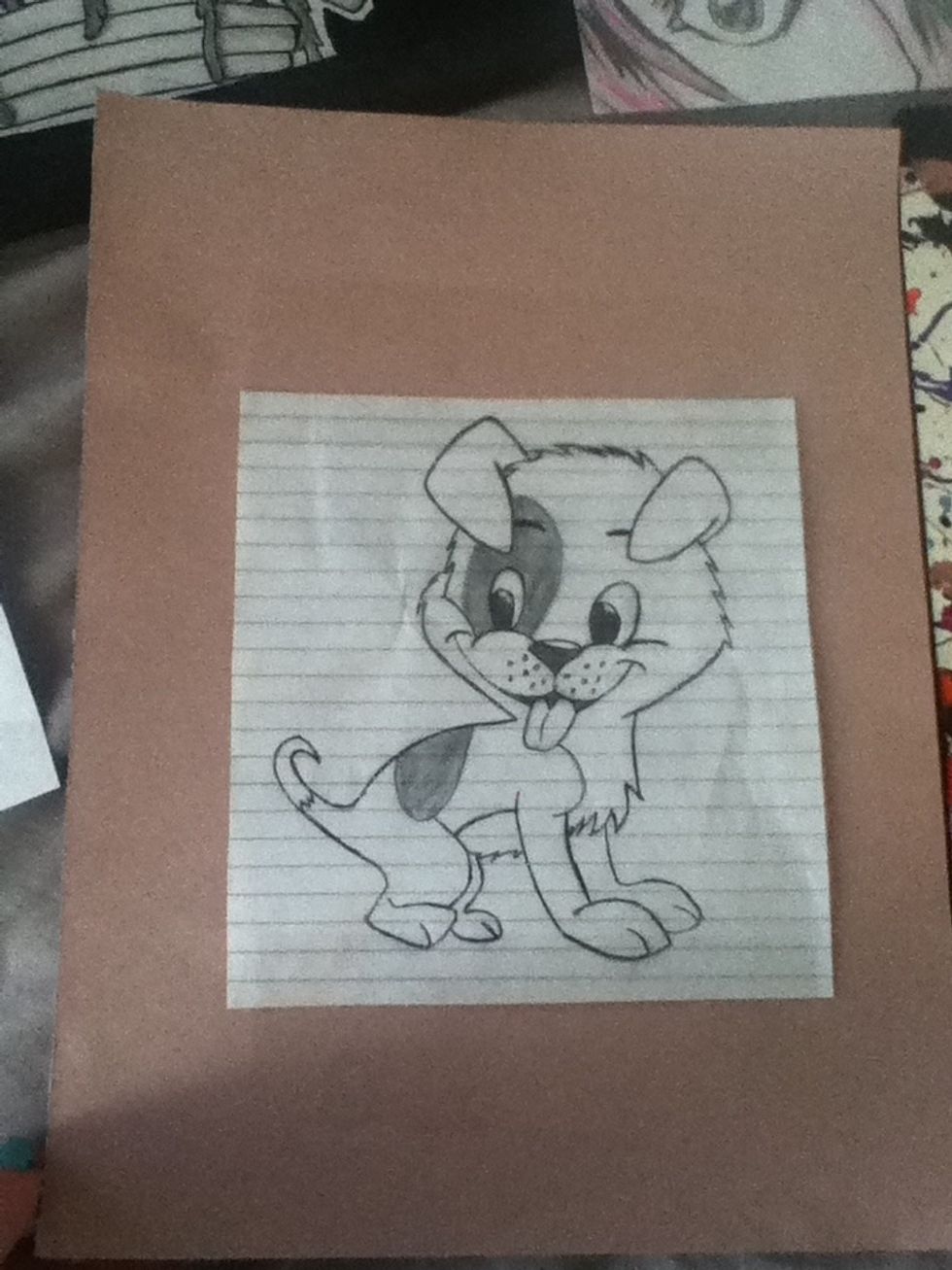 Take whatever drawing you want, I decided to put construction paper on the back because lined paper usually peels off and rips when you try to take tape off of the back....
Turn it over. Then you'll want to take your tape, double sided or not, and stick it on the back.
Put the tap in the corners so it doesn't bend or fold it once you put it up.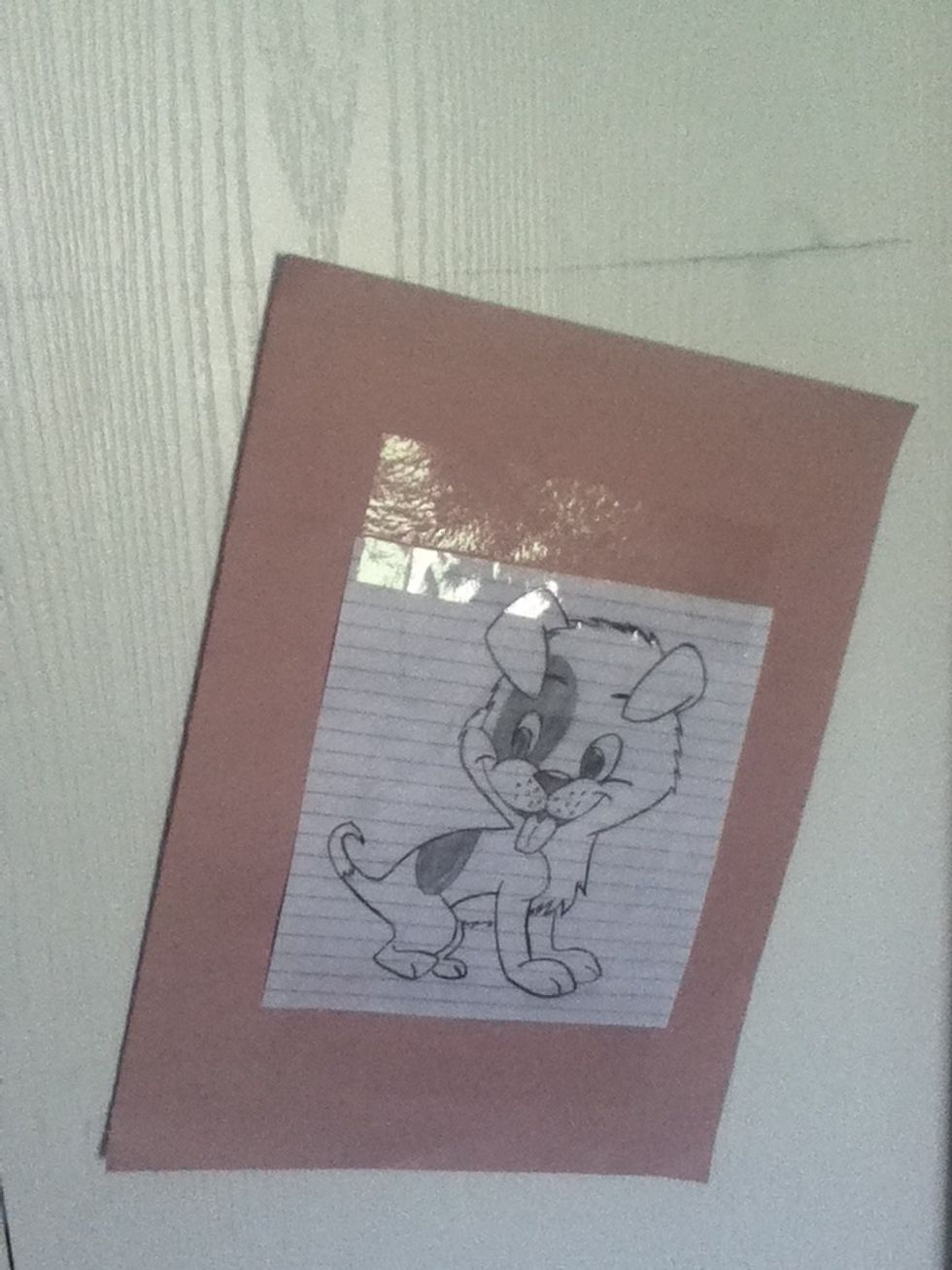 I put it a little bit above the line because I want to tilt them to give it personality.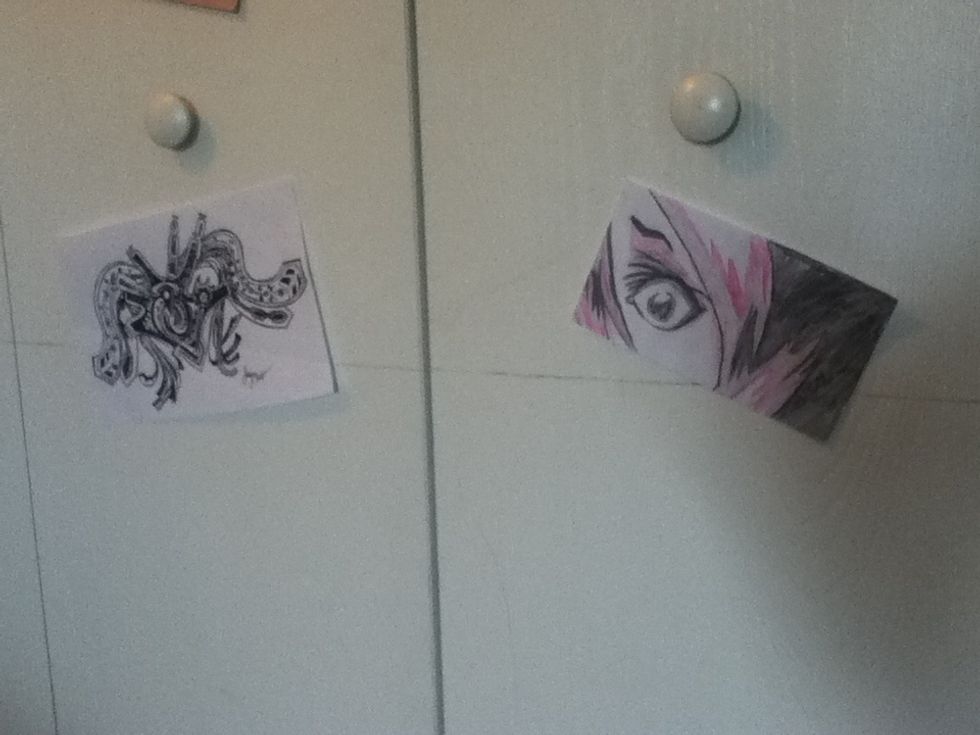 I put the smaller ones under my door knobs so they stay in the lines. You're going to want to put two drawings or paintings in each line.
This is what it should look like once it's almost complete. I'm just going to leave my doors like that for now because I'm still looking for my old drawings.
Nothing gets peeled off. Remember to keep clear of the folding part of the doors.
REMEMBER TO LIKE AND COMMENT!!! Hope this helps and send me pictures of your fabulous closet doors!! Instagram: Penguin_fluffer
Tape
Anything you want to hang
Pencil
Folding closet doors