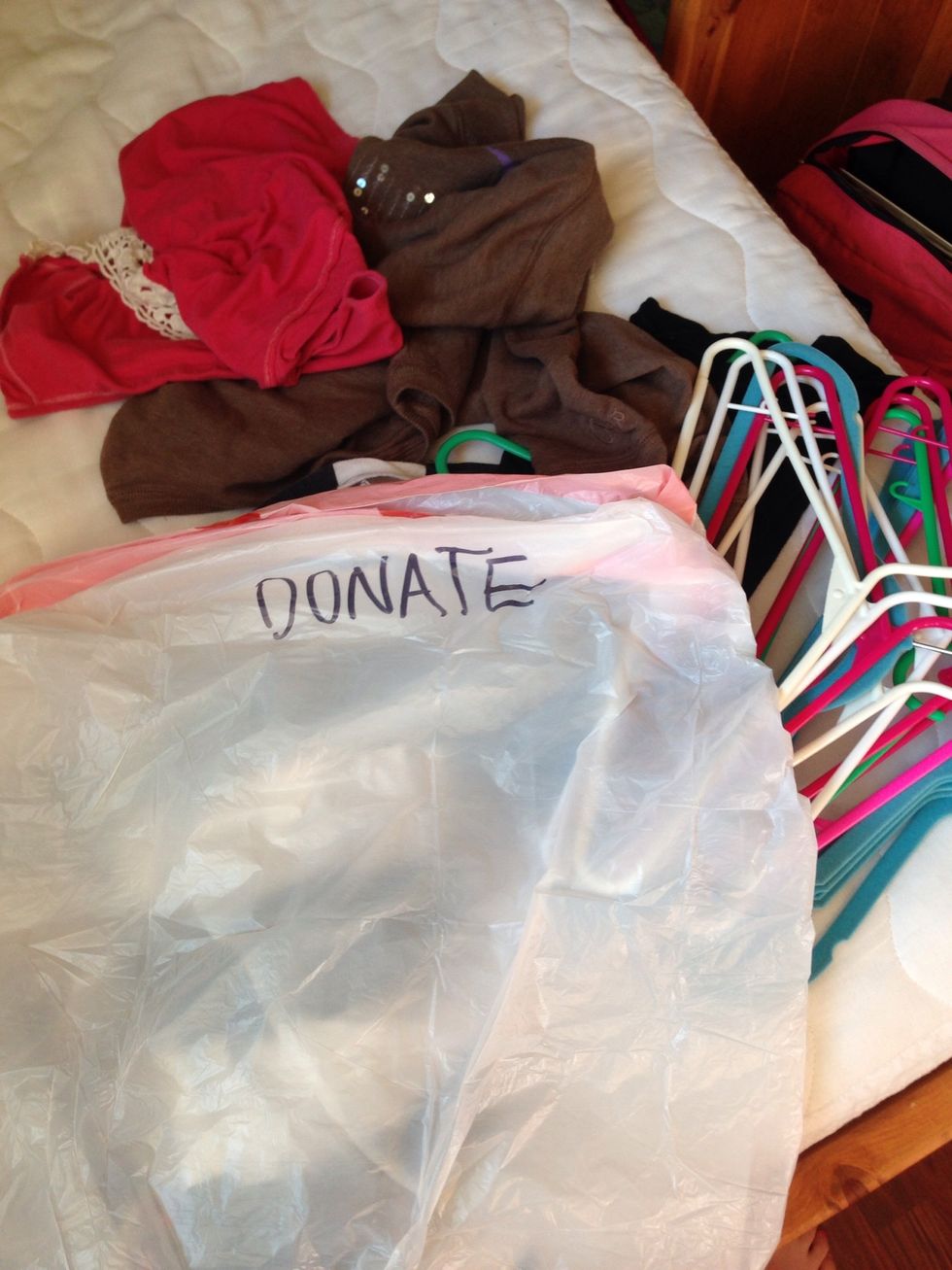 Quickly shuffle through your closet and put any clothes you don't wear or no longer like in a donation bag. If you're not sure, keep it.
Your hangers will be like this...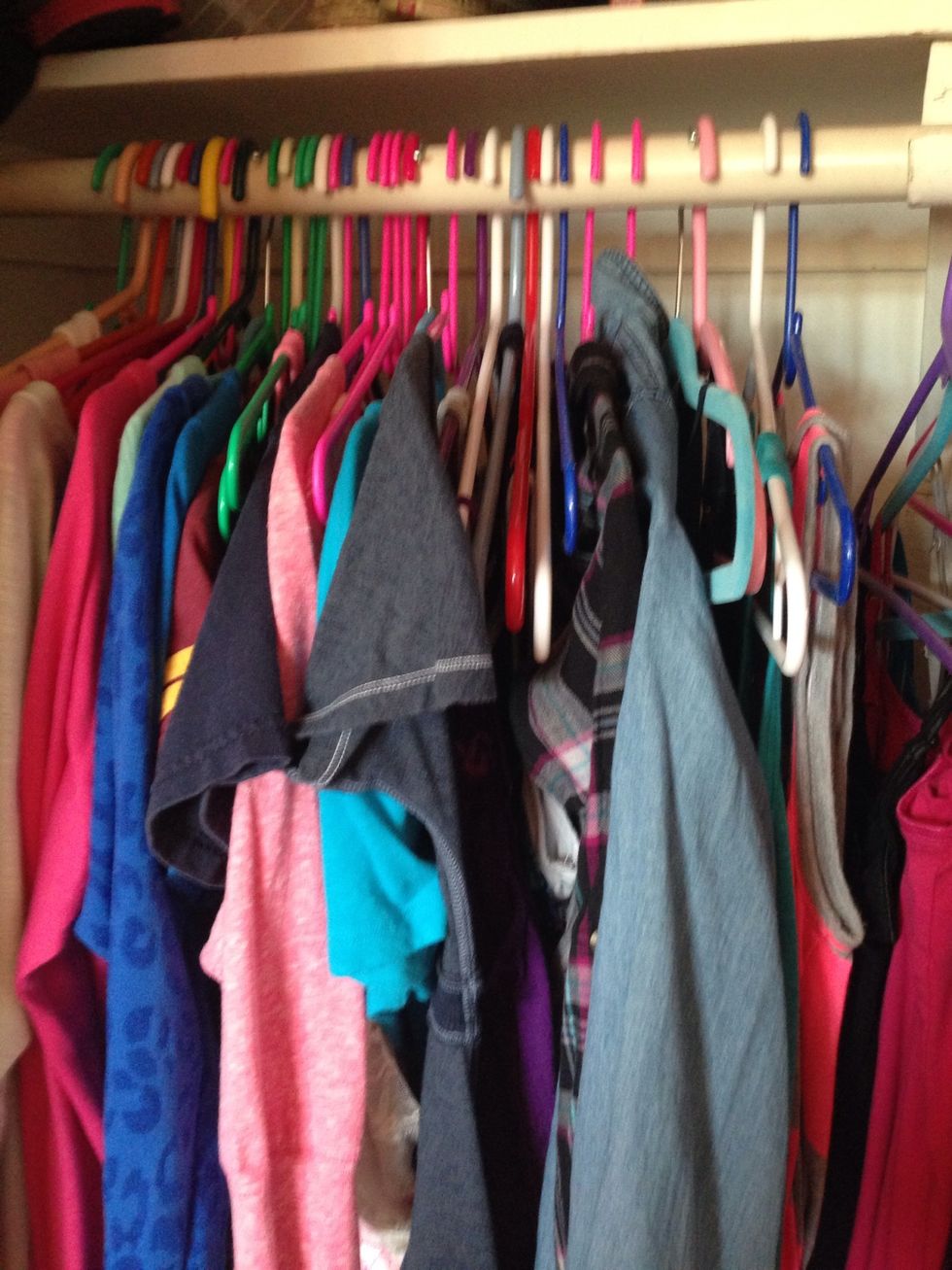 Turn them so they are all like this.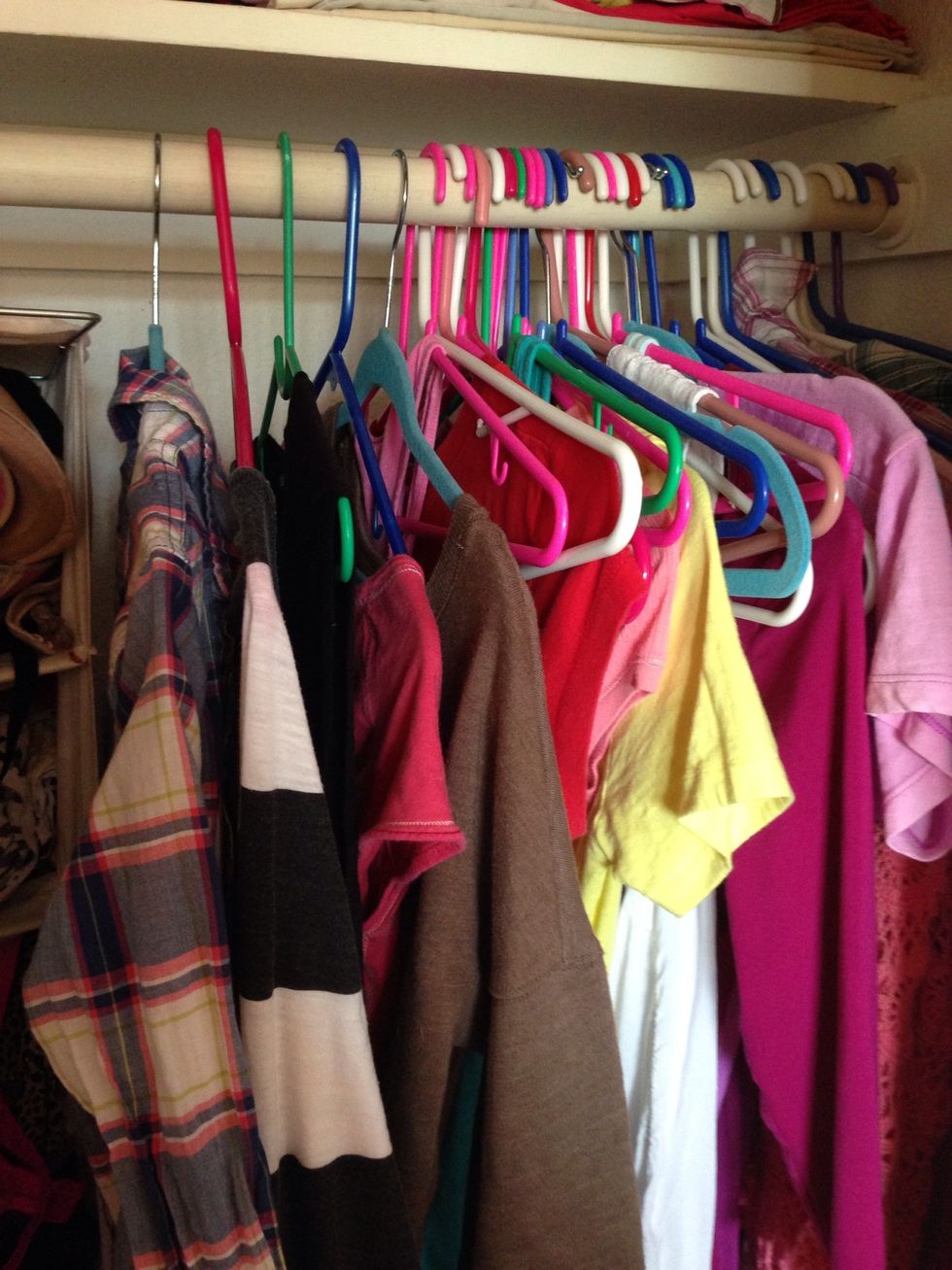 When you do laundry, hang up the clean shirts like the 5 on the end (the normal way). Since you already wore these, they are good to keep!
Determine an amount of time to run the session. Don't for get to account for seasonal clothes. So, in 3 months, I will donate any long sleeved shirts with a hanger that's not turned the right way.
I hope this helps you become organized! Thank you for reading!
The creator of this guide has not included tools