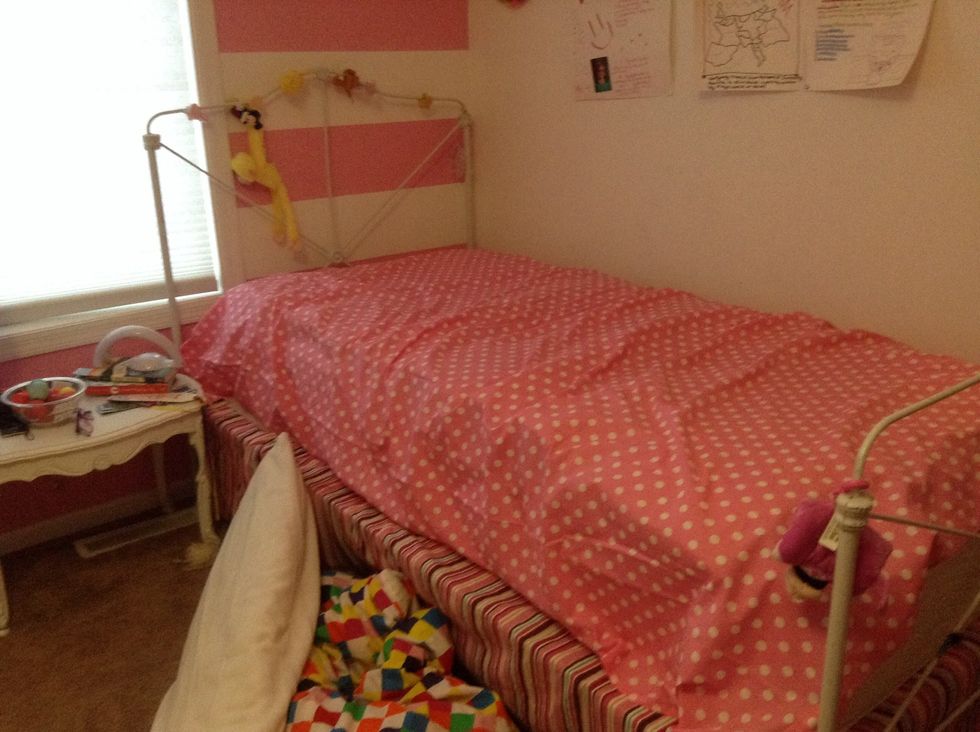 First take everything but your sheet off your bed.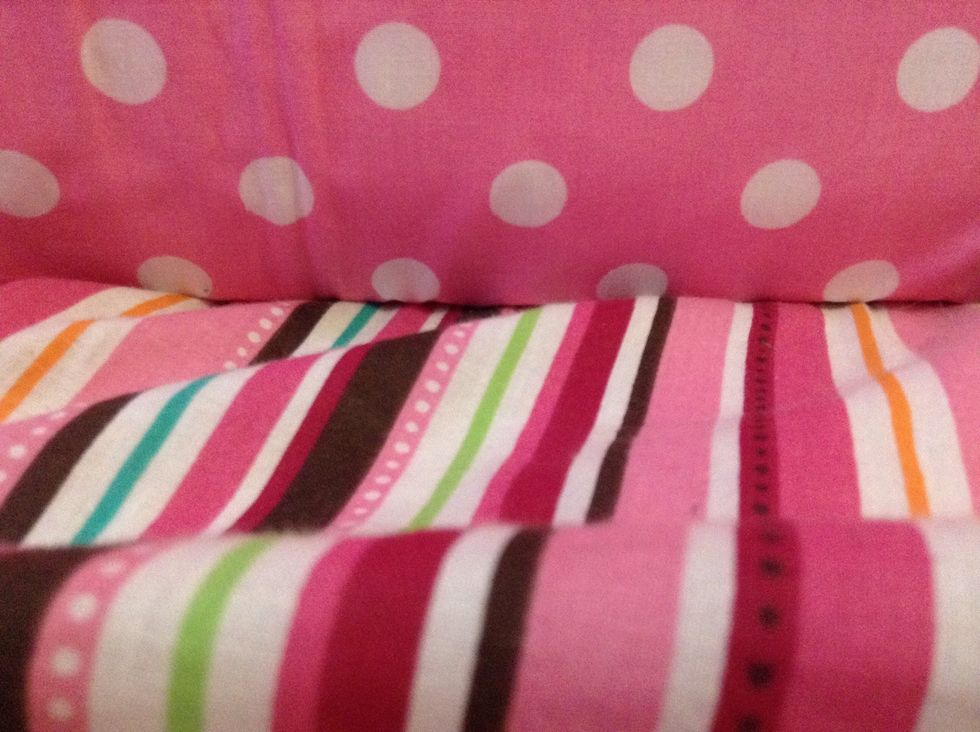 Next tuck your sheet in nicely unless you have a fitted sheet unlike me.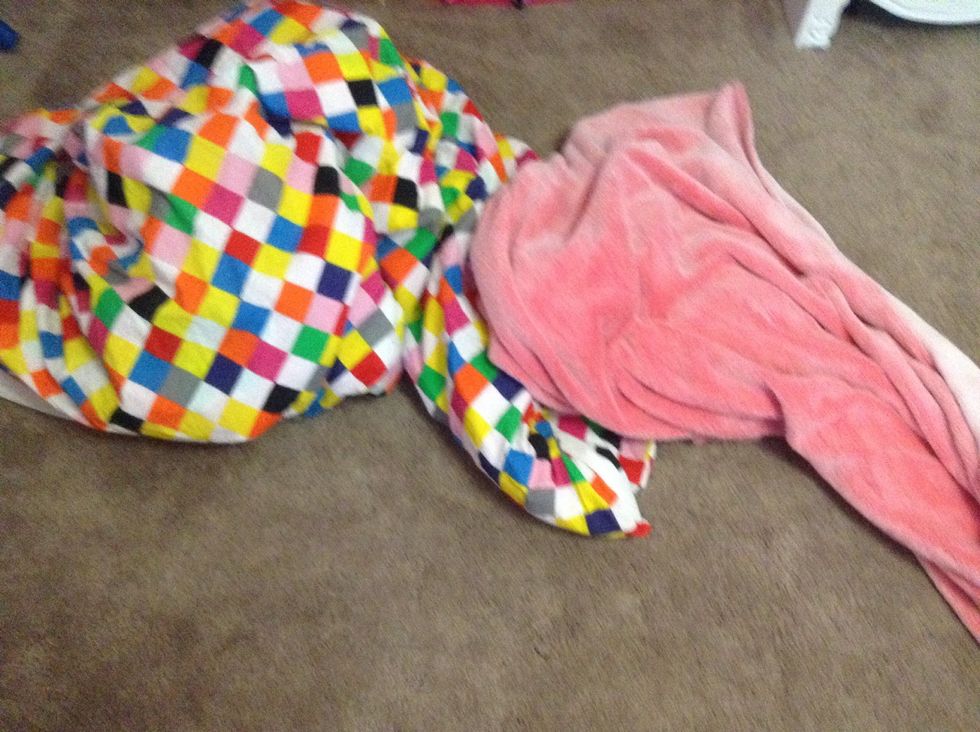 Now I have two blankets I use. This pixel one is my main blanket and my pink one is SUPER soft so I use both when I sleep.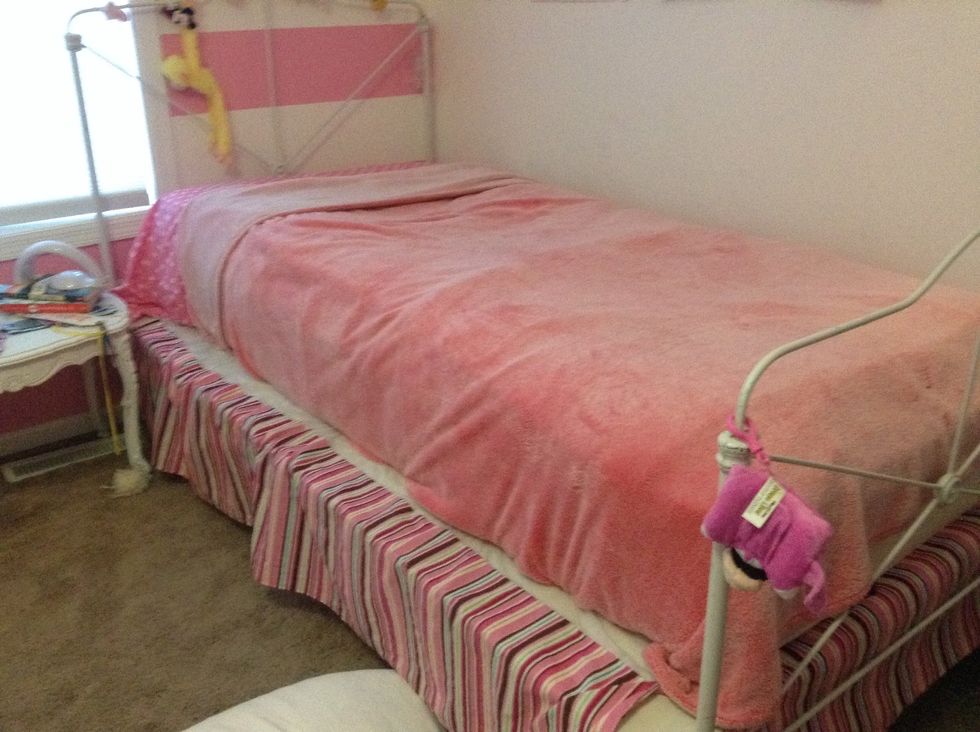 First I take my pink one and tuck it in nicely and I like folding over the top but you don't have to.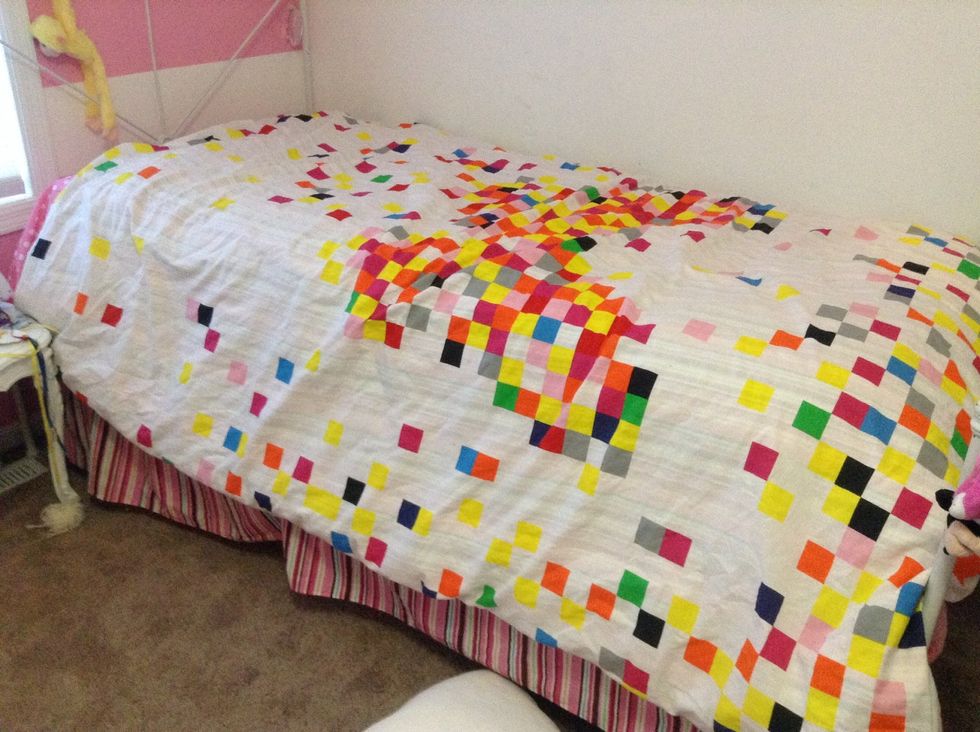 Next I take my pixel blanket and lay it over.
Then I fold it over the top showing some pink, how I like it.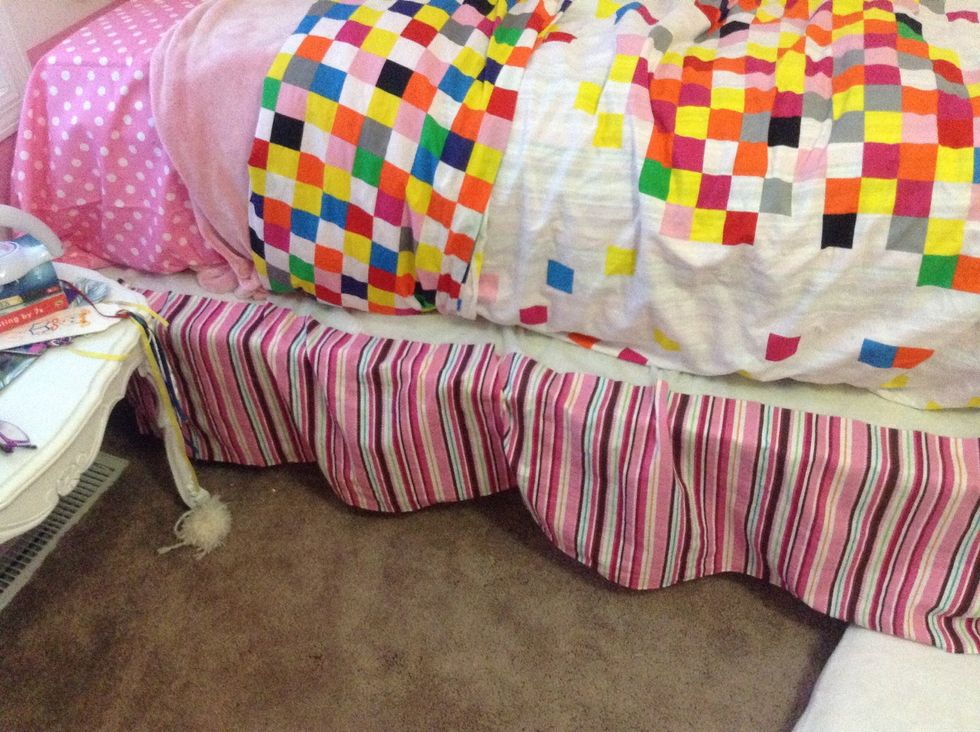 Then I like to tuck it in too but you don't have to.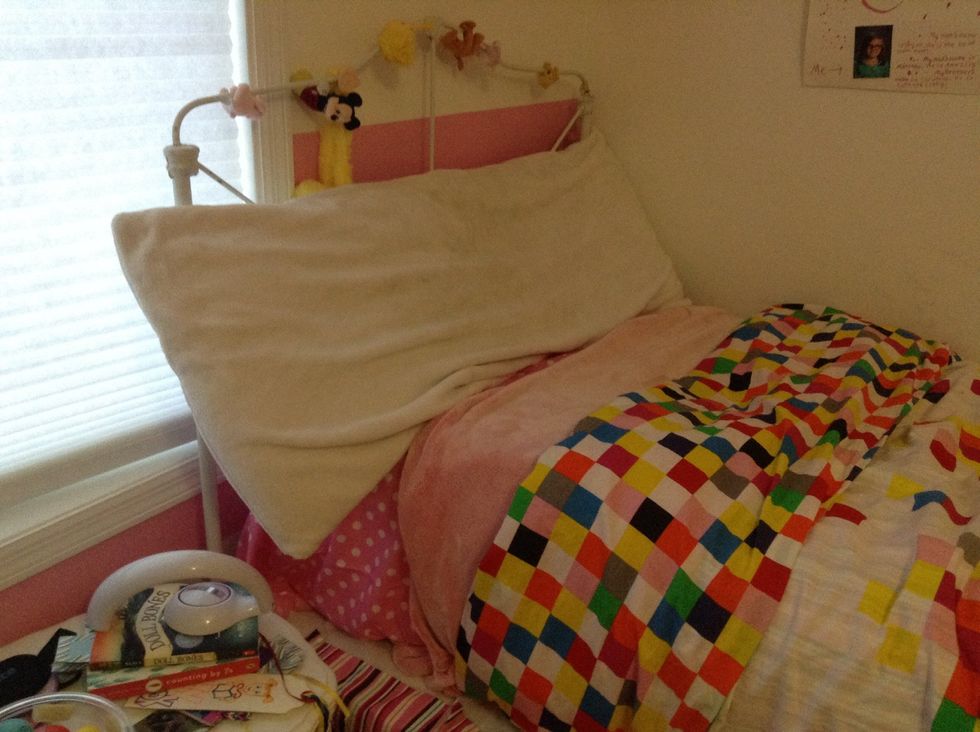 Then I have this white body pillow I use but if you don't have one that's ok.
And now I lay down my main pillows.
And I add some cute stuff to make it even better looking but it's fine plain..😅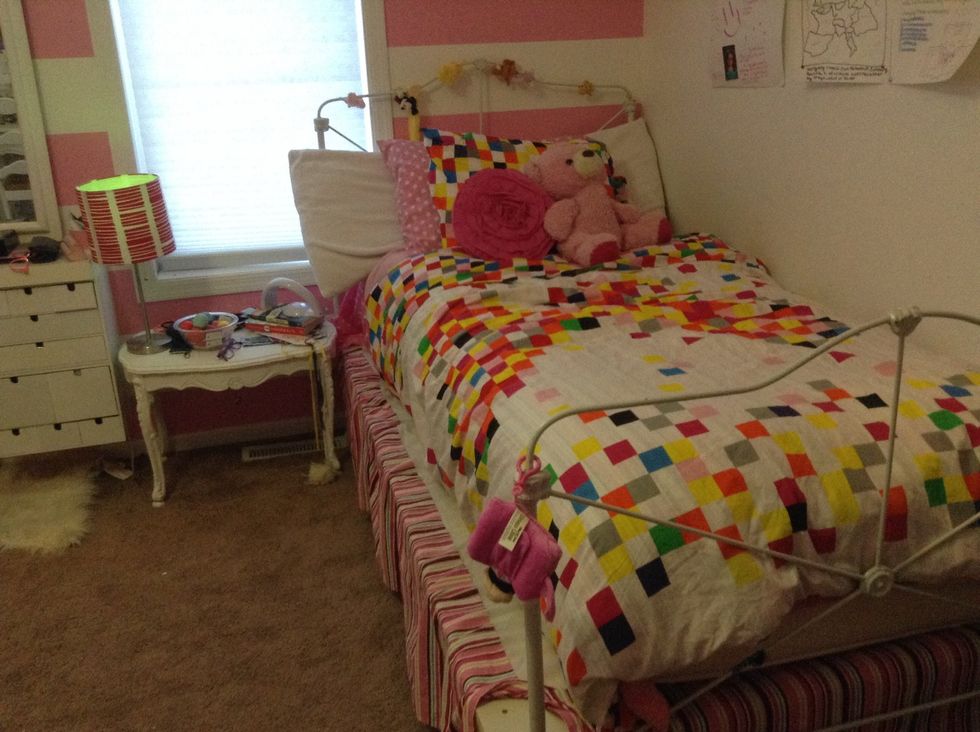 And now ur done! Thanks for watching, or.. Looking I guess!😝 plz comment some ideas for my next guide cuz I'm looking for new things I mean really! I made a guide about making my bed 😝! Lol!