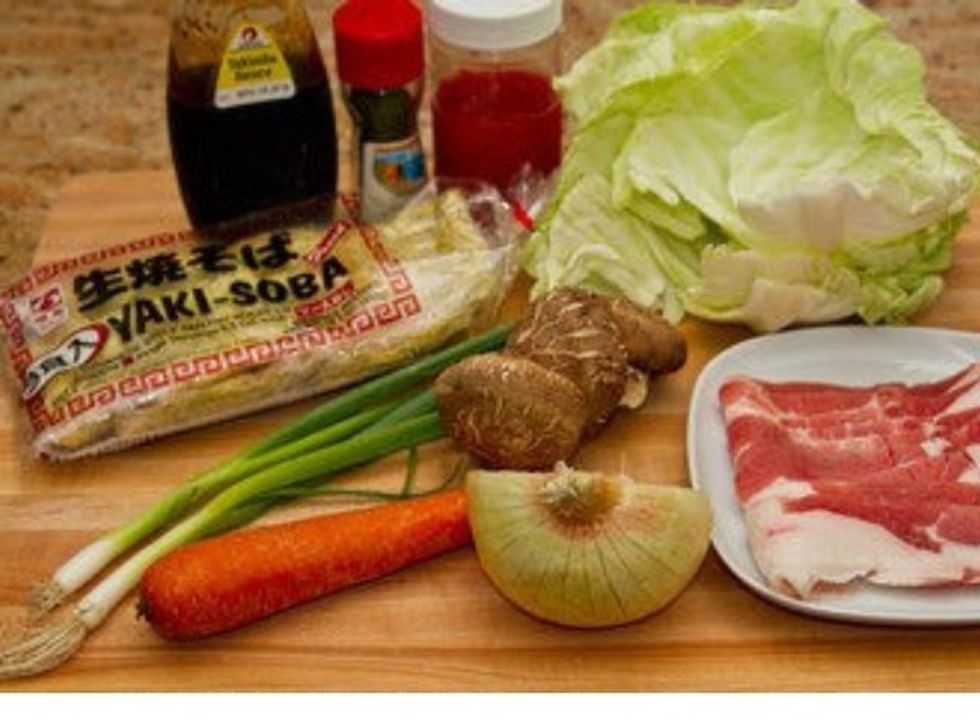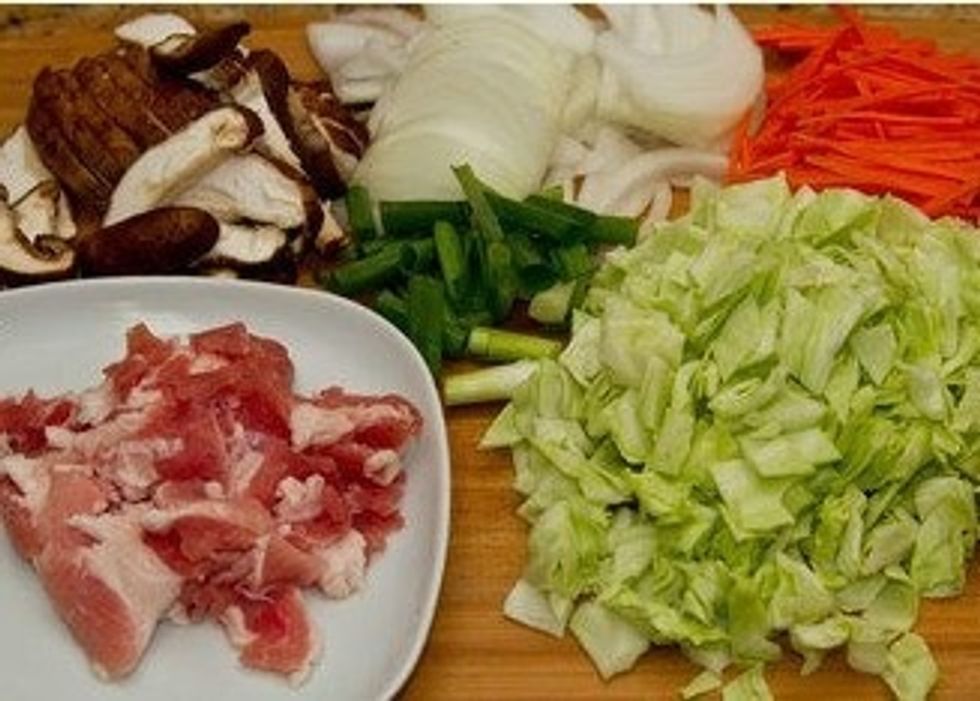 Cut vegetables and meat. Slice the shiitake mushrooms and the onion. Cut the carrot into julienned strips. Chop the green onion and the cabbage into smaller pieces. Cut the meat into 1 inch pieces.

In a wok, heat oil on medium high heat. Cook the meat until there is no pink visible.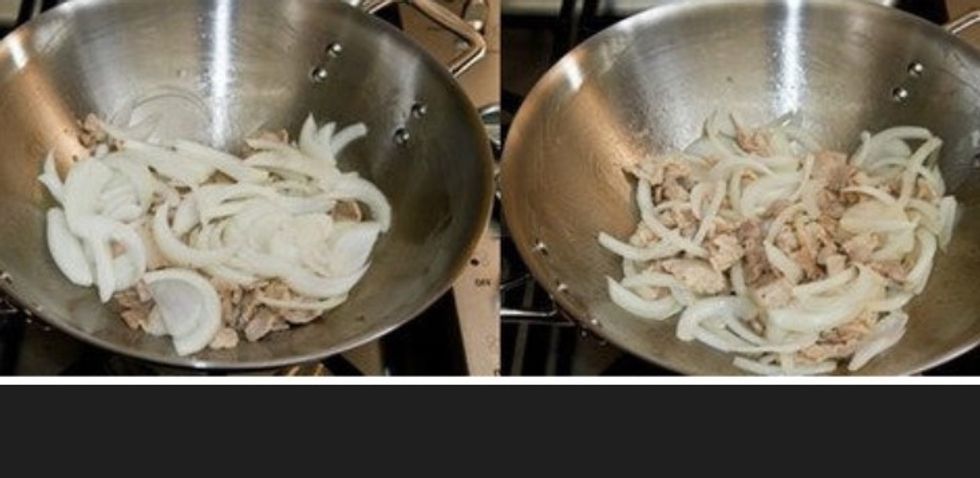 Add the onion (and other hard vegetable) and cook until wilted.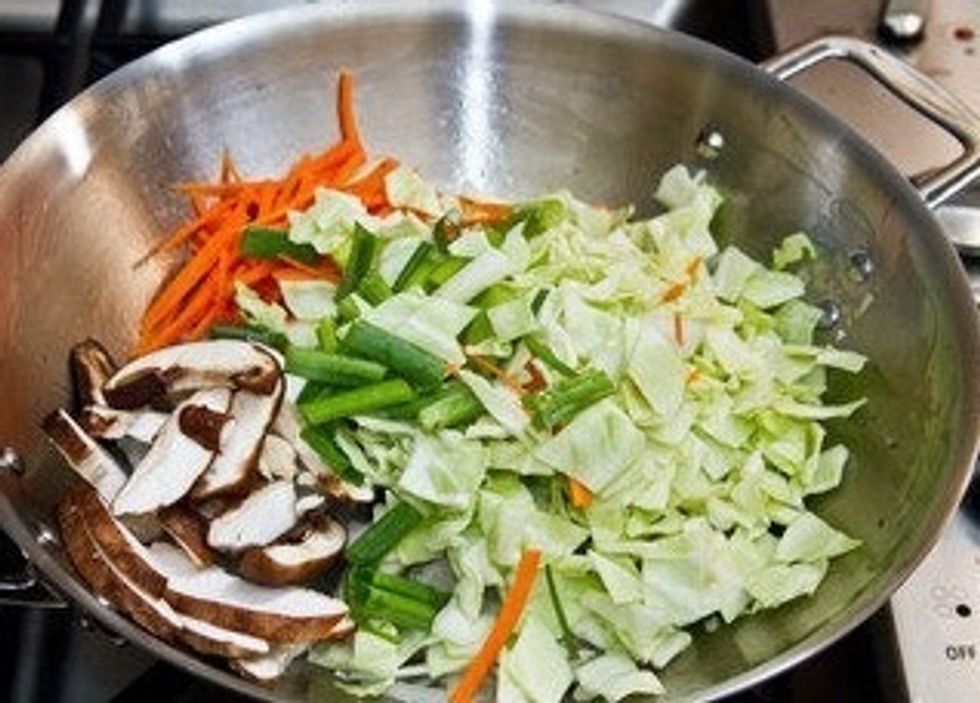 Add the rest of (soft) vegetables and stir fry until they are soft.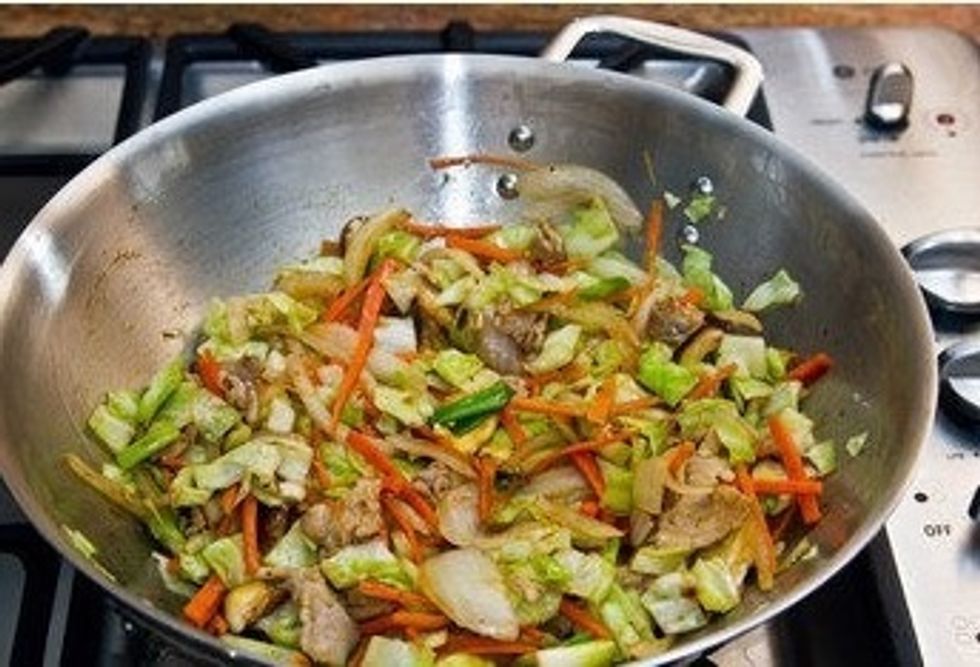 Add black pepper and 3 tbsp. of Yoki Soba sauce or the package from Yoki Soba nuddles.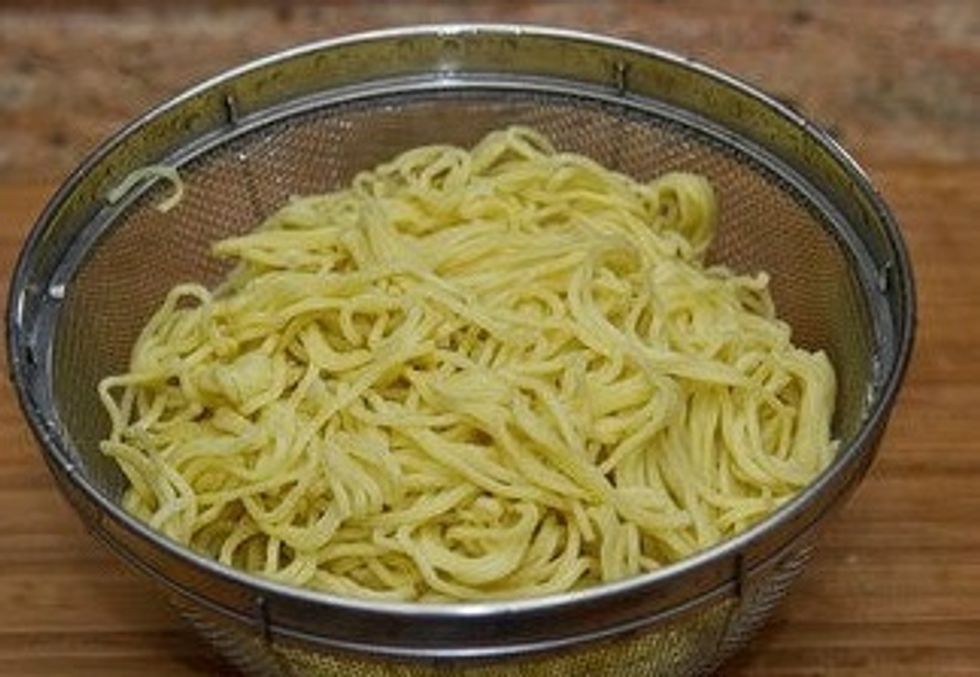 Quickly run hot water over yakisoba noodle to separate the noodle if they are stuck together from the package.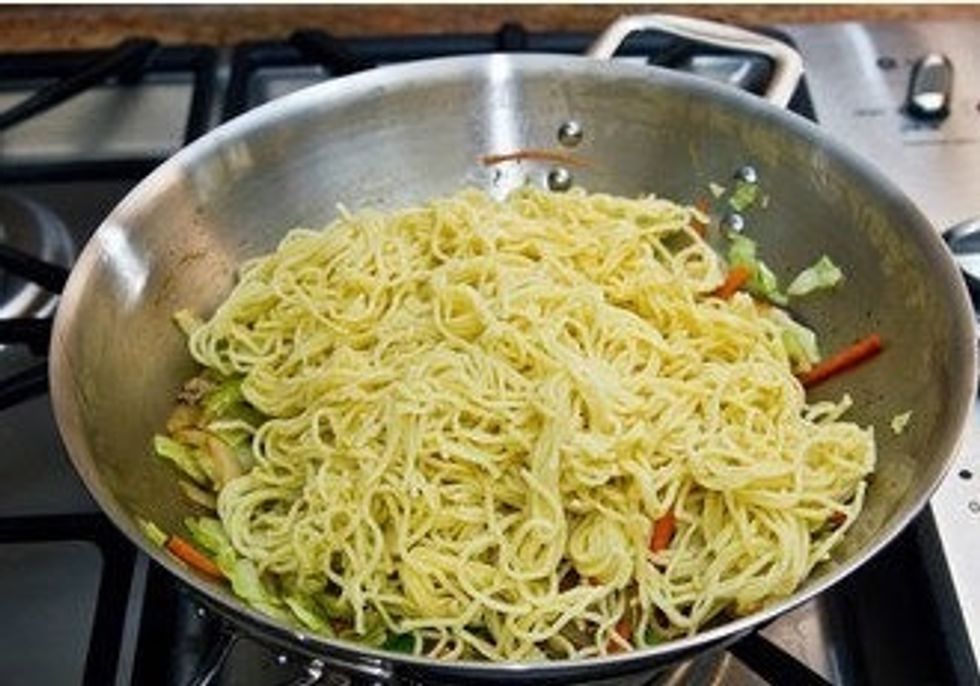 Lower the heat to medium. Add noodles, separating each other with hands. Keep stirring and make sure not to burn the bottom of the wok.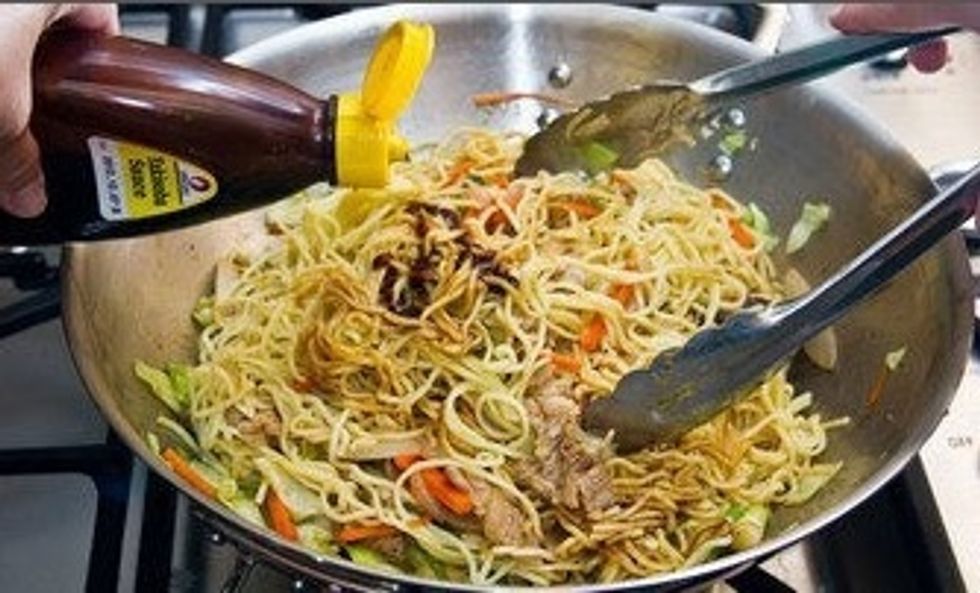 Add Yakisoba Sauce. Depending on the amount of ingredients, adjust the amount of sauce. Mix all together using a tong. Serve it immediately flyer you done cooking.
1 package of yoki soba noodles
1 spice packet from yoki soba
1/4 lb of pork that is thin sliced
1 cup of cabbage
3/4 tablespoon of oil
1/4 of water