This recipe is from Olive Trees and Honey by Gil Marks. It is a nice, crisp salad that works alongside various types of main dishes.
101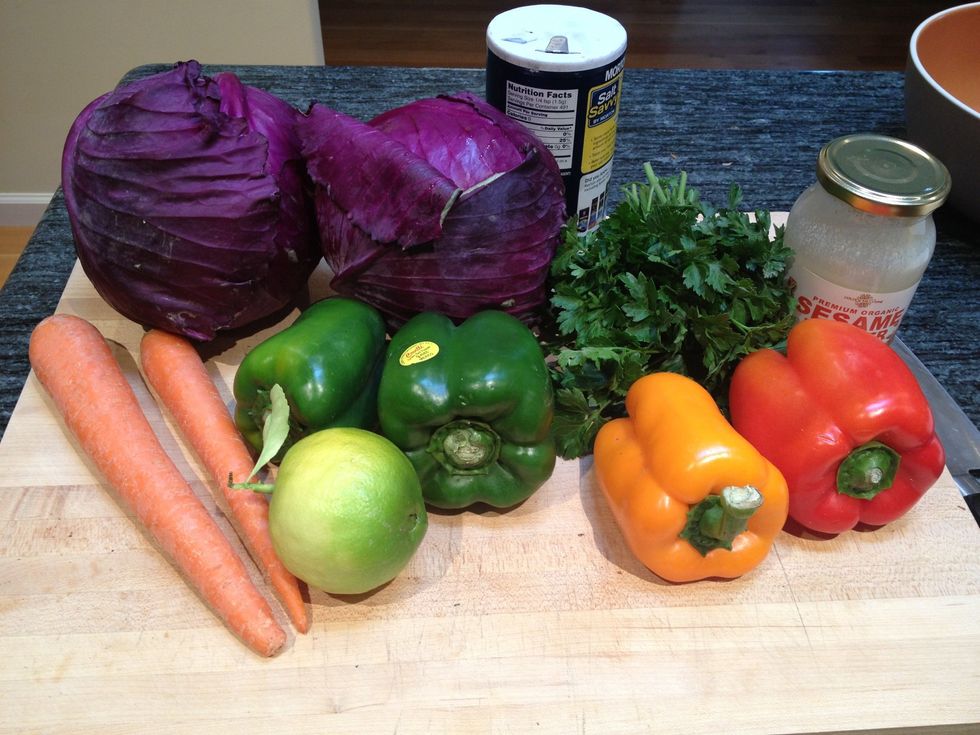 Gather your ingredients. I have doubled the recipe, as I made it for a large group.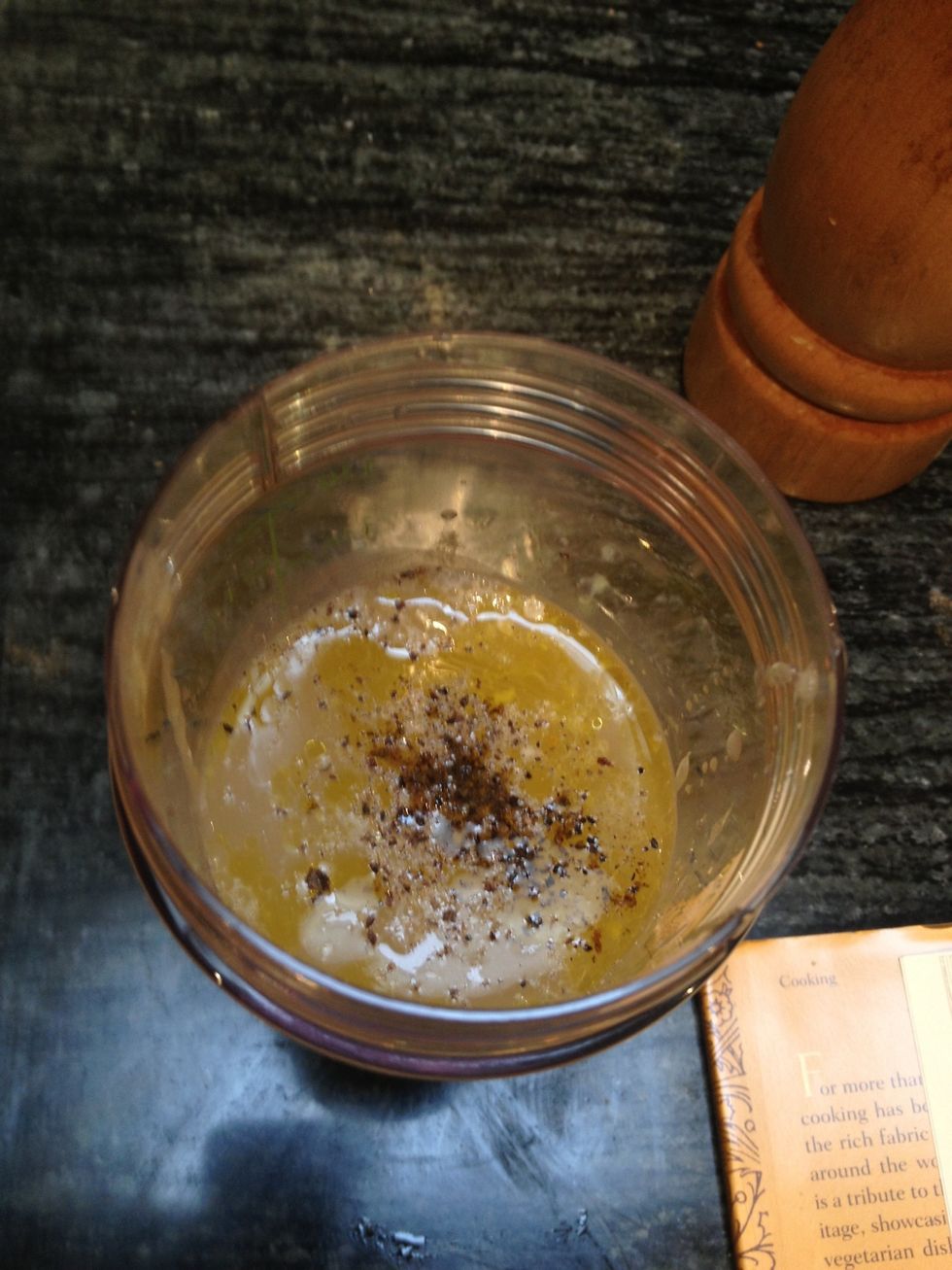 In a salad dressing shaker, or small bowl, combine the tahini, water, fresh parsley, fresh lemon juice, salt and pepper.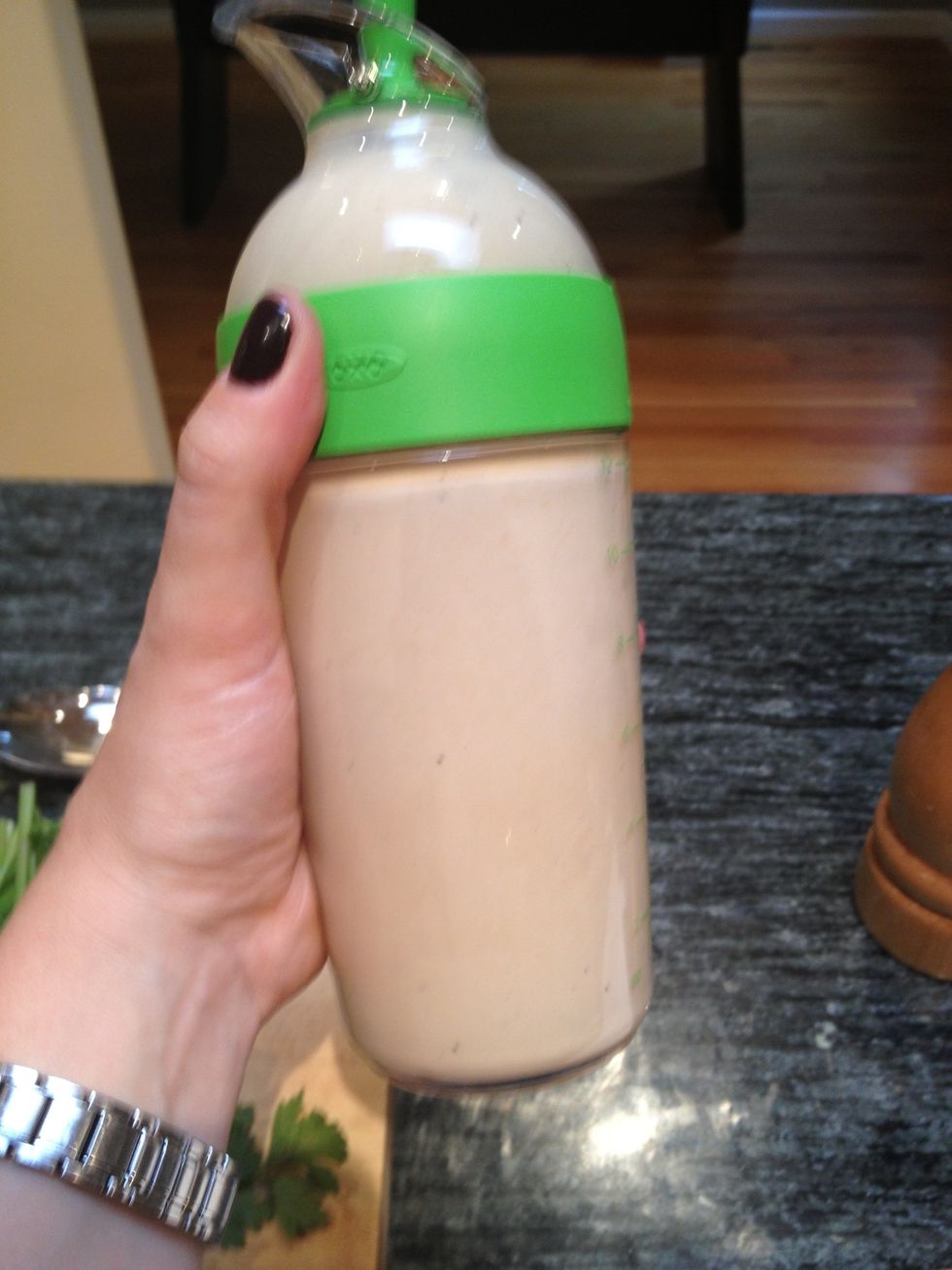 Shake or stir well to combine. Add more water of it needs to be thinned out a bit.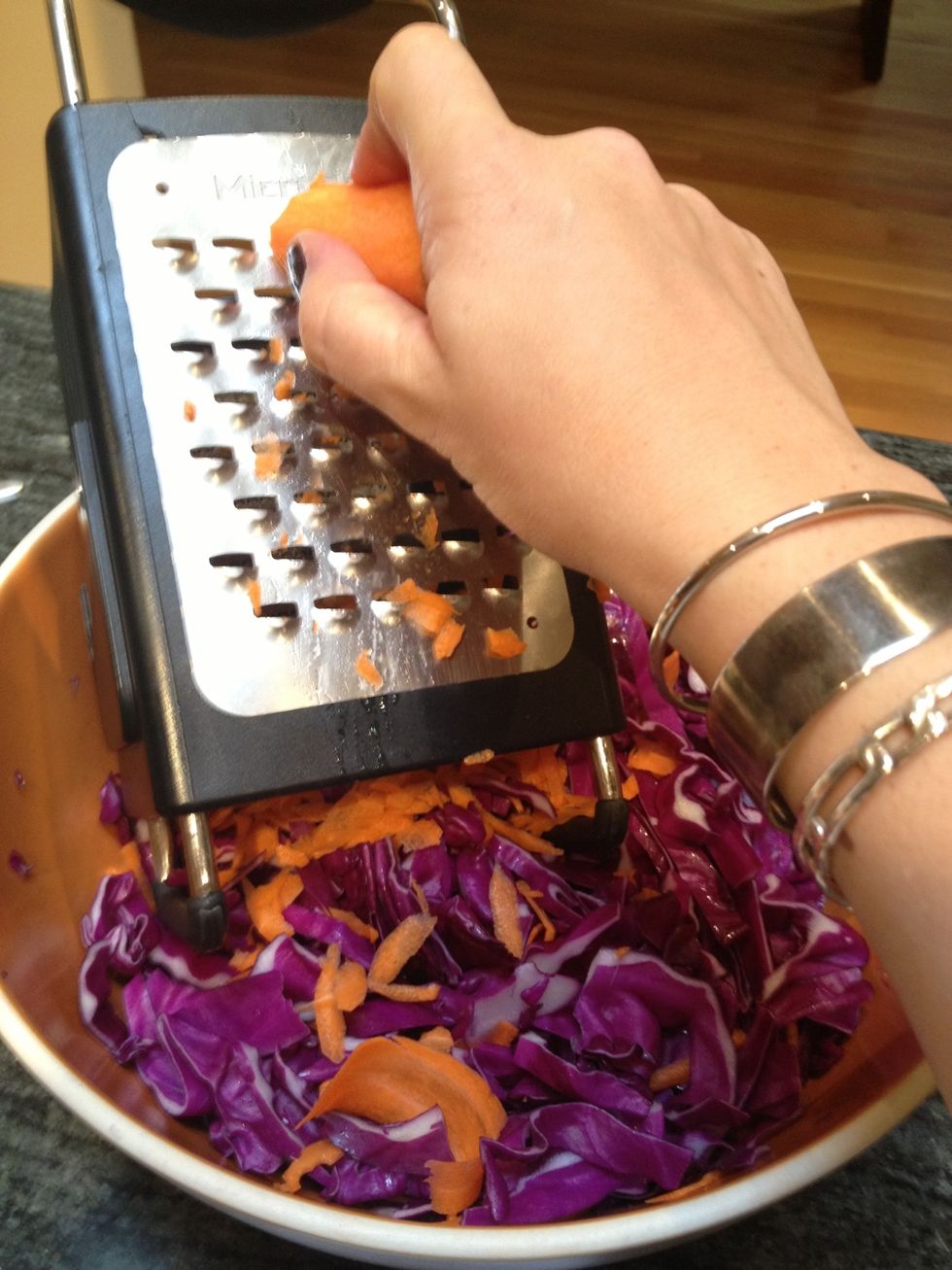 Core and shred the cabbage. Then grate the carrot and the peppers.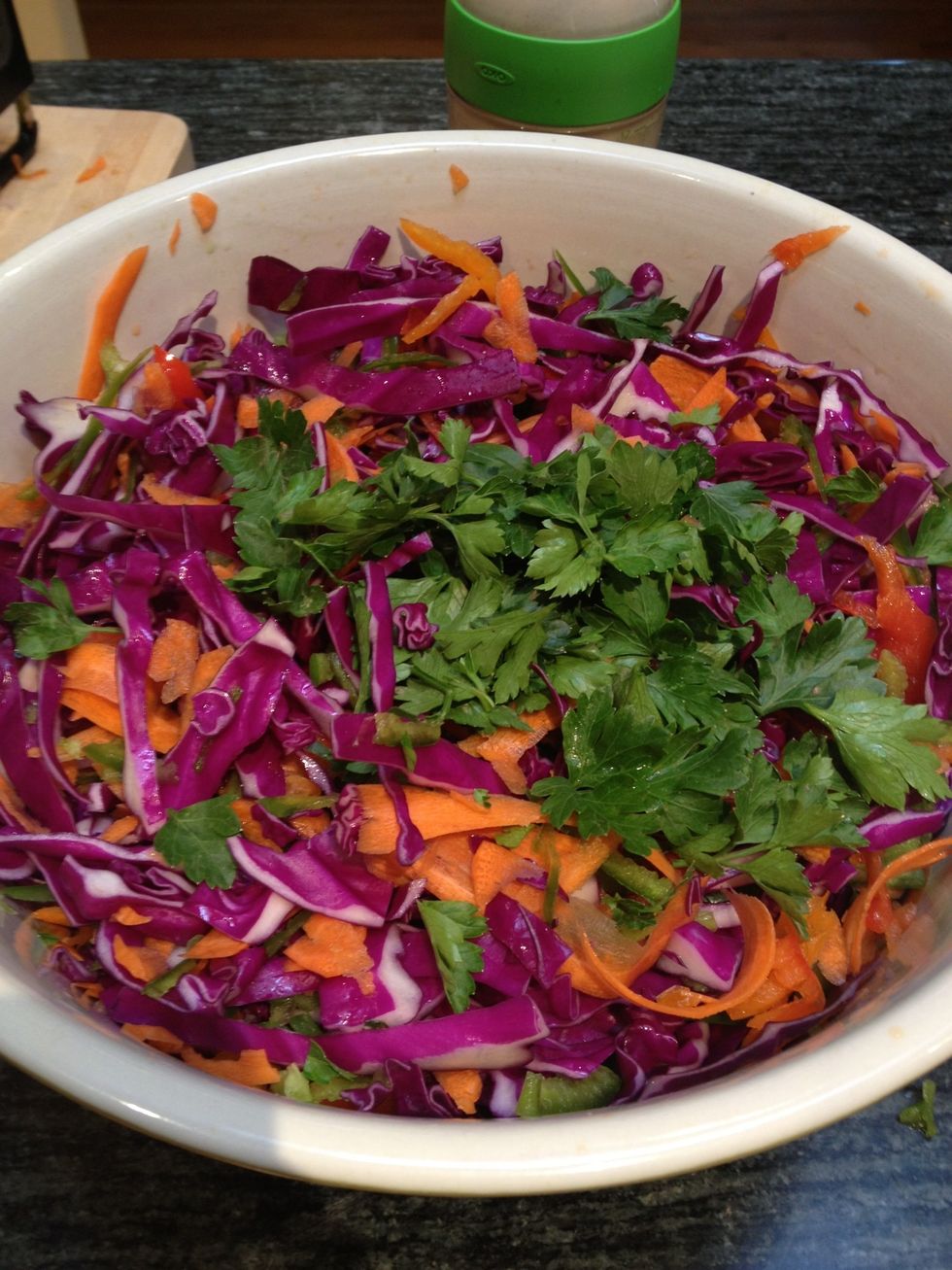 Combine in a large bowl with some parsley.
Add the dressing.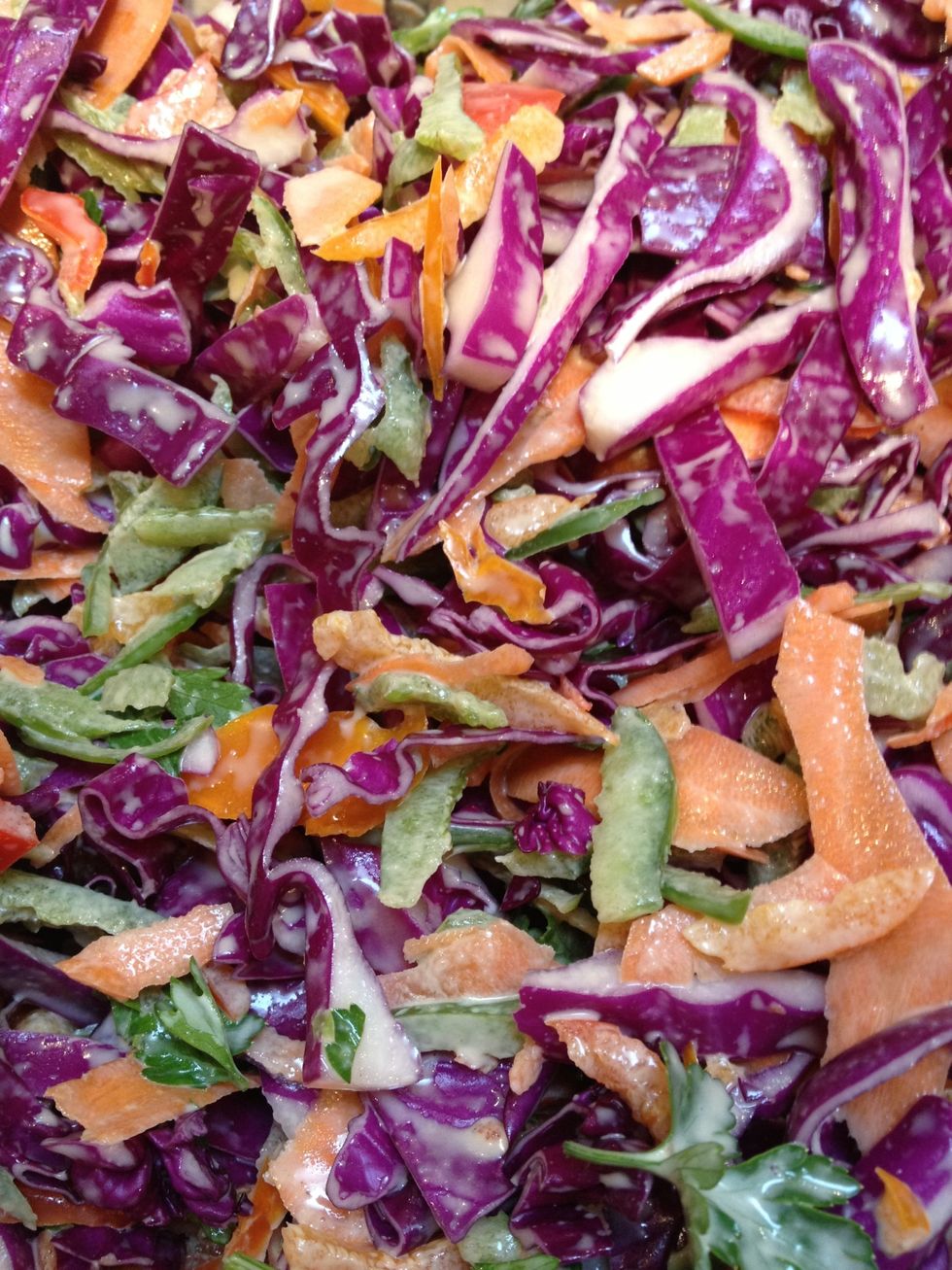 Stir well, so that all the cabbage, carrots and peppers are evenly coated in dressing.
Let stand a bit, about 15 minutes, before serving. Don't let stand for more then a day, or the vibrant purple of the cabbage will bleed out.
1.0 Red cabbage, small
2.0 Carrots, large
1.0 Green bell pepper
1.0 Red bell pepper
0.0c Tahini
0.0c Water
0.0c Fresh parsley, chopped (for dressing)
3.0Tbsp Fresh lemon juice
Salt
Black pepper
Handful of fresh parsley (to throw in salad)
San Francisco, California