How to make yellow cupcakes with a buttercream frosting!!
Make Yellow Cupcakes With a Buttercream Frosting!!
3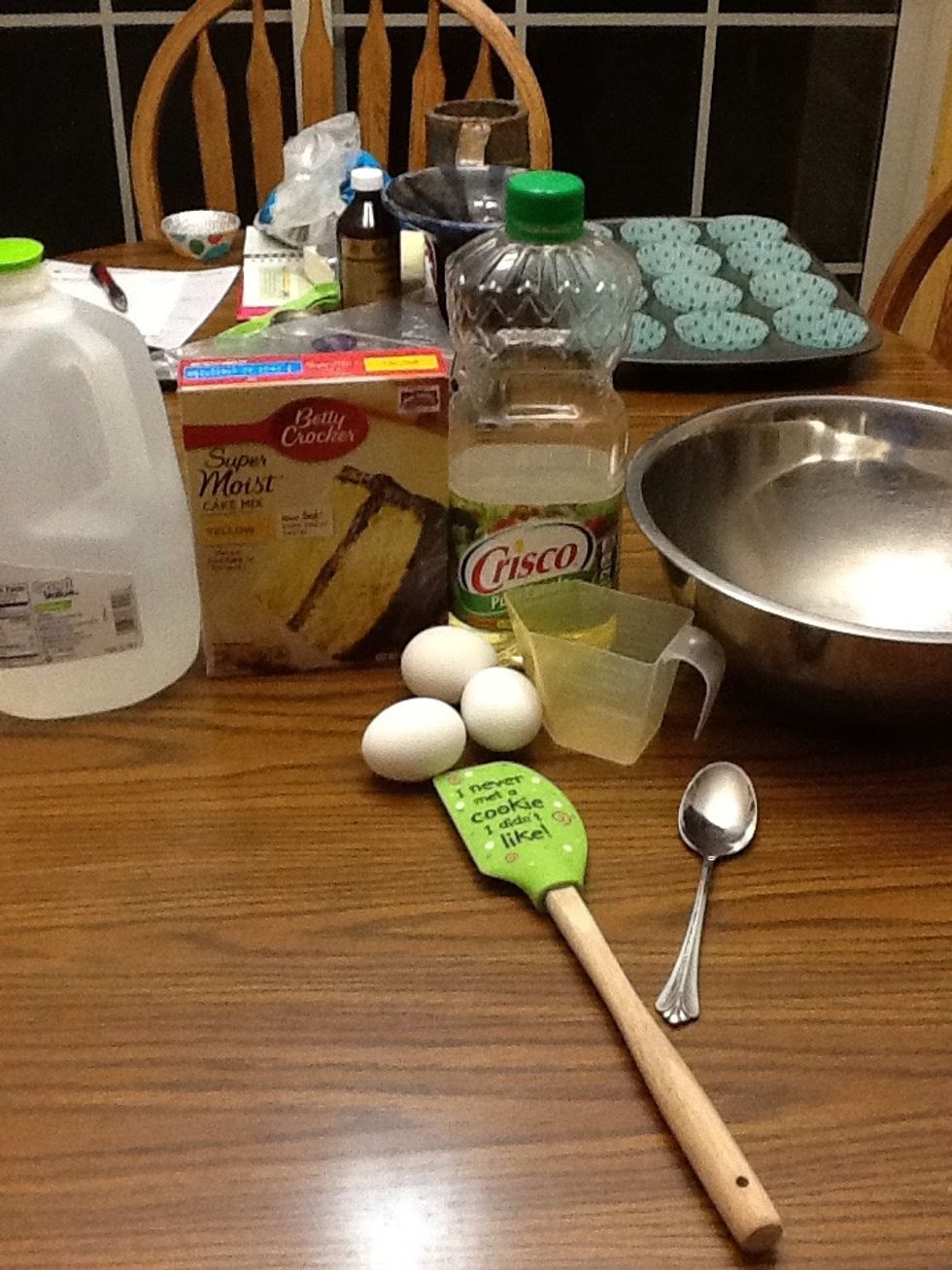 I am using a box cake mix. So I gathered all the ingredients ( they say them on the back of the box too ) and prepare as it say on the box!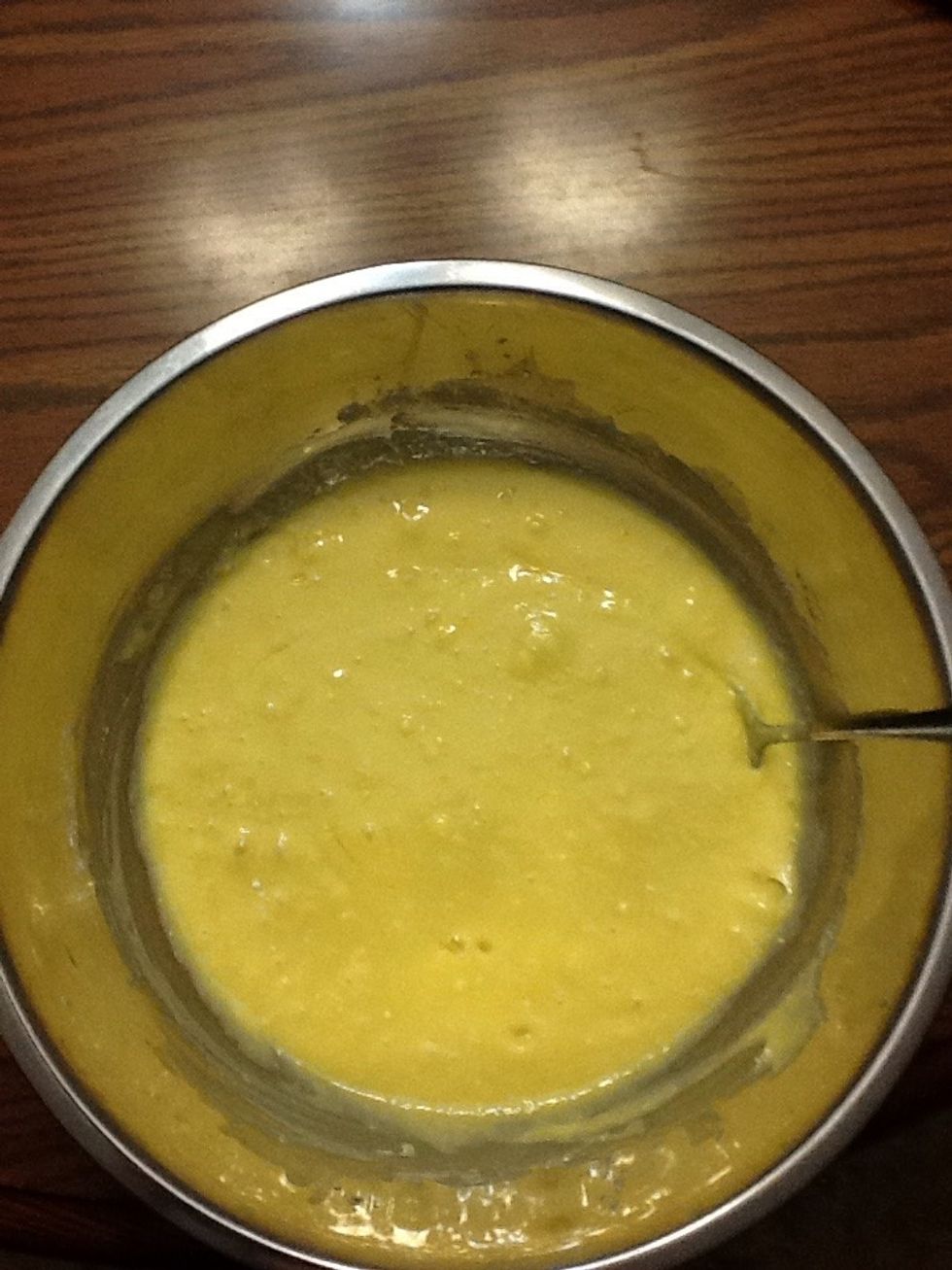 This is what the batter should look like.
Preheat your oven to 350F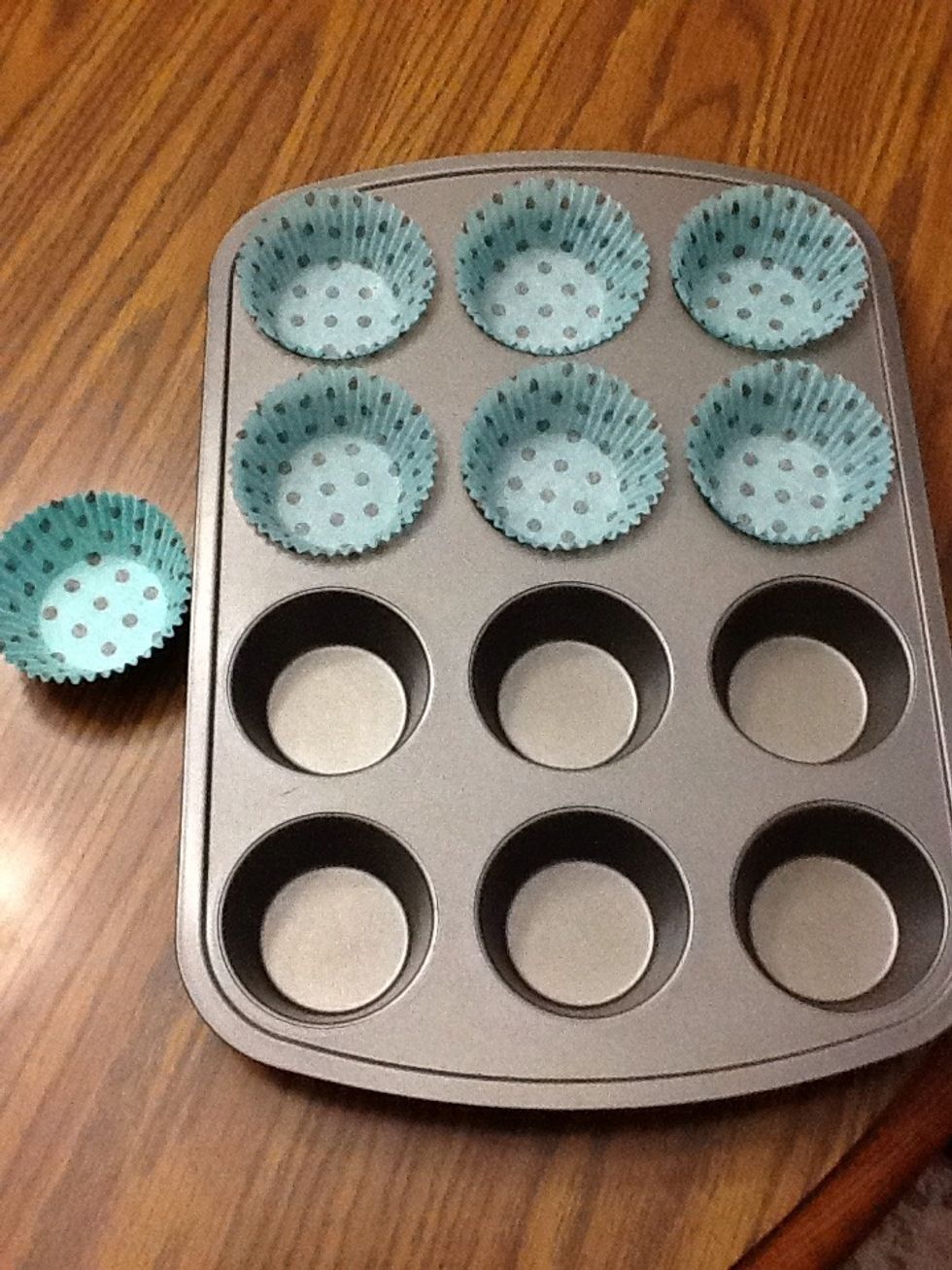 Start to fill you cupcake tin with cupcake liners.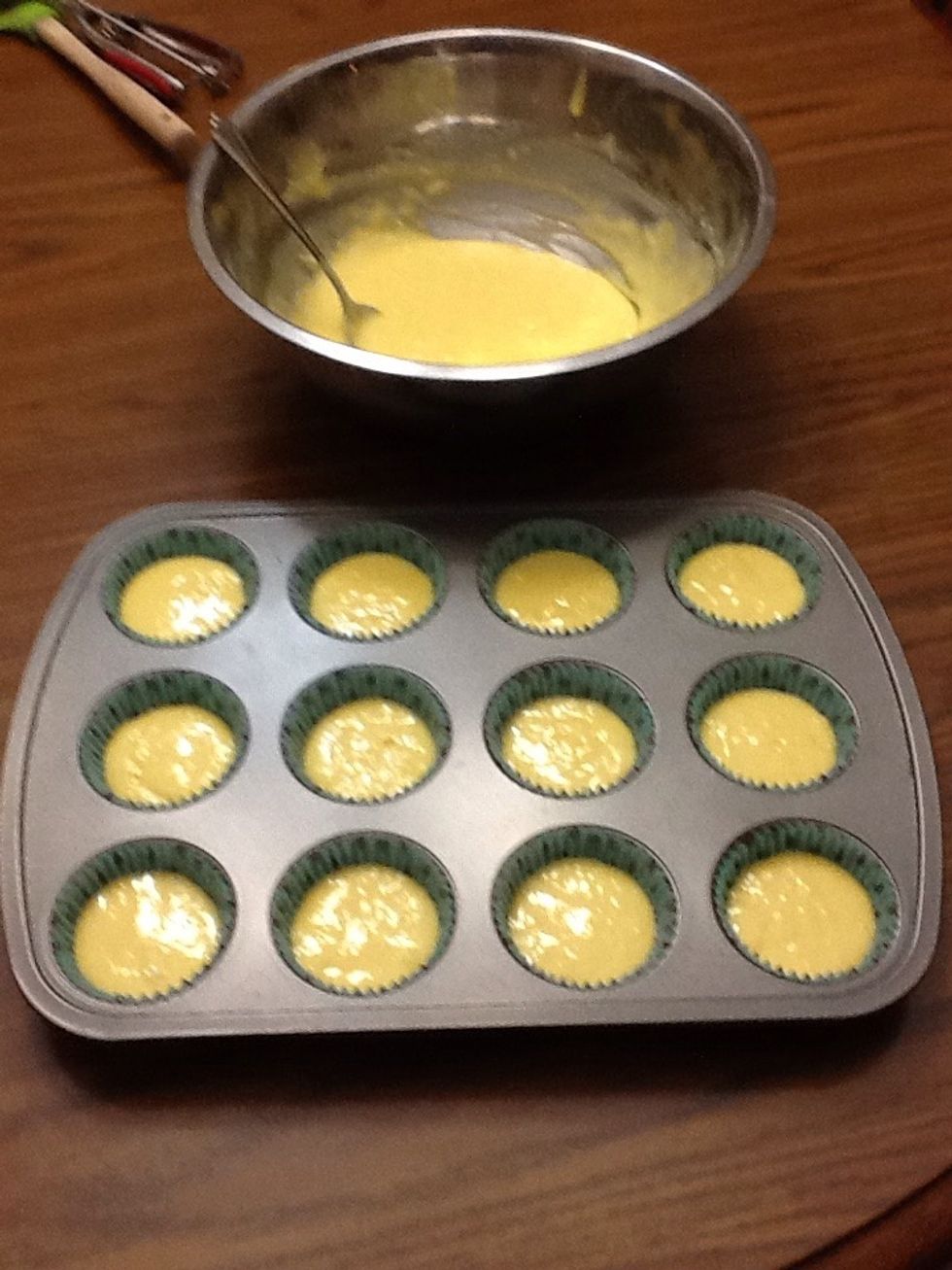 Filled the cupcake tray and after they are baked I will have to bake more because I have extra batter to make even more cupcakes!!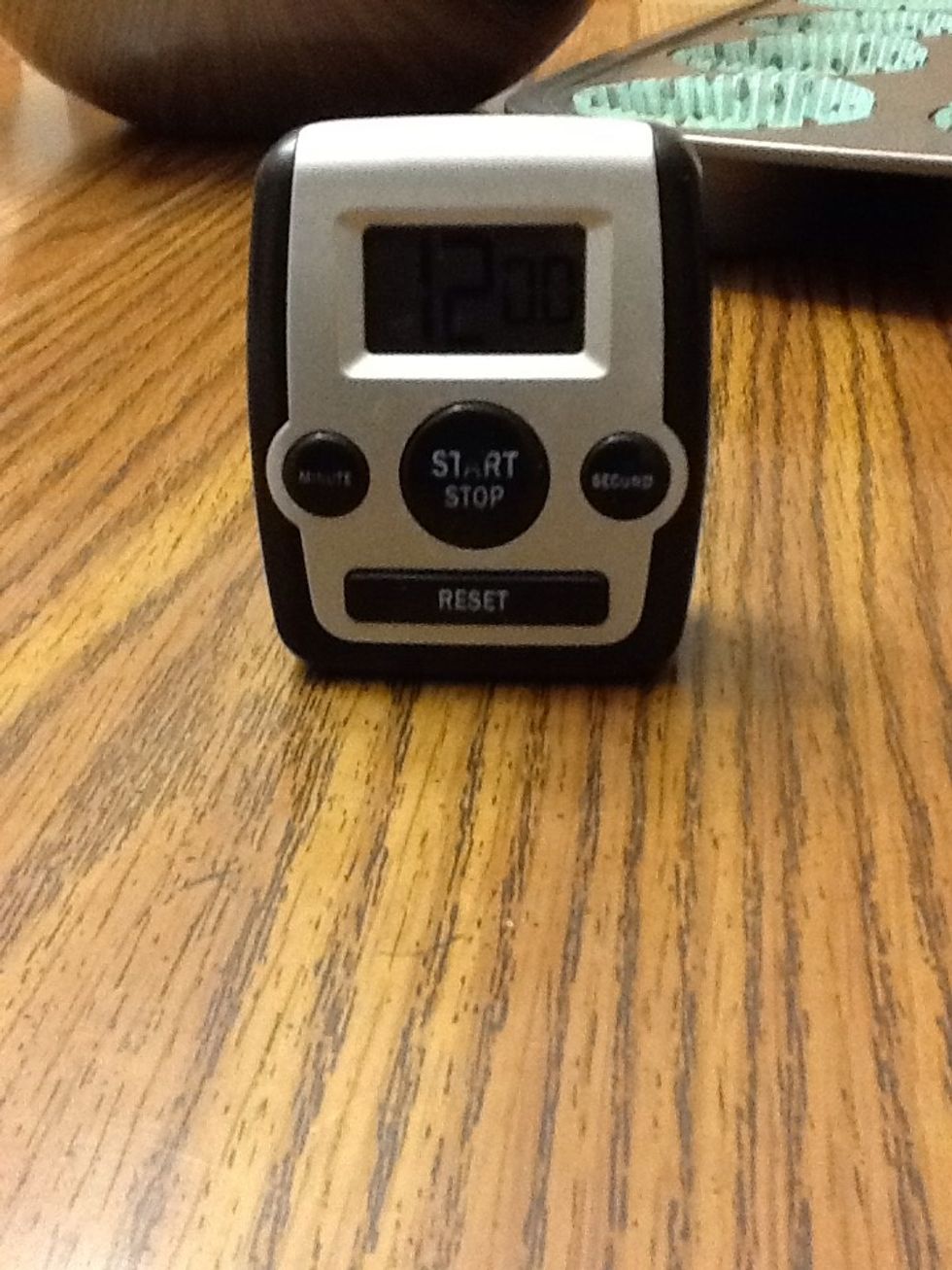 Set your time. I set mine to 12 minutes.
Put cupcakes in oven when it is ready and start your timer.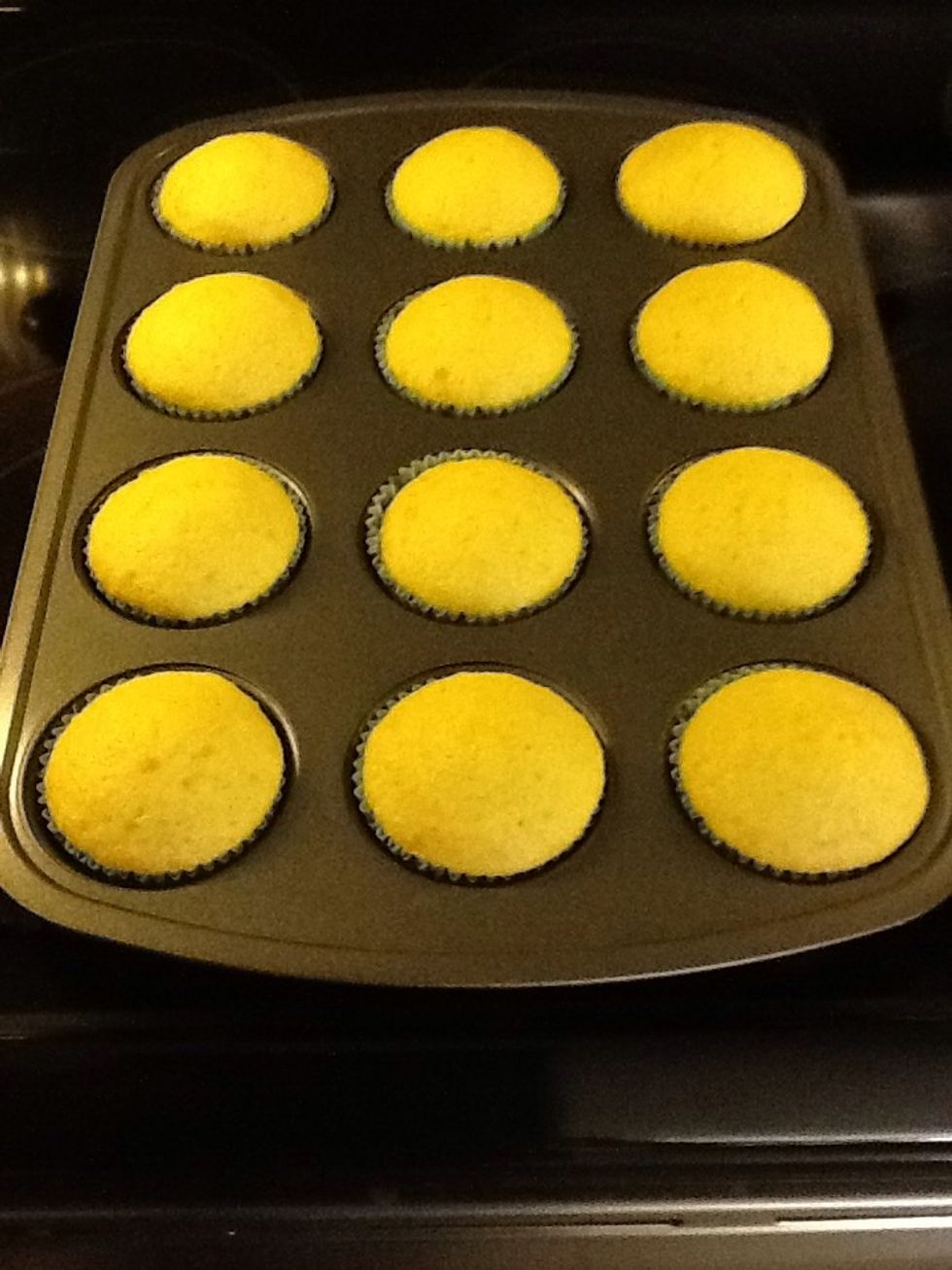 Take them out when the timer is done. Then take the cupcakes out of the tray and set them aside somewhere.
Refilled the cupcake liners and put the rest of my batter in.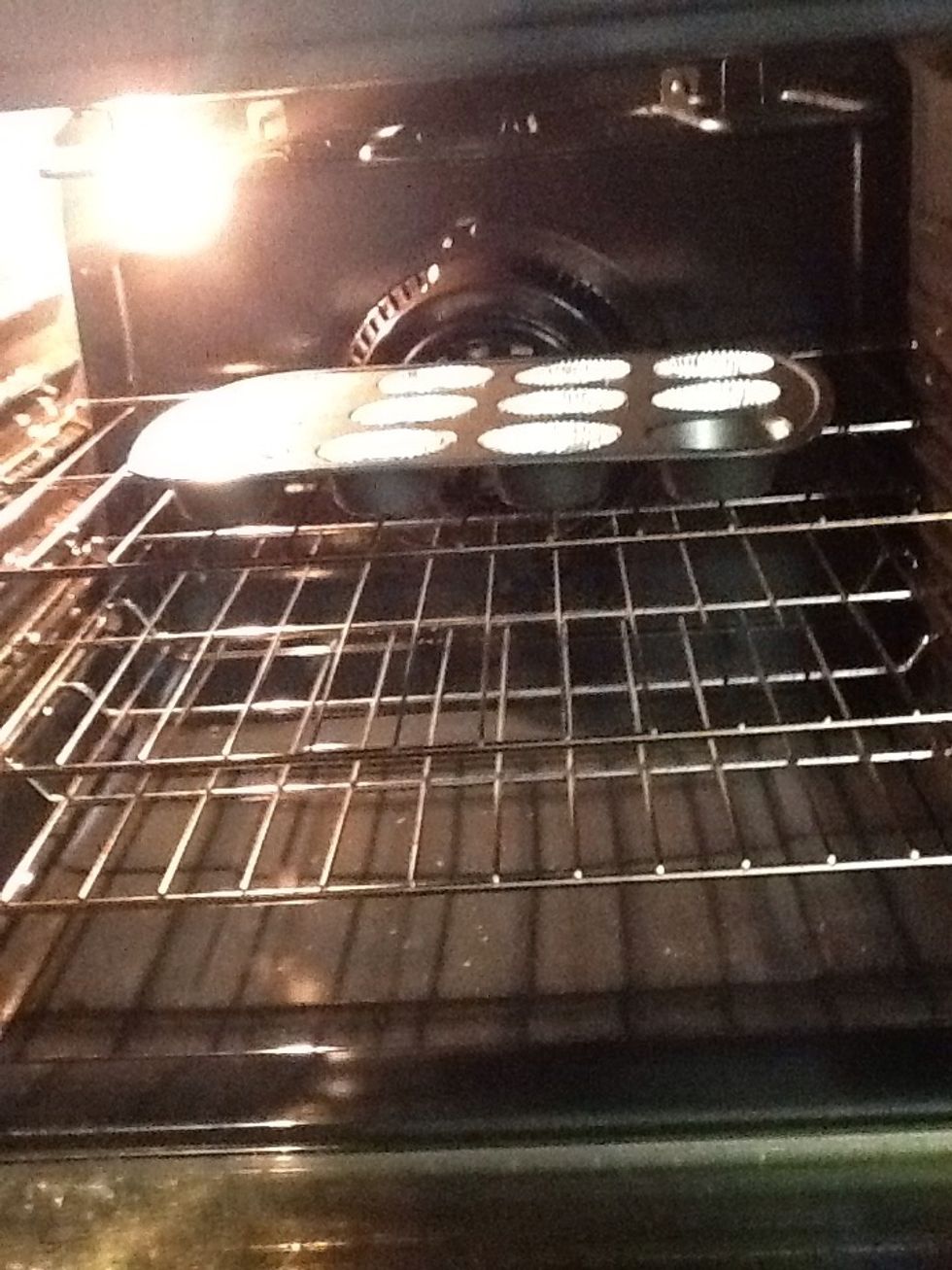 Put the other cupcakes that you just lined and filled in the oven a and start your timer for 12 minutes again.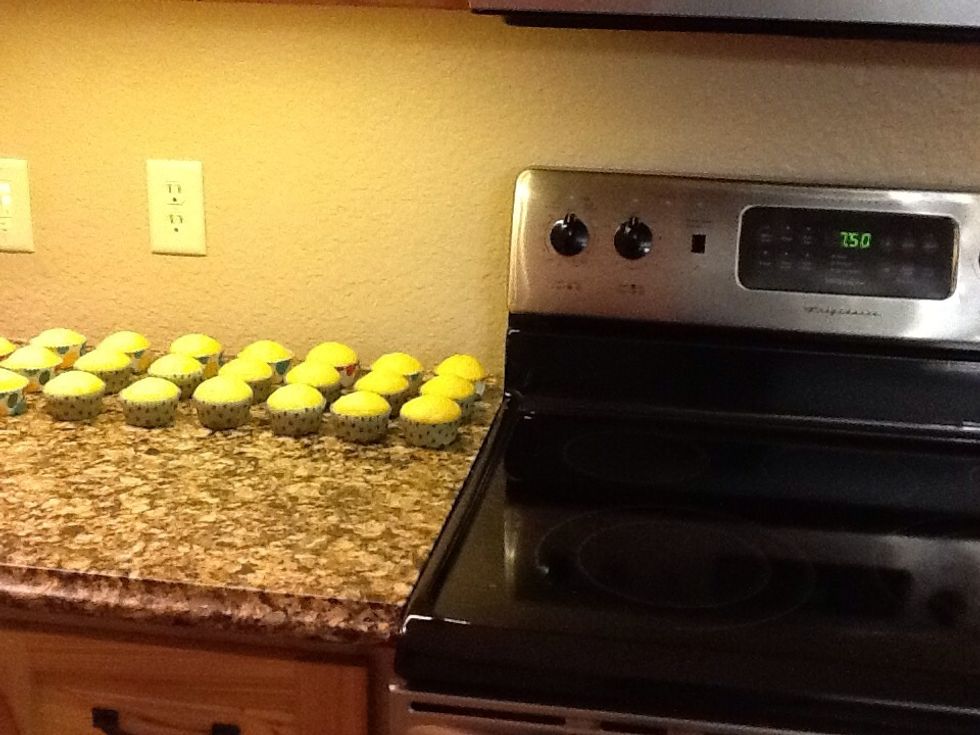 When the rest of your cupcakes are done take them out of the oven. Turn off the oven and take the cupcakes out of the tray to cool.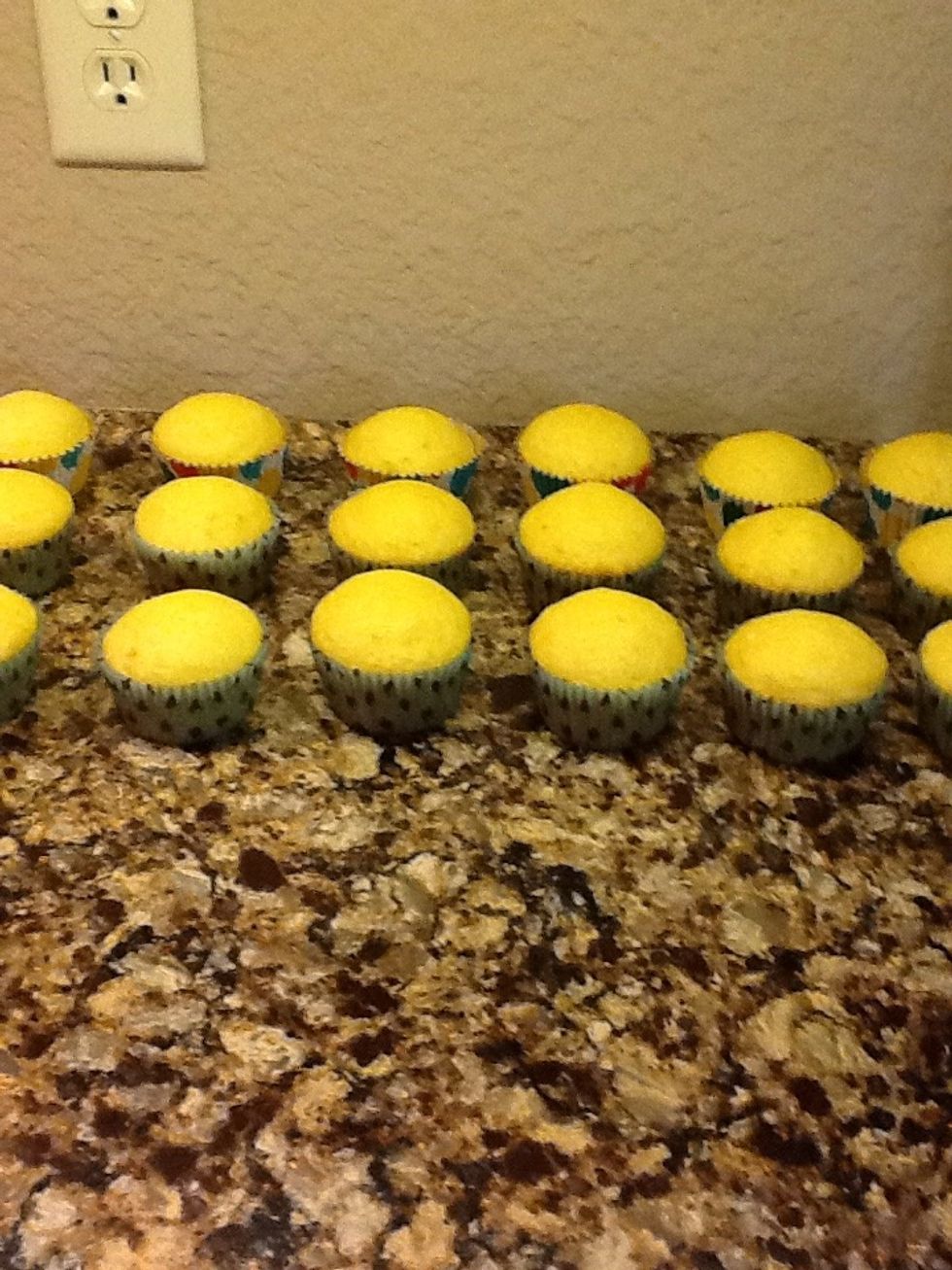 Now that all your cupcakes are cool... We can start the frosting!!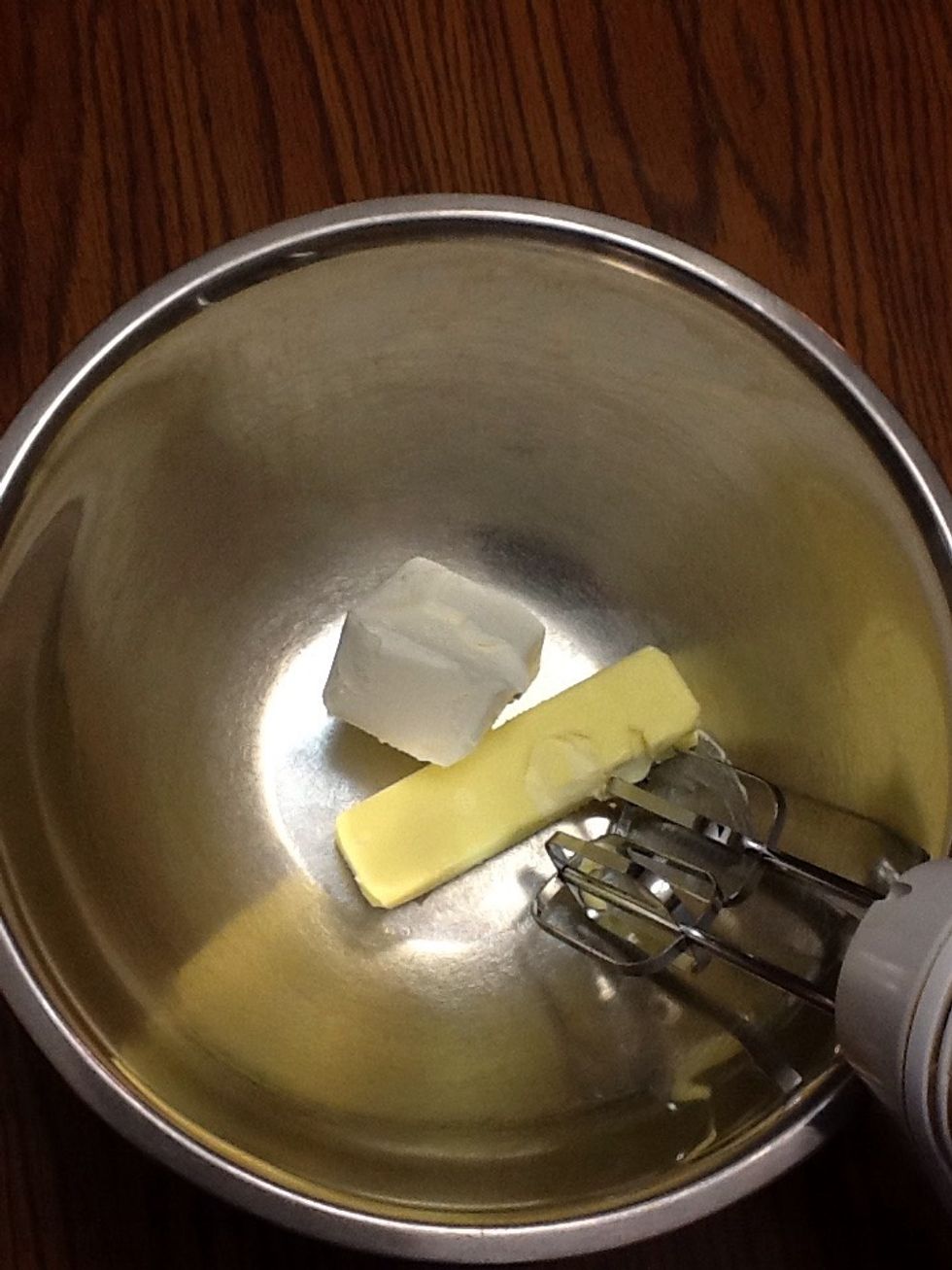 To start the frosting beat your butter and shortening until creamy.
So it looks something like this.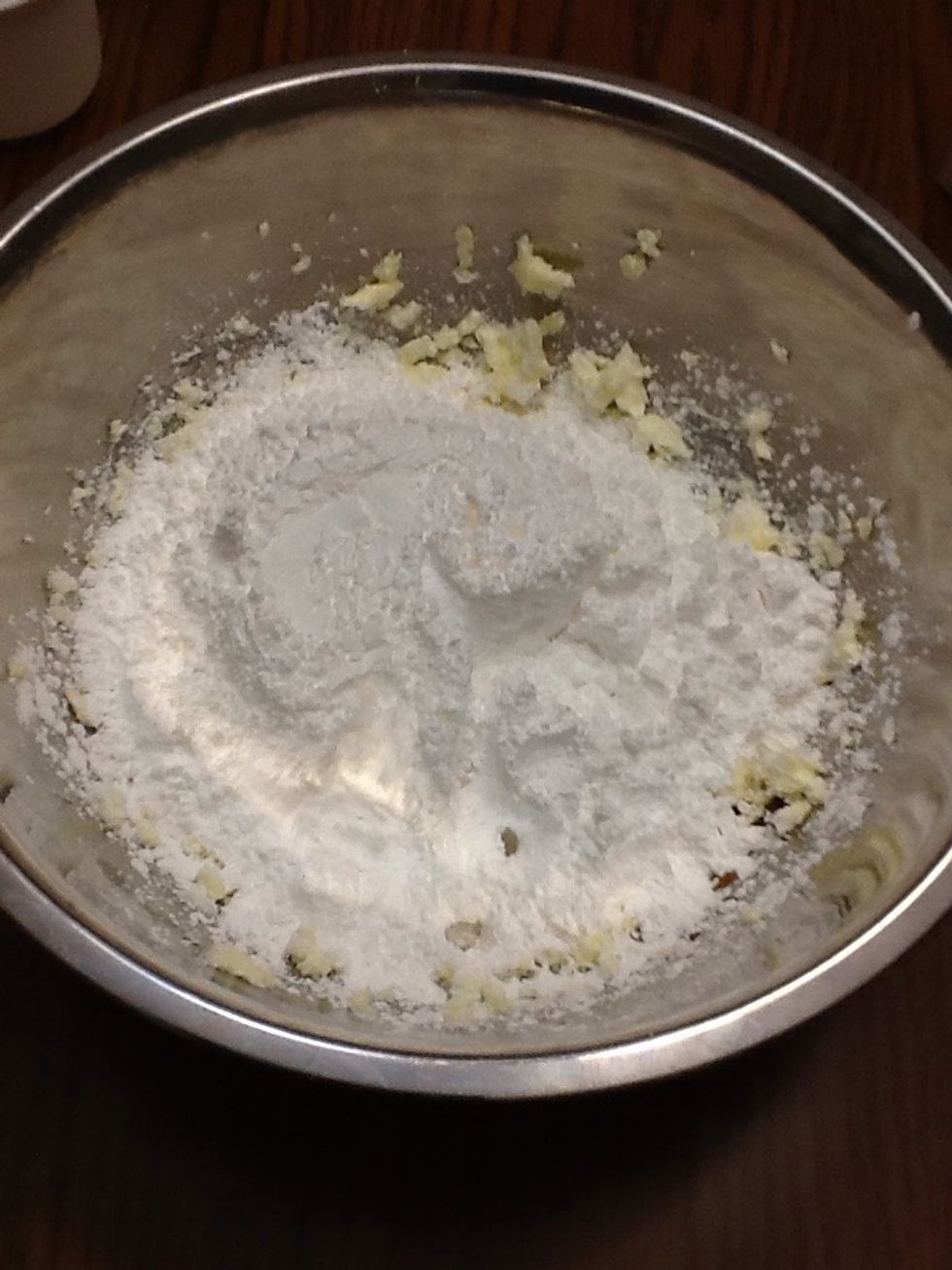 Then add your vanilla, milk, and powder sugar. Mix together.
This is what it should look like when you are done mixing it all together.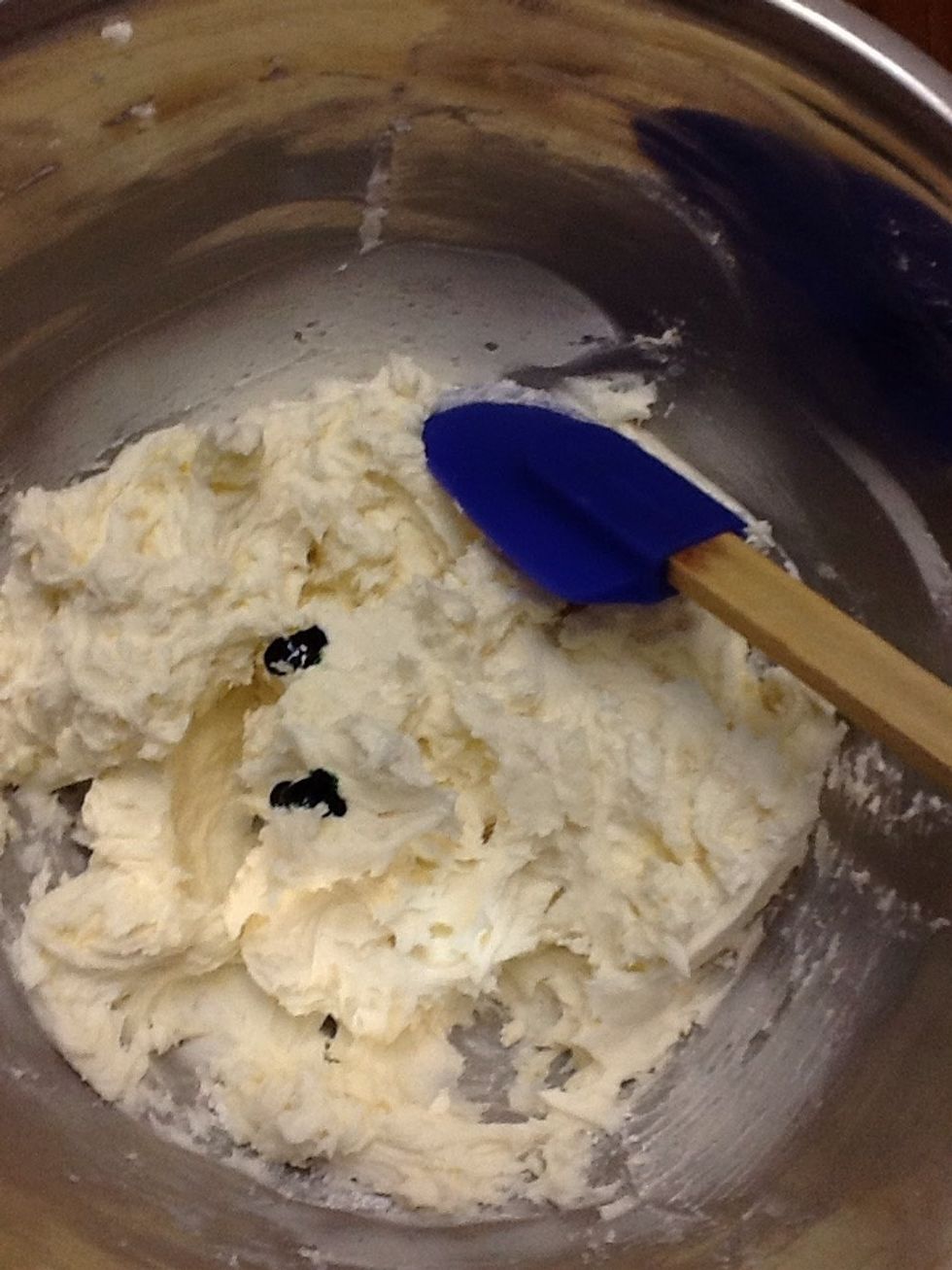 I am coloring my frosting if you don't want to you can frost your cupcakes now!
I made green frosting! Now all you have to done is frost your yummy cupcakes.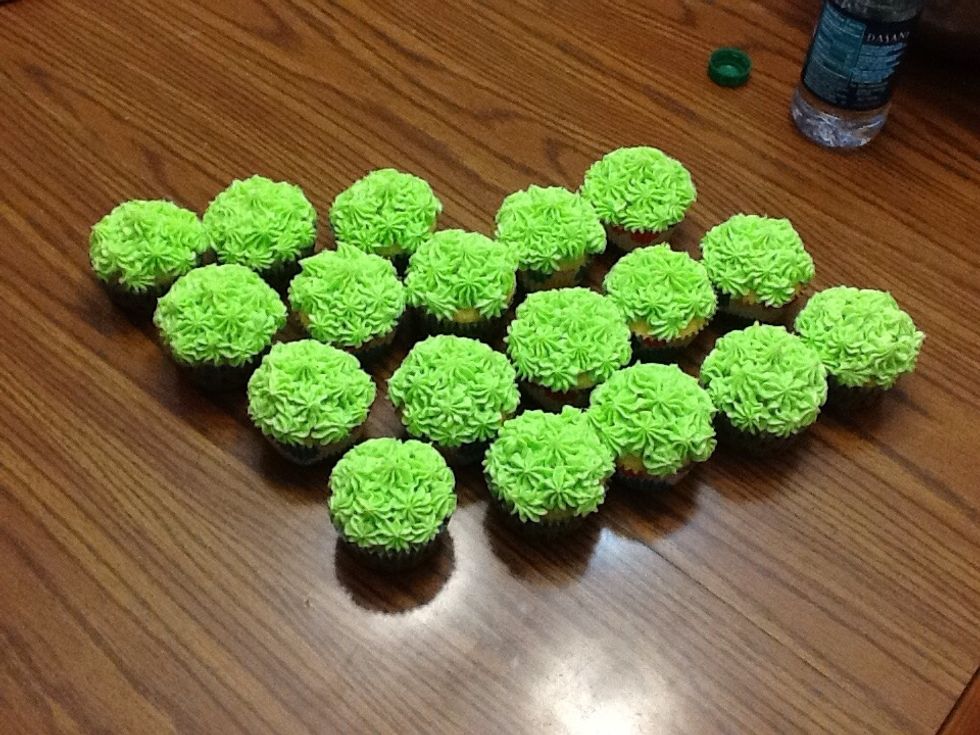 All done! Enjoy your yellow cupcake with a amazing buttercream frosting!!! Hope you like it!
1.0c Water
1/2c Vegetable oil
3.0 Eggs
1/2c Shortening
1/2c Butter
1.0tsp Vanilla
2.0Tbsp Milk
4.0c Powder sugar
Food coloring ( optinal )