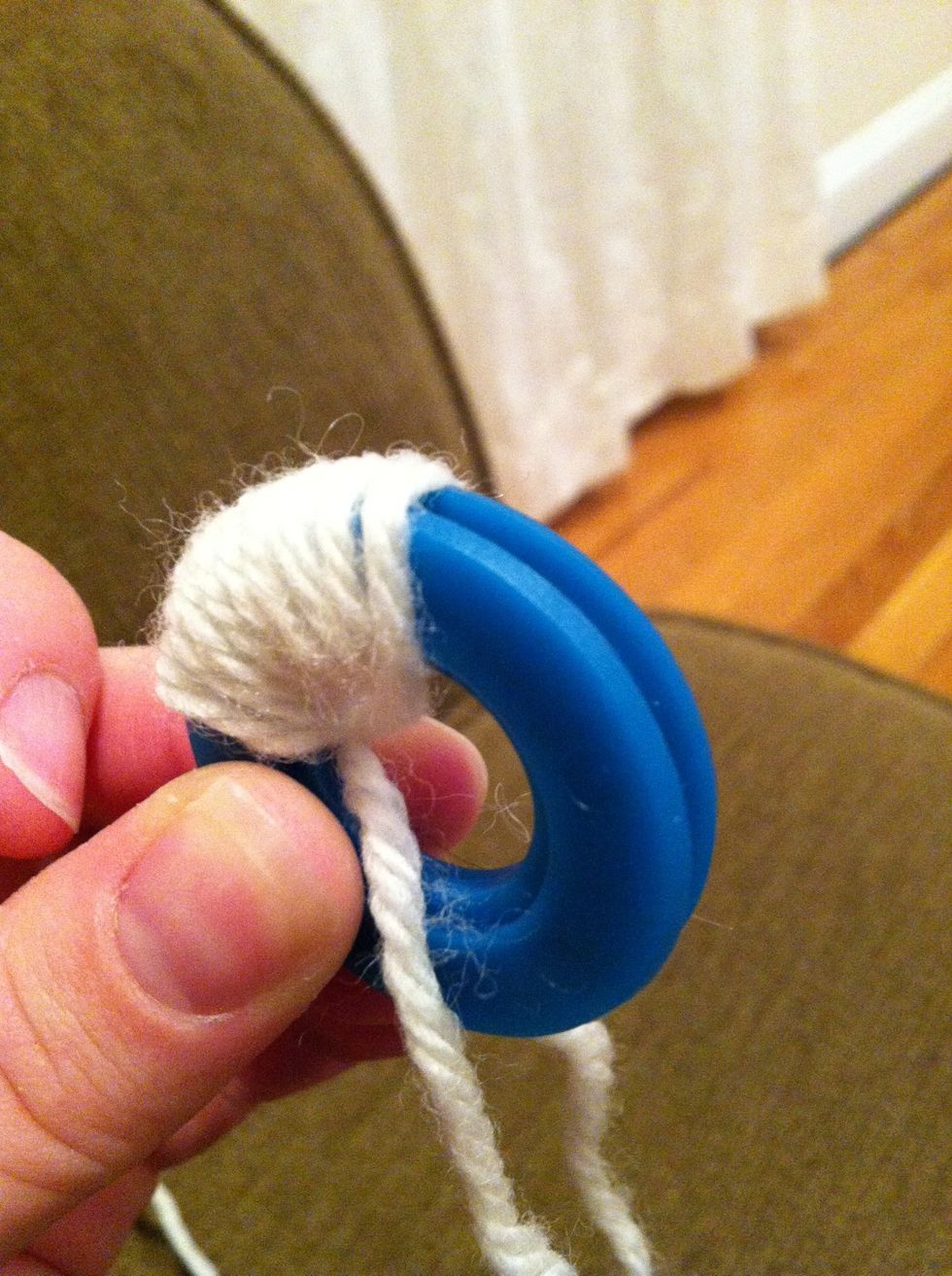 Place discs back to back. Wrap yarn through as shown
You could also create your own discs from thick cardboard. Cut 2 evenly sized circles and cut out the middle, like a donut. You need a sizable gap between the two cardboard pieces for best results.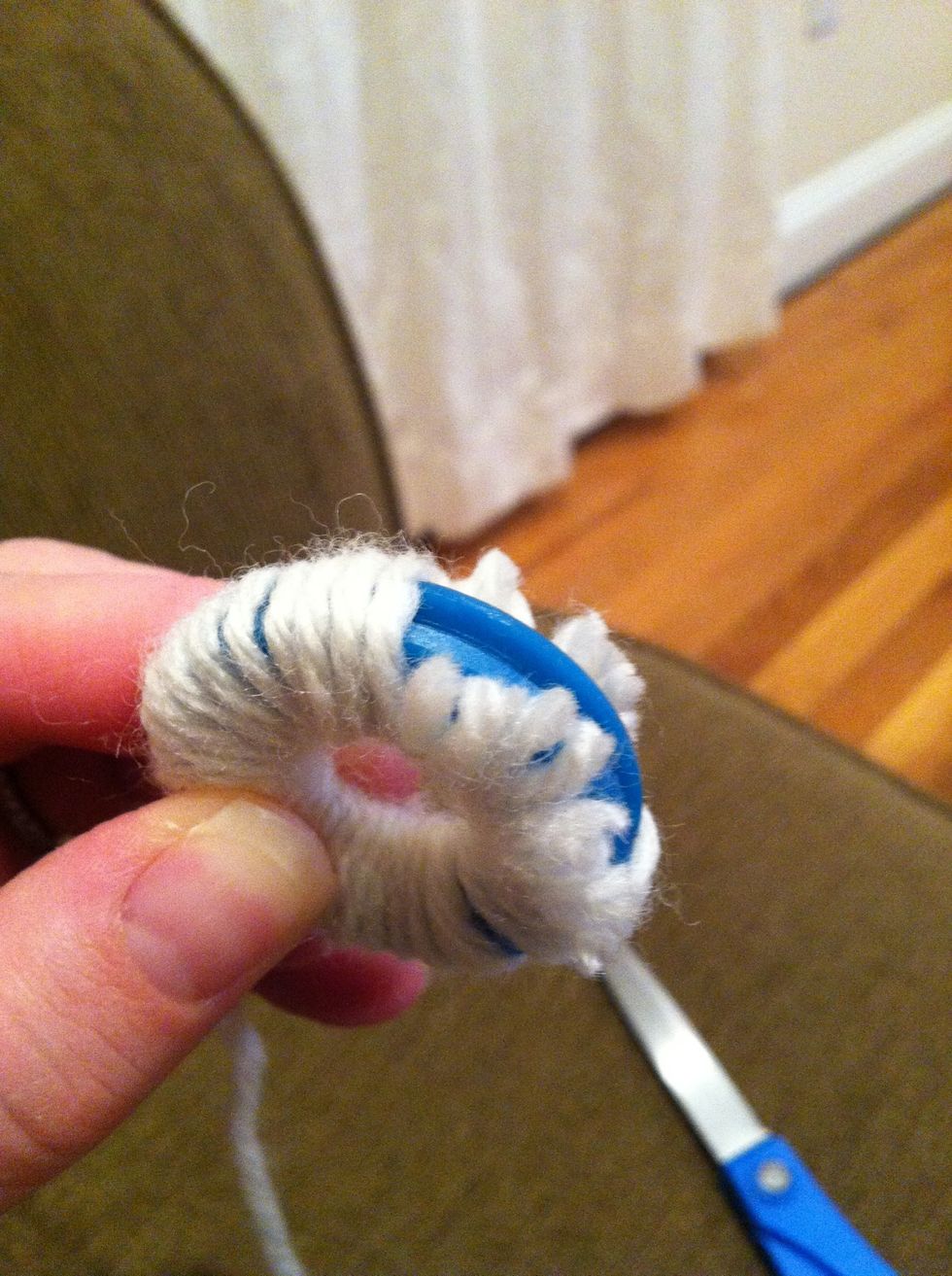 Once you've wrapped along the entire length put the tip of your scissors in the gap between the two discs and cut yarn.
Cut a new long(ish) length of yarn and wrap between the two discs as shown. Tie tightly and pull apart discs.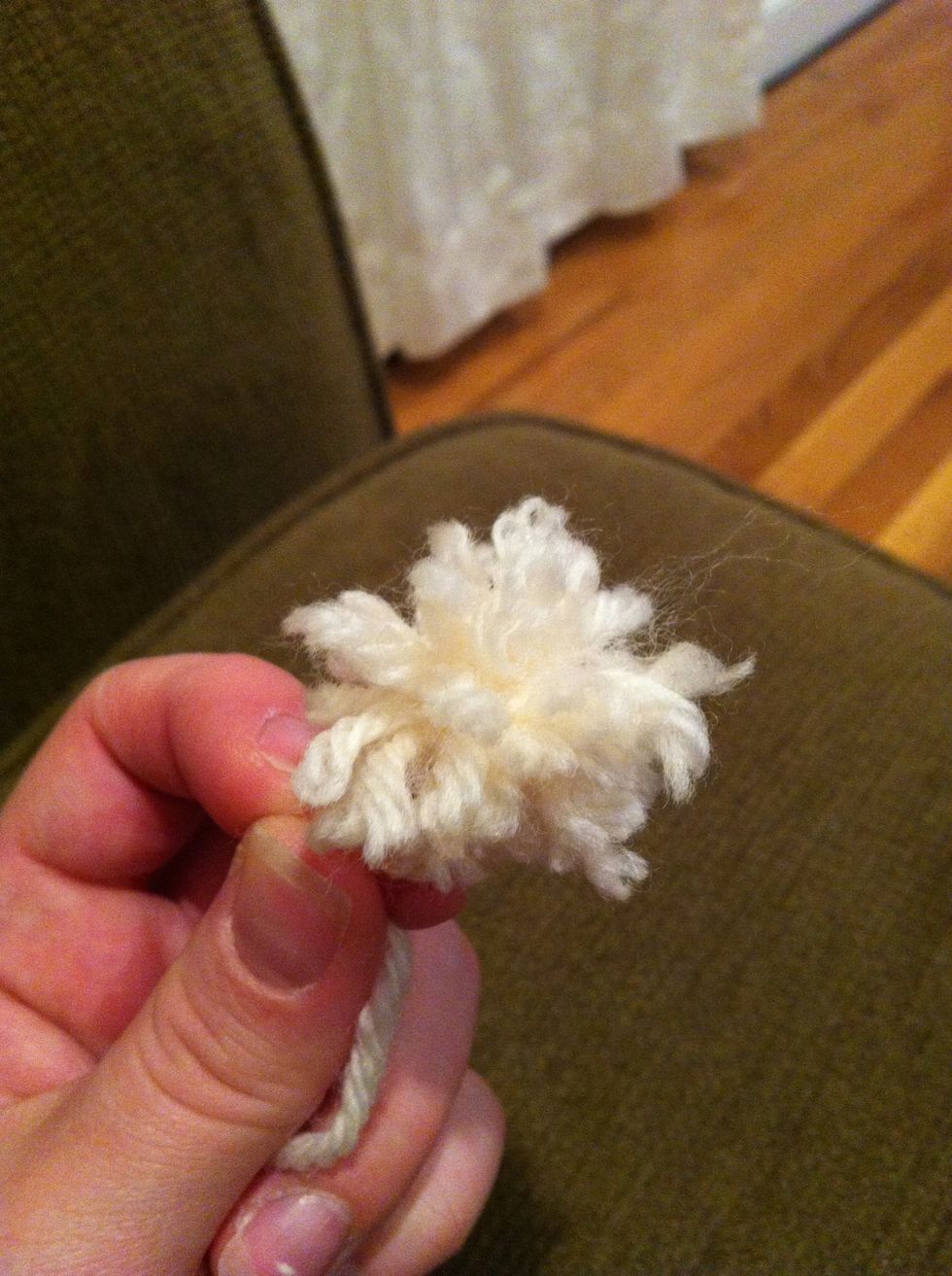 Fluff out yarn. Here is the finished product after tying ends and pulling apart discs.
I found that cheaper acrylic yarn works best. Higher quality 100% wool yarn often doesn't "puff" out properly for me
Example of Pom poms with 100% wool yarn
Yarn
Plastic Pom Pom discs (2)
Scissors