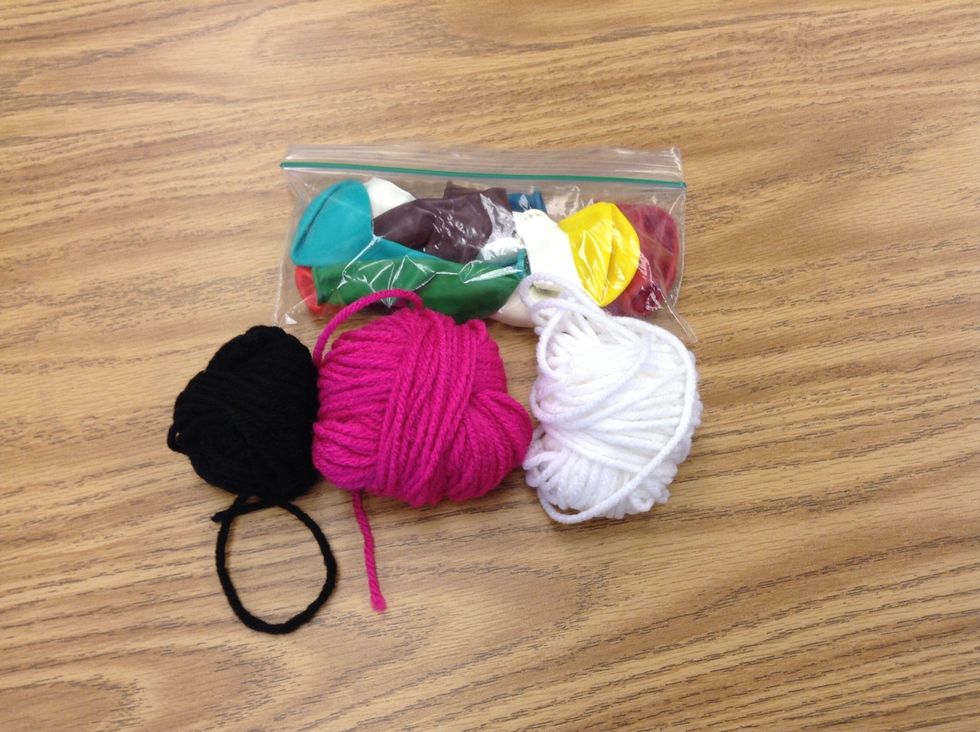 First,gather materials.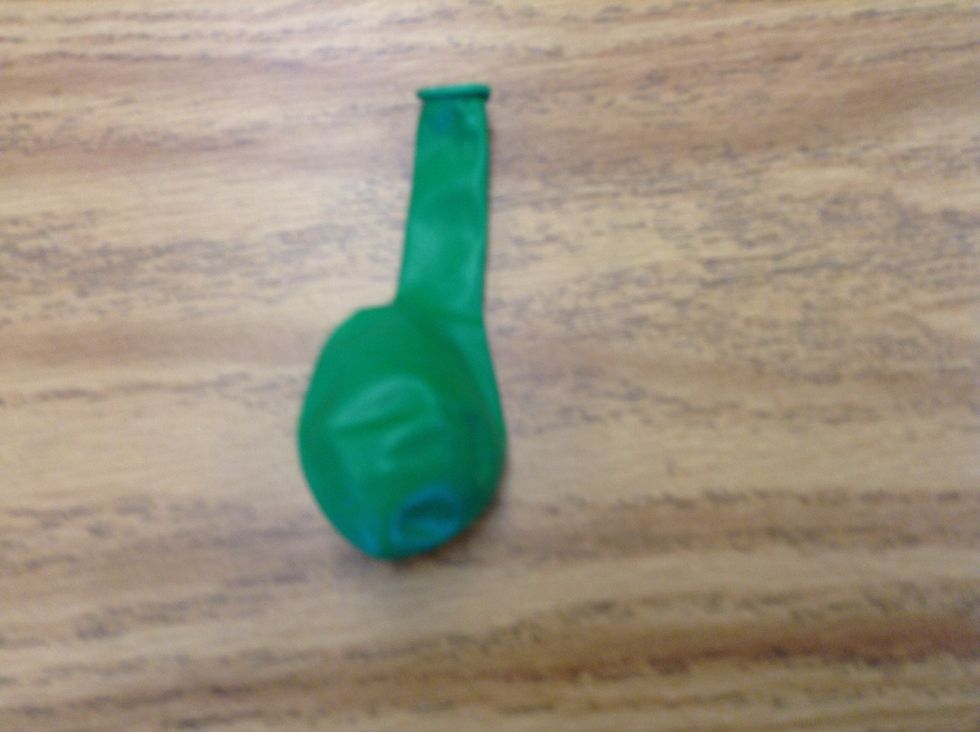 Next, put chocolate inside balloon.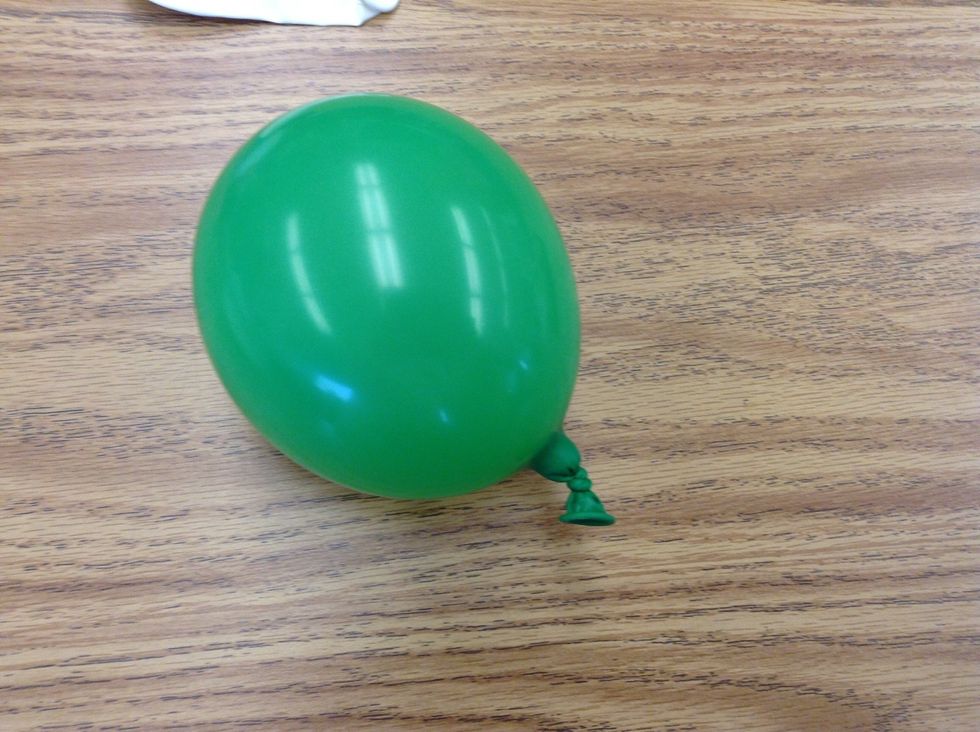 Then,blow up the balloon and tie it.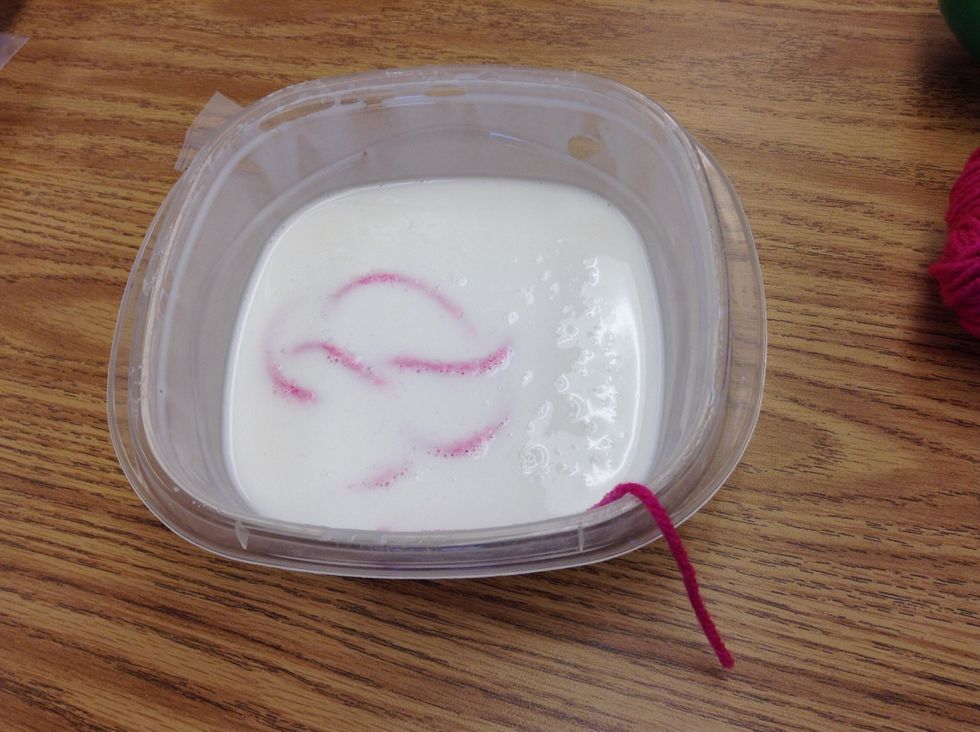 Now, cut a piece of yarn to about 12in. Or more and put it In glue mixture of water and liquid glue.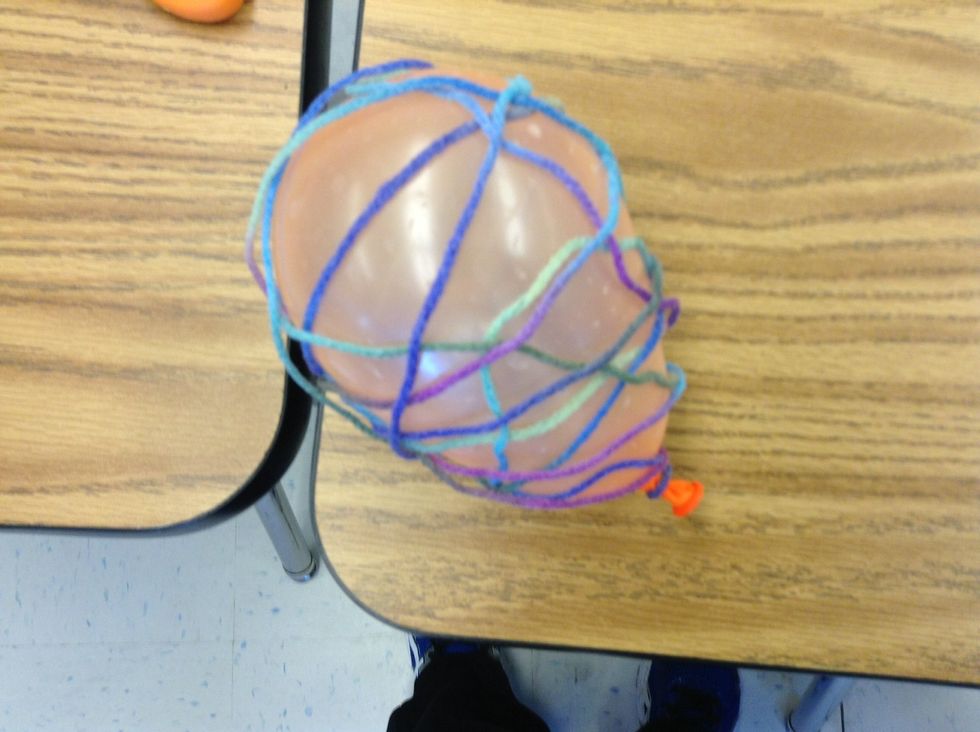 Then, wrap the glued yarn around the balloon.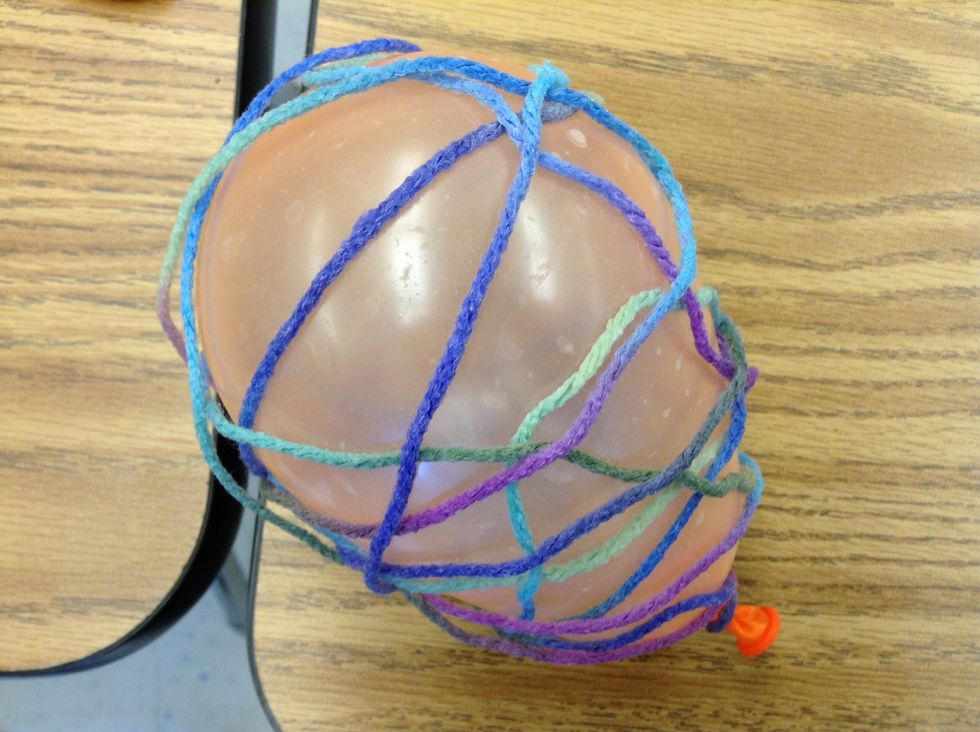 Next, let it dry for about 1 or 2 hours.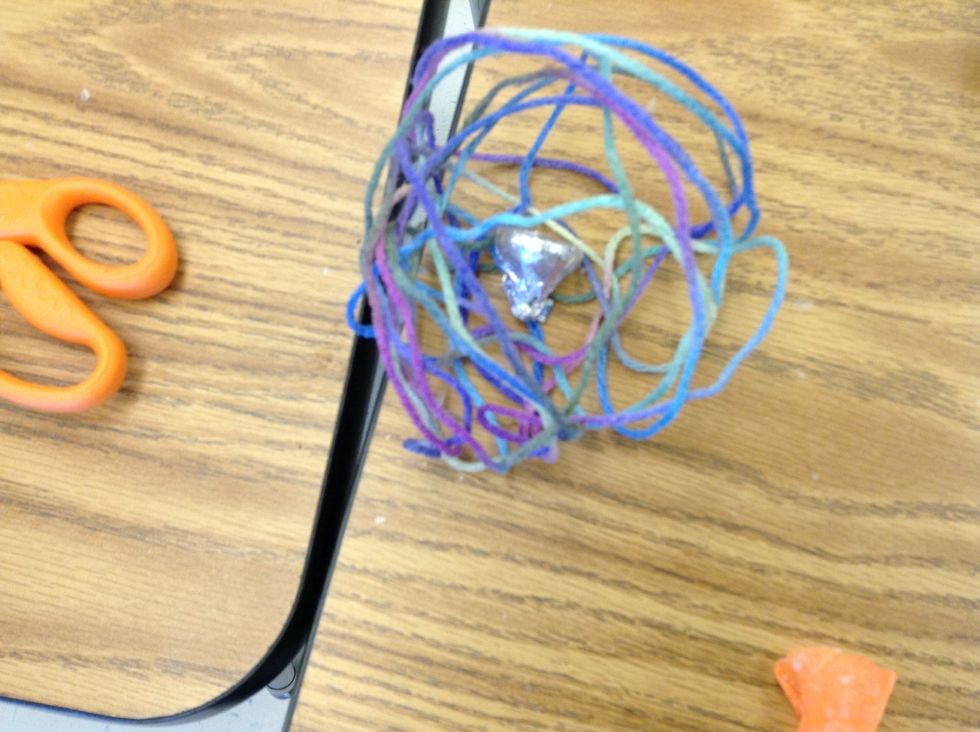 Finally, it should look like this. TAH DAH tasty treat inside.
Water
Yarn
Scissors
Balloons
Hershey kiss
Glue