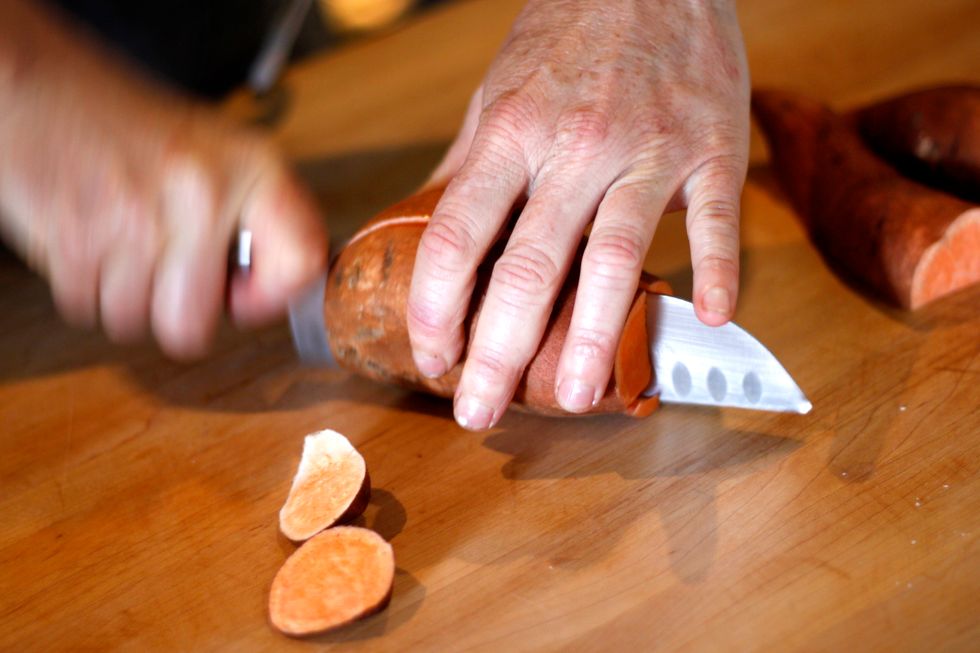 Start by slicing your yams in half.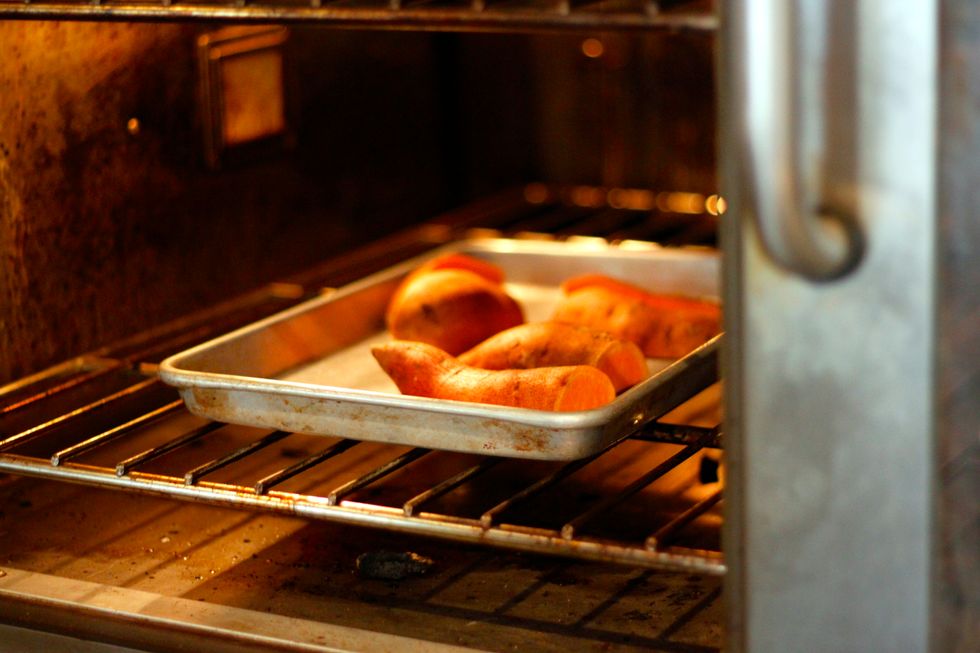 Place them on a baking sheet and roast in a 350 degree oven until soft, about 30 minutes.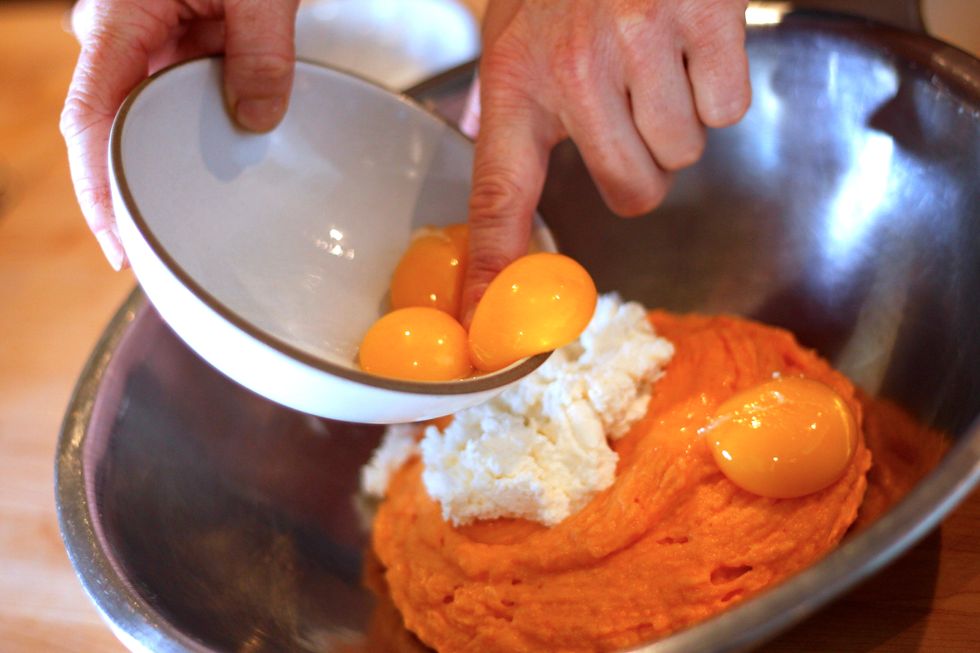 Peel the yams, mash them with a potato masher, ricer, or cheese grater to get all the lumps out. Mix the yams with your warm browned butter, strained ricotta, and egg yolks.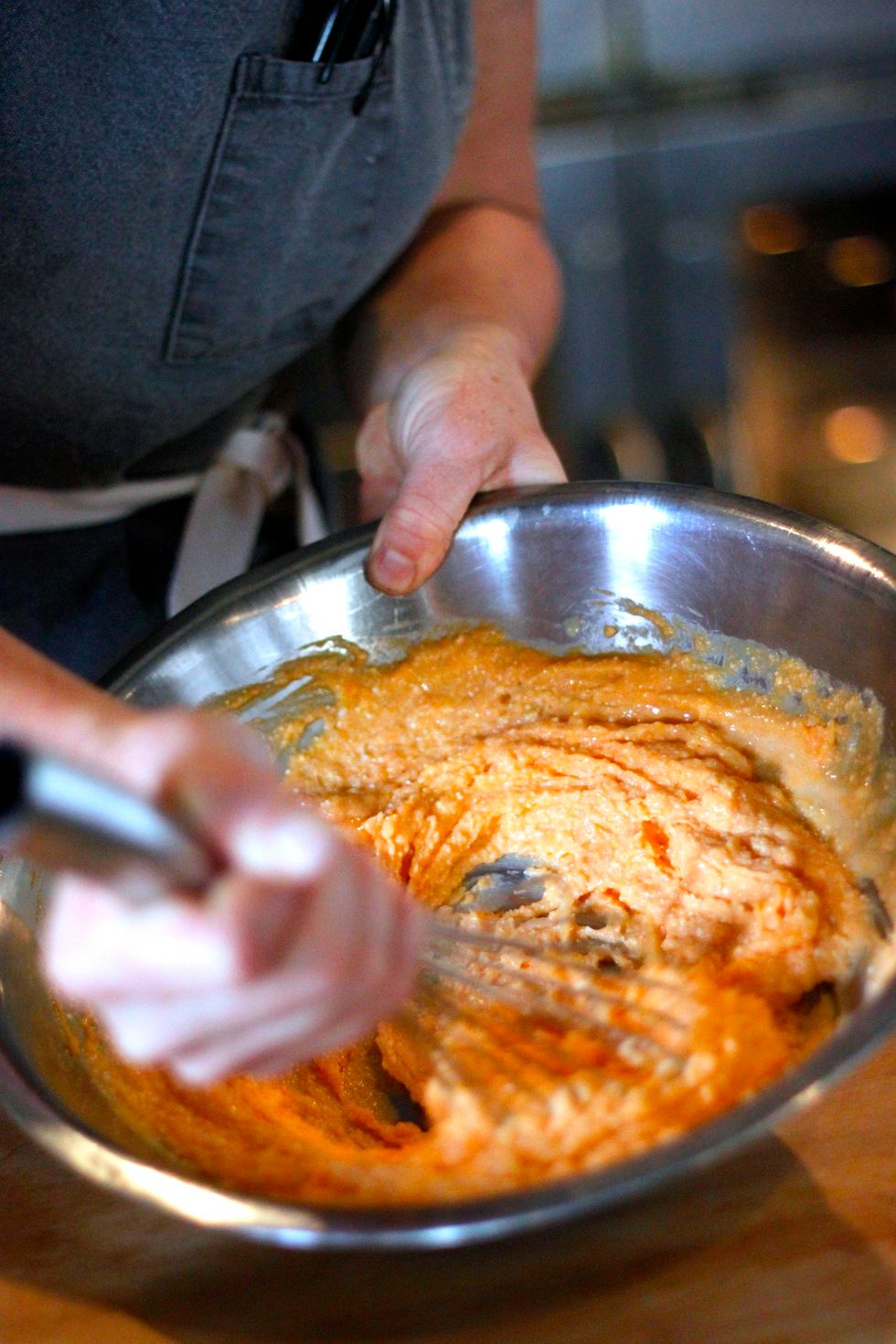 Whip everything together.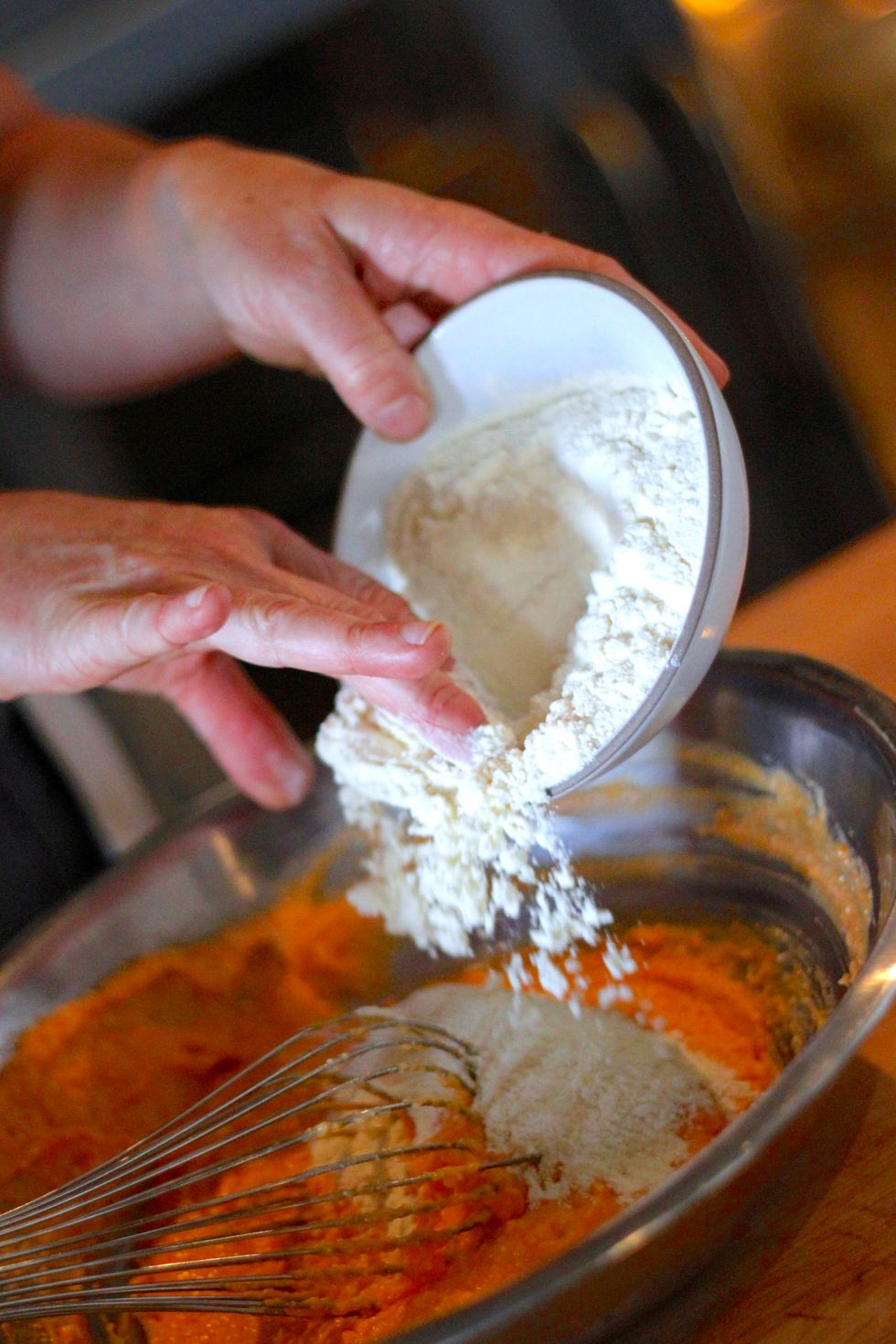 Next add some gluten free flour - we used Caputo. Gluten seizes up in baking and can make doughs tough. Using GF flour makes sure these dumplings are pillowy and light as air. Stir to incorporate.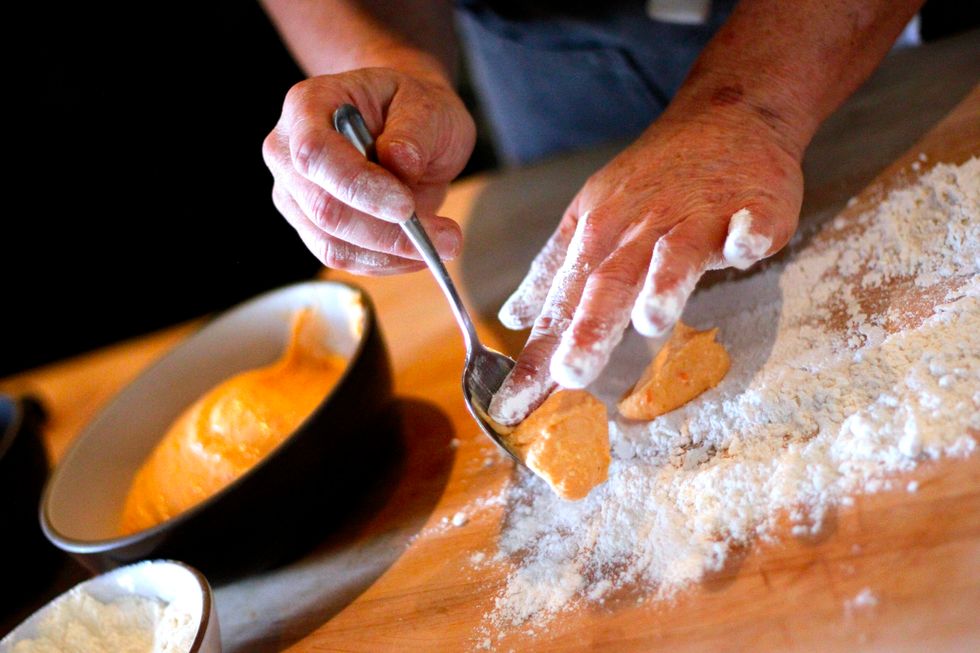 Carefully place spoonfulls of the yam-ricotta mixture onto your flour.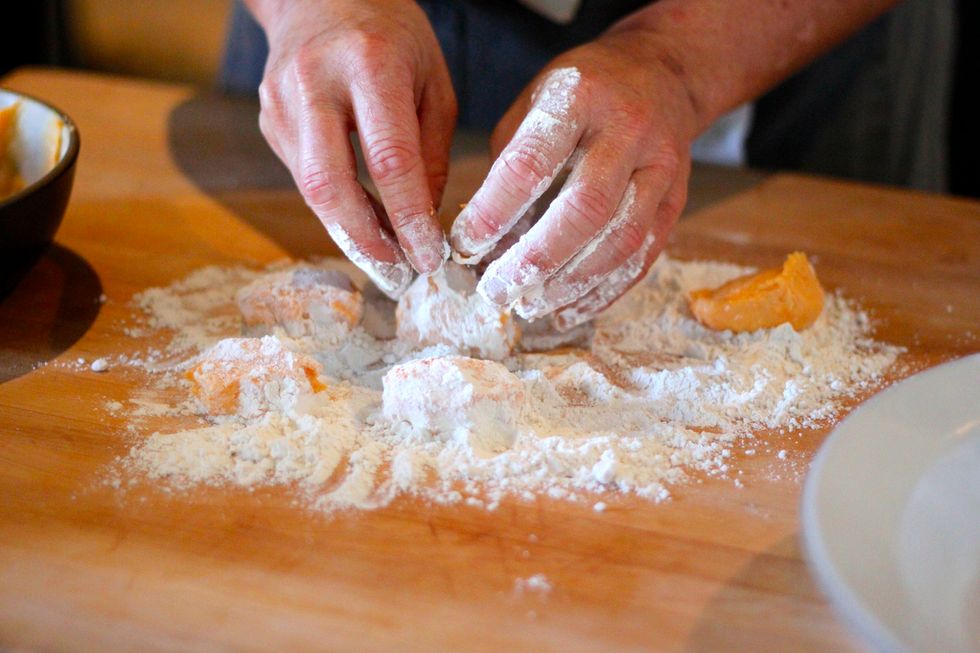 Gently toss them in the flour until they're coated.
Heat up canola oil to 350 degrees. Gently drop one dumpling in at a time, making sure to not crowd the pot. Flip the dumplings over with a spoon so they brown evenly.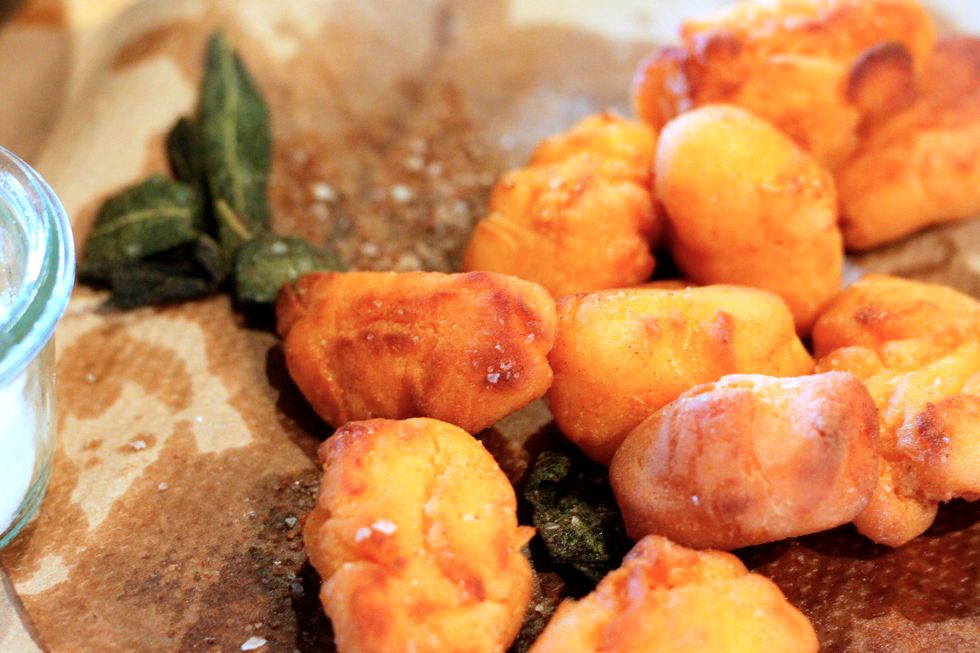 Using a slotted spoon, remove the dumplings after 2-3 minutes, or when they're evenly browned like this.
Now heat up some butter in a suate pan. Toss in a bunch of sage and a bunch of thyme.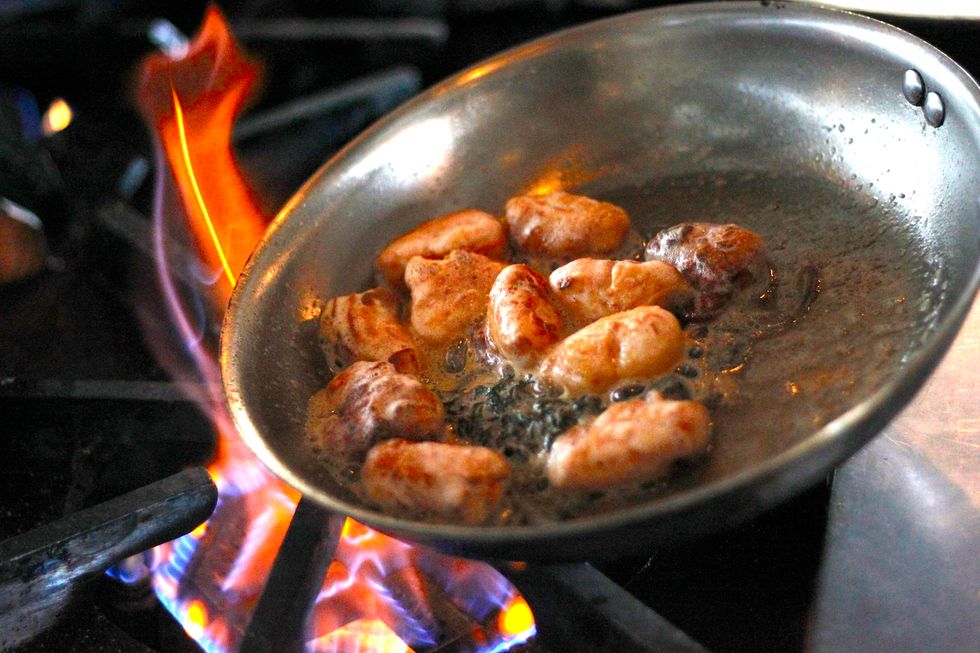 Once the butter starts to brown, add the dumplings and finish them in the pan. Season with a large pinch of salt (to taste).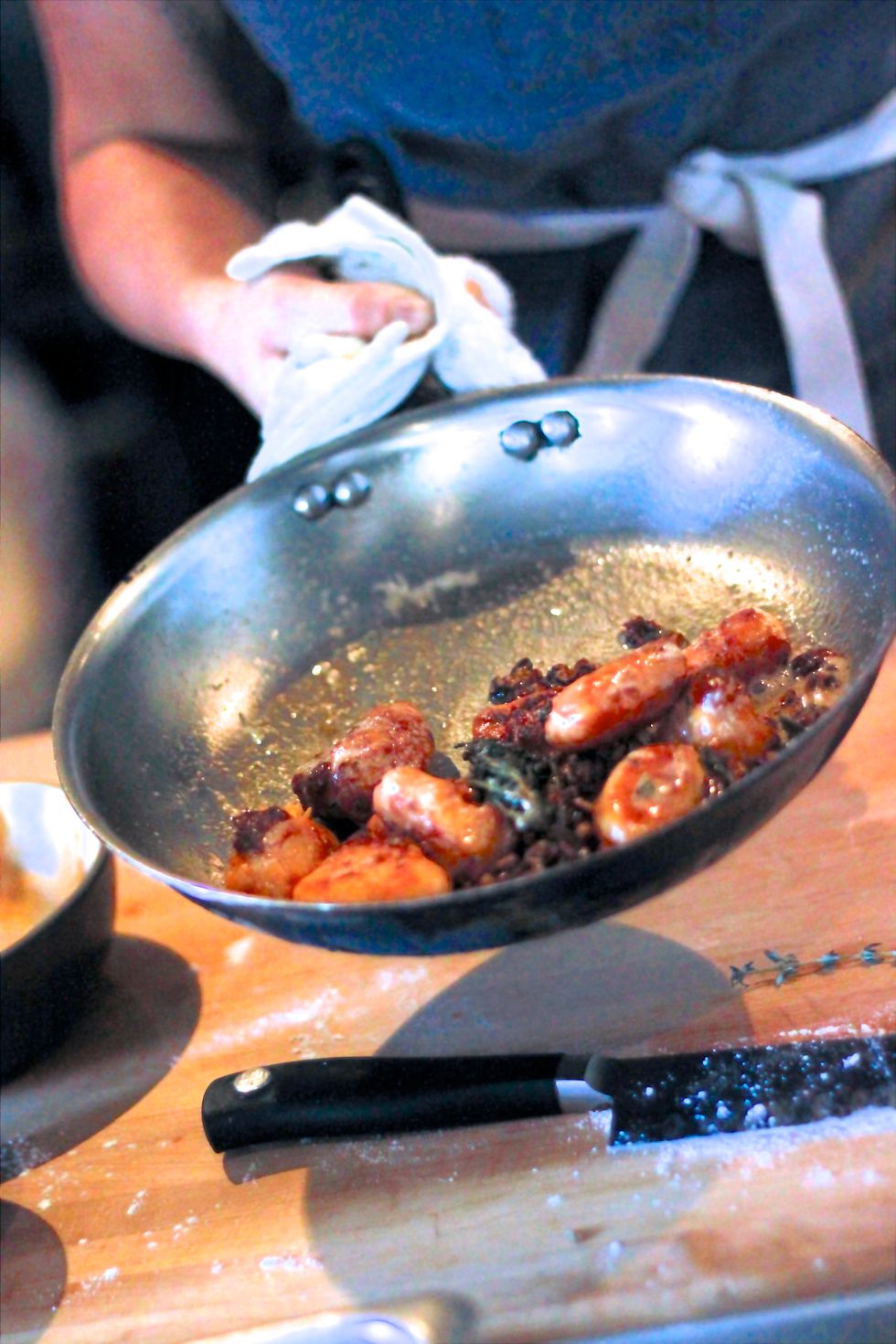 Add in your chopped candied pecans (toasted then tossed with sugar, salt, cinnamon, sage, brown butter, and honey and finished quickly in the oven)
Add your yam sweet pickle to the pan (diced fresh yam turned into a quick pickle with 2 parts water, 1 part apple cider vinegar, some sugar and a little salt).
Now add your roasted carrots (whole carrots, butter, allspice, cloves, cayenne, ginger, apple juice, salt and sugar to taste. Cover with foil, roast at 350 degrees for 30 minutes until al dente).
Plate into a big bowl to serve family style.
5.0 Medium yams, cut in half
16.0 Egg yolks
2.0c Ricotta cheese (liquid strained)
3/4c Gluten free flour
1/2c Browned butter (warm)
1.0Tbsp + 1 tsp salt
Zest of 1 orange
Black pepper to taste
1.0 Serving roasted carrots
1.0 Serving fresh yam pickle
1.0c Chopped pecans roasted with sugar and herbs
1.0bnch Sage