How to make wrapped bottle rings
Make wrapped rings for making jewelry or other small crafts.
30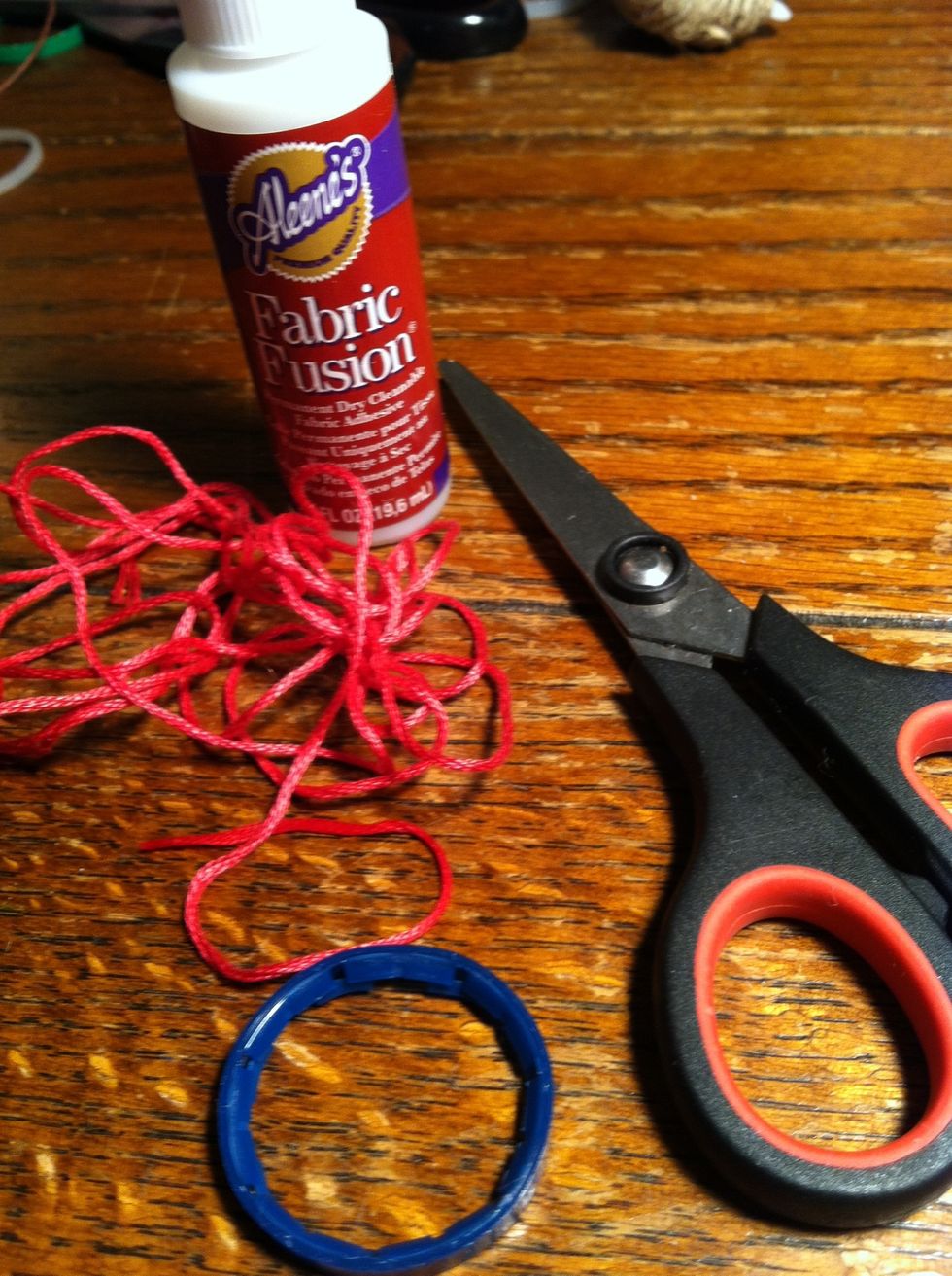 My supplies. I said about 3ft of string but I've never actually measured it. It depends on the size of your ring and the thickness of the string or hemp. It's easier to over estimate and have waste.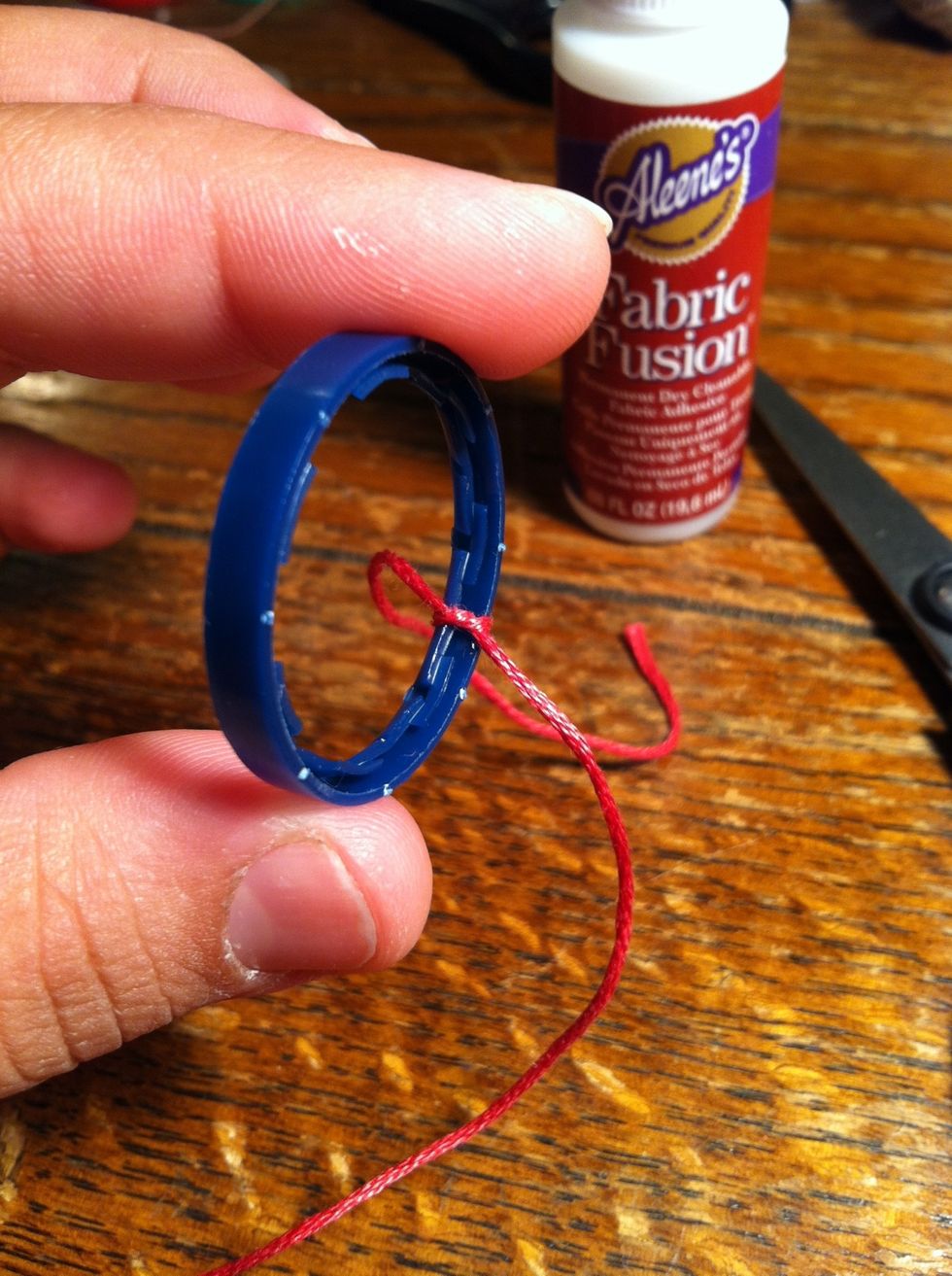 Tie a single knot on the inside of the ring. You should have a short tail about 1/2 an inch to 1 inch. And your long end which you'll use for wrapping.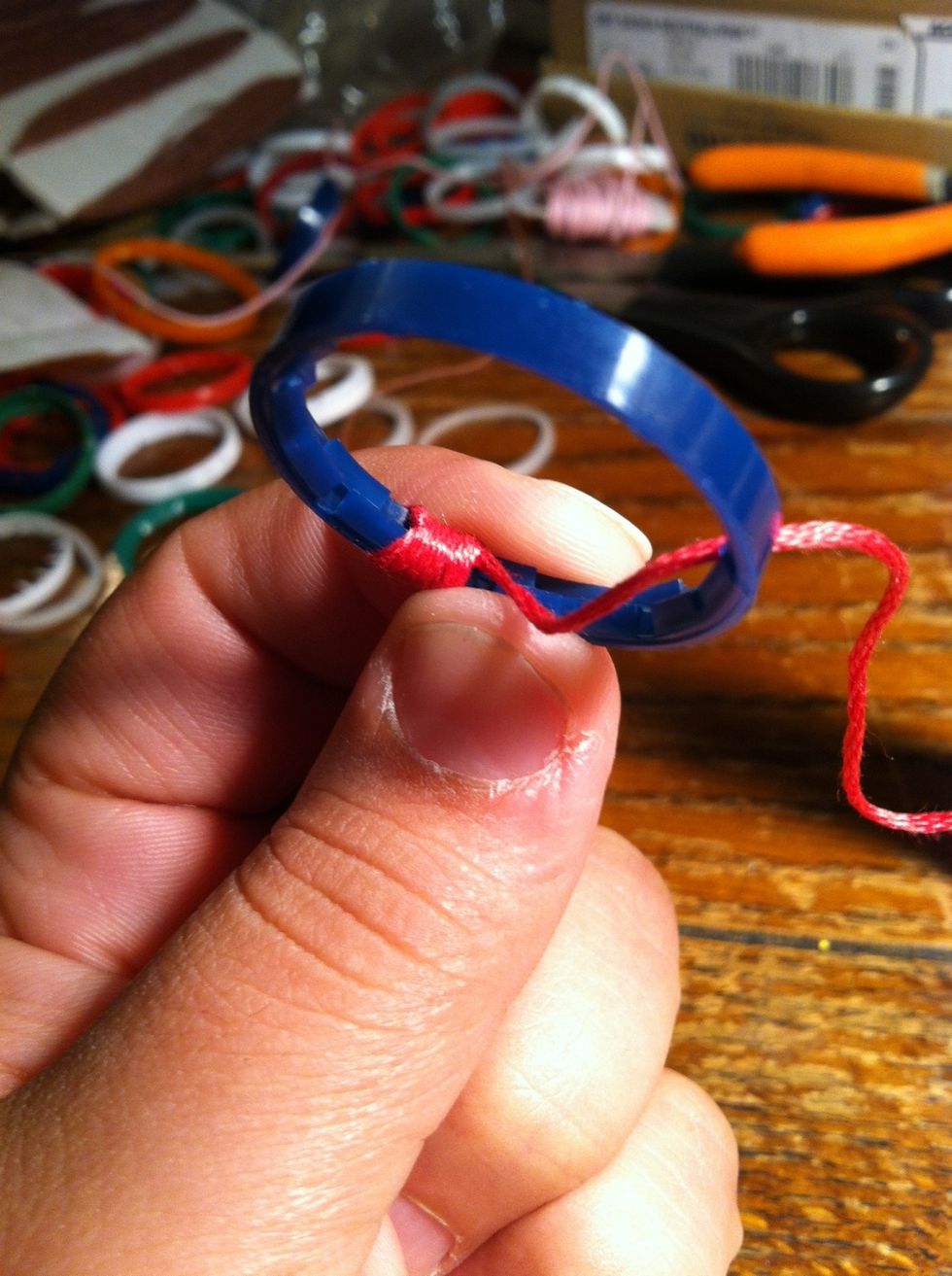 Hold the tail down Along the inside of the ring and wrap over it. As you wrap push the string back against what you've already done to keep any gaps from forming.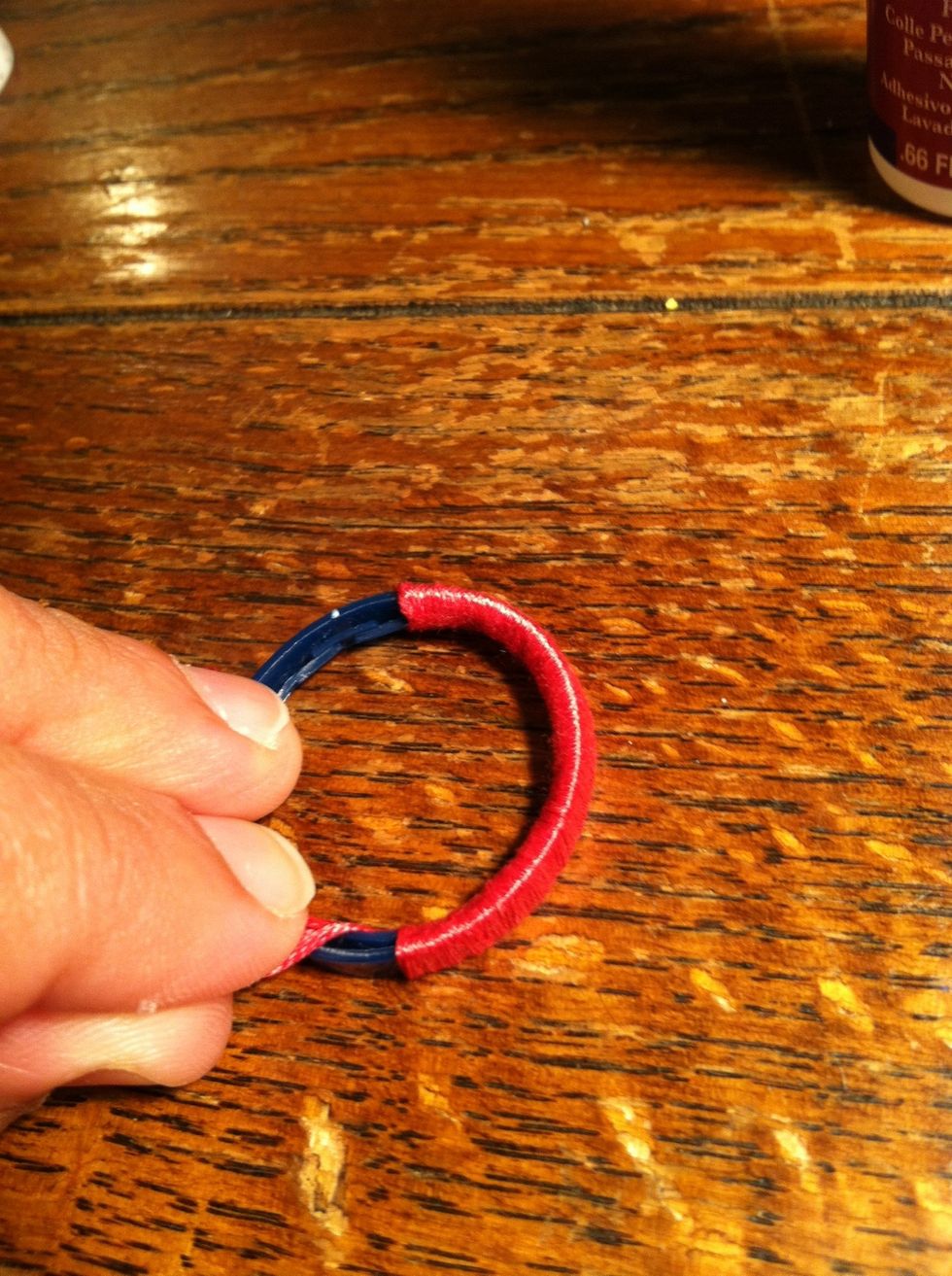 Keep wrapping till you're back at the beginning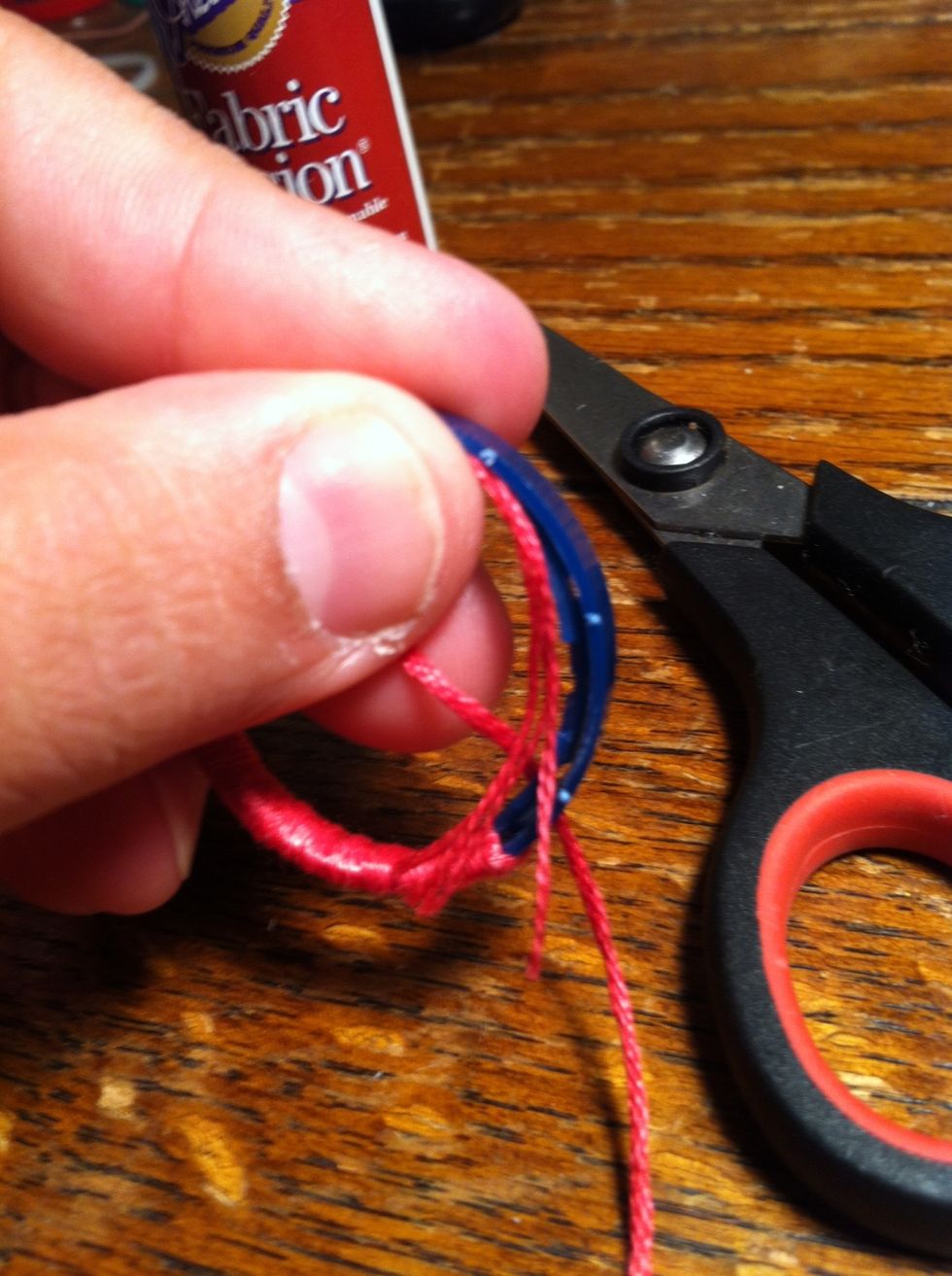 If you tail end is too long just snip it.
When you have covered the last bit of plastic pull your string tight and place a small dab of glue on the inside. Snip the string flush and smooth the glue over the end.
Smoothing the glue over will make an invisible end. Here are some that I've made in the last hour.
Add beads or other embellishments to make accessories. ( sorry this pictures so awful lol)
1.0 Small sharp scissors
1.0bnch Bottle neck rings
3.0ft Hemp or embroidery floss
Tacky glue or fabric glue
Rane Body Decor
I love finding new ways of doing the same ol' thing. Making things is my passion. \nFollow me for food, crafts and tips on an assortment of things.