Take a hike in a wooded area and find a nice log on the ground about the width of a coaster and one meter in length.
Cut the piece of wood using a chop saw. They should be 1 cm thick. (wear your safety glasses)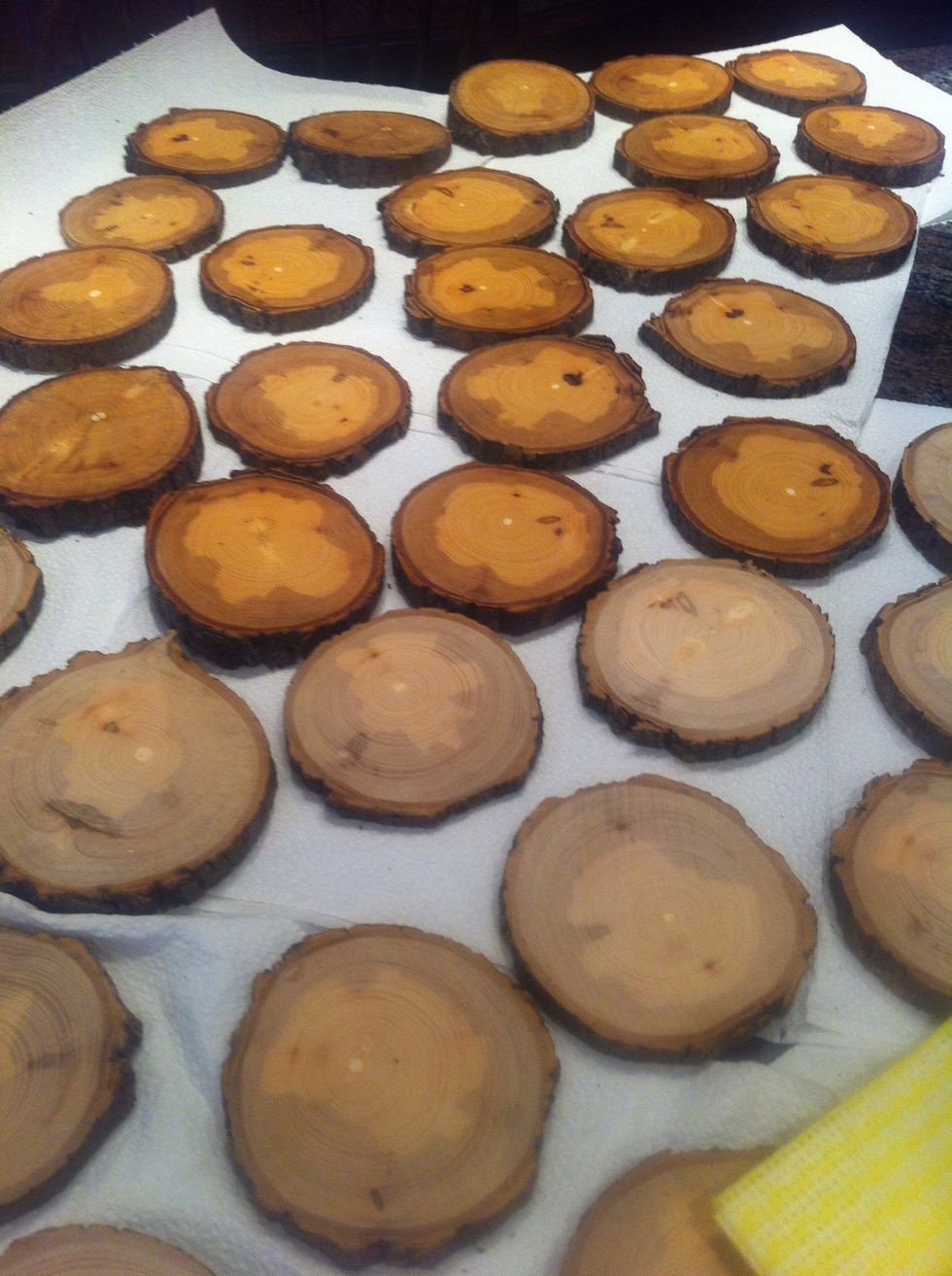 Stain the coasters with Vegtable oil on a j cloth. The ones on the top of the picture are stained.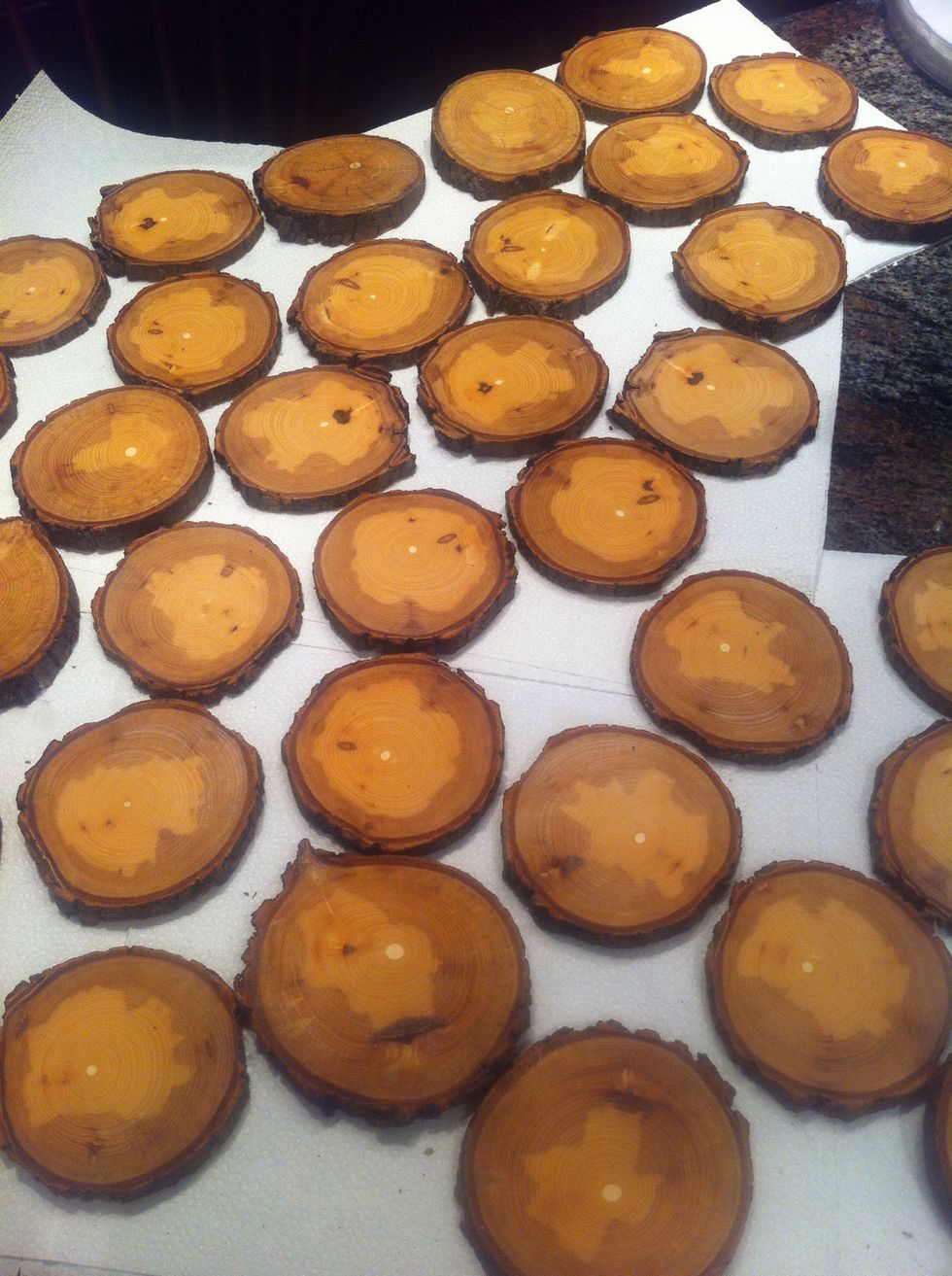 Let them dry overnight You can also add felt to the bottom with a glue gun
1.0m Log
Table saw
Safety glasses
Vegtable oil
J cloth
Paper towel