How to make wontons 馄饨
Delicious Chinese wontons! You can use any ground meat or chopped veggie/shrimp as filling.
698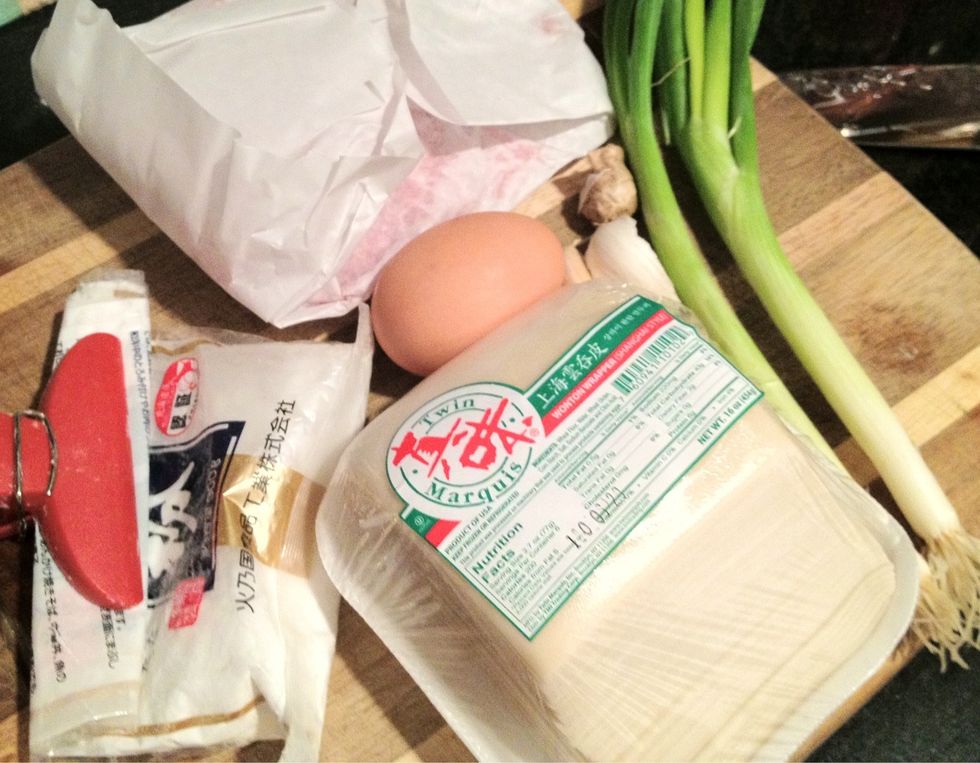 Ingredients. Wonton wraps can be found in Asian grocery stores.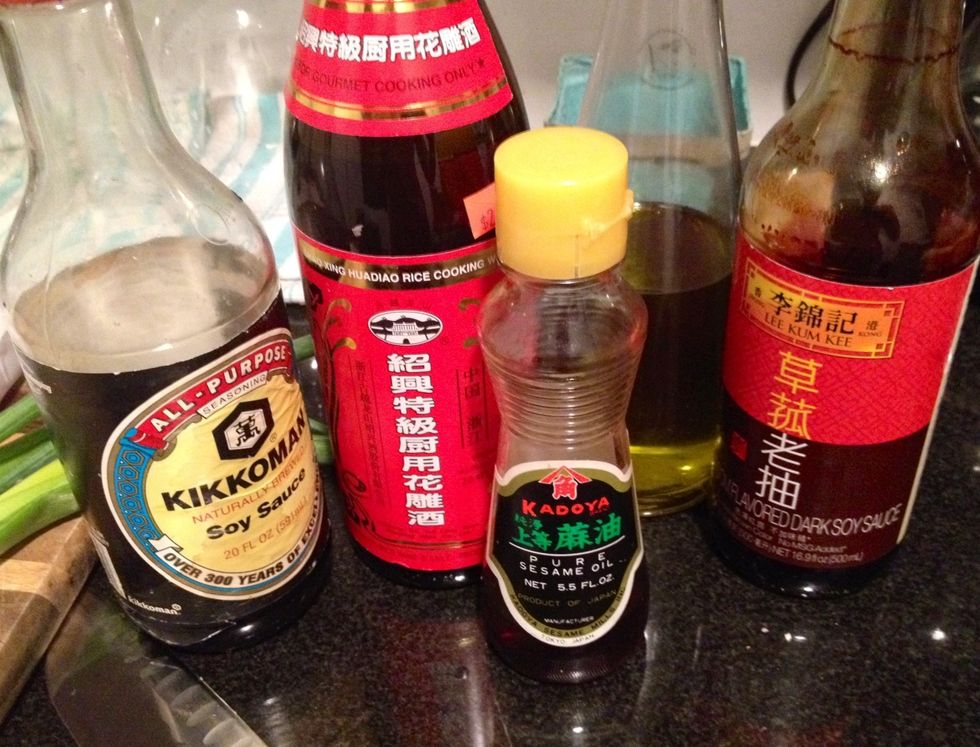 If you don't have dark sauce, just replace it with whatever soy sauce you have. Shaoxing rice wine can be replaced by sherry cooking wine.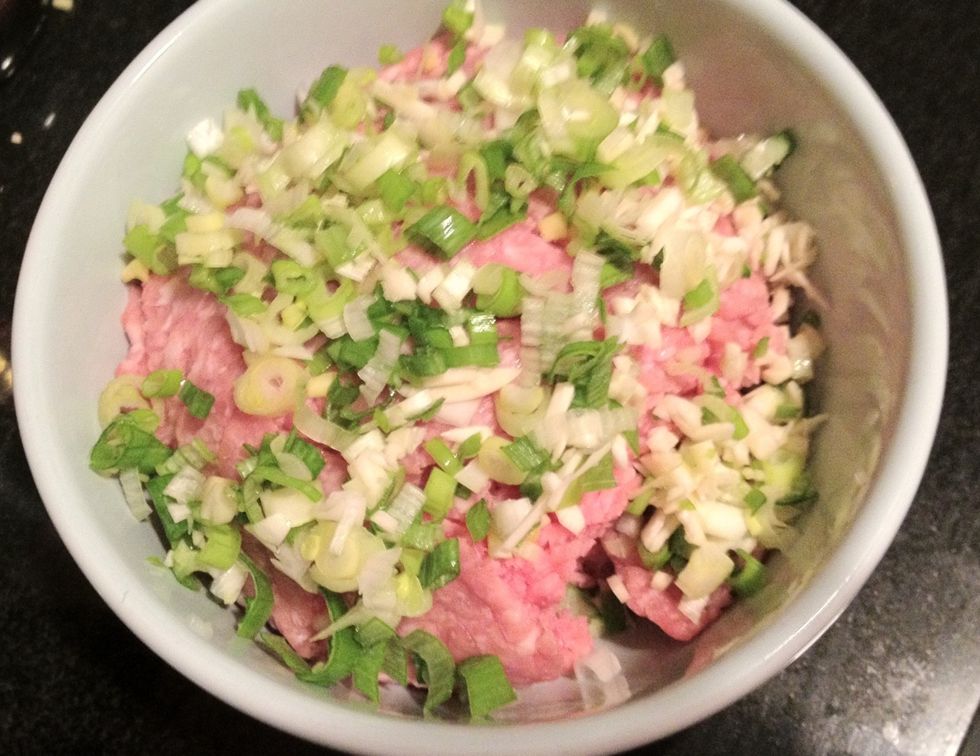 In a bowl, add chopped ginger, scallion, garlic with pork.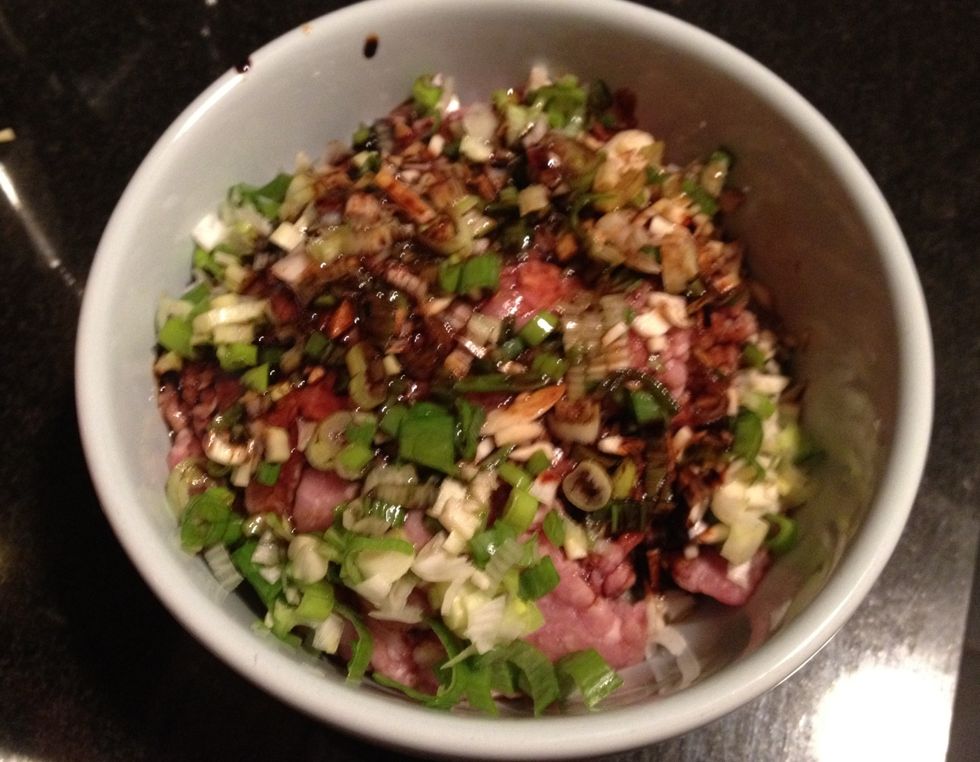 Add the sauce ingredients.
Mix in with corn starch and egg. They help binding the filling together.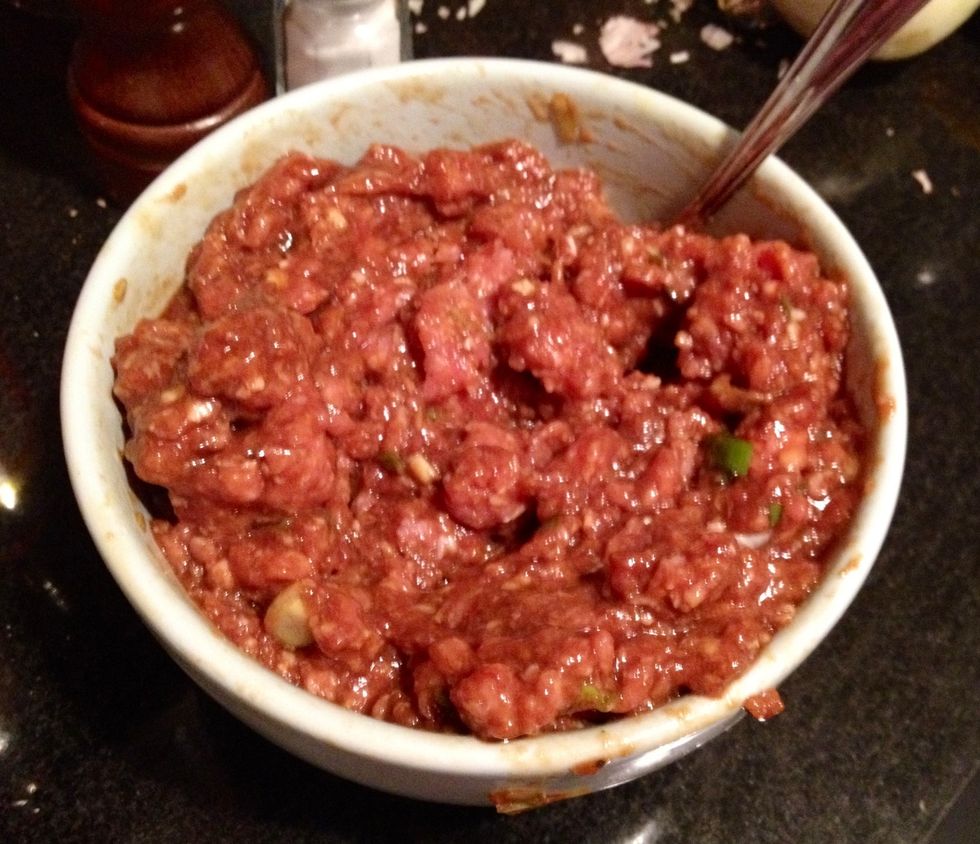 Add some cold water, mix in the same direction.
Adding water makes the filling moist and fluffy. Pour in a little bit of water at a time, mix the filling in clockwise direction. Add more water, mix more.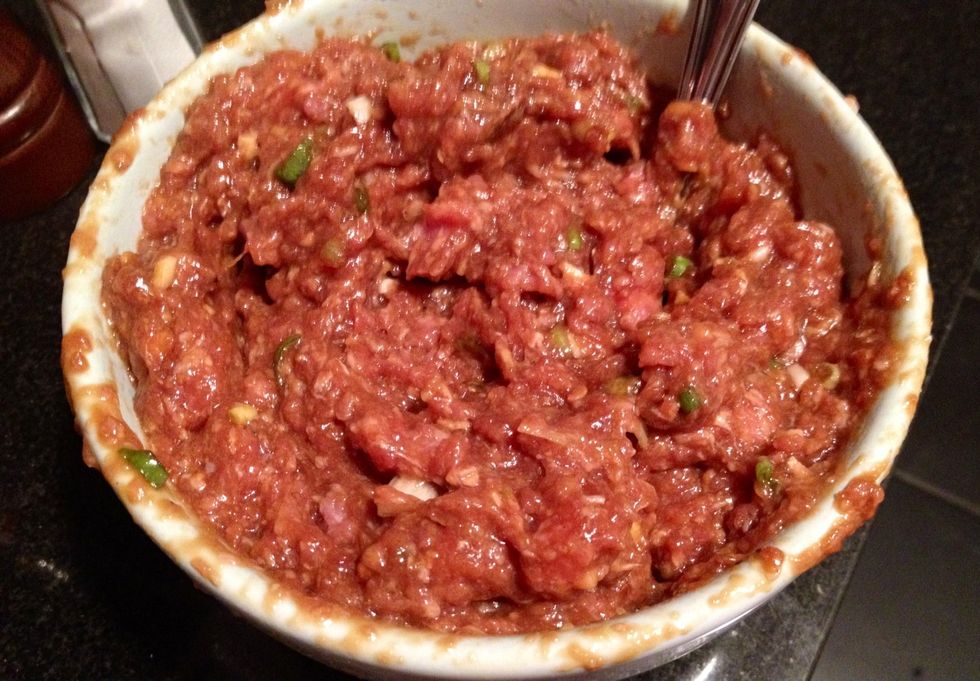 Now the filling is smooth. I added in about 1/3 cup of water total. Please note that if you are using shrimp/veggies instead of ground meat, don't add water.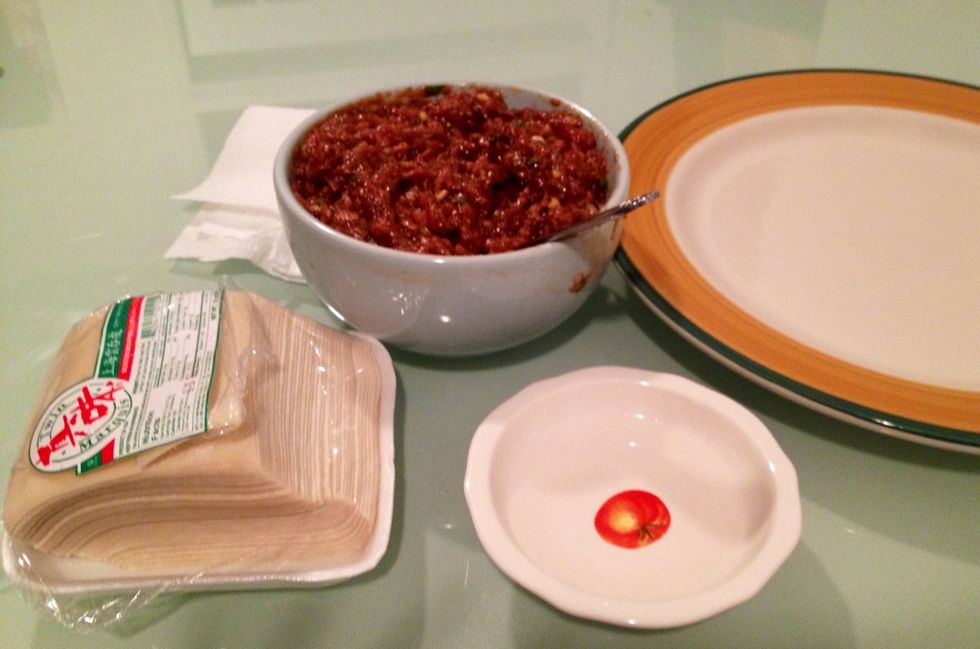 Set up wrapping station. You will need a small bowl of water and also a spoon.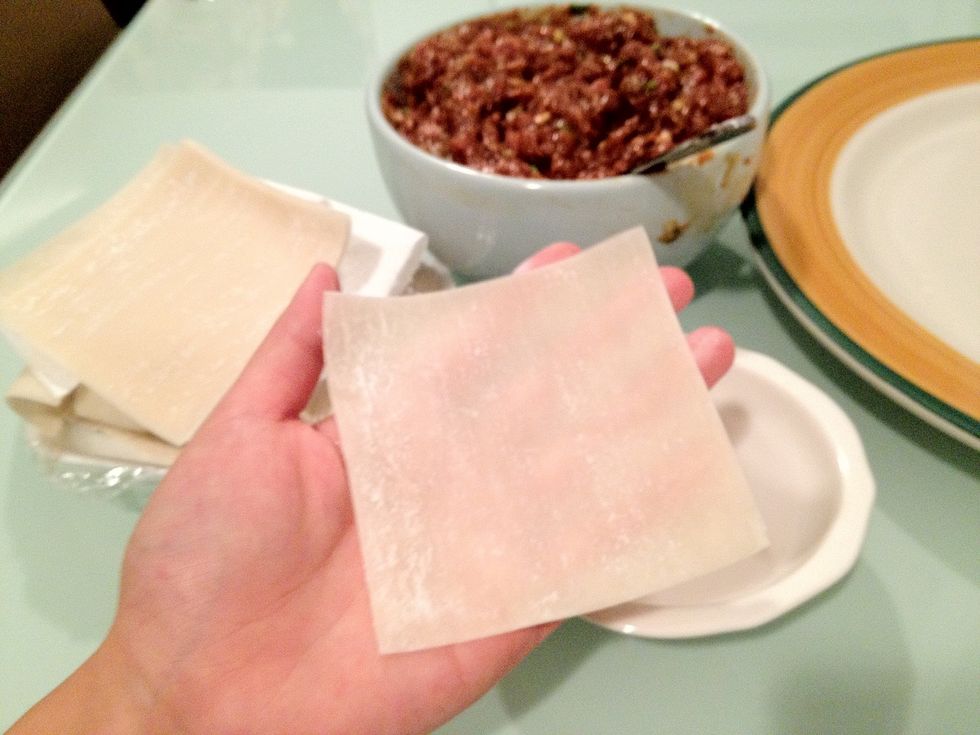 Place a wonton wrap in one hand.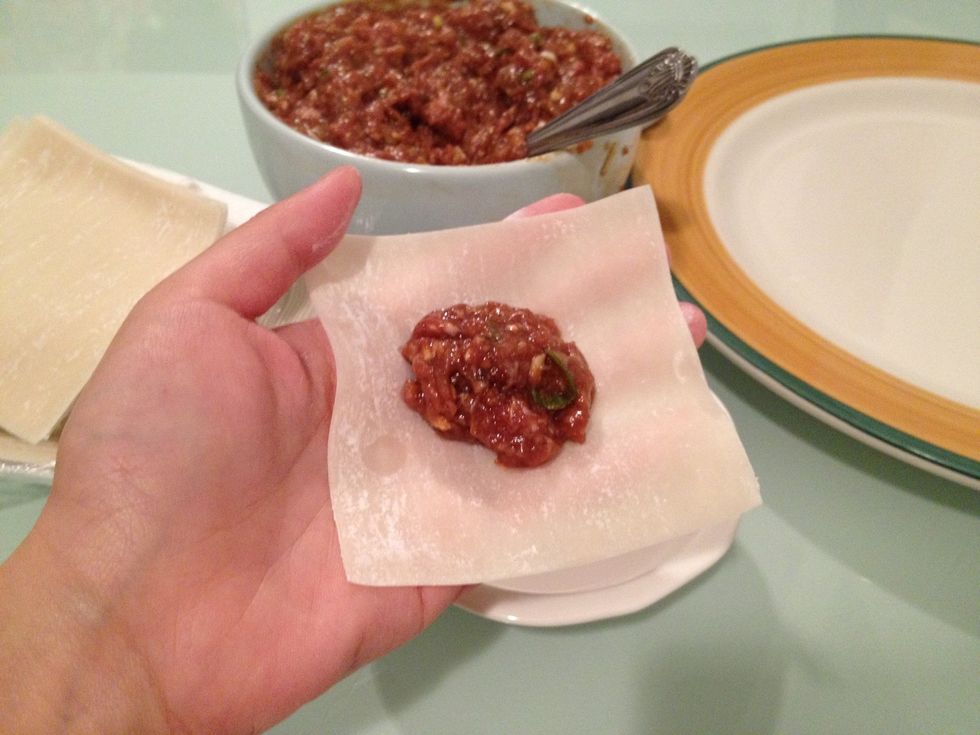 Scoop some filling, place in the center of the wrap. I used about 3/4 tbsp of filling.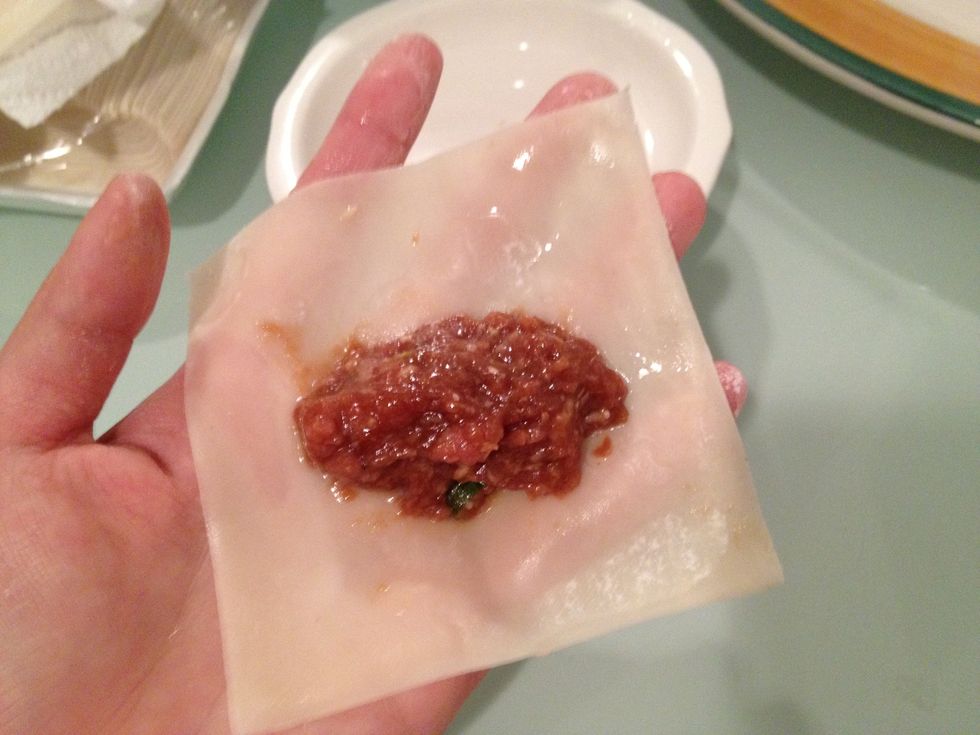 Form the filling into oval shape. This way the filling won't come out easily.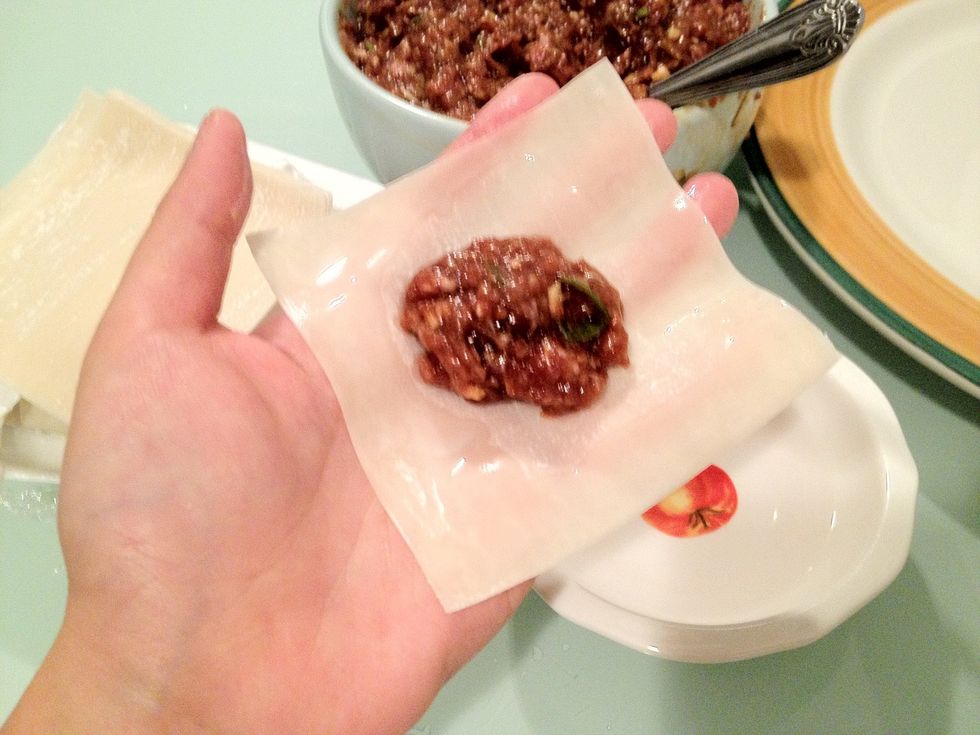 Dip your finger into the water and wet the edge of the wrap (about 1/2 inch wide)
Fold the wrap into a rectangular shape, like an envelope. Press firmly along the edges, make sure the filing won't come out.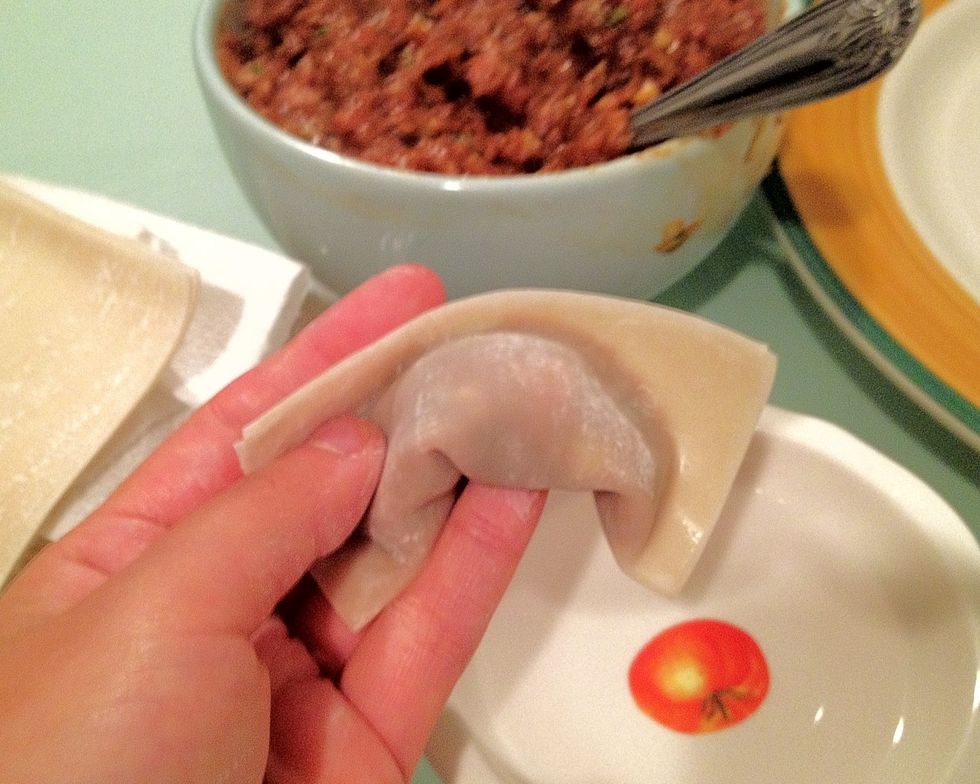 Fold the top of the wrap towards yourself, while folding the "pocket" down into a U shape. Put some water on the bottom right corner.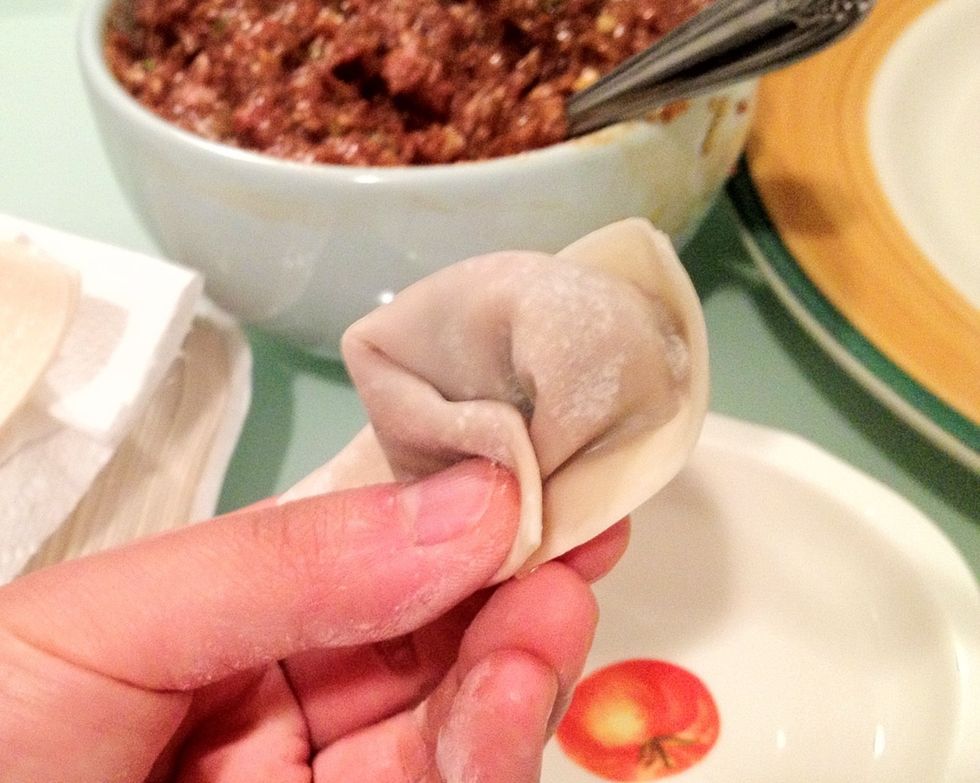 Fold the bottom left corner on top of the bottom right corner. Press firmly. The dough should stick together because of the water.
Done! :)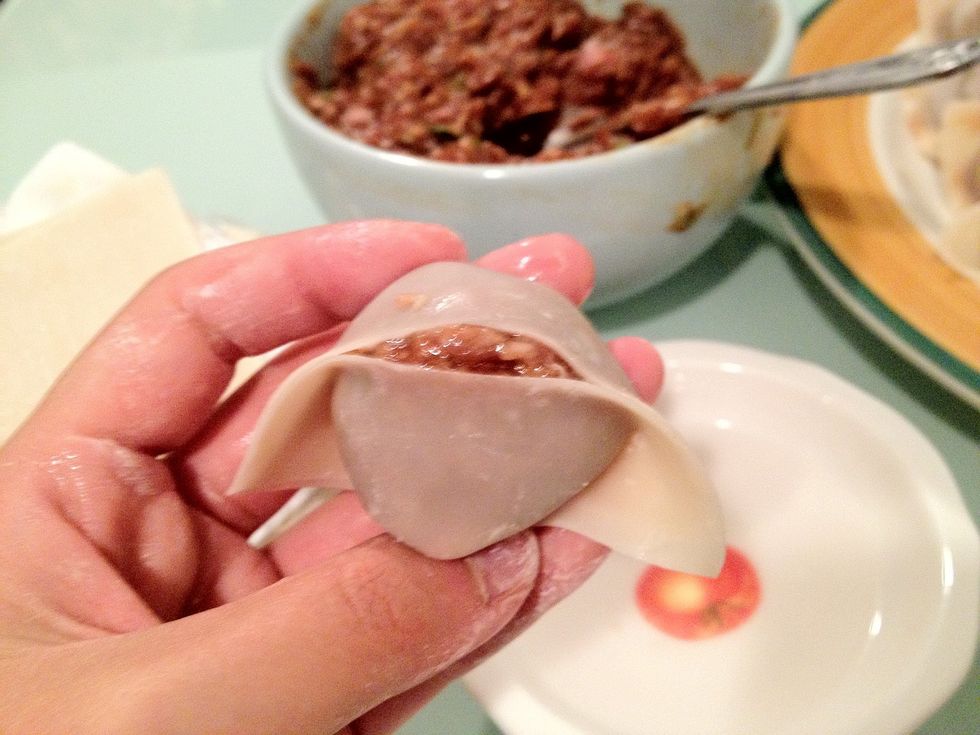 If the filling comes out like this when you wrap the wonton, you don't need to tear down the wrap. Just use a small spoon to scoop some filling out and press the wrap together.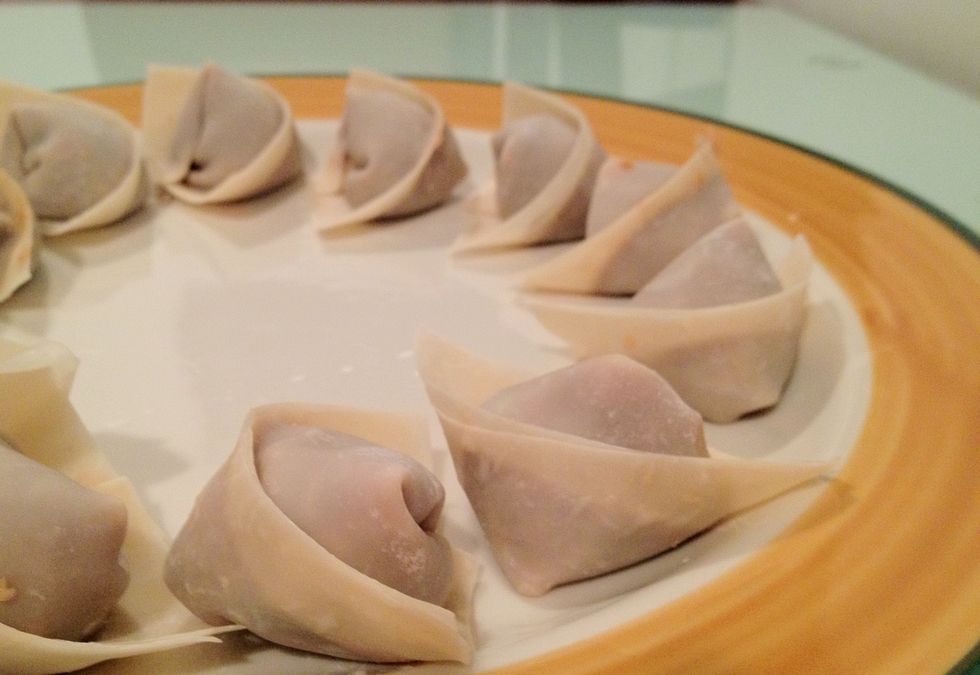 Once you know how to make one wonton, you will get fast at wrapping them.
Enjoy! Feel free to ask questions about making wontons. Please check out my guide for cooking wontons/dumplings.
1.0lb Ground pork
1.0 Pack of wontons skins
1.0 Scallion
1.0tsp Minced ginger
2.0 Clove of garlic, finely chopped
3.0Tbsp Shaoxing rice wine
1.0Tbsp Light soy sauce
1.0Tbsp Dark soy sauce
1.0 Egg
1/2Tbsp Corn starch
1.0Tbsp Olive oil
1/2Tbsp Sesame oil