Preheat oven to 180 deg. Celcius (about 360 deg. Fahrenheit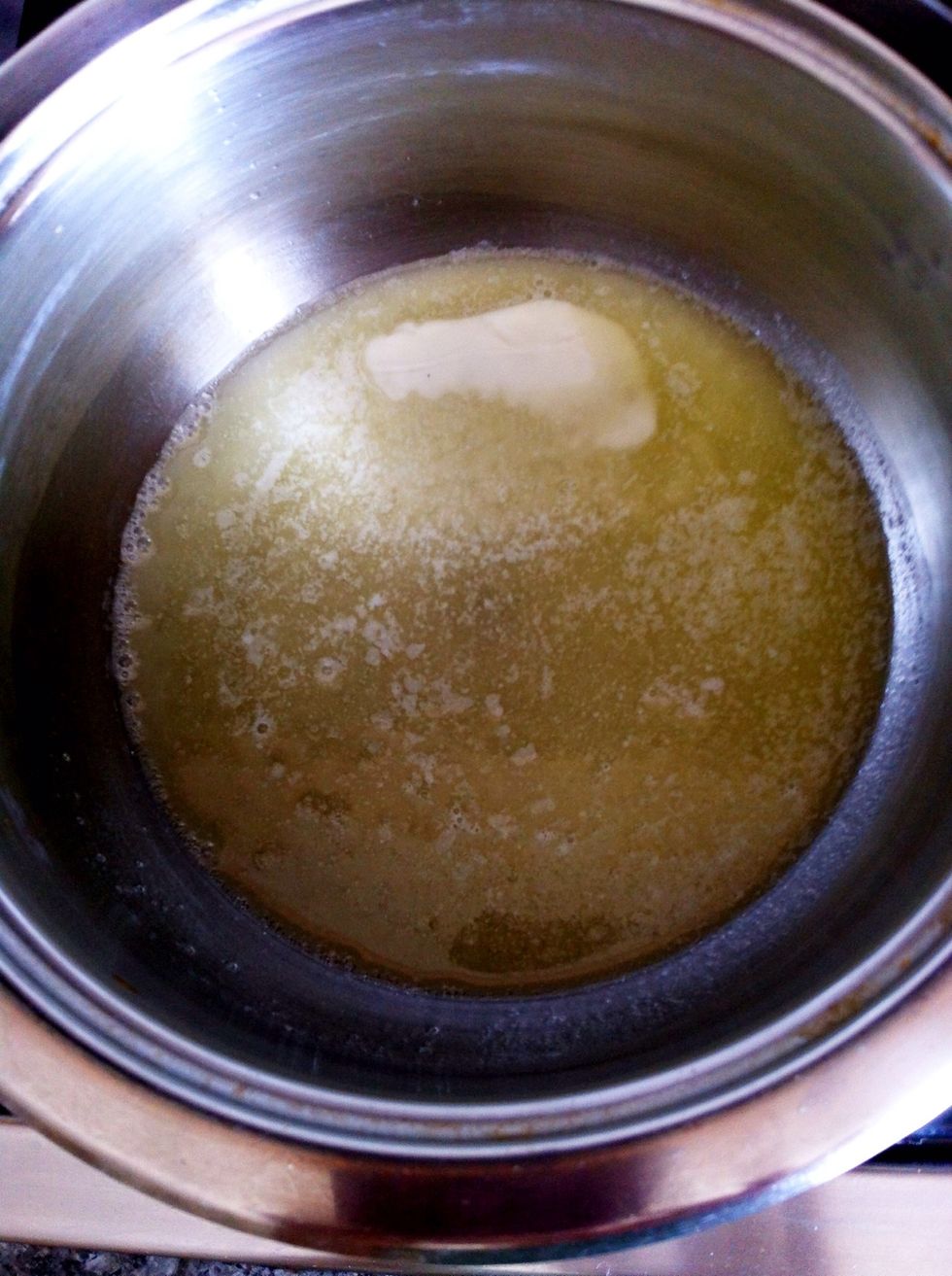 Melt butter over low heat and set aside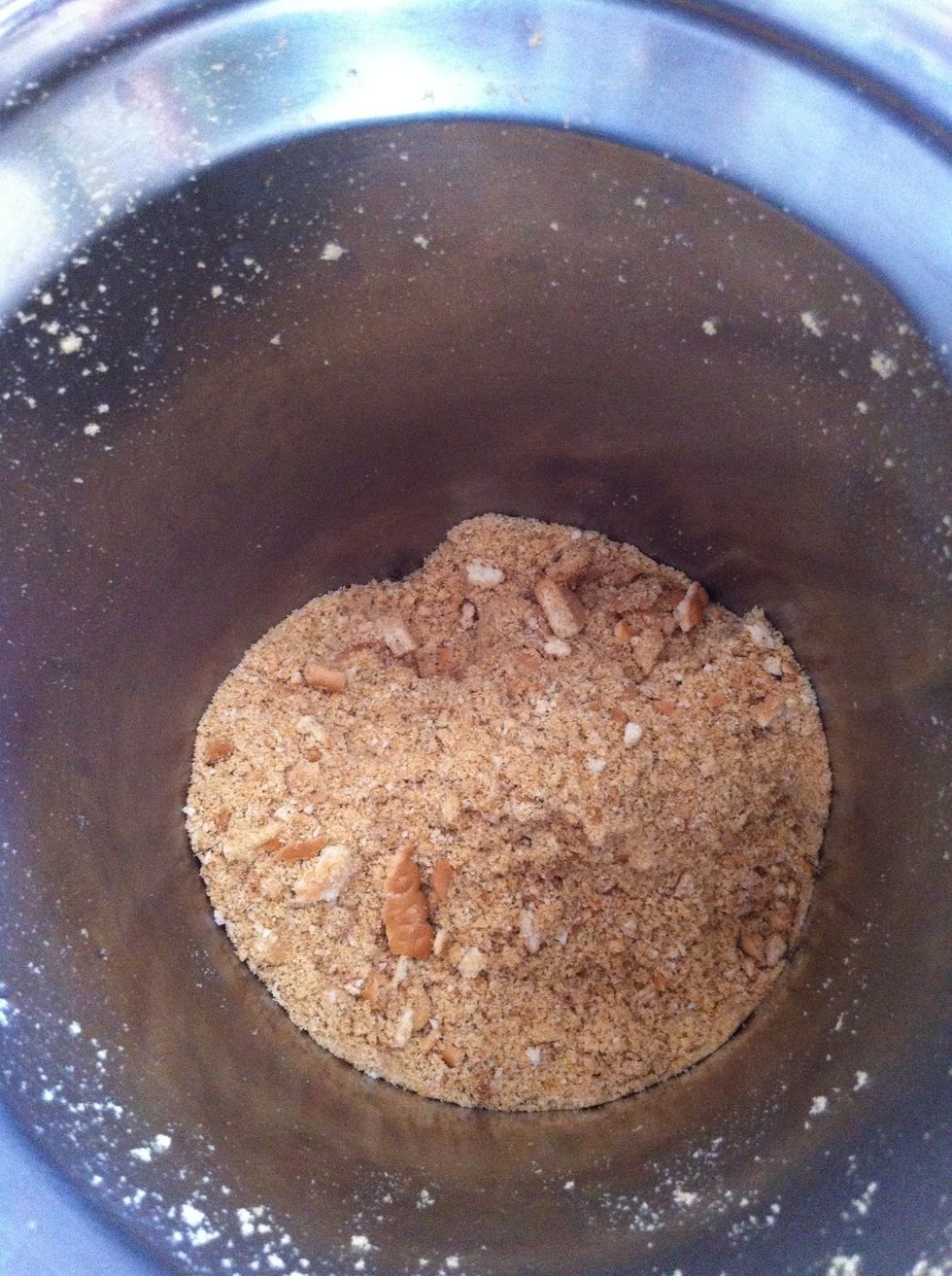 Blend biscuits until fine
Line the bottom of a round baking tin with oven paper and pour biscuit crumbs over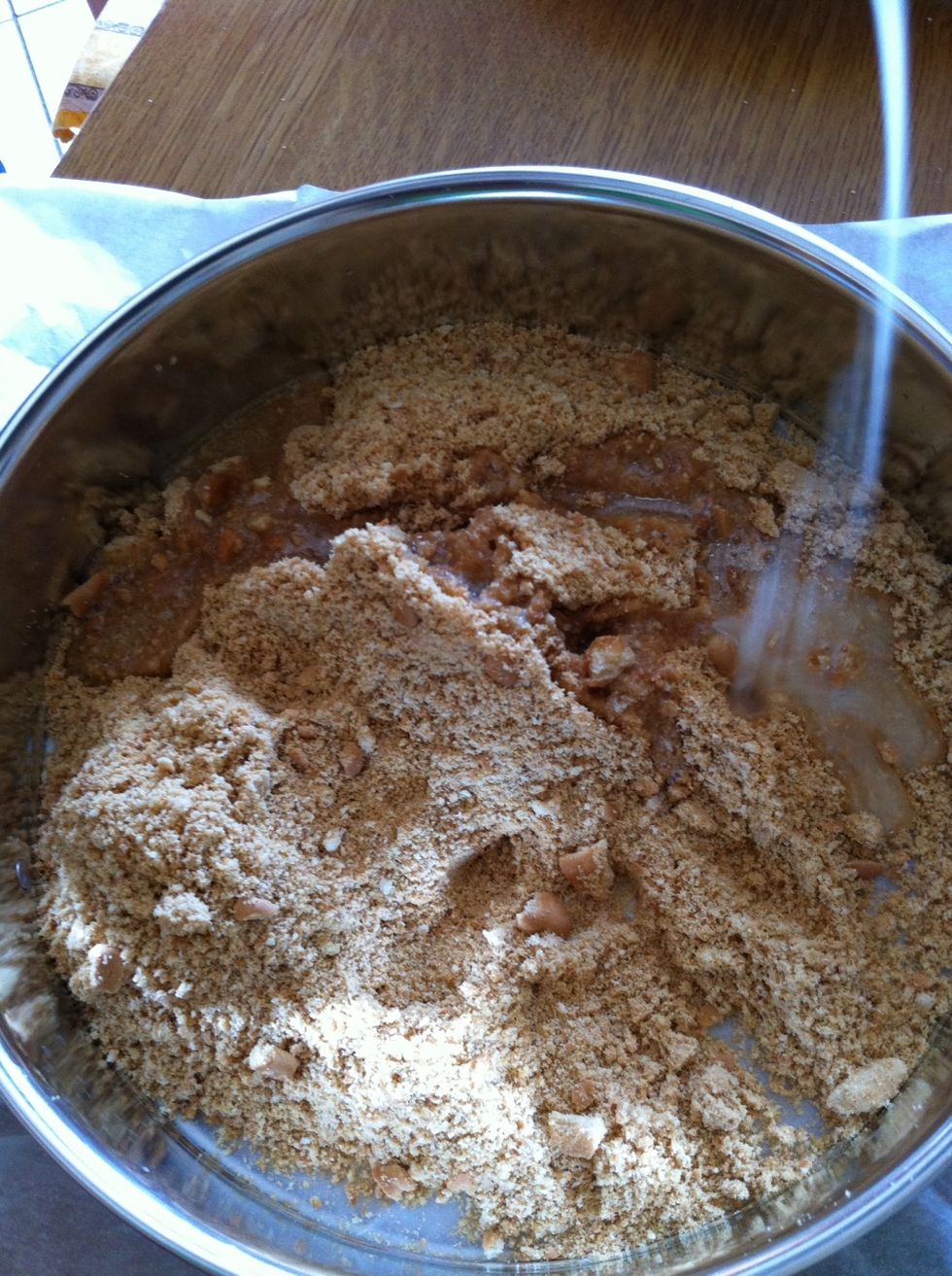 Add the melted butter to the biscuit crumbs and mix well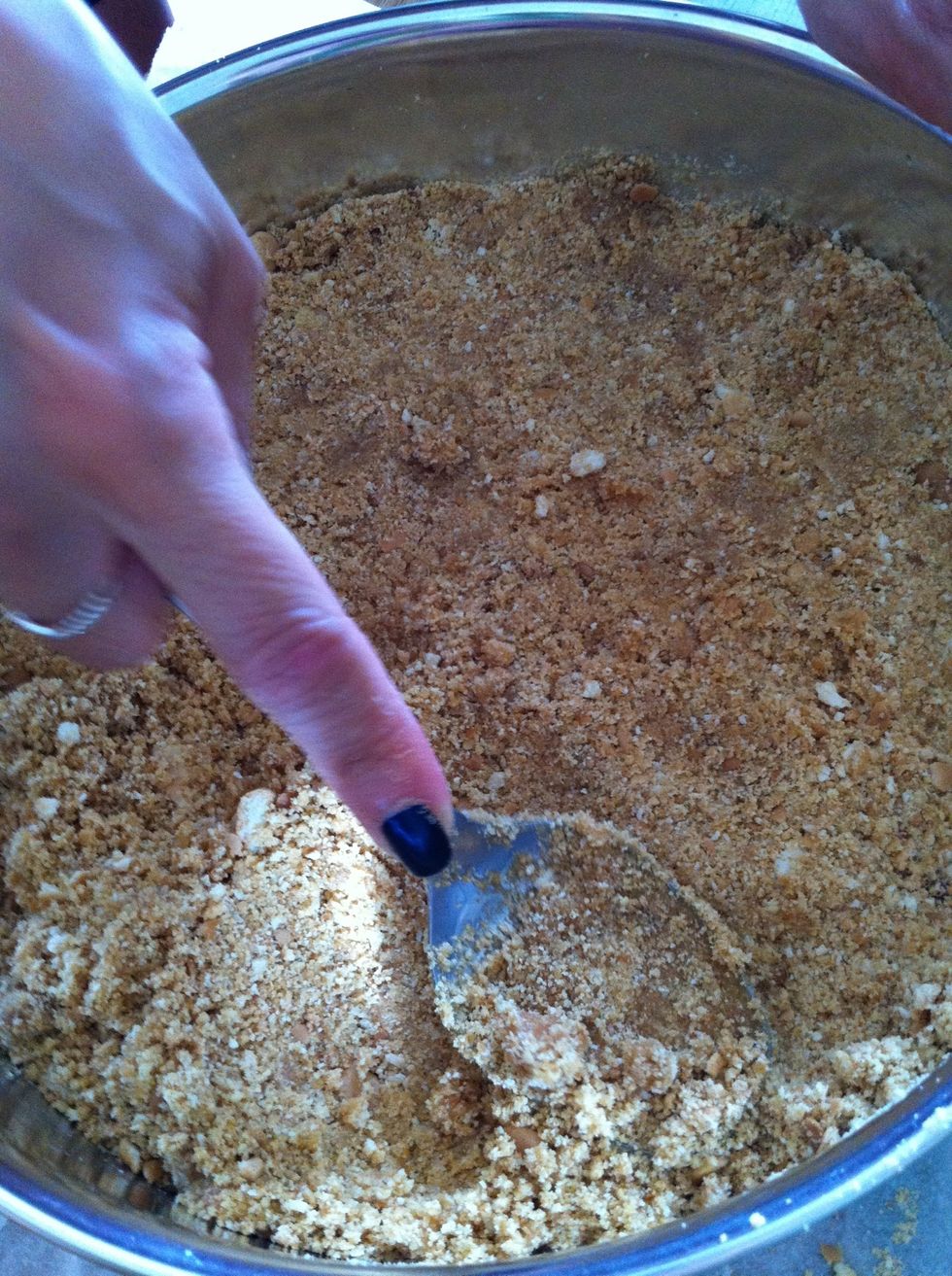 Press down with a spoon until a flat and uniform layer is formed
Leave in oven for around 10 minutes then remove and let it cool for another 10 minutes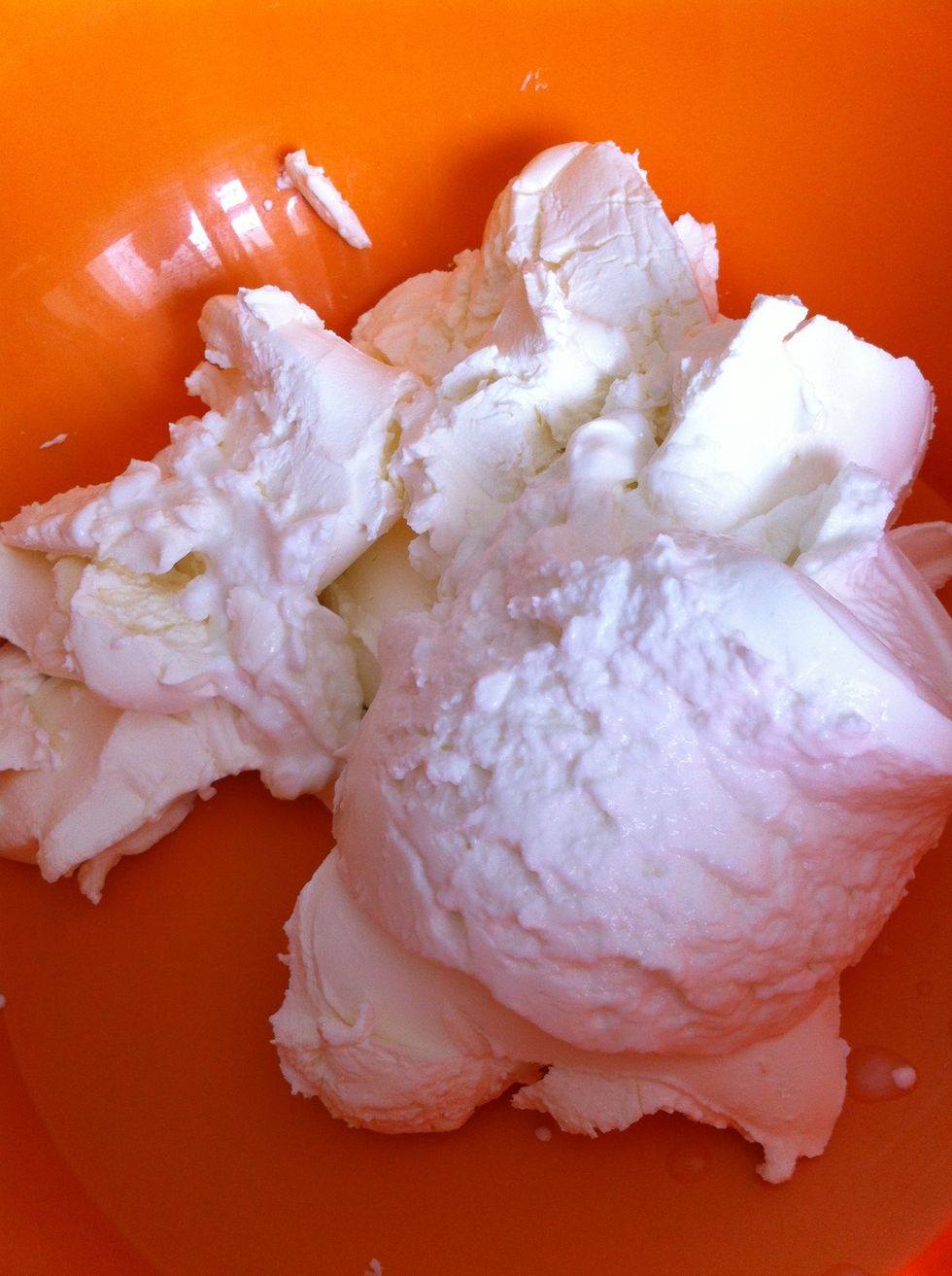 Mix together greek yogurt and Philadelphia cream cheese in one bowl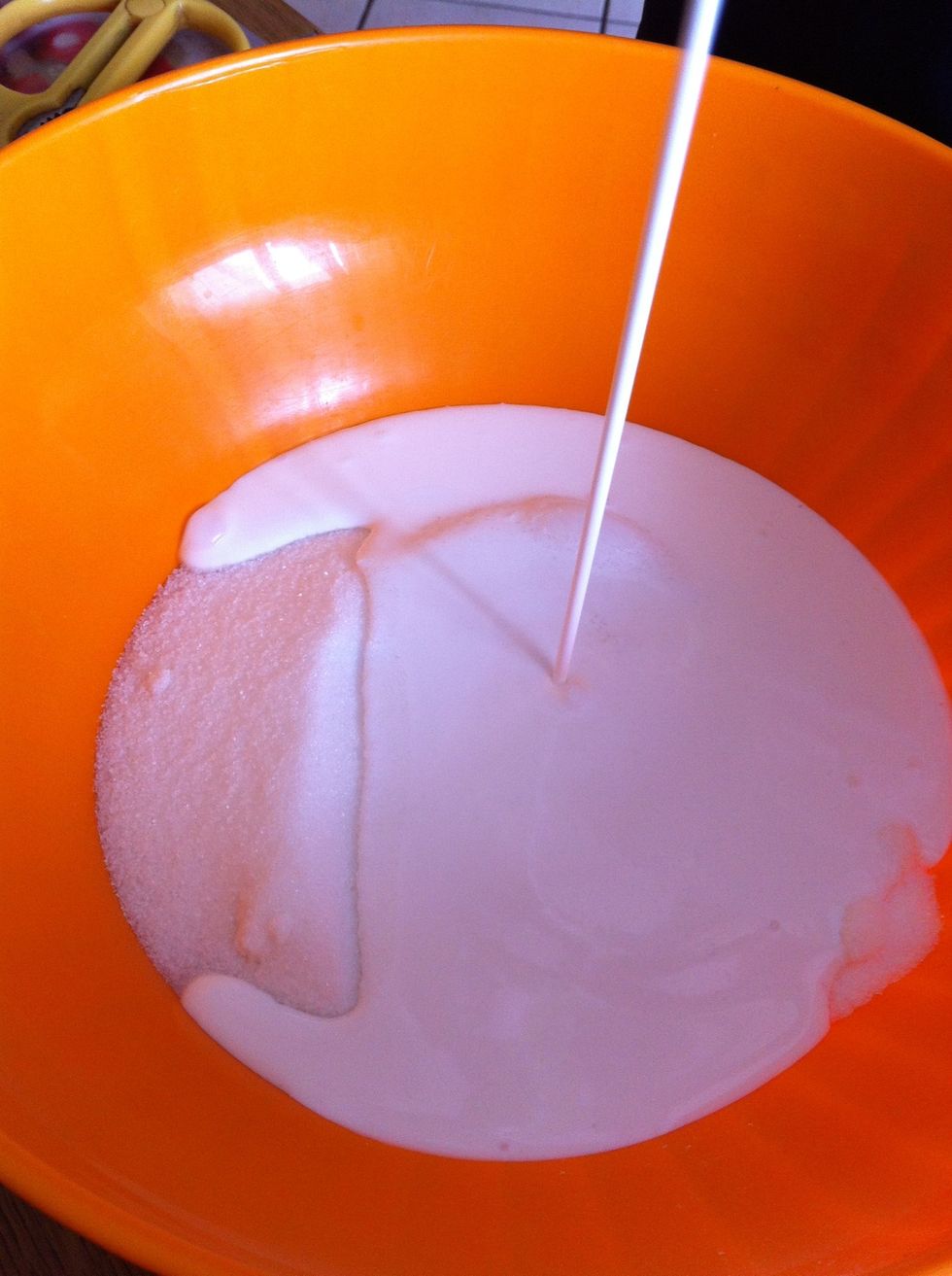 In another bowl, mix together sugar and whipping cream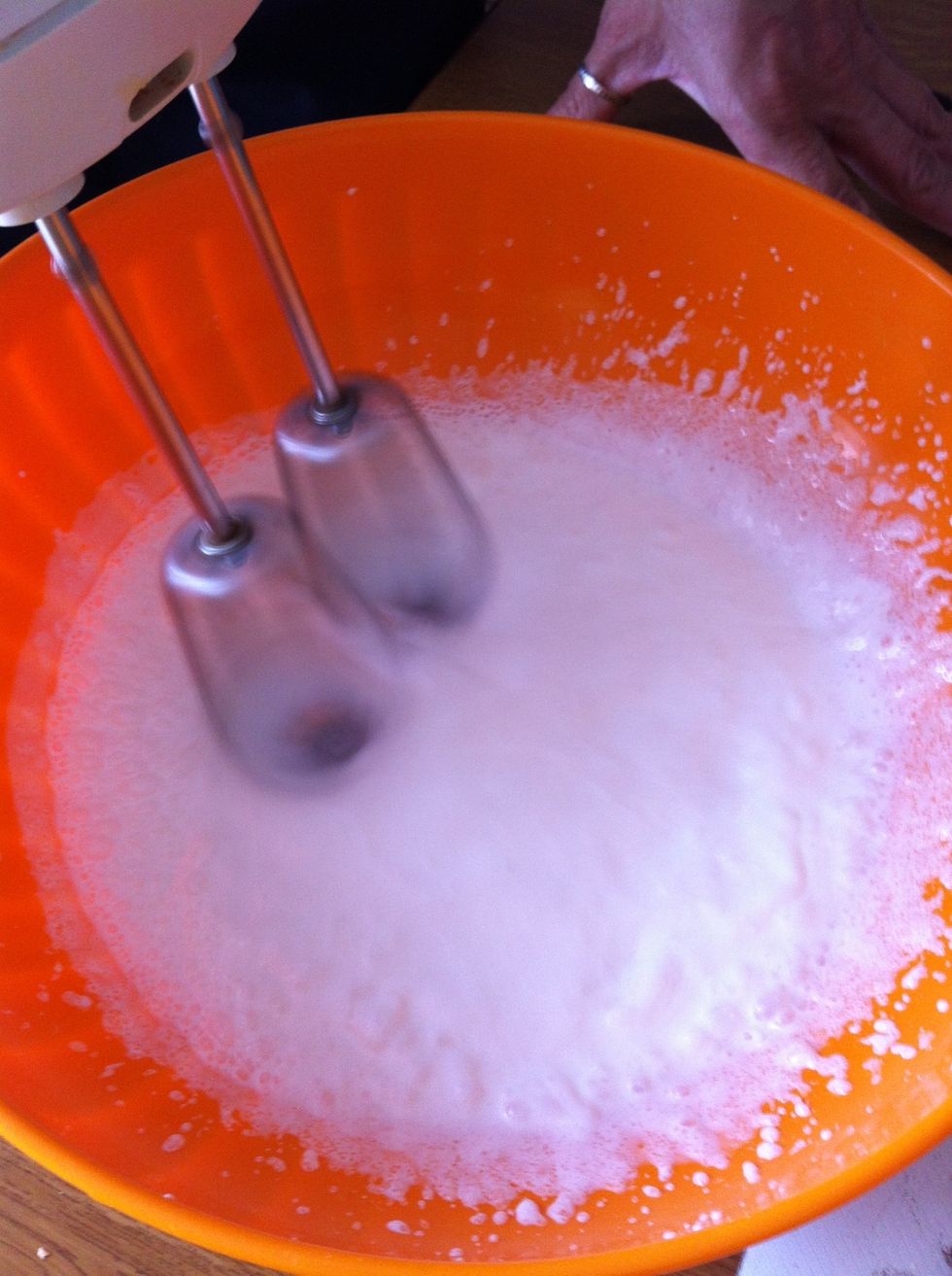 Blend sugar & whipping cream with hand blender until...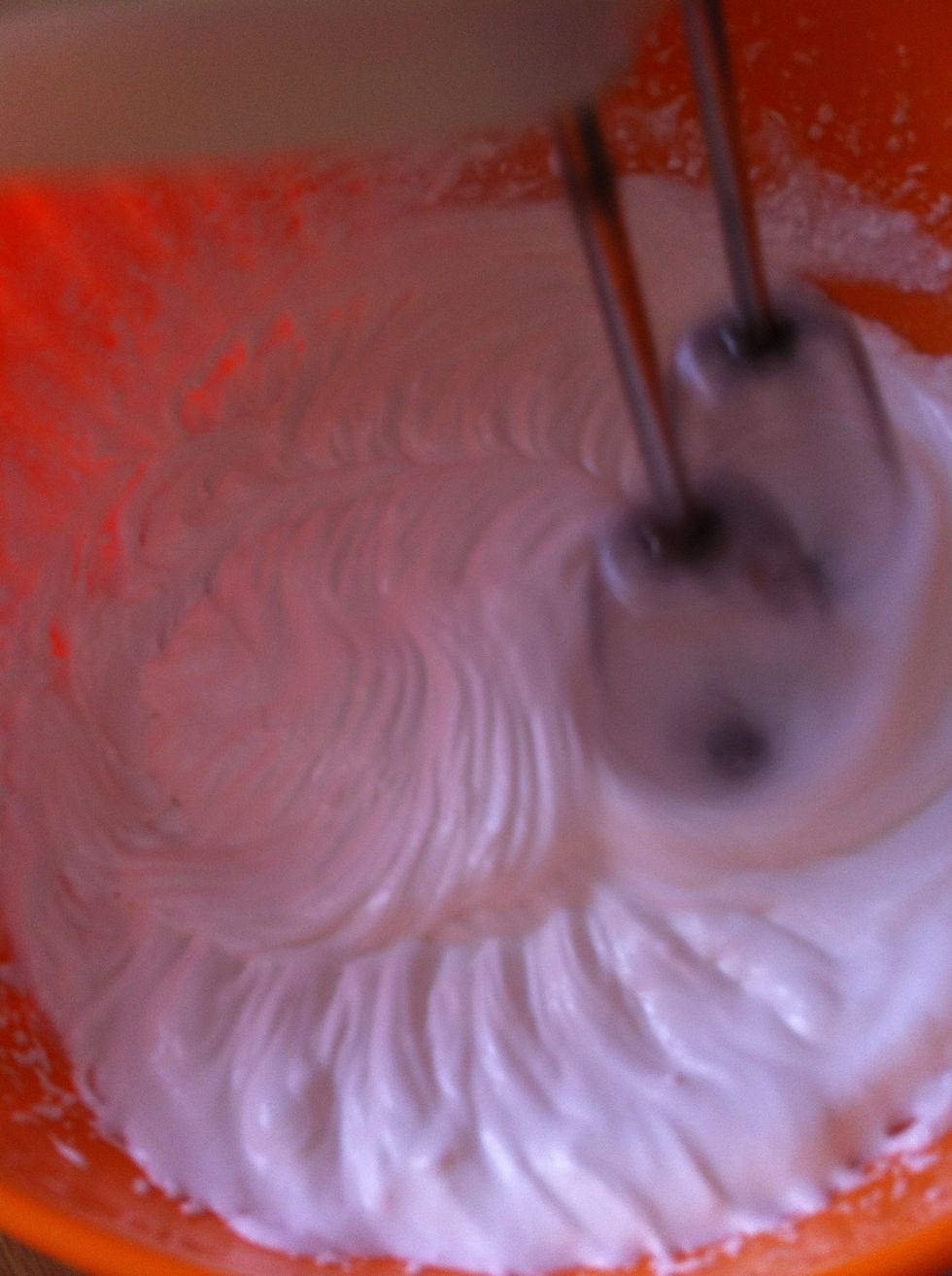 yogurt-like consistency is achieved. Repeat for other mixture (greek yogurt and Philadelphia cream cheese)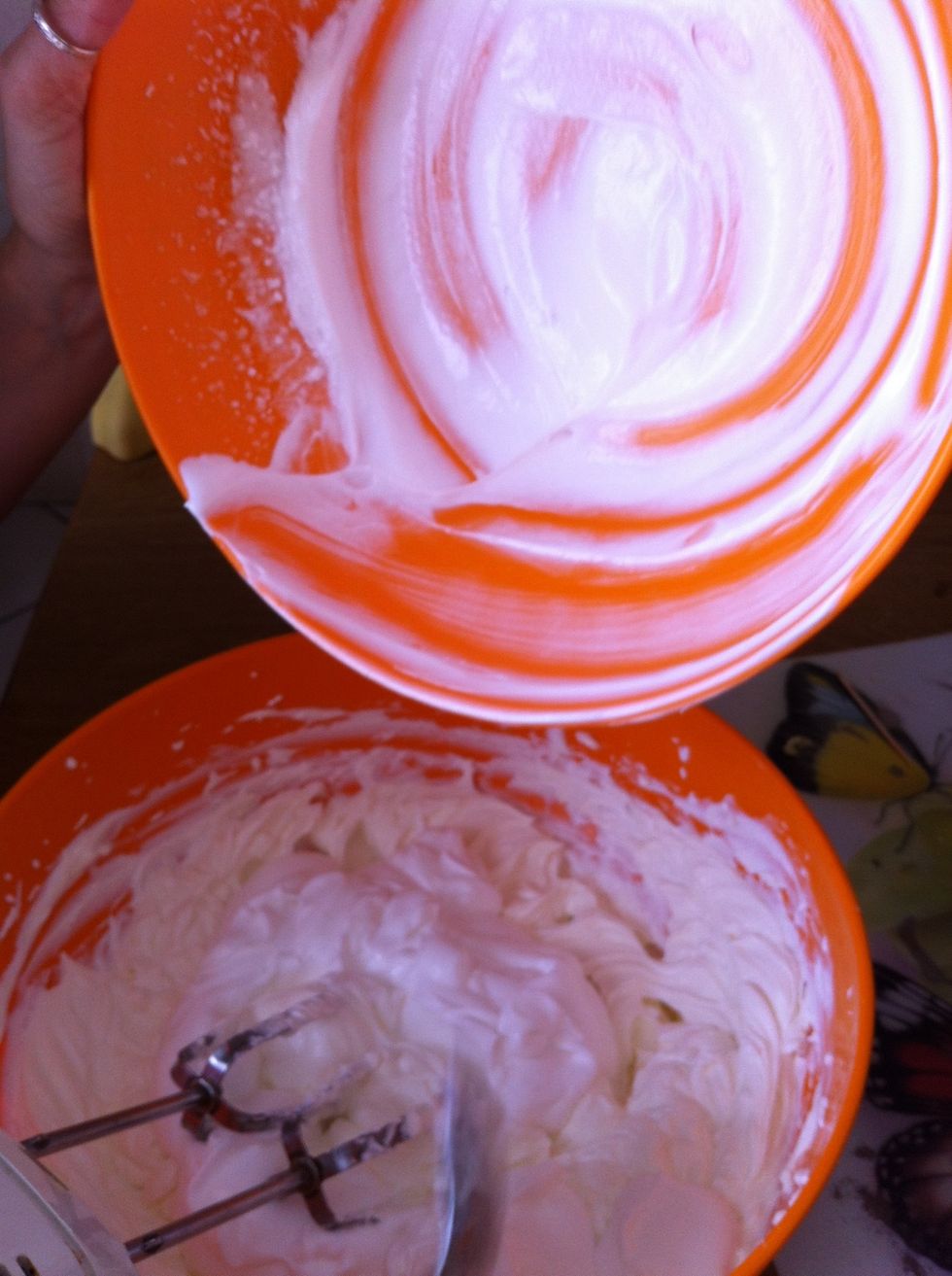 Combine both mixtures in one bowl and mix well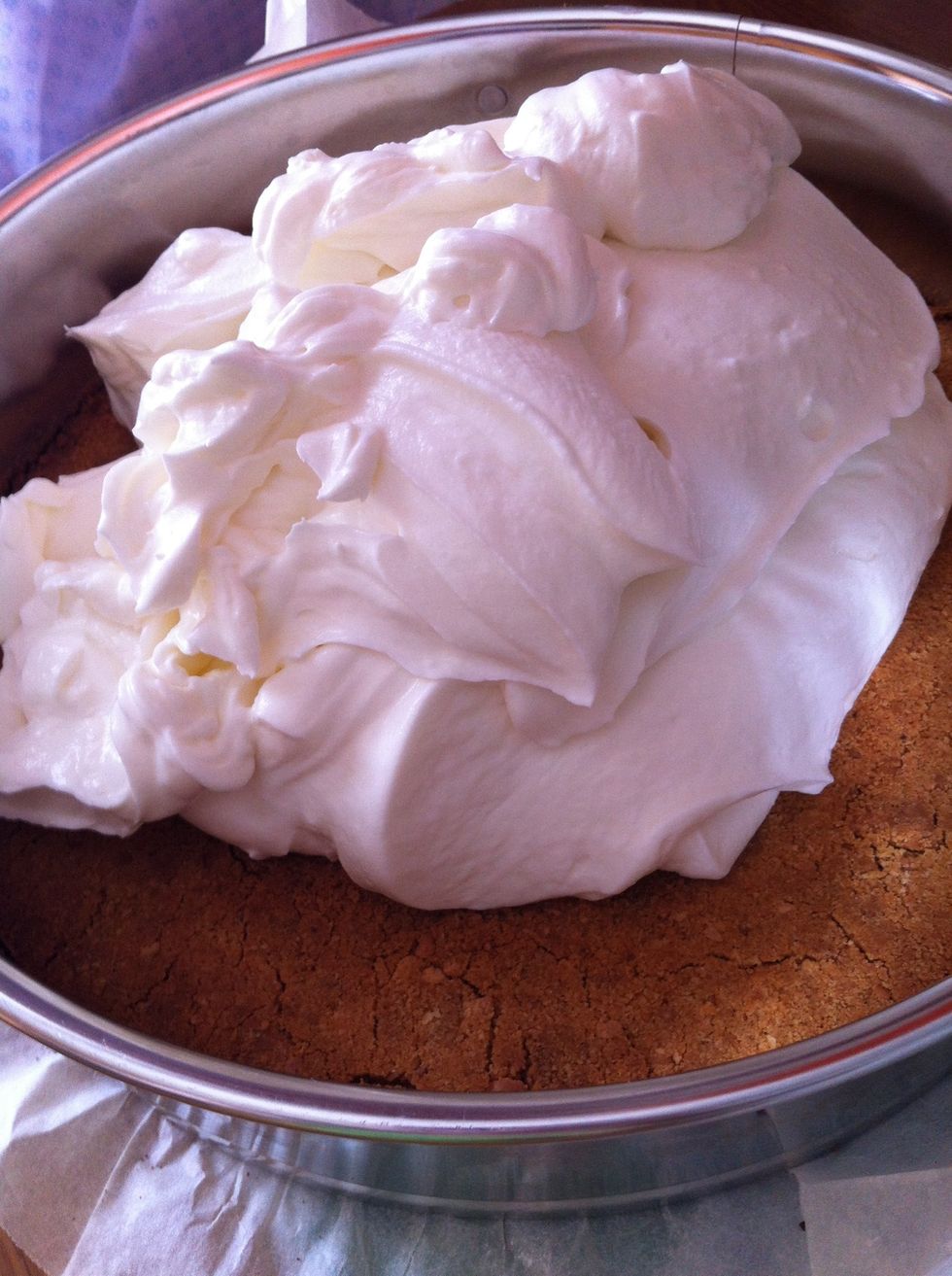 Pour mixture onto biscuit base in baking tin and spread evenly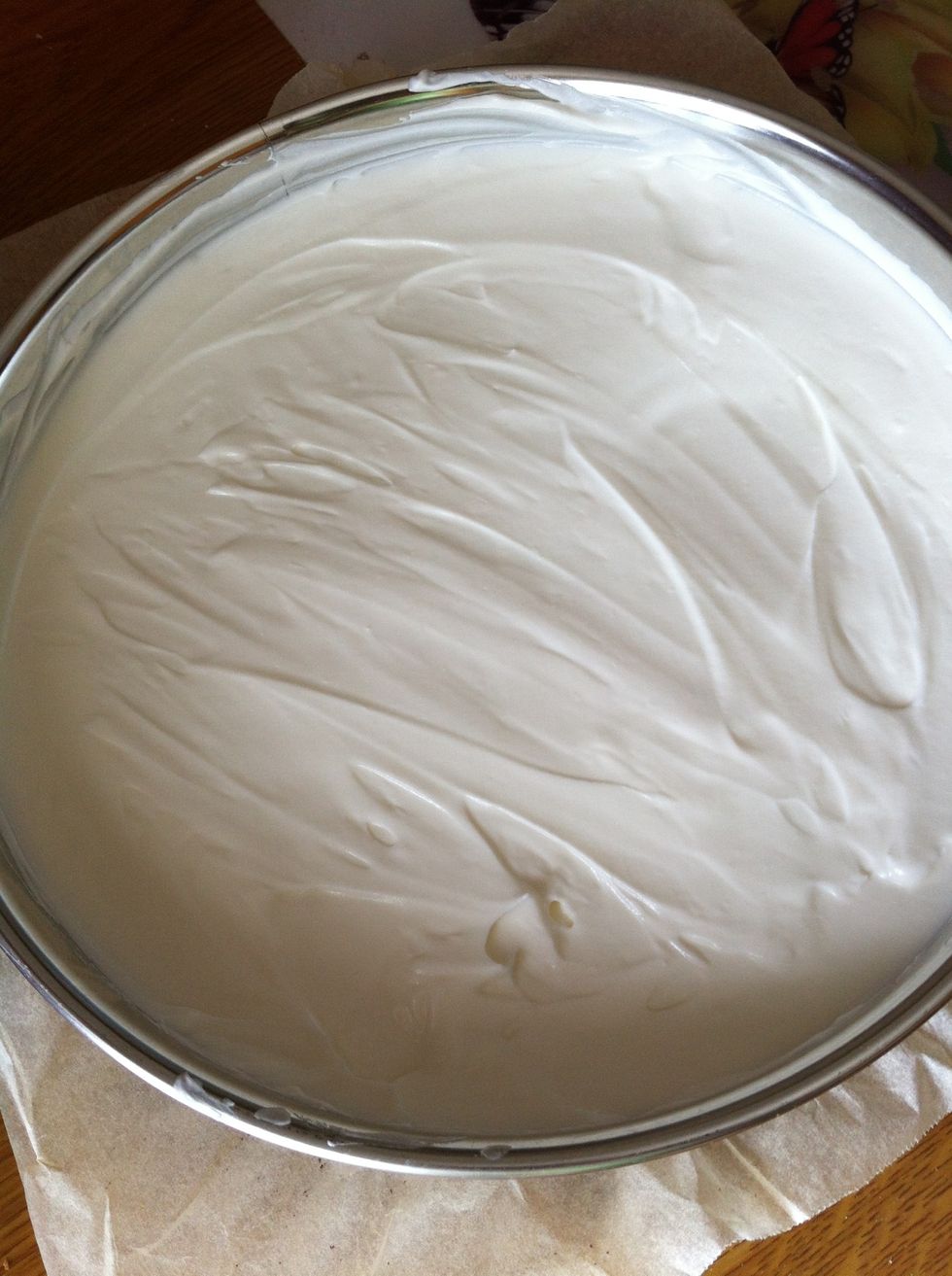 Refrigerate for at least 4 hours, until cheese mixture firms up
Add caster sugar to wild berries in a pan and mix over low heat until it achieves a jam-like consistency then remove from stove and leave to cool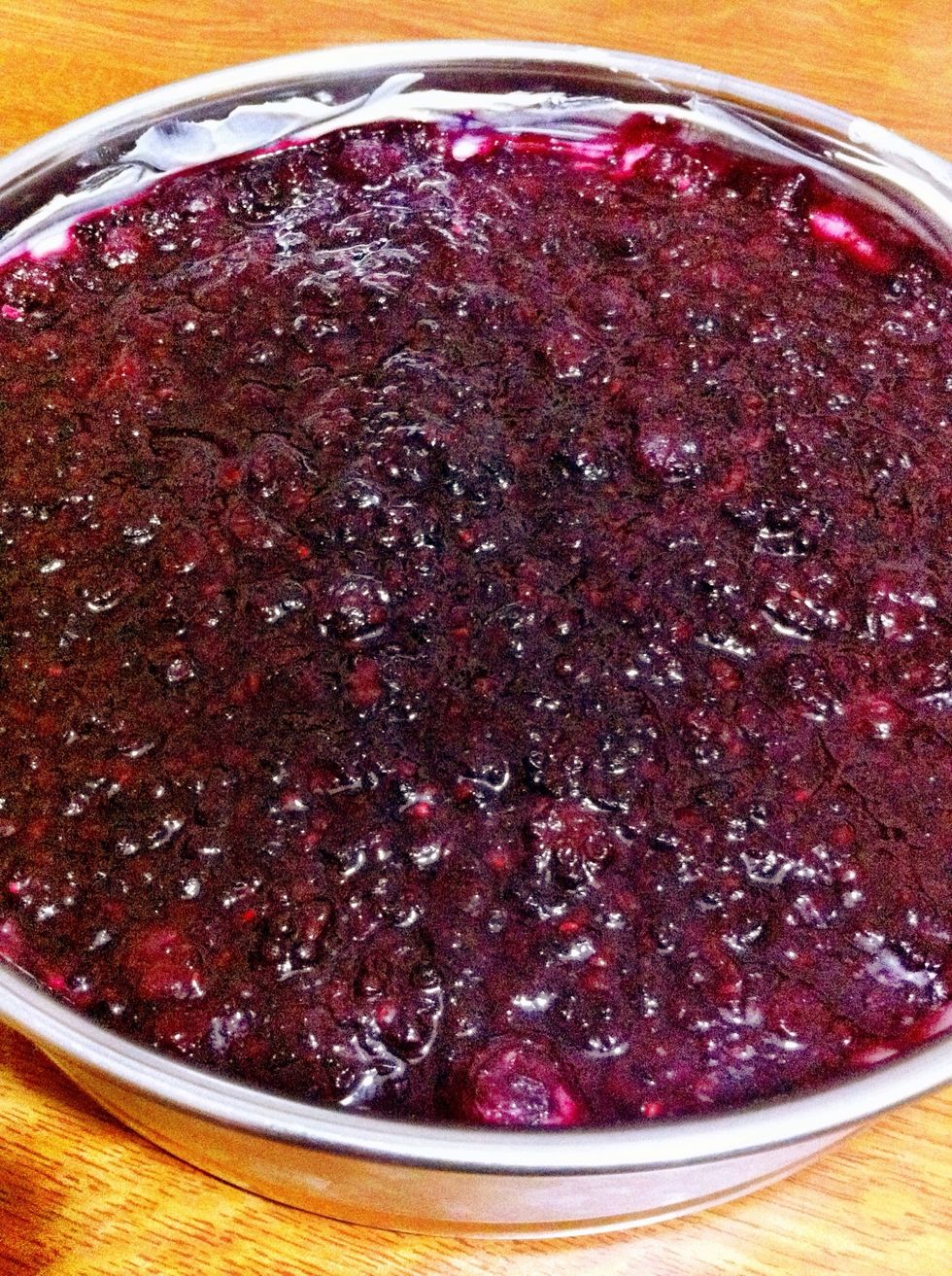 Spread cooled wild berries over cake and there you have it!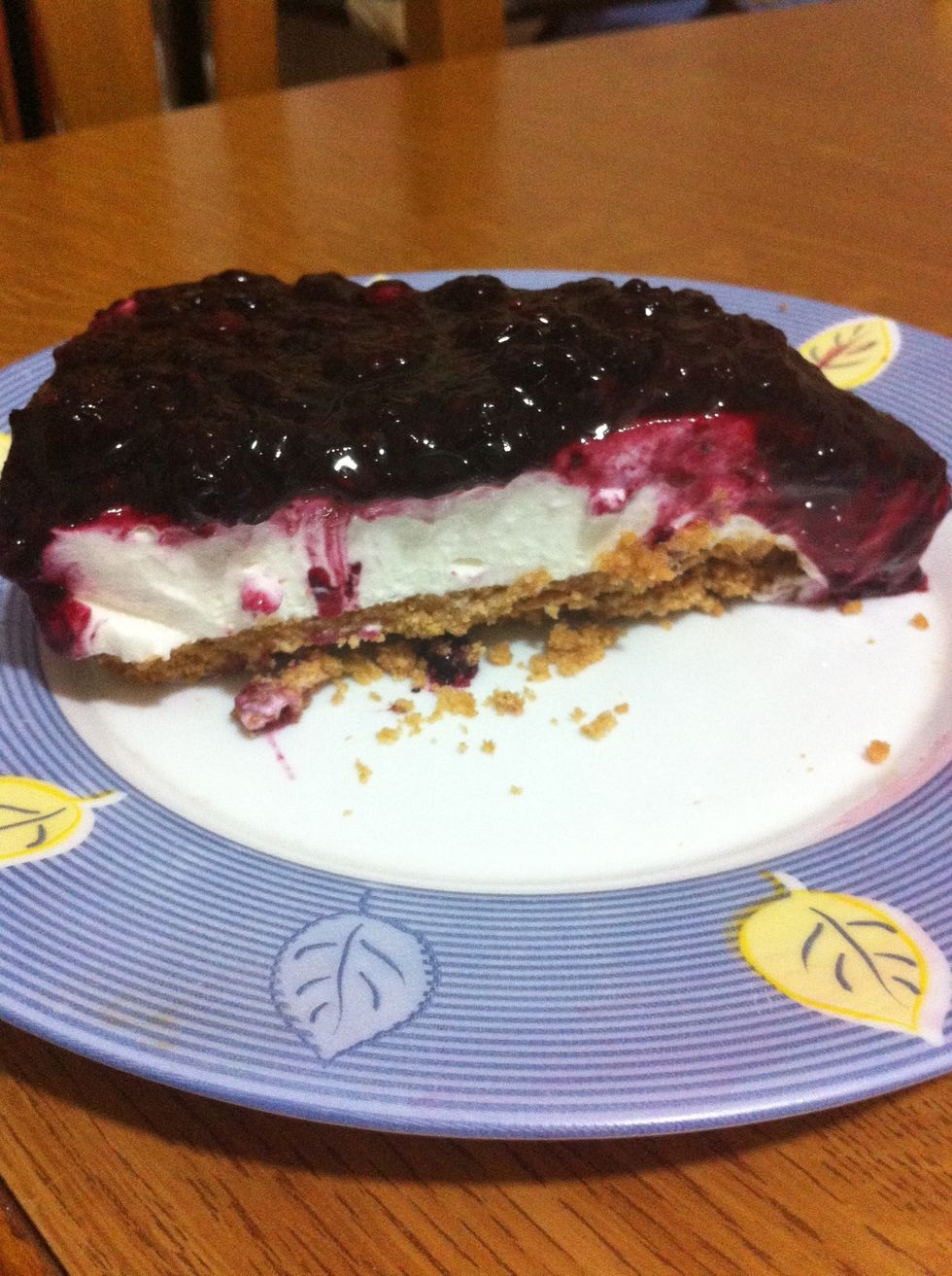 Serve & eat immediately!
60.0g Butter
250.0g Biscuits (such as Digestives)
200.0g Whipping cream (not whipped cream)
350.0g Philadelphia cream cheese
1.0c Greek yogurt
1/2c Sugar
300.0g Wild berries (fresh or defrosted)
3.0Tbsp Caster sugar
1.0 Hand blender
1.0 Round baking tin
Oven paper