Make Wicked Melted Witch Halloween Treats
5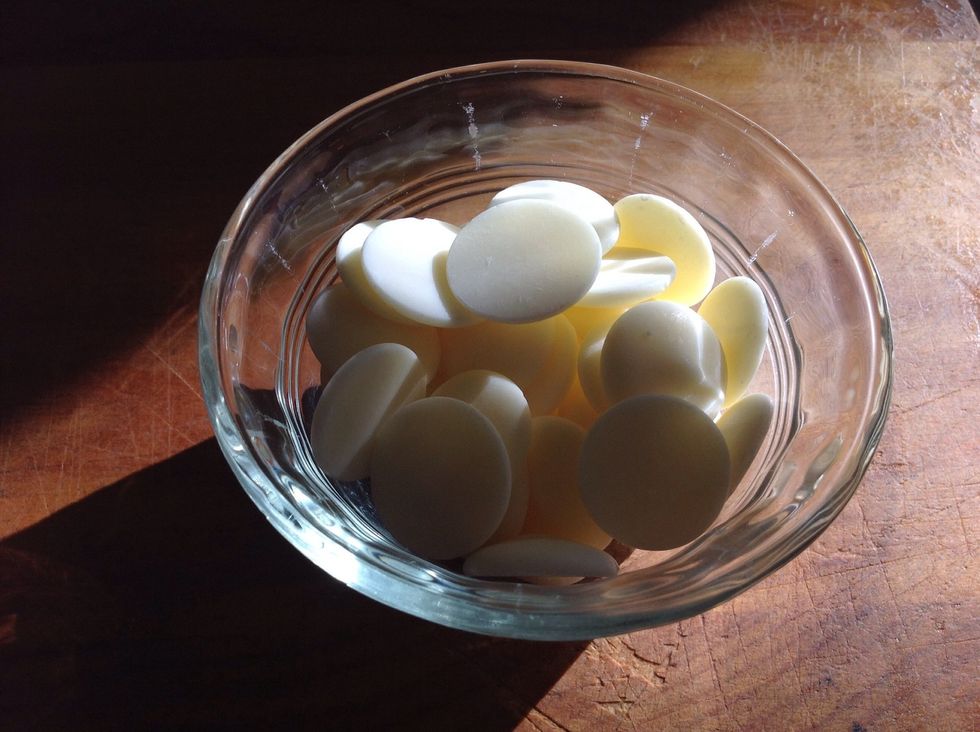 Melt the white chocolate and stir in green food colouring. In a separate bowl, melt the dark chocolate and add black food colouring as needed to match the Oreo colour.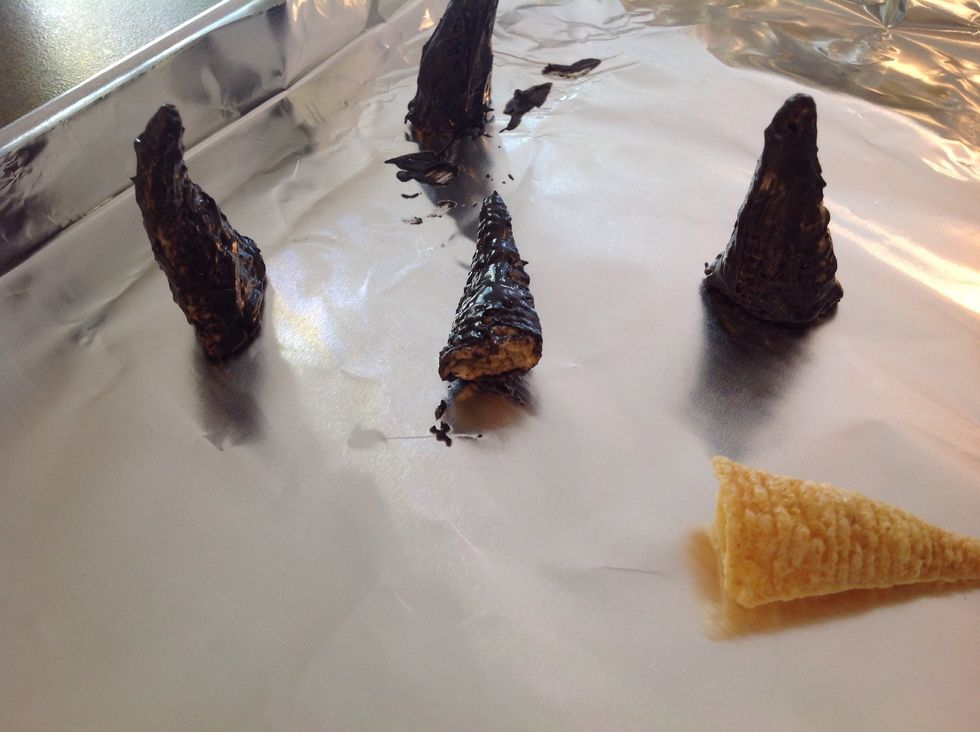 This is the messy bit: dip Bugles in chocolate (or finger paint it on). Allow to cool.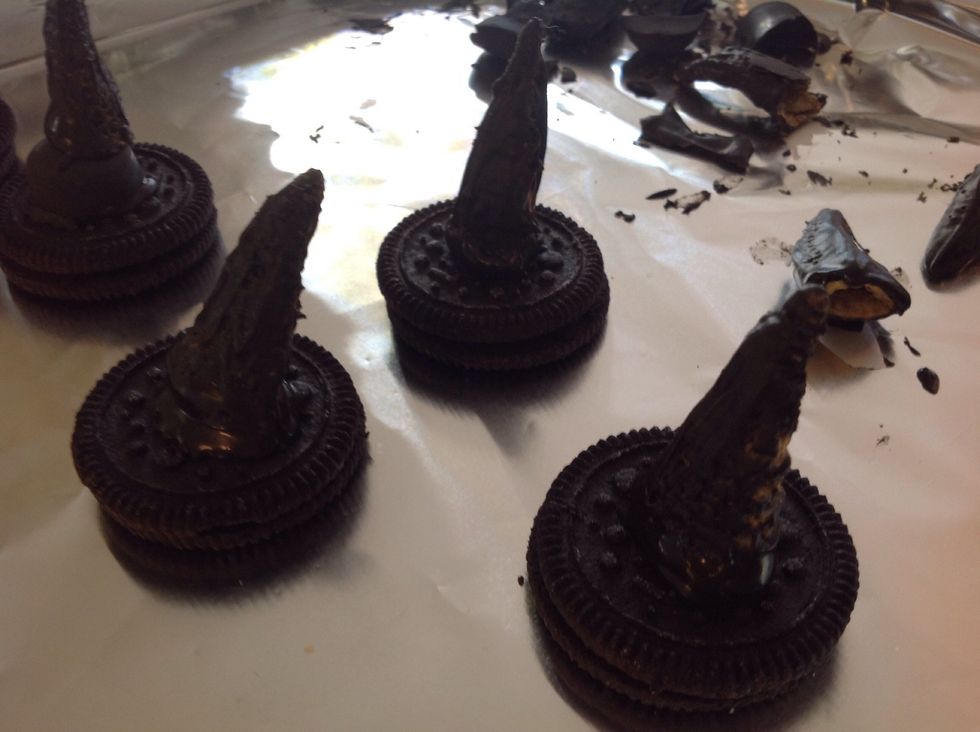 Attach to the Oreo with melted chocolate. Allow to cool.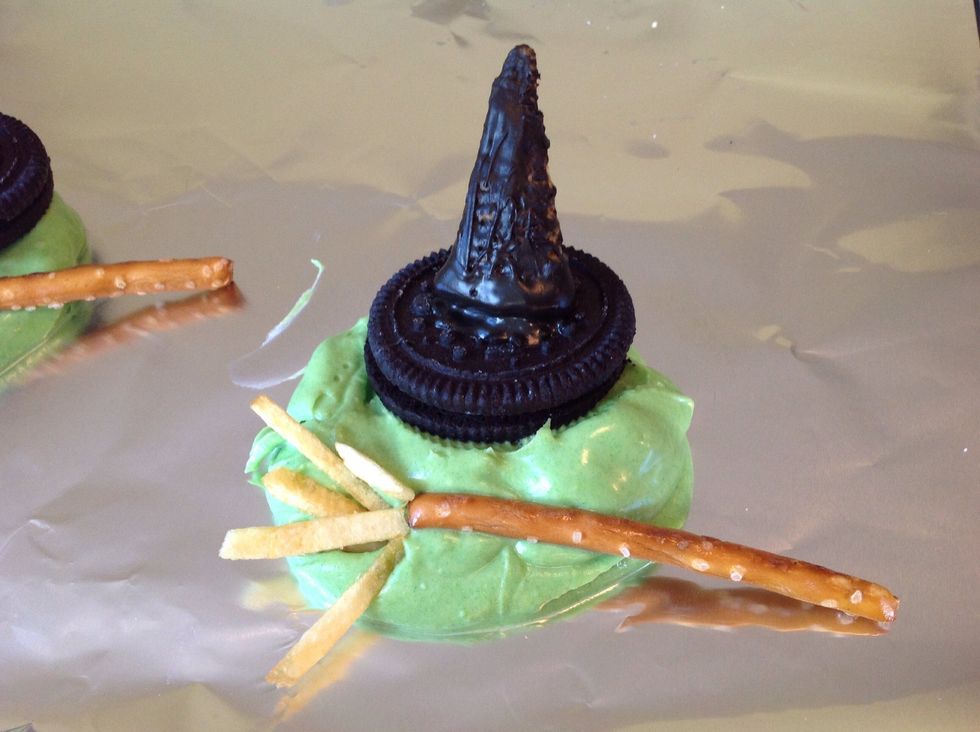 Assemble: pour the green-colour white chocolate into a puddle for the melted witch. My chocolate wasn't soft enough here. Quickly add the hat and make a broom out of a pretzel and hickory sticks.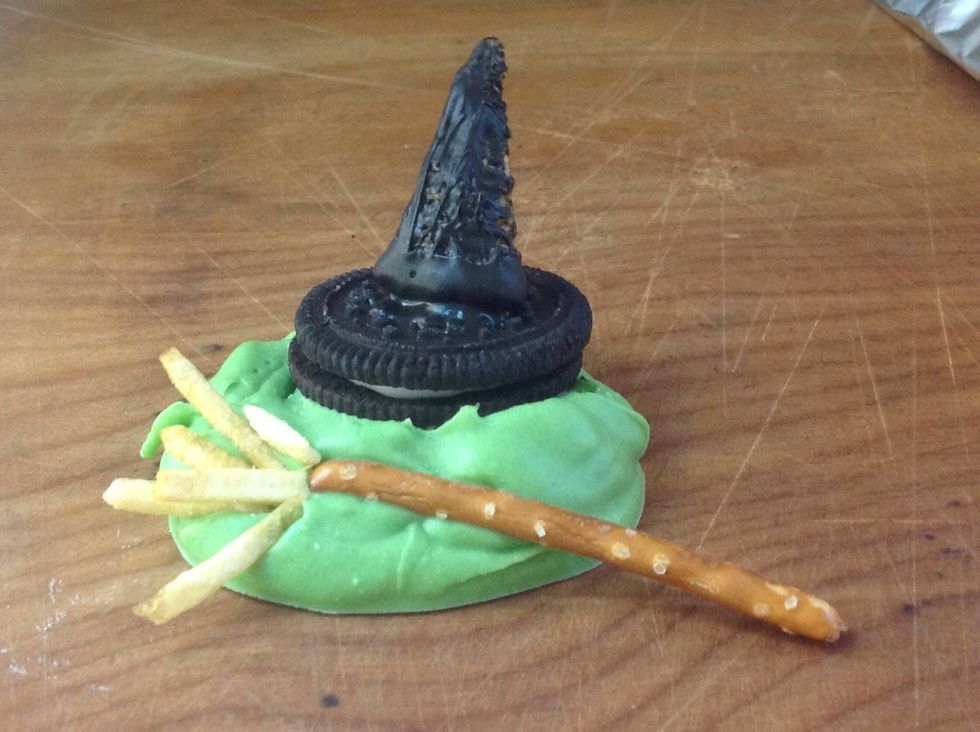 Once completely cool, peel off the foil.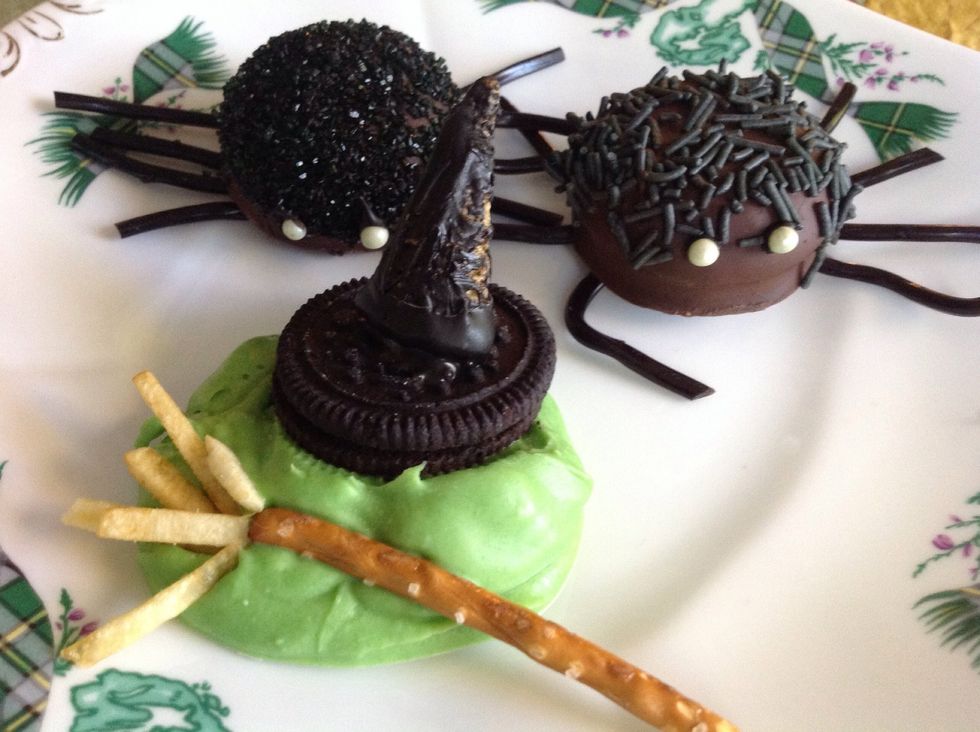 And try these Spooky Spiders in my separate guide!
White chocolate
Green food colouring
Bugles
Oreo cookies
Black food colouring
Dark chocolate
Stick pretzels
Hickory sticks
Margaret Mckellar
Marketer by day; Mom, amateur chef and passionate foodie by night. Experimenting in the kitchen.