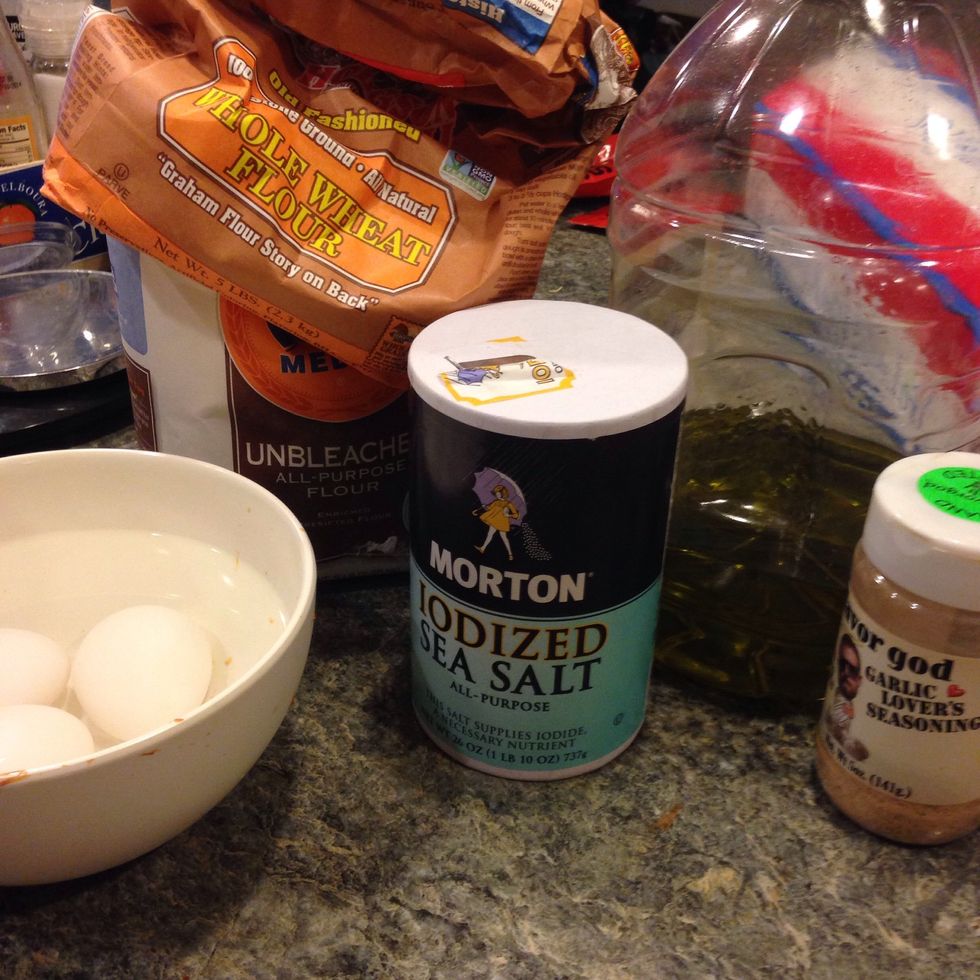 My supplies!! Eggs are coming to ROOM TEMPERATURE in LUKE WARM water! Great trick!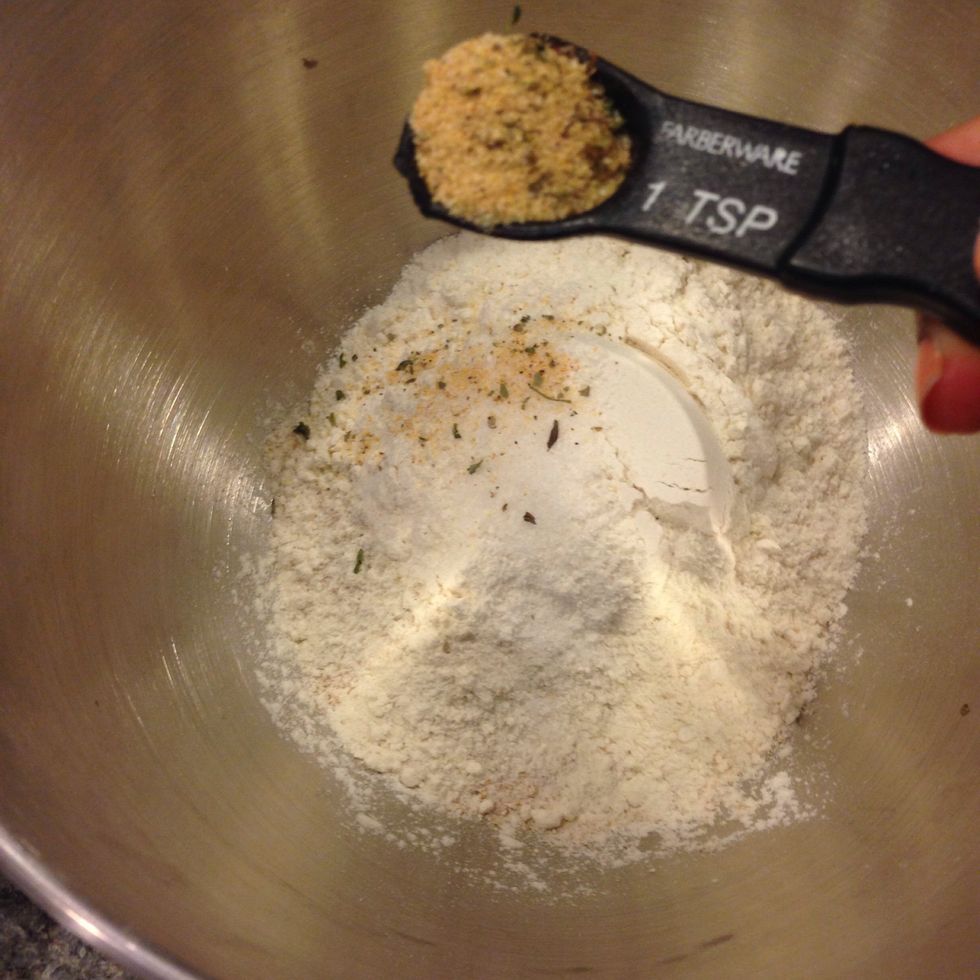 Combine flours, salt and seasonings in bowl of stand mixer*.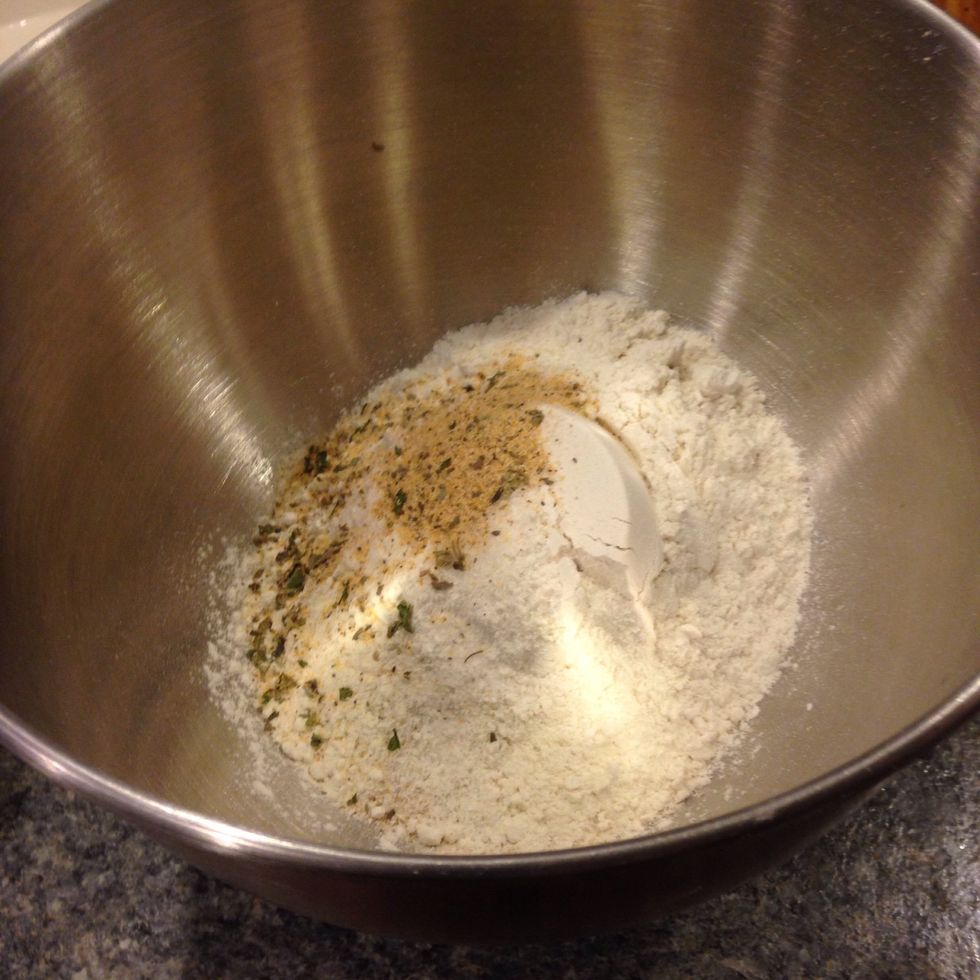 *alternatively, lightly flour surface and combine dry ingredients with hands.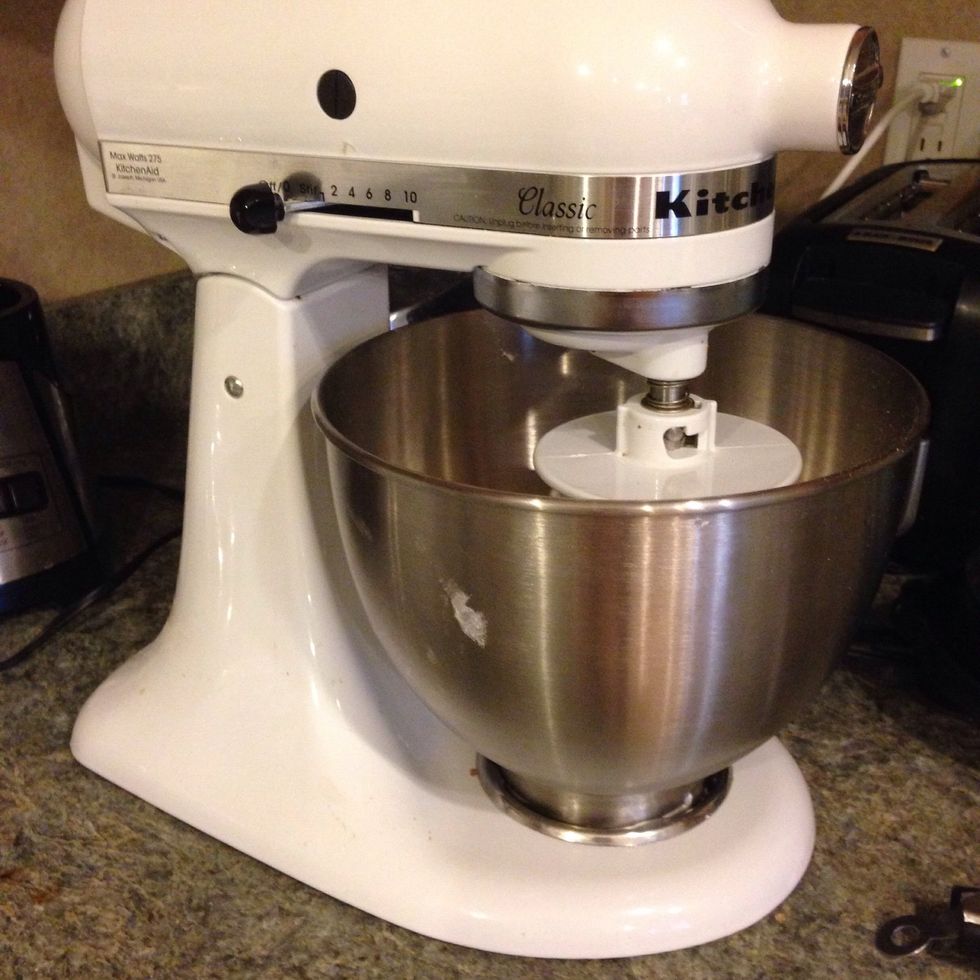 This is my stand mixer making her debut.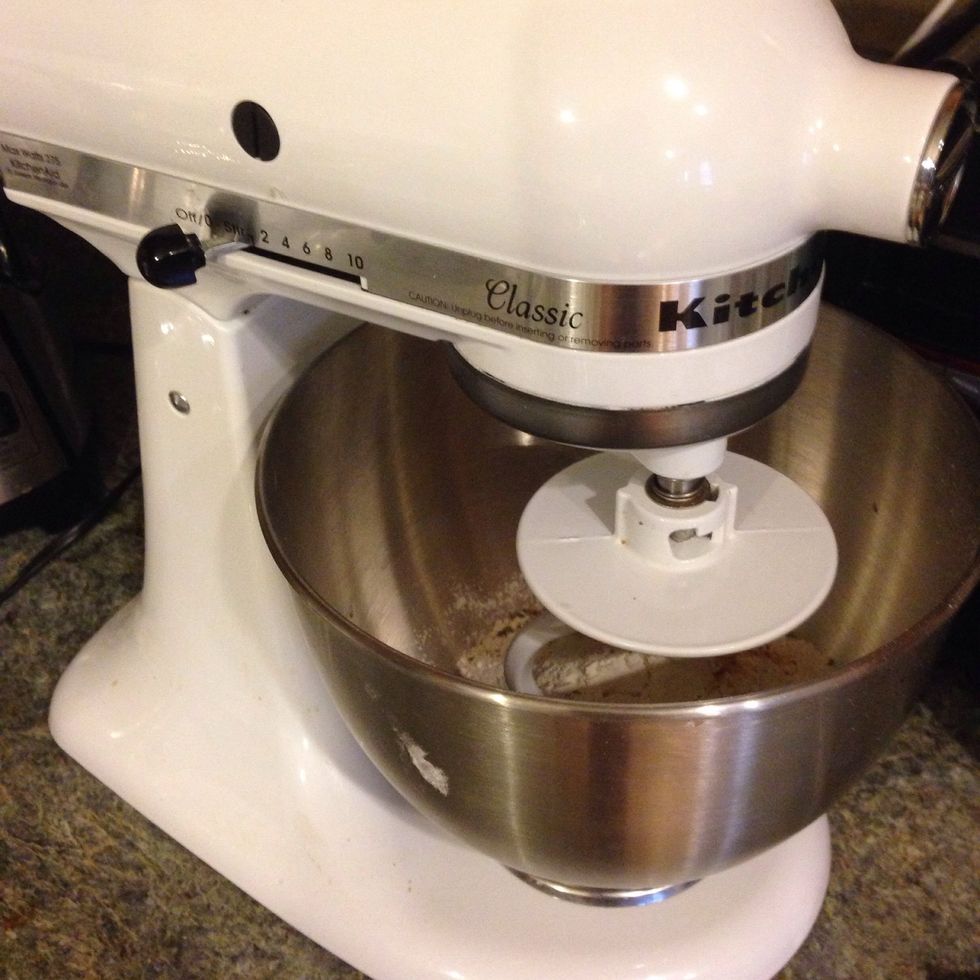 Currently the dough hook is stuck at the attachment joint, so I'll be combining my dry ingredients with that today - otherwise, the whisk attachment works nicely to combine all dry ingredients.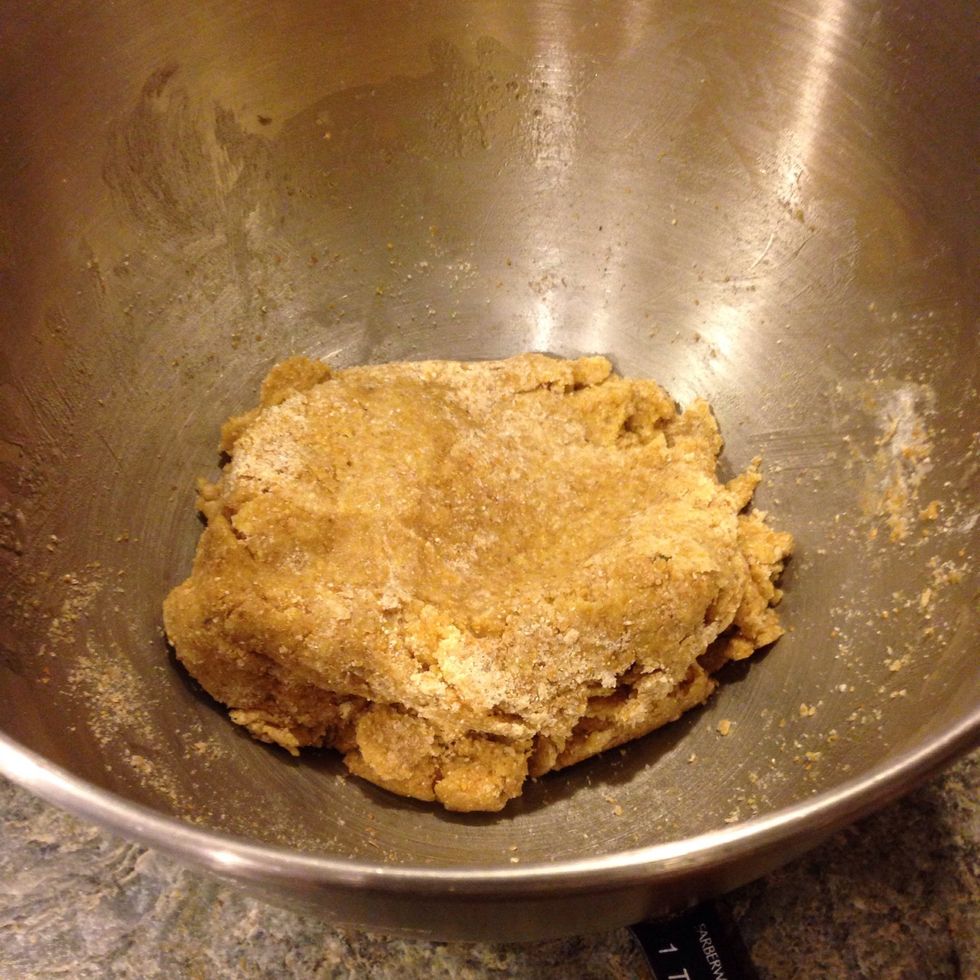 Combine in mixer or by hand until about here. I mushed mine together to help show consistency.
Lightly floured surface.
Dump dough onto lightly floured surface and knead.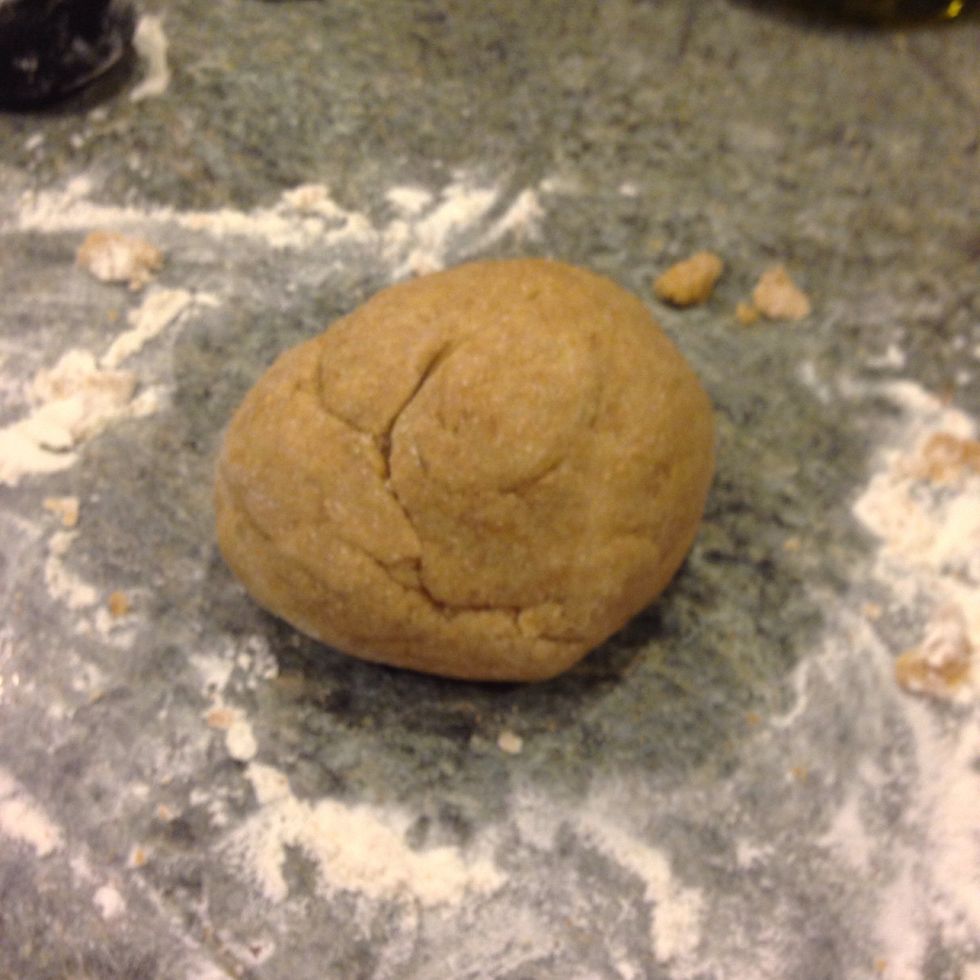 Knead in quarter turns for 3-4 minutes and it should come together smooth like this. Keep in mind you're working with a tougher grain, so it will be dryer and less elastic than regular pasta dough.
You're just about done here! Let rest for 30 minutes before rolling out into pasta, or freeze for later use - up to you! This took me about 15 minutes to whip up.
1.0c Whole Wheat Flour
1.0c Un bleached all purpose flour
2.0pch Sea salt to taste
1.0tsp Favorite seasoning (optional)
1/3c Olive oil
3.0 Large eggs