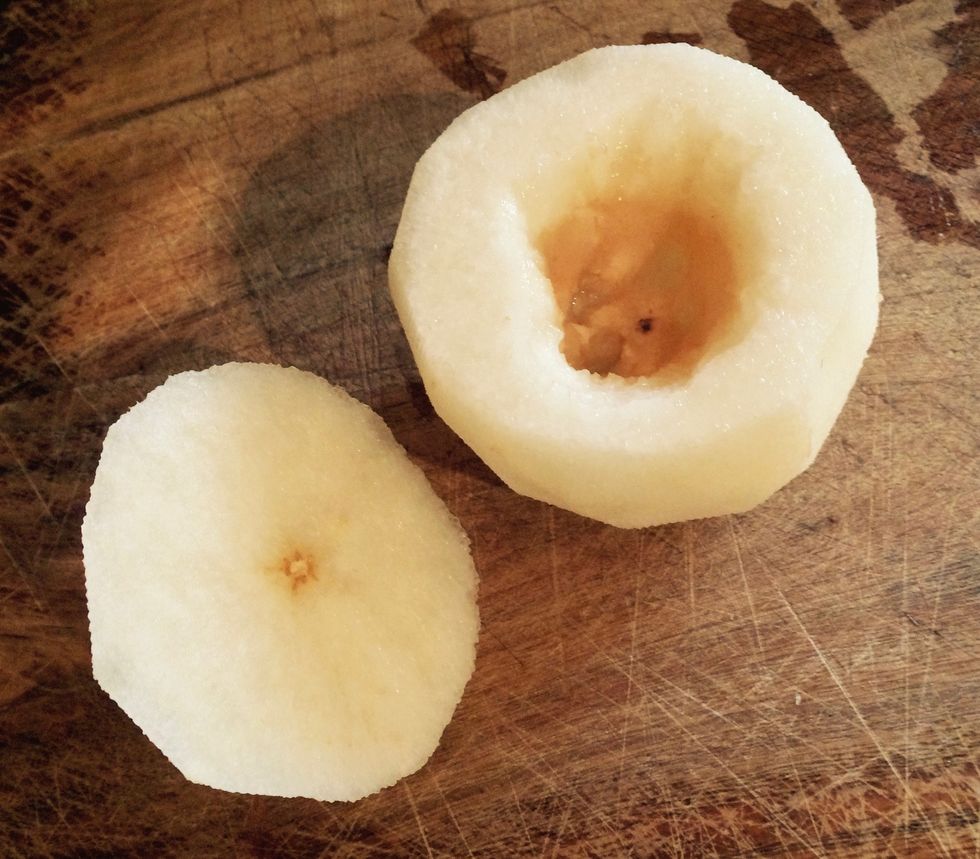 Wash and dry the pear. Peel the pear. Cut off the top of the pear. Remove the pear core and seeds carefully.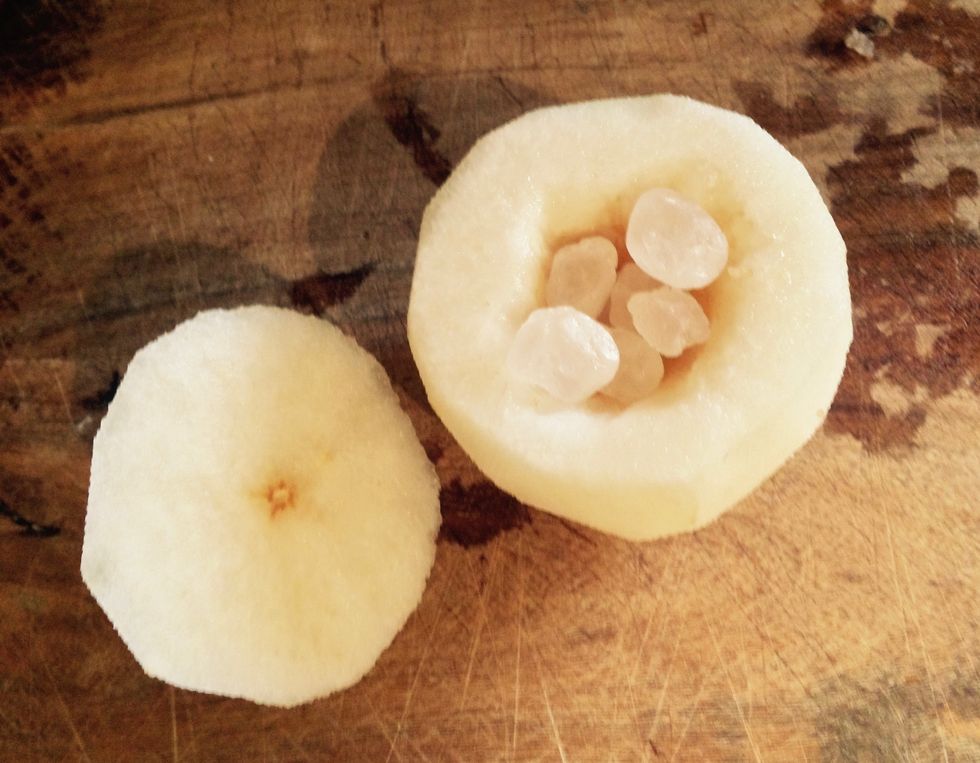 Place the rock sugar into the hallow of the pear.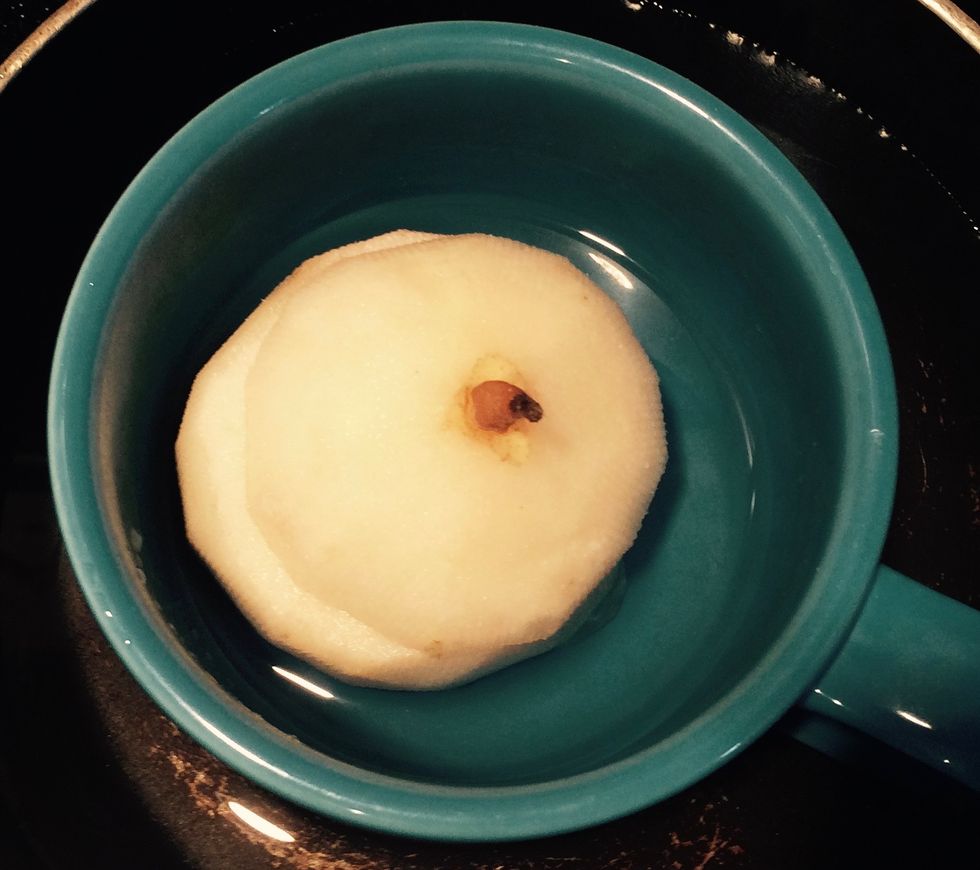 Place the pear in the cup/mug. Fill the cup/mug about 1/3 full with boiled (hot) water. Place the cup/mug in a sauce pan. Fill the sauce pan with enough water to cover 2/3 of the cup/mug.
Bring the sauce pan water to a boil. Cover the sauce pan. Boil, on high heat, for 20 minutes. (Do not leave the sauce pan unattended (!) - add more water to the sauce pan if necessary.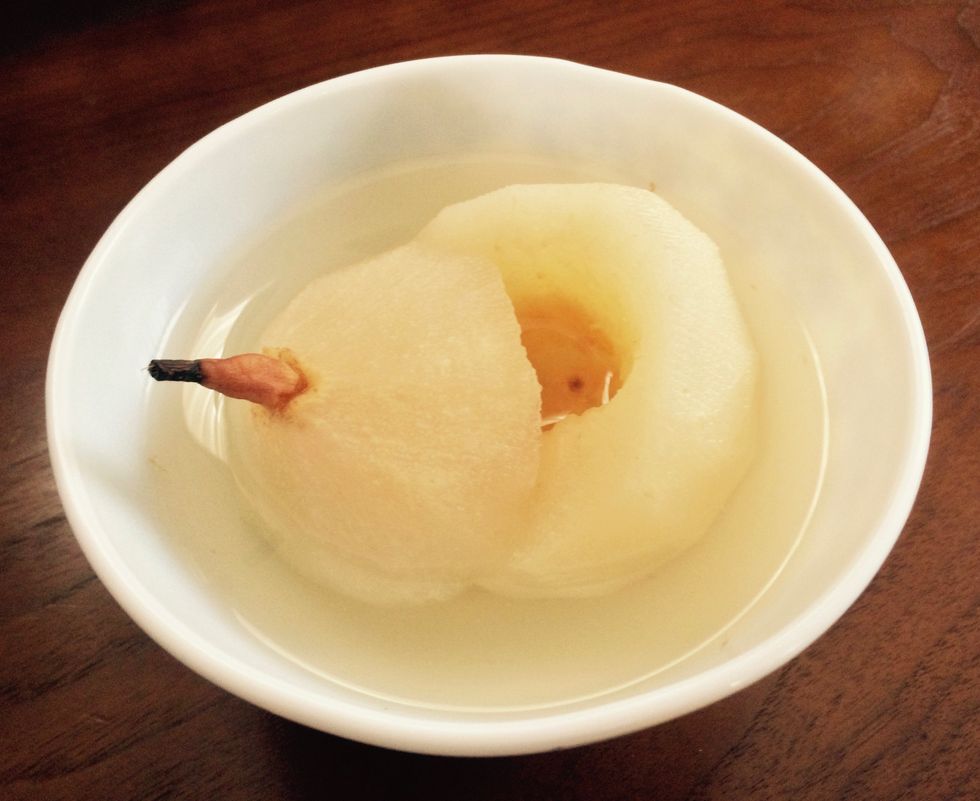 Allow to cool slightly (dish should be eaten warm). Carefully remove the cup/mug (the cup/mug and pear will be hot!), or carefully transfer the pear and juice to a cup/bowl and enjoy.
1.0 Asian pear
1.0Tbsp rock sugar
1.0 microwave safe cup/mug
1.0 sauce pan